You may need to purchase vegan clothing & skincare products for your vacation. There are several online clothing stores which sell vegan clothes, jackets, and vegan shoes. They also sell vegan accessories such as vegan handbags, belts and wallets. The shoes and accessories, of course are not made of leather. The clothing is not made of silk.
Now that you are properly dressed in your vegan attire, you may need some vegan skincare, body care, and cosmetics products. There are online stores which carry these items also. You may purchase vegan soaps, facial moisturizers, shower gels, base makeup, and eyeshadow. Vegan refers to the fact that these products not only do not contain animal ingredients such as beeswax, but also they were tested in a cruelty-free environment.
You are now ready to travel in vegan style and comfort, cleaned and ready to conquer the world with a healthy glow on your skin!
Vegan, Travel-size skincare, hair products, toothpaste, and bath products:
The All Natural Face – The All Natural Face
Herbal Choice Mari – Herbal Choice Mari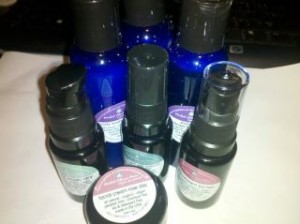 My Hair Fix – vegan, "dry" shampoo – My Hair Fix
Vegan Makeup:
Vegan Makeup – Vegan Makeup
Tarte Cosmetics – Tarte Cosmetics
100 Percent Pure – 100 Percent Pure
Urban Decay Cosmetics – Urban Decay Cosmetics
Latasha Nicole Vegan Makeup – Latasha Nicole
Vegan Skincare:
Alba Botanicals Skincare(some are vegan) – Alba Skincare Products
Aubrey Organics – Aubrey Organics Vegan Skincare Products
Arbonne – Arbonne
Skin All Natural – Choice All Natural
Juice Beauty – Juice Beauty
Choice All Natural – Choice All Natural
Crazy Rumors – vegan lip balm Vegan Lip Balm
vegan hand cream from Lush Cosmetics Lush Cosmetics Hand Cream
Vegan Hand and Foot Cream> – Awakening Minerals
Rare Natural – Rare Natural Skincare Products
Eco Savi Skincare – Eco Savi Skincare Products
Pacifica – Pacifica Skincare Products
Vegan Shoes:
Alternative Outfitters – Alternative Outfitters
Moo Shoes – Moo Shoes
Vegan Chic – Vegan Chic
Ragazzi Vegan – Dress and Casual Shoes for men and women Ragazzi Vegan
Ethical Wares – Hiking Boots – Ethical Wares
Kerin – Vegan Clothing and Shoes – Kerin
Splaff Flops – Vegan sandals – Splaff
Sudo Shoes – Sudo Shoes
Winter Coats:
Vaute Couture – Vaute Couture
Handbags:
Crystalyn Kae Vegan Handbags – Crystalyn Kae
Susan Nichole Handbags – Susan Nichole Handbags
Matt and Nat Handbags – Matt and Nat Handbags
Corkor – Corkor
CoolCorc – Coolcorc
Namaste – Namaste
Vegan Clothing:
Ecolissa – Ecolissa
Herbivore Clothing – Herbivore Clothing
Clothing, shoes, bags, and skincare:
Compassion Couture – Compassion Couture
Pangea, The Vegan Store – Sells clothing, shoes, accessories, skincare:
Vegan Store
Cow Jones Industrials – clothing, shoes, handbags:
Cow Jones Industrials
Vegan Connection – All-inclusive site Sells clothing, shoes, accessories, skincare:
Vegan Connection
Vegetarian Store site lists many vegan manufacturers – Sells clothing, shoes, accessories, skincare:
The Vegetarian Channel
Vegan Sunscreen:
Loving Naturals – Loving Naturals Sunscreen
Jason – Jason Sunscreen
Elemental Herbs – Elemental Herbs
Alba Botanticals – Alba Botanicals
Kiss My Face – Kiss My Face
Vegan, insect repellents:
1. "Buzz Away" from Quantum Health – This deet-free, chemical-free, insect repellent works well to deter mosquitoes, flies, ticks, gnats.
Quantum
They manufacture a variety of vegan, bug repellent products including spray bottles, towelettes, candles, and oils.
2. "Bug Ease" by Wise Way Herbals – This product is made with herbs and essential oils. It is also not toxic. It repels both mosquitoes and flies.
Wise Way
3. "Bite Me Not Spray" – This repellent is made with essential oils. It repels insects and mosquitoes. It can be sprayed on the body but not the face.
Bite Me Not Spray
4. "Incognito" bug spray by Less Mosquito – This non-toxic spray protects against malaria, mosquitoes, ticks, sandflies, wasps, fleas, bees, midges, and gnats.
Less Mosquito
5. "SunSwat" by Kiss My Face – This is a deet free, vegan repellent.
Kiss My Face
6. "Heart Broken Mosquitoes" – This vegan line offers many options for their insect repellent product, including sprays and bottles.
Heartbroken Mosquito
7. Loving Naturals – Loving Naturals Insect Repellent
8. Vegan Beauty Market – Vegan Insect Repellent and Sunscreen
Insect Repellent and Sunscreen
Vegan 'pain reliever'(headaches, muscle aches from walking tours):
Headache Relief
Vegan, 'cold remedy' for your travels:
Cold Remedy
Vegan Mobile Apps (Download it here: Vegan Mobile Apps):
1. Be Nice To Bunnies – This mobile app from Peta.org helps travelers find cruelty-free hair cosmetics and skincare products, as well as other items.
2. Cruelty-Free – This mobile app also helps travelers locate vegan cosmetics and skincare products