Canada makes for a perfect winter travel destination for the outdoor sports enthusiast. Those who appreciate seasonal ice sculpture art will also enjoy a visit to our northern neighbor. I decided upon a winter getaway weekend to the city of Ottawa, in the Ontario province, to attend their annual Winterlude Festival. Outdoor sports challenges and unique ice sculptures were indeed among the highlights to expect this festive weekend. Ottawa is also home to quite a few vegetarian/vegan-friendly and vegan restaurants.
After a ten hour bus ride from Boston, I arrived in Ottawa during the late morning hours. My first stop was at a popular breakfast spot named "A Thing For Chocolate"(A Thing For Chocolate). This vegetarian/vegan-friendly cafe offers both savory and sweet crepes, as well as various hot chocolate beverages. I opted for the Canadian crepe made with buckwheat flour and topped with local maple syrup. My breakfast was really tasty. This delightful breakfast and lunch nook also has a display case of homemade chocolates, including the yummy vegan chocolate star(as a gift from the owner) that I devoured. A wonderful hot chocolate beverage complemented my meal.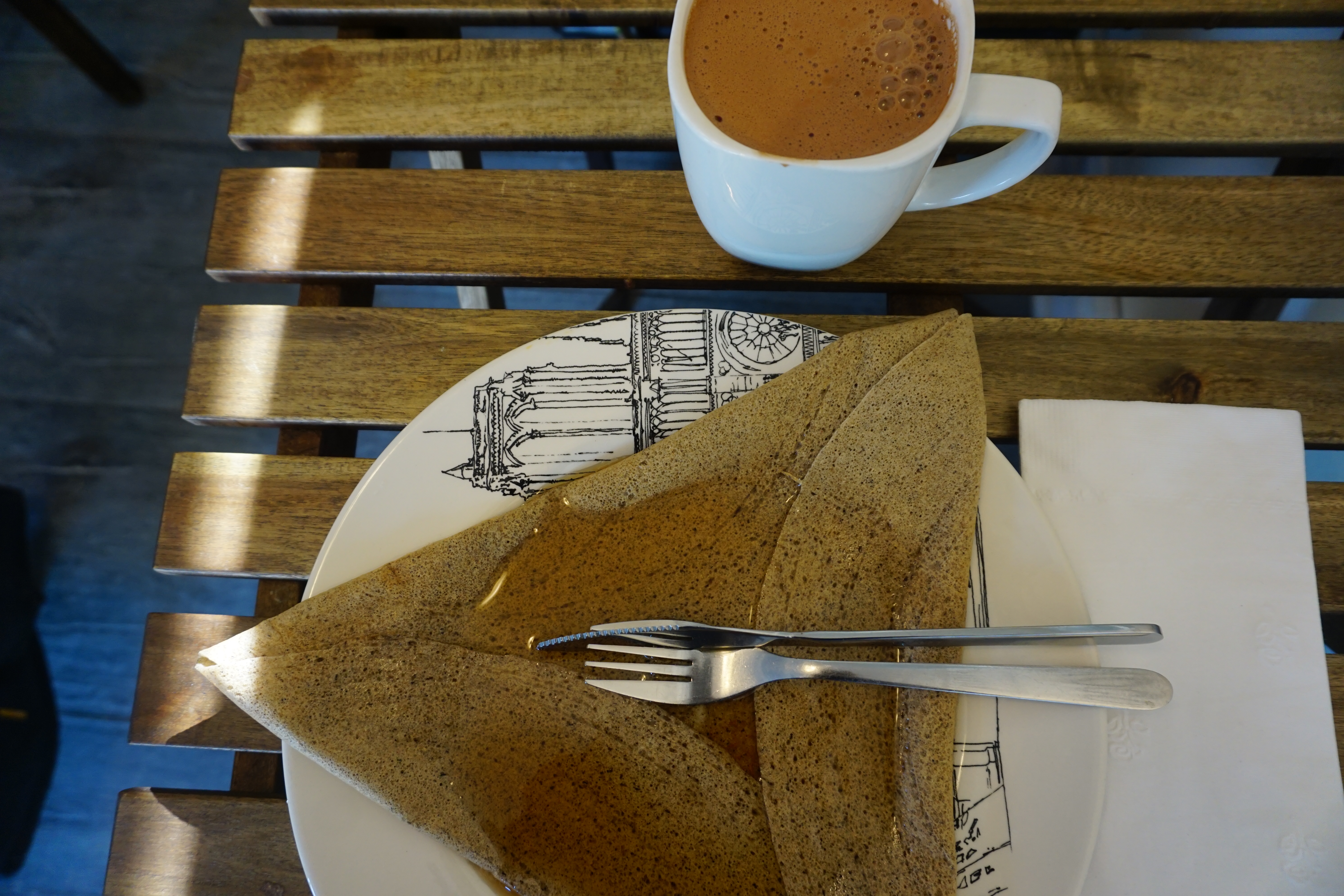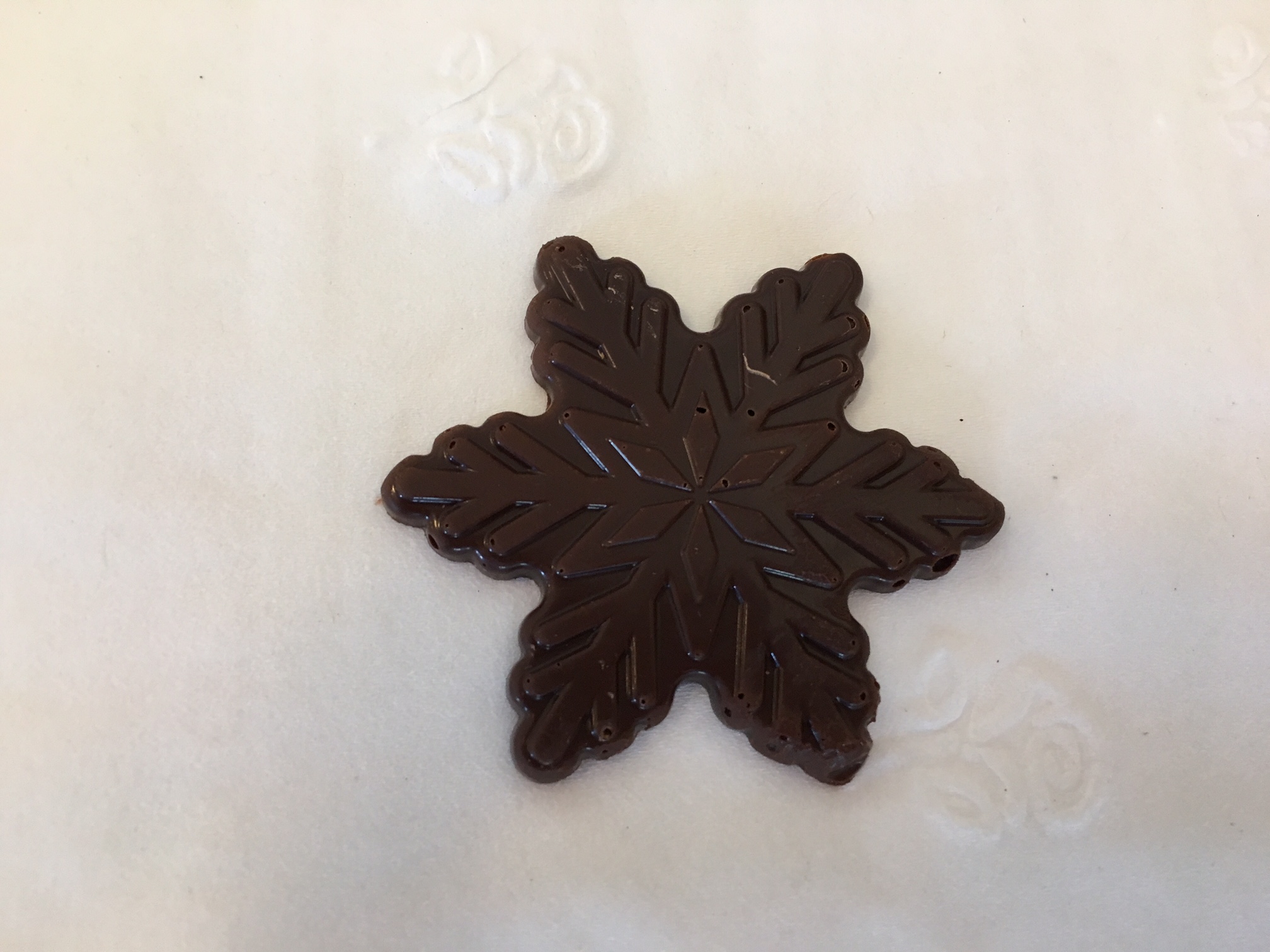 Onward I traveled by free shuttle to the Winterlude Festival. Held every February for three weekends, the festivities entail ice dragon boat racing, ice skating, music performances, ice and snow sculptures, indigenous exhibits and crafts, and outdoor sports activities for visitors. This festival takes place at three locations: Confederation Park and Rideau Canal Skateway in Ottawa and Jacques Cartier Park in neighboring Gatineau.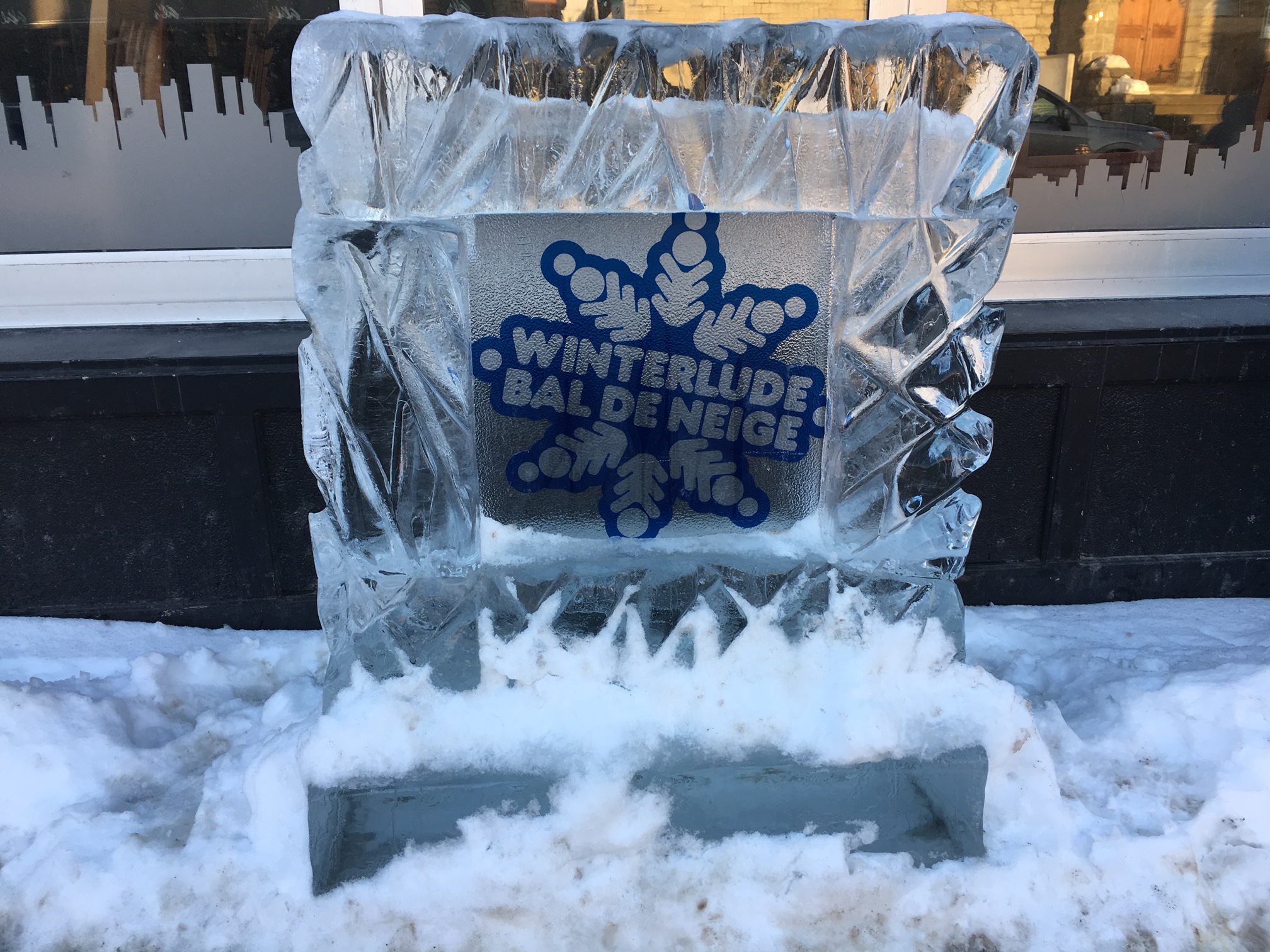 Saturday's main event was the ice Dragon Boat racing at Rideau Canal Skateway. Various Canadian teams participated in the Dragon Boat event. Each team member would dig their paddle into the ice at an angle, in order to push the boat forward. Two by two, he teams would compete. The winner made their way to the finish line, as thousands of spectators looked on.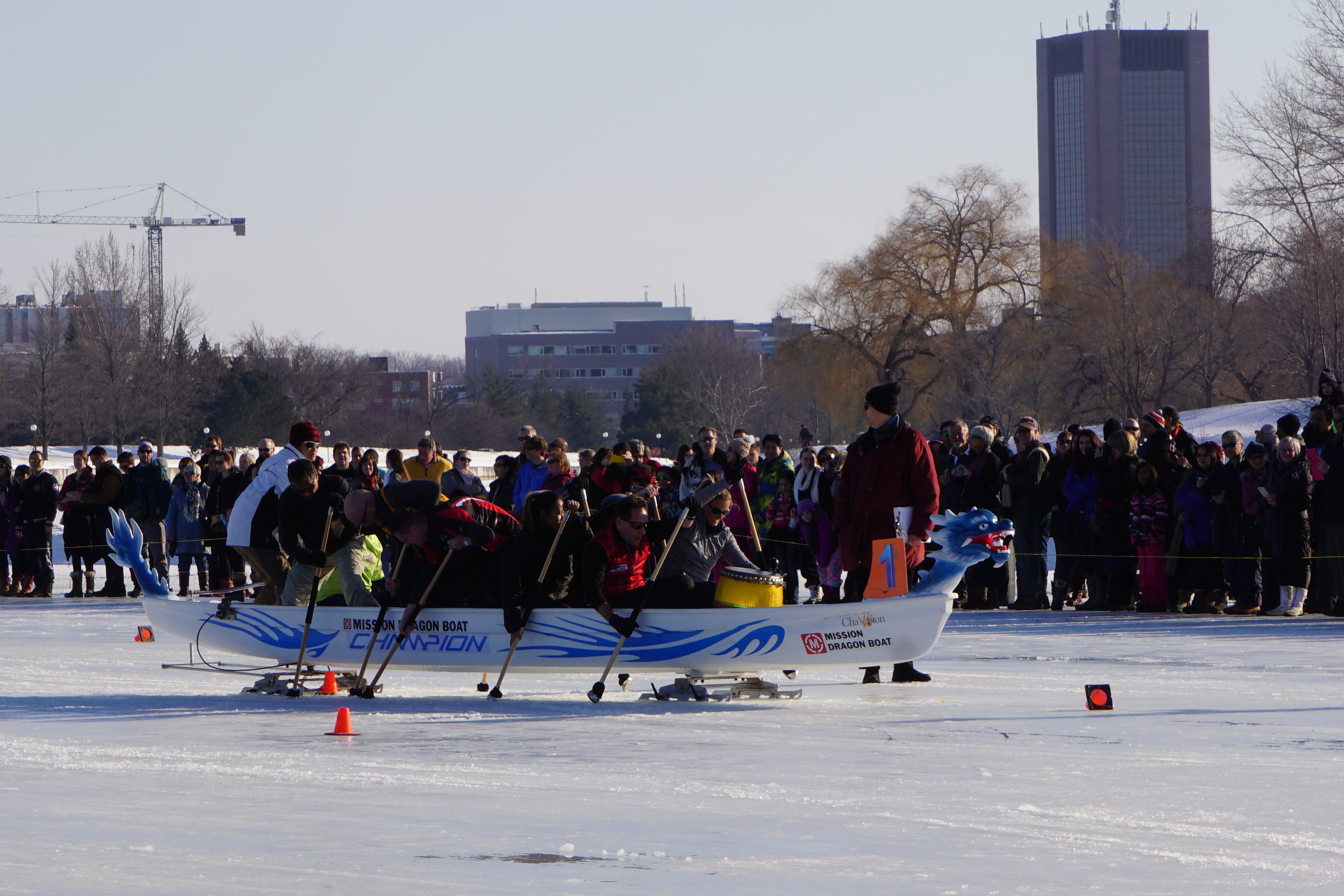 Dozens of locals and tourists took advantage of the lengthy canals of Ottawa, by enjoying some ice skating.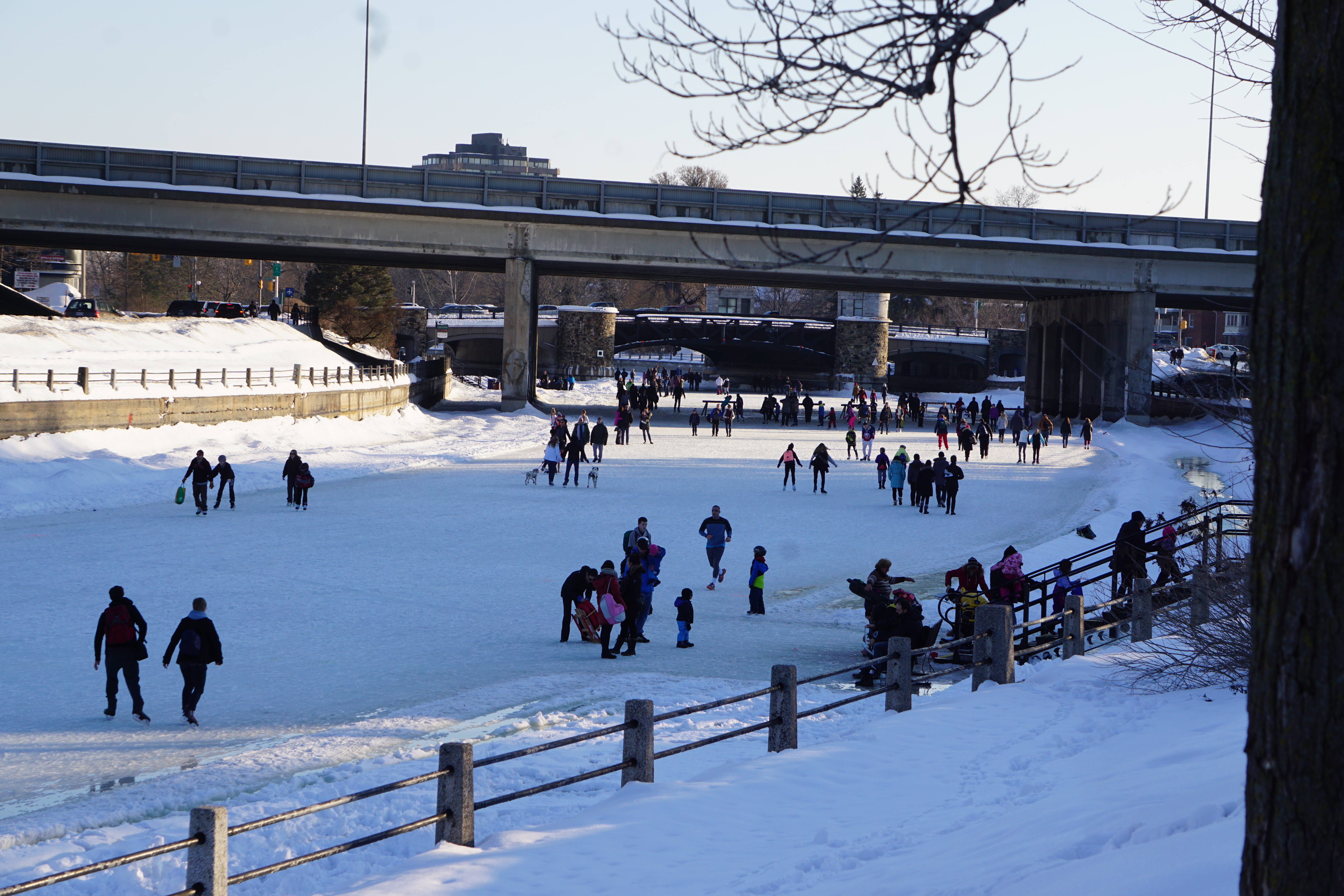 There was one place and one place only where I just had to eat my lunch! Pure Kitchen(Pure Kitchen) is a popular vegetarian/vegan-friendly restaurant in town. From nutritious smoothies and juices to healthy sandwiches, everyone is sure to find an entree that satisfies. I started with the poutine, as a side. Poutine is a famous Canadian dish made with fries, and this vegan version is smothered in mushroom gravy and cashew vegan 'cheese". Wow! I really enjoyed my poutine! As my main entree, I selected the Liberty Buffalo Cauliflower, deep-fried with buffalo sauce, garlic aoli and pickles, tomatoes, carrots, and greens; in a flour tortilla. A Healed Juice containing pineapple, carrot, tumeric, and ginger was my beverage of choice. The entire lunch was delicious.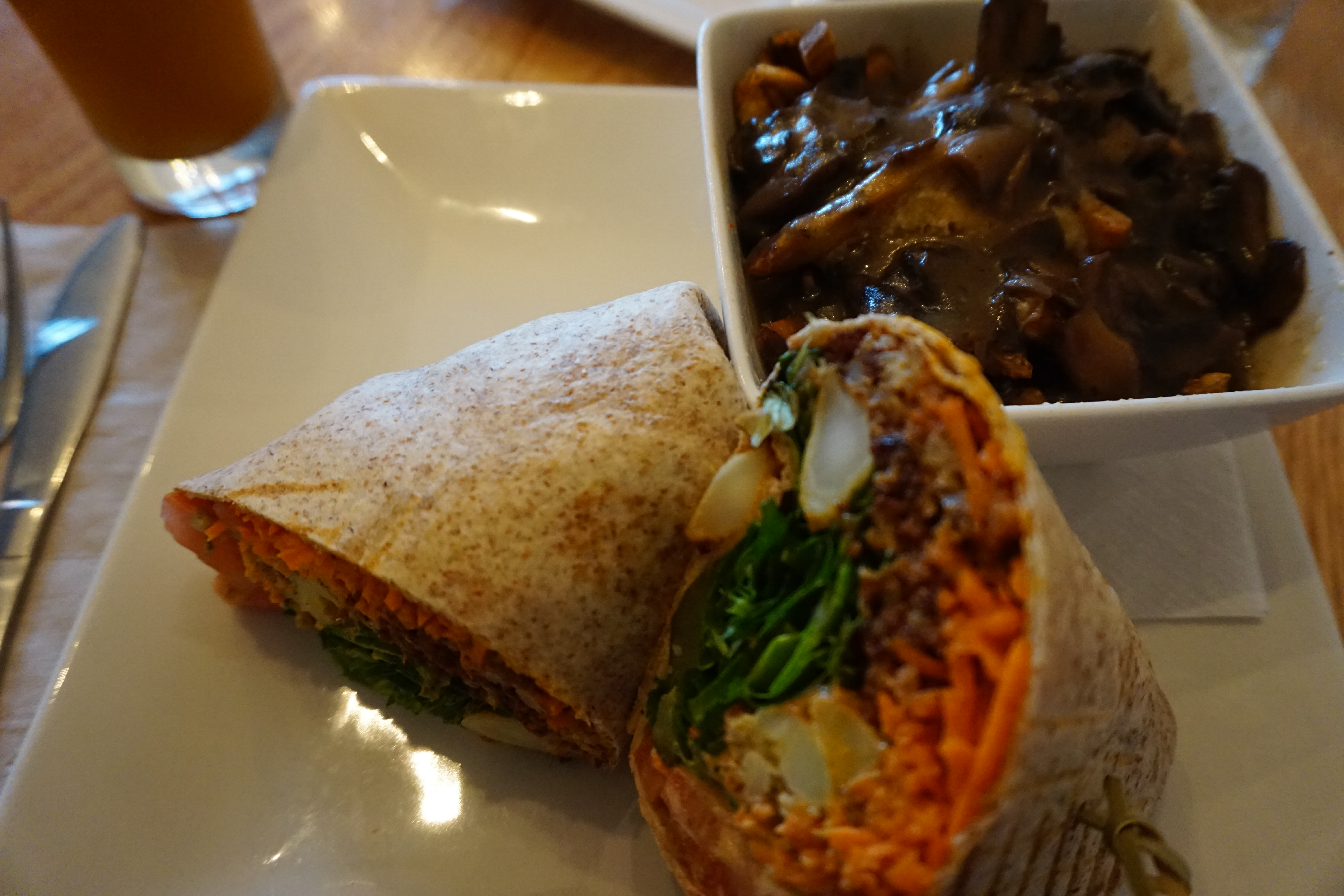 A vegan-friendly bakery also resides in Ottawa. Thimble Cakes Bakery(Thimble Cakes Bakery) offers a nice selection of baked goods. I purchased a chocolate tarte as a take-away for my breakfast, prior to Monday's early morning return bus to Boston.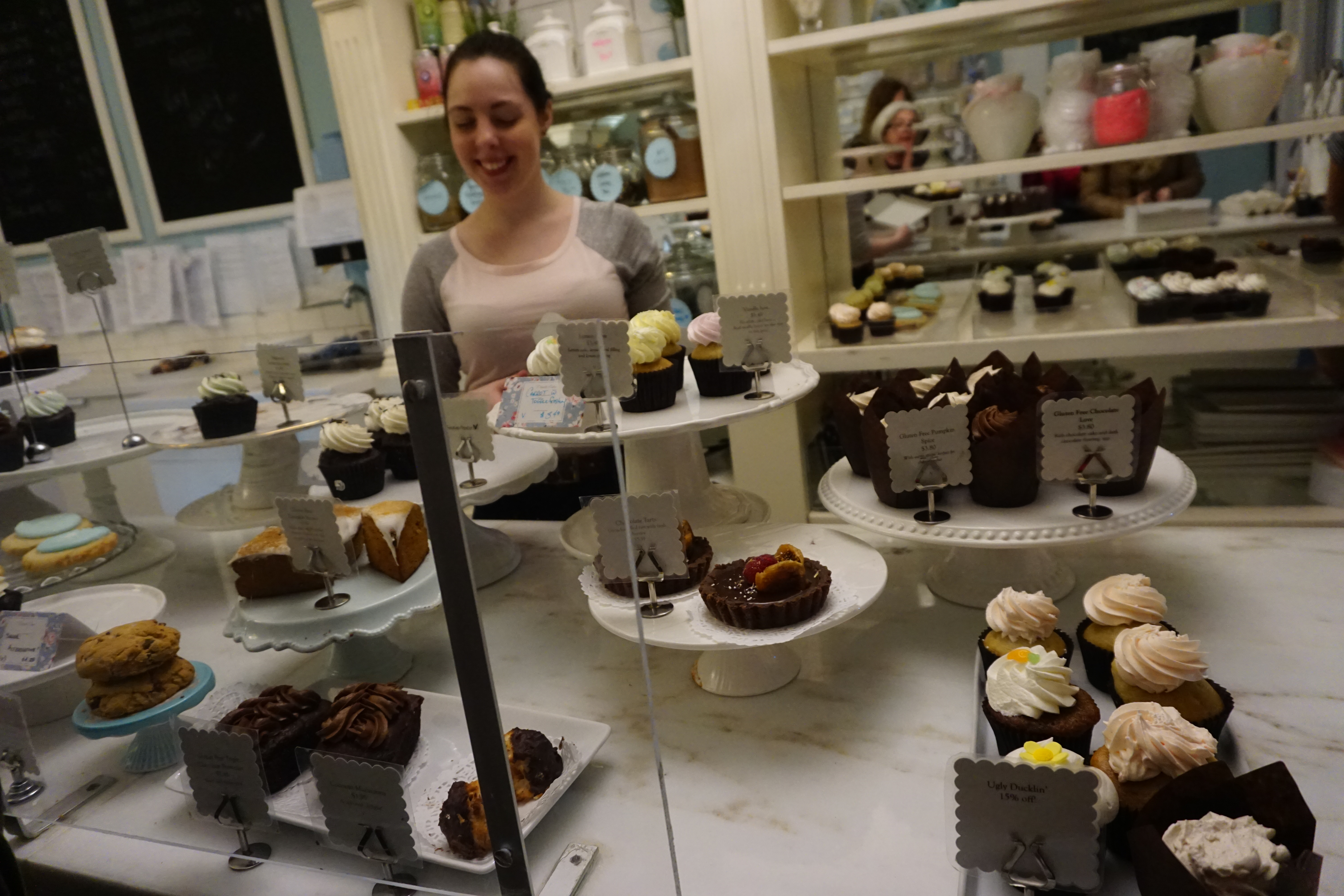 A couple of doors down from the bakery is a very vegan-friendly market and wellness shop. Herb and Spice Market(Herb and Spice) sells vegan faux meats, fresh produce, vegan skincare and household cleaning products, and some vegan desserts.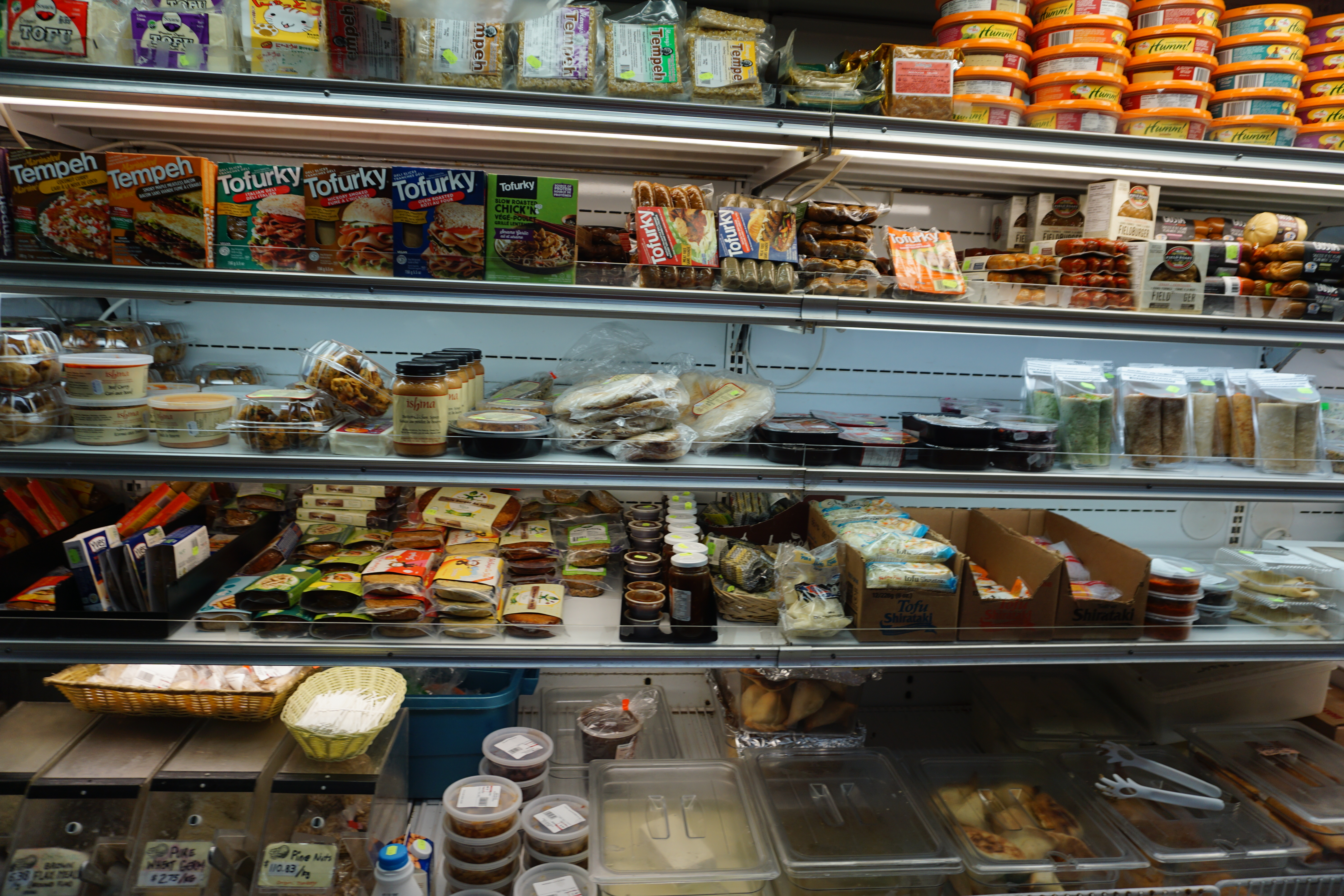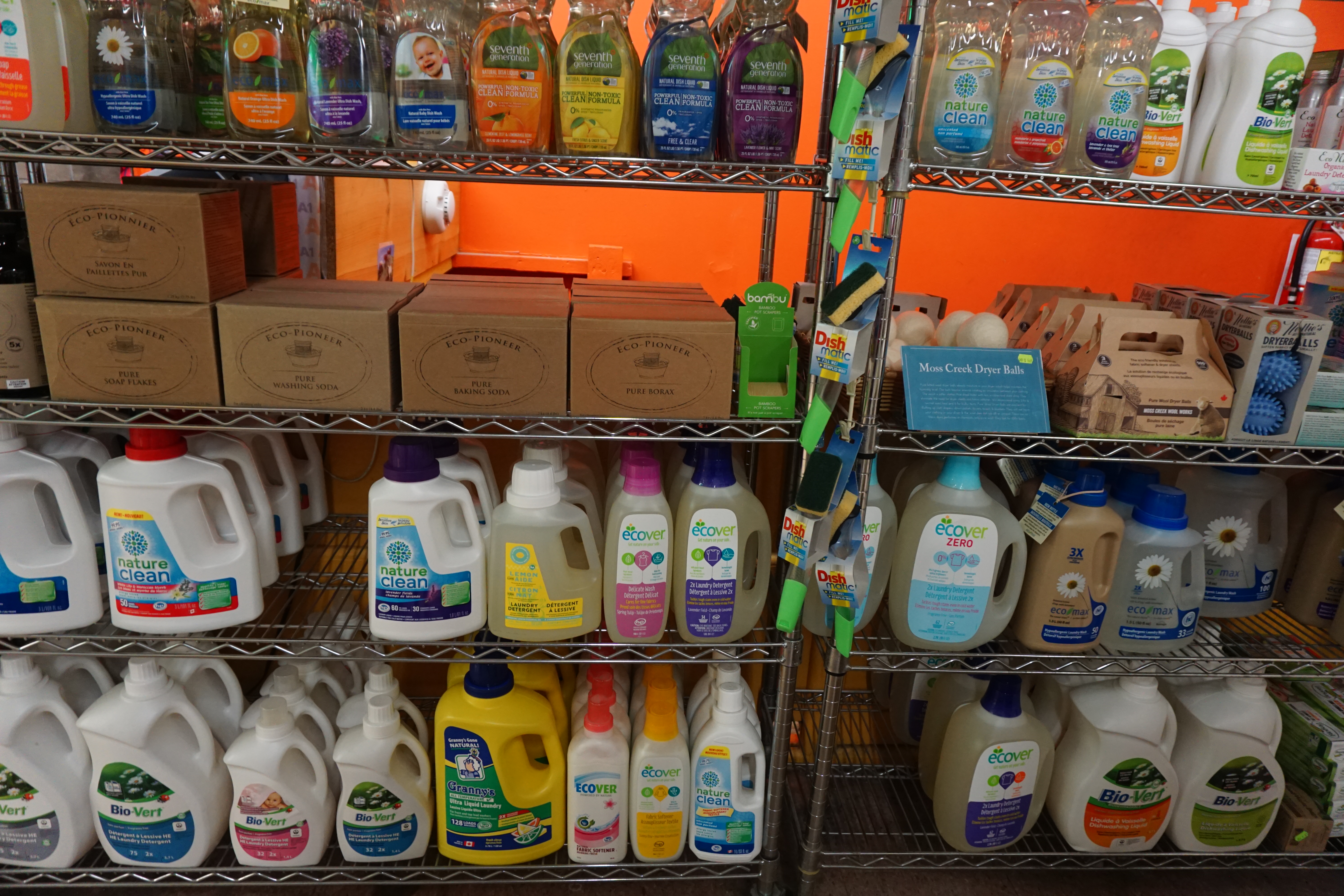 I purchased a box of "Nanaimo Bars". These decadent sweet treats are made of vegan butter, a flax vegan "egg", cocoa, coconut, and graham crackers. My dessert bars would be a great snack upon my arrival back home. Herb and Spice receives their vegan Nanaimo Bars supply from the Strawberry Blonde Bakery(Strawberry Blonde Bakery) in town.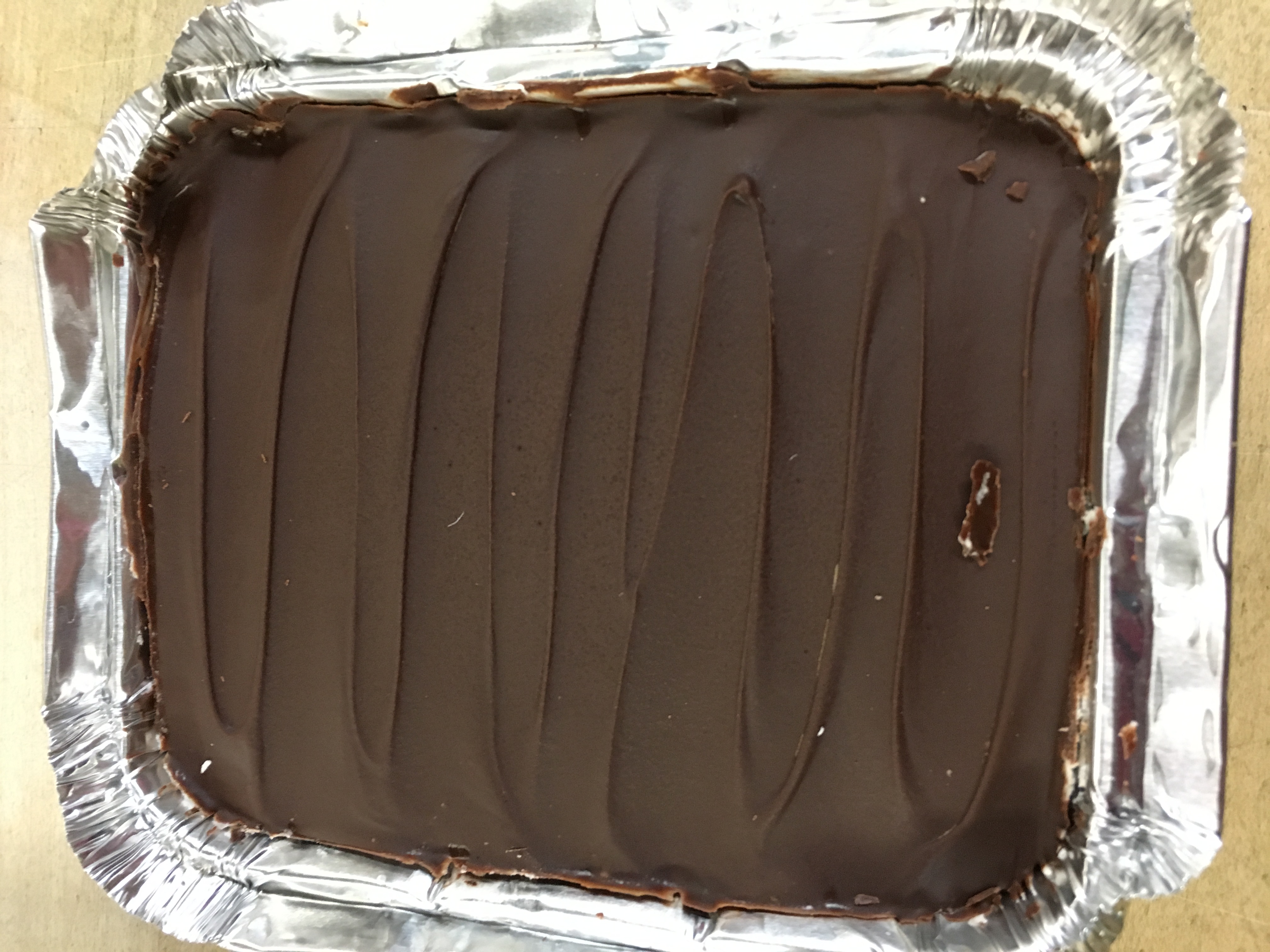 Heading further up on Bank Street, I encountered an ice cream shop and decided to step inside with curiosity. Much to my delight, they did indeed offer several flavors of vegan ice cream.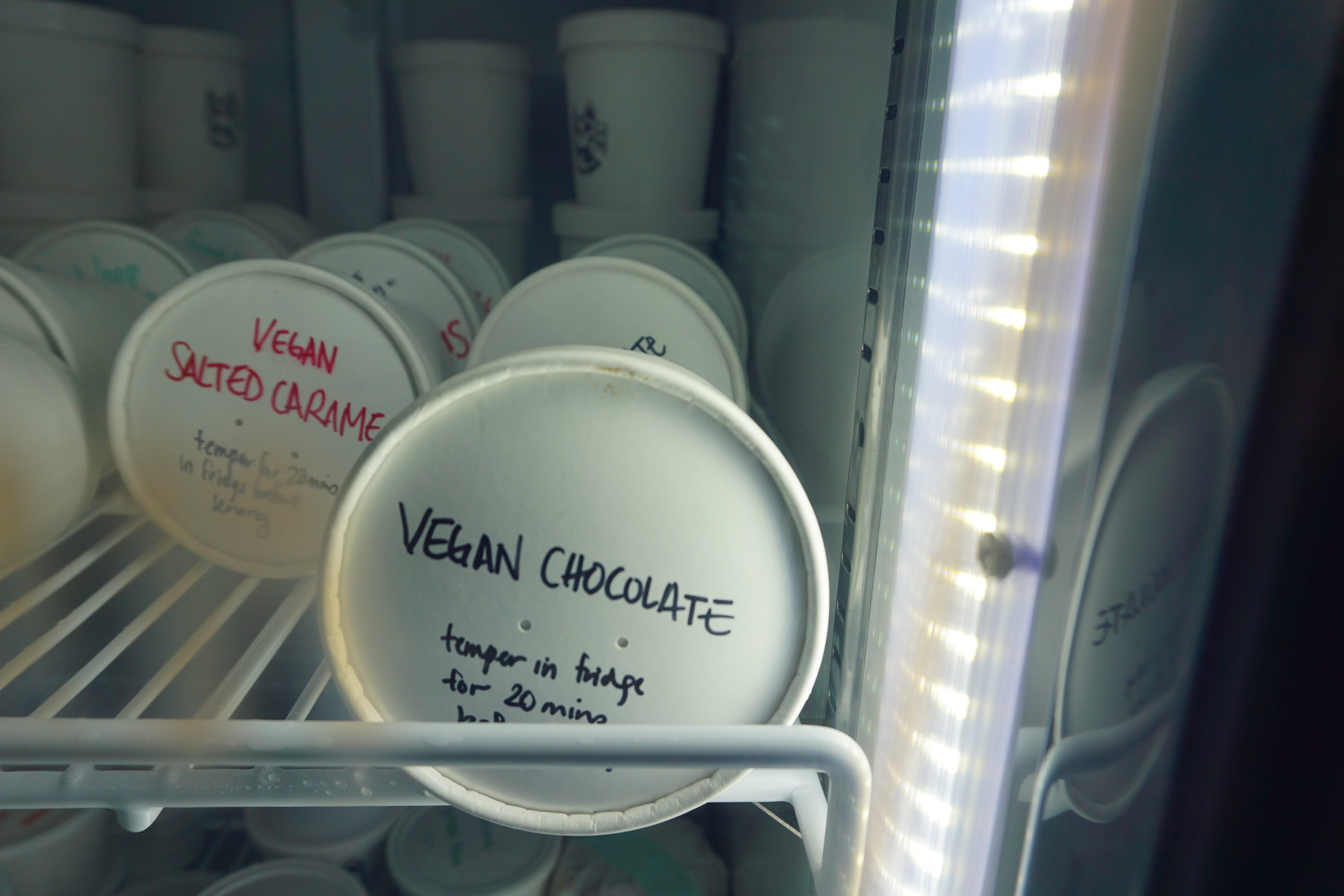 My destination that evening was the Glebe neighborhood. The Glebe is an Ottawa's neighborhood that is popular for its shopping and dining scene. I perused the jewelry and clothing boutique windows, as I strolled along its main street.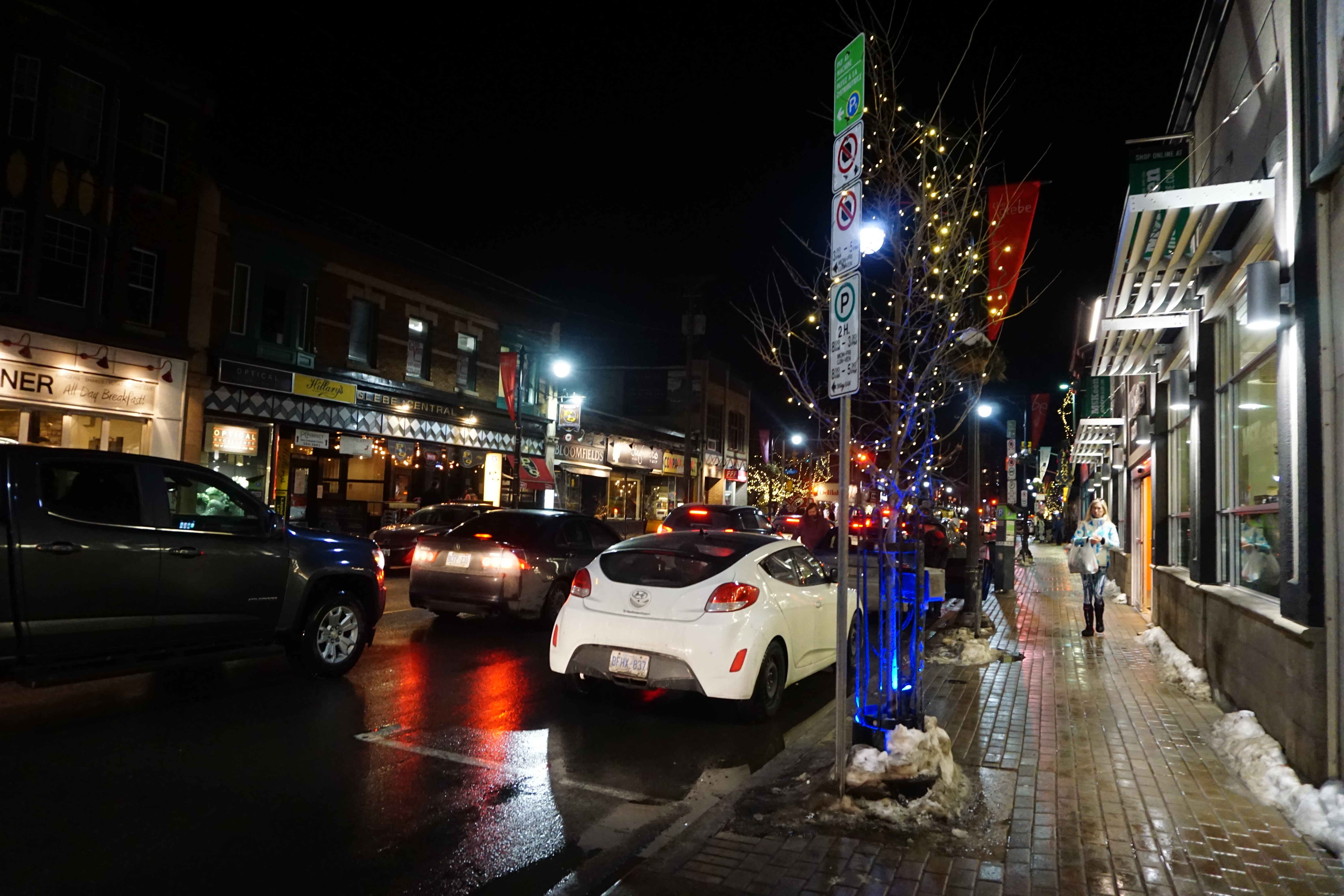 Dinnertime had now arrived. For my evening meal, I headed to the gourmet restaurant Cafe My House(Cafe My House). They offer an eclectic menu of seasonal vegan options. My appetizer was mini potato croquettes with almond pureed cucumbers and pickled jalepenos. For the main entree, I selected the sage vegan "meatballs" with celariac puree, baked apple rings, and mushroom walnut gravy. The meal was incredibly delicious and flavorful.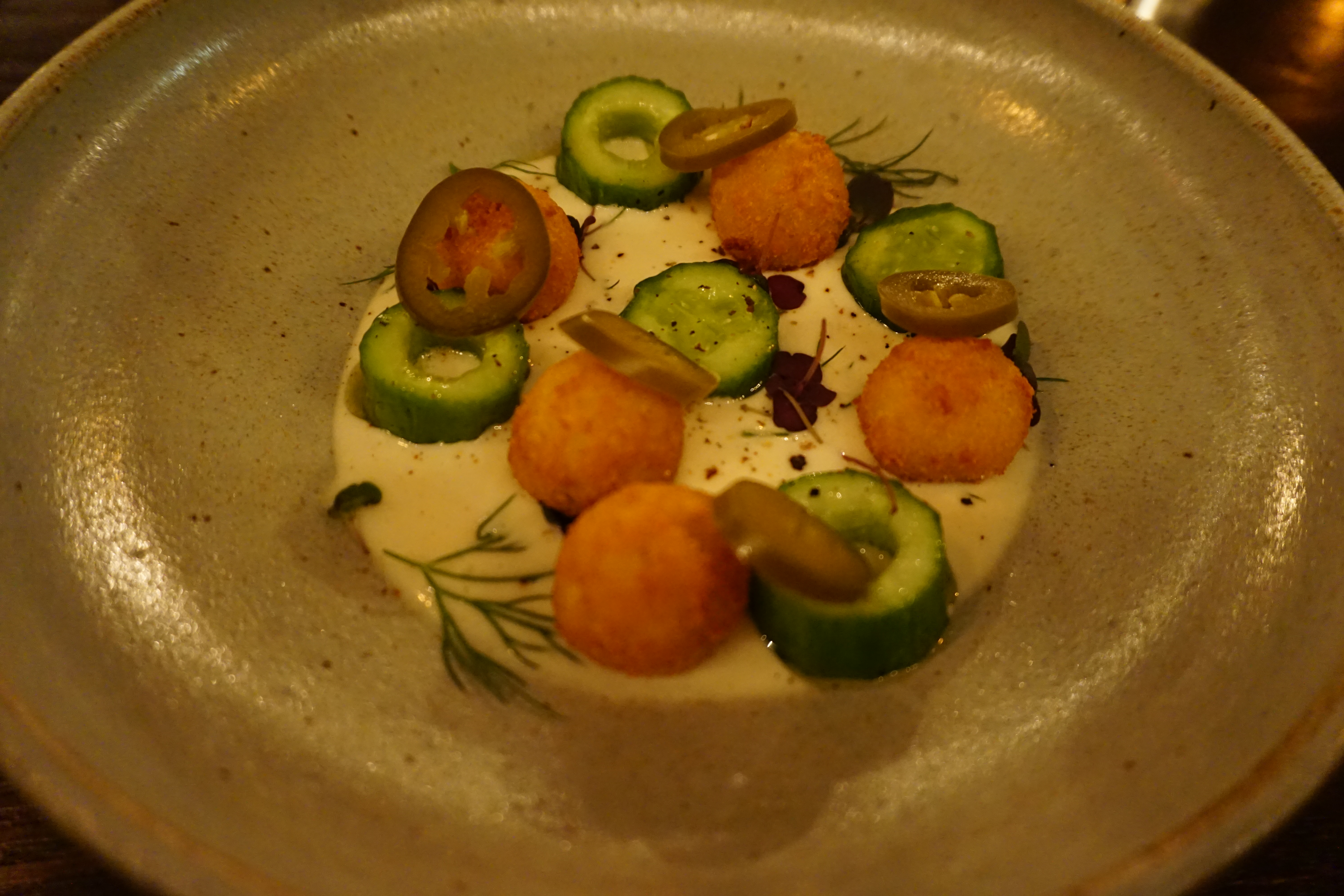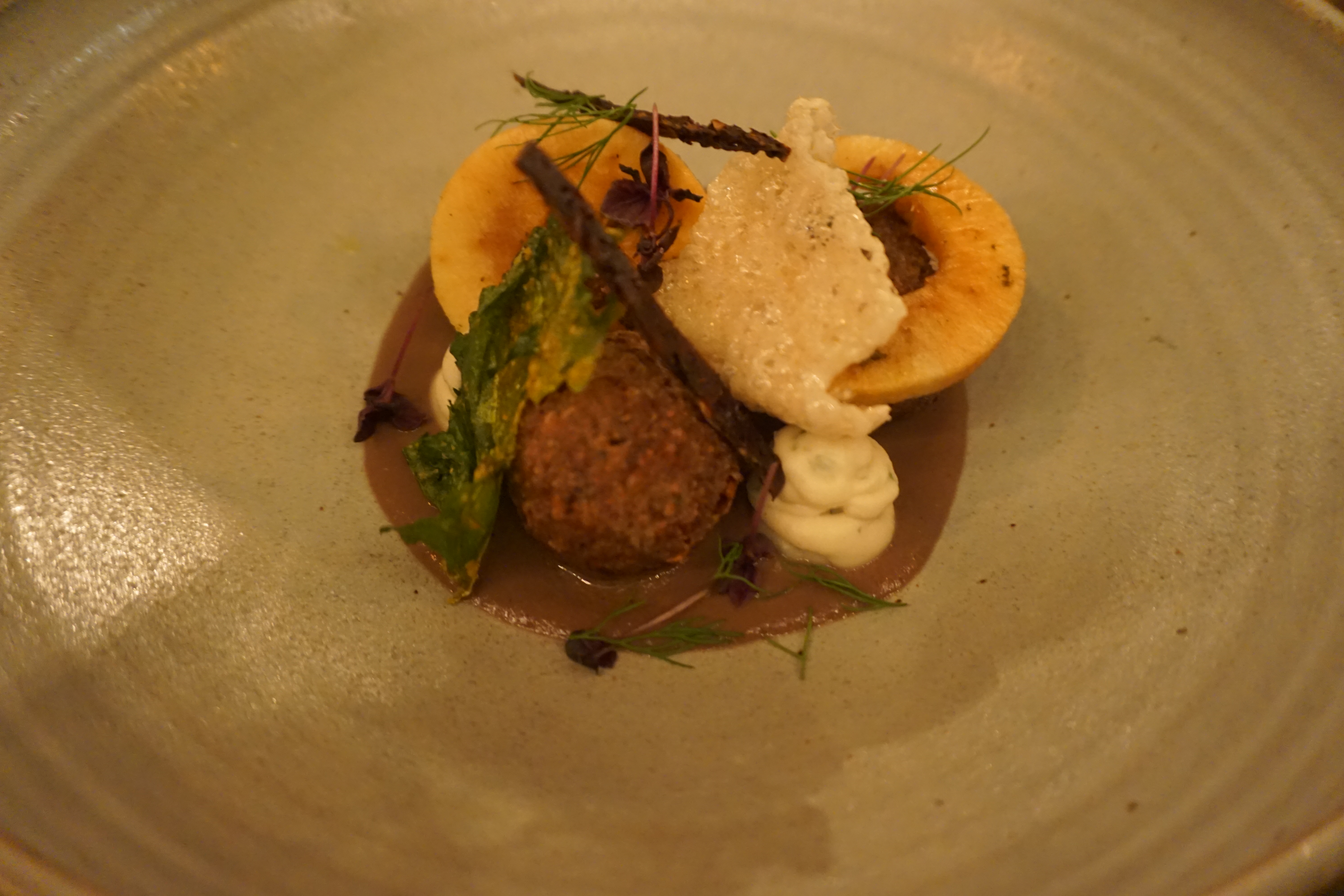 It was time to "call it a night", after a lovely day exploring Ottawa's vegan dining scene and enjoying the ice Dragon Boat racing at my first day of the Winterlude Festival. I looked forward to the following day's Winterlude festivities with their renowned snow and ice sculpture creations.