Each December I seek out unique and interesting holiday activities. This year, I discovered that two awesome-sounding Christmas Festivals were taking place in New York – one in the upper Hudson River Valley village of Rhinebeck, the other in Port Jefferson, Long Island. Both would take place during the first weekend of the month.
The weekend started with my three hour road trip to Rhinebeck for their annual Sinterklaas Festival. Since the Hudson River Valley region was settled by the Dutch, this festival held special meaning for the locals. The legend of Sinterklaas is based on Saint Nicholas, patron saint of children. He is assisted by many colorful characters. Rhinebeck's festival celebrates the children with craft workshops, music, dance, and theater. The children wear scepters and crowns, as it is their day. Young and old alike partake in the festivities.
When I arrived in town, I headed to Taste Budd's Café(Taste Budd's Café) for breakfast. For my morning meal, I opted for the tasty bagel with hummus and a chocolate chip nut bar.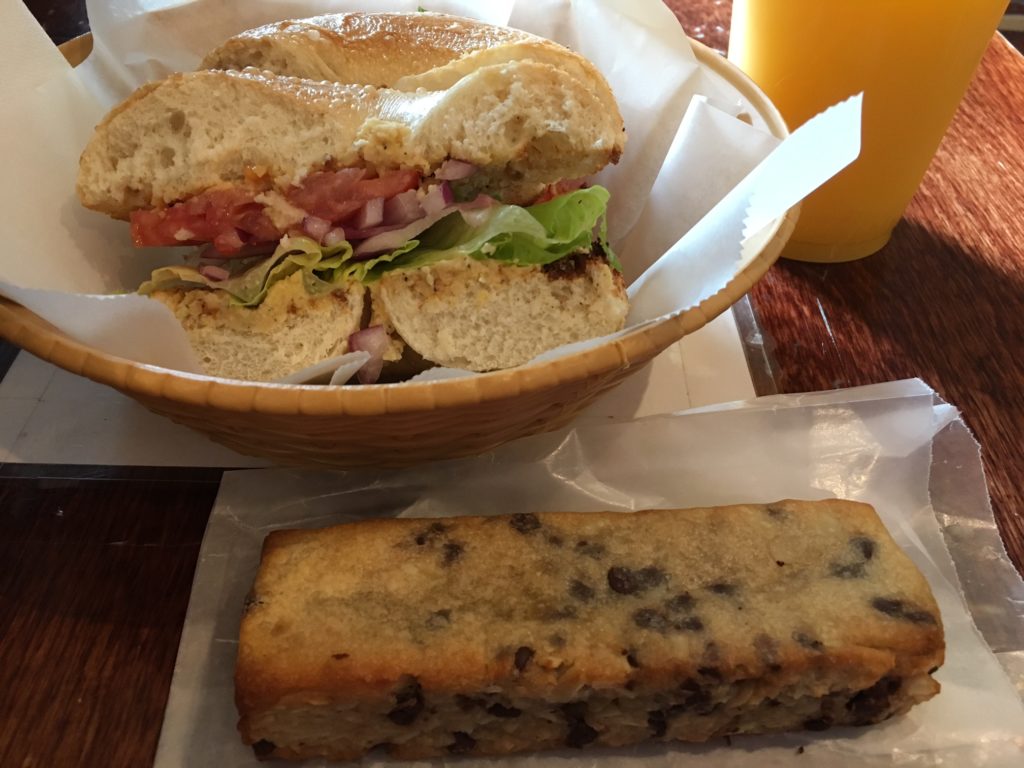 Across the street from the breakfast nook was Morgan's Cat Café (Morgan's Cat Café). This all-vegan spot is a unique place. Cat owners may dine side by side with their beloved feline. The café also offers events and workshops for cat lovers and their feline pets.
The casual café serves vegan breakfast, lunch, and dinner items; as well as baked goods. I ordered a flavorful vegan buffalo "chicken" sandwich with avocado, onion, and sesame mayo on a toasted bun. My yummy chocolate cupcake with chocolate frosting came complete with icing shaped into cat ears and whiskers. A refreshing smoothie accompanied my meal.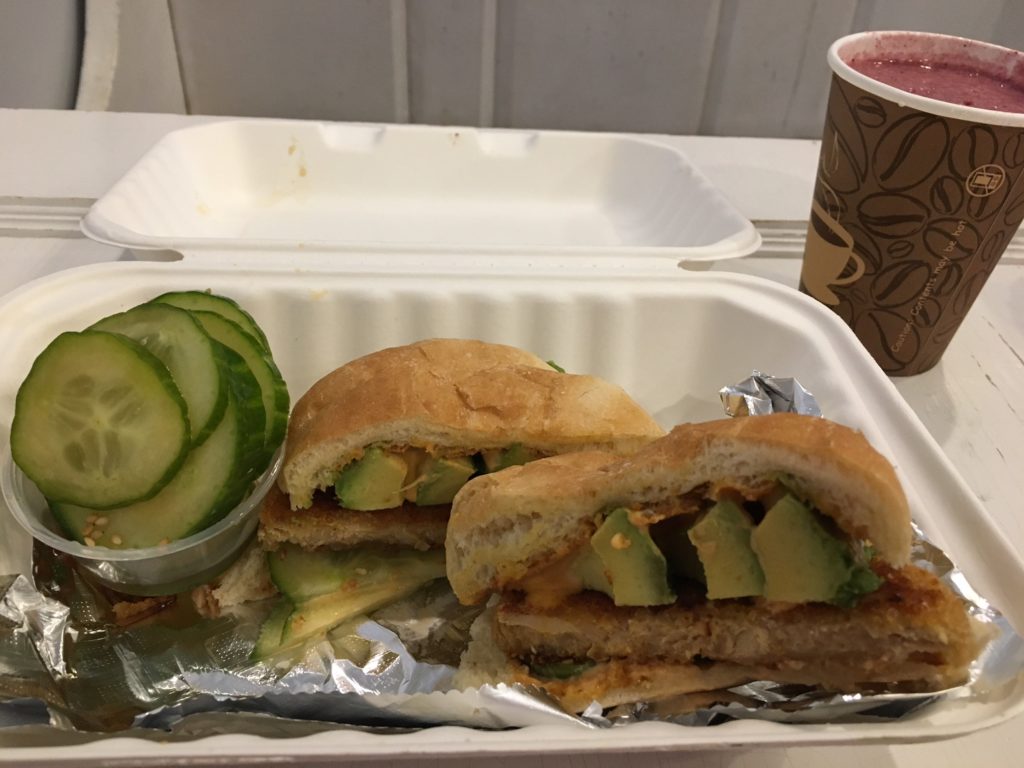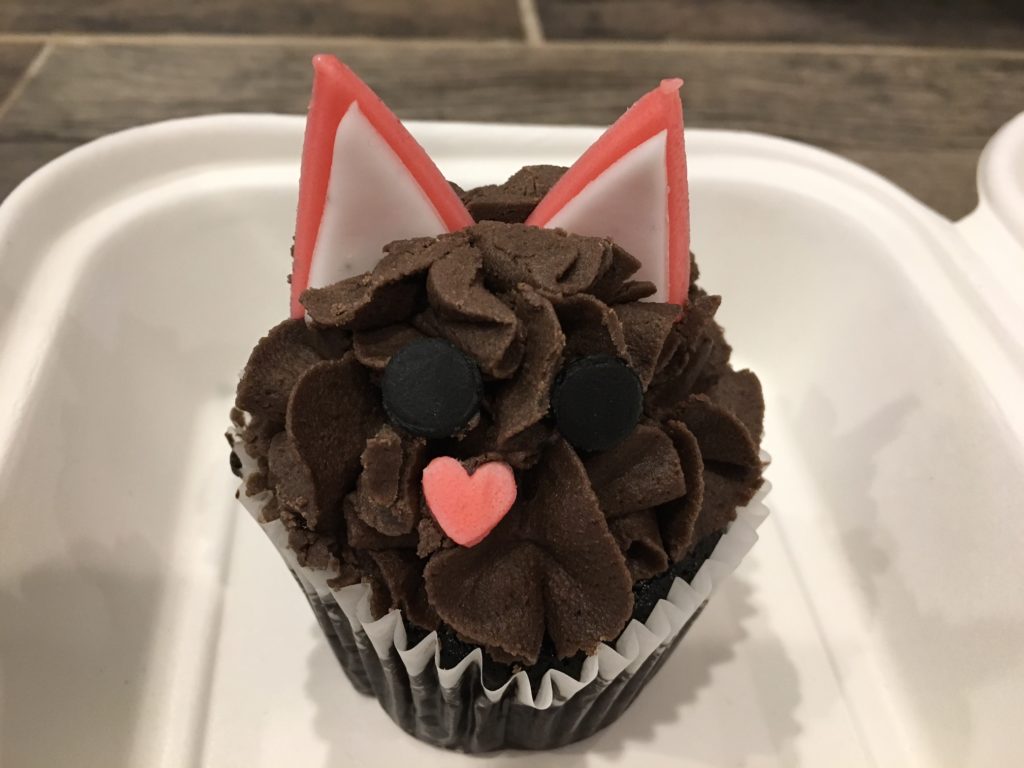 Within the café space lies a cat rescue office where people may adopt or foster a cat or kitten.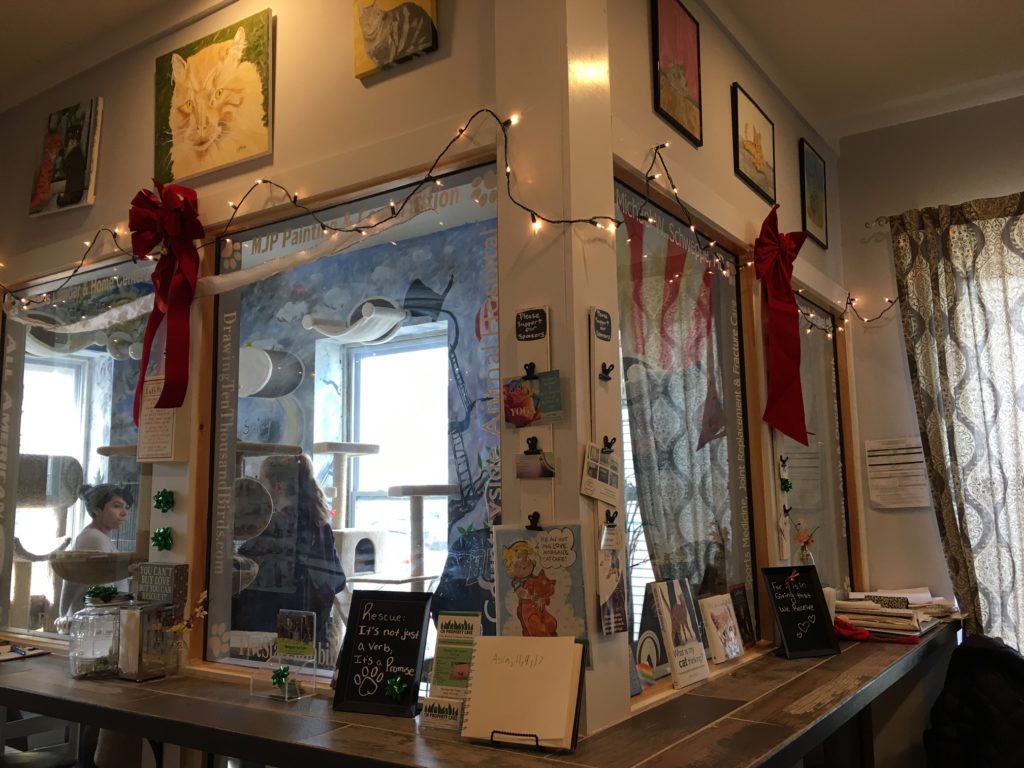 Adjacent to the café, resides a boutique with many vegan items, including handbags.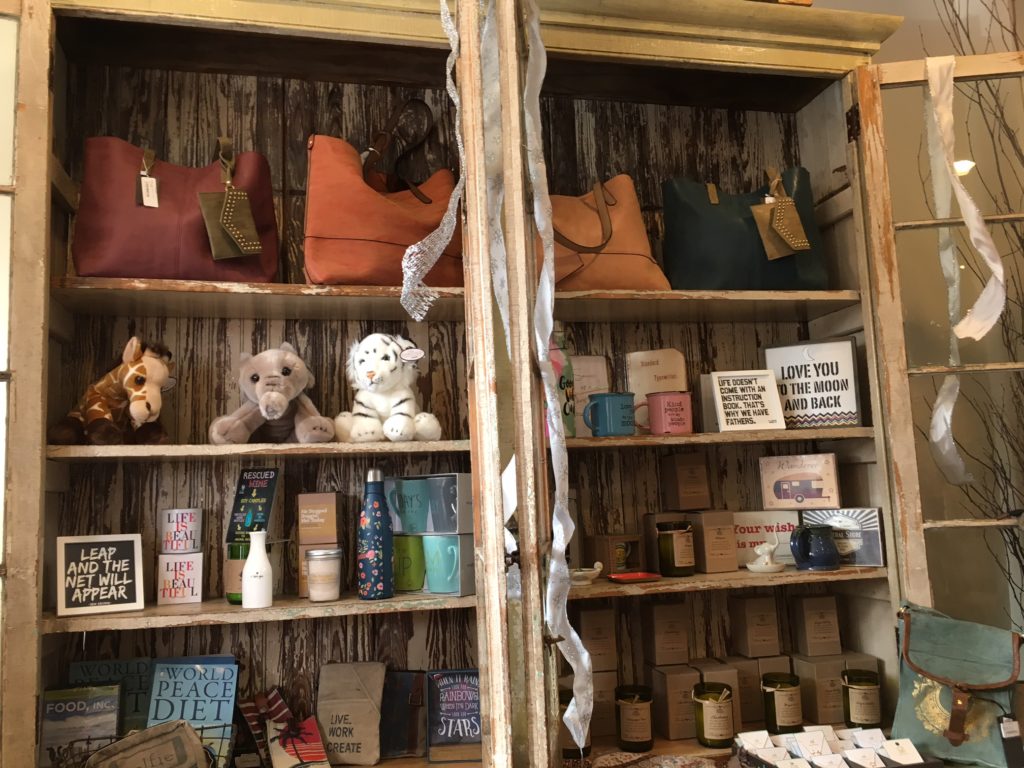 After browsing in the shop, I hopped in my car and drove to the village of Rhinebeck to attend the Sinterklaas Festival. Historic Beekman Arms Inn hosted the opening ceremony for the day's activities. One by one, the festival characters lined up on stage. A cheery polar bear held an special place in the festival.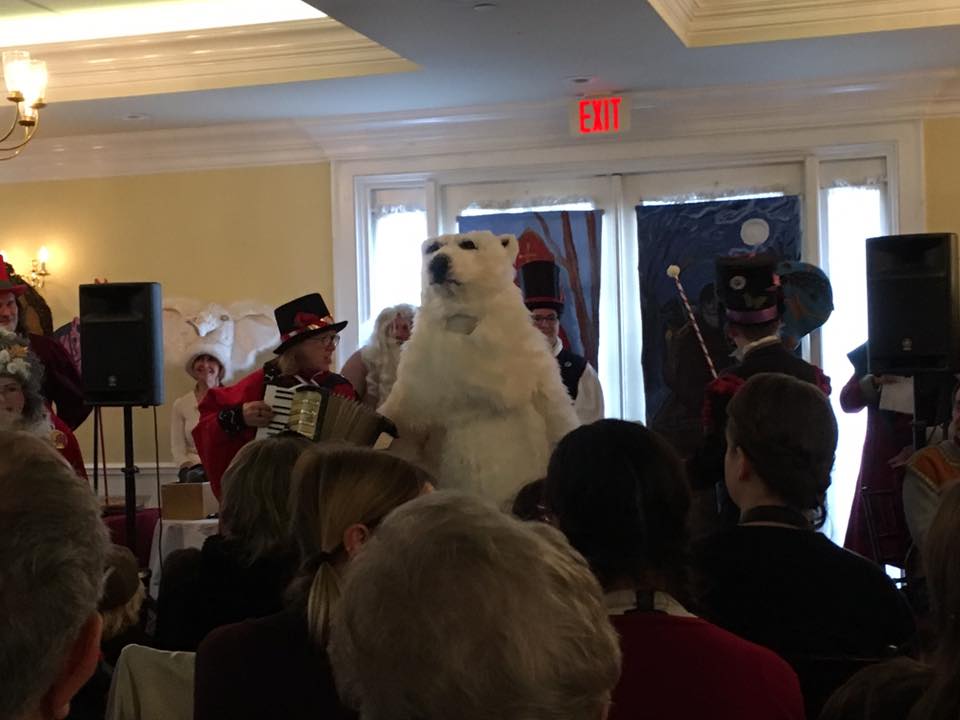 After the character introductions, famed storyteller Jonathan Kruk narrated the legend of St. Nicholas and Dutch New York for the crowd. Musicians played and sang Christmas songs.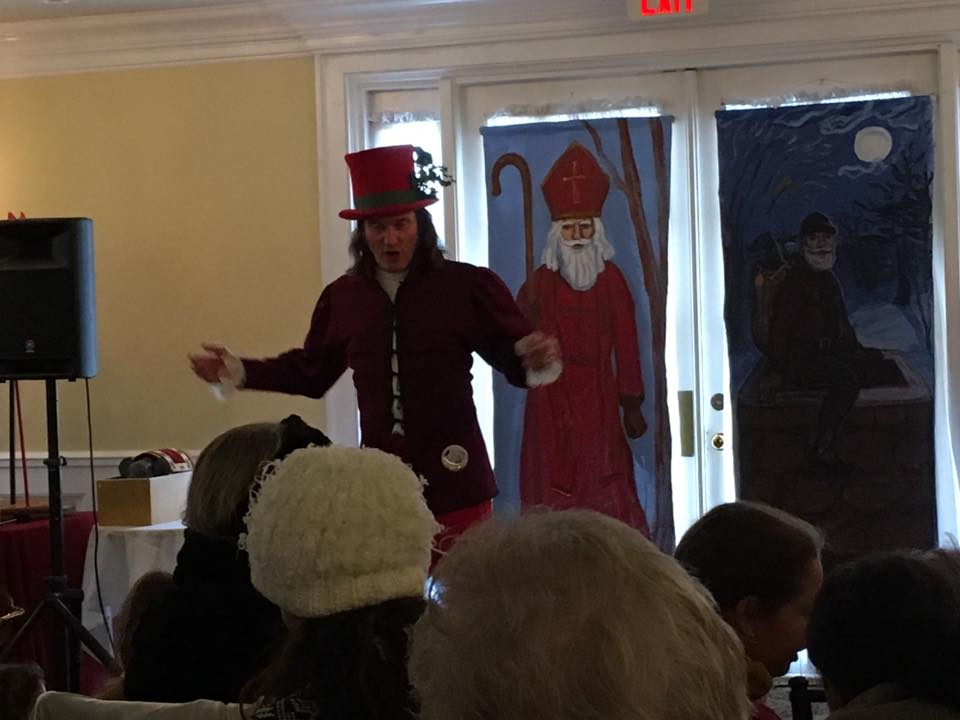 I glanced at the event schedule and decided to attend the Bindlestiff Family Cirkus. Juggling acts and sword swallowing wre the highlights of the show.

A variety of costumed characters roamed the downtown streets. A marching stilt band provided some jazzy entertainment.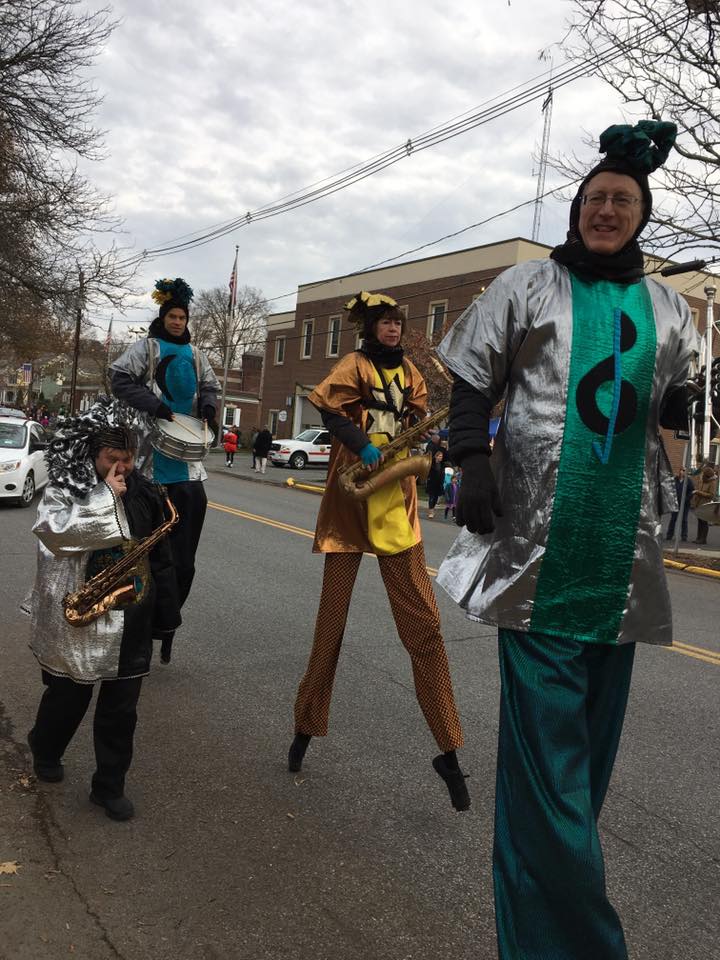 I enjoyed a great lunch at the all-vegan restaurantAba's Falafel (Aba's Falafel). This casual space provides seating for its diners. My meal consisted of a falafel plate served with tahini & salads (cucumber & tomato, cabbage, & onion w/ sumac).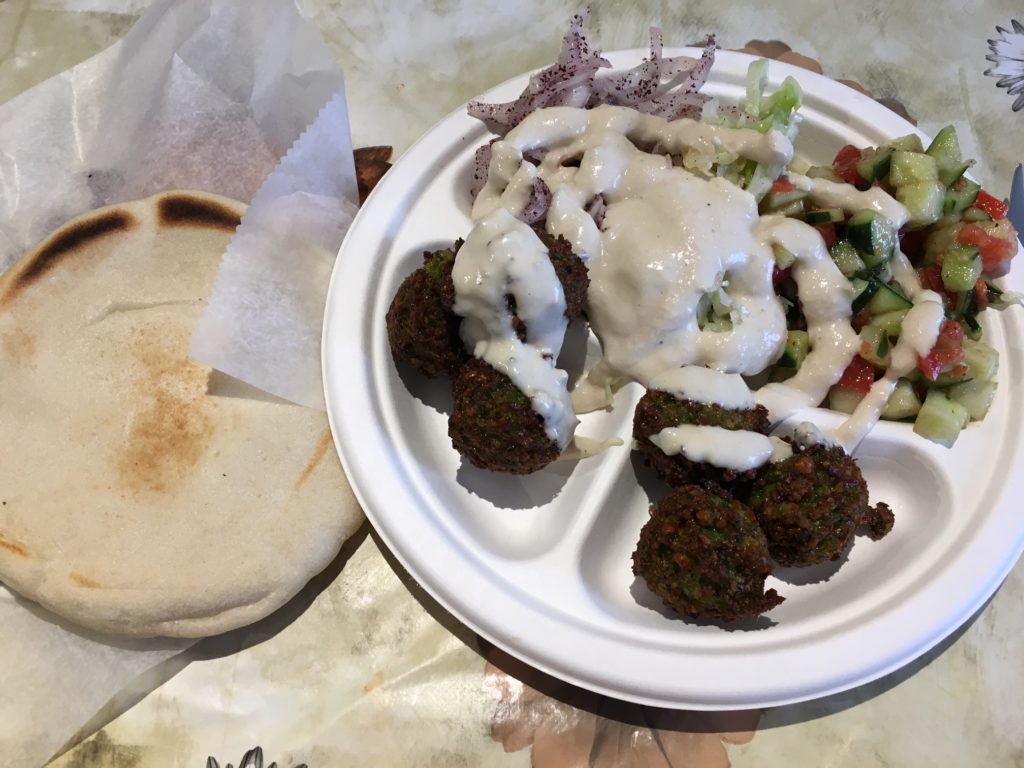 Several bands performed Christmas songs, traditional and contemporary at different venues around town.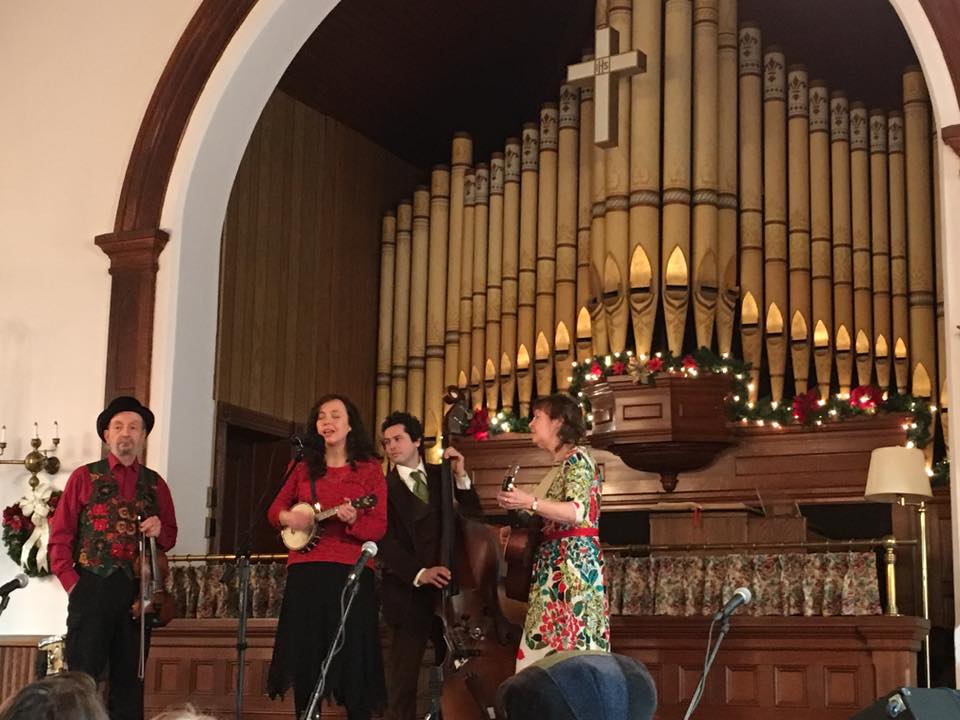 Many Sinterklaas characters could be seen around the downtown streets. Mad Hatter, Roger the Jester, the Pocket Lady(a symbol of generosity with gifts under her cape), and Grumpuses are just a few of the characters that were seen about town.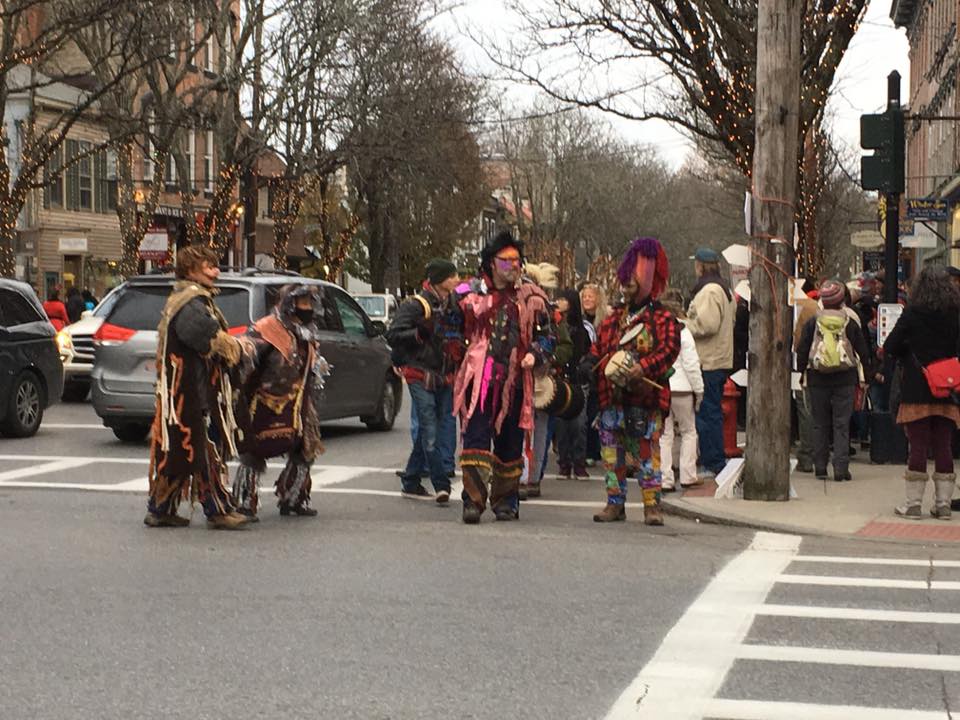 A live theater performance of "Into The Light" told the story of a young girl's journey throughout the World searching for the Light. Giant animal puppets and international music were featured.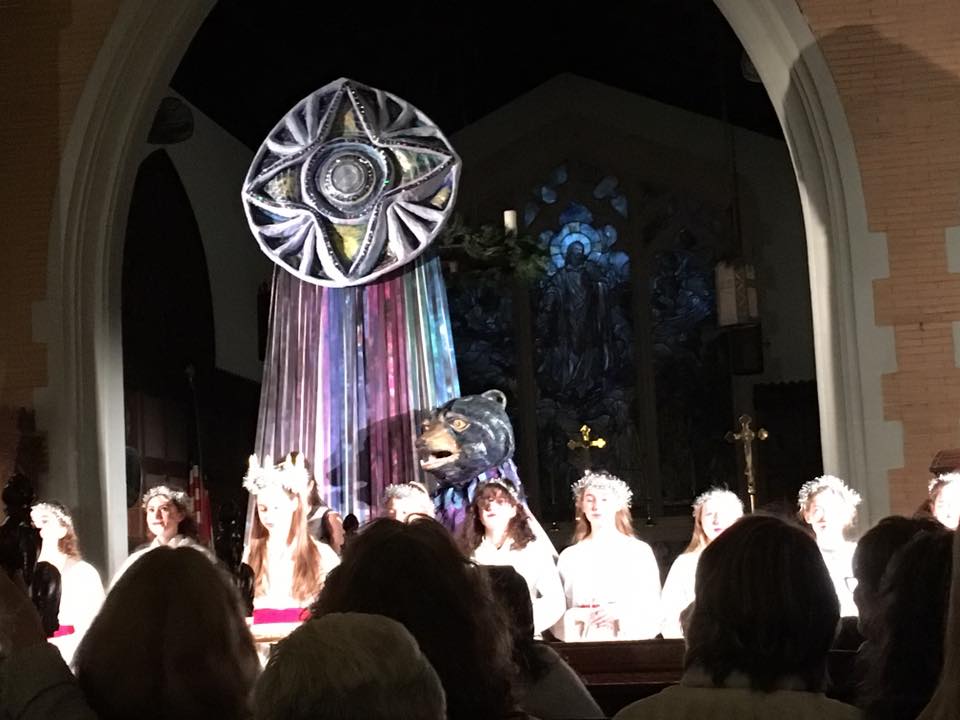 A Living Nativity scene unfolded within the large manger erected on the church lawn, while the Christmas story was read and carols sung.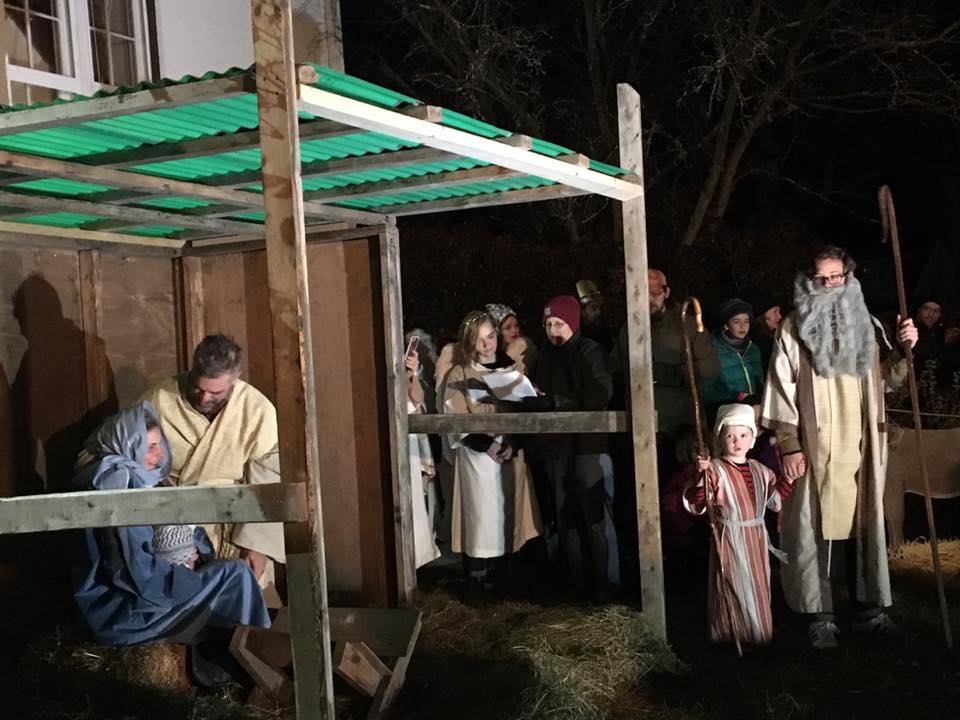 The day's festivities ended with a parade through the downtown streets. People held illuminated Sinterklaas stars as the parade continued on its route. I purchased a Sinterklaas star to hold, as well.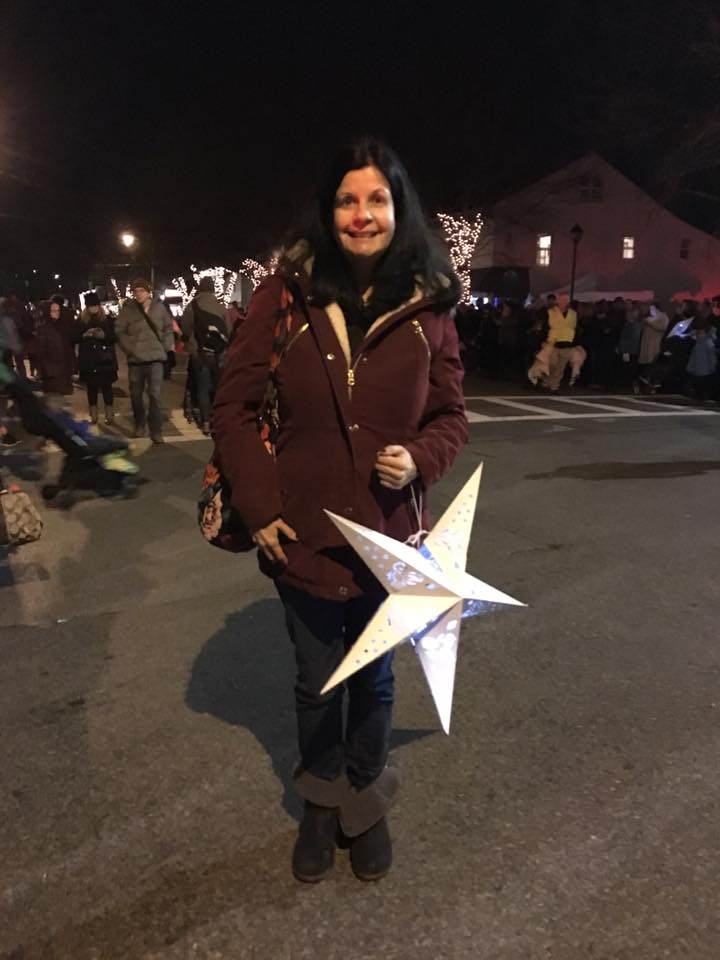 A multitude of Sinterklaas characters and animal characters marched by the route, including Sinterklaas himself. Marching bands entertained the crowd lined streets.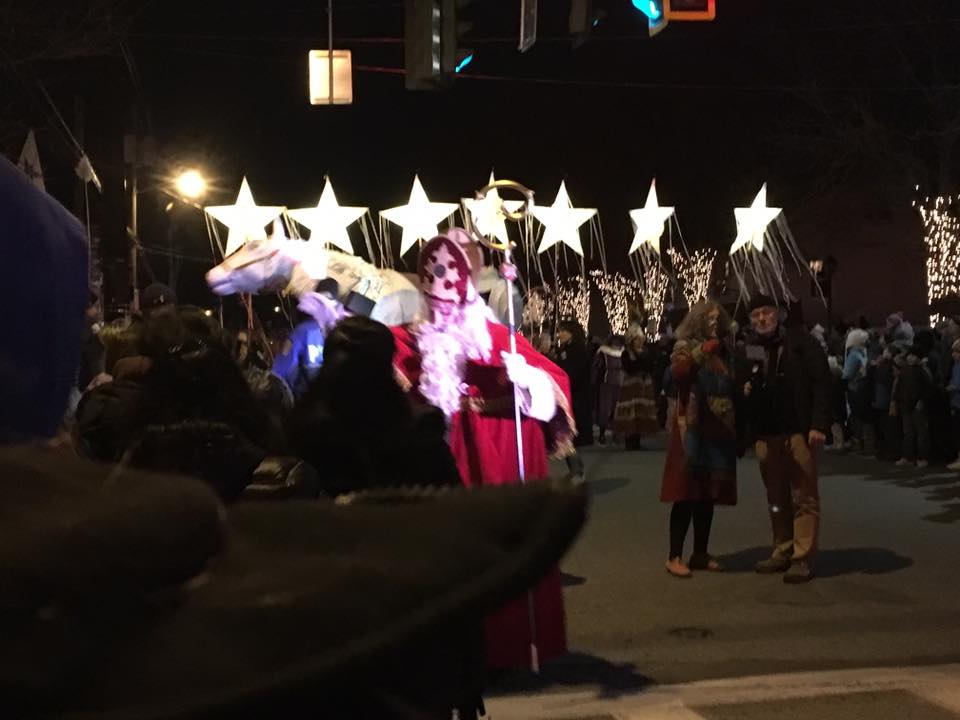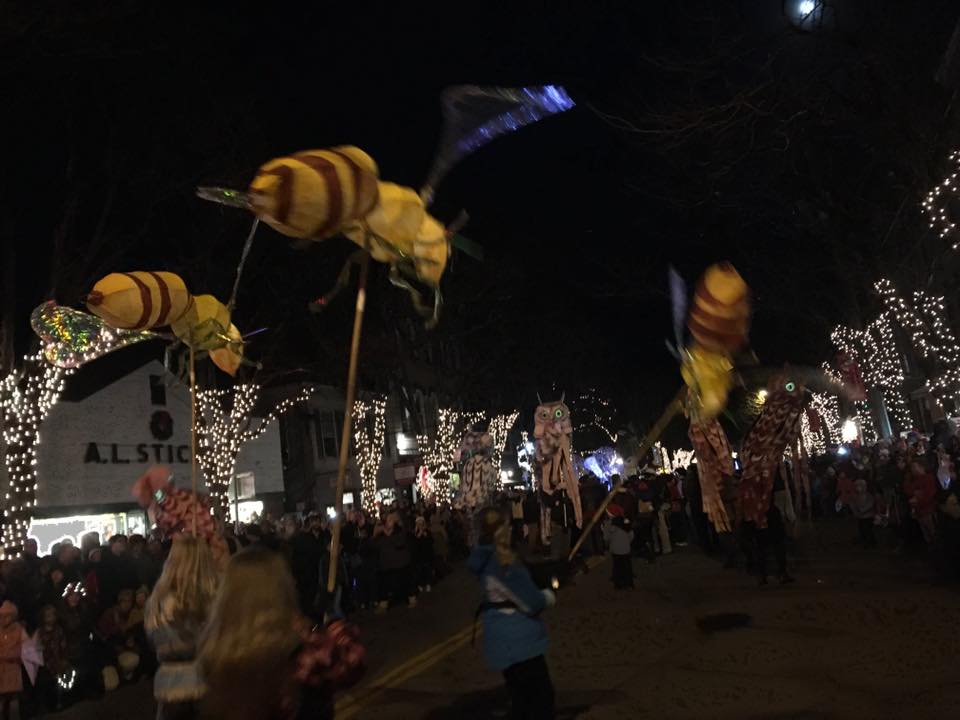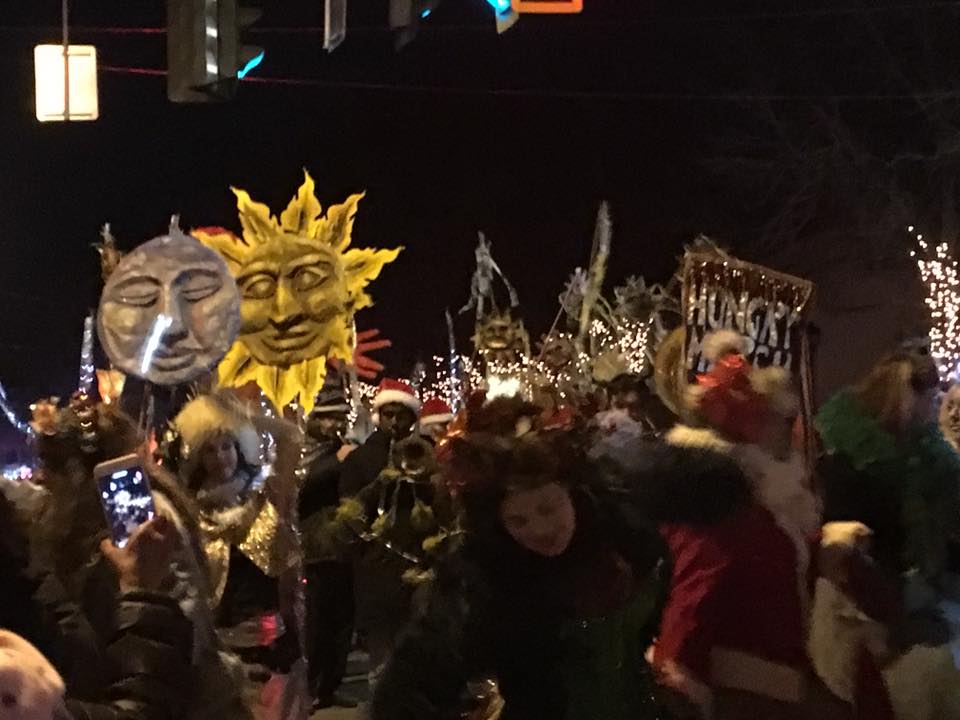 A line of drummers at the end of parade led with a sign that asked attendees to follow them to town hall. We all joined in and marched in placed to our destination.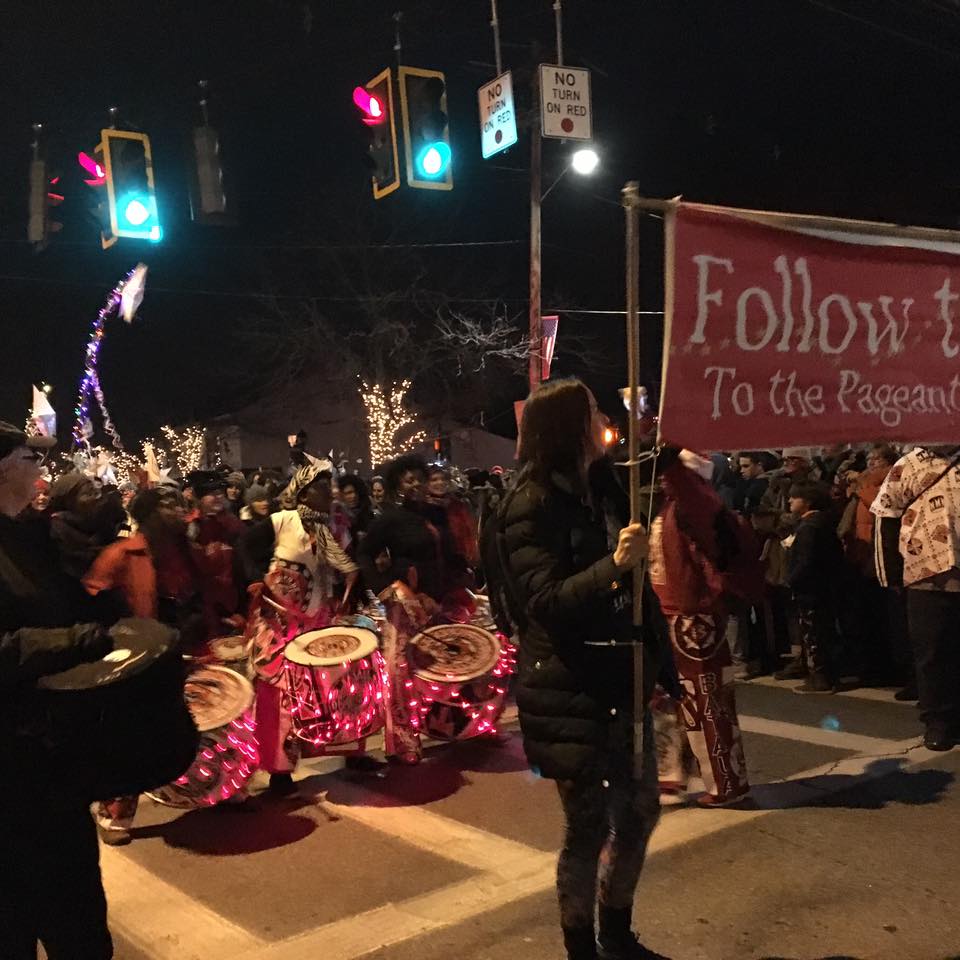 When we arrived outside of town hall, the various Sinterklaas characters were introduced again. A special greeting and prayer took place for the festival's honorary animal of the year: an elephant. Performers sang and performed destifying acts of fire swallowing and juggling.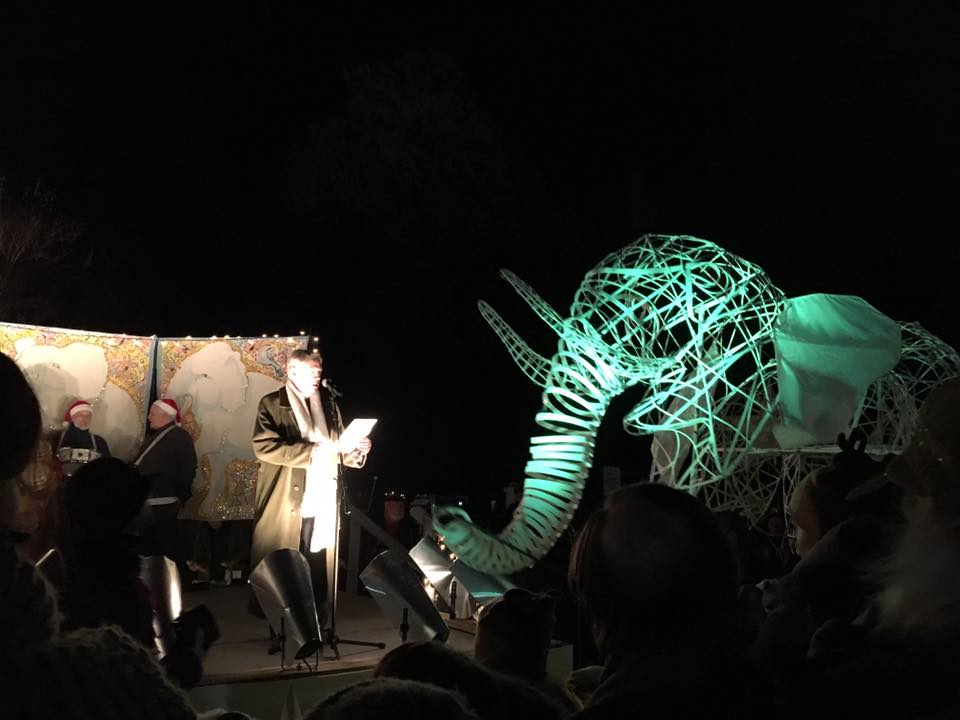 After the parade, I enjoyed a nice dinner at the spacious and elegant Terrapin Restaurant (Terrapin Restaurant). Having a few vegan items on their menu, I selected a red lentil stew with potato, tempeh and kale.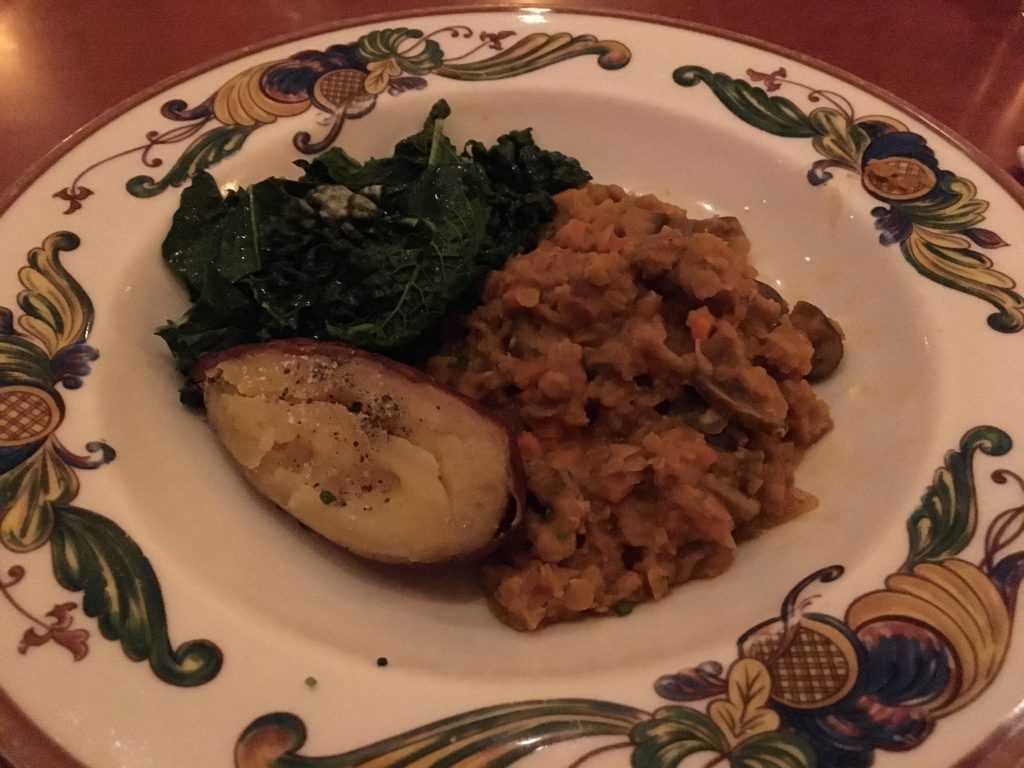 The next morning, I awoke early at my airbnb for a two hour drive to Bridgeport, Connecticut. There, I boarded the Bridgeport to Port Jefferson Ferry heading to Long Island. Port Jefferson holds a Charles Dickens Festival every December, so that would be my destination for the day.
Toast Coffeehouse(Toast Coffeehouse) has a vegan tofu scramble on their menu, so that was my first stop for a great breakfast meal.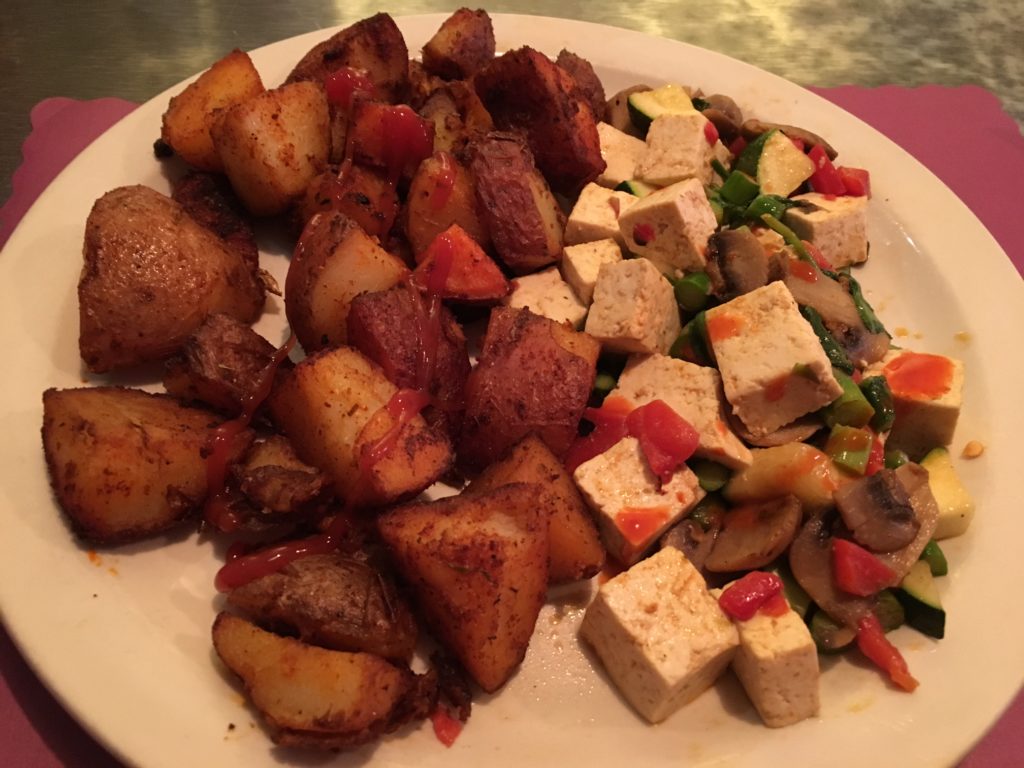 The event program guide listed each location with a given Dickensian name. For example, Main Street's shops were known as "Dicken's Alley". I perused a few of the skincare and clothing boutiques.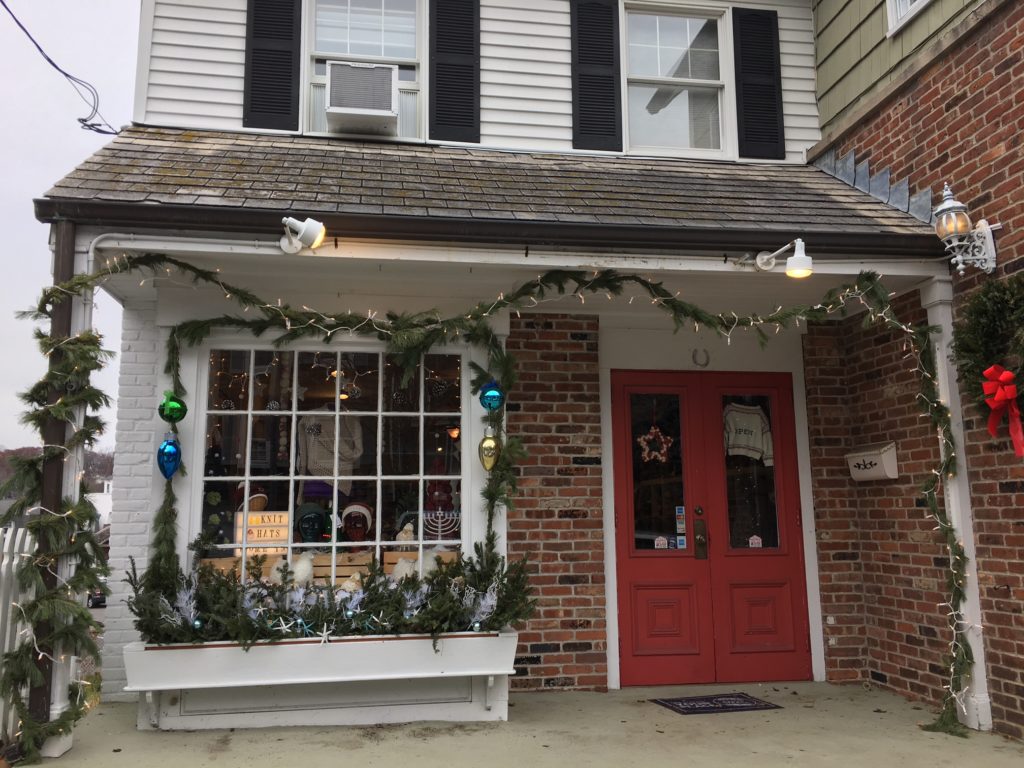 Dickens characters in Victorian period attire could be seen roaming the streets.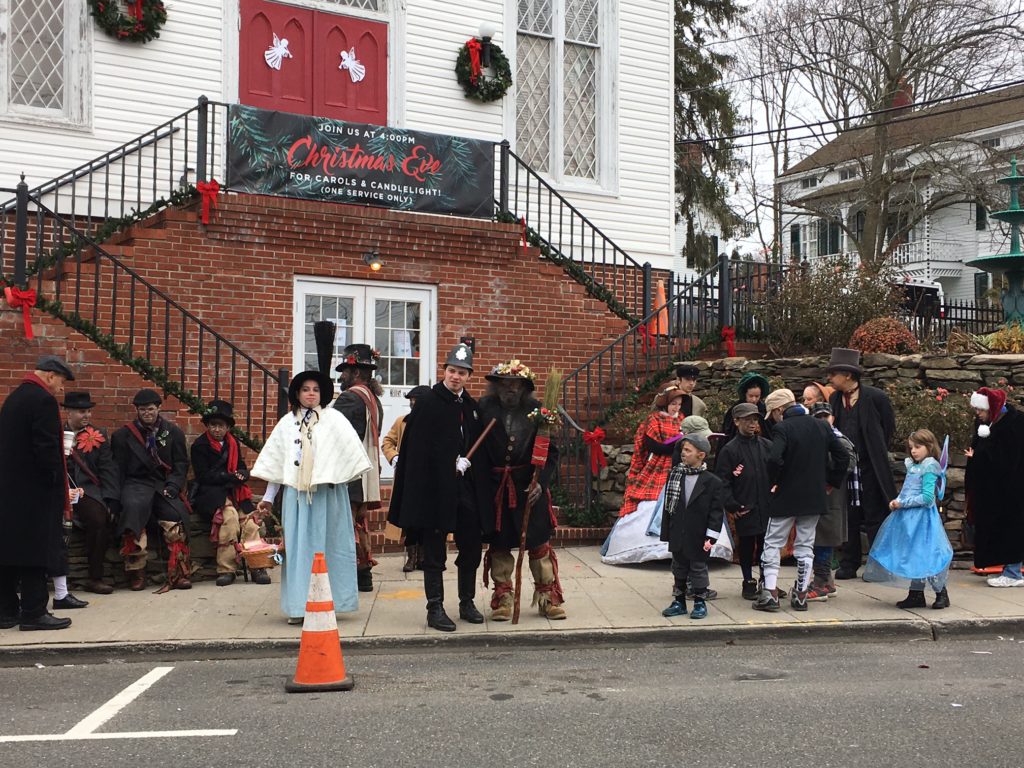 A tent was setup to display Victorian era crafts and jewelry making.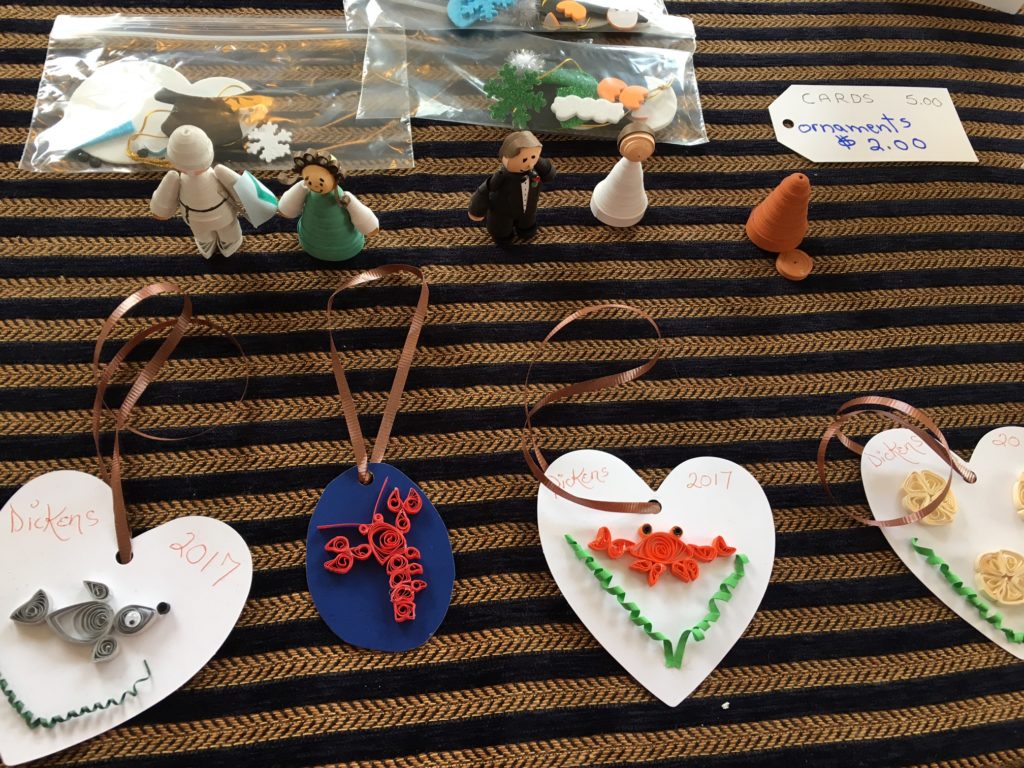 I stopped by Tiger Lily Café (Tiger Lily Café) for a quick bite to eat. This casual and spacious restaurant offers a few healthy vegan choices on its menu. For my lunch, I selected the Sesame Tofu Cutlet Wrap
consisting of sesame tofu cutlets with tomatoes, sprouts, mesclun greens and house Asian peanut sauce. It was really good.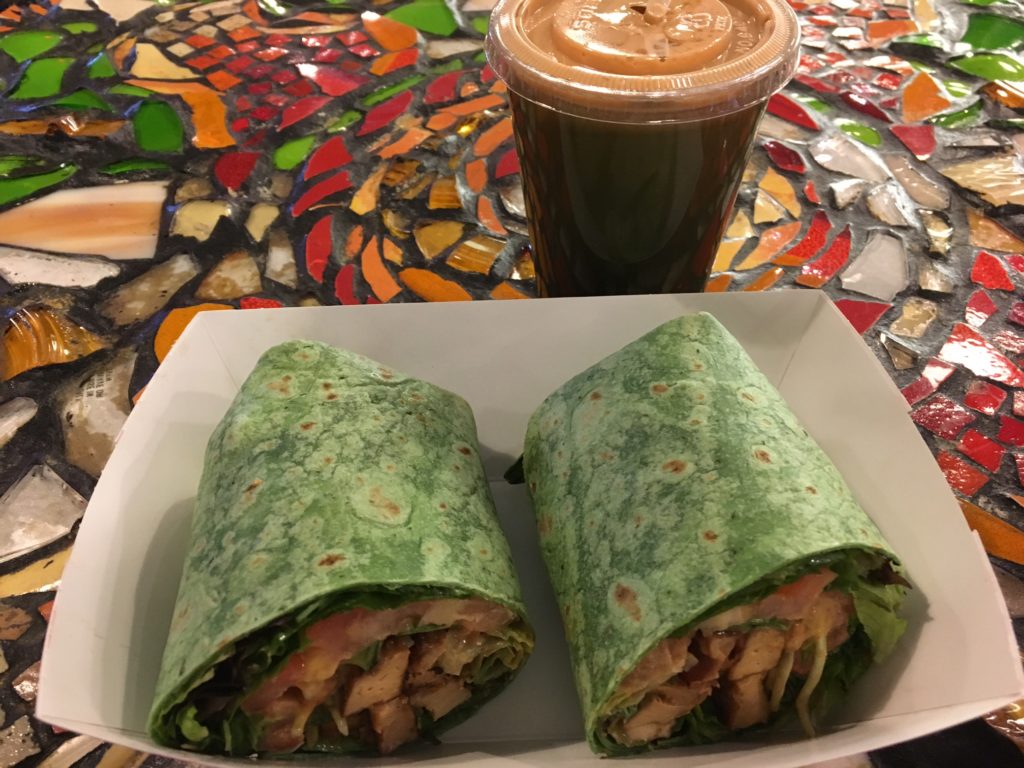 They also have a few vegan baked goods on their displaycase. My pumpkin bread purchase made a wonderful snack.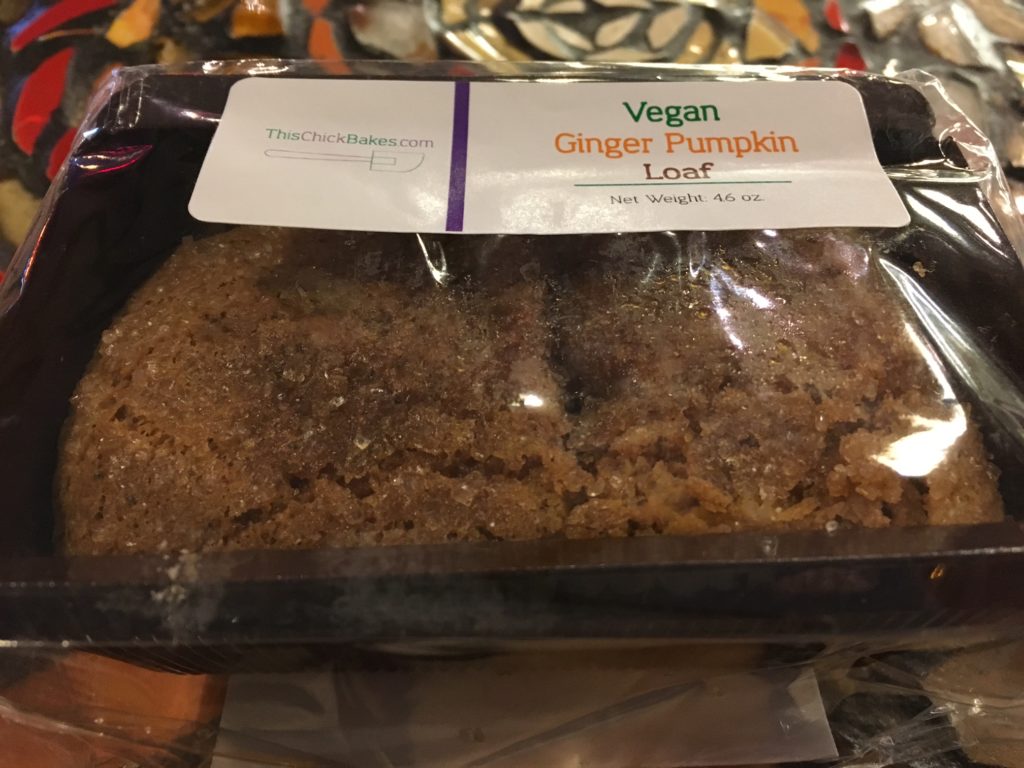 One of my favorite performances was the live theater performance, complete with singing and dancing. The scene was a group of pickpockets fantasizing about what it would be like to attend the glamorous Fezziwig's Ball.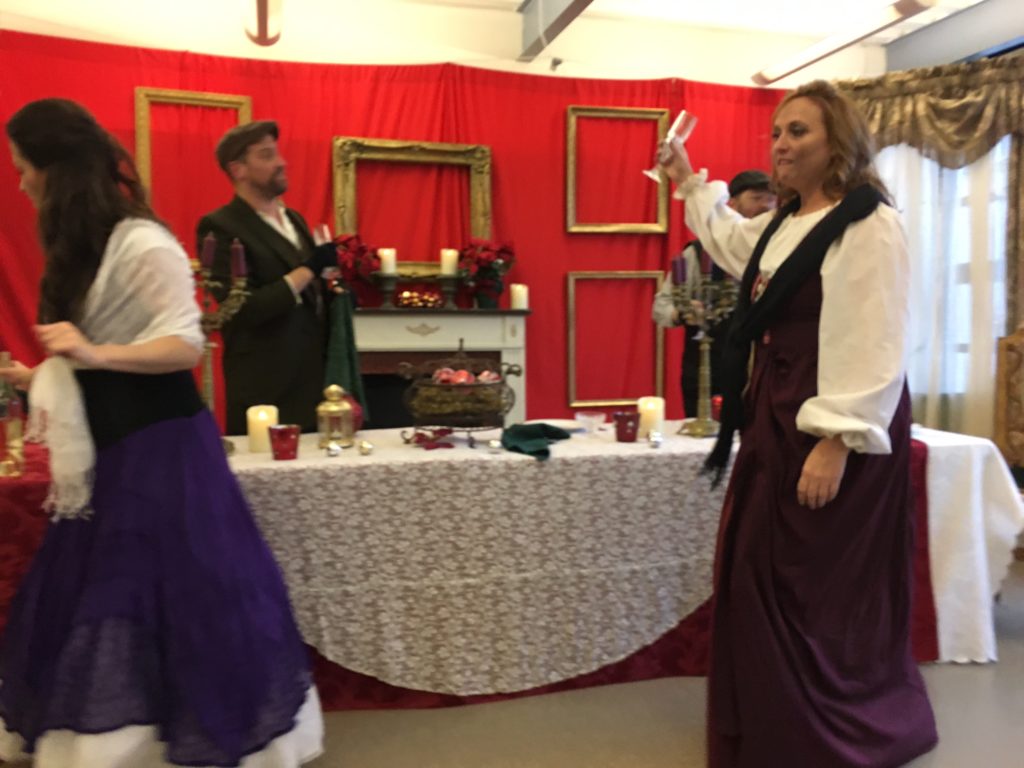 A historic home in town was set up as a Santa's workshop with costumed elves guarding the toys.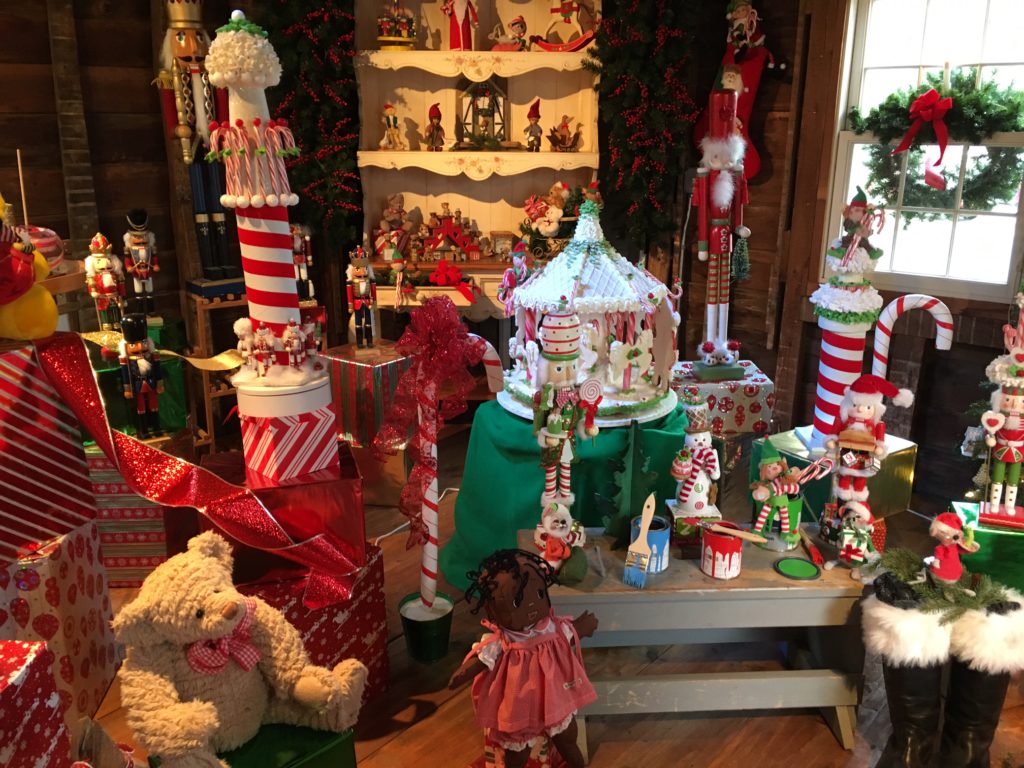 Victorian carolers sang to attentive crowds in town.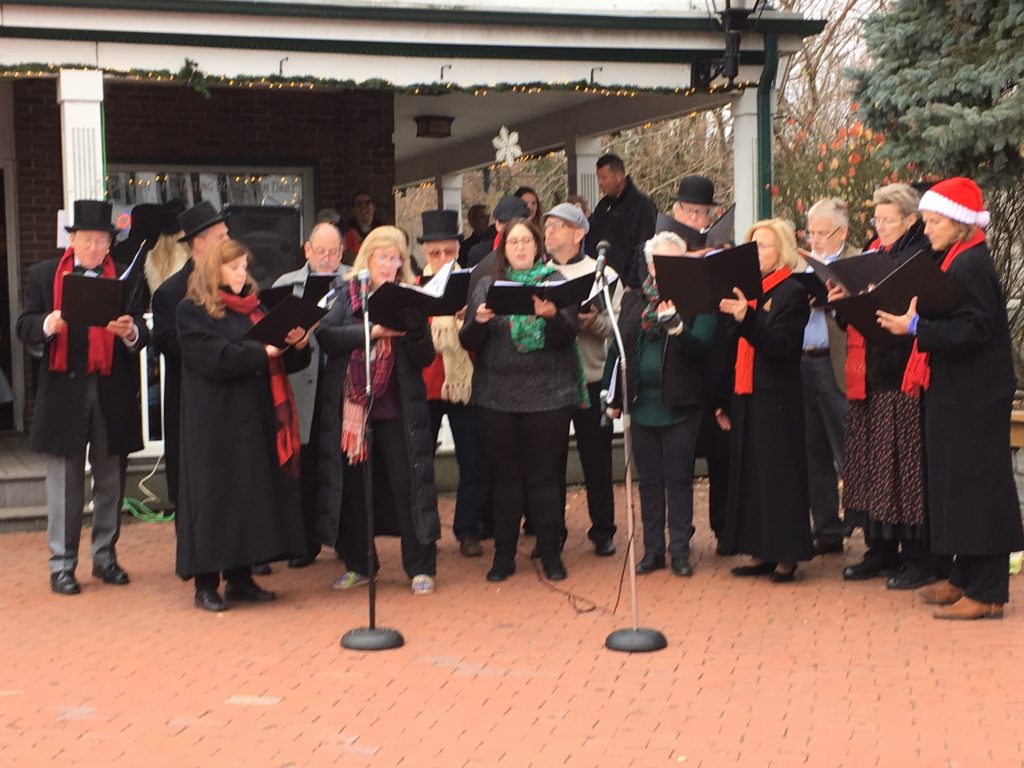 Port Jefferson Frigate (Port Jefferson Frigate) is a popular ice cream, chocolate, and candy shop. The huge store attracts locals and tourists alike. I popped in and noticed the signs for vegan baked goods and ice cream. I enjoyed my vegan vanilla cream purchase.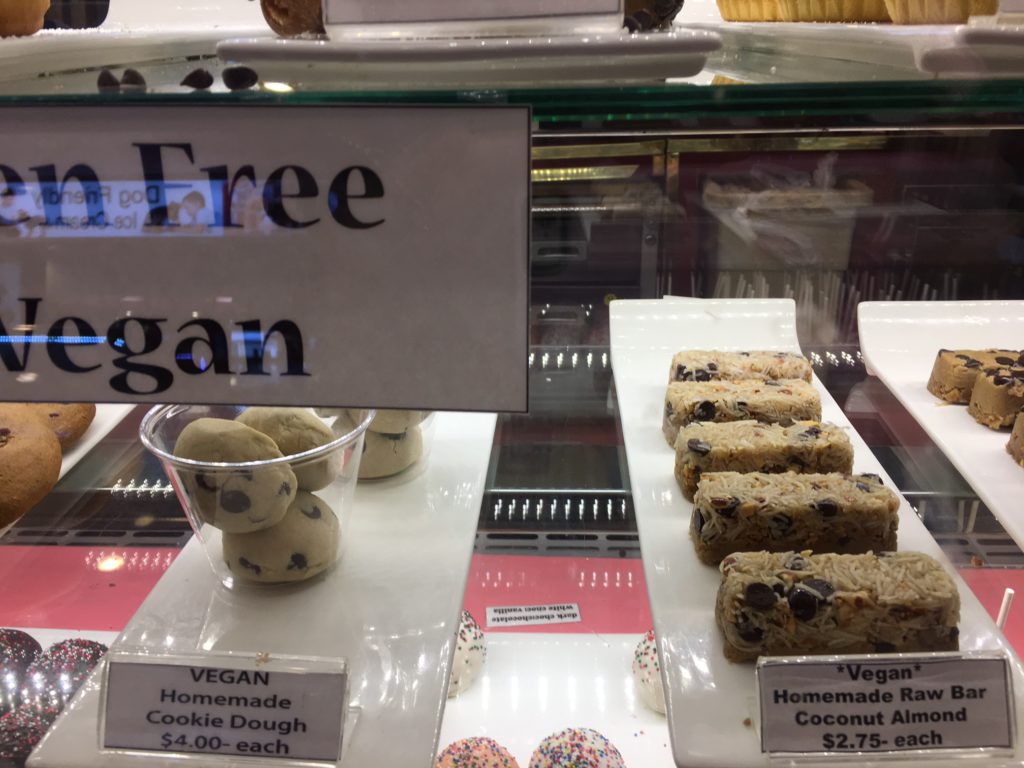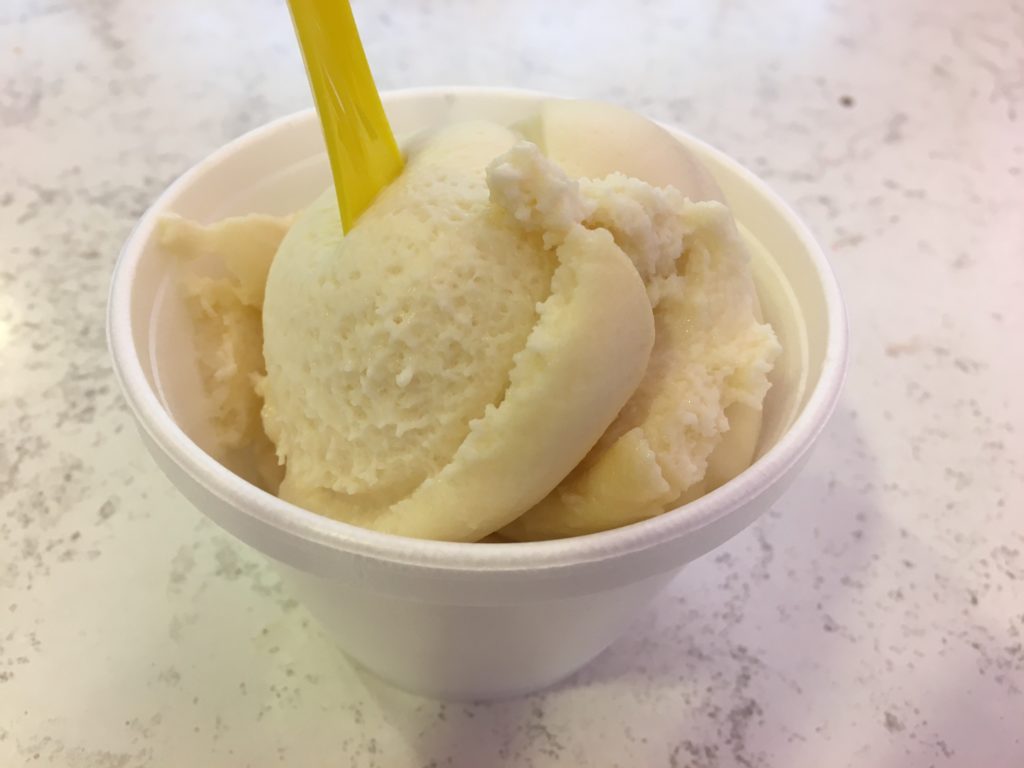 Even Jacob Marley was seen strolling around the village. Scrooge, chimney sweeps, and other characters from Charles Dickens "A Christmas Carol" could be found too.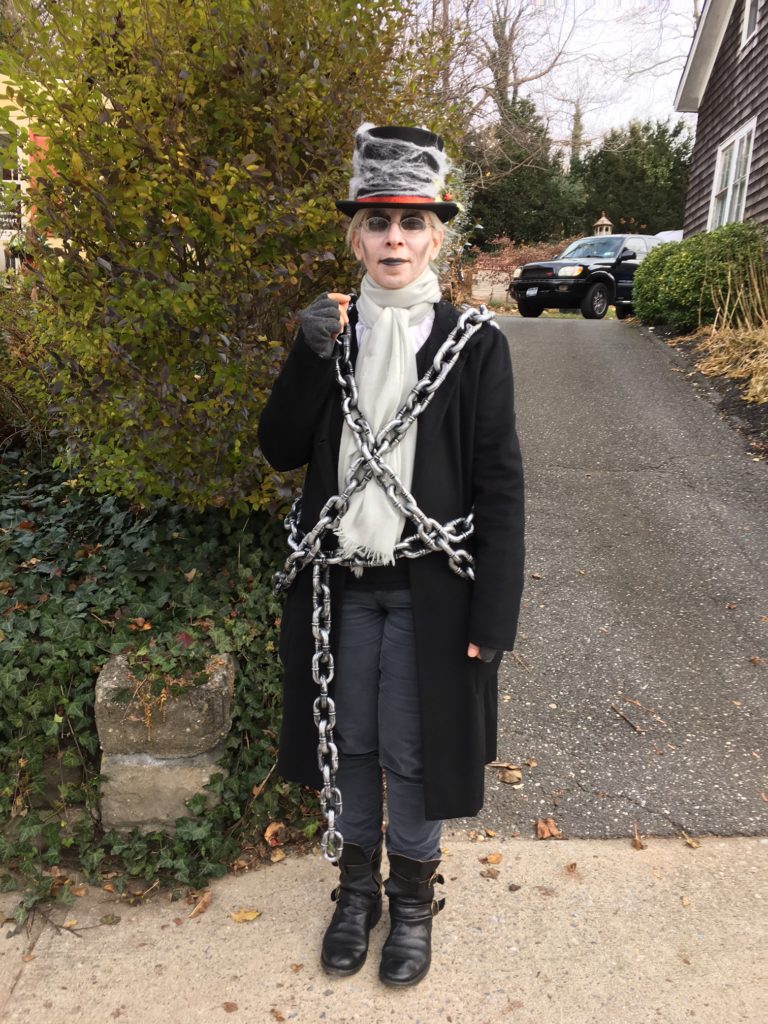 A music group performed Christmas songs in one of the churches. At one point, we were given mini bells to chime in while we sang the "12 Days Of Christmas" in unison.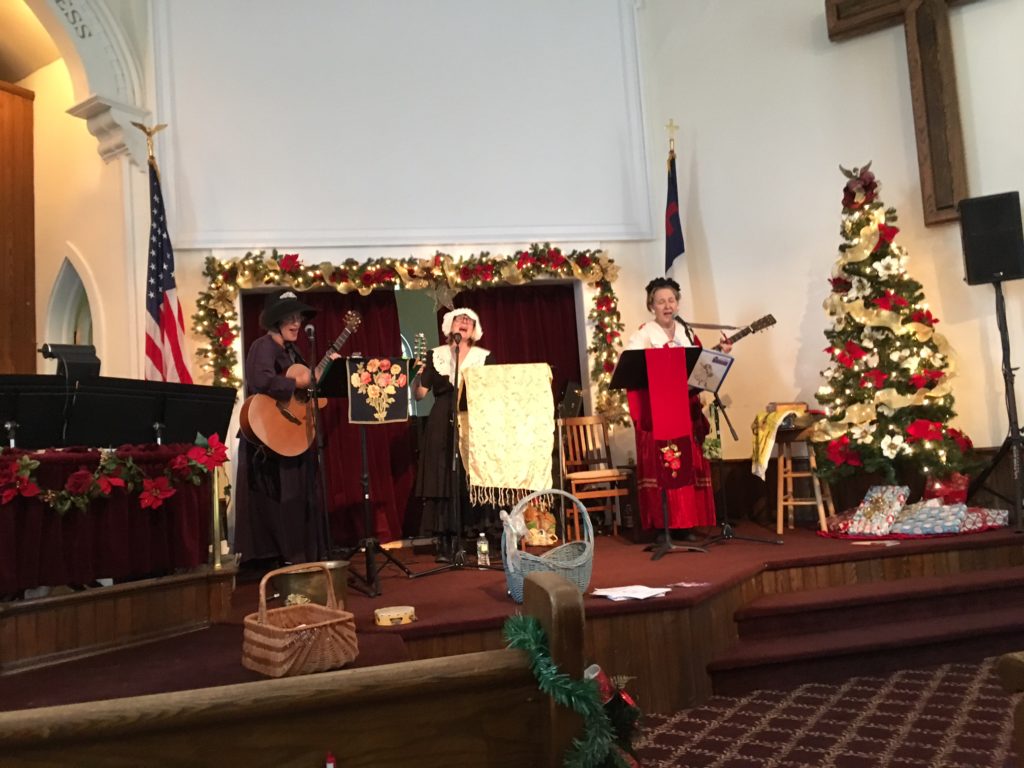 Shorty thereafter, the Dickensian characters were lining up to participate in the parade that was about to begin.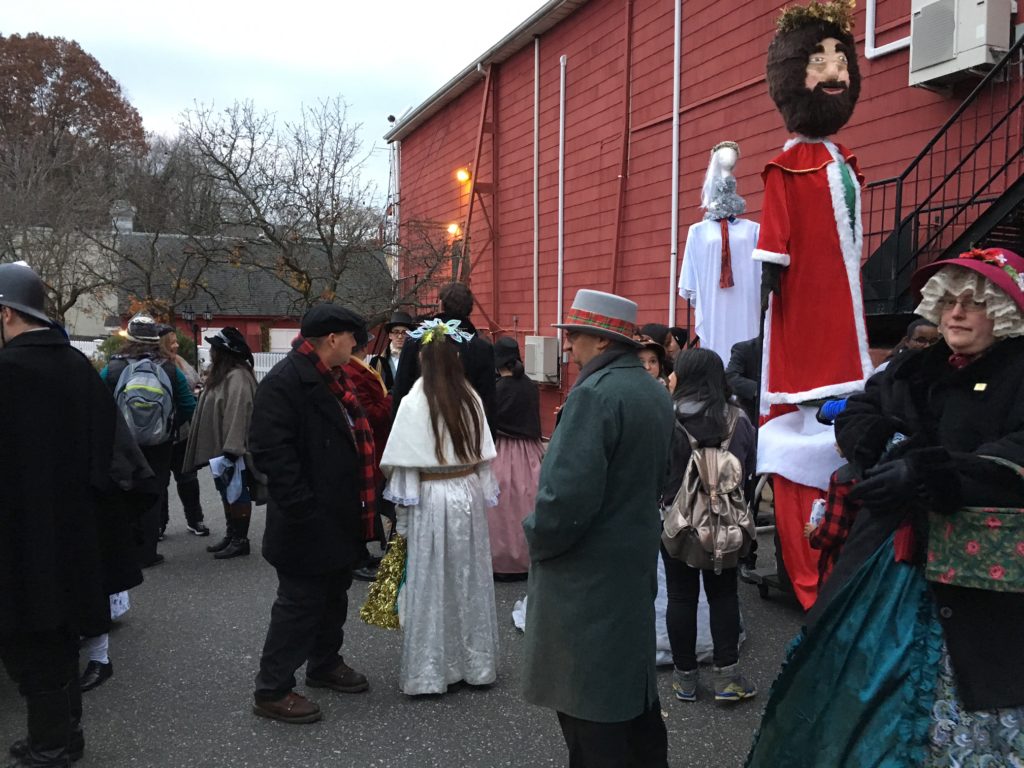 The parade commenced with two Victorian women holding lanterns. A marching band followed behind them. Each of the Dickens and Victorian characters marched through the parade route. Giant puppets also played a role in this parade.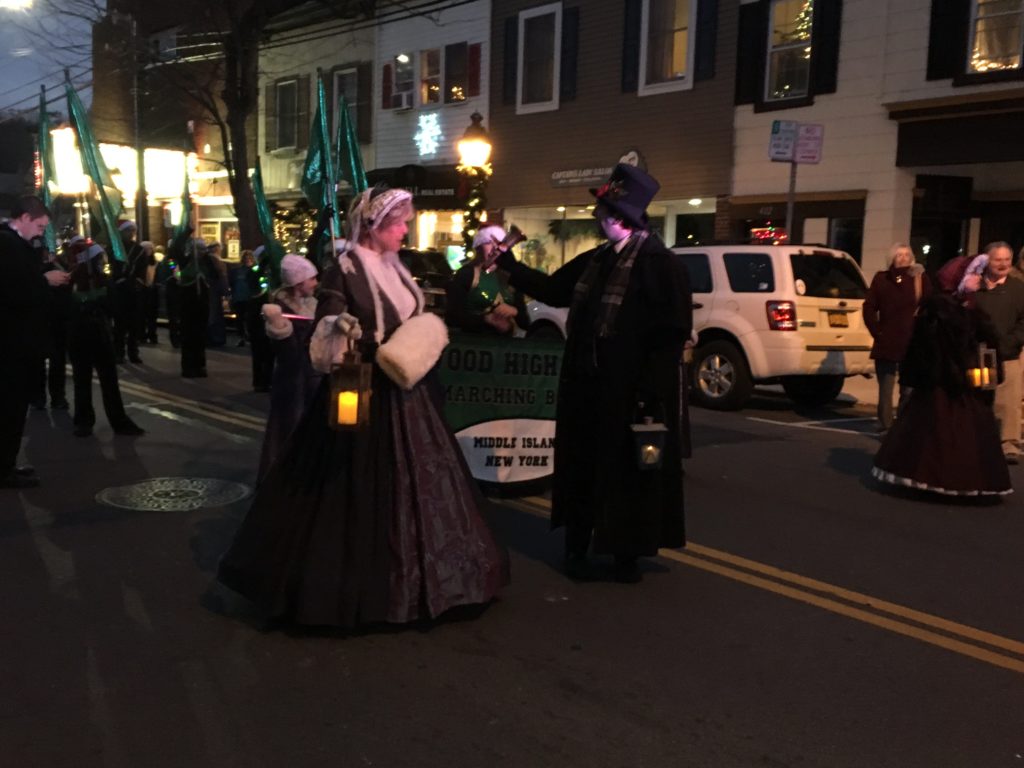 The parade ended with the appearance of Father Christmas who waved to the attendees that lined the streets.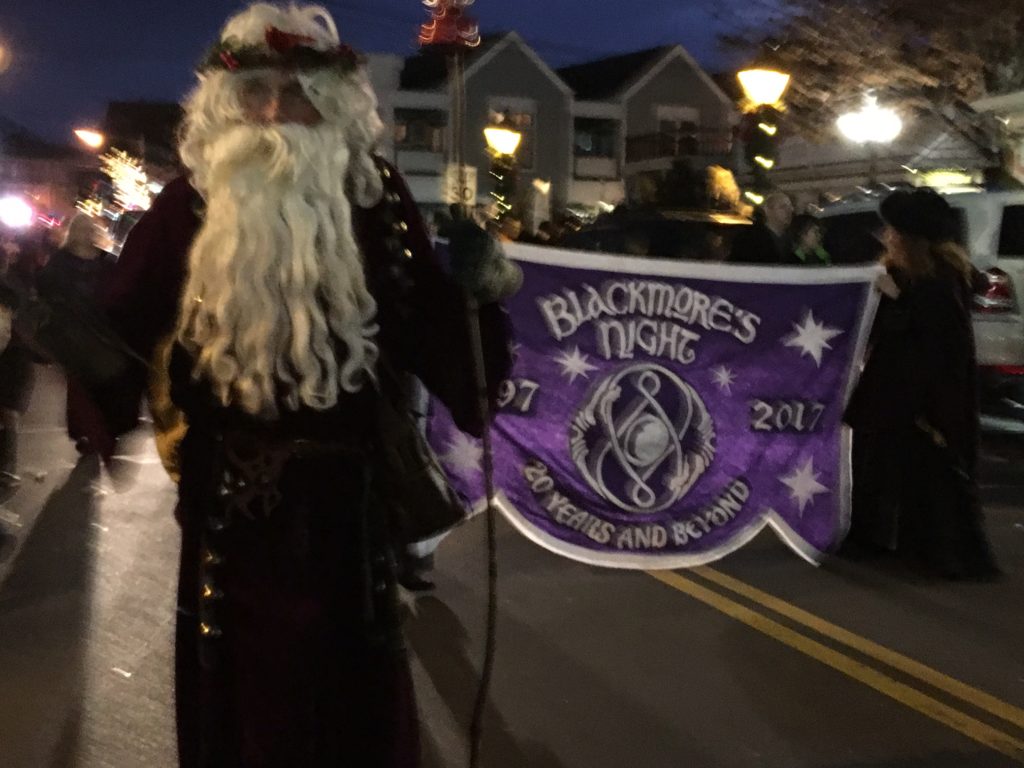 Everyone quickly made their way to the outside of the town hall building, where the mayor introduced and thanked all of the event participants, volunteers, and attendees.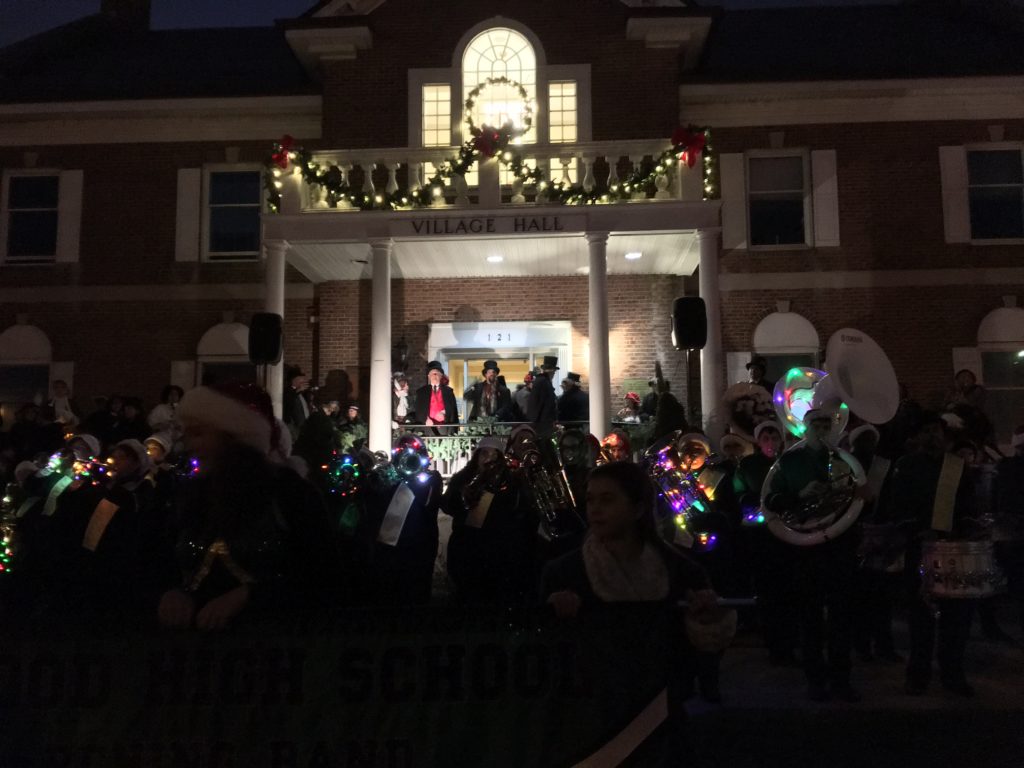 I strolled back to the village center for an evening meal at vegan-friendly Café Locals (Cafe Locals). My delicious dinner was the veggie burger with Homemade veggie patty, tomatoes, pickles, home sauce & fries. For dessert, I chose a vegan chocolate cupcake with maple sauce. Comfortable and spacious seating makes this a wonderful pace to unwind and enjoy your evening dining.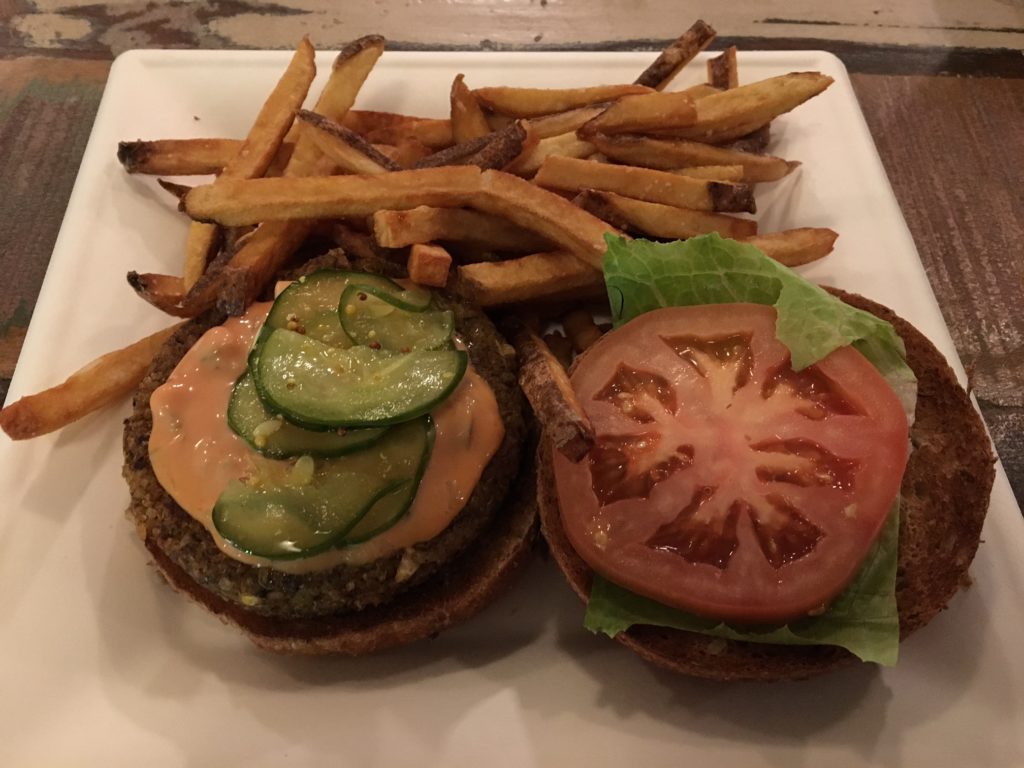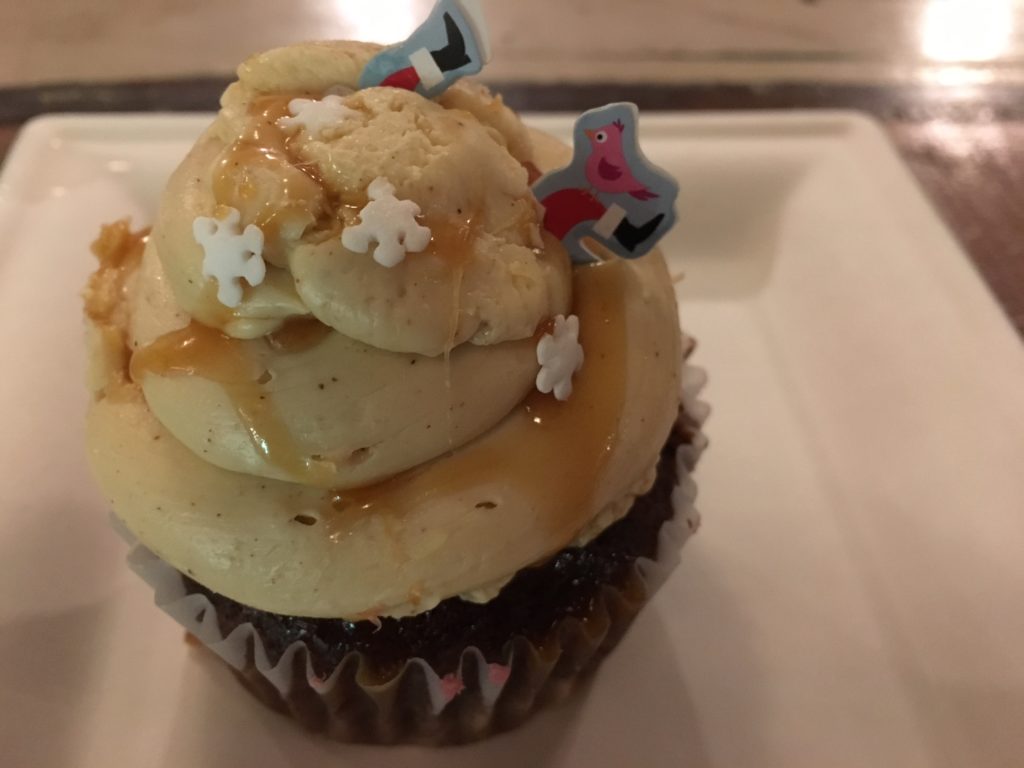 I had a fantastic time on my weekend trip to New York's Hudson Valley and Long Island. Sinterklaas and Dickens Festivals are amazing holiday happenings that are definitely worth experiencing in person. I am happy to have found such superb vegan dining options in the region. Travelers seeking unique Christmas events should most definitely consider paying a visit to these events.