When traveling by plane or by lengthy bus ride for tours, it is always a good idea to bring some vegan snacks with you. There are some amazing vegan snacks which can be purchased either online or at your local health food store. These include nutrition bars, vegan chocolate, candy, vegan jerky, and other various snacks.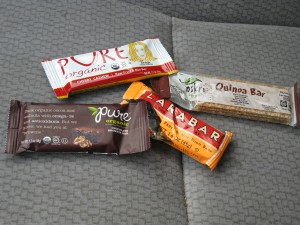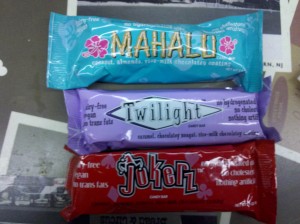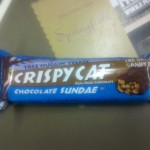 The following are some great vegan travel snacks for your trip:

Vegan Bars:
Pure Bars – Pure Bars
Bumble Bars – Bumble Bars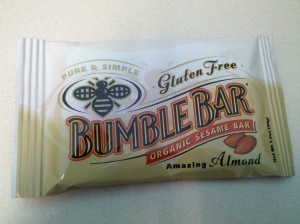 Nugo Bars – Nugo Bars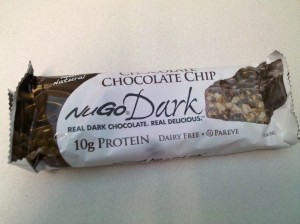 Vegan Bars – Vegan Bars
Vega Bars – Vega Bars
Buccaneer Bars, Twilight Bars, Jokerz,and Mahalo Bars by Go Max Go – Go Max Bars
Crispy Cat Bars – Crispy Cat Bars
Pangea (Many brands) – Pangea Vegan Store

Vegan Cookies:
Enjoy Life – Enjoy Life Cookies
Liz Lovely – Liz Lovely Cookies
Boston Cookies – Boston Cookies
Vegan Gummy Bears:
Vegan Gummy Bears
Vegan Snacks:
Sunfood
Vegan Gift Shop
Glennys Soy Crisps(Most vegan): Soy Crisps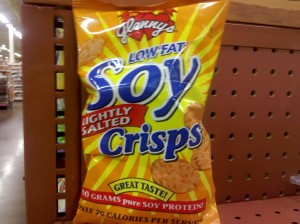 Tings Crunchy Corn Sticks –
Tings

Vegan Candy:
Natural Candy Store
Vegan Candy
Vegan Candy
Vegan Chocolate:
Betty Lous – Bettty Lou's Candy
Earth Hope – Earth Hope
Pangea (sells several brands) –
Pangea Vegan Store Chocolates
Pangea Vegan Store Other Chocolates
Other Sweets:
Pangea (Many brands) –
Pangea Vegan Store Marshmallows and Other Treats
Pangea Vegan Store Other Sweets
Vegan Jerky:
Vegan Jerky Primal Strips
Vegetarian, Freeze-Dried, Camping Meals(some are Vegan):
Outdoor Herbivore – Outdoor Herbivore
Mary Janes Farm – Mary Janes Farm
Backpacker's Pantry – Backpacker's Pantry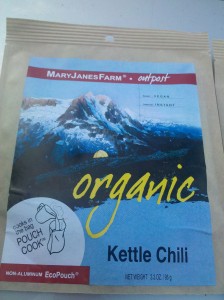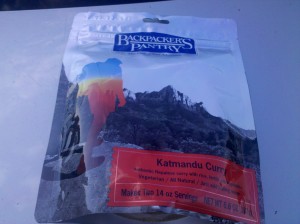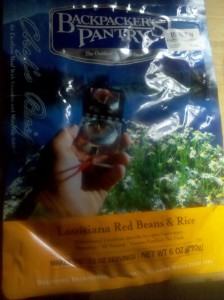 Vegan Packaged Meals For Airport, Hotel, or Campsite(add hot water or microwave):
Annie Chuns(Some vegan) – Annie Chung's
Thai Kitchen (Some vegan)- Thai Kitchen>
Tasty Bite(Most vegan) – Tasty Bite
Lundberg – Lundberg
Gardein (vegan "faux meats" protein source) – Gardein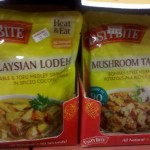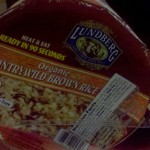 Vegan Soups:
Spice Hunter (Some vegan) – Spice Hunter
Fantastic World Foods – Fantastic Foods
Health Valley (Some vegan) – Health Valley
Imagine – Imagine Foods
Orgran – Orgran
Nile Spice – Nile Spice
Dr. McDougall's Right Foods – Dr. McDougalls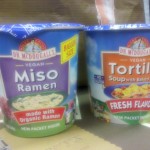 Leahey Foods (vegan soups) – Leahey Foods
Staying at a lodge or long-term accomodations? Purchase "Amy's Kitchen" brand at local coop or vegan markets, for tasty, international meals. Easily microwavable!
Amy's Kitchen
You should also bring dried fruits, seeds, and nuts on your travels.
Packaged almond or vegan peanut butter is good for breads.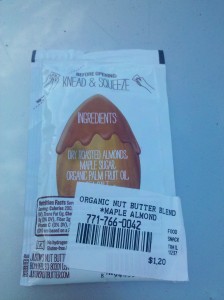 Purchase vegan snacks online:
Vegan Travel – Foods and Snacks