Gothenburg, Sweden is known for its scenic canals. I decided to travel to this second largest city in the country, during day two of my holiday. I wished to experience a cruise along these canals, and also to view the changing landscape in another region of the country. The SJ high speed train(SJ Train) from Stockholm to Gothenburg was a quick and direct route for my journey. This train also provides a vegan breakfast meal option, when pre-ordered with your train fare.
My pre-packaged breakfast included vegan cheese, tomato, bread, soy yogurt, dark chocolate, and an apple juice. The meal was quite good.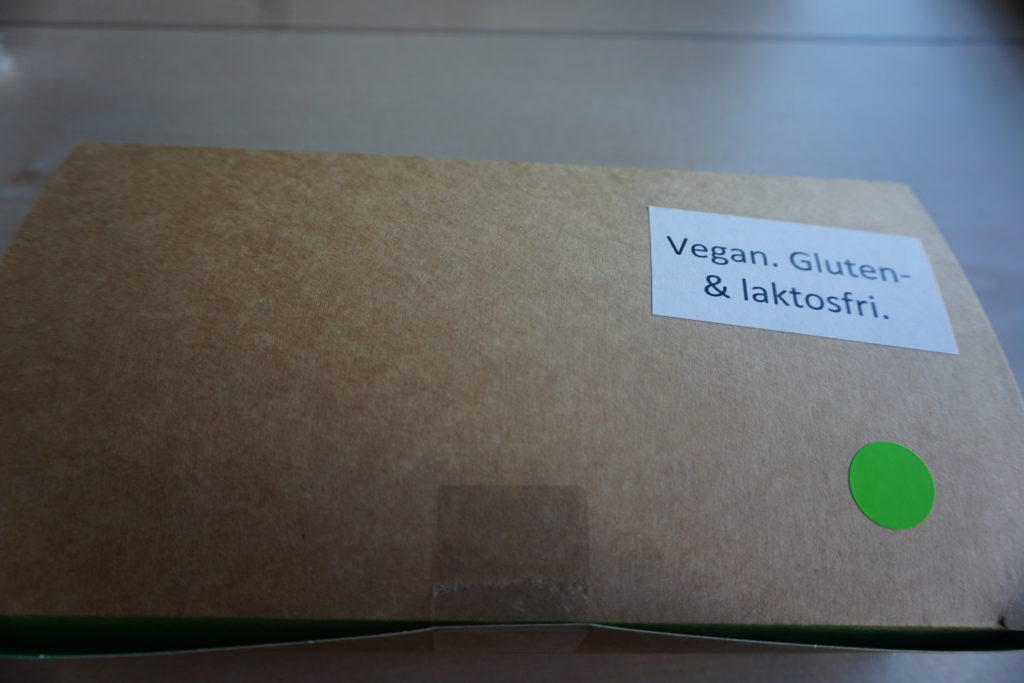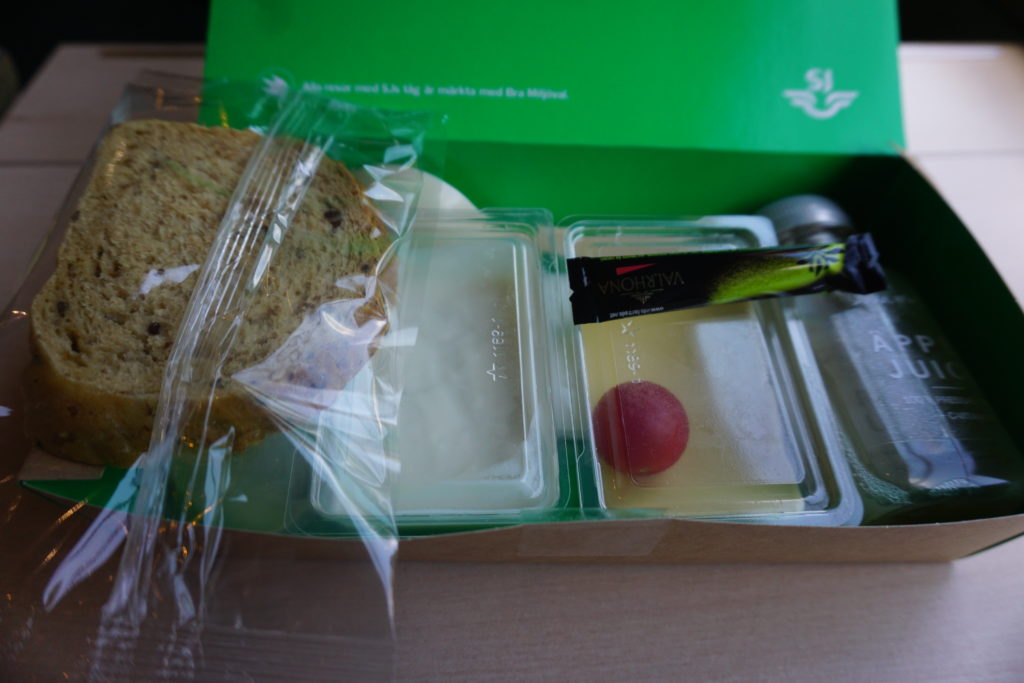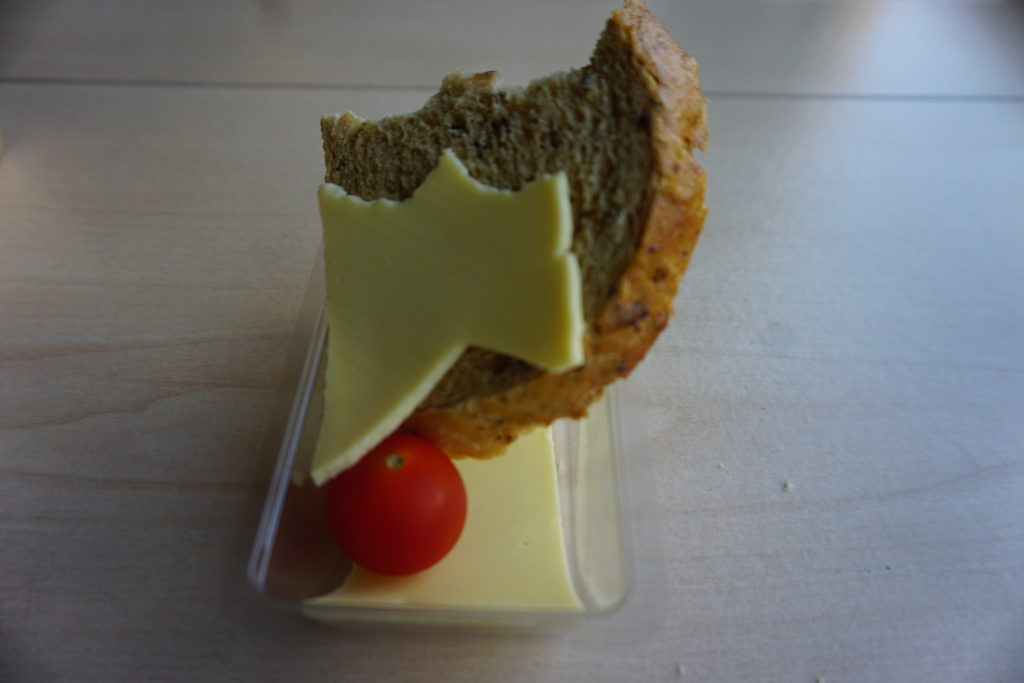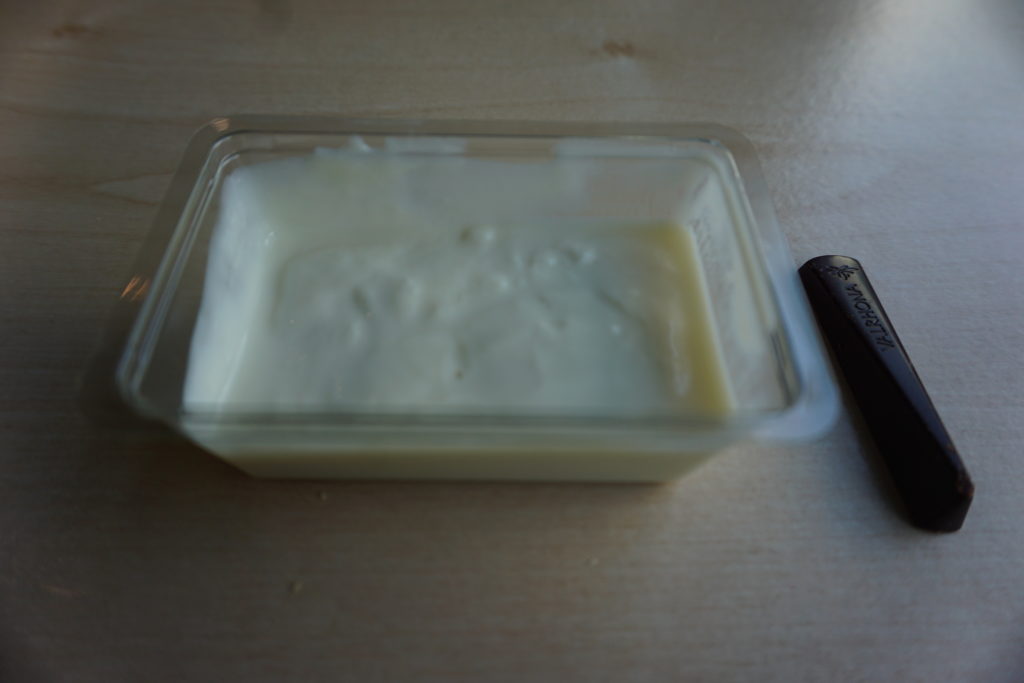 Heading southwest from Stockholm, we encountered gorgeous landscapes of lush forests, glistening lakes, and red farmhouses on sprawling green fields.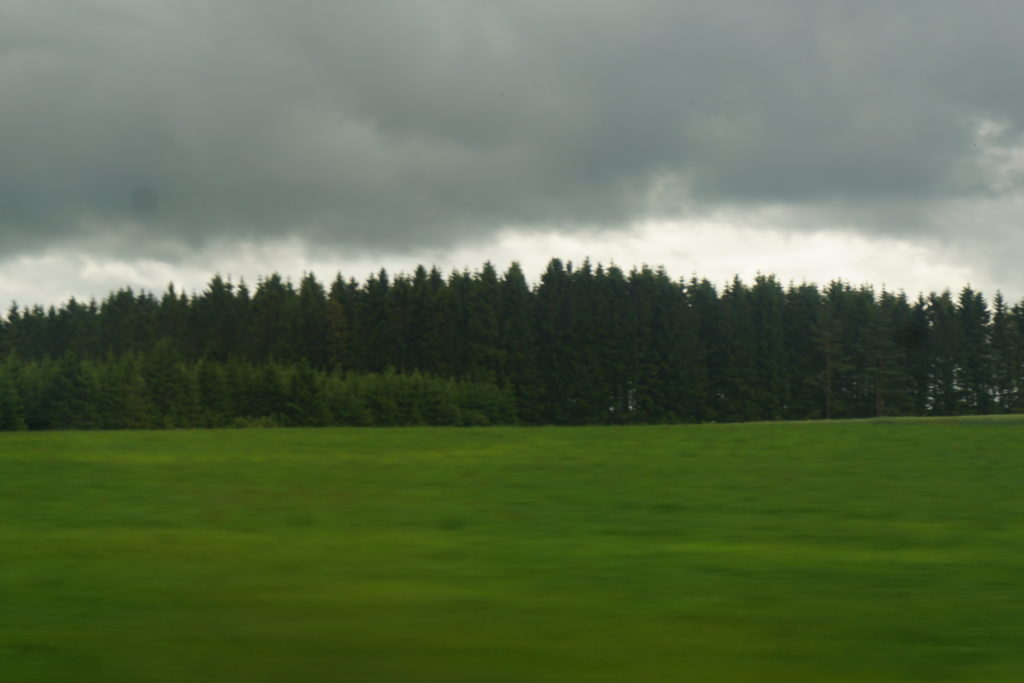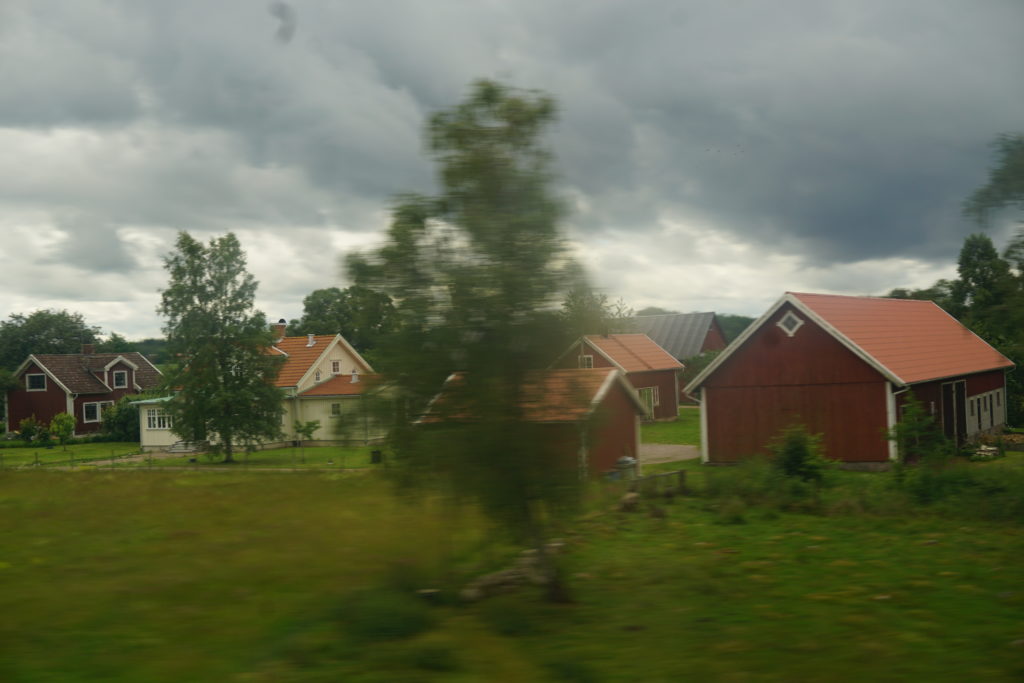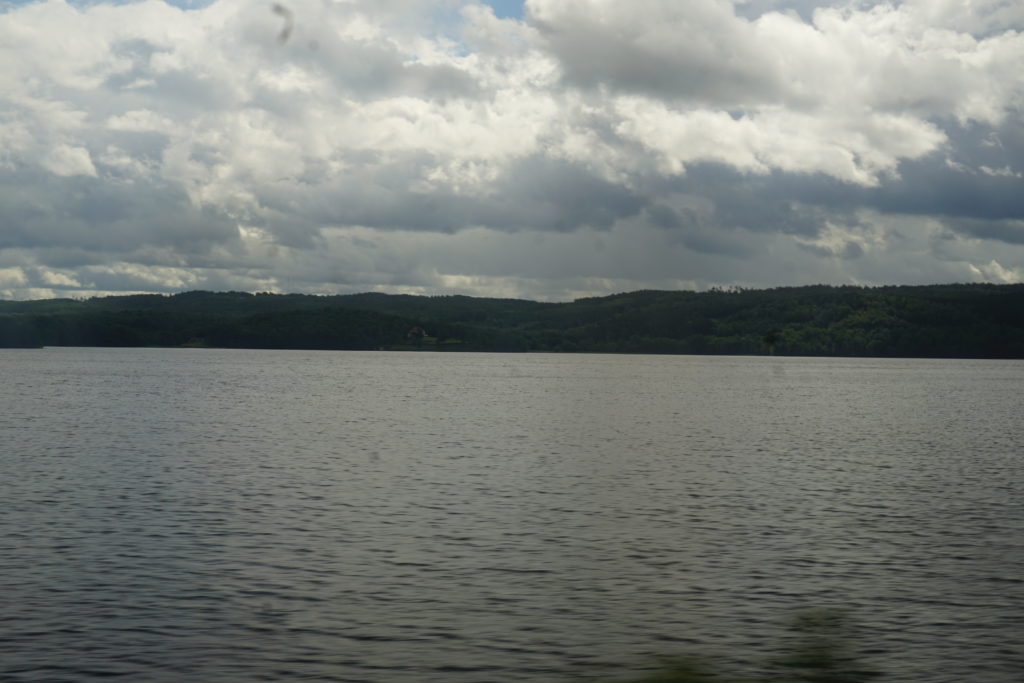 In just three hours time, we had arrived in Gothenburg. The wide, tree-lined avenues were filed with shops, restaurants, and local trolley stops.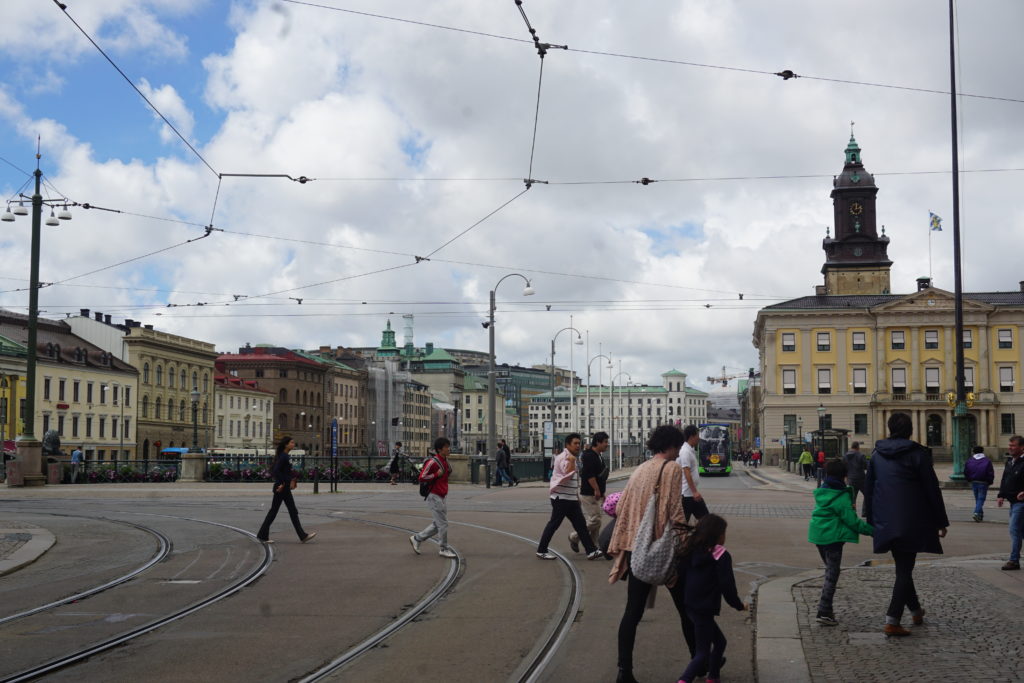 I headed directly to the canal cruise ticket booth. The city tour on a padden boat shows visitors the allure of Gothenburg from its waterways. The tour takes guests under multiple low bridges to its harbor. While cruising on the 17th century canals, the tour guide will reveal Gothenburg's history and defense. As the padden boat enters out into the harbor, we are greeted by old shipyards, museums, and academic institutions along our path.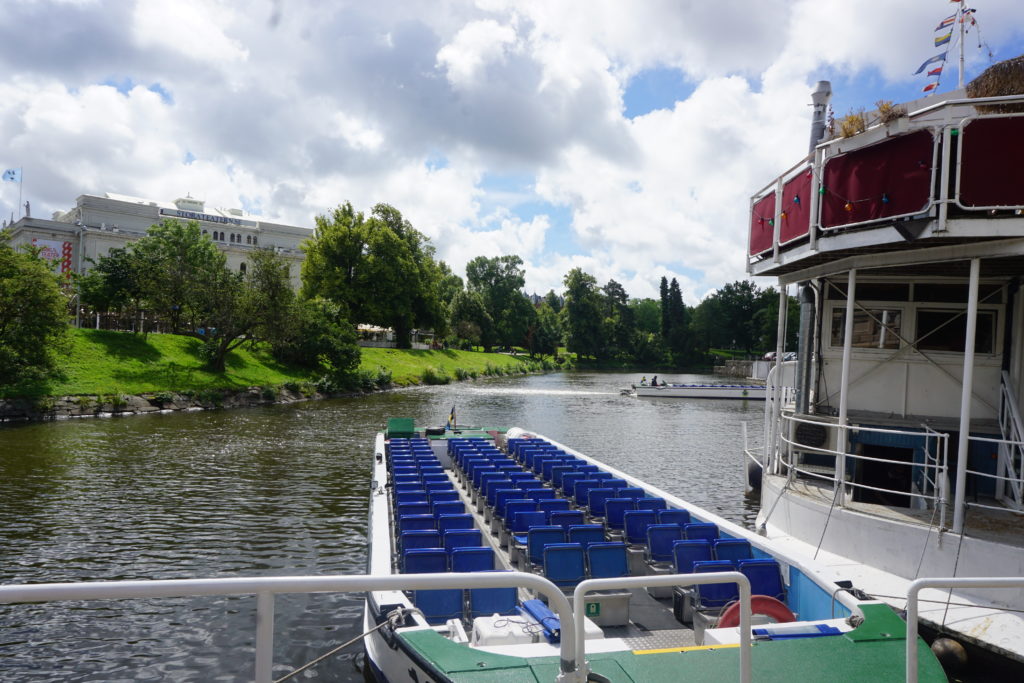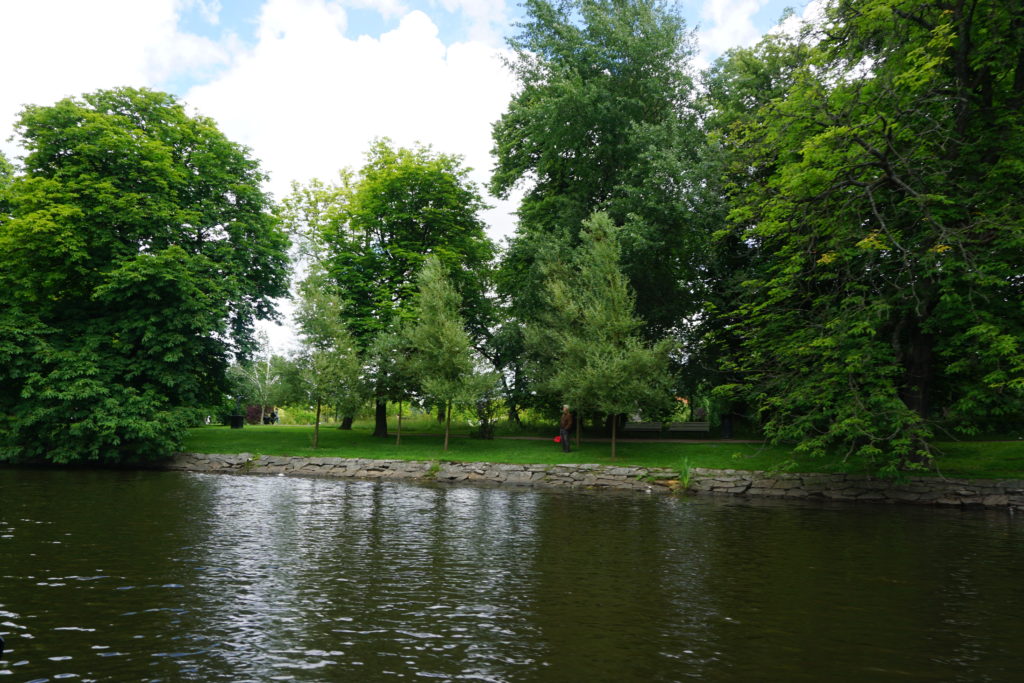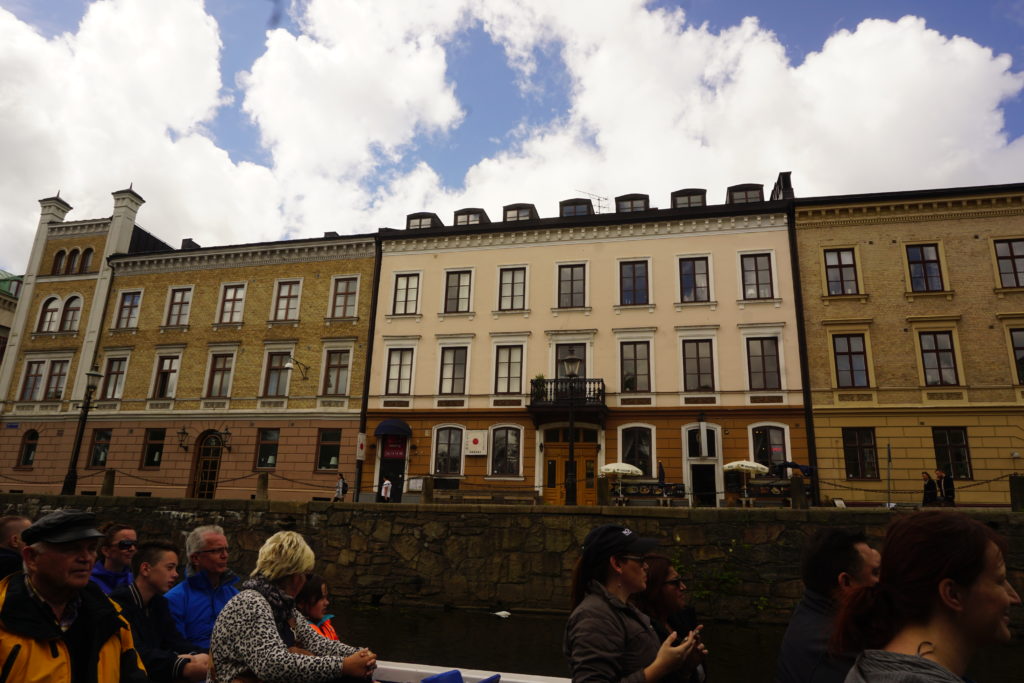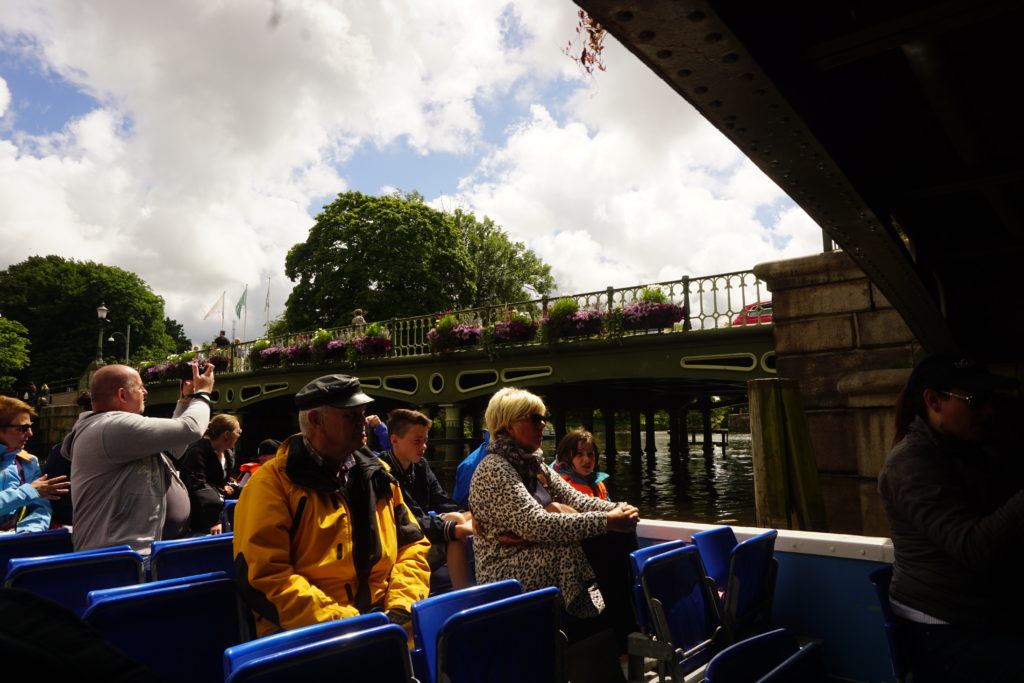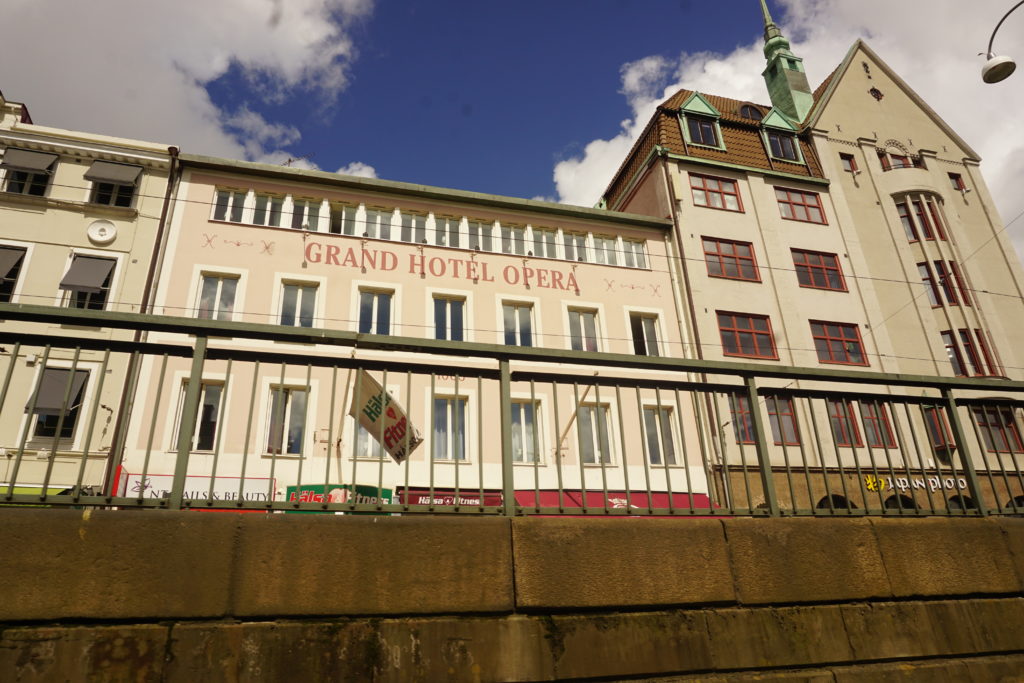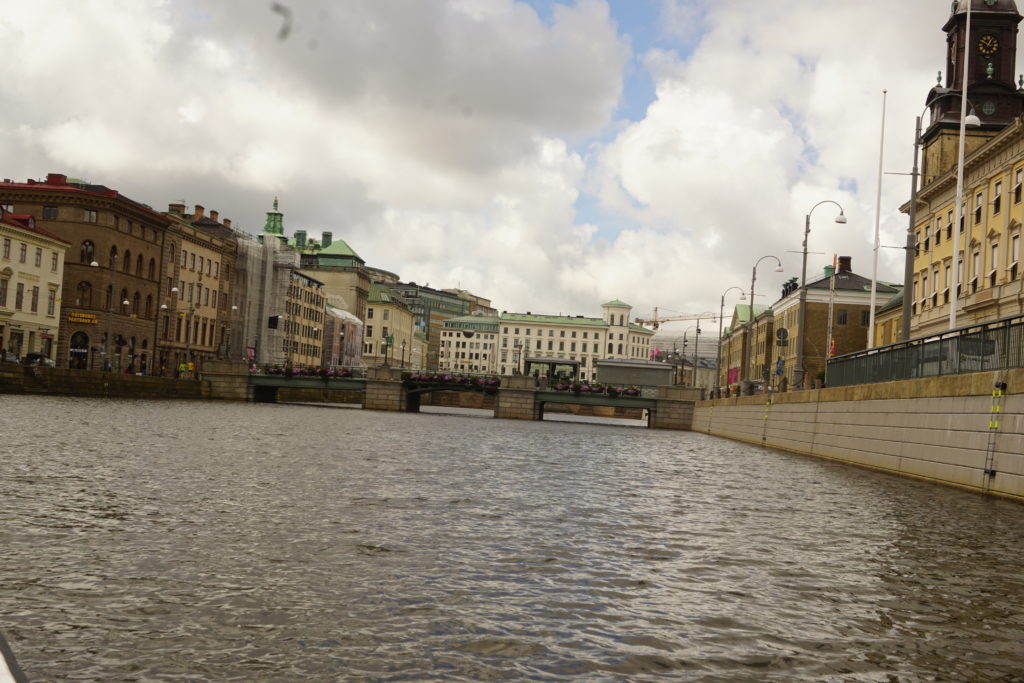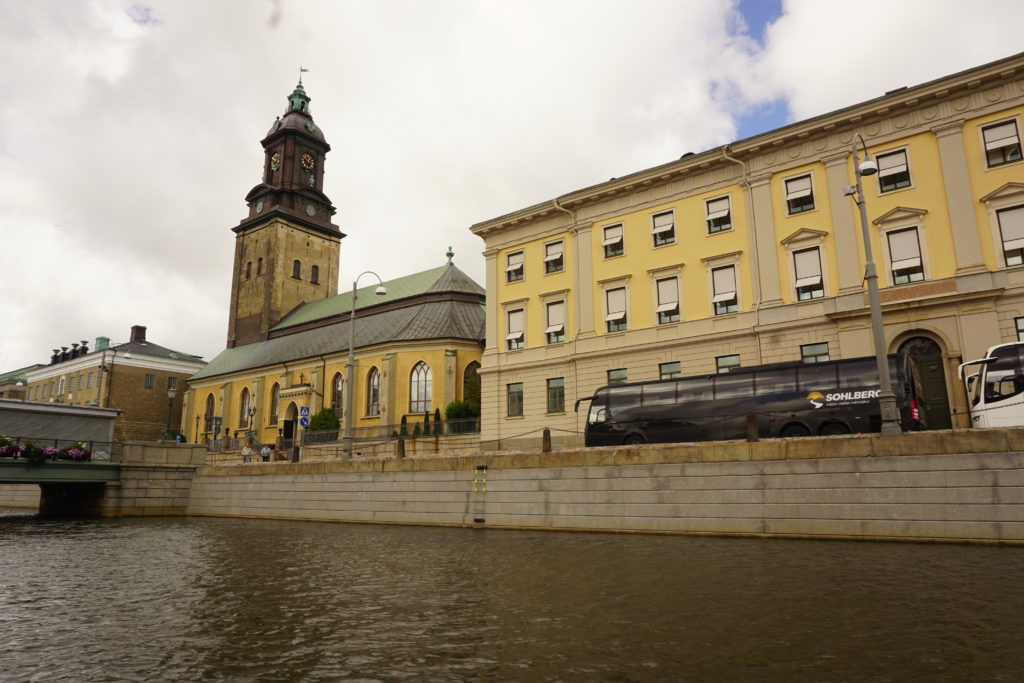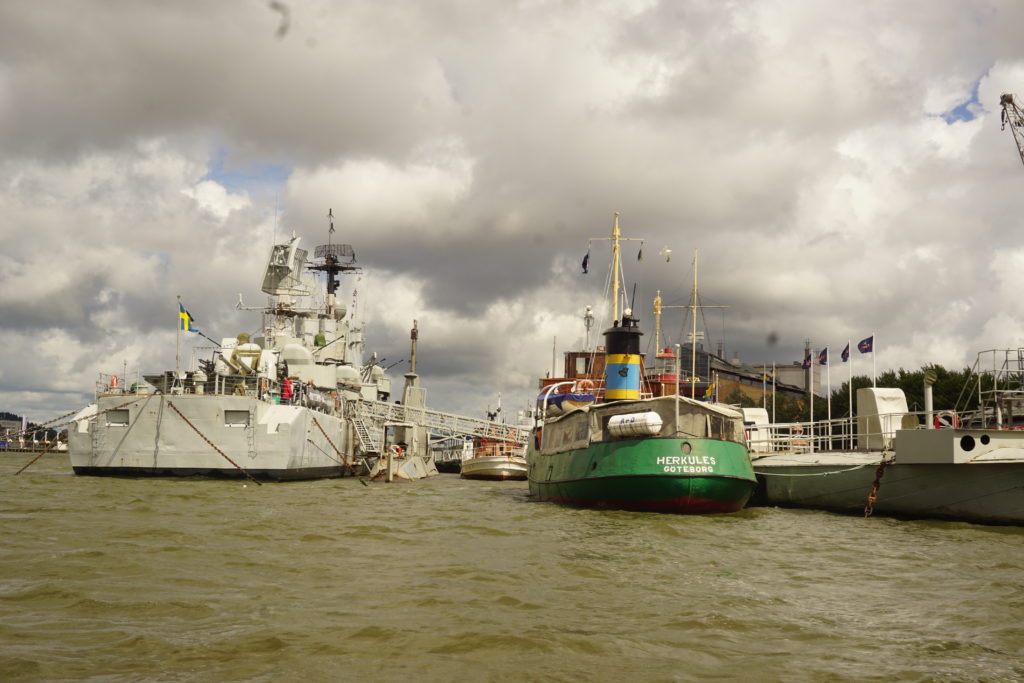 Next on my itinerary was the historic Haga, one of the oldest neighborhoods in Gothenburg. Haga Nygata Street is lined with striking 19th century wooden homes, which now house retail shops and restaurants. I enjoyed strolling along the lengthy road and perusing the local craft and clothing shops.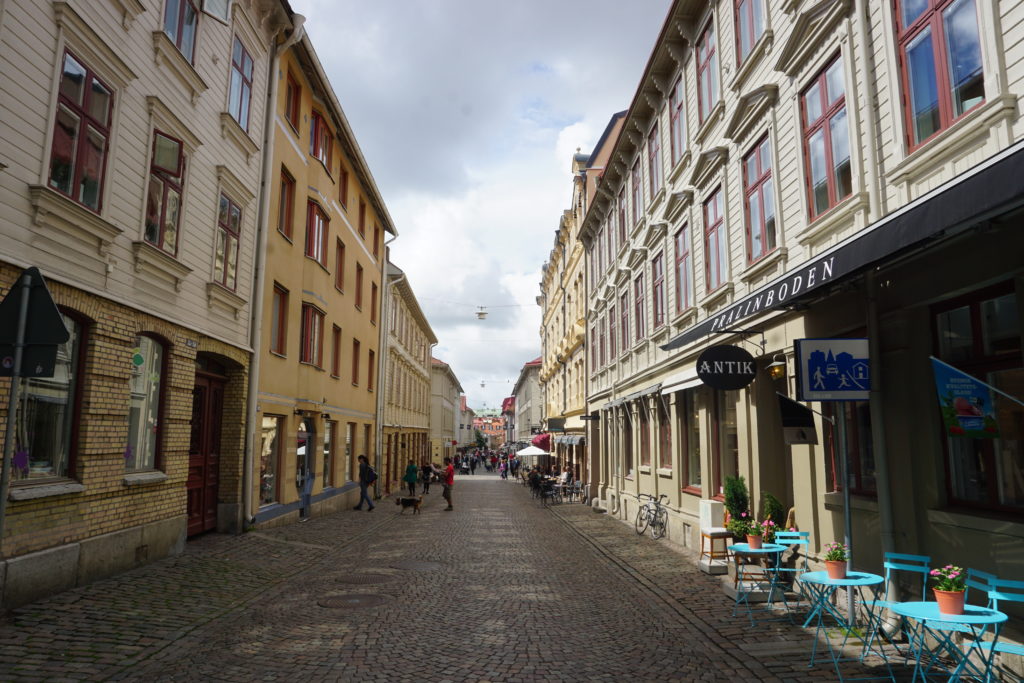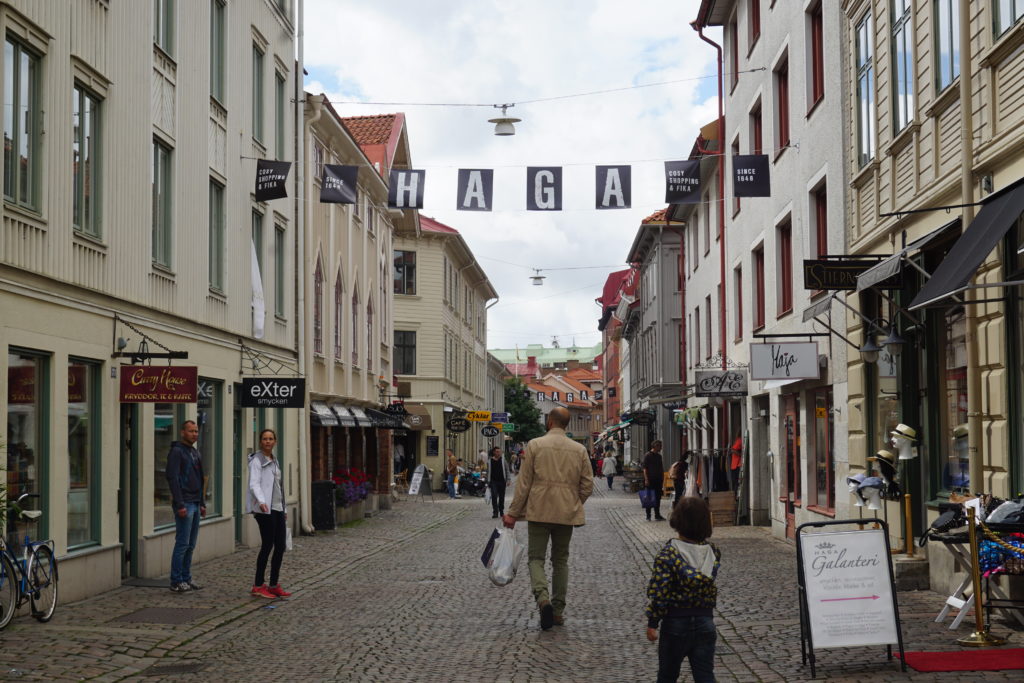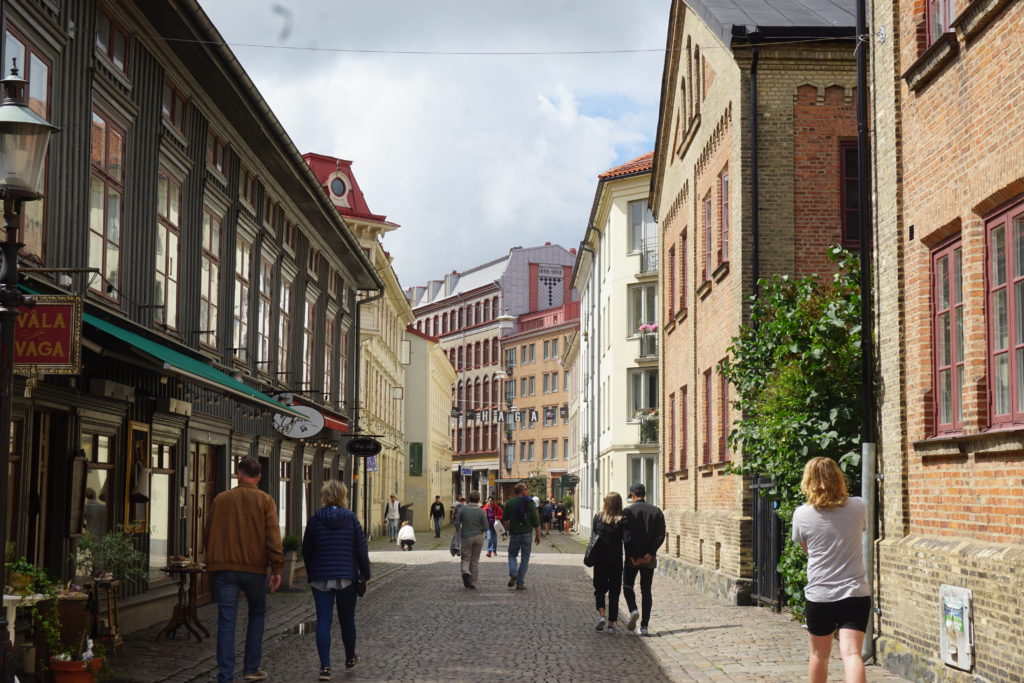 A quick tram ride brought me back to the city center. I stopped for a few minutes to walk along the canalside where some impressive-looking government offices were located.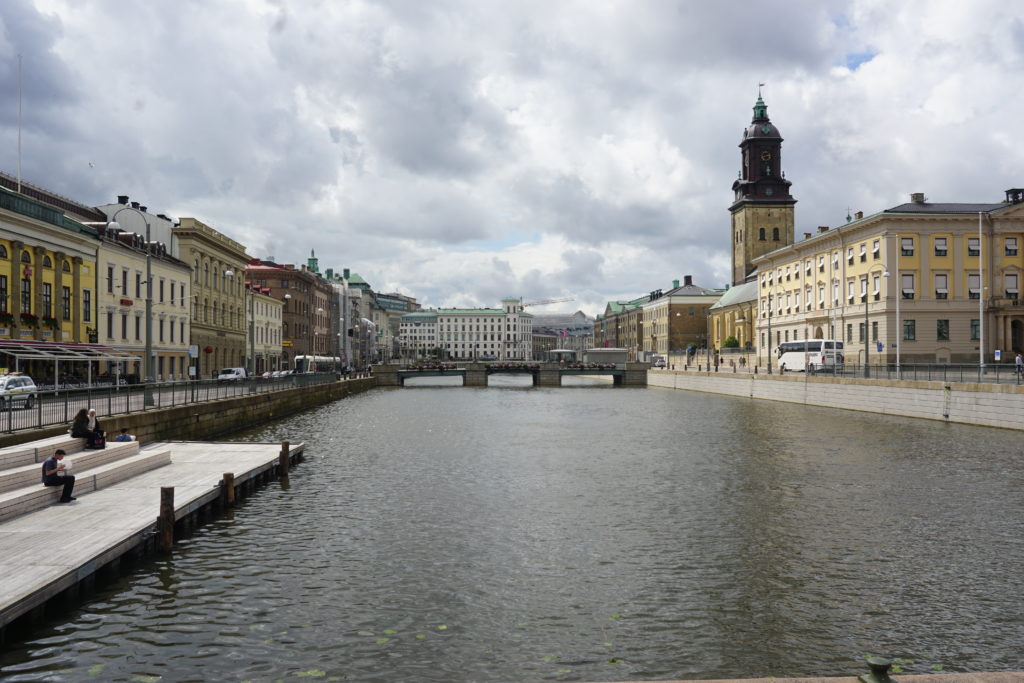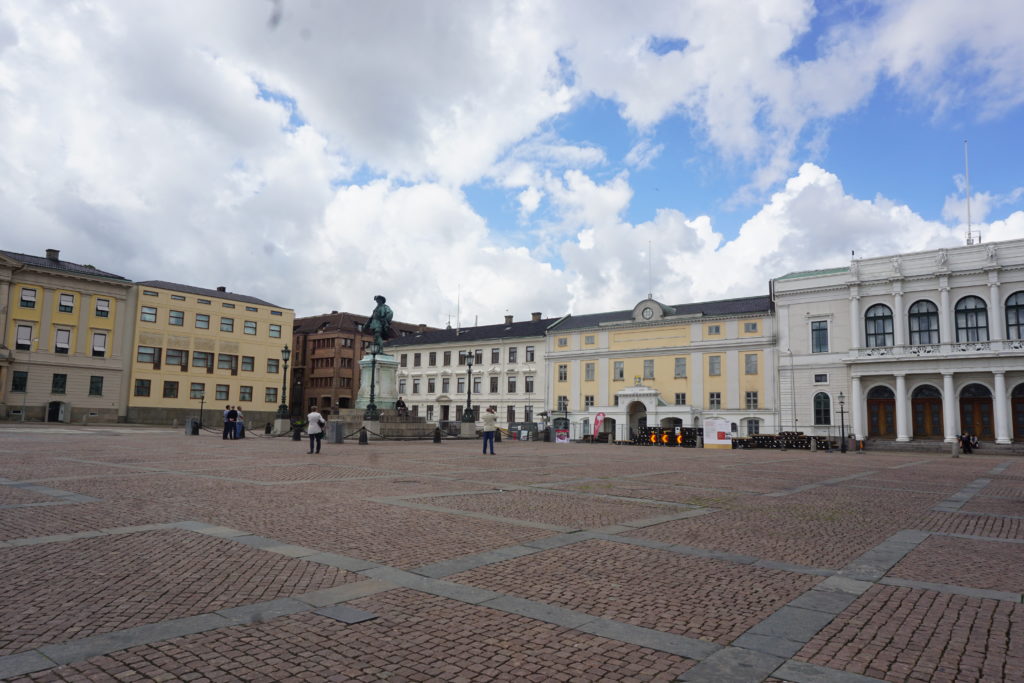 In an ideal location near the city center, the vegetarian restaurant Andrum(Address: Östra Hamngatan 19, 411 10) offers a lunchtime buffet with many vegan options. I filled my buffet tray with vegetable curry, brown rice, lentil soup, and a raspberry pie with vegan custard. My entire meal was absolutely delicious! I ighly recommend this restaurant for a tasty, inexpensive, and quick meal while in town.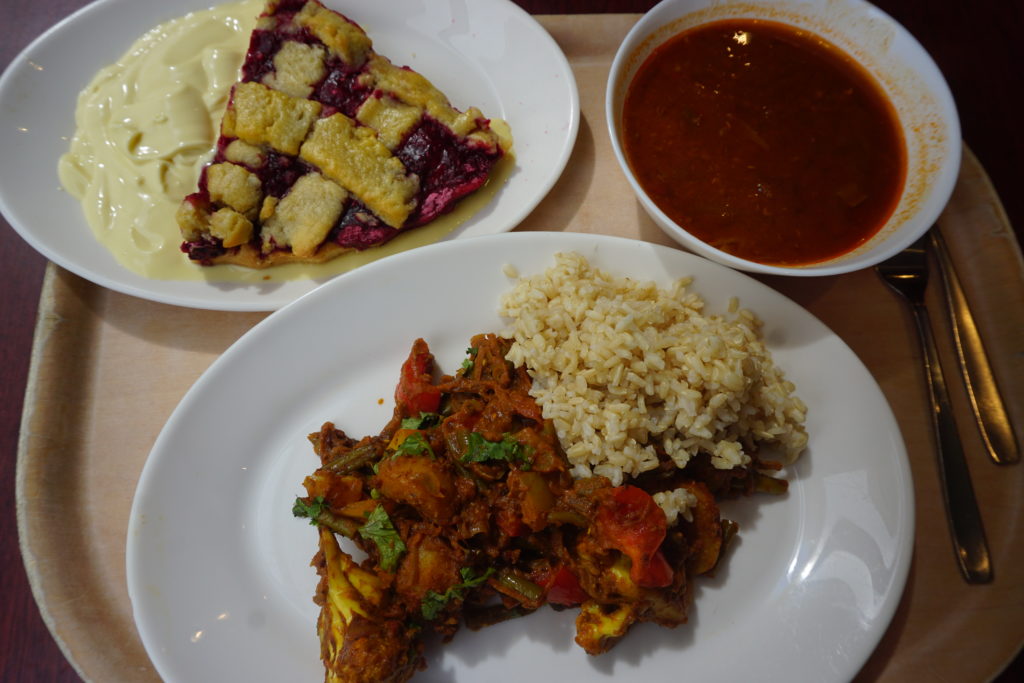 After spending a lovely day in Gothenburg, it was time to board the SJ train for my trip back to Stockholm. As it was summertime and the late setting sun was at work, I was able to enjoy some splendid vistas during our return journey.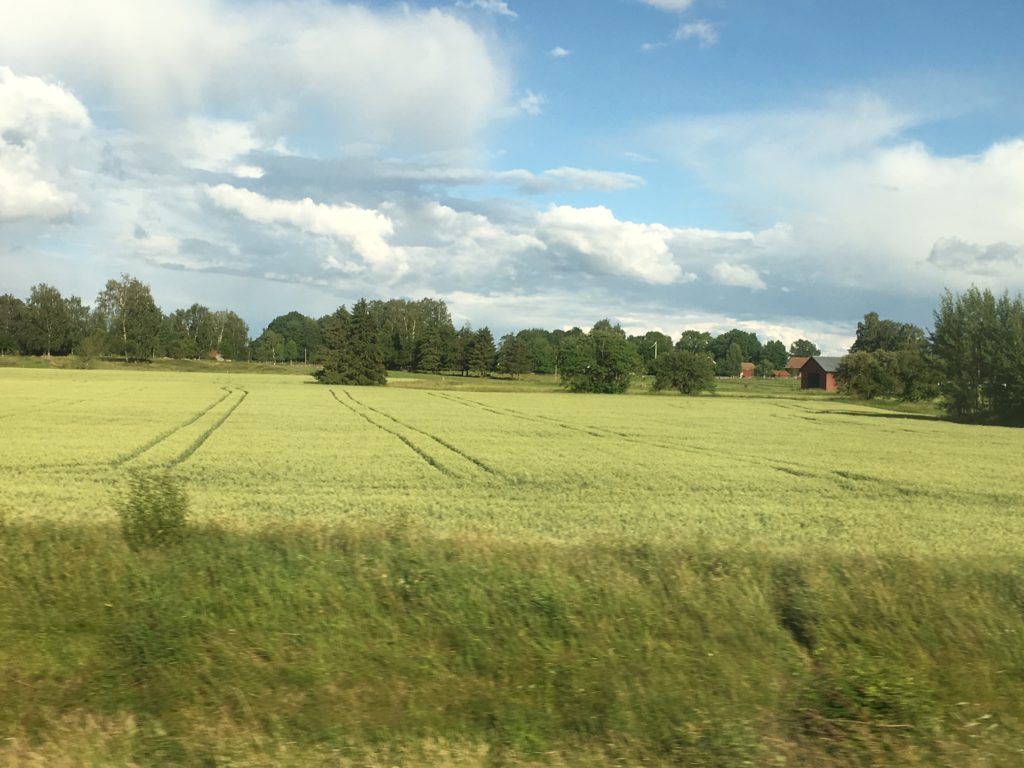 When I arrived in Stockholm, I decided to wander about Gamla Stan(Old Town) neighborhood where my hostel was located. This is one of the largest and best-preserved Medieval centers in all of Europe. Gift shops, boutiques, and restaurants abound in this neighborhood.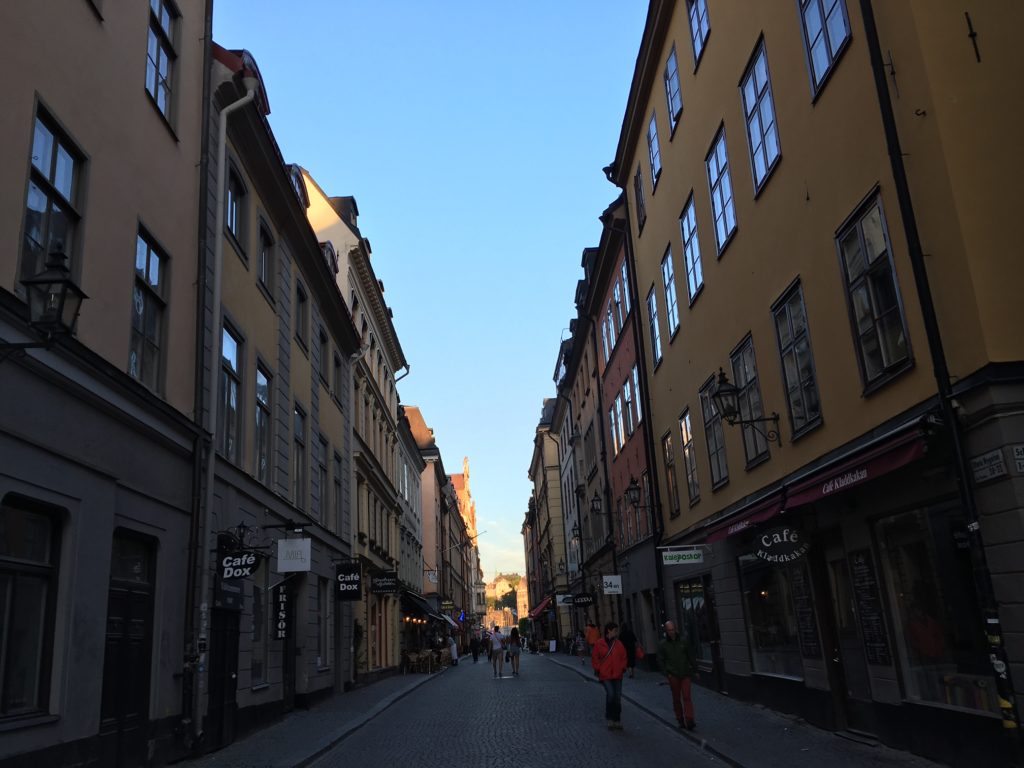 The magnificent Stockholm harbor runs along Old Town. Evening provides an extra special ambiance to the area, as the city lights shimmer upon the waterfront.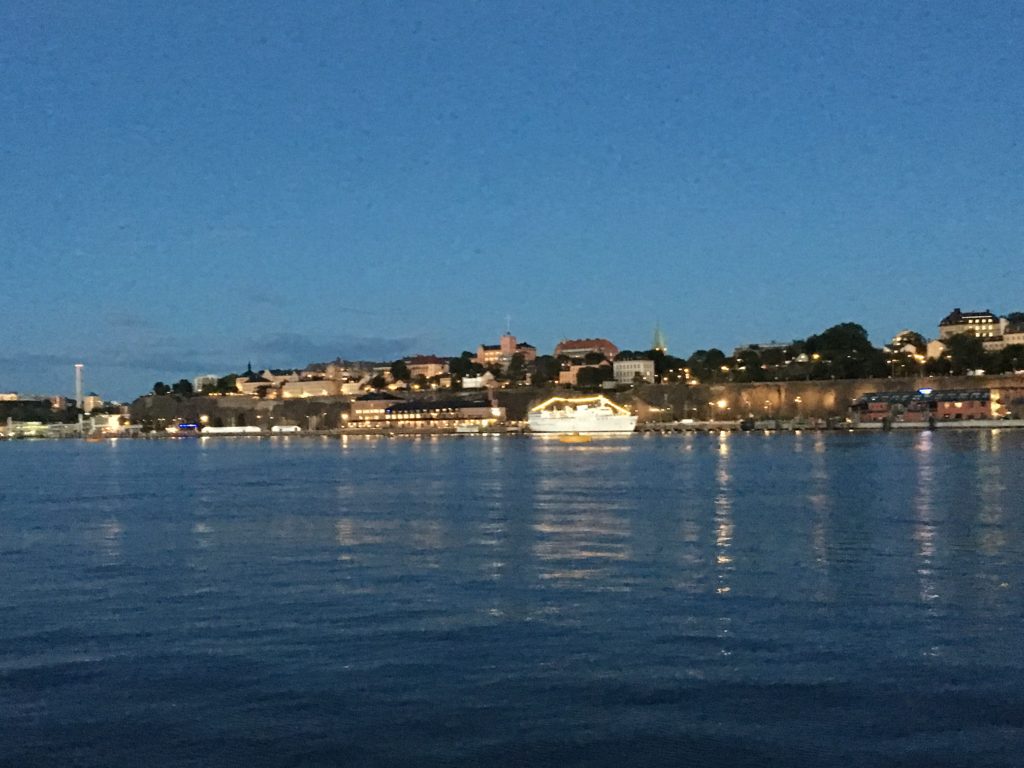 As I meandered about Gamla Stan cobblestone streets and winding alleys; colorful buildings in red, pink, orange, and yellow hues crossed my path. Merchants, restaurants, schools, churches, and residences call this charming Medieval neighborhood "home".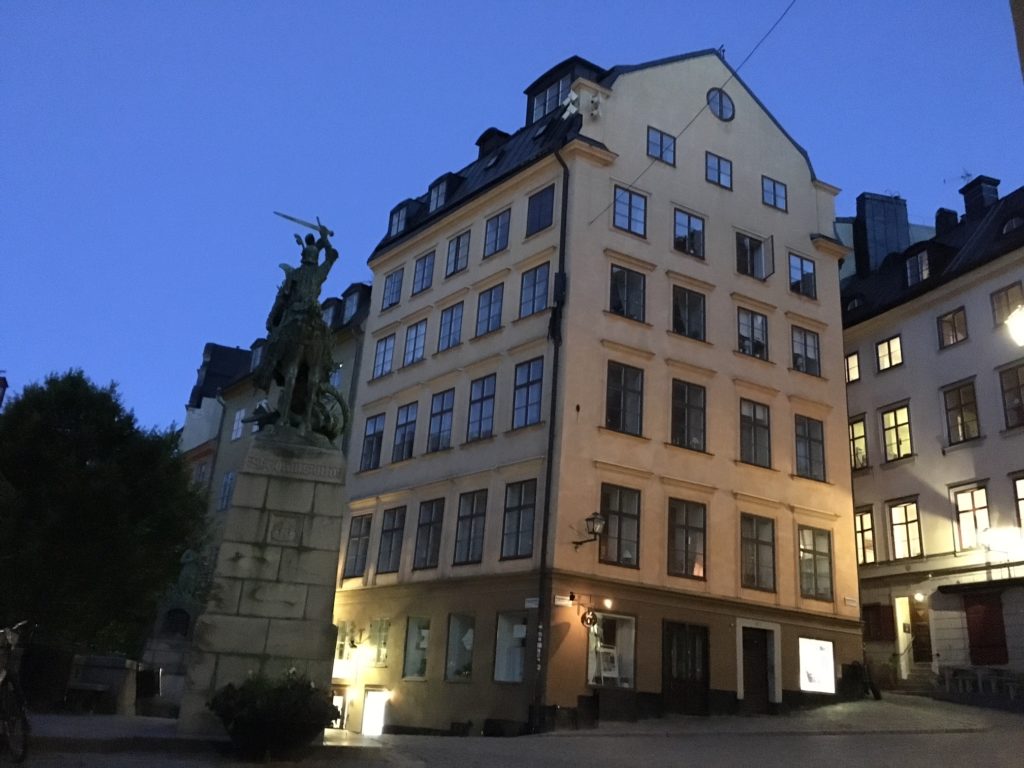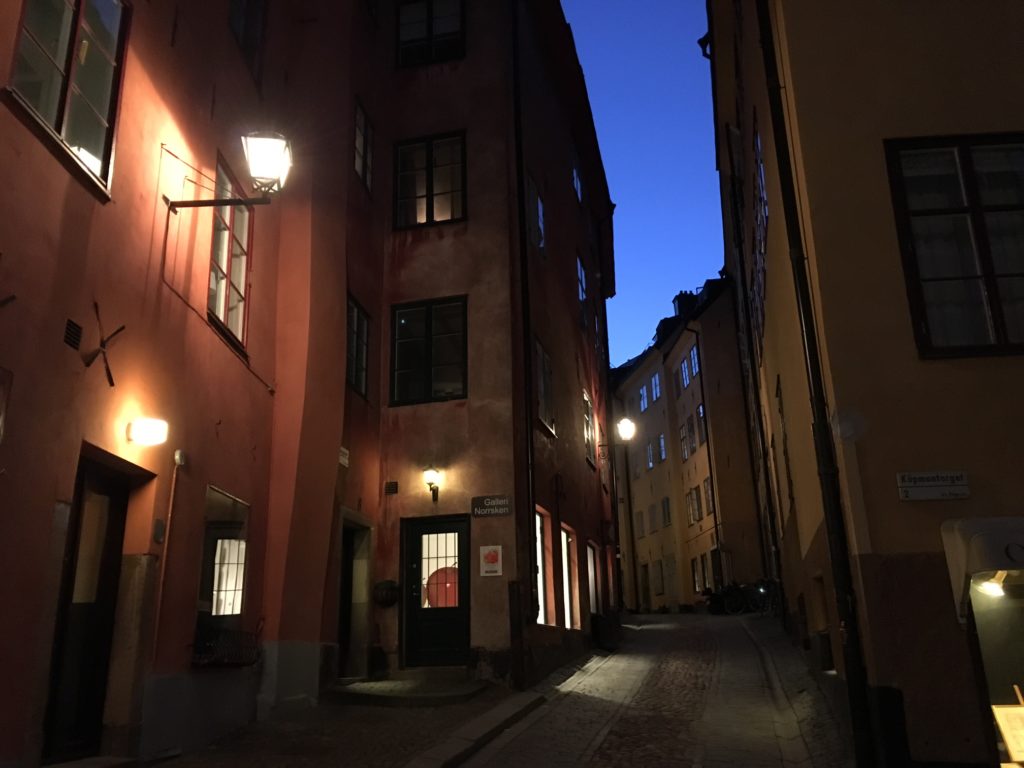 An old tunnel provides a passageway to neighboring streets.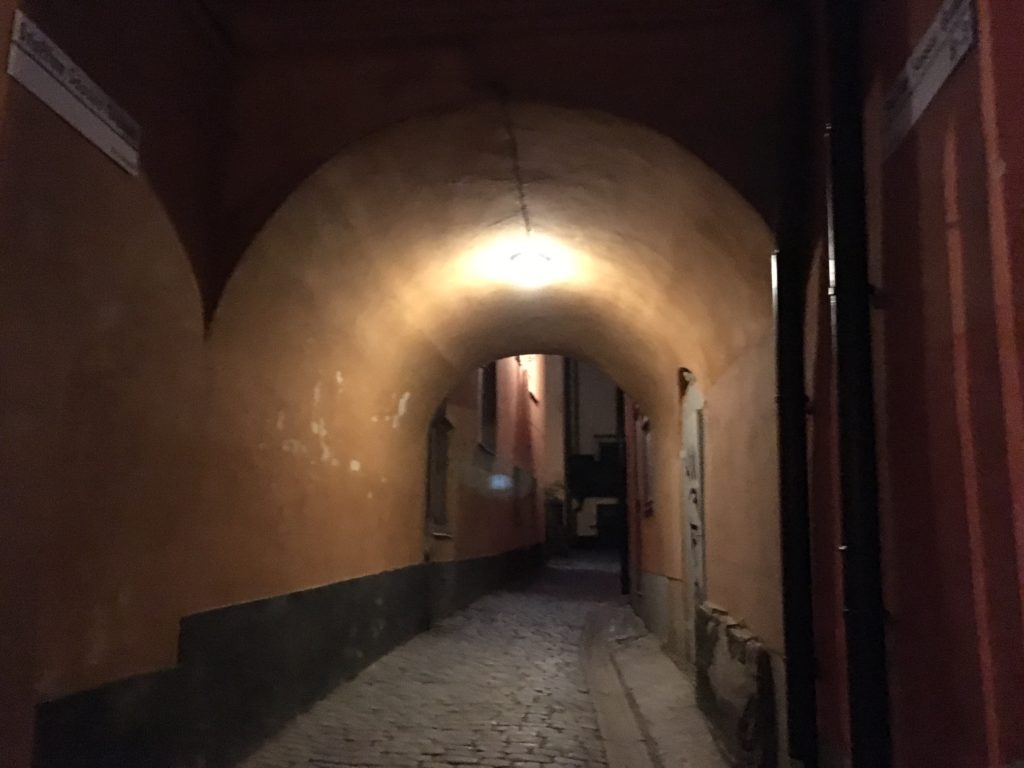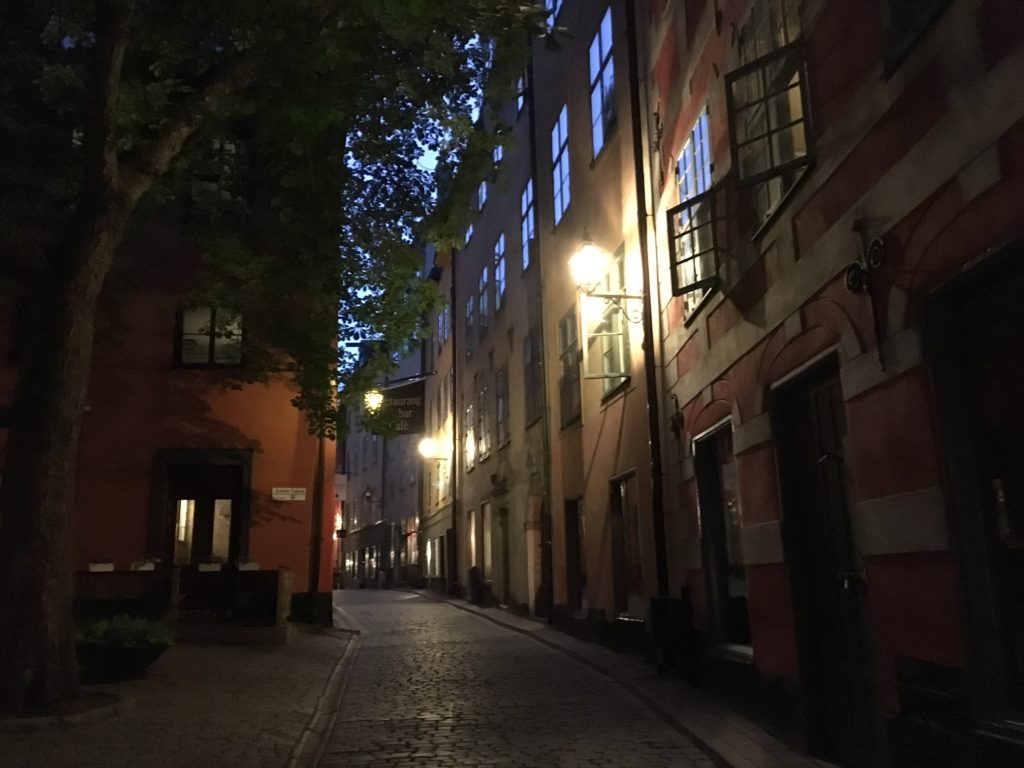 After my exciting exploration of Old Town, it was time for dinner. I headed to nearby Hermitage Restaurant (Hermitage Restaurant). This intimate restaurant offers a vegan-friendly dinner buffet. I opted for the baked potatoes, brown rice, veggie soup, lentils, grains in a tomato sauce, and veggie curry. My dinner selections were really delicious.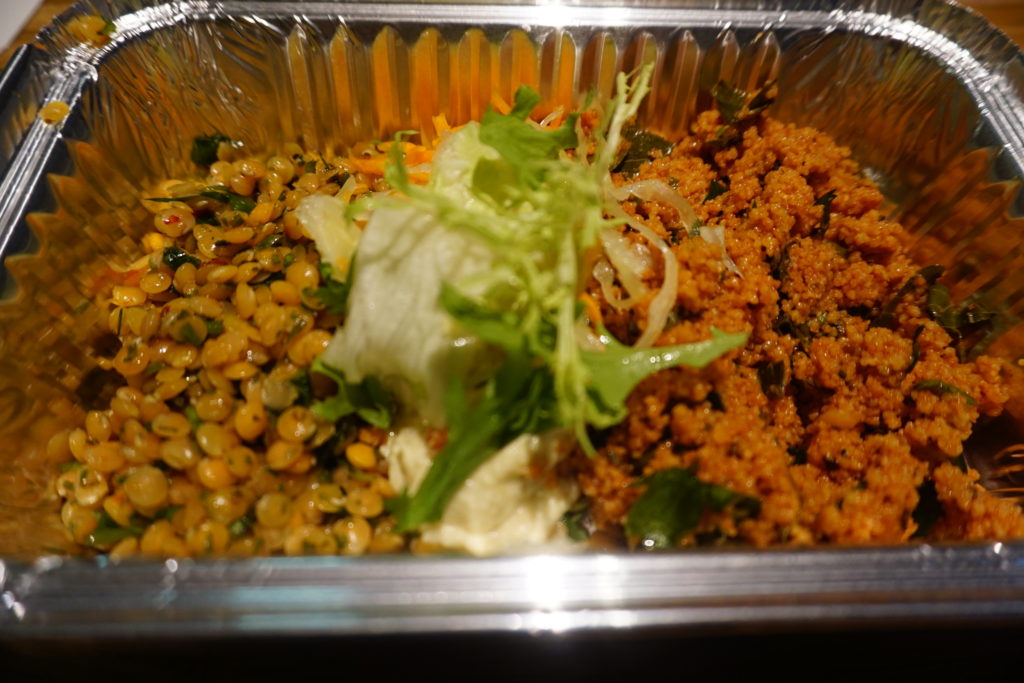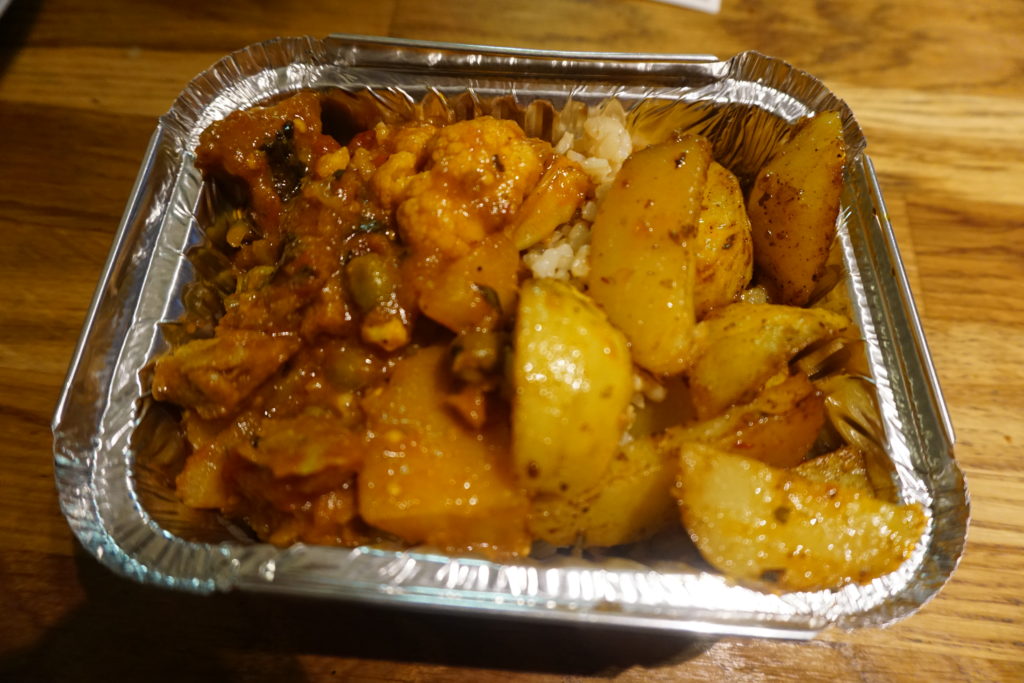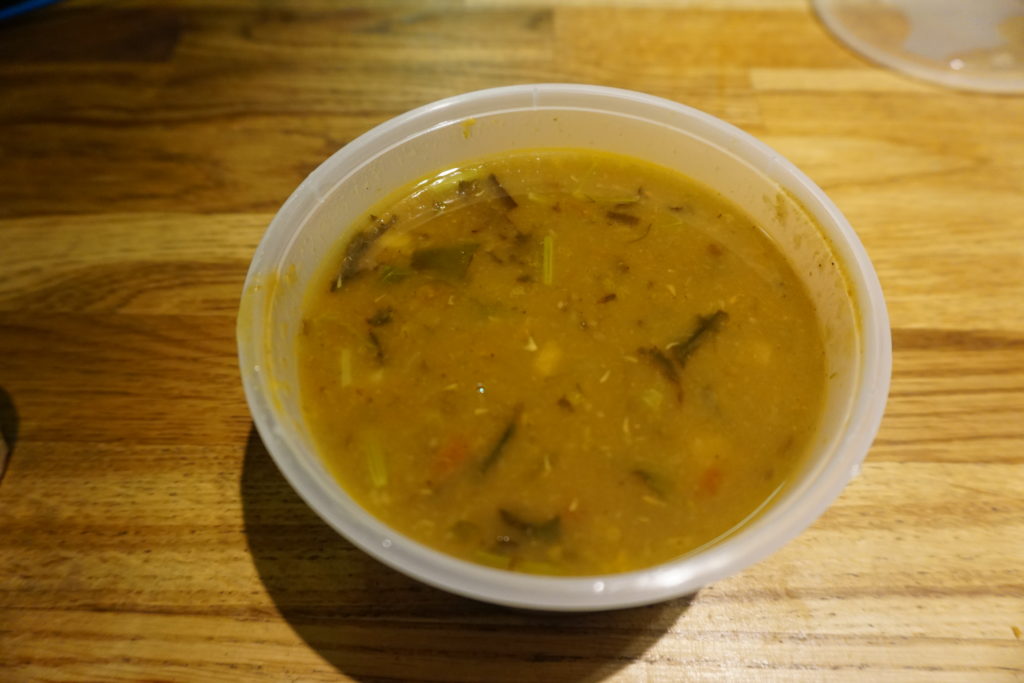 I really enjoyed my day cruising Gothenburg's canals and my evening exploring Stockholm's Old Town. Both cities offered wonderful choices for vegan dining, as well. The next day would bring some exciting sightseeing in the old Viking town of Uppsala and a thrilling visit to the Stockholm museum honoring the country's most prized music superstars: ABBA.