During the first weekend of December, I traveled to Berlin, Germany to experience their traditional Christmas Markets. Fortunately, my schedule also allowed me time to visit several significant World War 2 and Cold War sites.
I was looking forward to my breakfast that morning. The street(Schivelbeiner) where the restaurant was located should be referred to "vegan row", as several vegan establishments resided there, adjacent to each other.
First was Avesu, the vegan shoe shop. Peering through the window(closed on Sundays), I appreciated the stylish shoes and boots available there.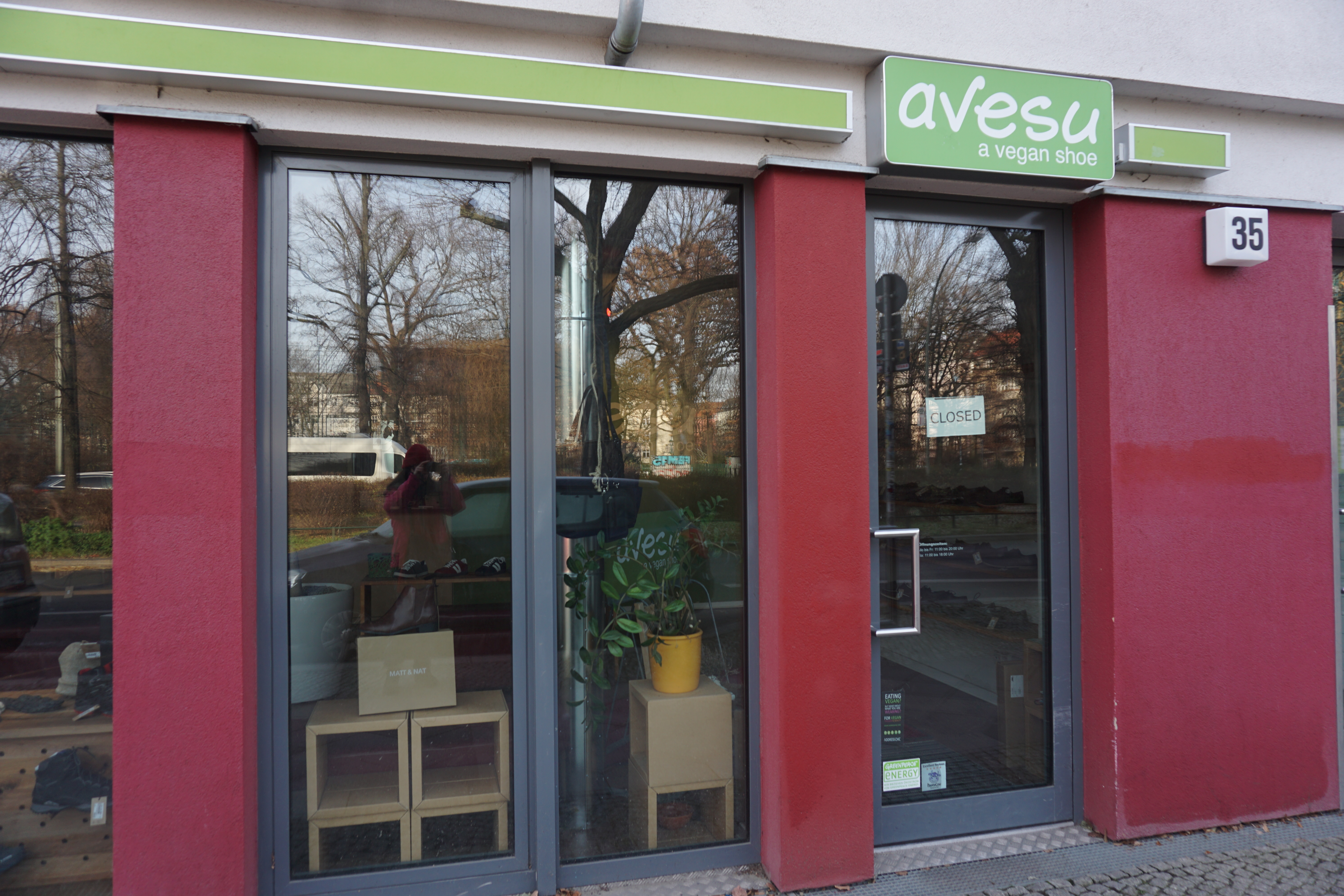 Next was "Dear Goods", an eco-friendly clothing shop offering trendy and classic attire.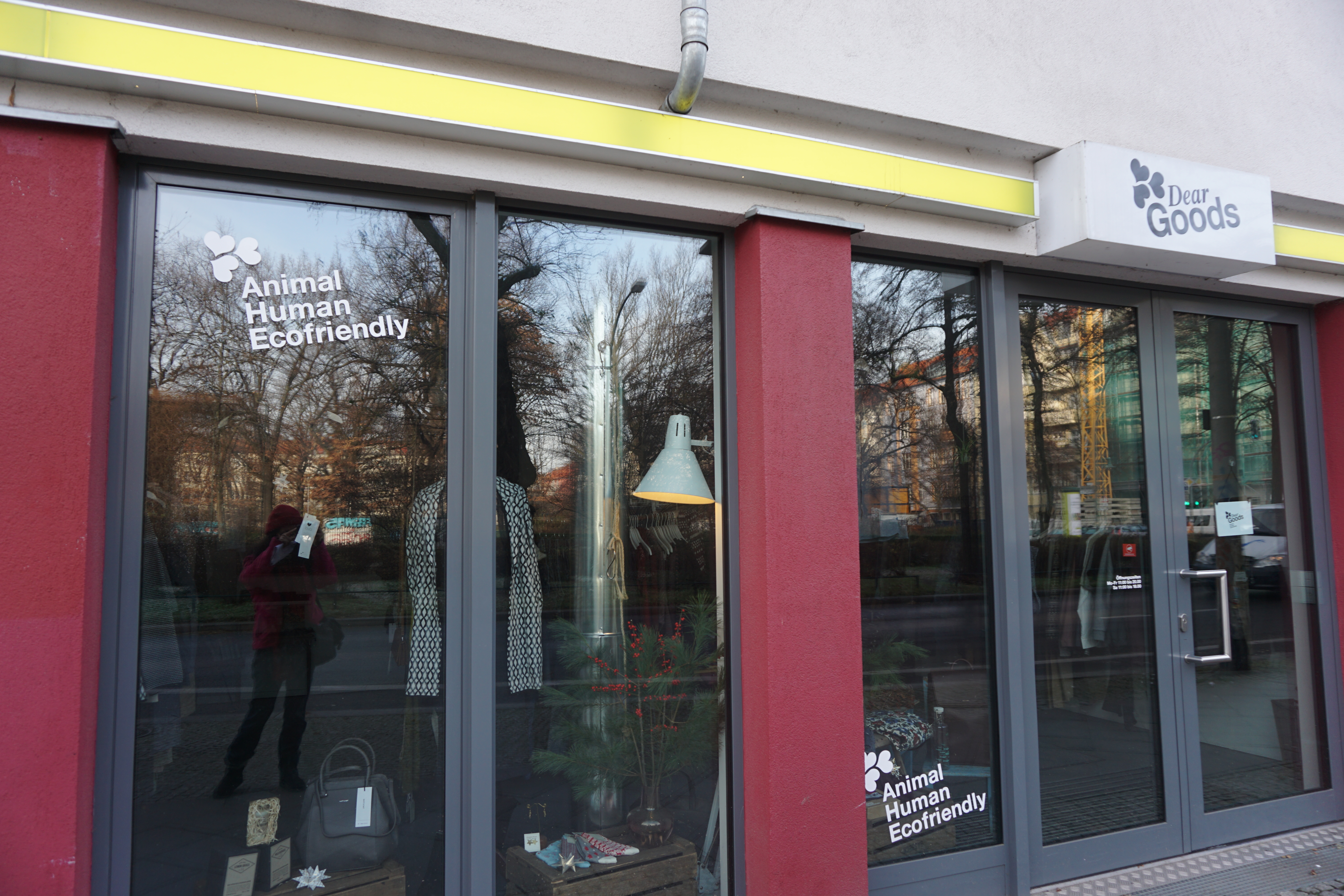 Then I arrived at the building which housed Goodies Cafe and Veganz supermarket.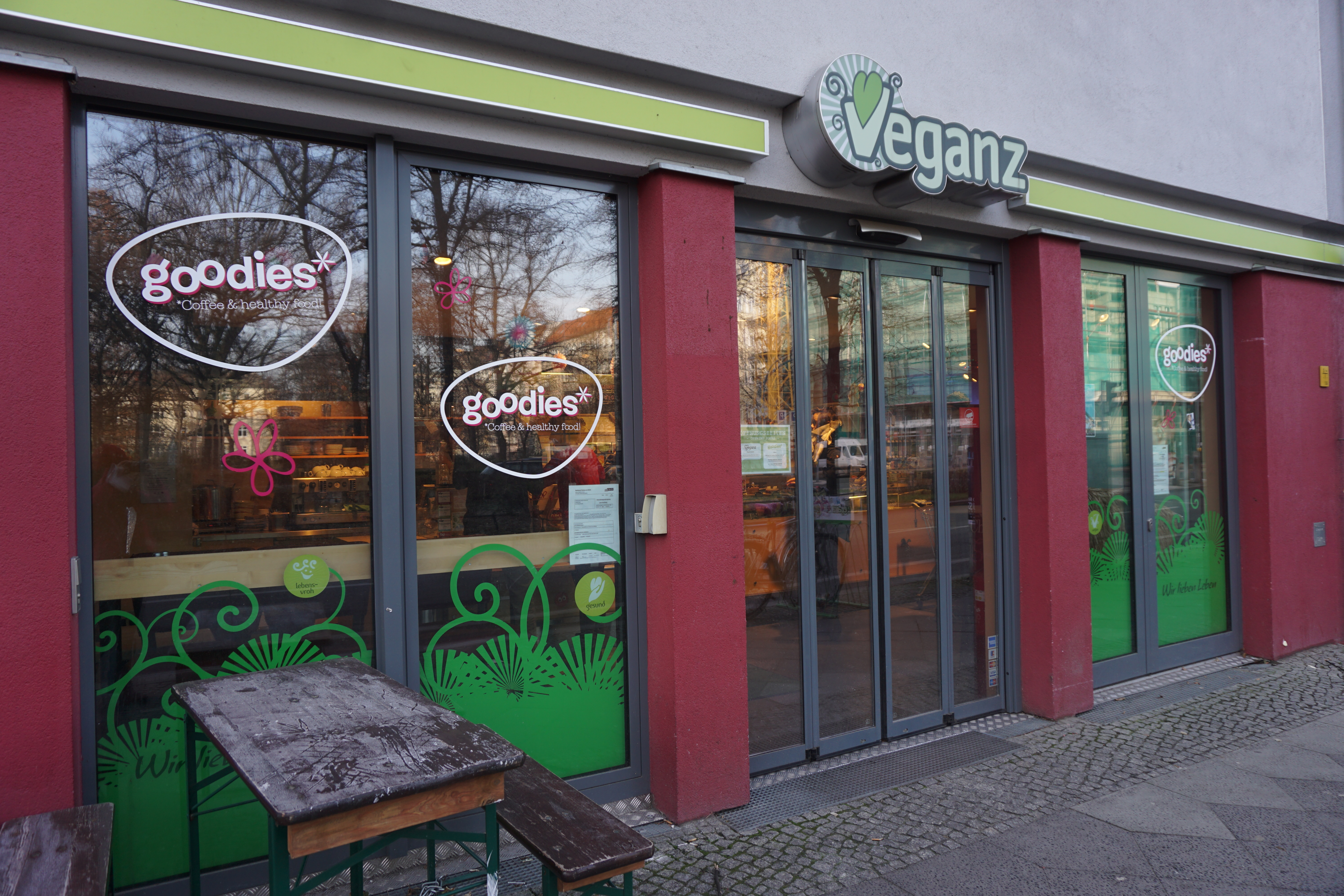 Goodies (Goodies Cafe) is an all-vegan cafe within the Veganz market space. They serve up cinnamon buns, breads, tarts, croissants, muffins, and beverages such as hot chocolate and tea. For my breakfast, I ordered a chocolate croissant topped with sliced almonds and a glass of hot orange juice with water and ginger. The flaky pastry with its smooth chocolate filling was wonderful. My warm beverage was the perfect choice for a cold winter morning.

After my meal, I headed across the floor into the Veganz (Veganz )market space. This all vegan supermarket is one of the first of its kind in the world. Fresh produce, vegan 'meats', vegan 'cheeses', frozen food brands like Gardein, and Veganz own brand of food and desserts are sold in this amazing market.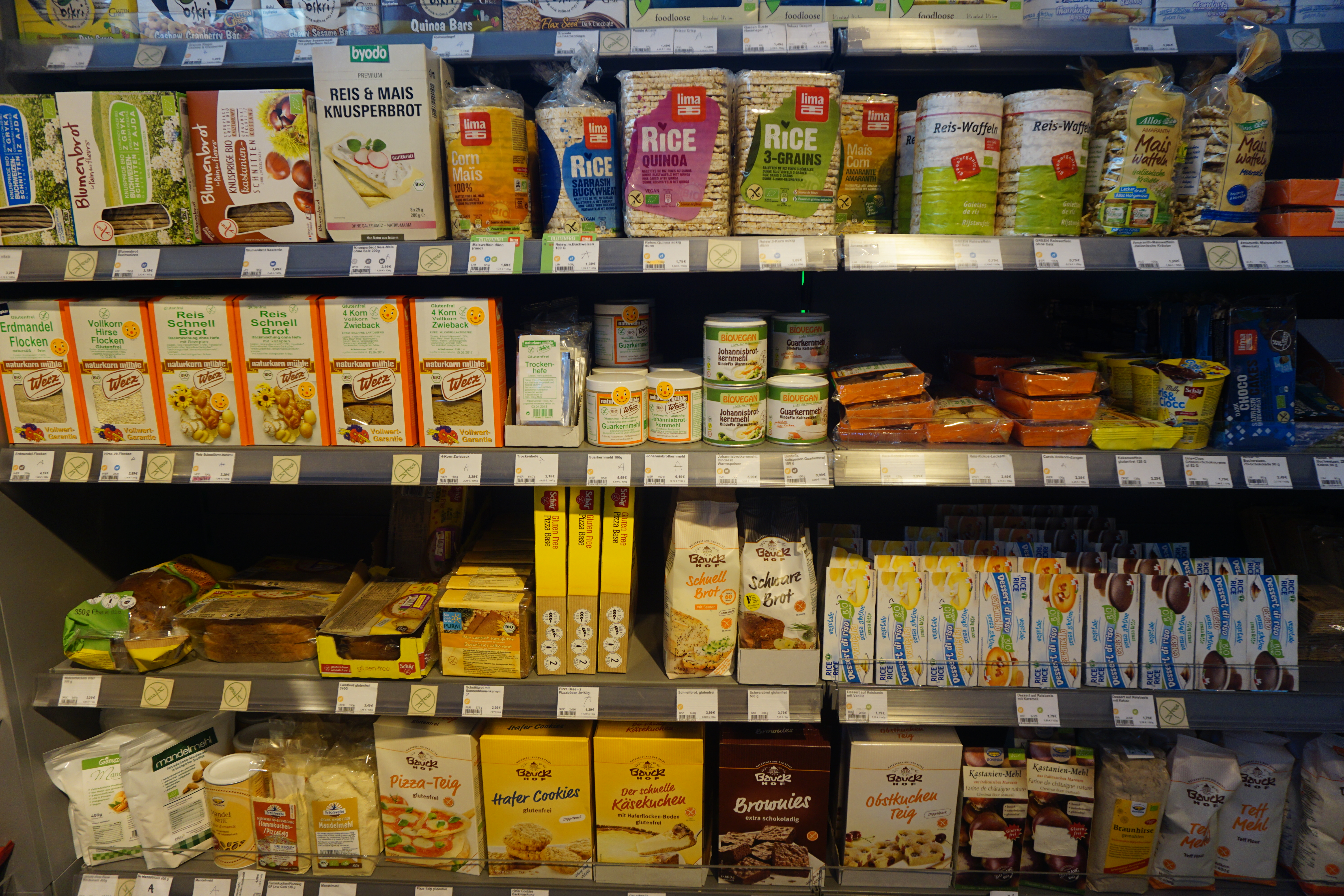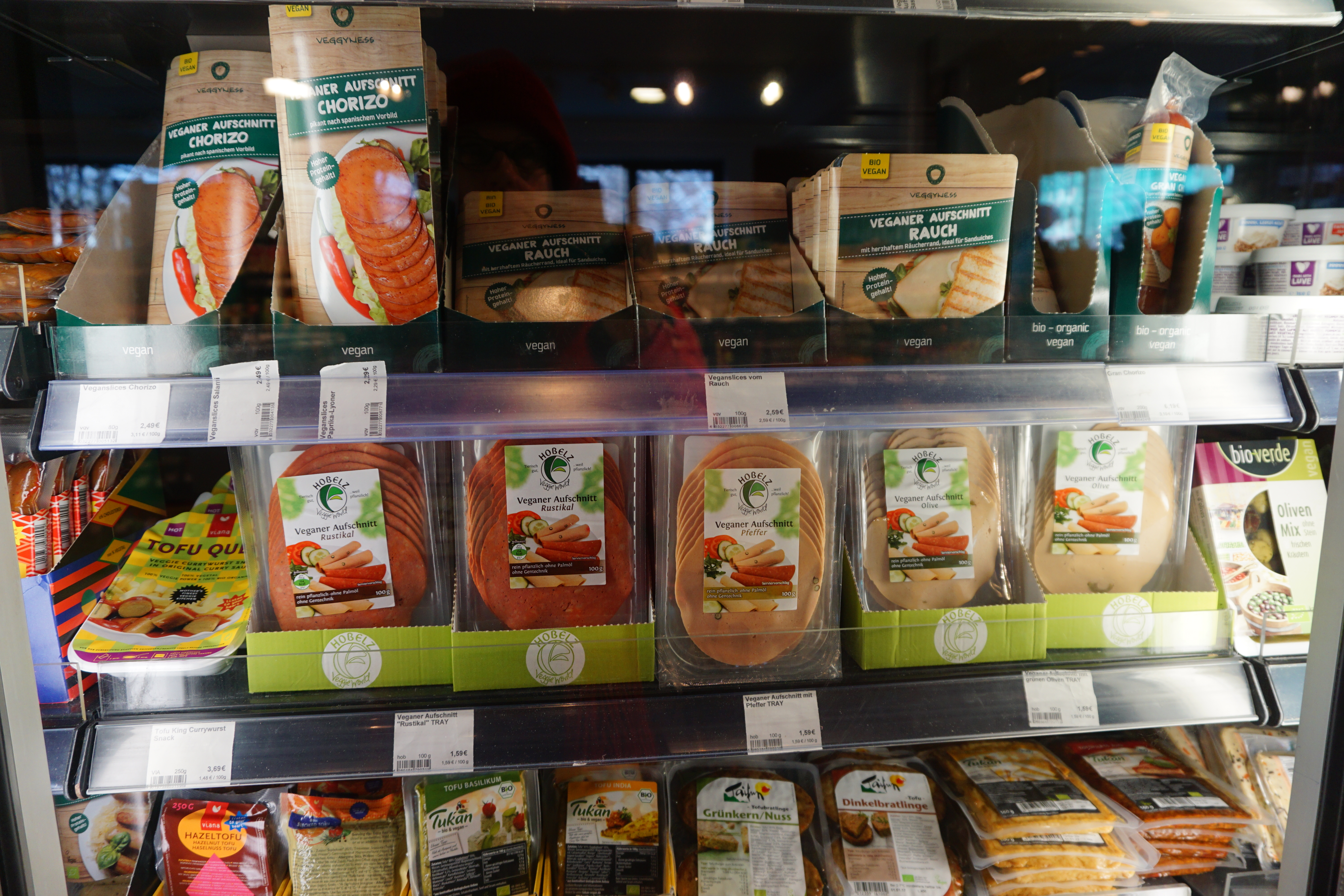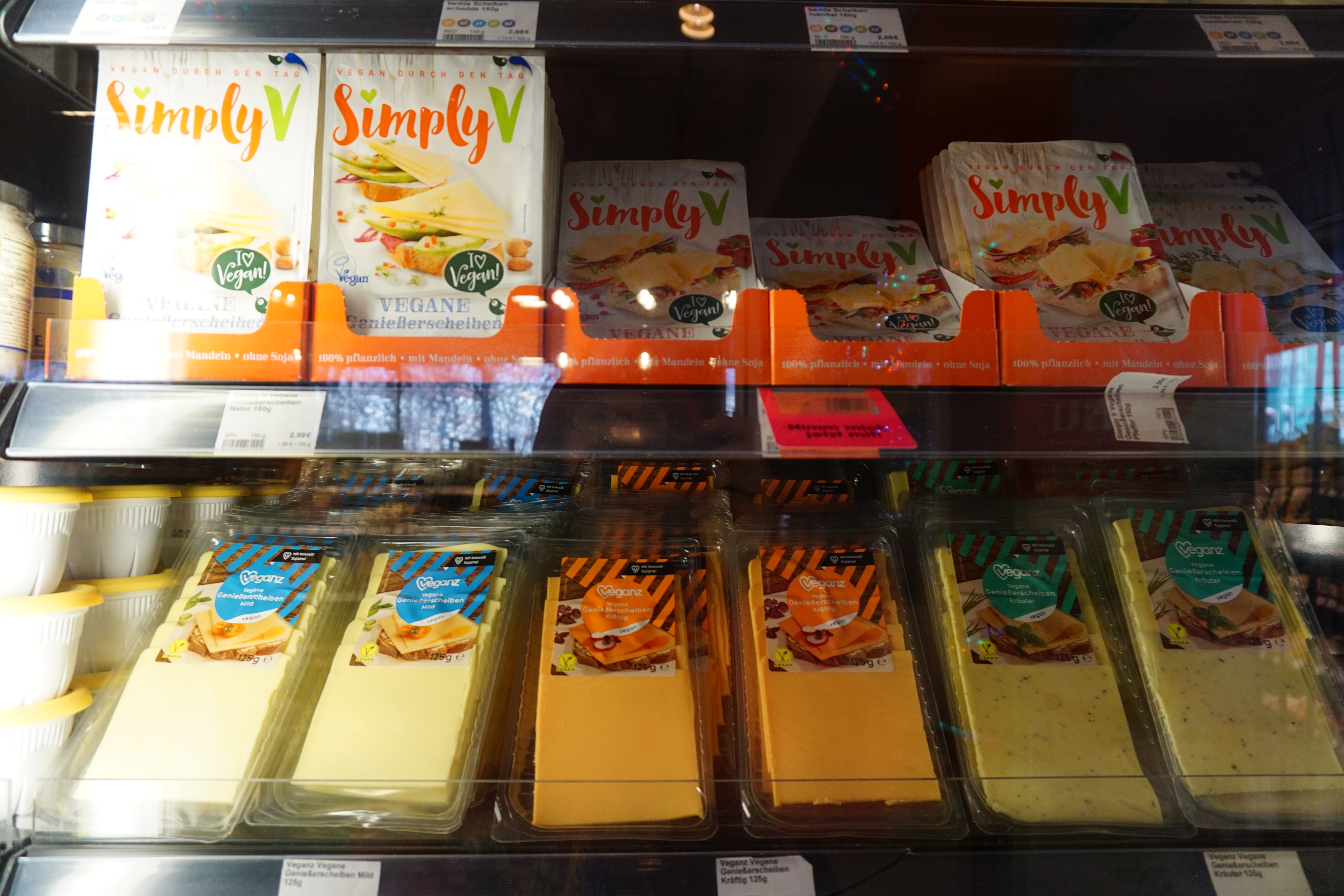 Skincare and home care products like detergent are available here, as well.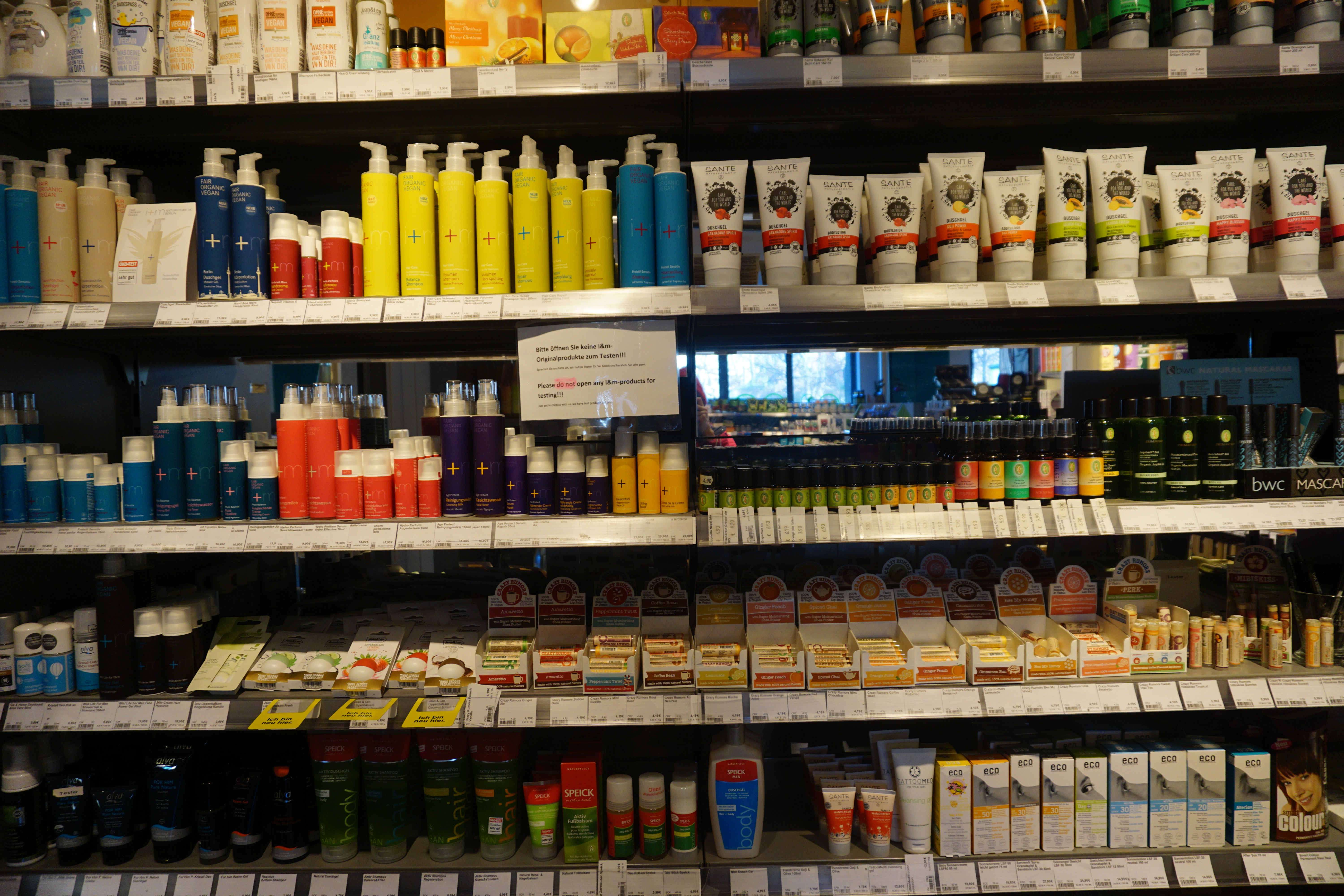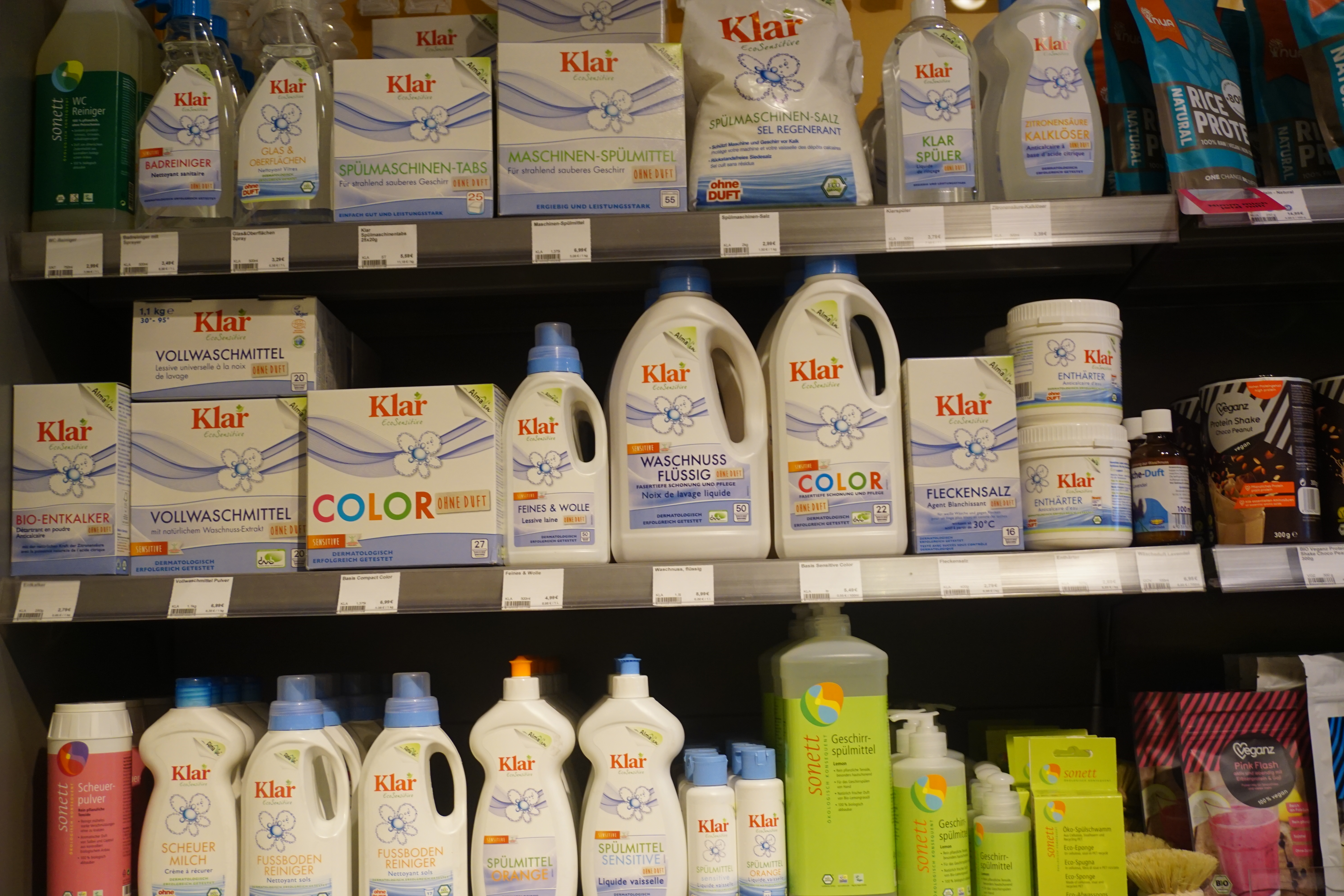 Several Christmas treats caught my eye. Chocolate Santa bars, marzipan stars, winter pudding mix, Pfeffernüsse (German spice cookies), German speculoos cookies, and Christmas tea, made up my purchase that day. The cookies were the Veganz own brand.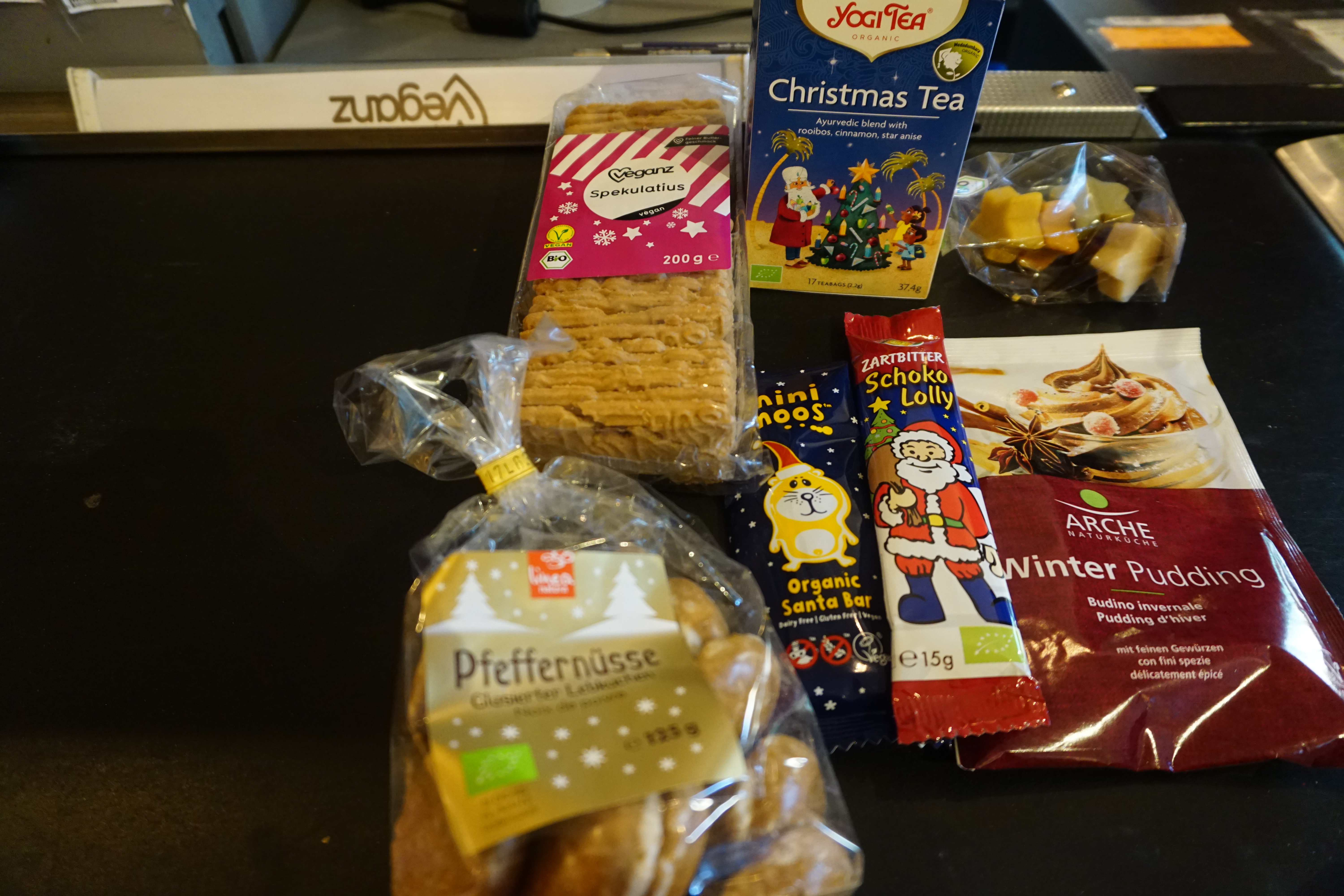 With my shopping completed, it was time to do some Berlin sightseeing. First on my agenda was the Brandenburg Gate. The gate was commissioned during the 18th century by the king of Prussia as a symbol of peace. After the Cold War re-unification period, it symbolized peace. It has always signified German peace and unity. Many important events and speeches take place at this landmark.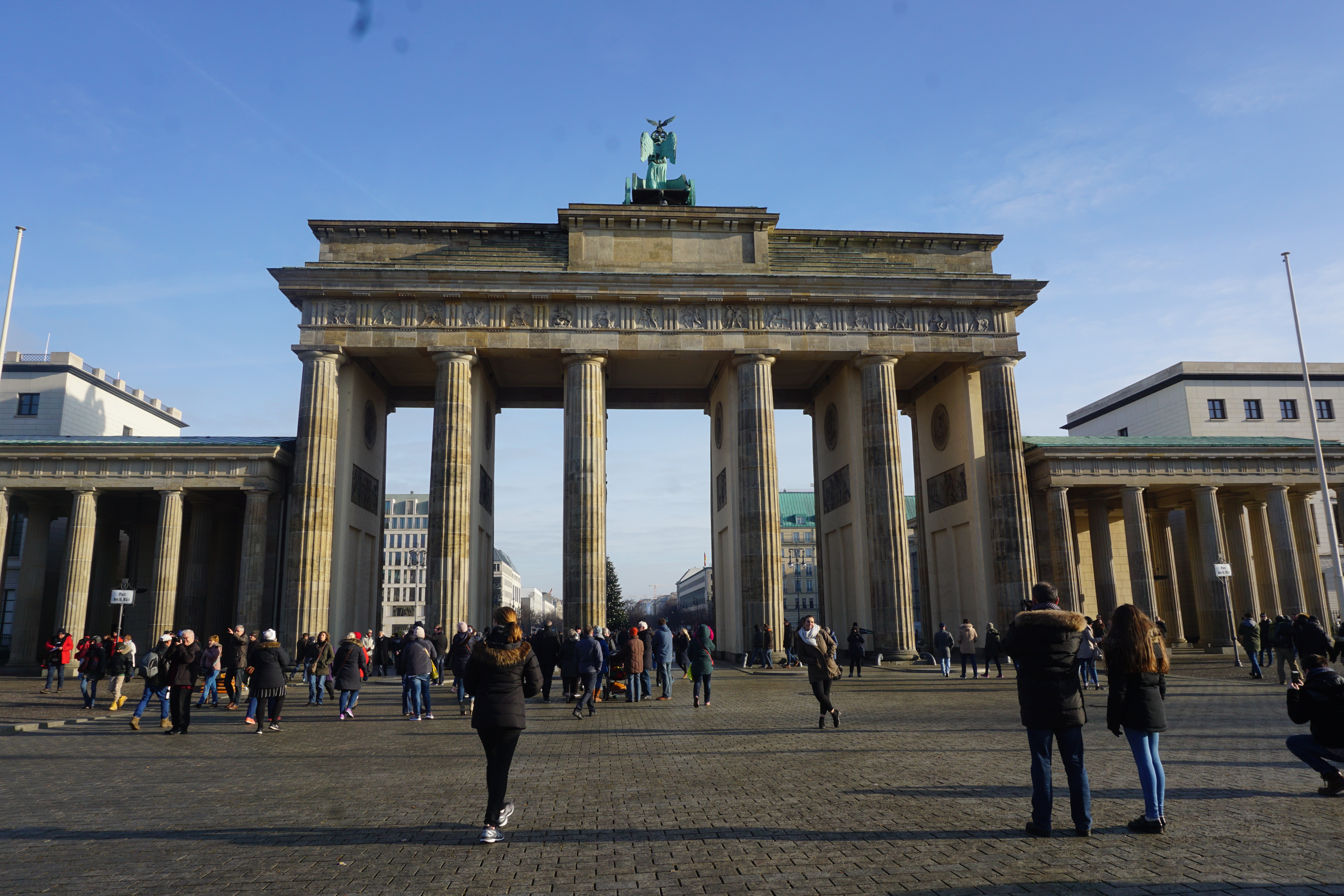 Not too far from the gate lies the Holocaust Memorial. Its 2,700 gray concrete slabs honor the Jewish victims of the Holocaust that took place in Europe during World War 2.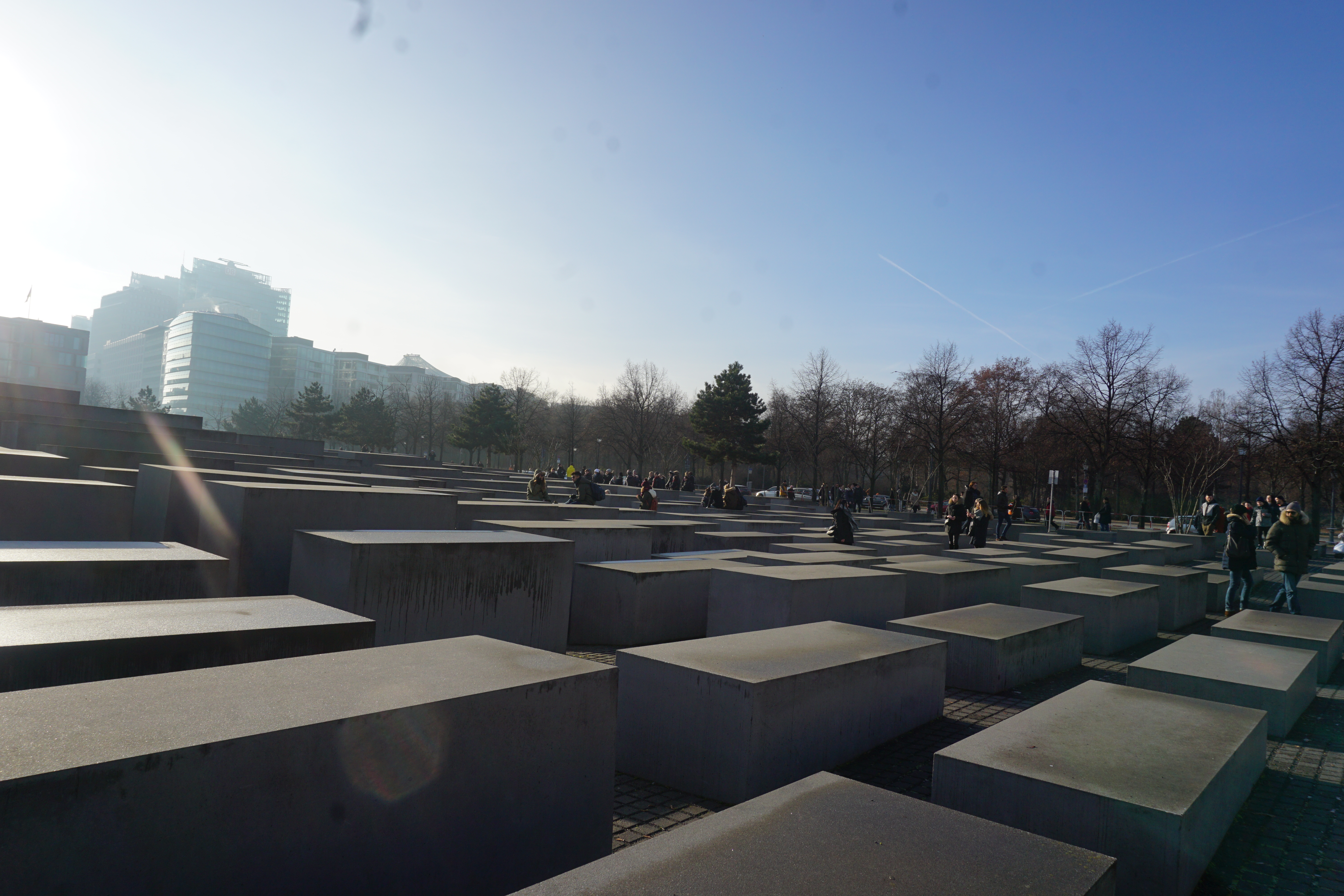 As I walked around the nearby block, a funky multi-colored auto graced my view.

Further up the road, I arrived at the location of Hitler's Bunker. Though the area was leveled decades ago and is now a parking lot, a sign marks the spot with a timeline describing the World War 2 events and meetings that took pace there.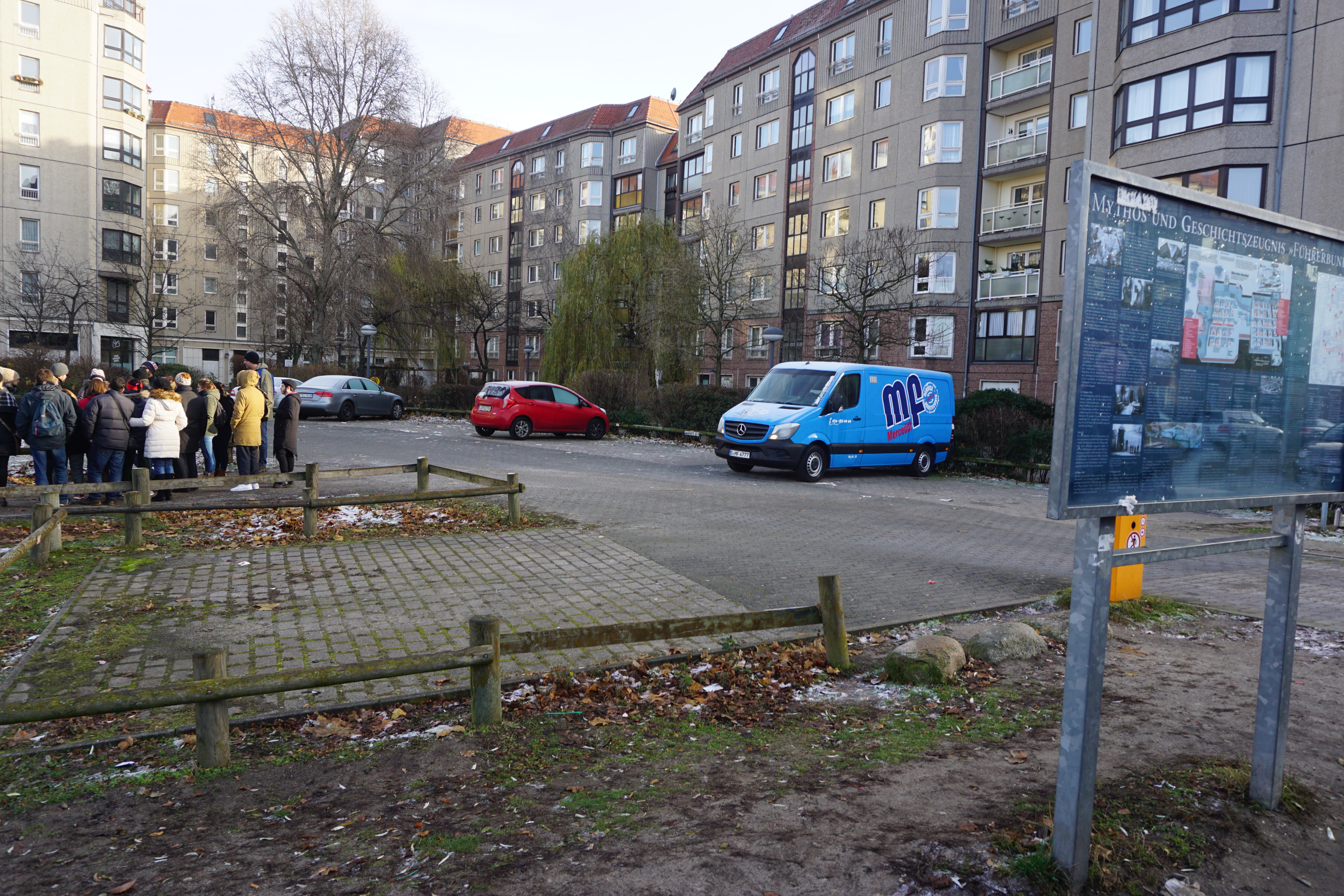 My final destination in this area of town was the Reichstag. The grand building was completed in 1894 and housed the parliament of the German Empire.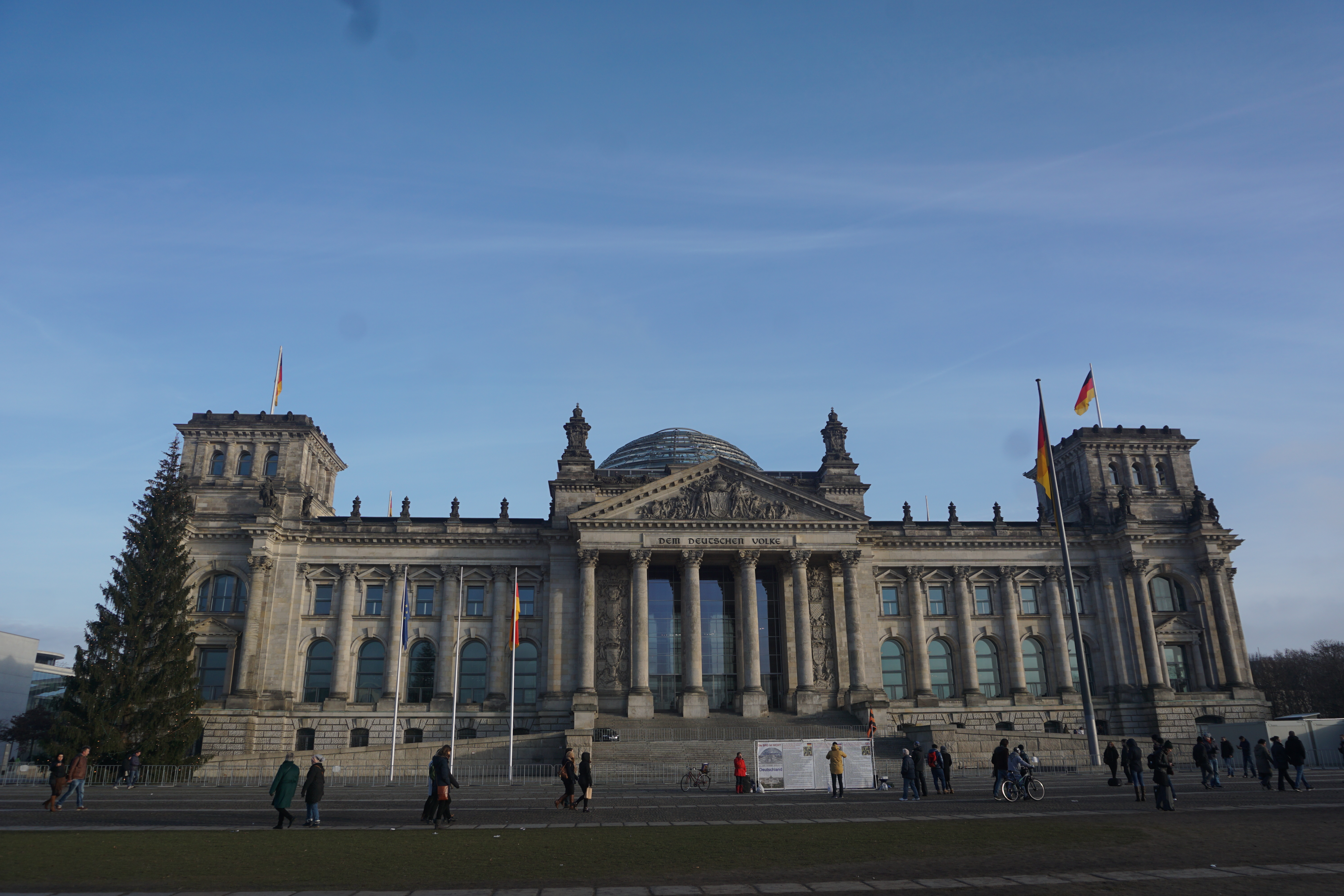 A quick train ride away and I then arrived at the location of Checkpoint Charlie. This border crossing separated East and West Berlin during the Cold War.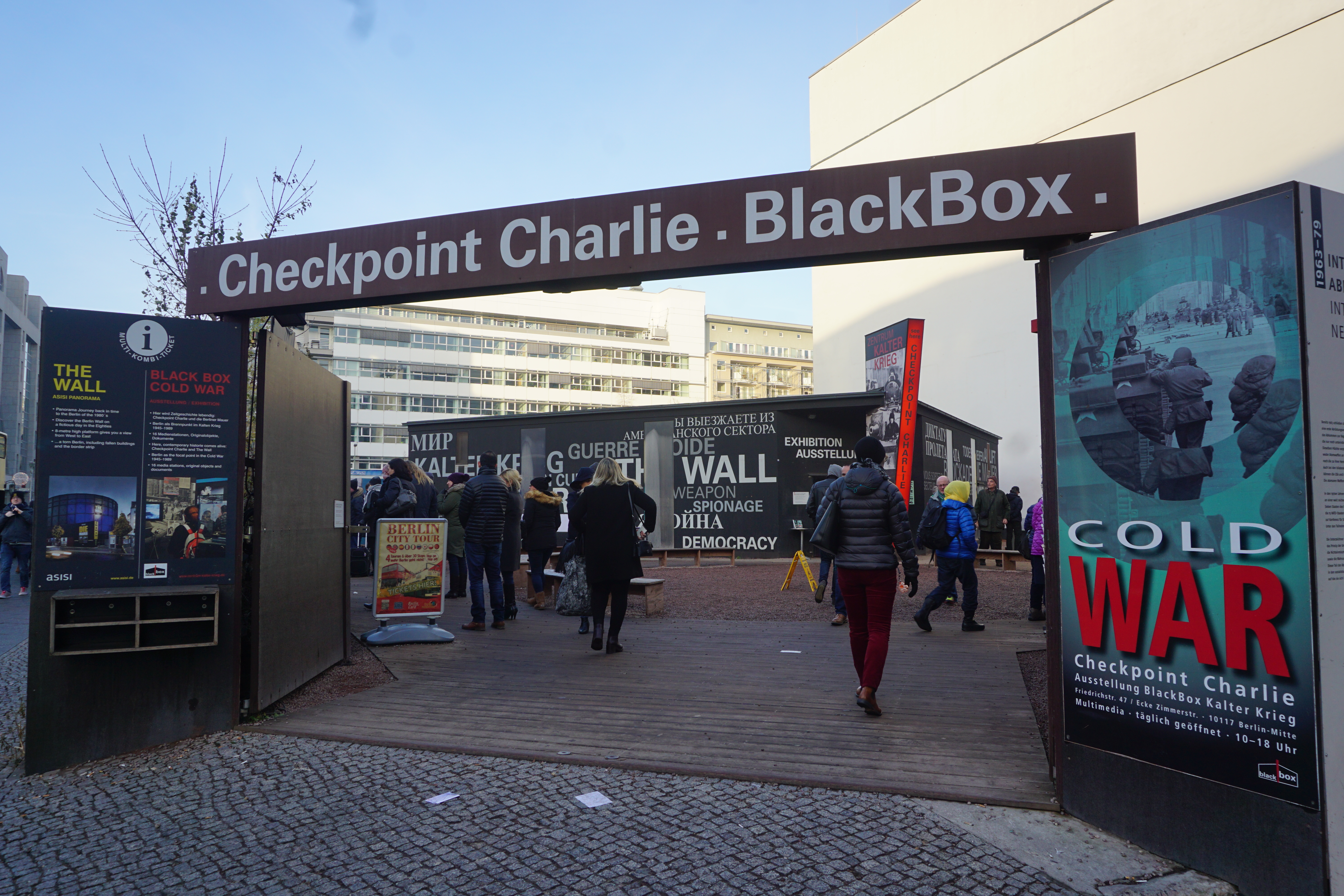 The Checkpoint Charlie museum gives visitors a glimpse into the events that took place here, including stories of those who tried to escape from East to West Berlin or West to East.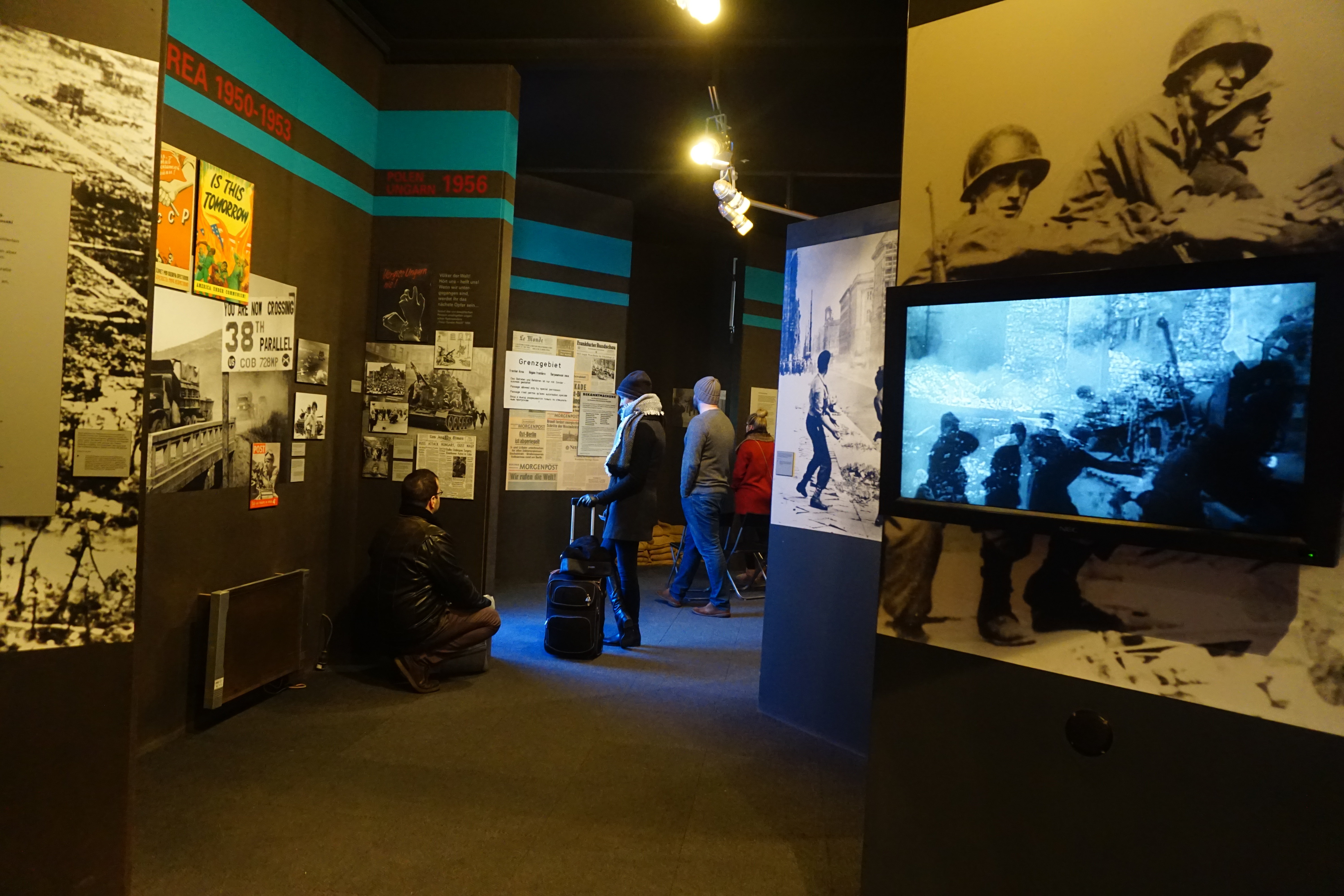 A small security checkpoint outpost with armed forces officers at its entrance, now serves as a photo opp for tourists.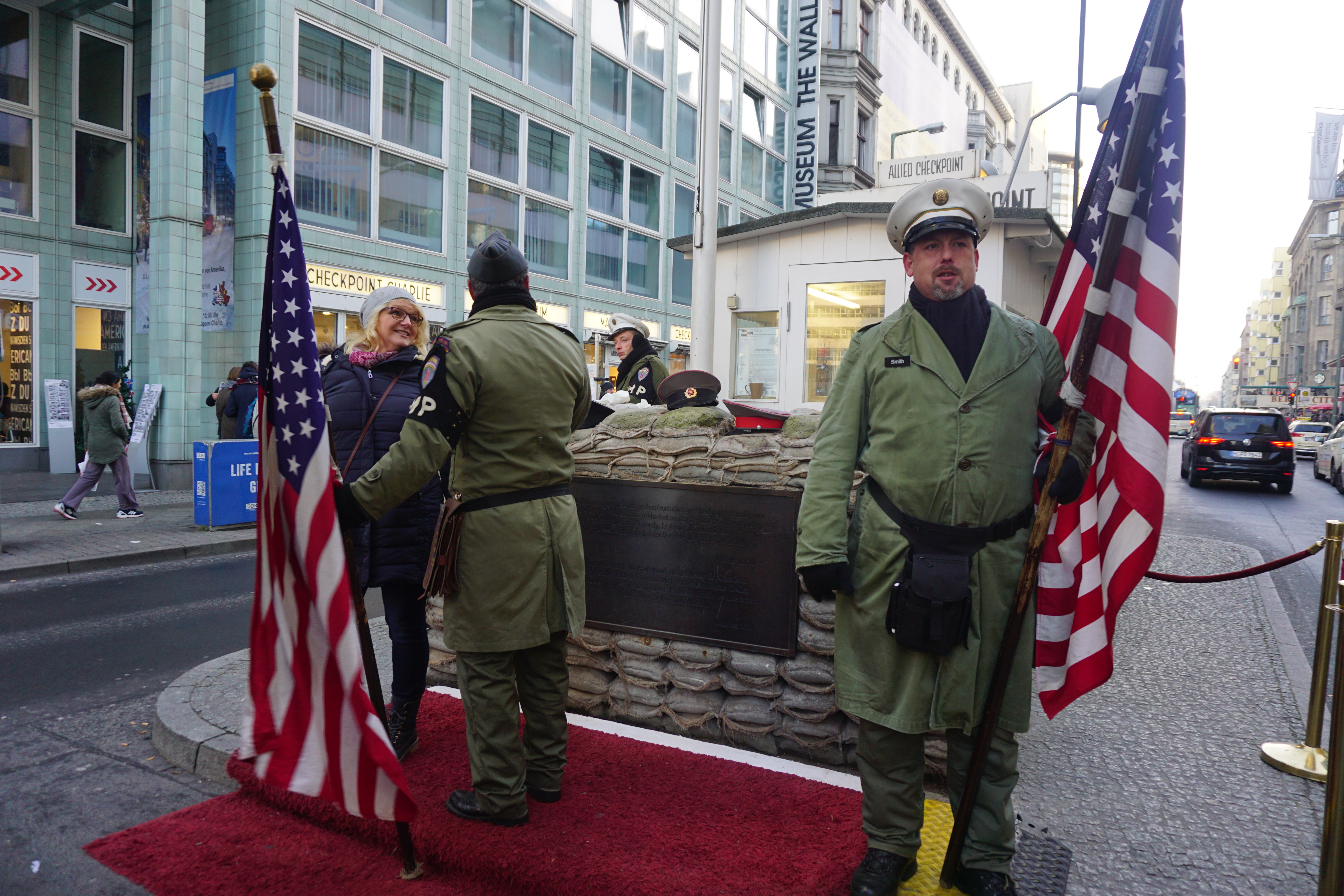 The final attraction on my itinerary was the only remaining intact section of the infamous Berlin Wall. This barrier was erected in 1961 by the German Democratic Republic of the Eastern Bloc to cutoff its people from more opportunities in the West. In 1989, the government opened up the East/West barrier. The Wall symbolizes the Cold War. It was finally demolished between 1990 and 1992.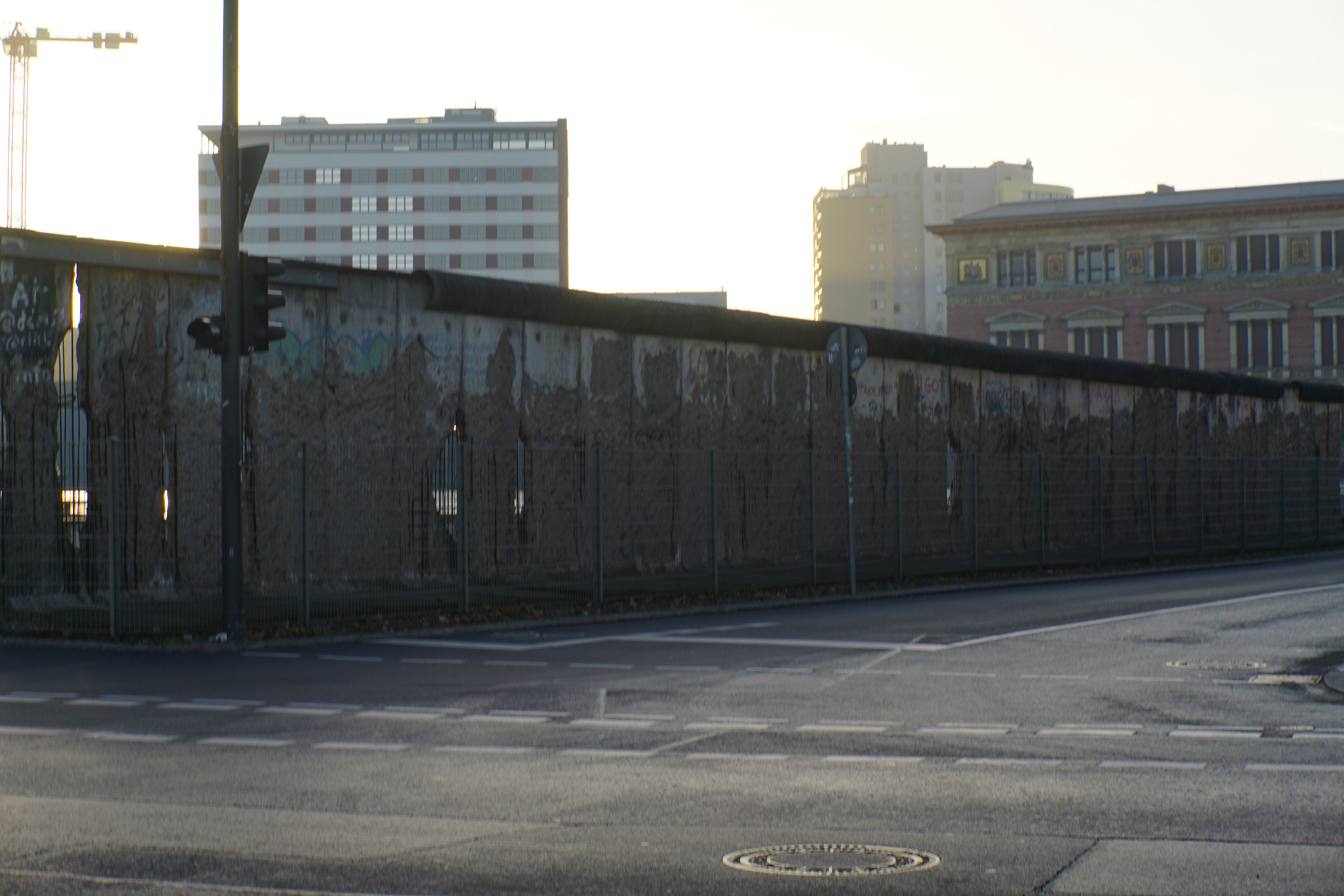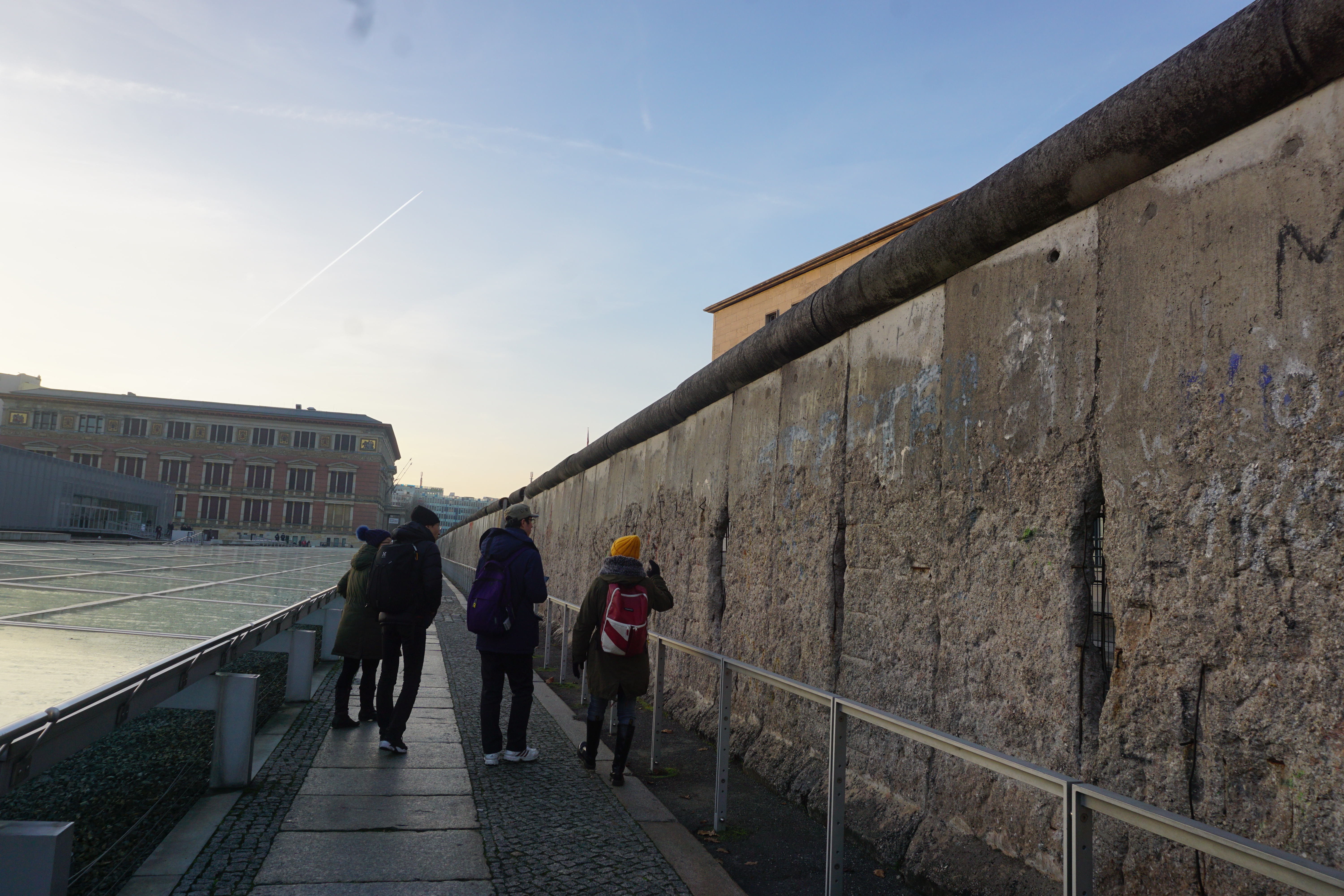 What a pleasant surprise to find a food stall vendor across the street from the Wall, with a sign that states "Vegan currywurst"! I purchased the tasty street food item and really enjoyed it. The chef prepares the seitan-based vegan version in a separate fryer with its own veggie oil.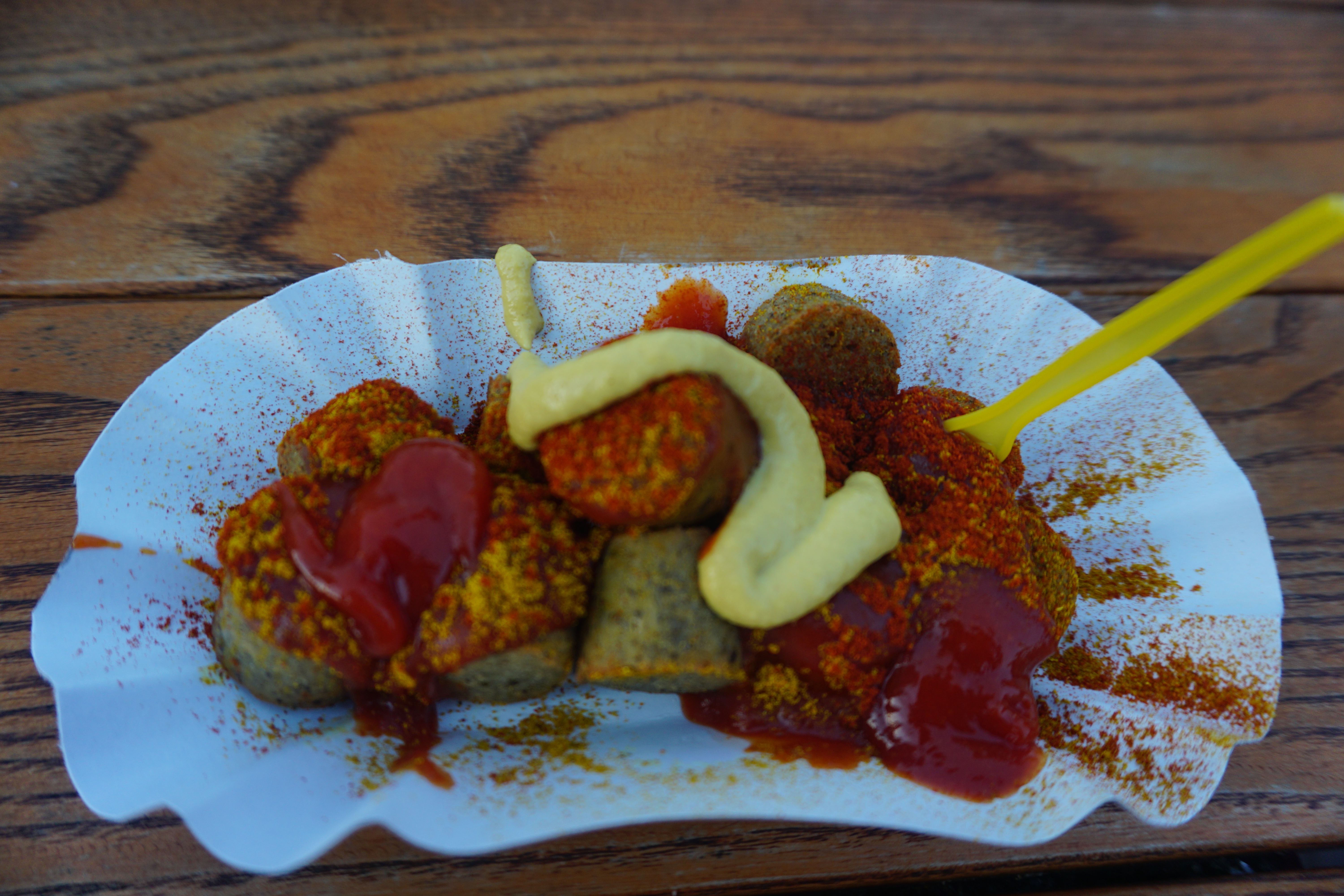 My lunch at "Cafe Vux"(Cafe Vux) that day was a grilled pannini sandwich made of vegan 'salami', cheese, and grilled veggies; and a side salad. The all vegan restaurant is super popular with diners. They offer casual fare such as sandwiches and desserts.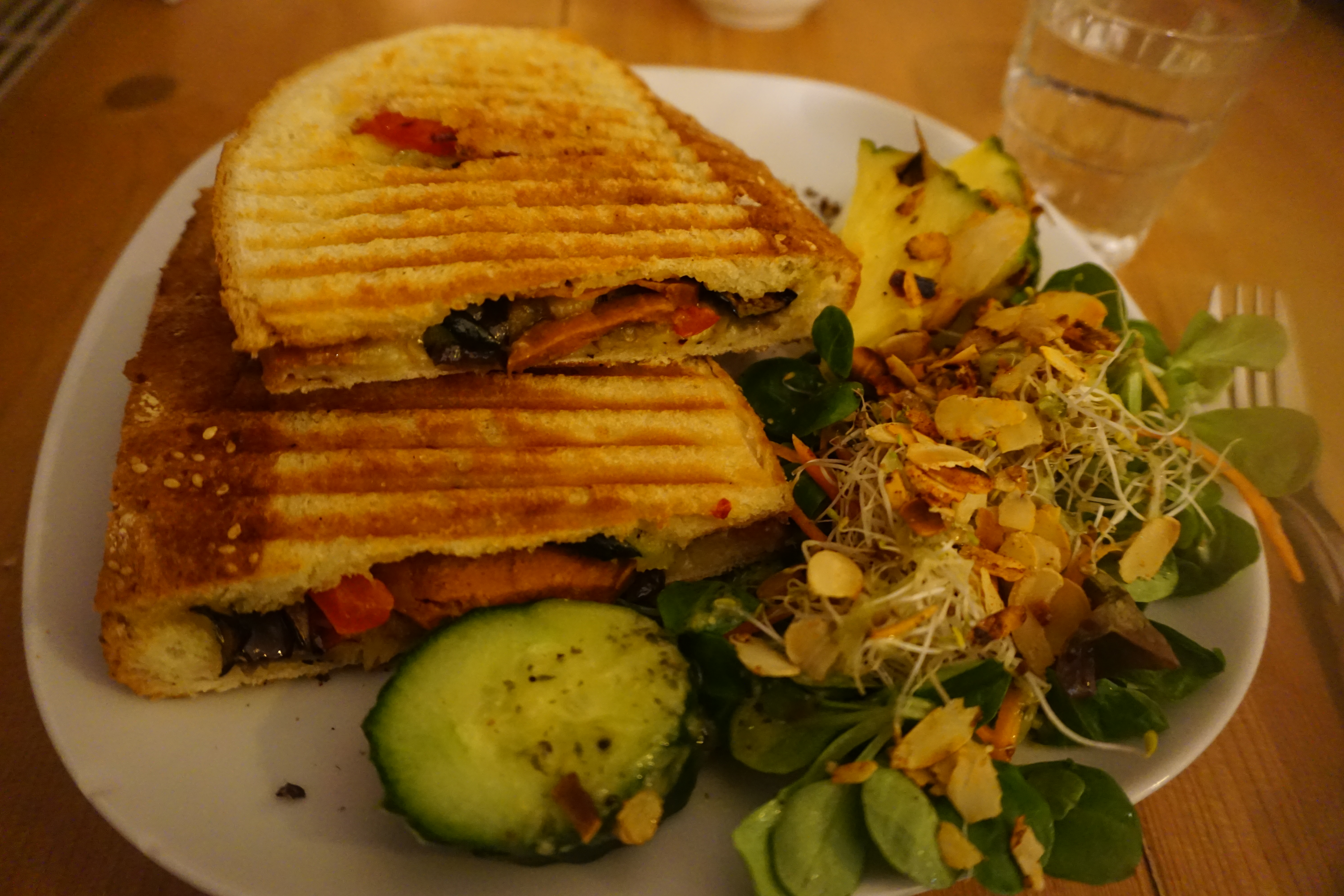 One other reason for dining at Cafe Vux is their Waffles. I ordered the Belgian waffles with warmed cherries topping and coconut whipped cream. My dessert was absolutely delicious!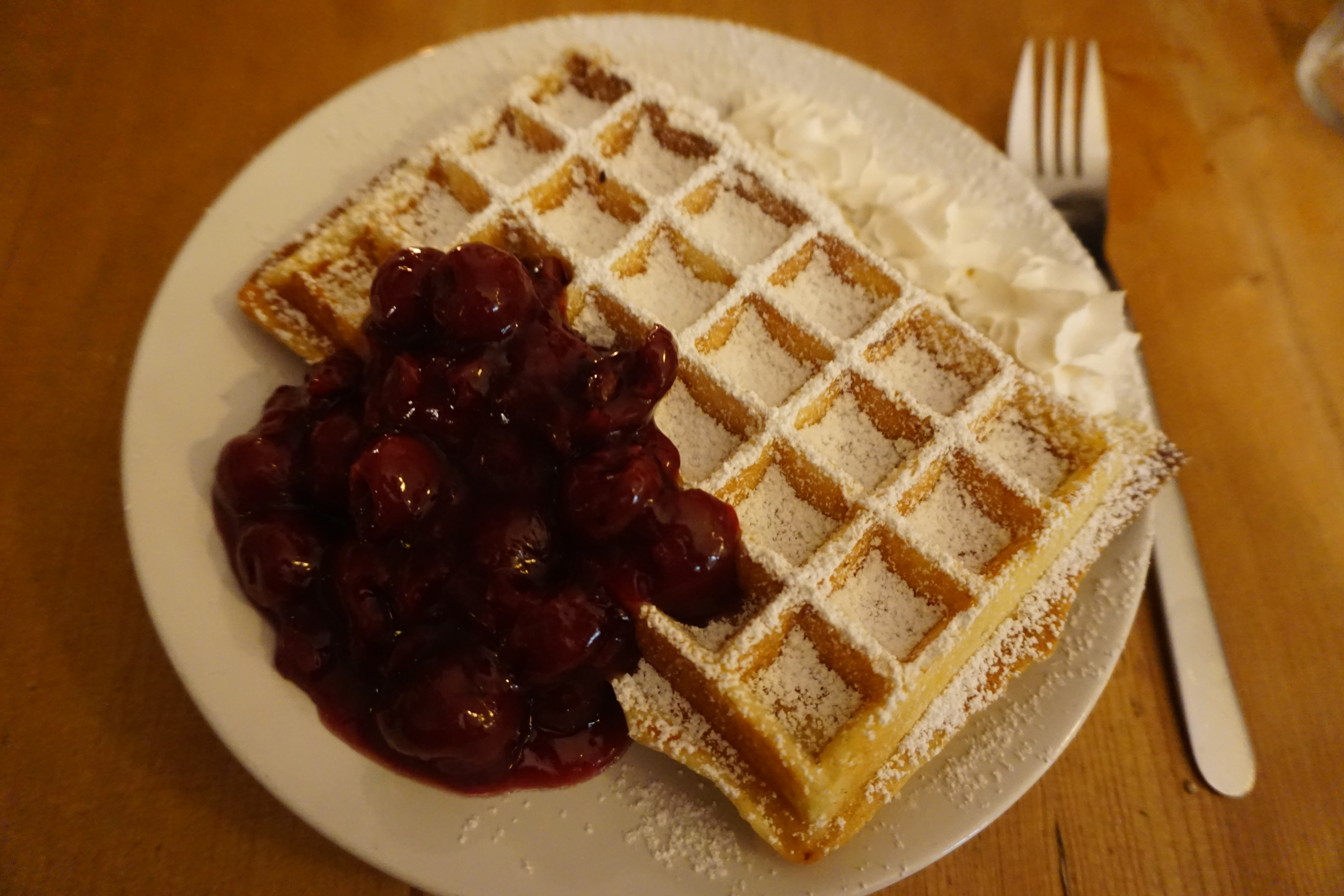 Later in the evening, I opted for a vegetable soup at "Jivamukti Canteen"(Jivamukti Canteen). It was accompanied by a slice of sprouted bread. This all vegan casual cafe resides with a yoga center. A light dinner suited me well, as my afternoon dessert was quite filling. They also offer veggie burgers, sandwiches, smoothies, and other fast foods on their menu.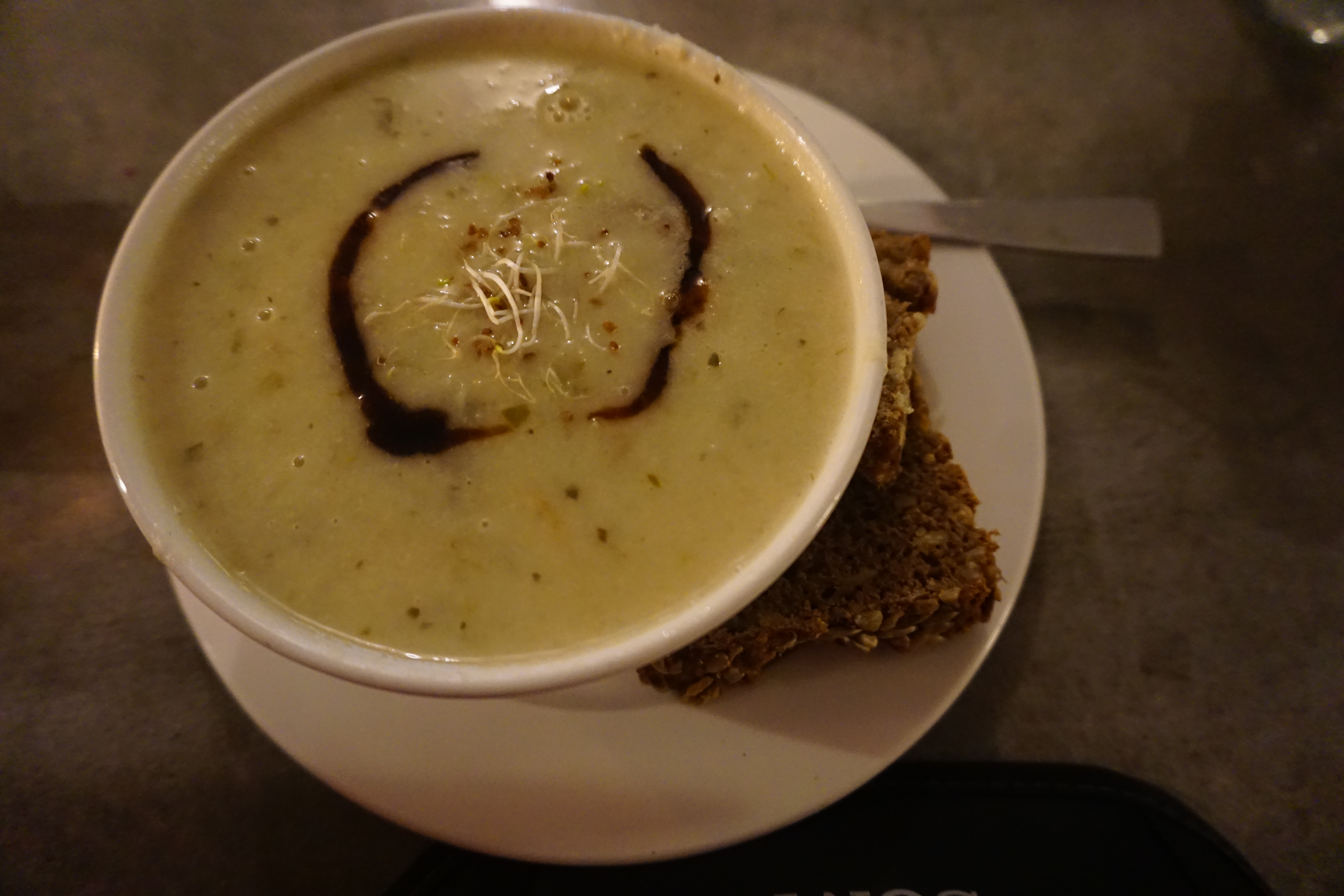 The following morning, I had time for a full breakfast at my hostel's own restaurant. Circus Hostel(Circus Hostel) resides adjacent to the hostel's main lobby. Their menu includes a vegan breakfast of multi-grain bread with vegan butter, peanut butter, and fruit spreads; a salad of carrots, cabbage, tomatoes, and lettuce; and fruit, with a glass of orange juice. My breakfast meal was great.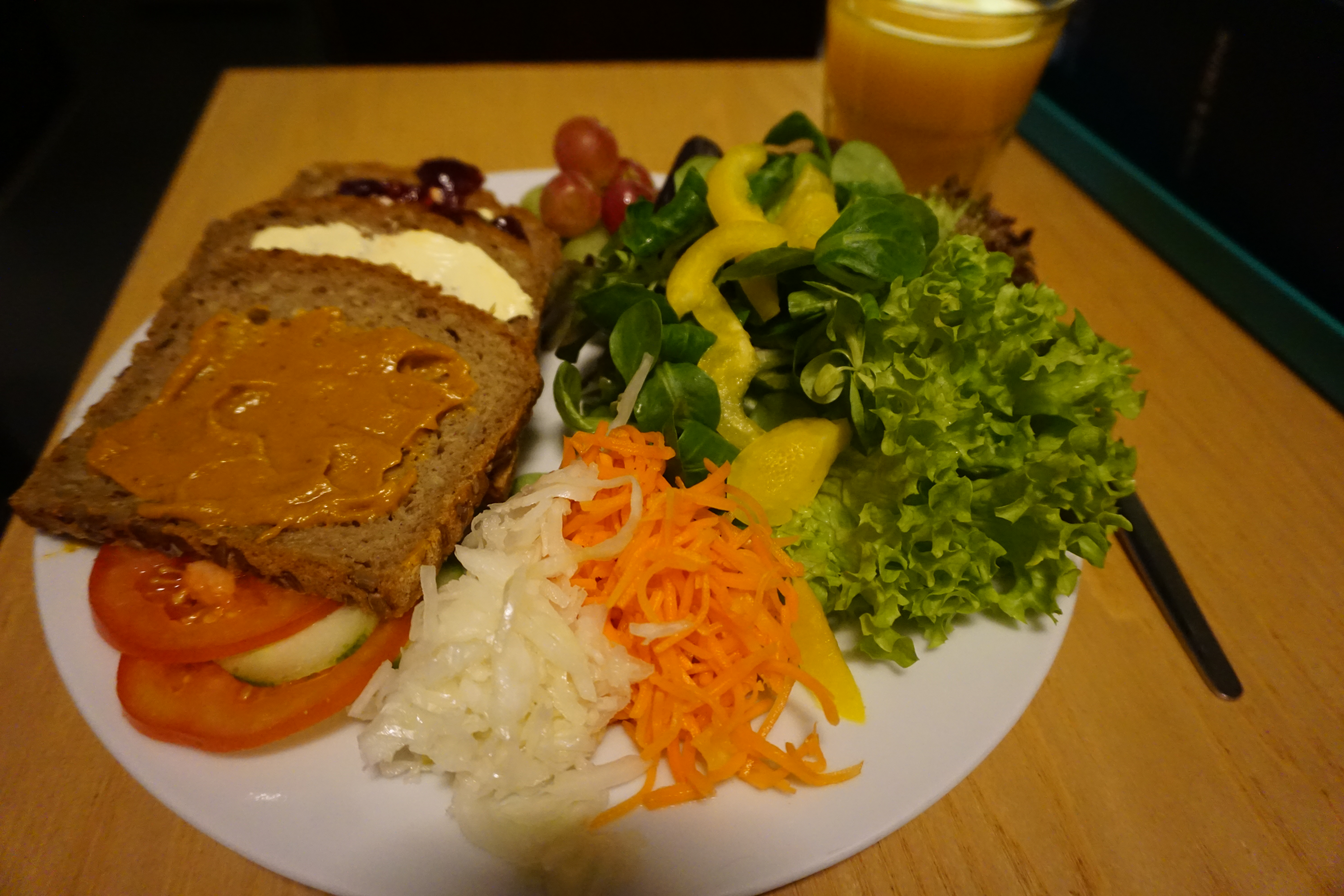 My breakfast time was quick, as it was time to head to the airport for my flight back home. Aer Lingus provided a good vegan pasta dish for my lunch.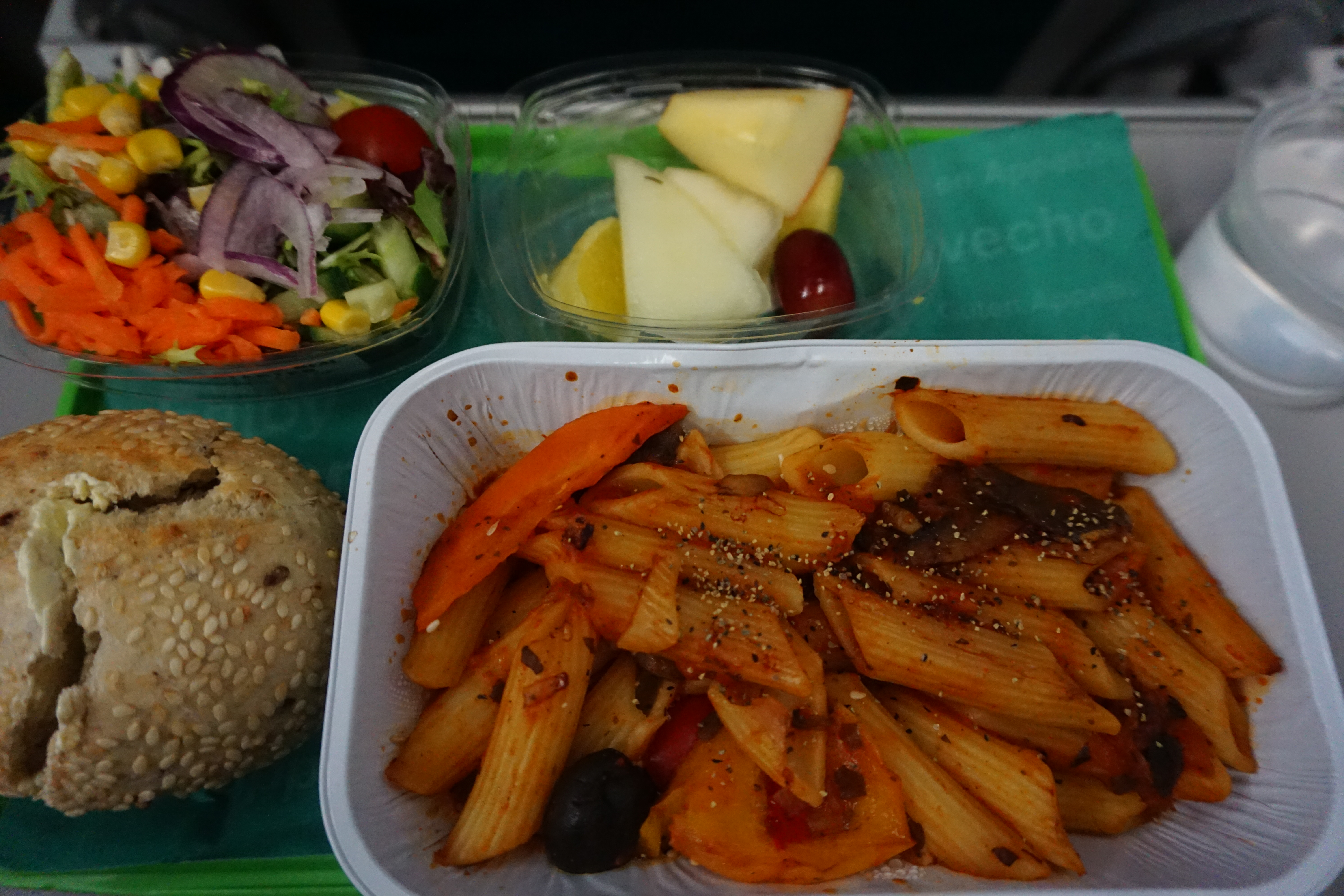 The flight also included a salad and a bowl of fruit. The airline always accommodates vegan travelers.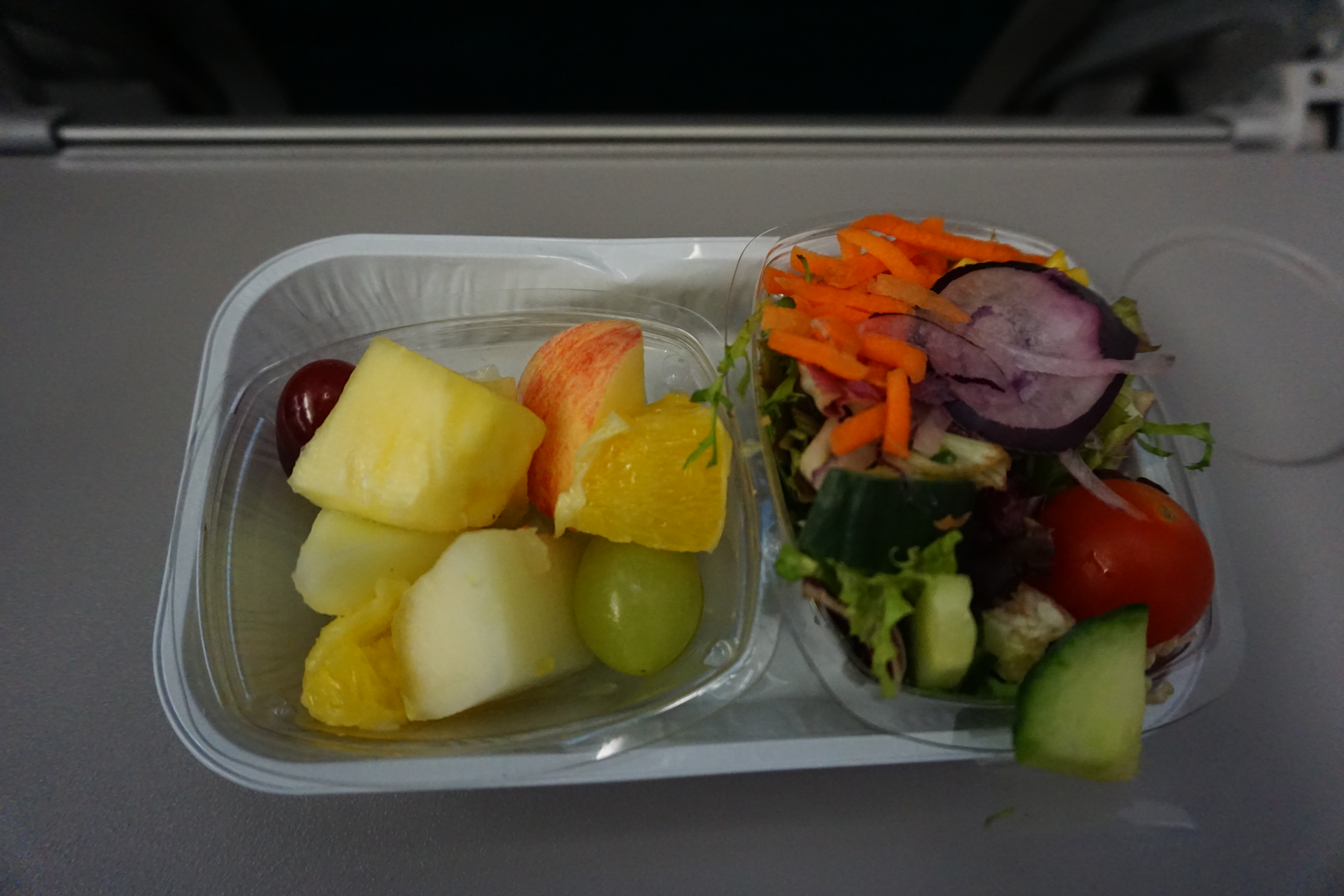 As I headed to the airport, I looked back at my time spent sightseeing in Berlin. It was a memorable experience to visit the landmarks that played a significant role during World War 2 and the Cold War time periods. I really enjoyed the amazing vegan versions of German foods during my visit, as well. Berlin really is the world capital of vegan dining.