The northeast corner of the United States is known as the premier destination for Autumn season "leaf-peeping". Every October, hoards of locals and tourists alike from across the globe, flock to the six New England states to view the Fall foliage. One of most popular(if not THE most popular) places to observe spectacular foliage is the state of New Hampshire. This year, I decided to enjoy the New Hampshire foliage on two separate occasions. One Saturday afternoon, I embarked on a five hour foliage train ride from North Conway to Crawford Notch, in the White Mountains region. The following weekend, I boarded a foliage cruise around Lake Winnipesaukee, in the Lakes region of the state.
When I arrived in North Conway that morning, I headed to the Met Coffeehouse (Met Coffeehouse) for some breakfast. Their menu offers a couple of vegan options at reasonable prices. I opted for the tasty Everything bagel with avocado, lettuce, and tomato. A casual and comfy space, seating is available both downstairs and upstairs. Since the foliage train did not offer any vegan meals, I also purchased a takeaway sandwich for lunch.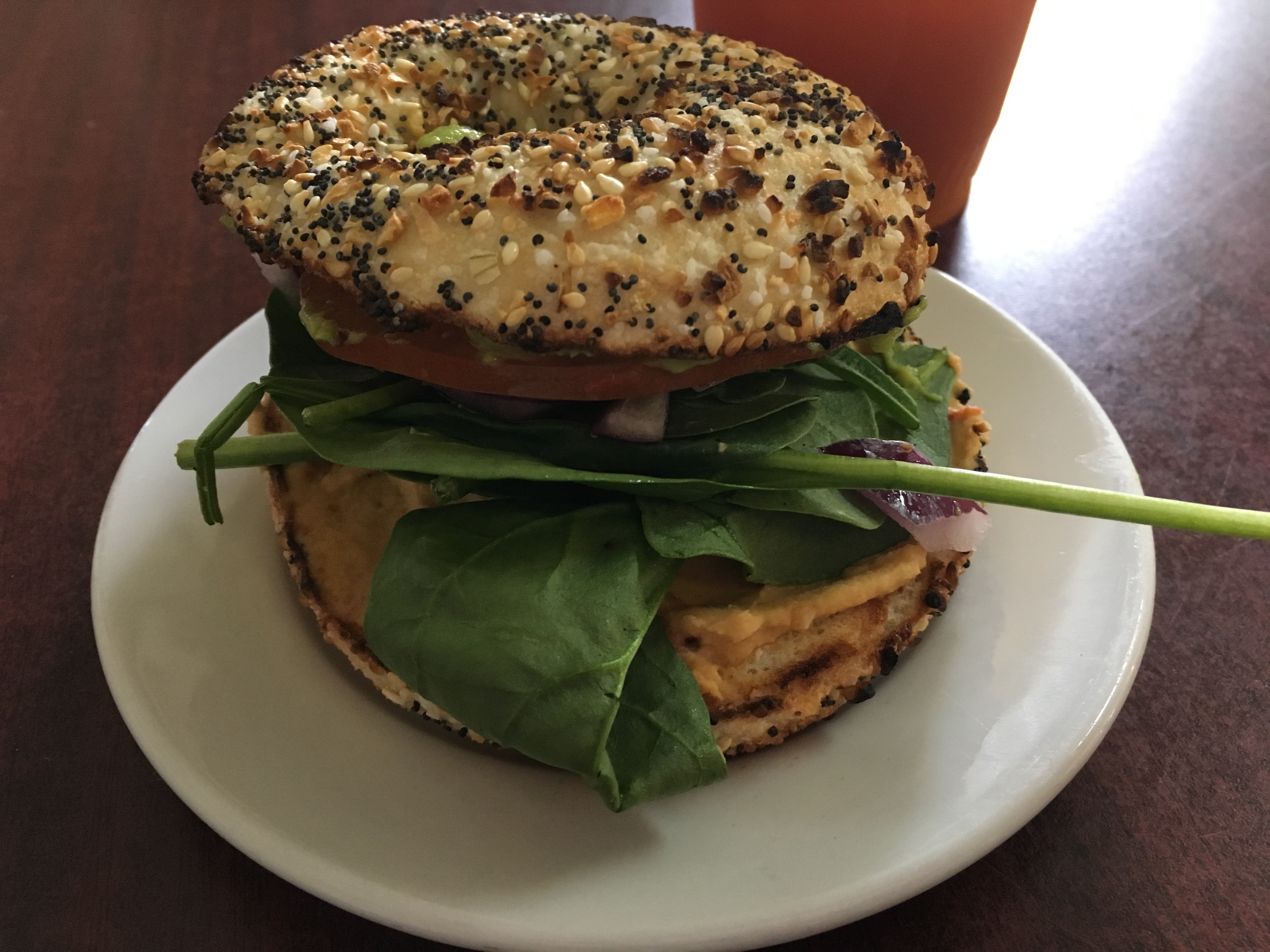 The coffeehouse just happened to be located right next door to the railroad station..lucky me! After my meal, I headed to the train stop, awaiting its arrival for the foliage ride. The time had come. Our conductor provide narration as we encountered particular landmarks.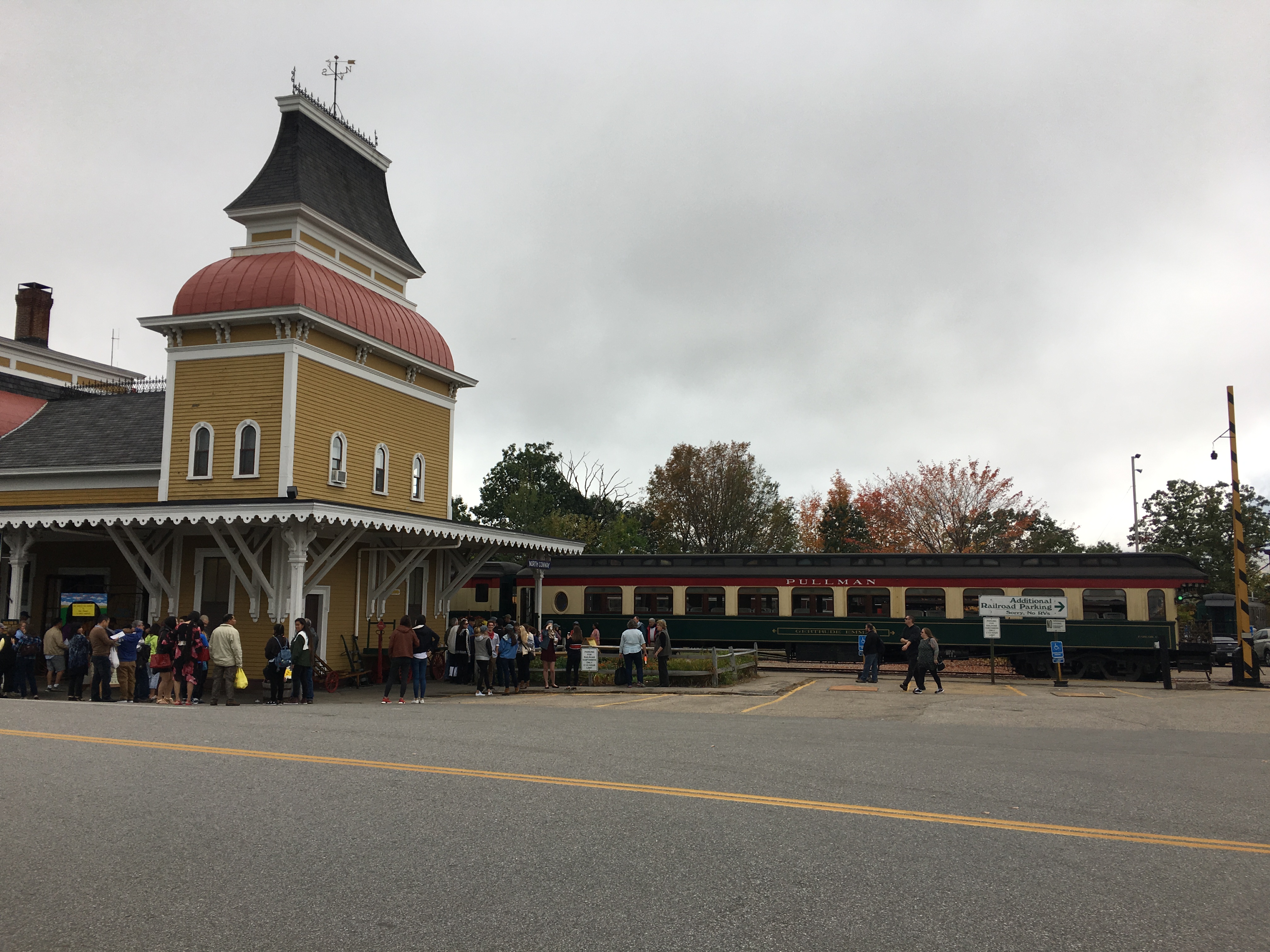 As the locomotive started chugging along its route, we caught glimpses of leaves turning color among the woods, farm fields, and riverbanks.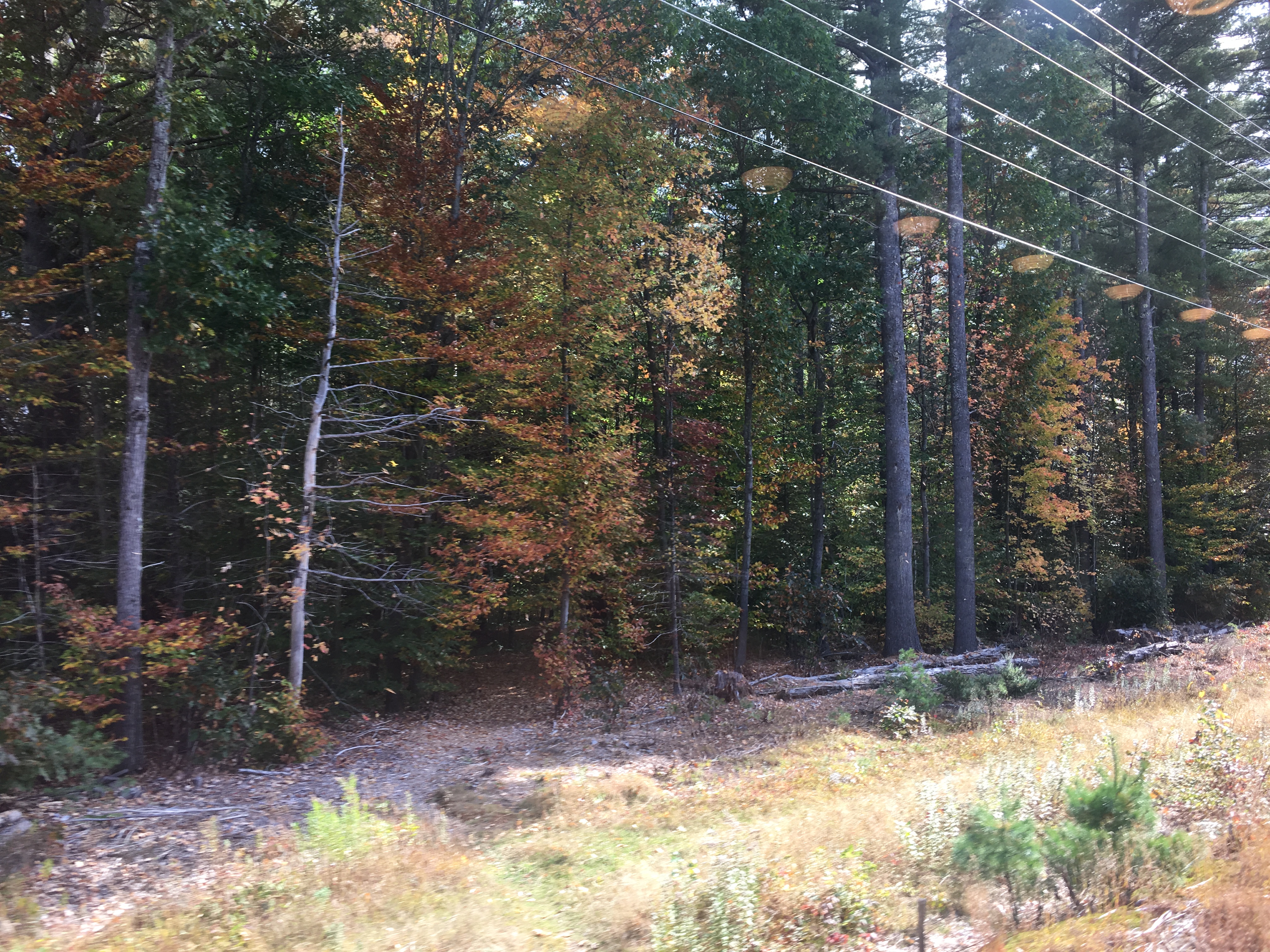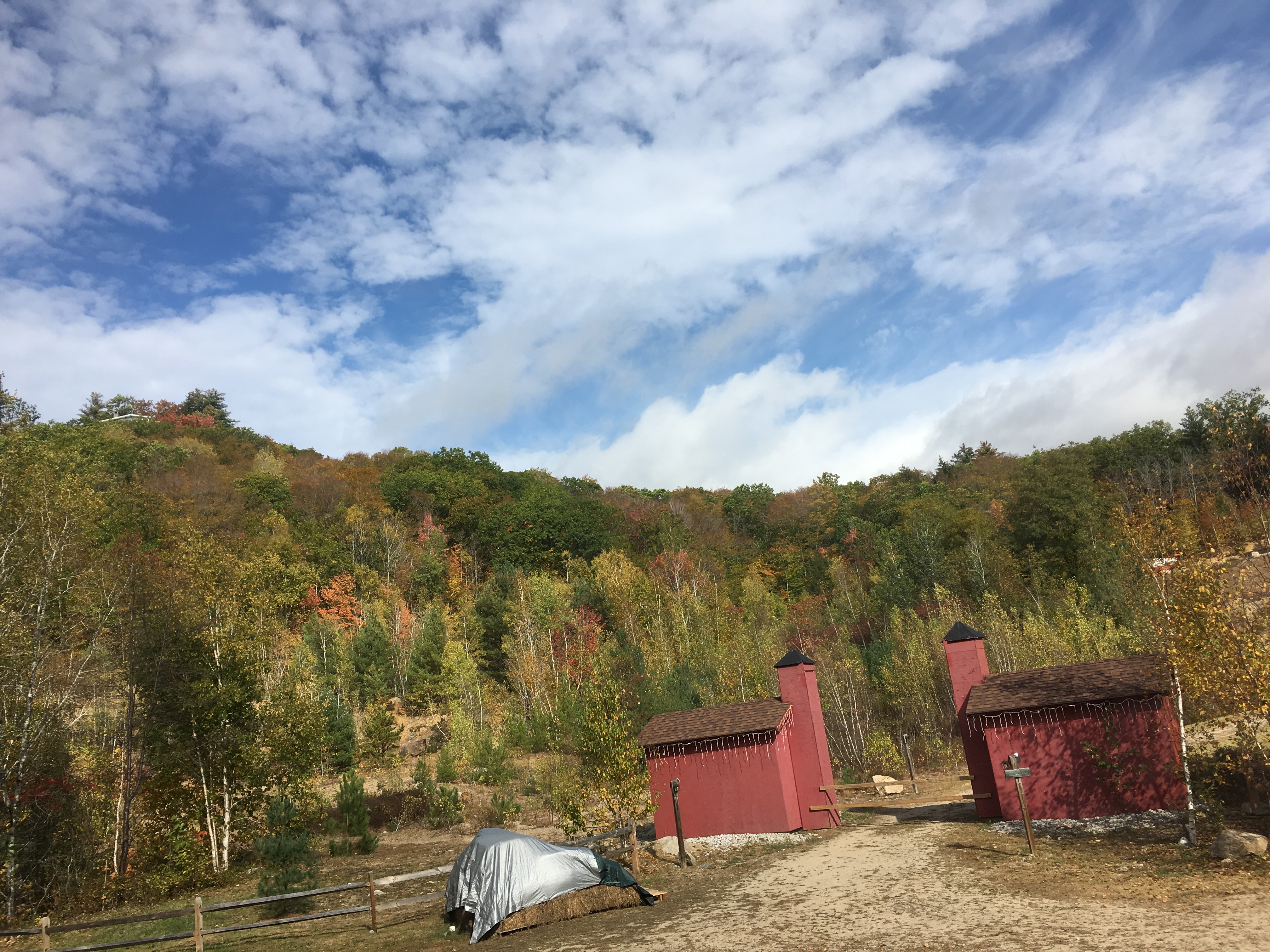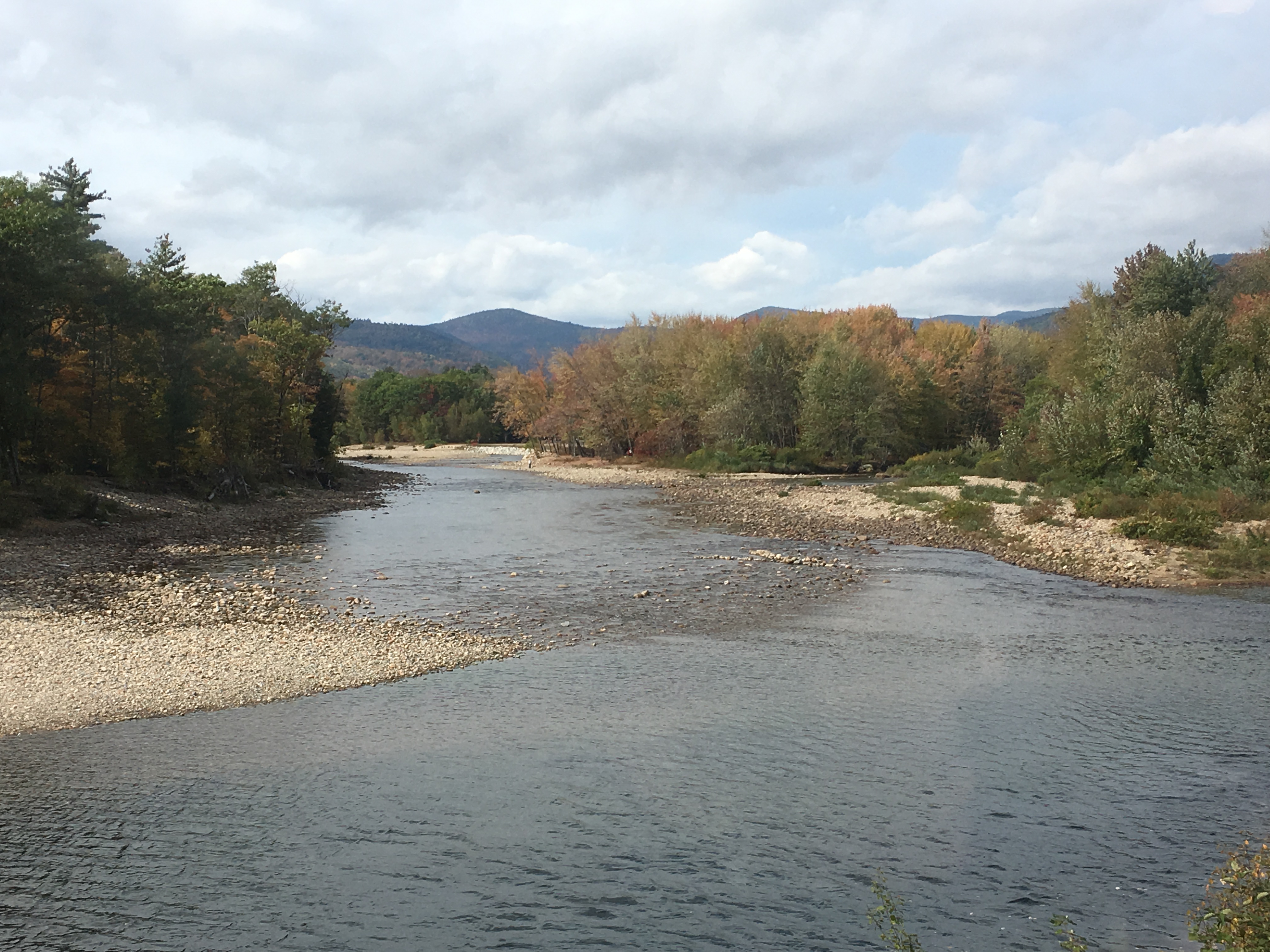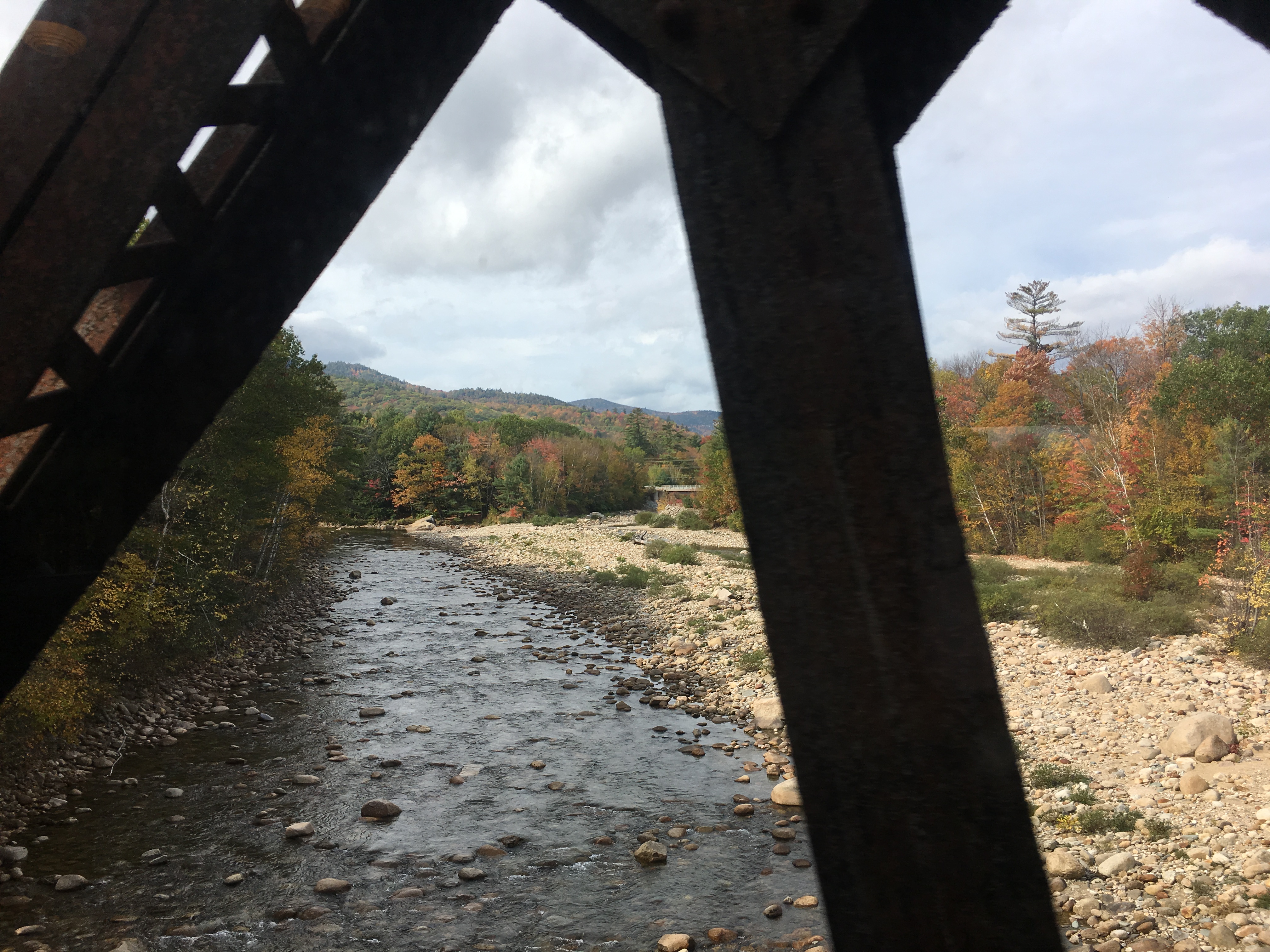 Lunch aboard the train was available for non-vegans, while I enjoyed the vegan sandwich I had purchased at the Met Coffeehouse (Met Coffeehouse) that morning. I enjoyed my tofu panini containing Chipotle-flavored tofu, garden-fresh spinach leaves, sliced red onions, green peppers, and carrots served on a crusty baguette.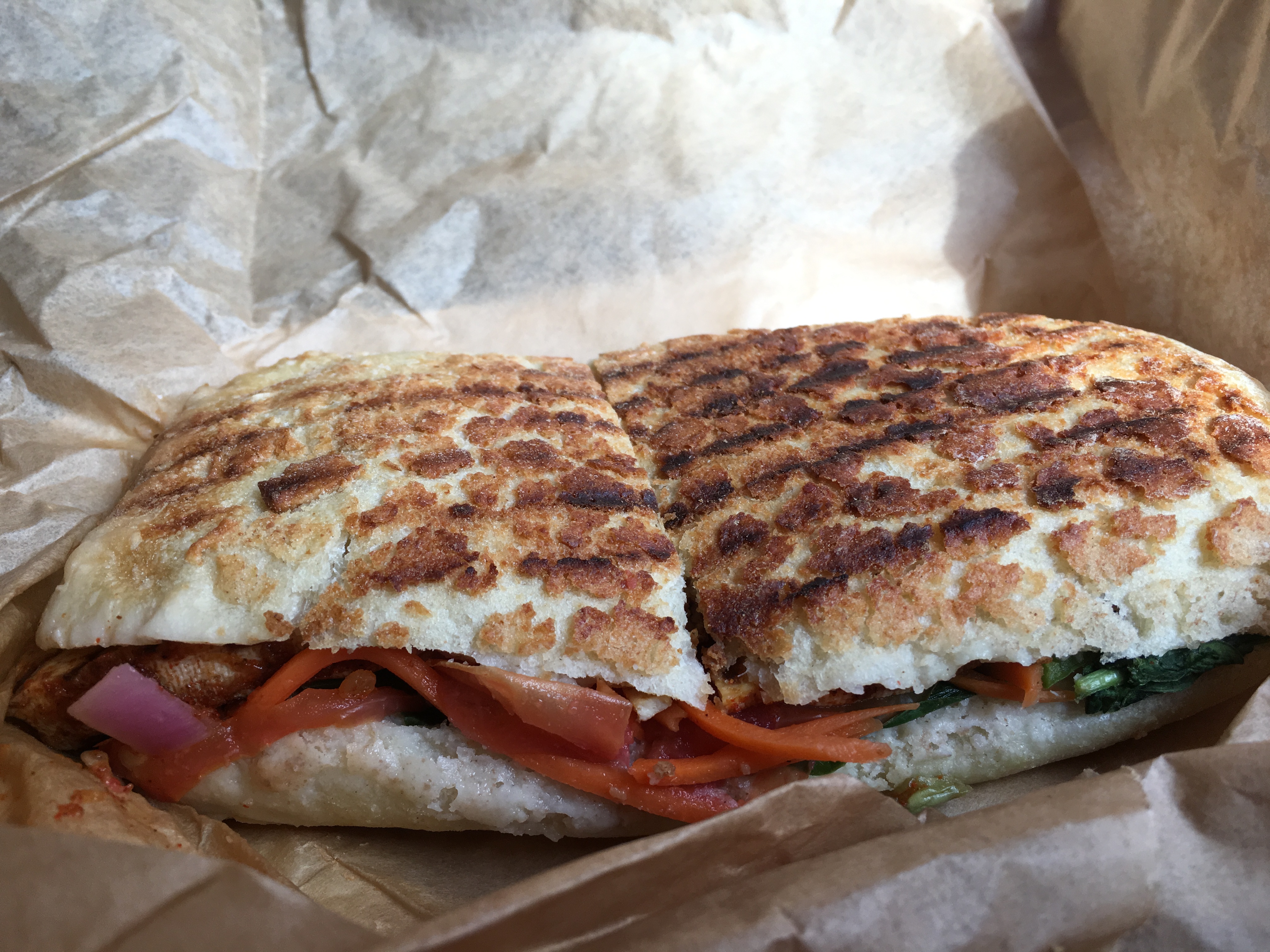 As the train made its way closer to Crawford Notch, we started to view incredible foliage displays in an area known as "Frankenstein's Trestle". Built in 1875, the Trestle is an iron bridge built in for excursion trains to cross the deep gorges of the White Mountains. Words can not describe the beauty of this panoramic vista. Vibrant hues of orange and yellows enveloped our sight.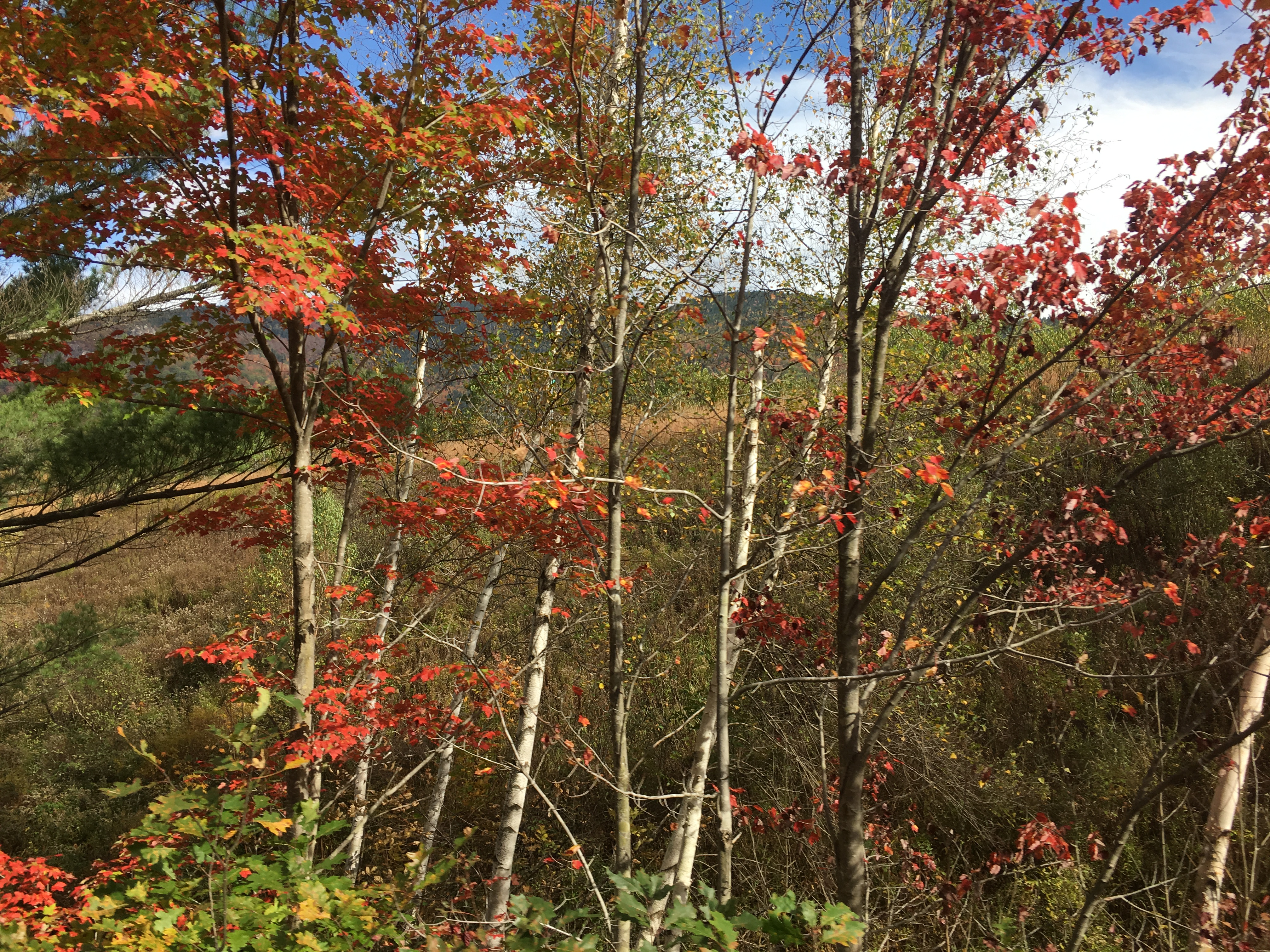 The Notch train included one open-air car without windows. I scurried to obtain a seat in this car. This afforded me the opportunity to view the landscape without any obstructions. As we made a brief stop in the Trestle, I peered my head through the open-air frame to capture stunning views of the foliage.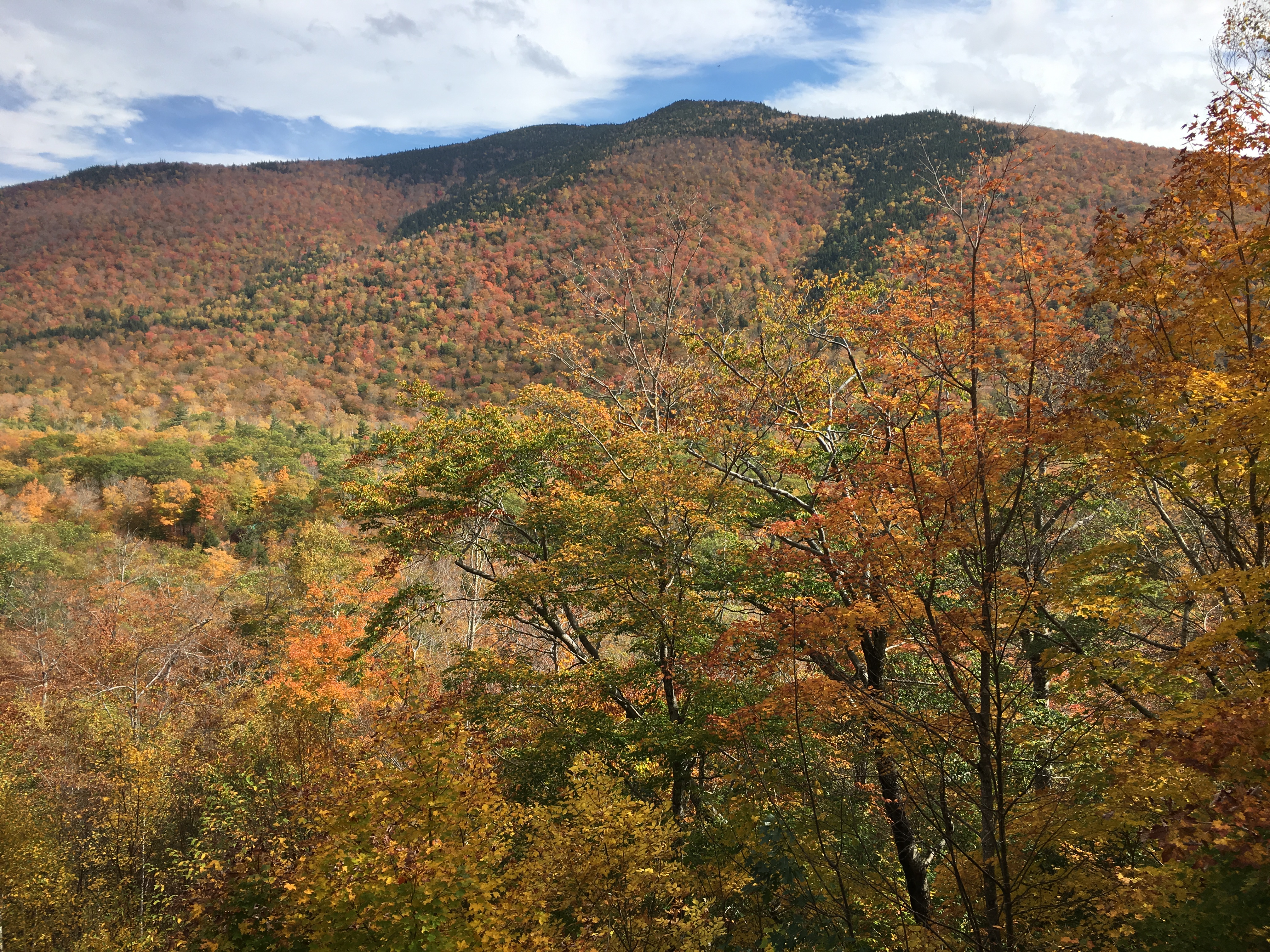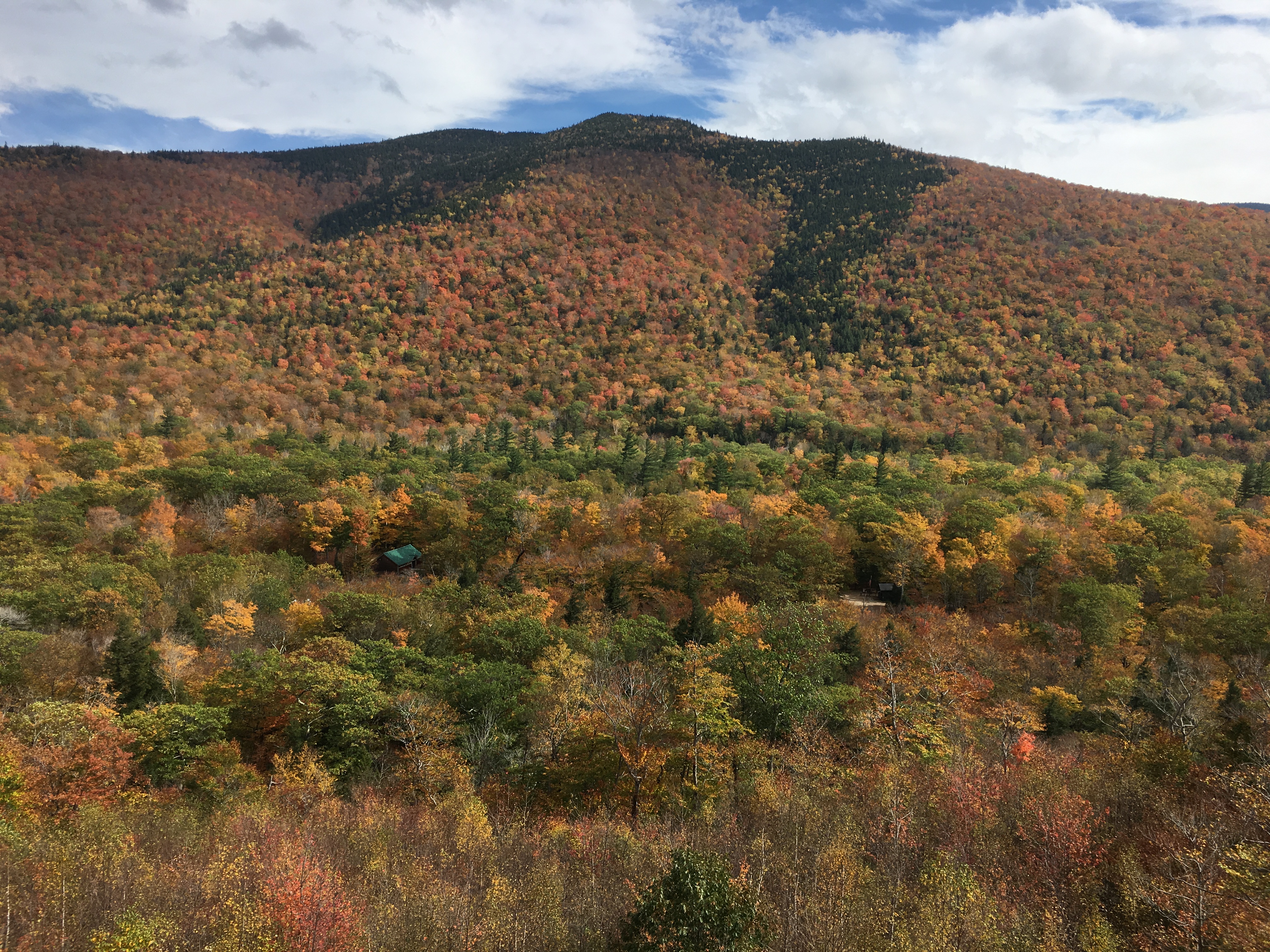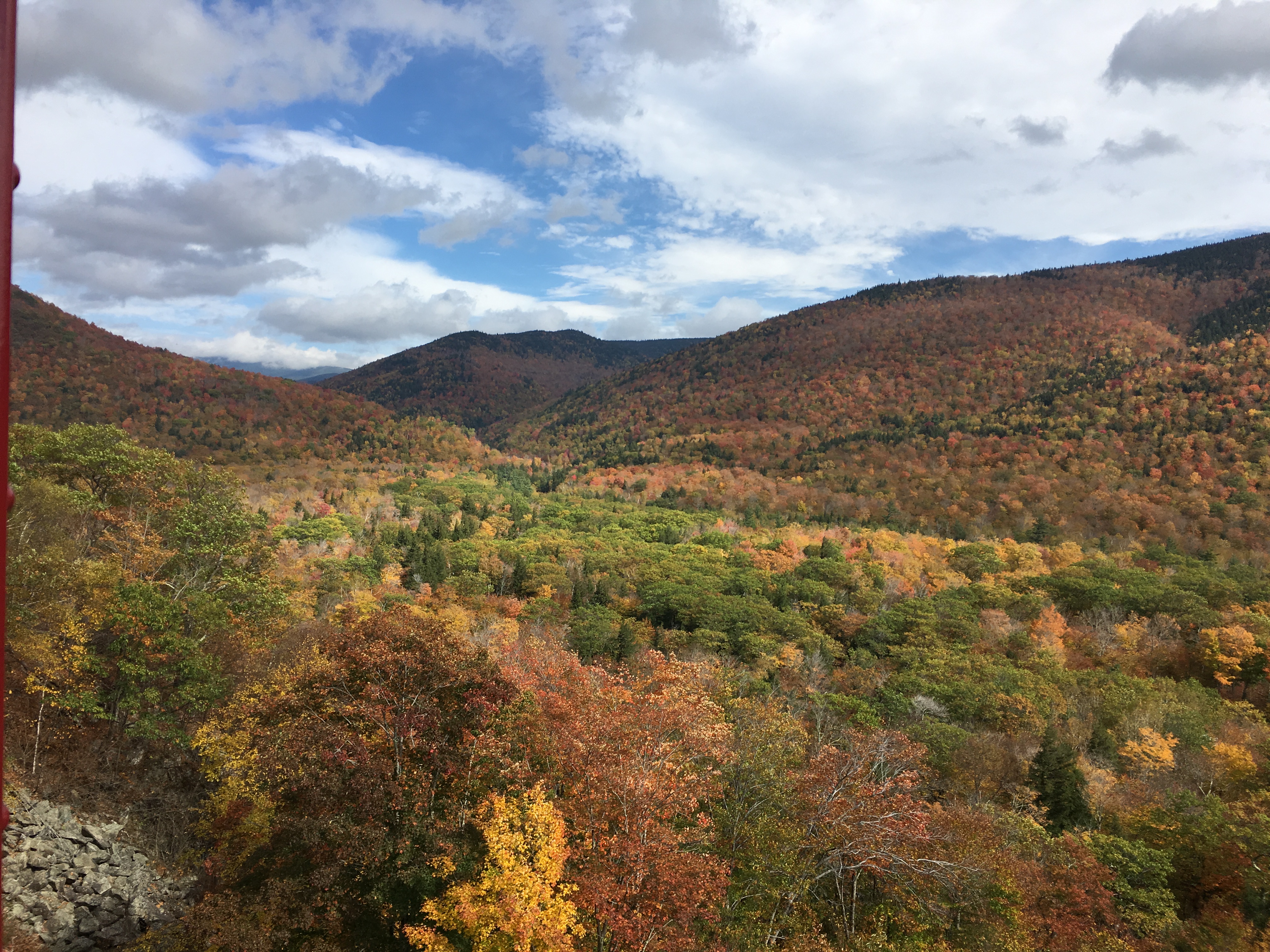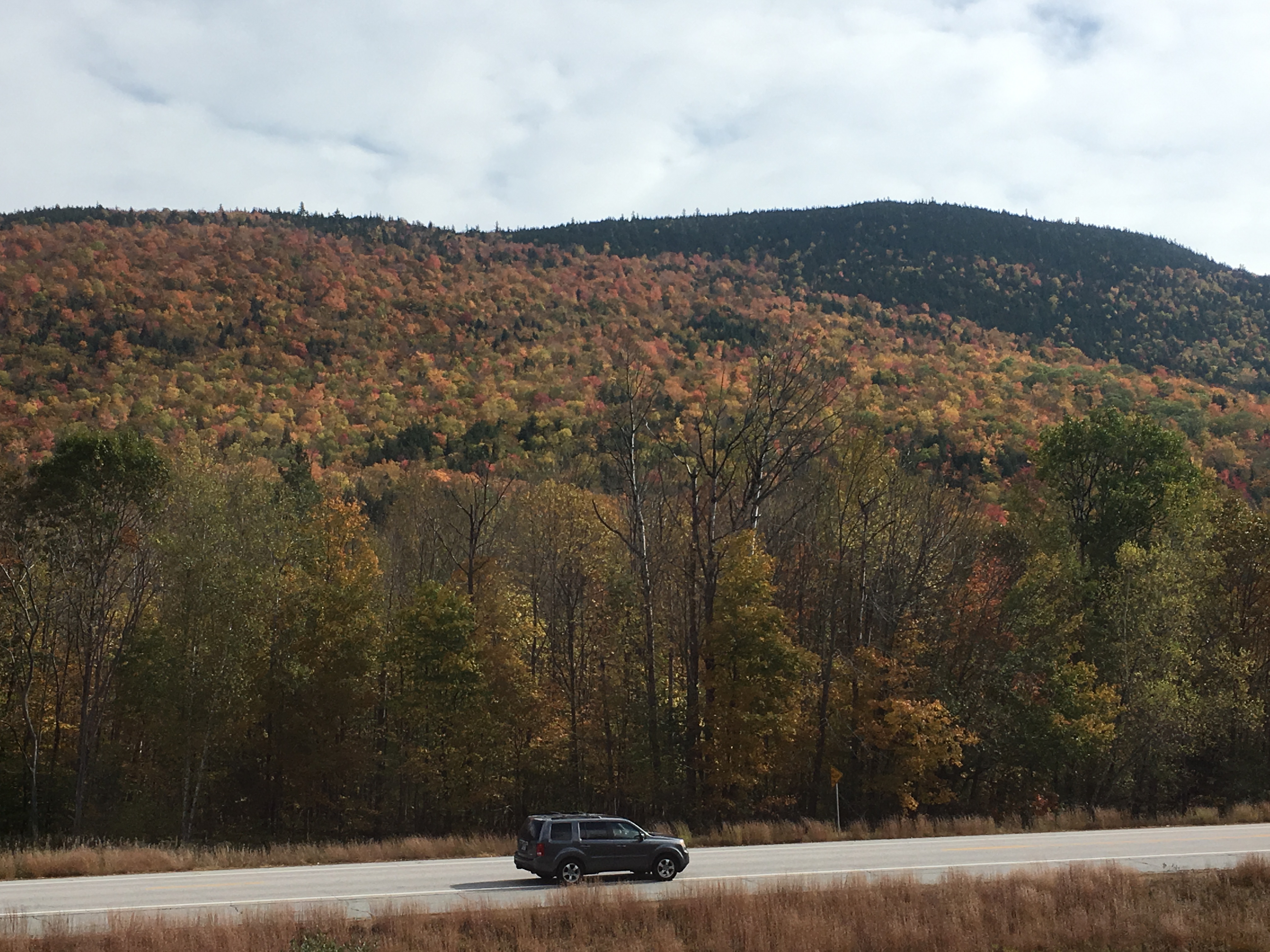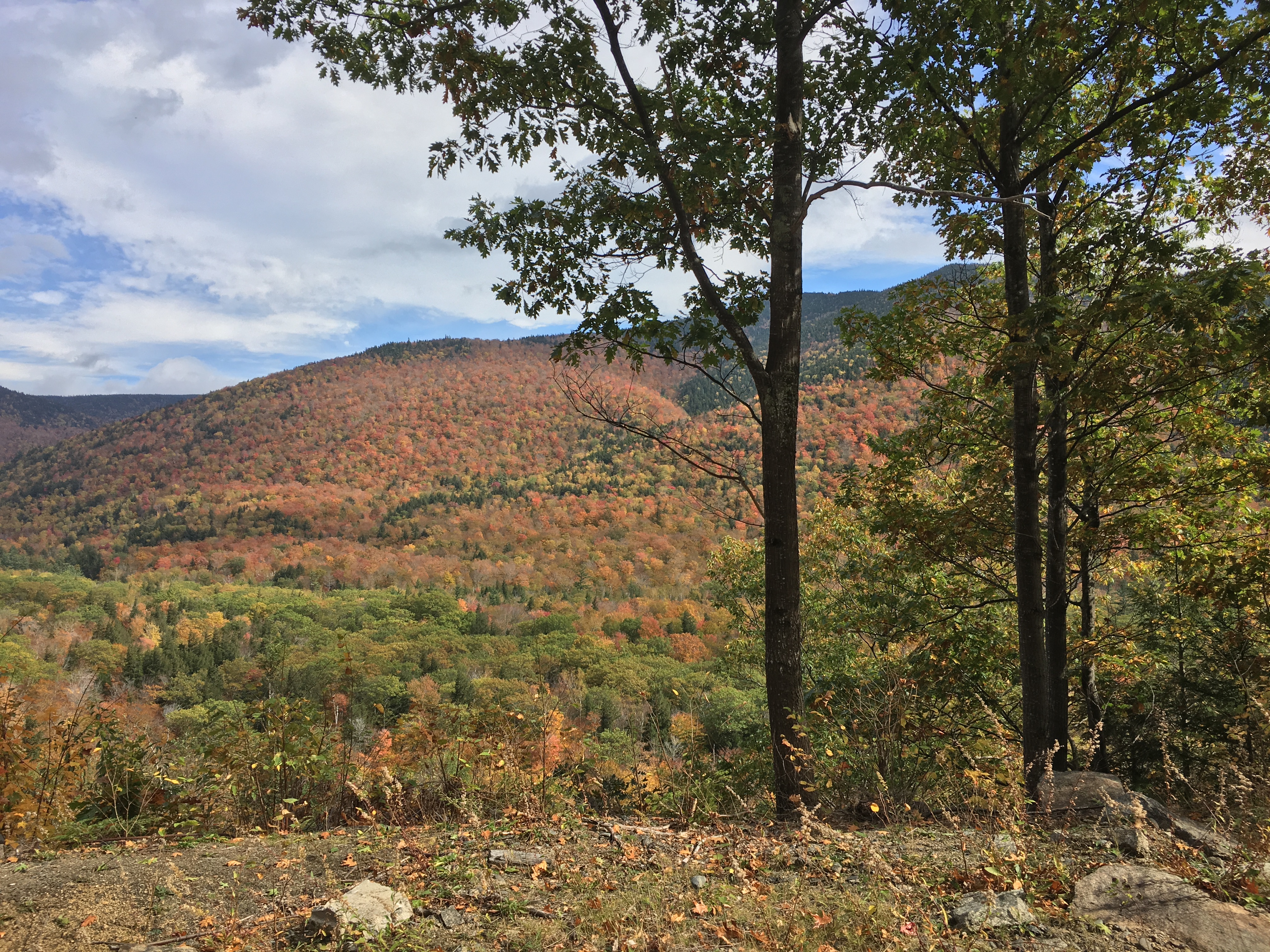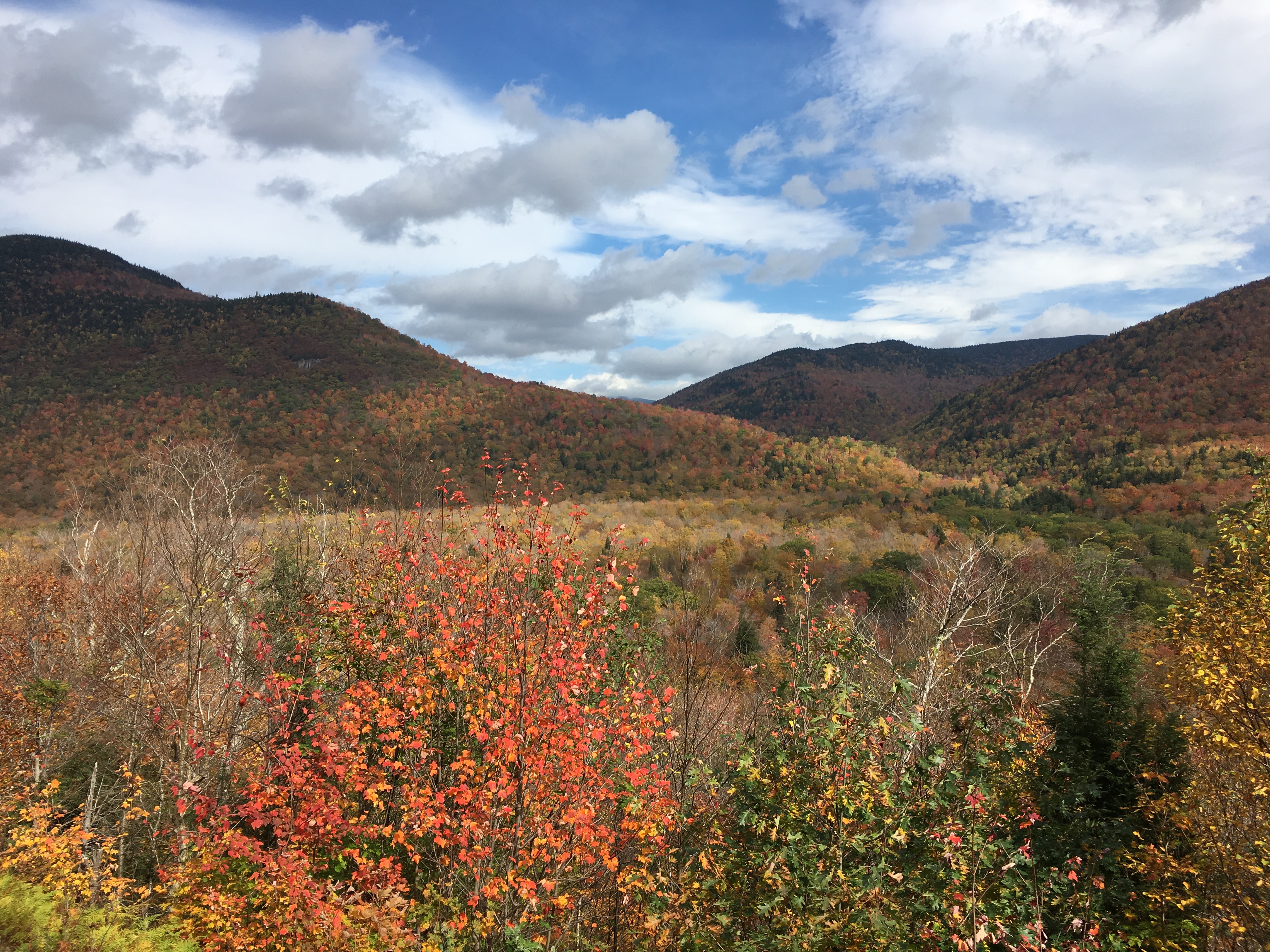 We were getting closer to "the Notch". Our conductor pointed out a few dried up spots among the rocky mountain ledges, where waterfalls had once flowed.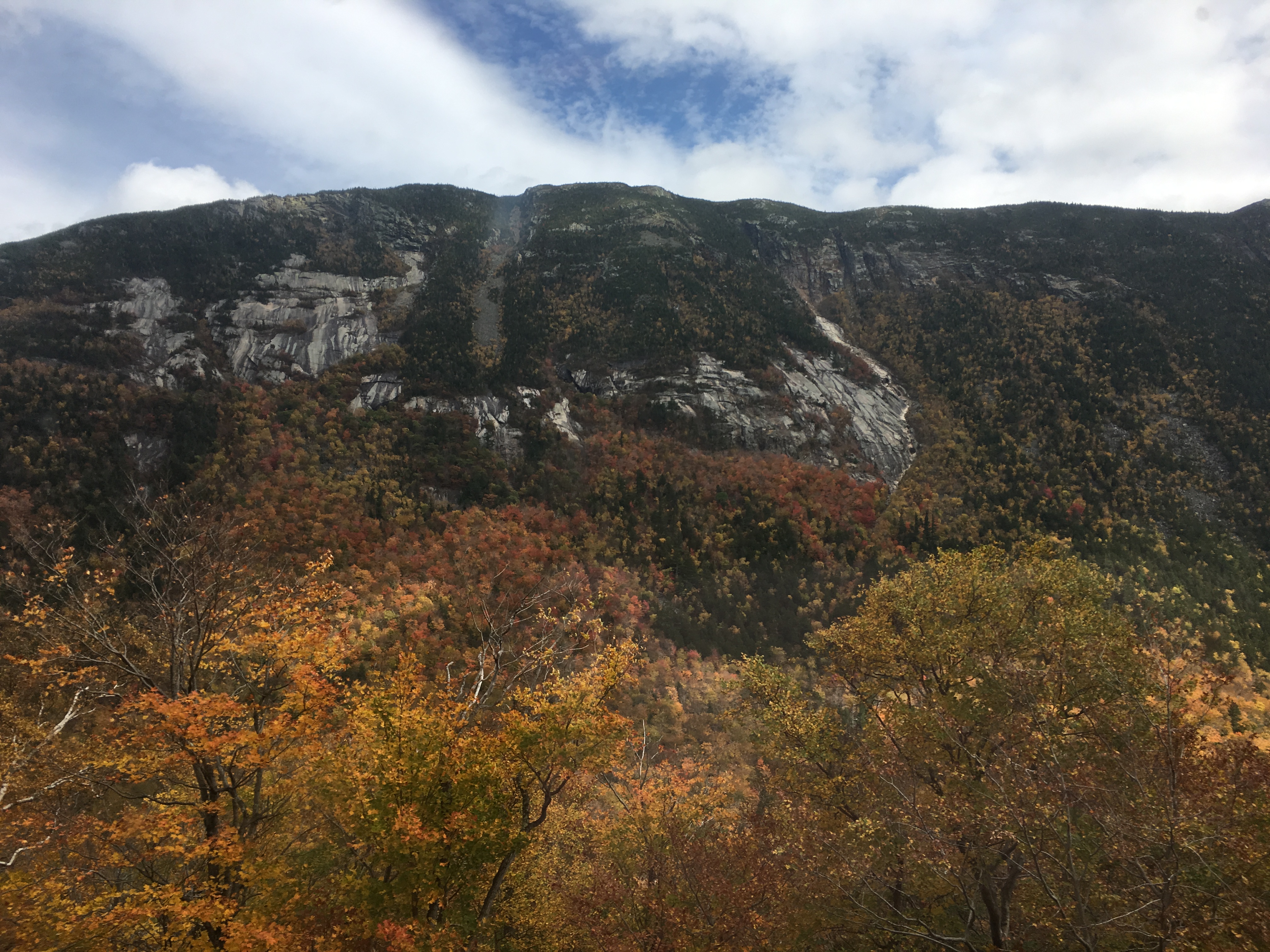 Arrival at Crawford Notch provided us with ample time to stroll about and admire the brilliant foliage and picturesque landscape. This major pass runs through the White Mountains, with its highest peak located at 1,900 feet. Saco Lake and Ammonoosuc River (a tributary of the Connecticut River) flow through the Notch. I appreciated my time experiencing the lovely foliage around the ponds and atop the mountains in this region.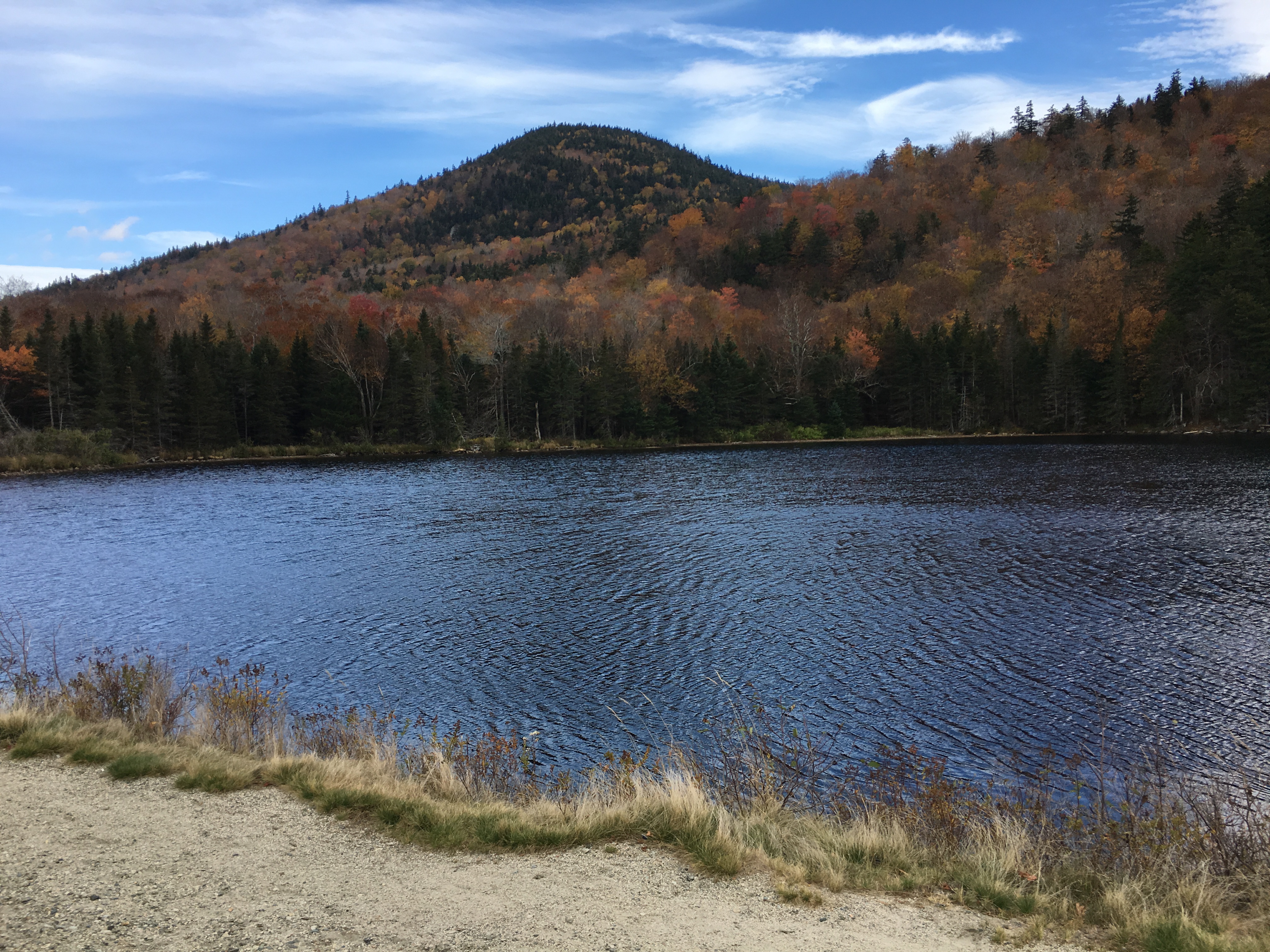 An hour or so had passed and it was time to board the train for the return trip to North Conway. Looking through train window, I observed a gorgeous sight of sharp winding roads nested between the towering mountains ablaze with colorful foliage.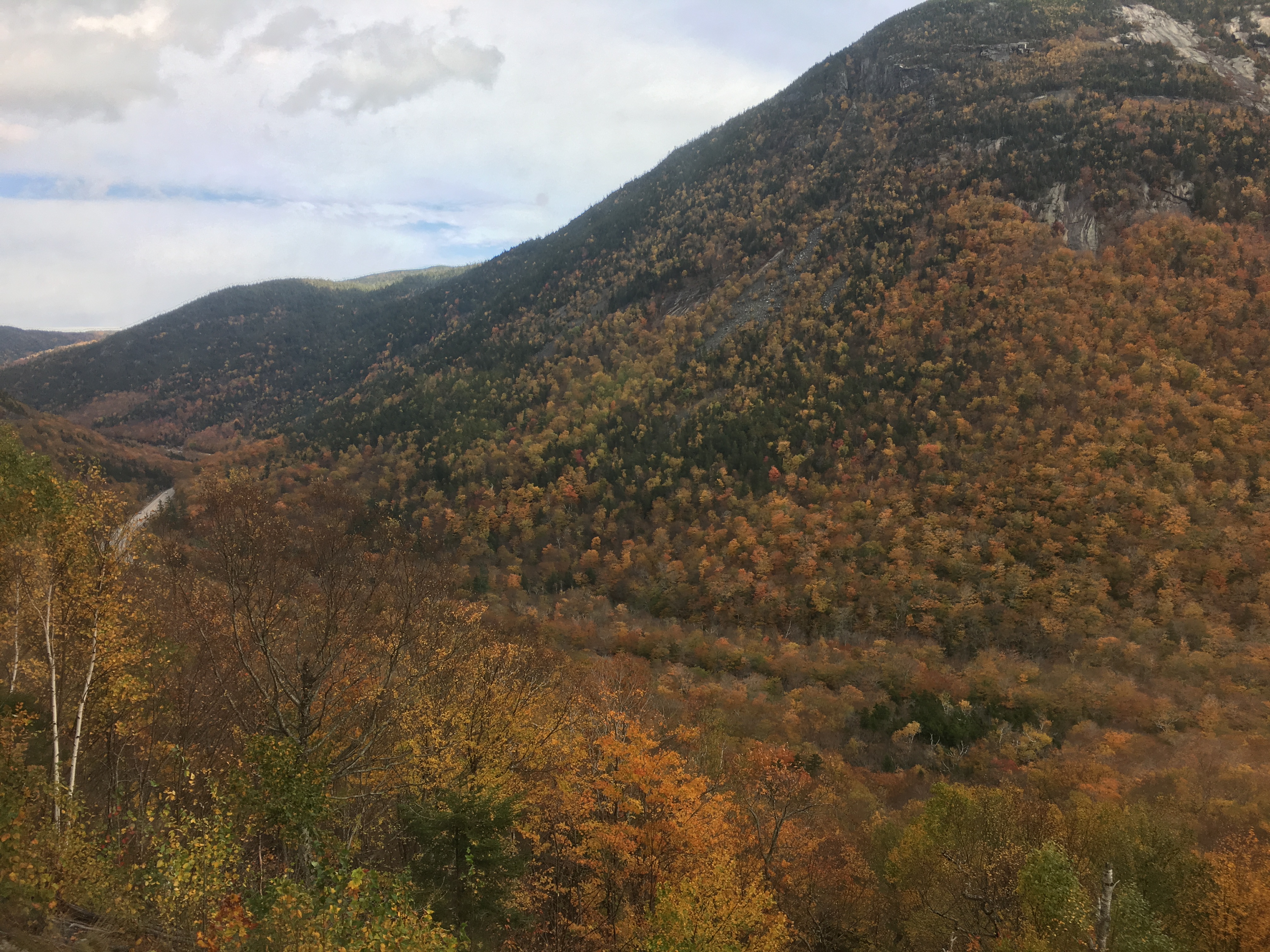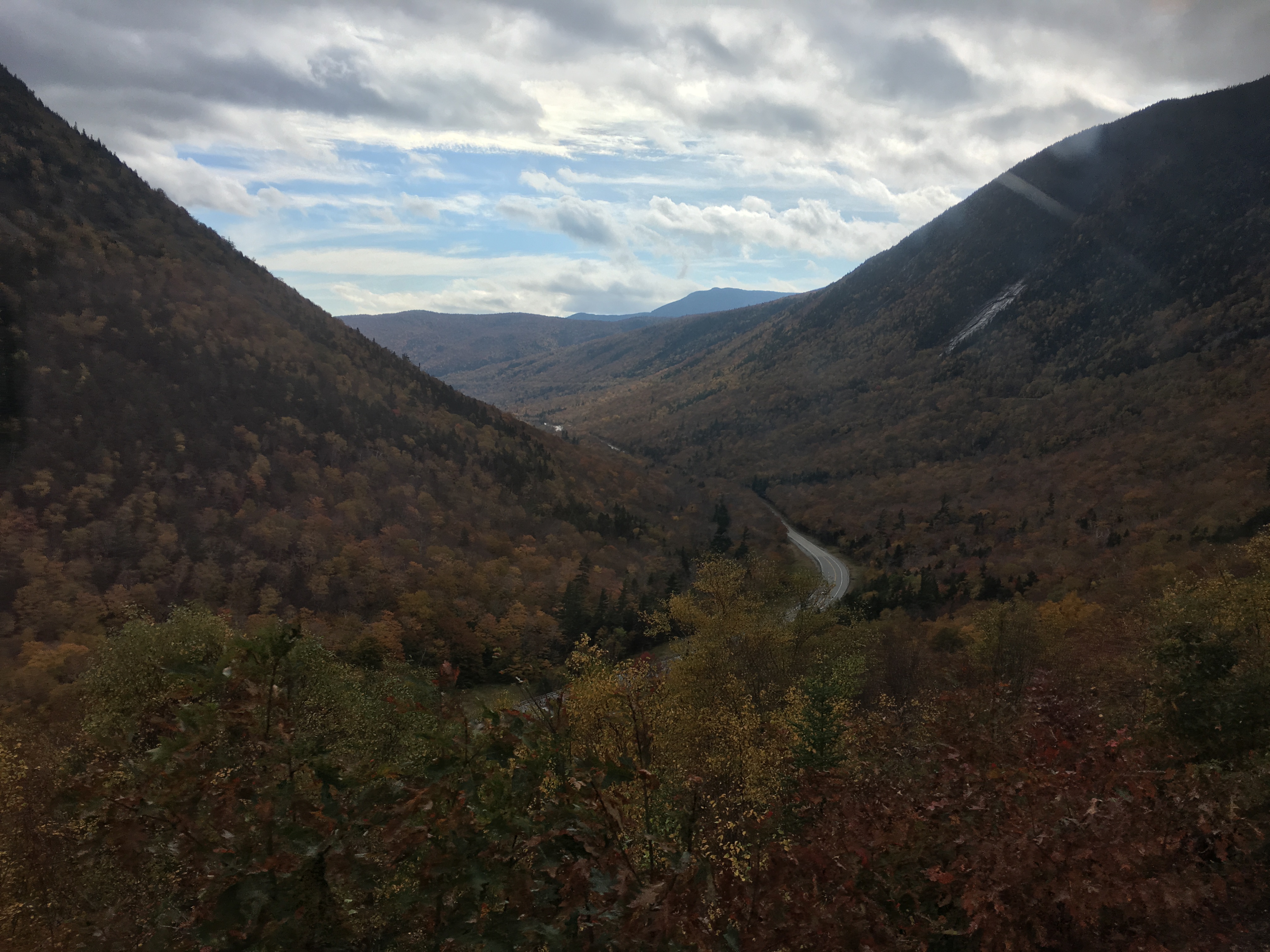 The return journey gave us yet another opportunity to view the breath-taking panorama of vibrant hues in Frankenstein's Trestle.

Upon our return in North Conway, I decided to have dinner at Chef's Bistro (Chefs Bistro) conveniently located near the train depot. This restaurant has more of an upscale feel with eclectic dining options. A couple of vegan options are on their menu, as well. My dinner meal was the Buddha Bowl consisting of teriyaki marinated tofu, garlic-lime quinoa, wasabi chick peas, root vegetables, avocado, kale, vegan aioli, sesame seeds, and cilantro. It was absolutely delicious.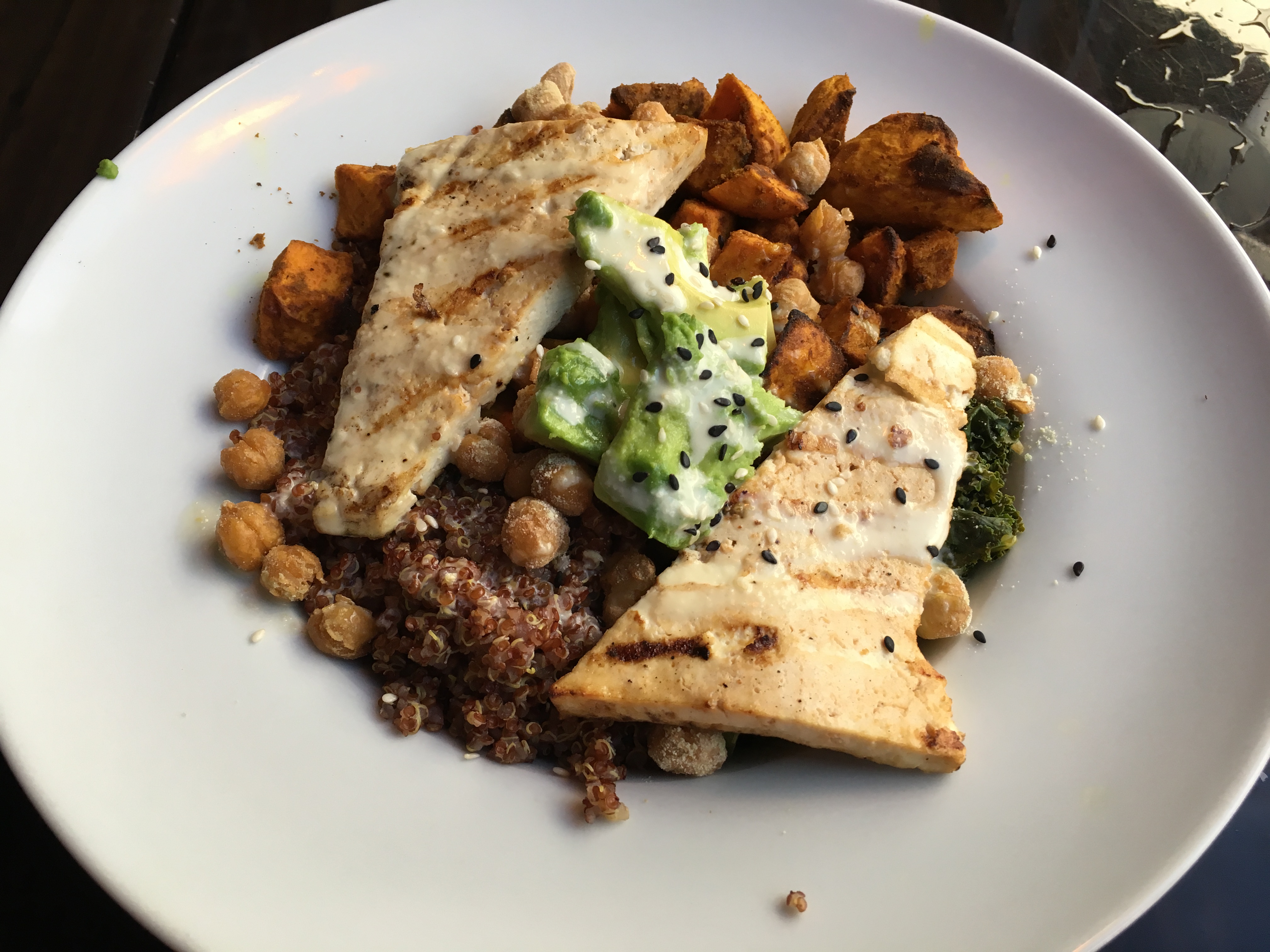 Since I have visited the region in the past, I am very familiar with a local grocery shop and café called "The Local Grocer" (Local Grocer). The vegan-friendly café within the market offers wonderful selections for breakfast, lunch, dinner, and snack time. During this visit, I paid a quick stop to purchase a tasty vegan dark chocolate truffle.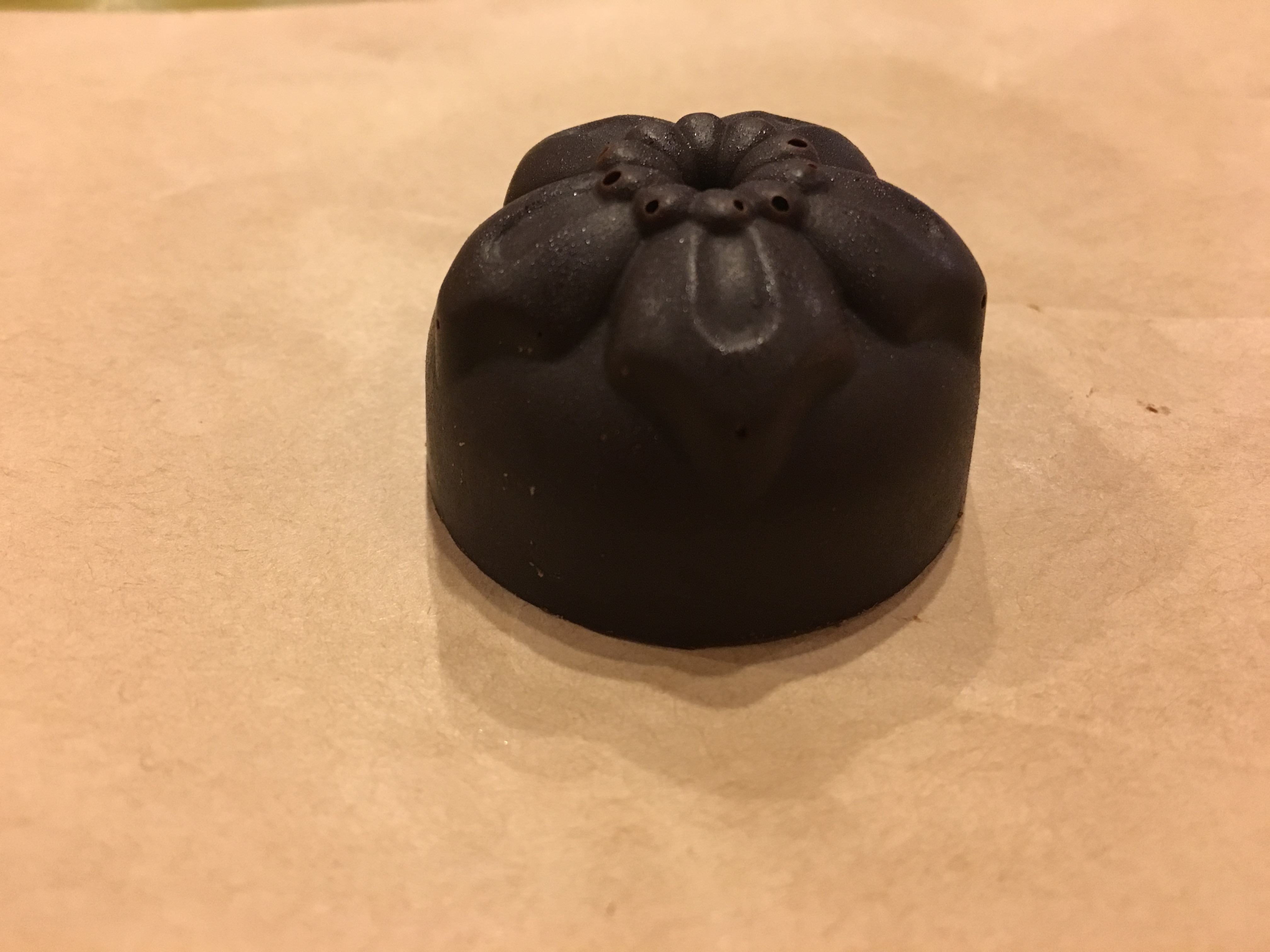 A week had passed and my second foliage jaunt had brought me to the Lakes Region of New Hampshire. I boarded the large M/S Mount Washington ship for a Foliage Cruise around Lake Winnipesaukee, commencing from Weirs Beach. The starting point panorama included mountains, forests, and waters that flow on forever and ever on this massive lake.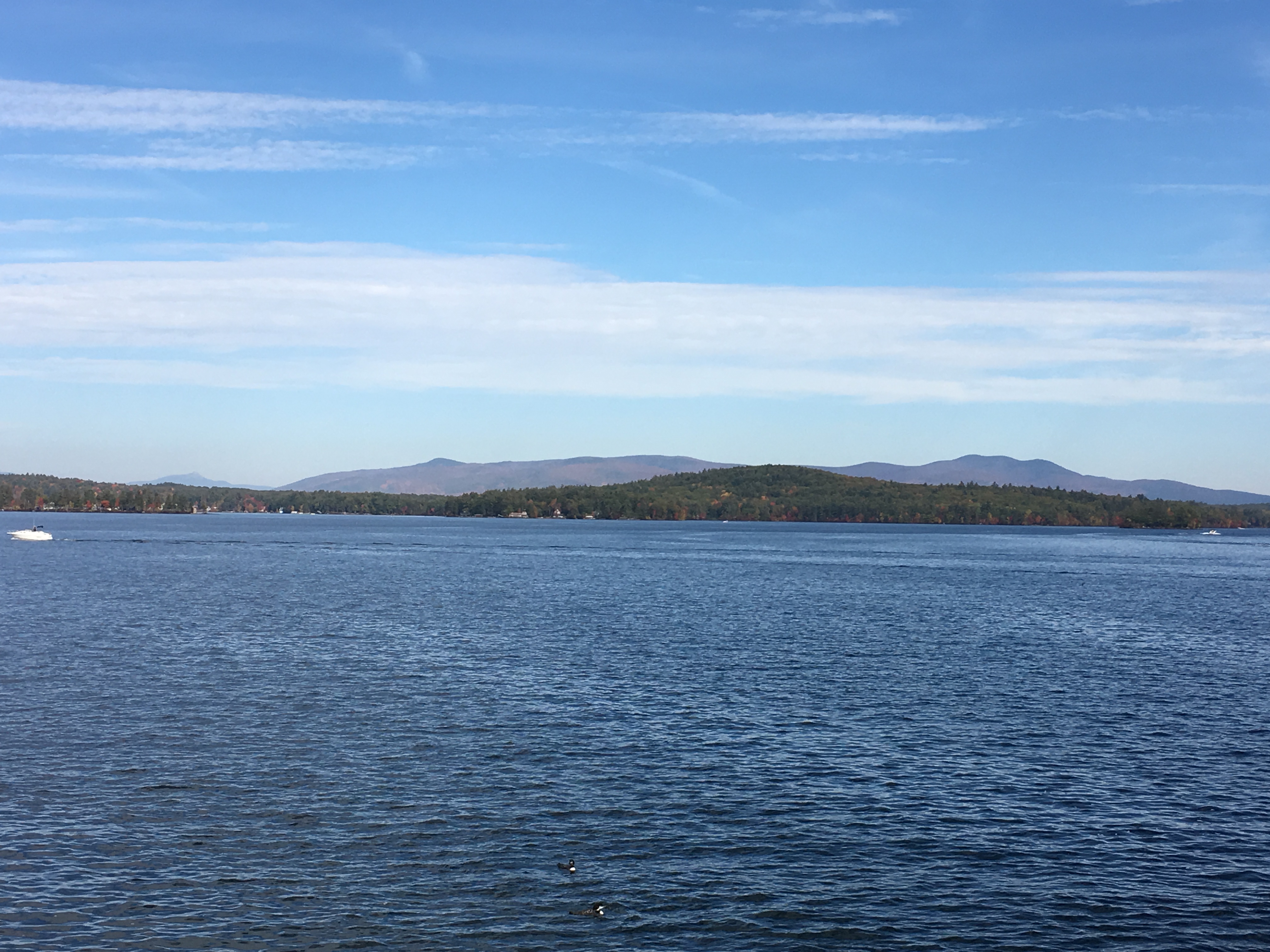 Powerboats enjoy their final ride of the season.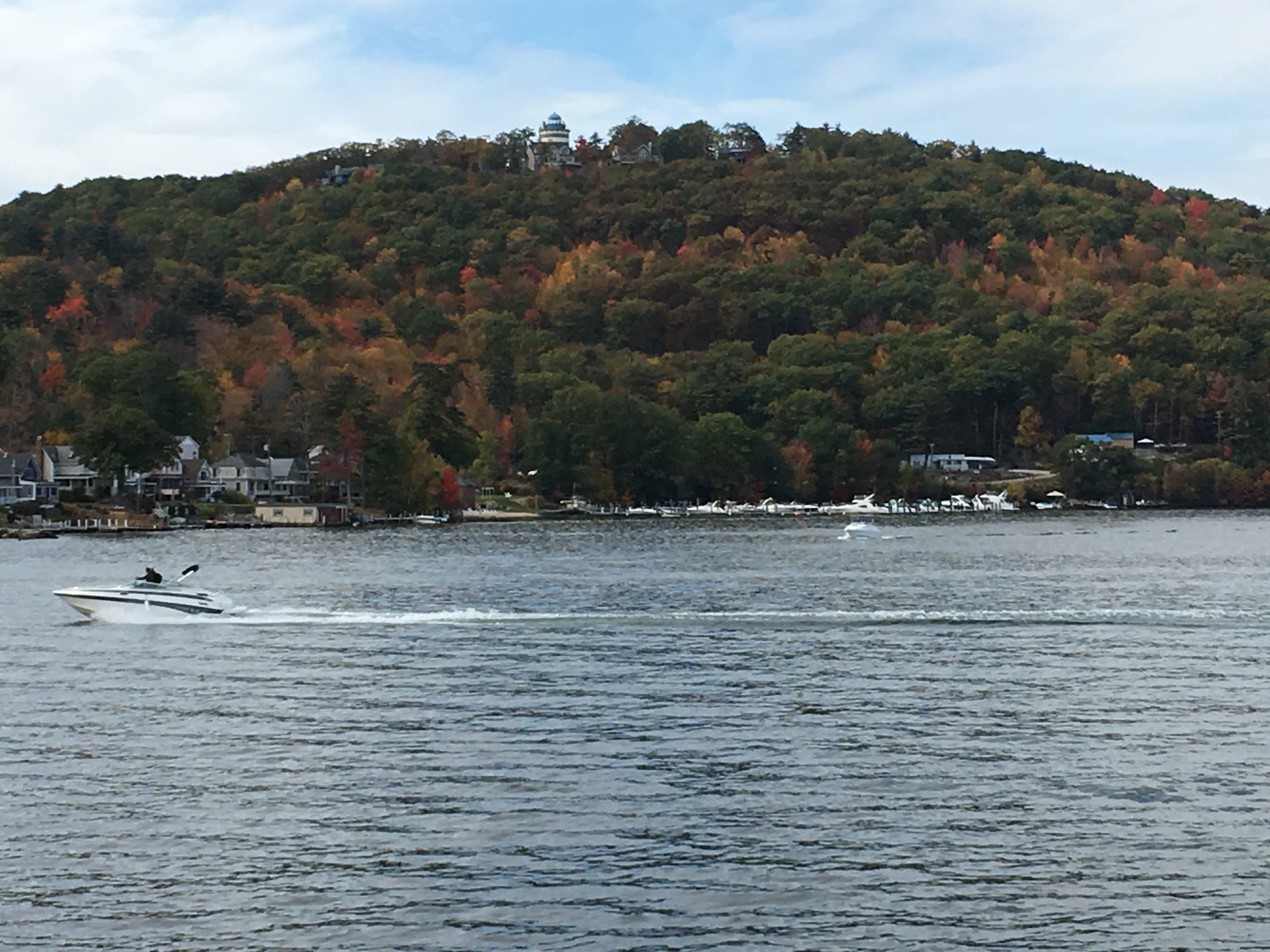 Birds soar high above the landscape, perhaps taking delight in the foliage themselves.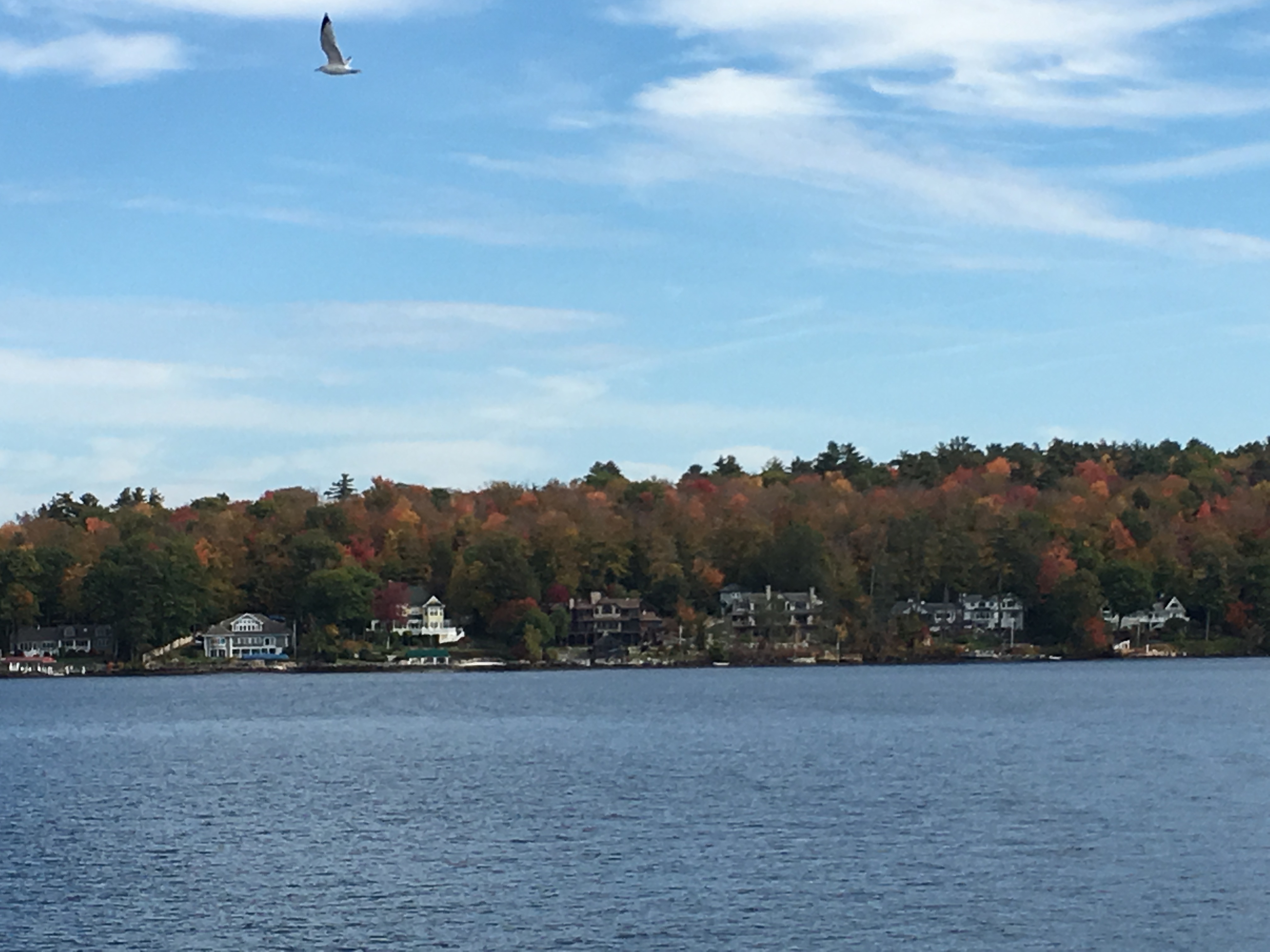 Several small islands appear during our journey, each one booming with colorful Autumn hues in their trees.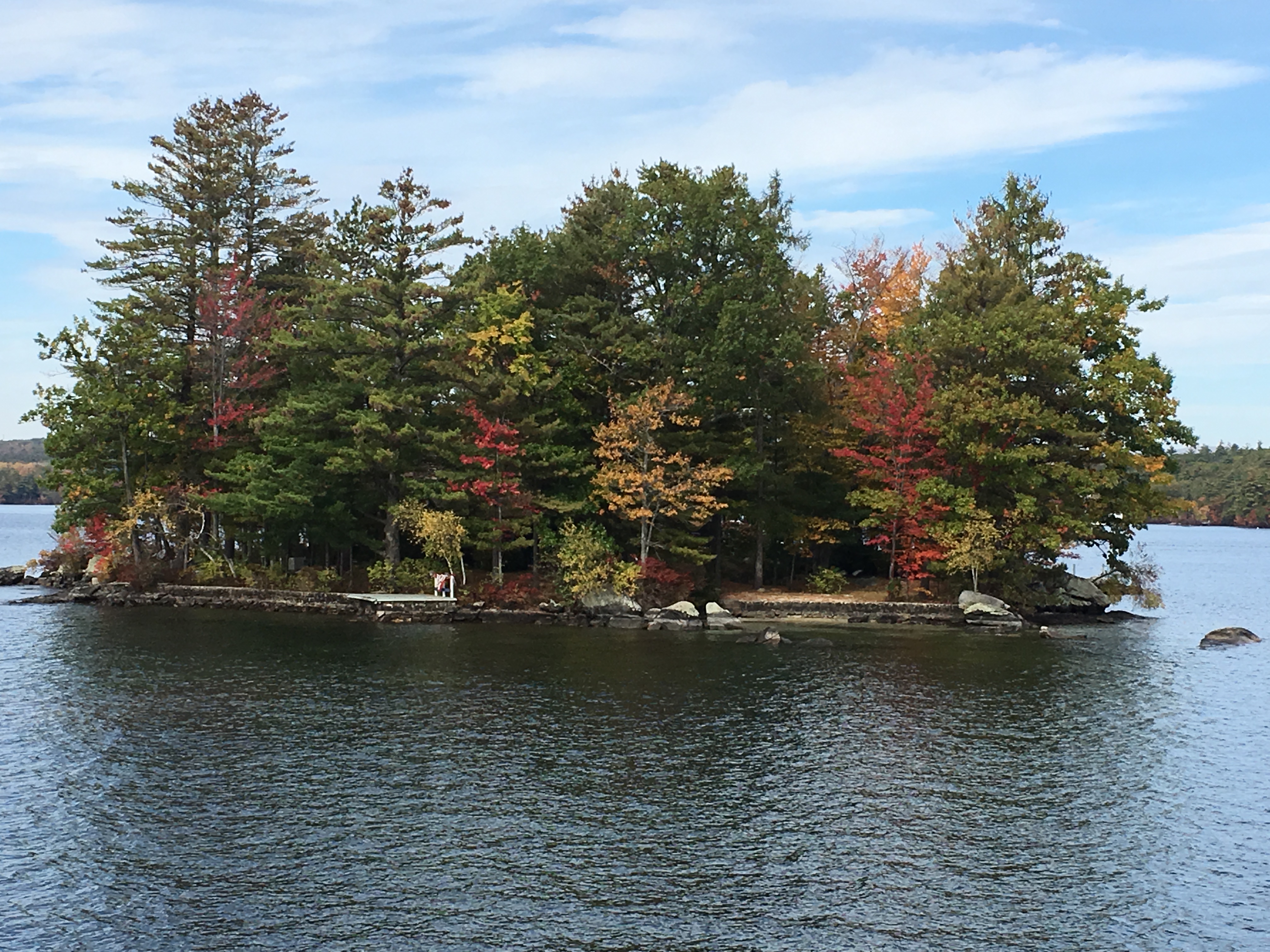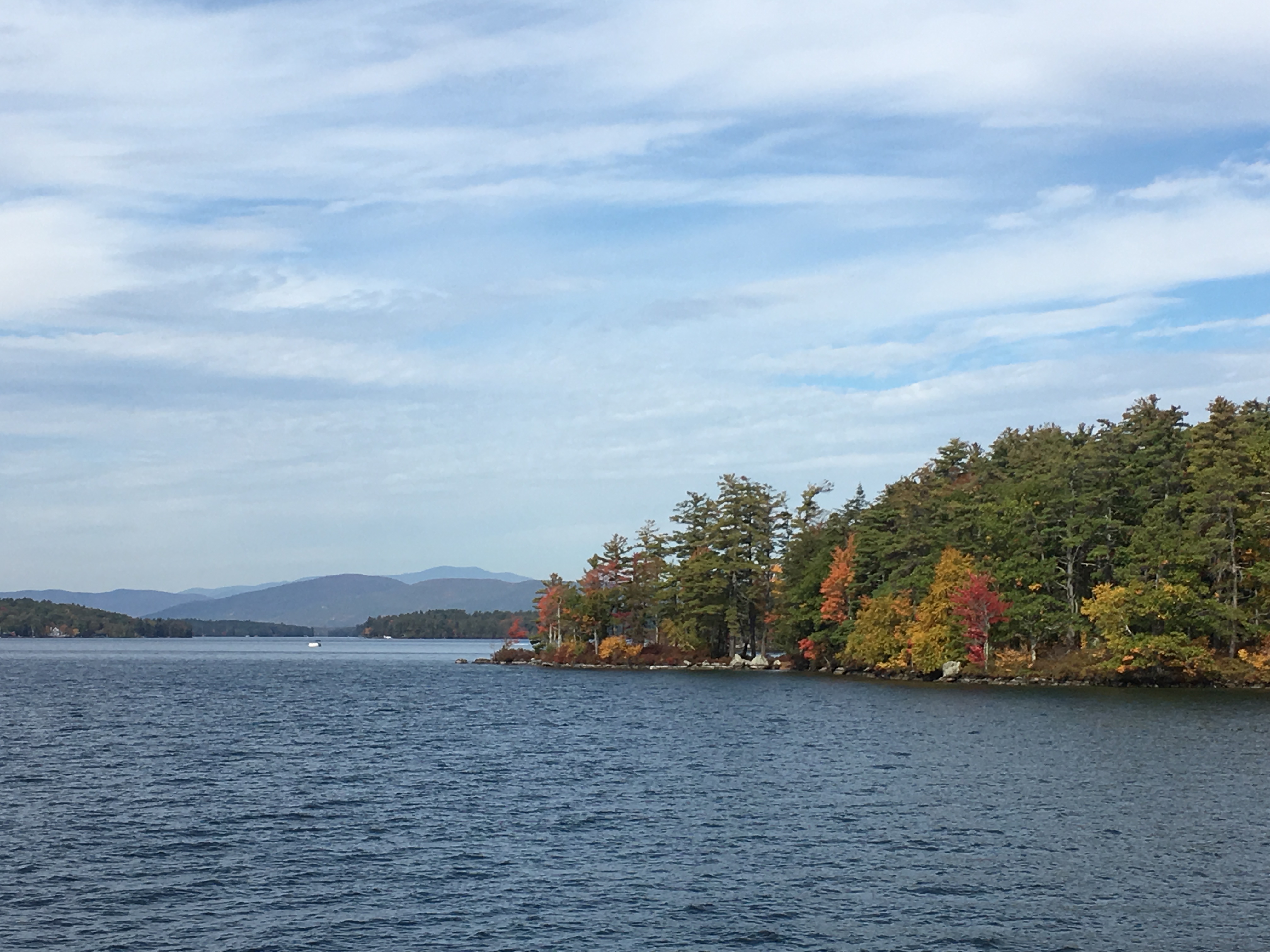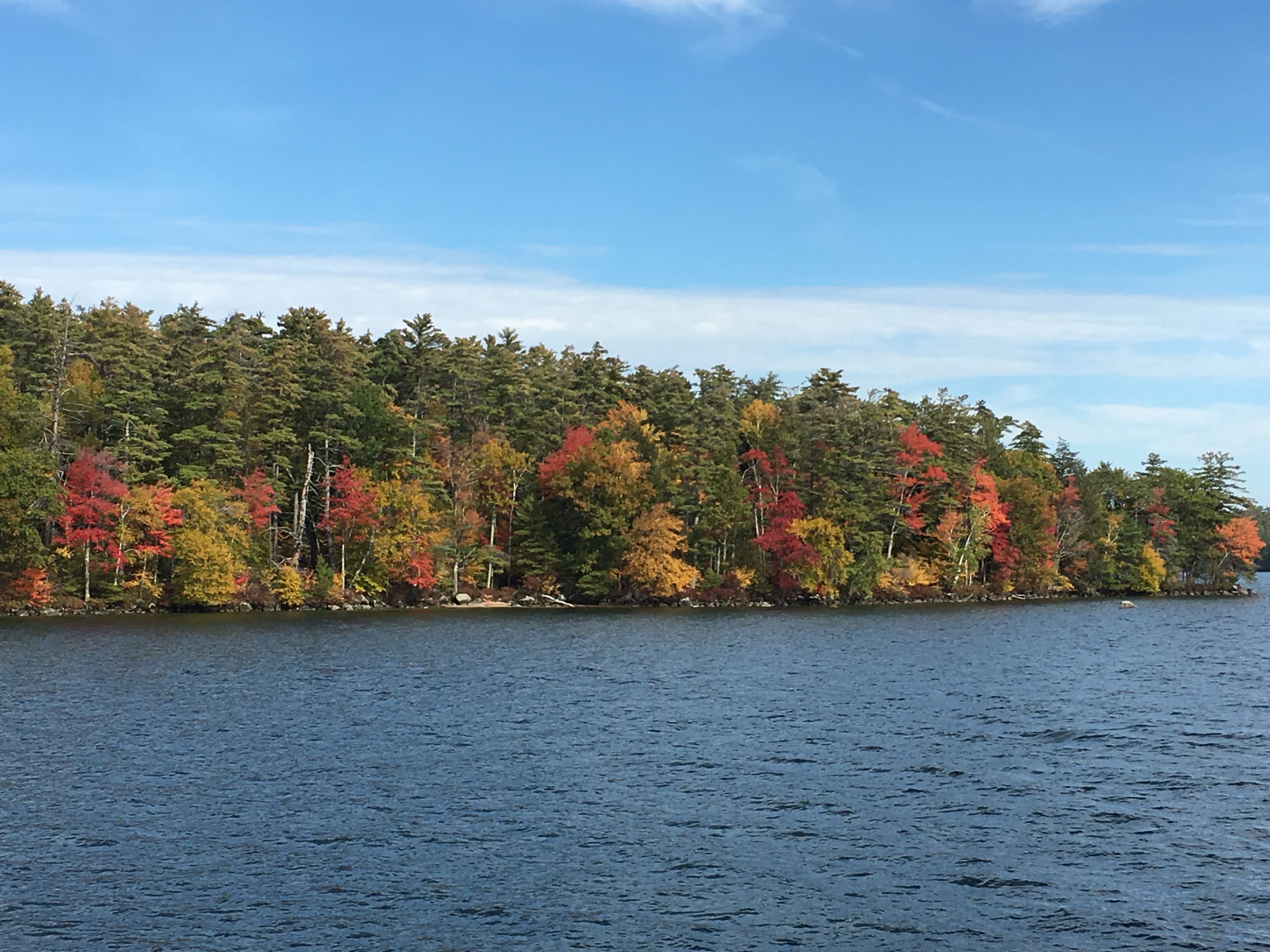 Vacation homes surrounded by beautiful foliage encompass the lake's circumference.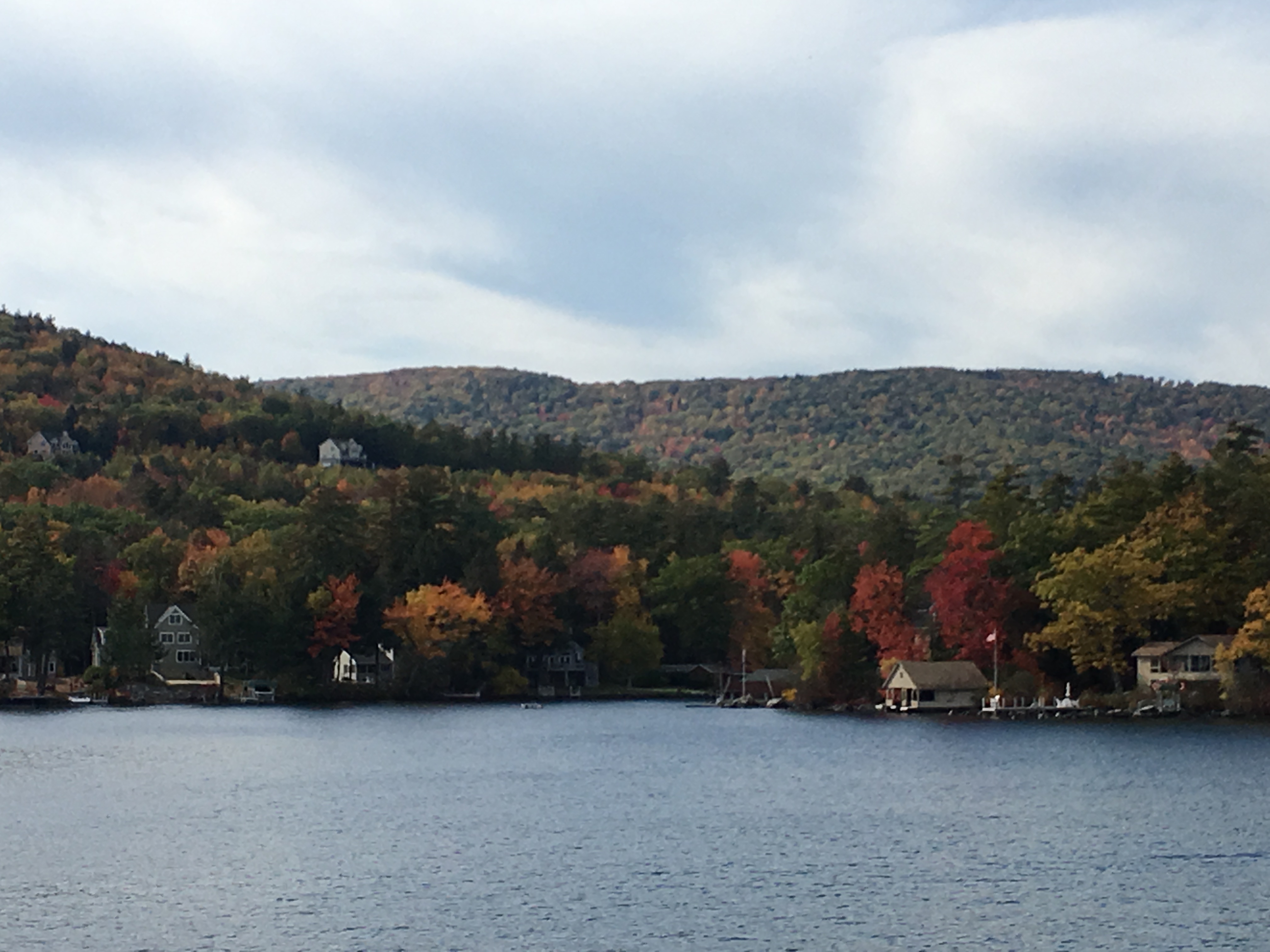 Even a stone castle emerged in our sight, perched among trees with colorful foliage.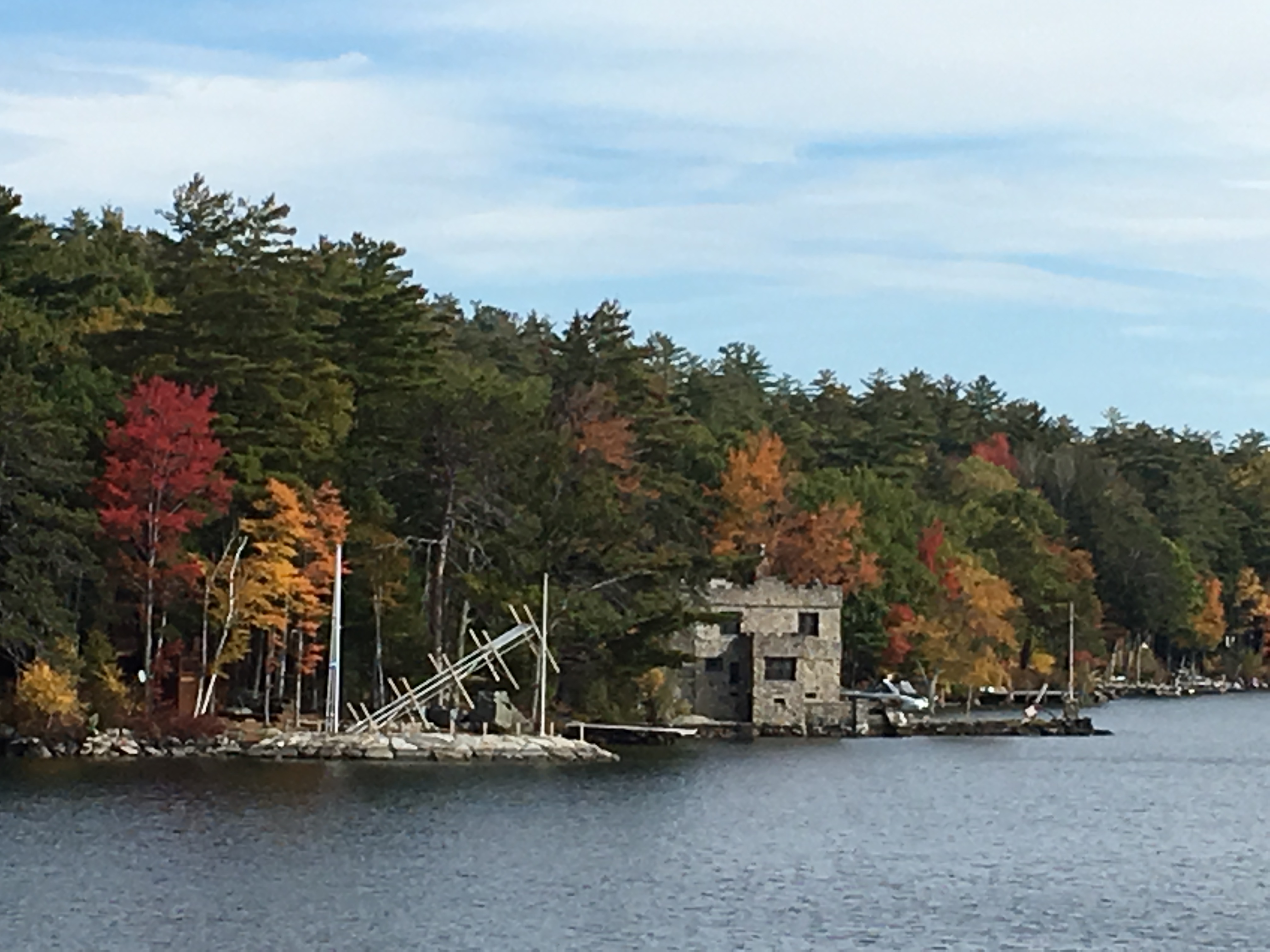 We cruised along at a steady pace, while taking in the radiant views throughout our excursion. Brilliant foliage continued to appear across the mountains, islands, and woods.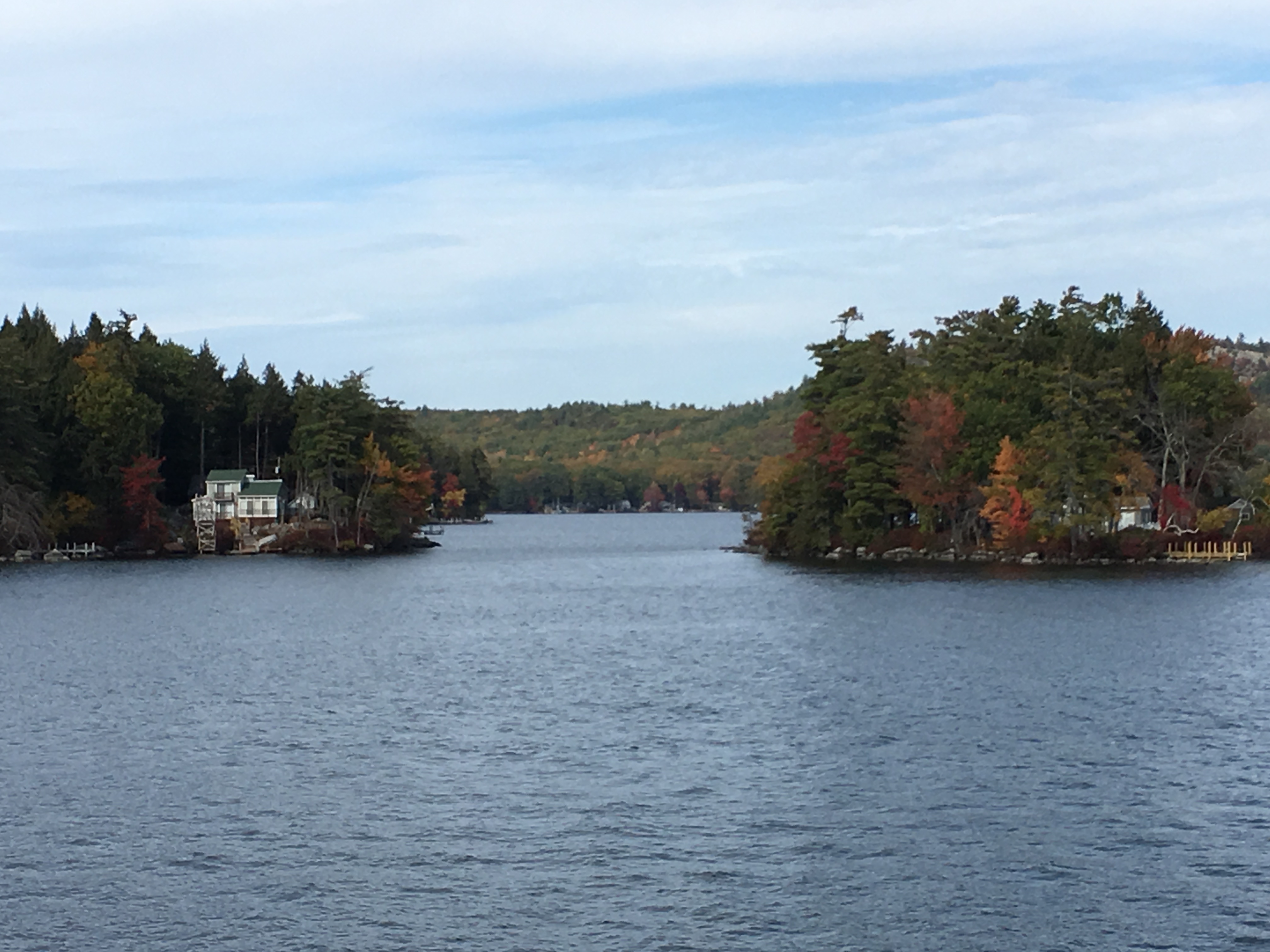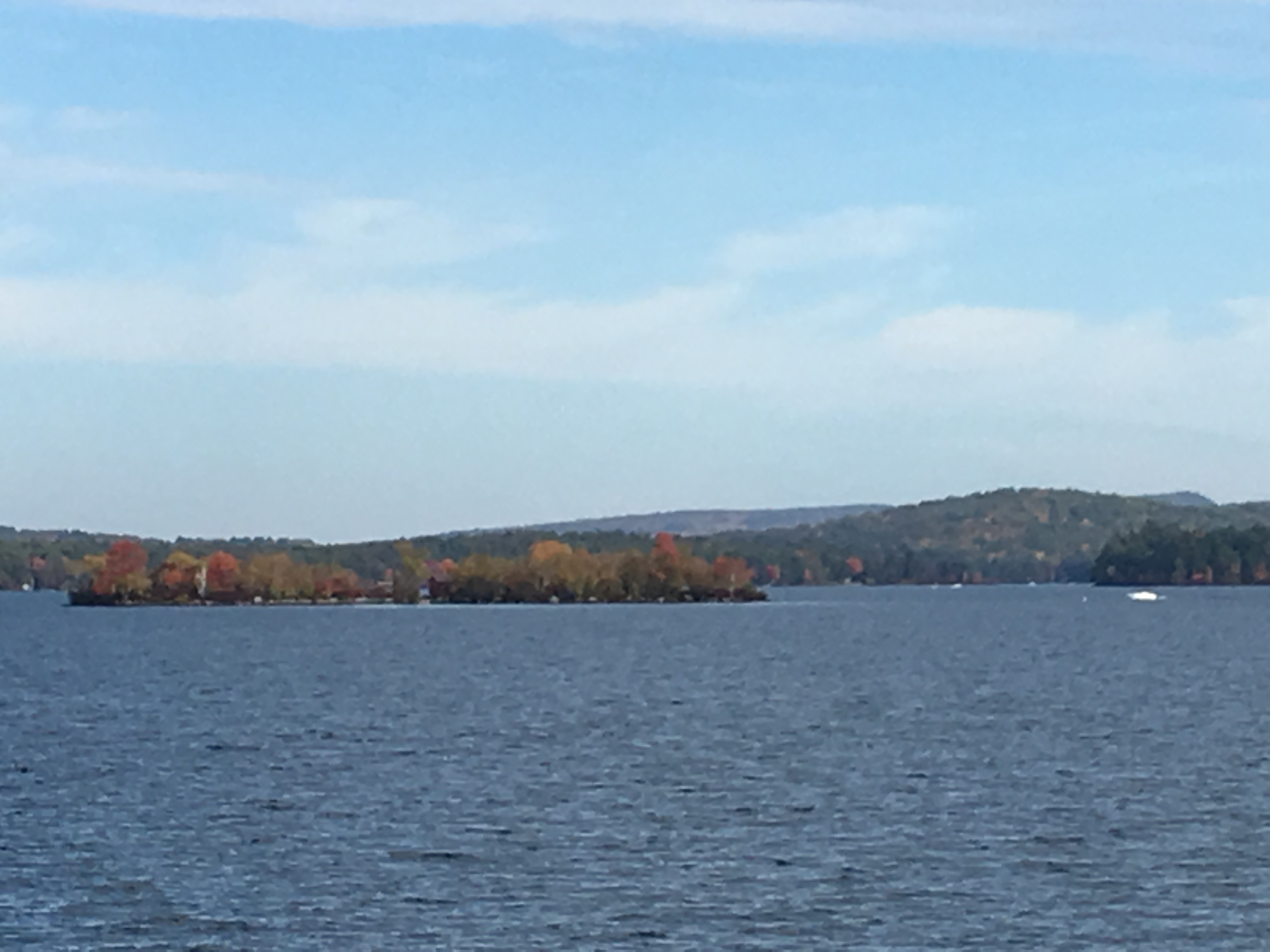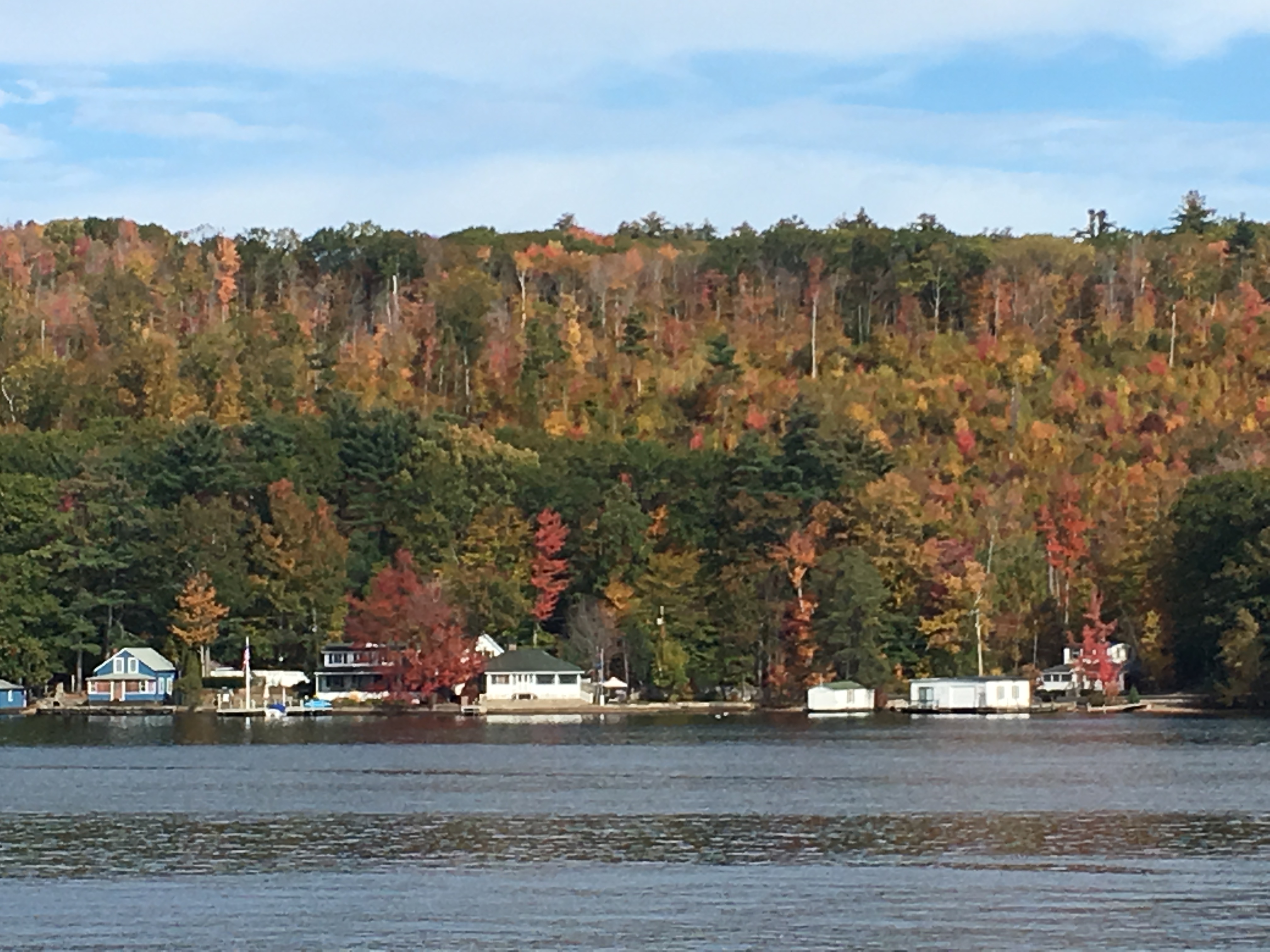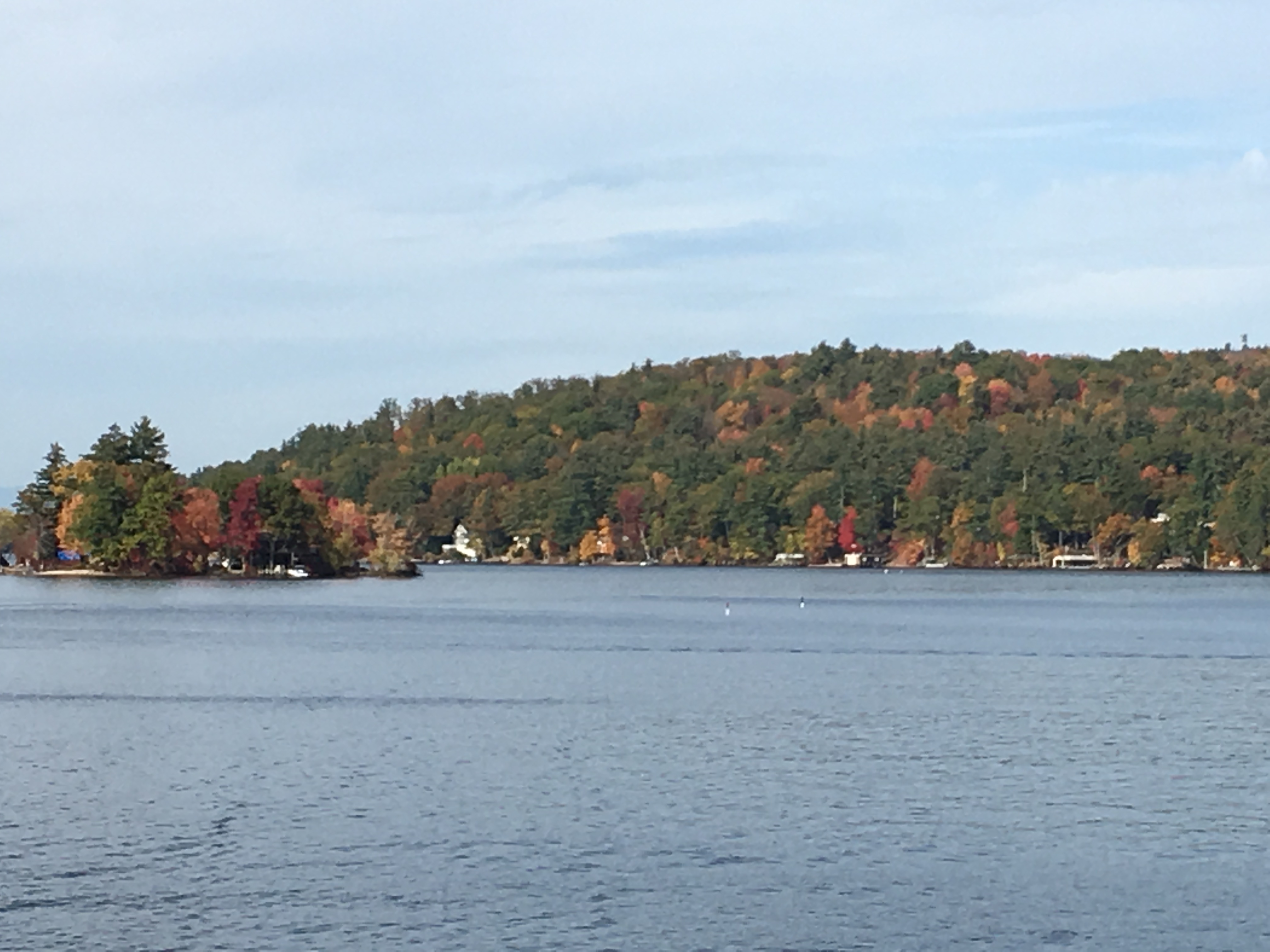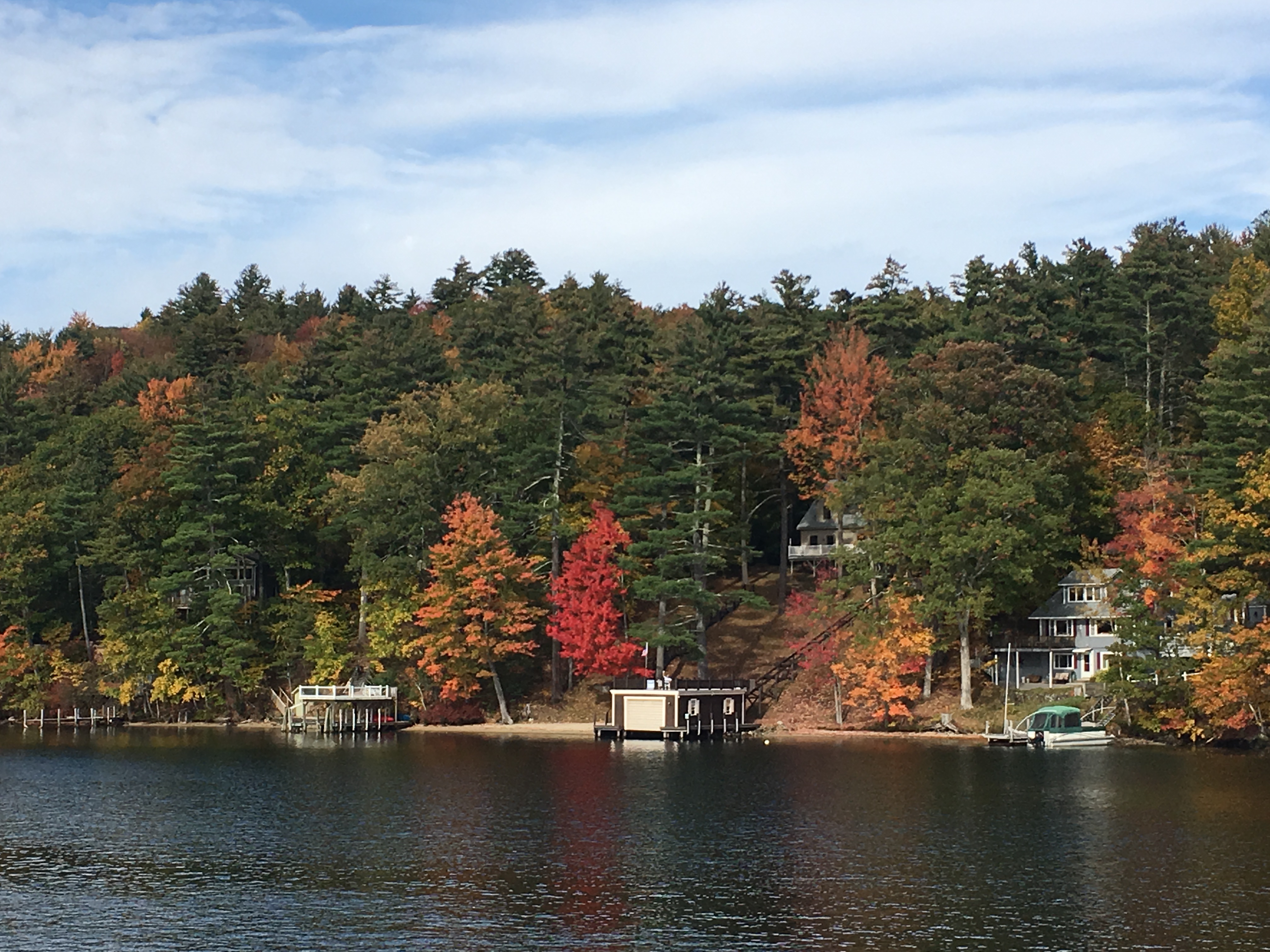 Our final stop at Alton Bay allowed several passengers to disembark at their point of origin. The boat captain then commenced the return journey to Weir's Beach for the remaining passengers, including myself.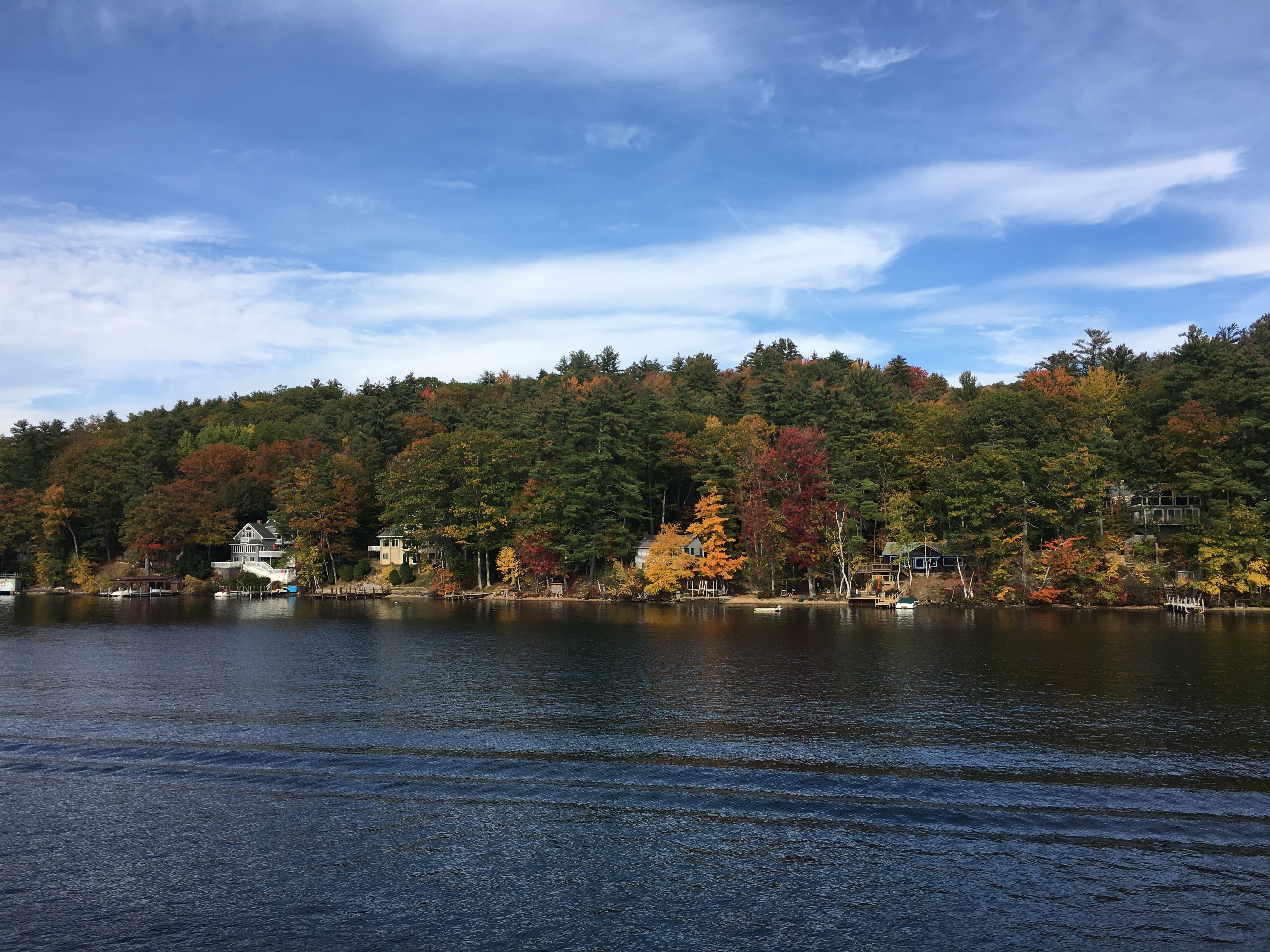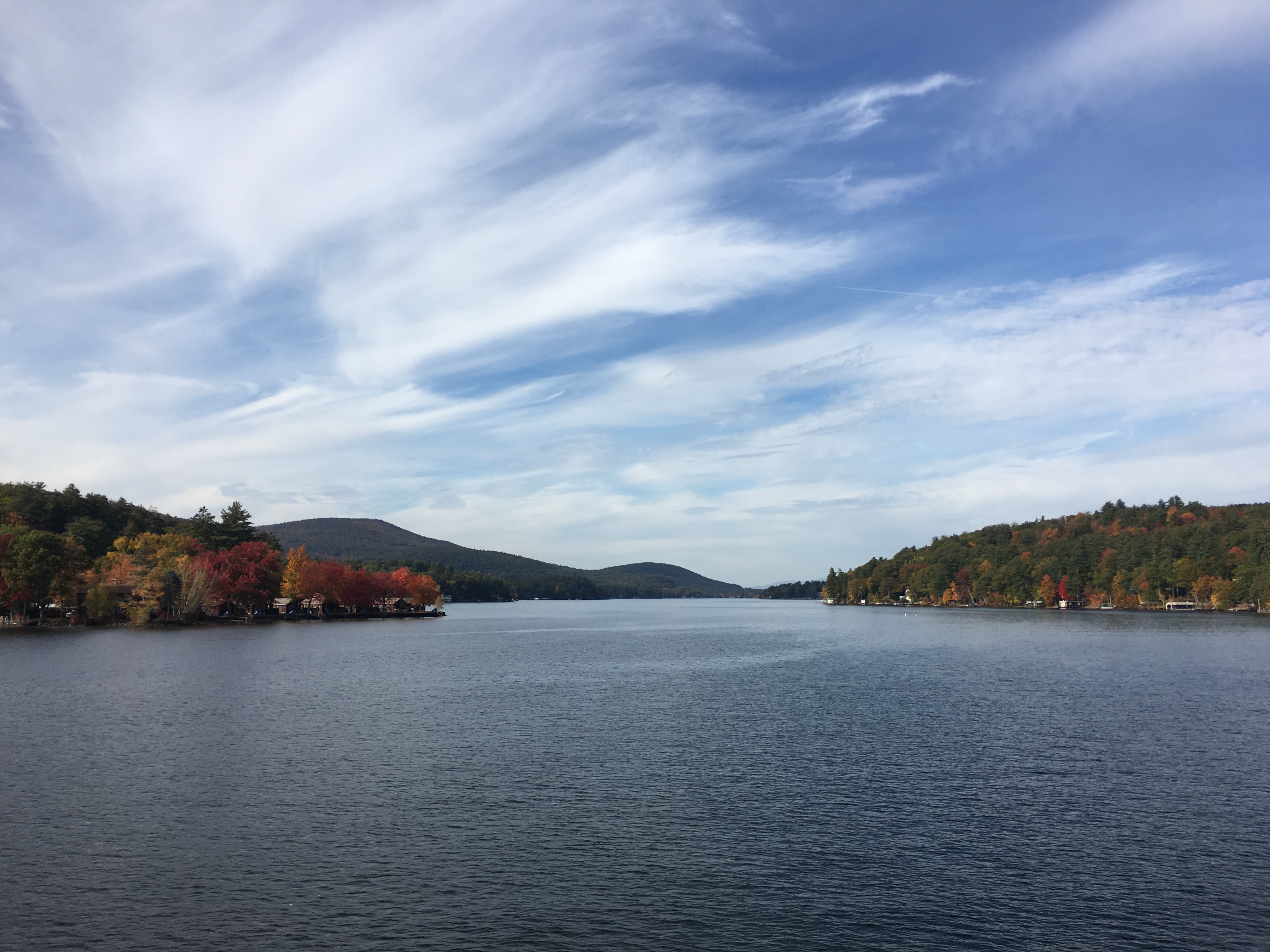 Since vegan options were not available onboard, except for some fruit given to me by the kind purser, I was ready for a meal when we disembarked. Tavern 27 (Tavern 27) in nearby Laconia, has a few vegan options on their dinner menu. The casual historic pub & dining establishment provides a cozy atmosphere. I dined on a bowl of Brussel sprouts appetizer and a roasted root vegetables entrée on pita bread. My dinner was delicious.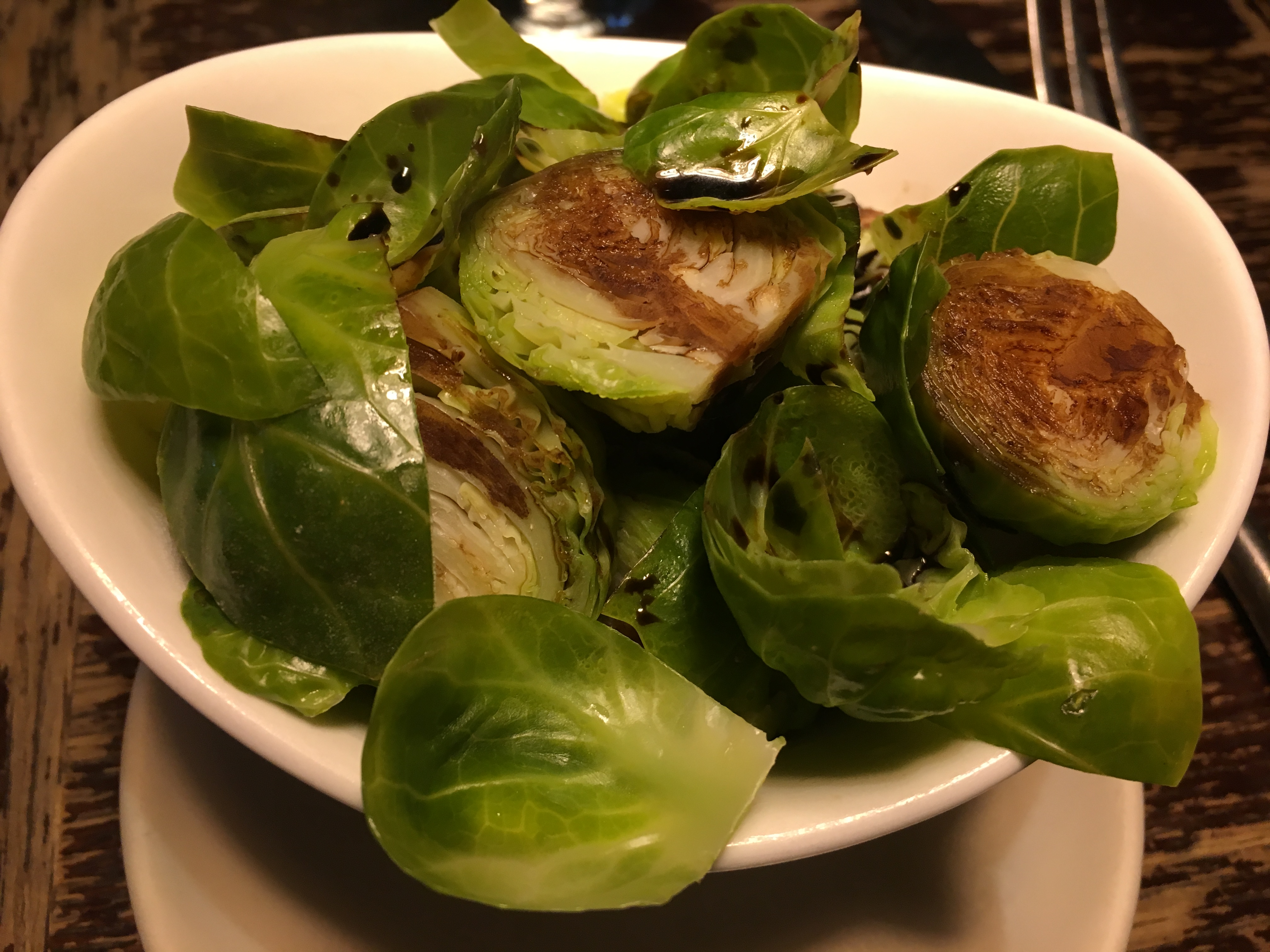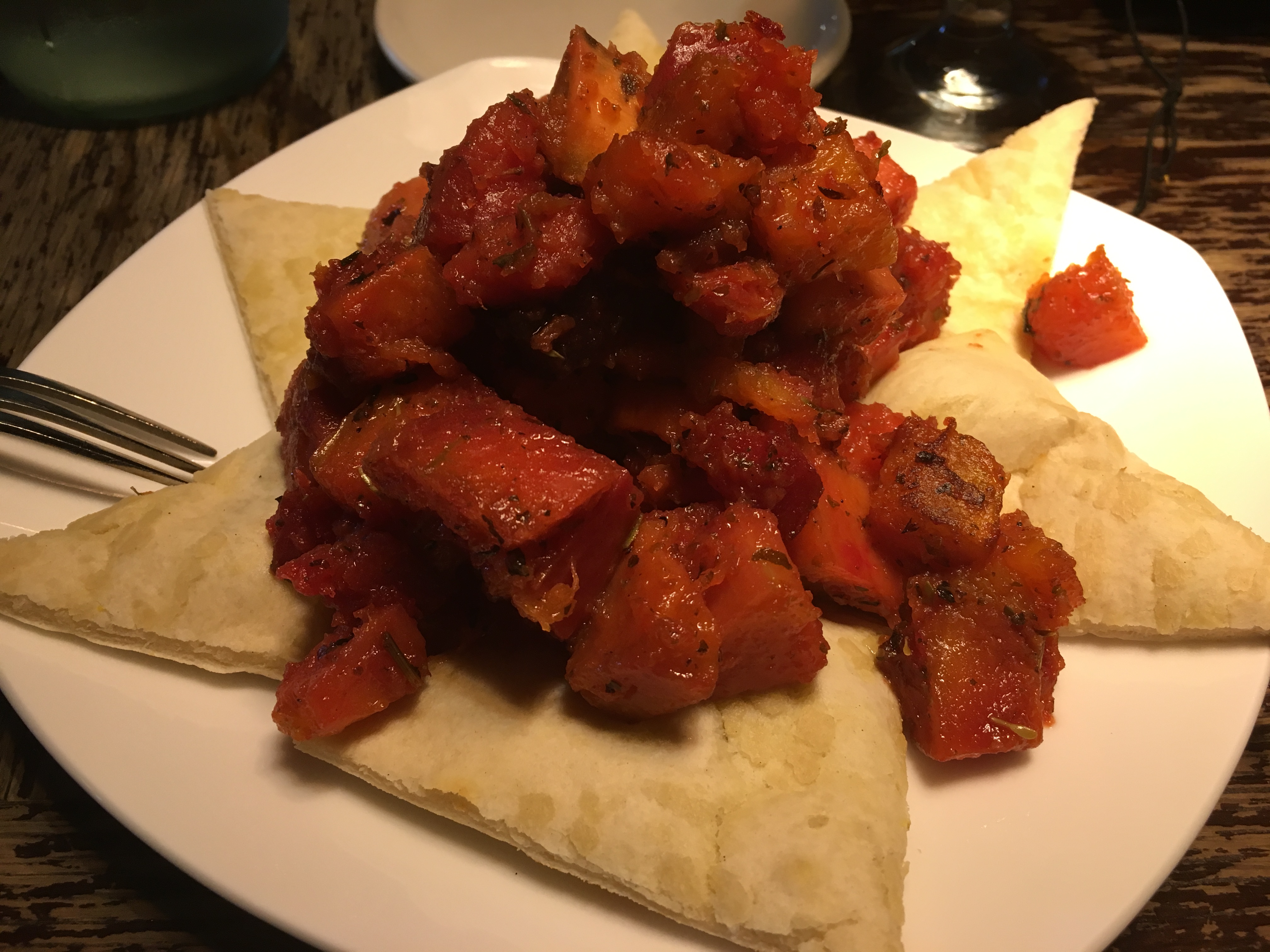 An all-vegan restaurant has opened in the town of Tilton. Raw Life Café (Raw Life Cafe and Juice Bar) is a casual dining space that offers raw meals, smoothies, and sweets. I devoured a scrumptious pumpkin whoopee pie and washed it down with a flavorful pumpkin smoothie.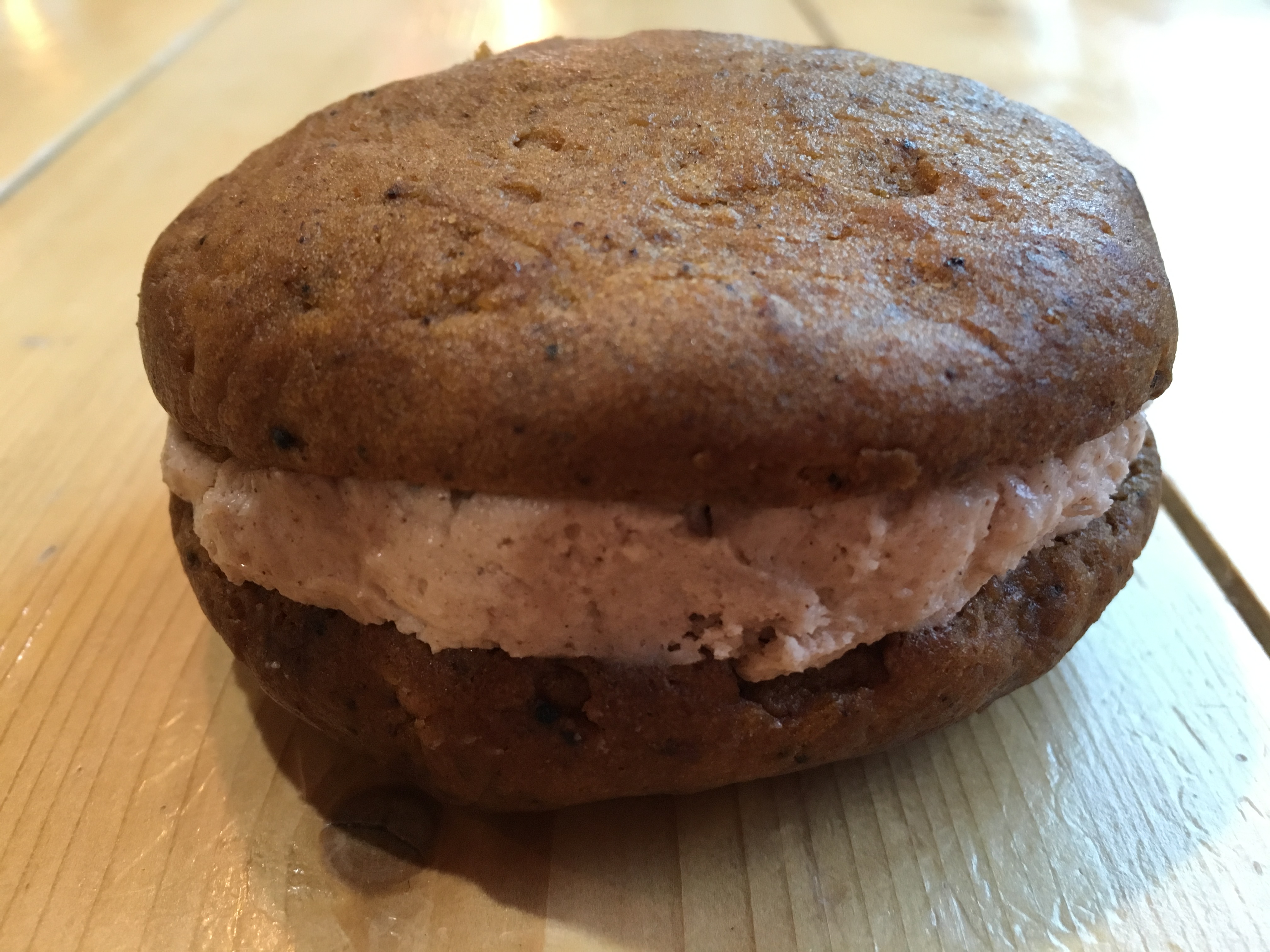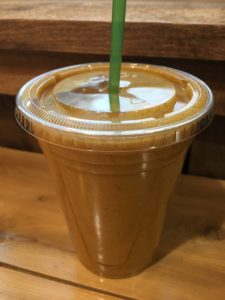 I really enjoyed my train and cruise exploration of the Fall foliage in New Hampshire. The ever-expanding vegan dining options in the region impressed me. Whether you are a local or a tourist from abroad, exploring New Hampshire's Fall Foliage and vegan dining scene is well worth a visit to this scenic destination.