The Hudson River Valley is a region of New York that runs along the Hudson River. Popular for its fruit orchards, farms, the 'Hudson River School of Art' movement, and notable authors; there is much to explore in any given season. My journey brought me there during late Autumn.
During the last weekend in October, I decided upon a visit to the villages of Tarrytown, Irvington, Dobbs Ferry, and Sleepy Hollow; all of which are located in the southeastern part of the Valley and less than an hour's drive from New York City. My reason for visiting this destination was to experience the local Fall activities, get a glimpse into the life of a popular 19th century author, and check out the local vegan dining scene for the weekend.
I arrived in Tarrytown after an easy 3 1/2 hour drive from the Boston area. The town's welcome sign greeted me, while a statue of a Revolutionary War hero stood proudly nearby.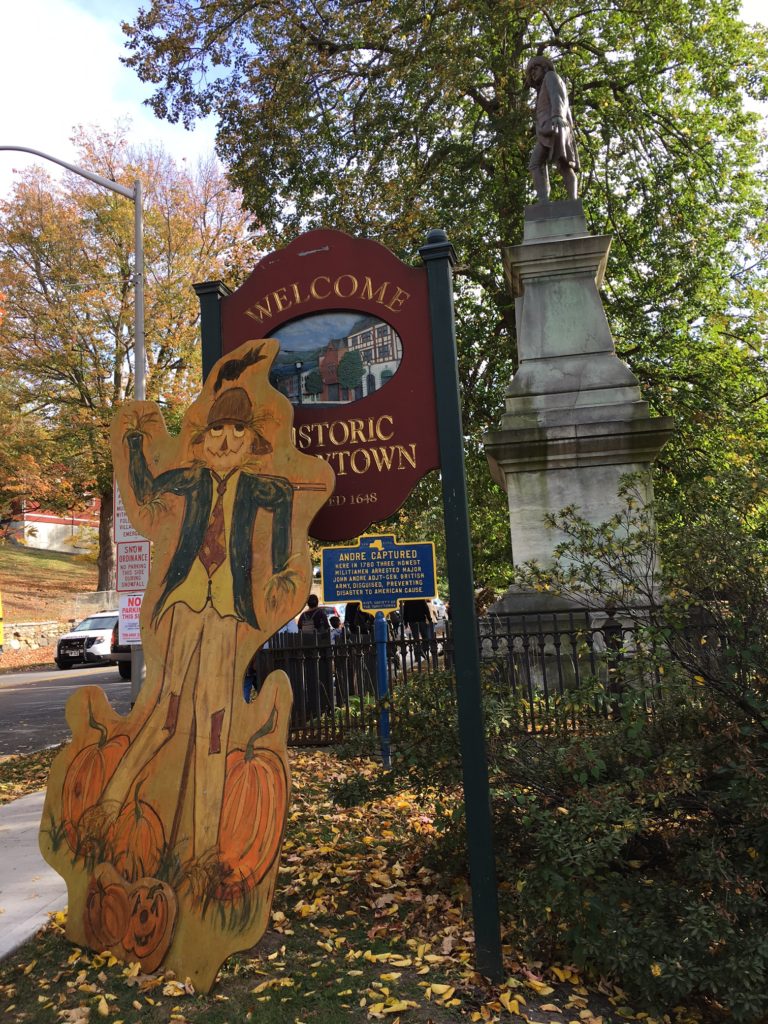 This region of New York State was settled by the Dutch. Many local traditions, architectural styles, and foods are influenced by their culture. Upon arrival in Tarrytown's, I strolled about the quaint town center, perusing the shops.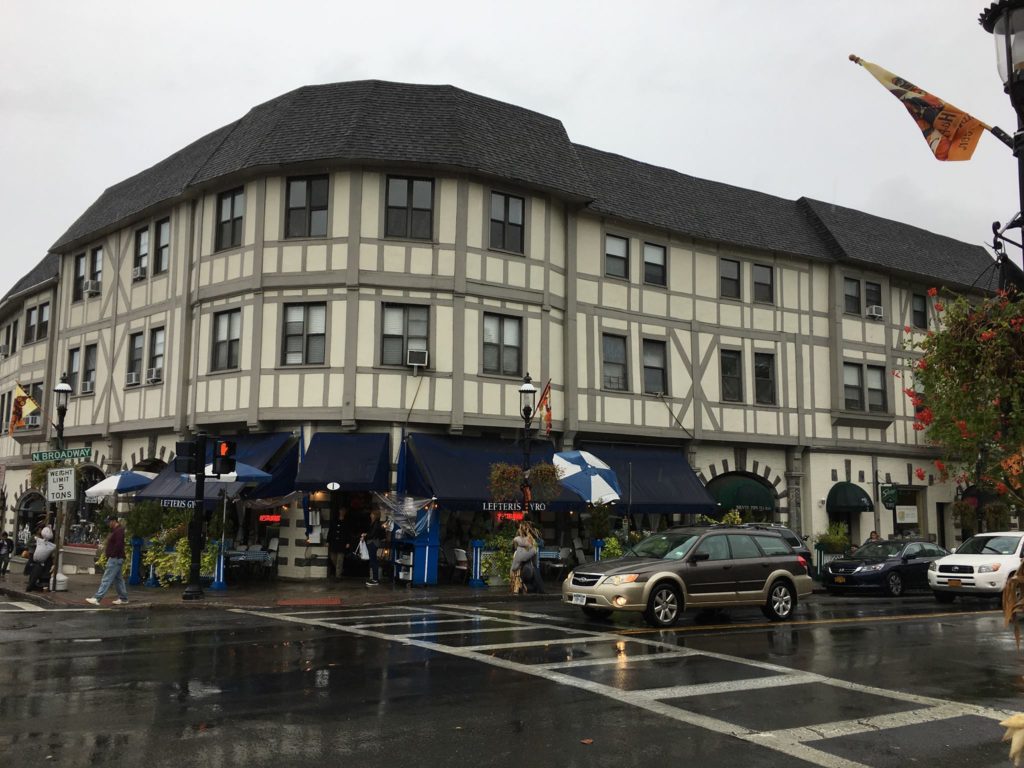 Shortly thereafter, I headed to Muddy Water Coffee House(Muddy Water Coffeehouse) for breakfast. My morning meal was a tasty apple muffin with a tumeric tea.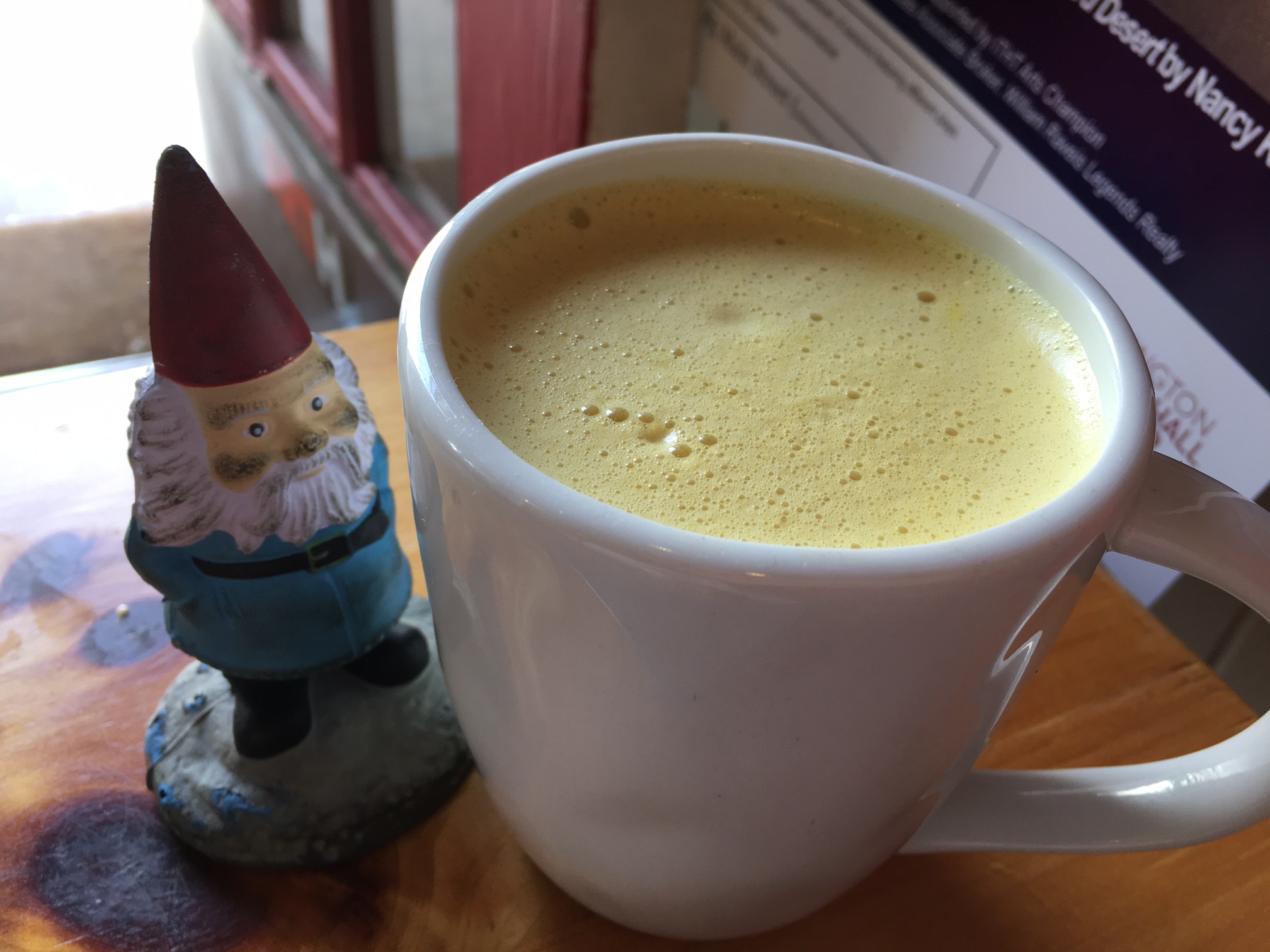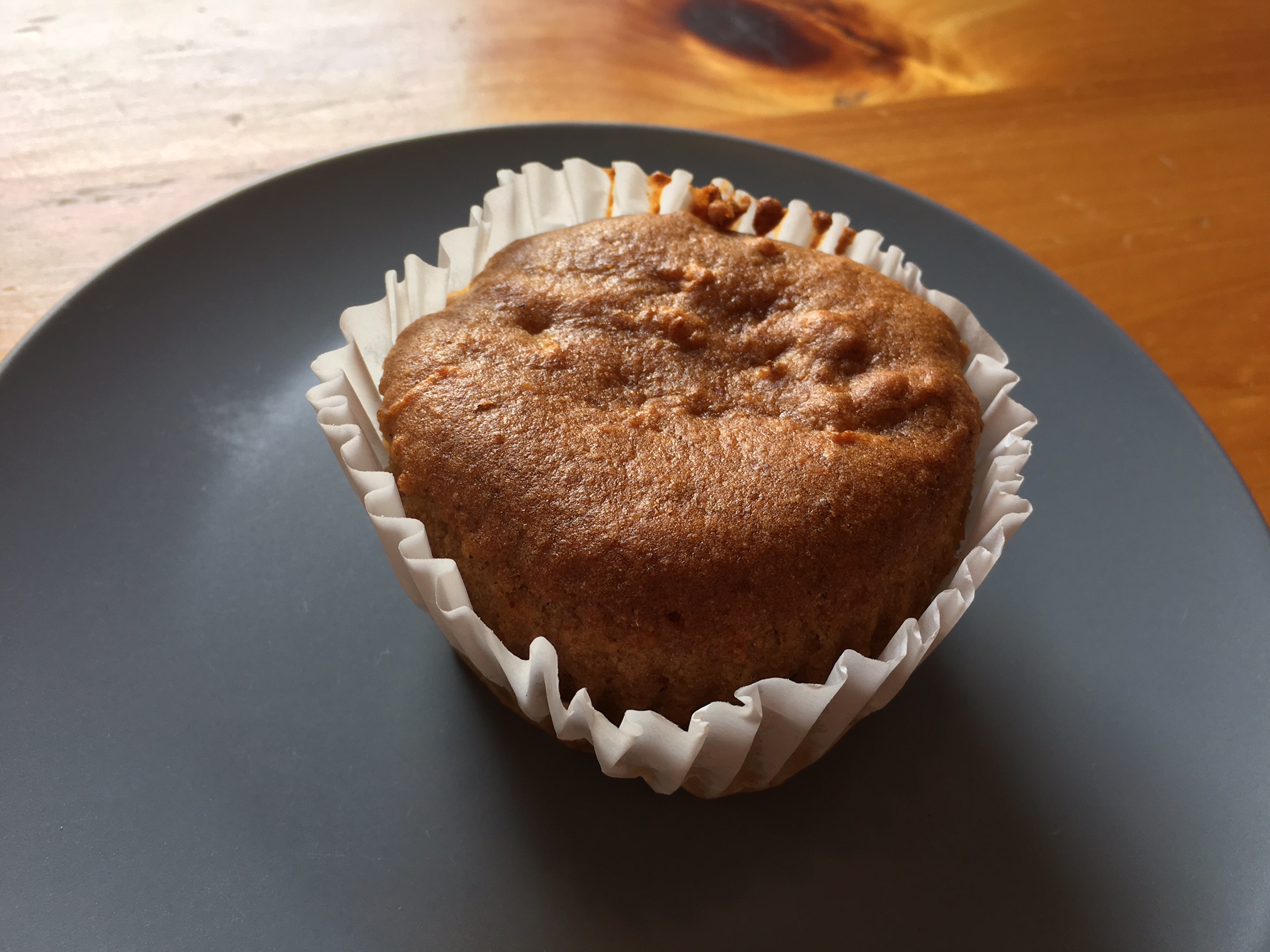 Prior to checking into my airbnb in the village of Dobb's Ferry, I stopped by the banks of the Hudson River to admire its breath-taking views.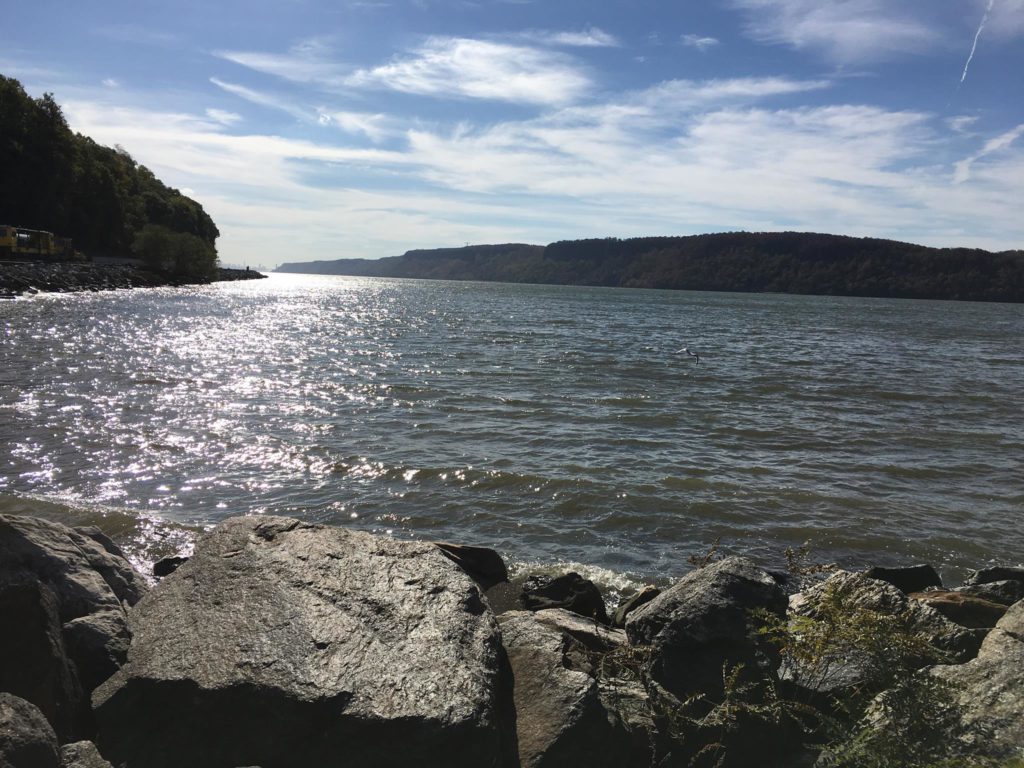 Arrival at my accommodations gave me time to freshen up a bit and get acclimated. Lucky for me, a vegan-friendly restaurant resided in Dobb's Ferry center. For lunch, I dined at the vegan-friendly "Mix On Main"(Mix On Main). I opted for a vegan pannini with pan-seared seitan, sauteed mushrooms and onions, melted vegan mozzarella, and topped with BBQ sauce. For my beverage, I chose the "Main Street LImeade" made with cucumber, ginger, lime, mint, and apple. My meal was really tasty. The display case also offered a vegan chia pudding dessert.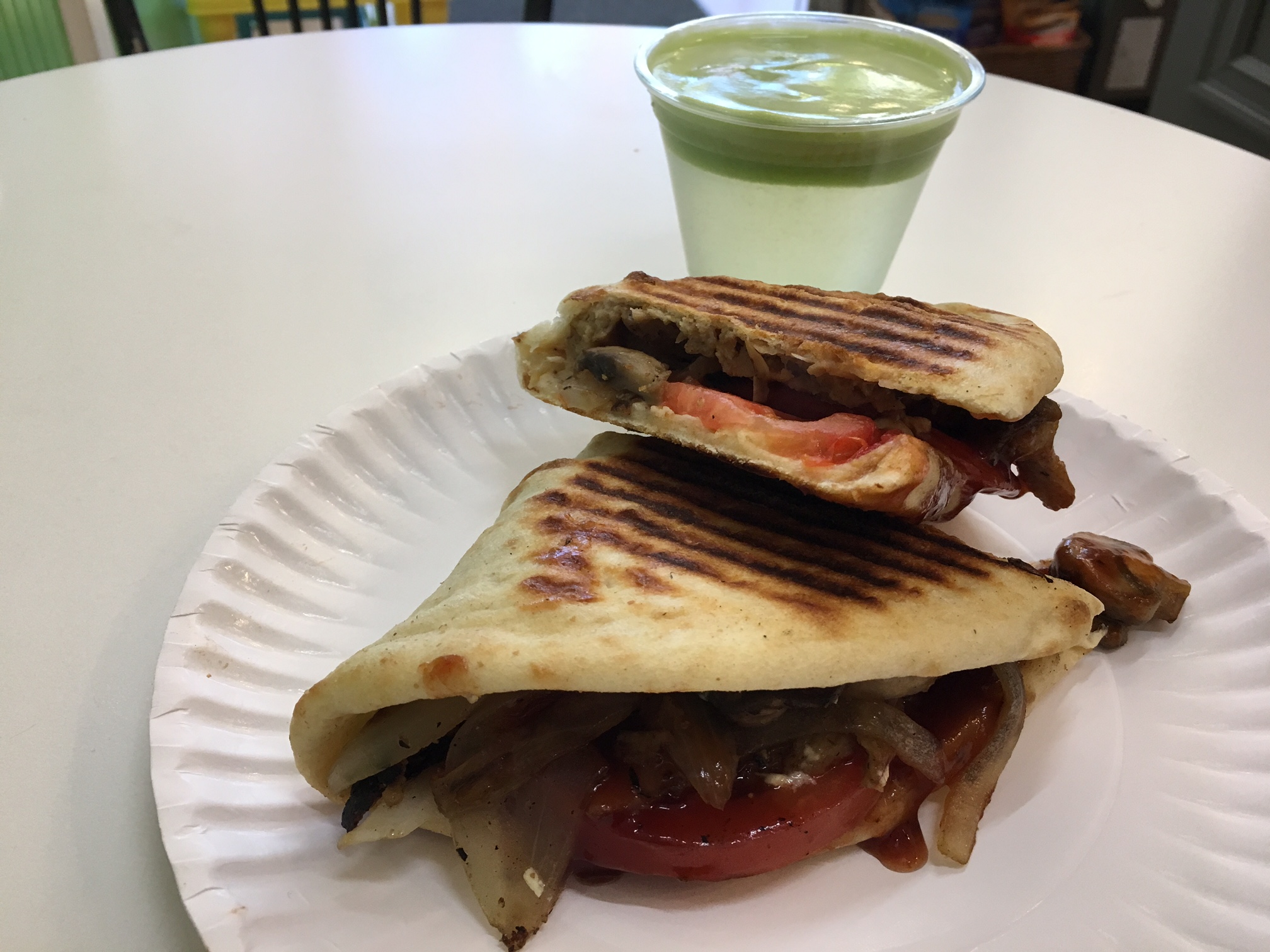 A quick, ten minute drive brought me back to Tarrytown. Whimsical scarecrows grace the streets of the town center, each dressed in different attire.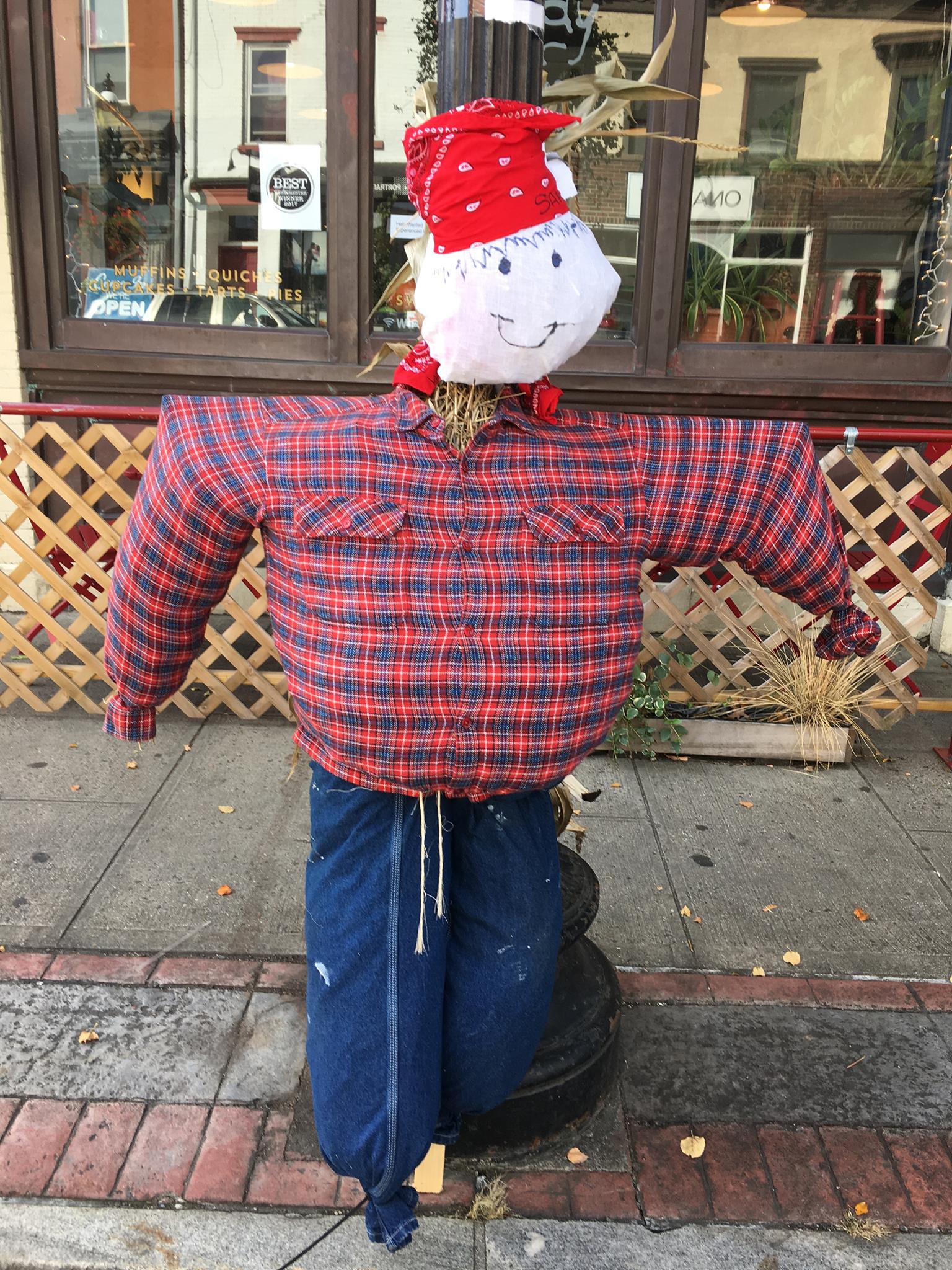 Walking further up the road, I noticed a farmer's market taking place in Patriot's Park. Scarecrows in costume lined the fence along its perimeter. The spacious park is indeed a lovely spot to go for a stroll amidst its paths, surrounded by lush greenery and old stone bridges.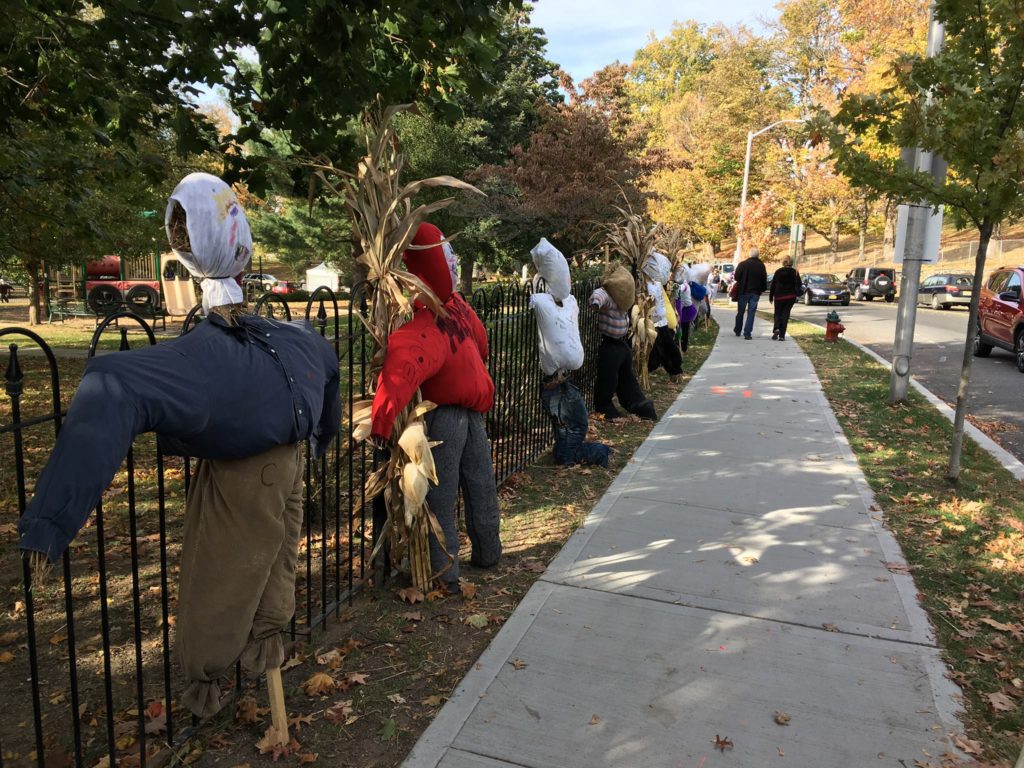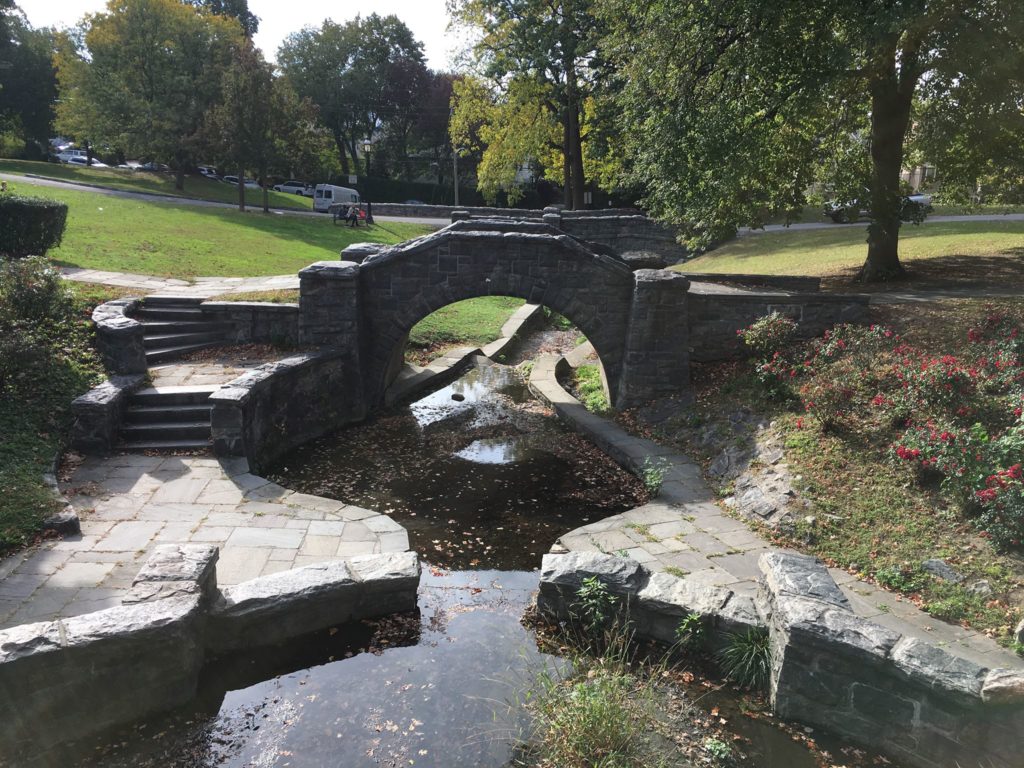 This last weekend in October brings many a tourist to Tarrytown for its spectacular parade. Characters from beloved childhood fairytales, modern day sci-fi and action heroes, as well as marching bands; delight the crowds.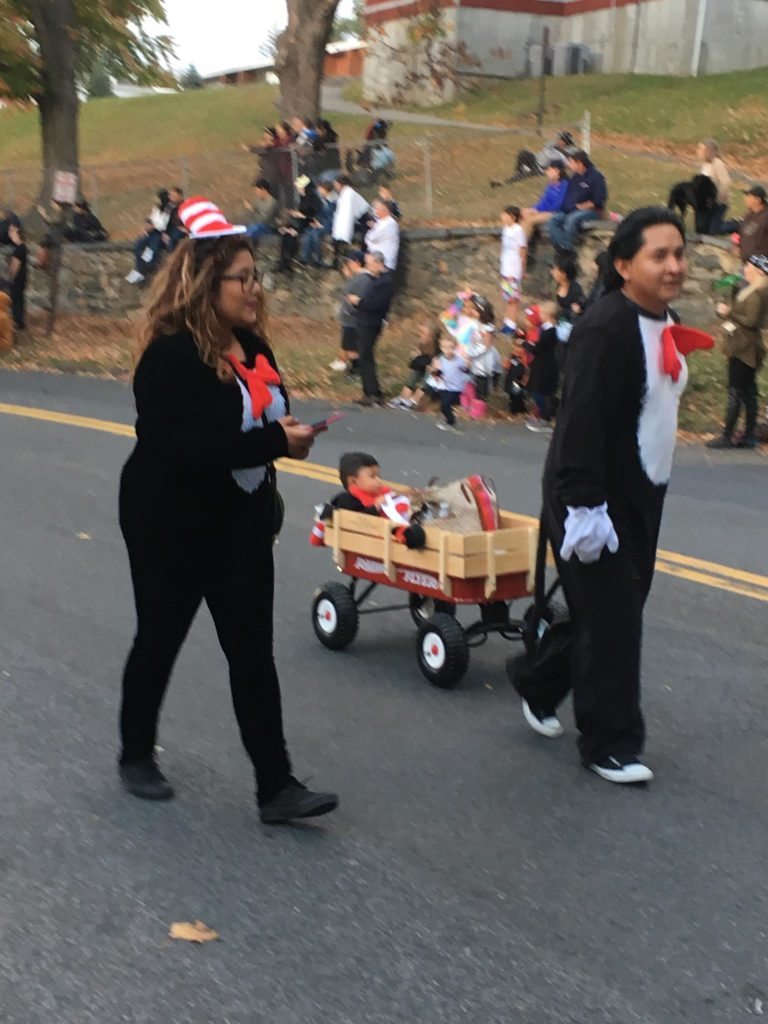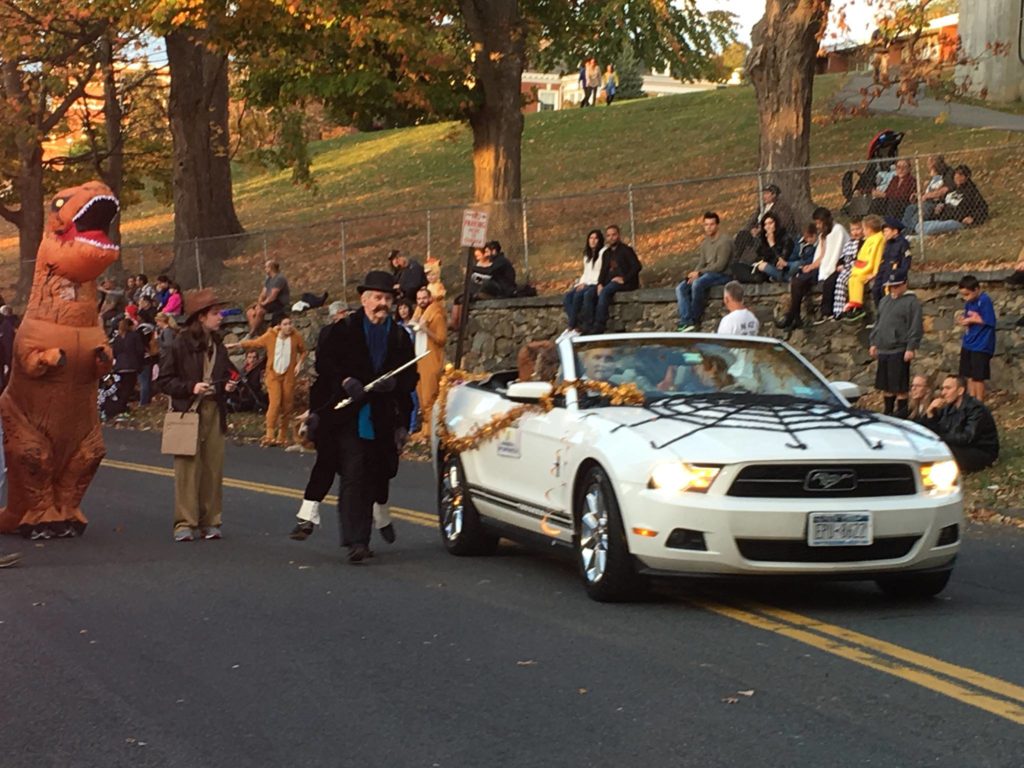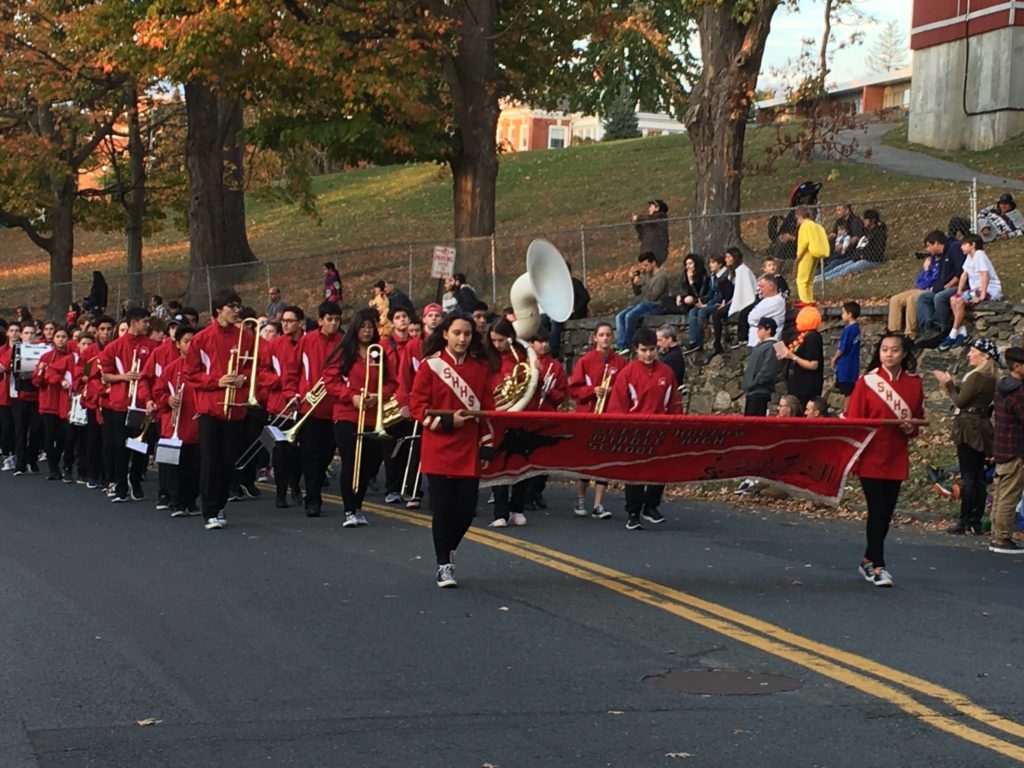 I was elated to find a Chinese restaurant in Tarrytown's center that displayed a vegan menu on its street sign. Taste of China(Taste Of China) offers quite a few inexpensive vegan-friendly selections. For my dinner meal, I selected the vegan "General Tso's Chicken" with steamed broccoli in a special tangy sauce, and a side of steamed white rice. This was not your run-of-the-mill takeout food. My dinner tasted really great.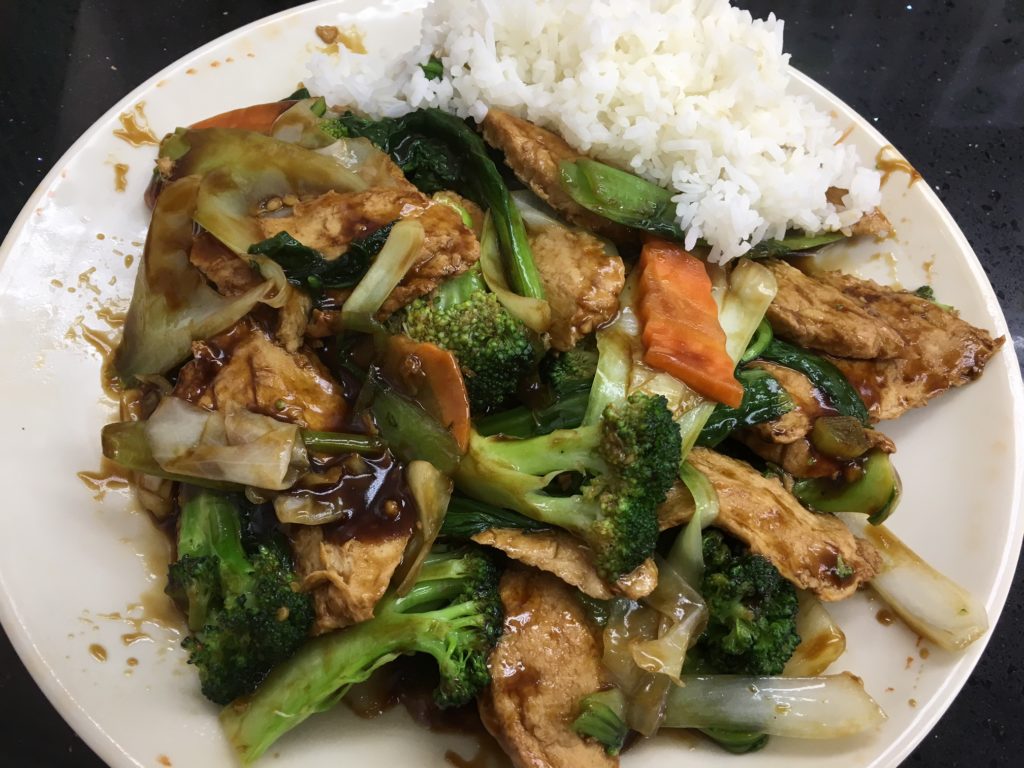 A flavorful "vegan jelly" iced tea complemented my meal.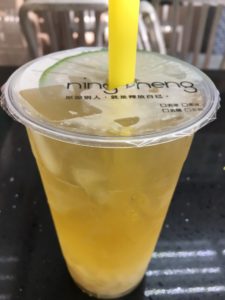 One additional location was on my agenda for my Saturday jaunts. Tarrytown's Lyndhurst Manor was holding a Mystery Night party event. This National Historic Landmark was built in 1838 and is known as one of the best Gothic Revival style estates in the United States.
Upon my arrival, I noticed that one of the food vendors for the event, offered a vegan option. I really enjoyed my chocolate cupcake and apple cider from Red Barn Bakery (Red Barn Bakery).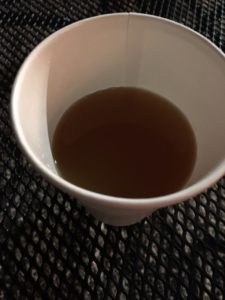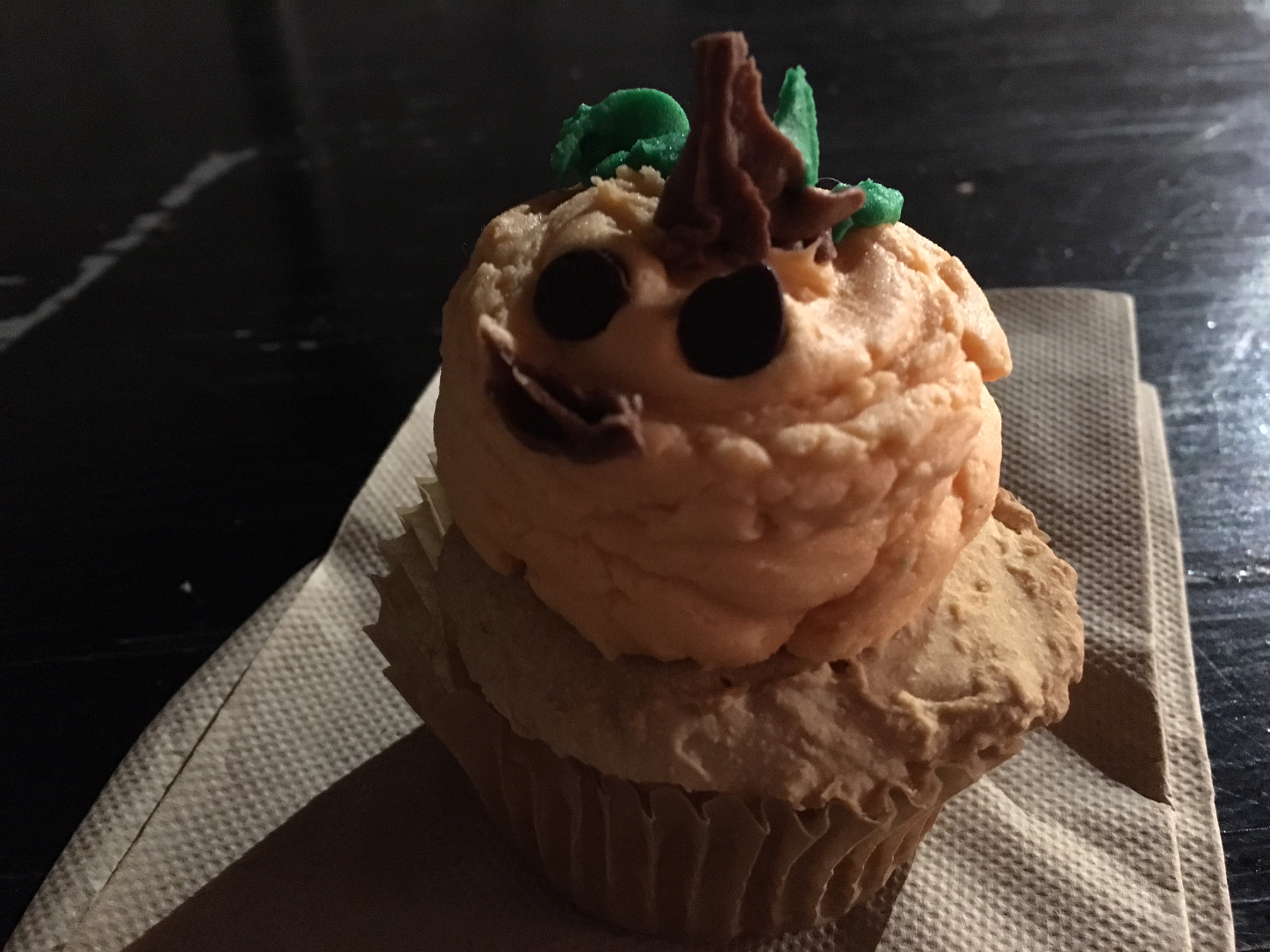 Our guide escorted the group to Lyndhurst Mansion's entrance, where our host for evening greeted us. He explained the mysterious plot to us and brought us through the various rooms of the residence, as we each made an educated guess as to who was the guity party in the faux mystery designed for the guests.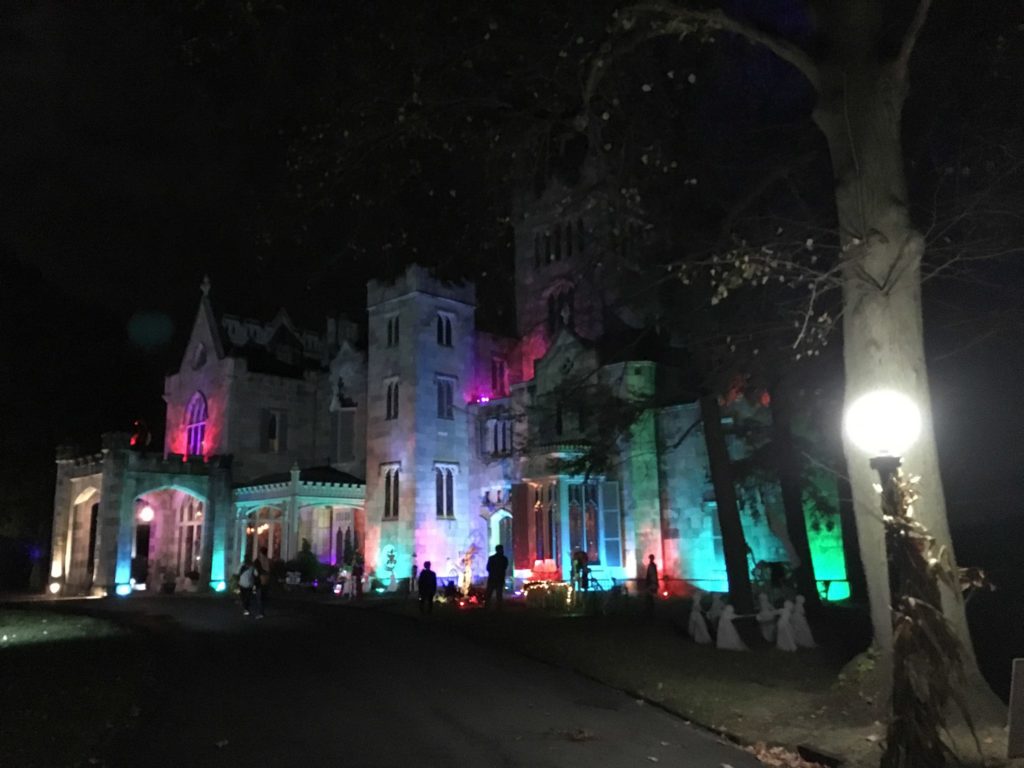 What a fun Saturday it was! As I got ready to "call it a night", my thoughts turned to the adventures that i would have the following day.
The next morning, I decided upon having breakfast at the brick and mortar location of the Red Barn bakery(Red Barn Bakery) in the neighboring town of Irvington. They offer several vegan options. My delectable breakfast consisted of an organic granola with oats, almonds, dates, raisins, pumpkin seeds, and sunflower seeds.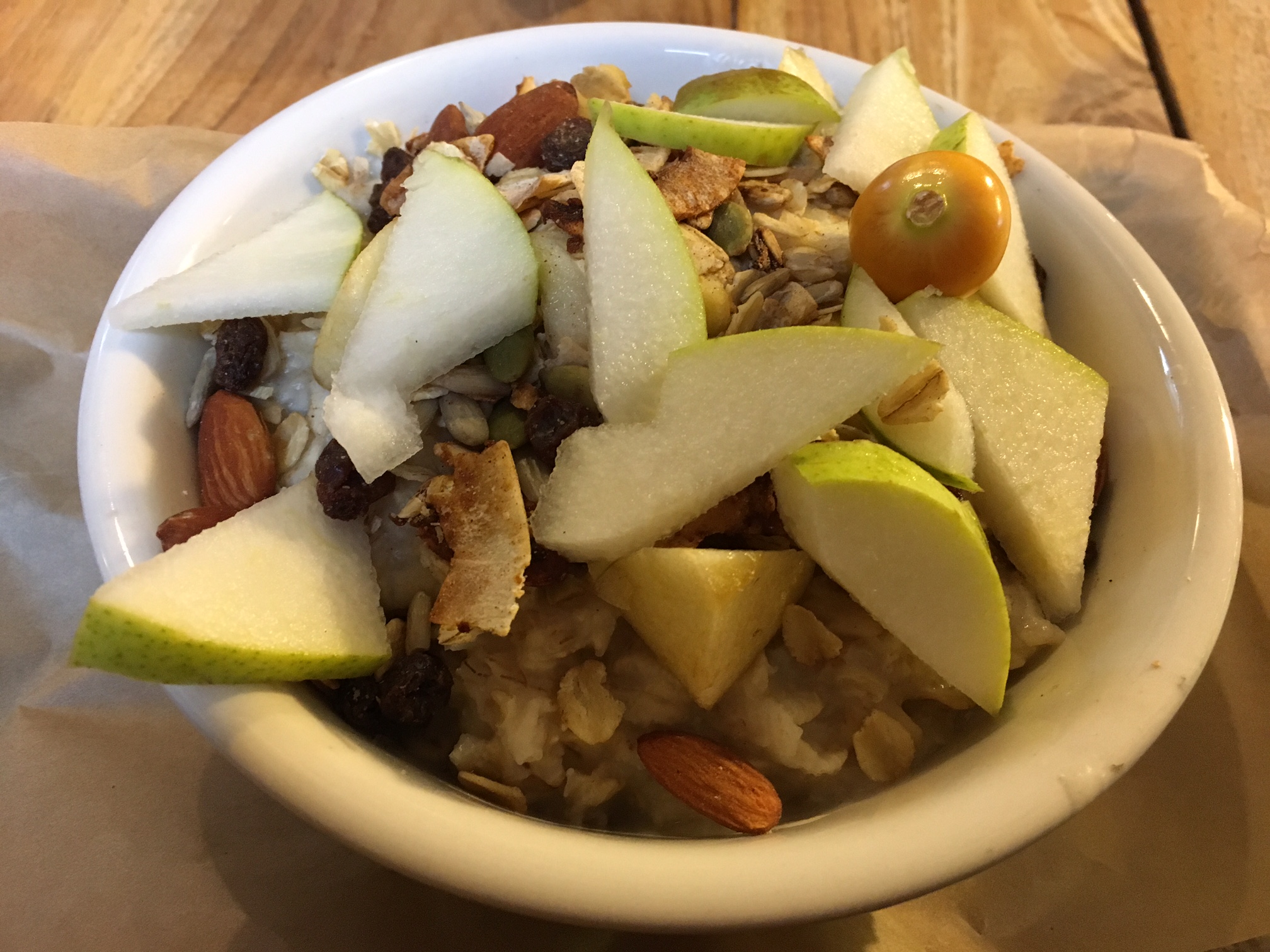 A refreshing juice complemented my meal.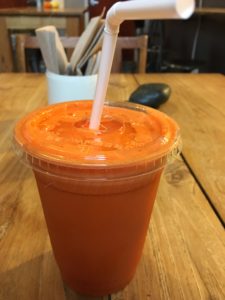 A key lime tart and a breakfast cookie(made with rice flour, filled with oats, raisins, coconut, almonds, mango and papaya) would prove to be wonderful snacks for nibbling during my lengthy journey back home later that day.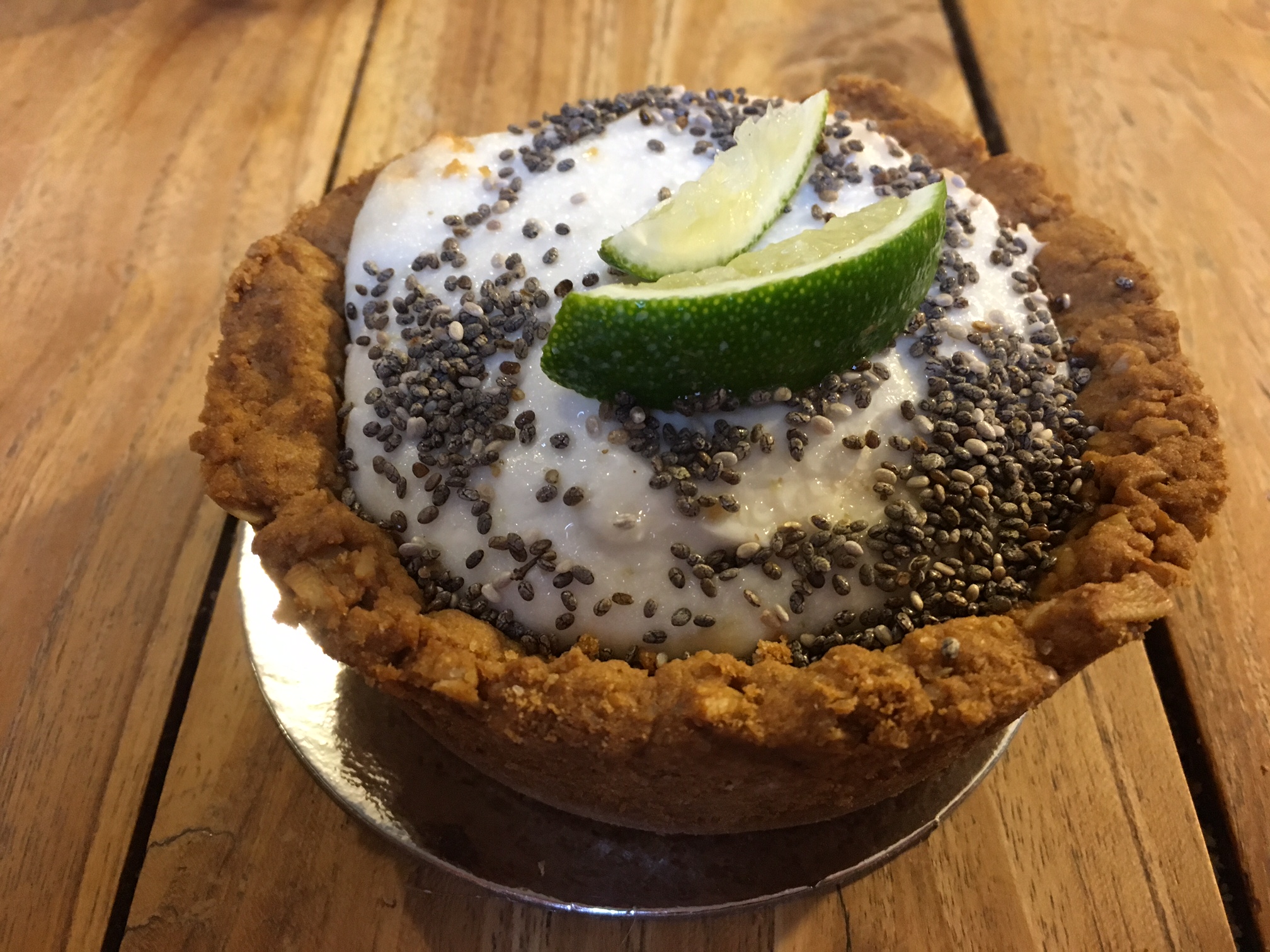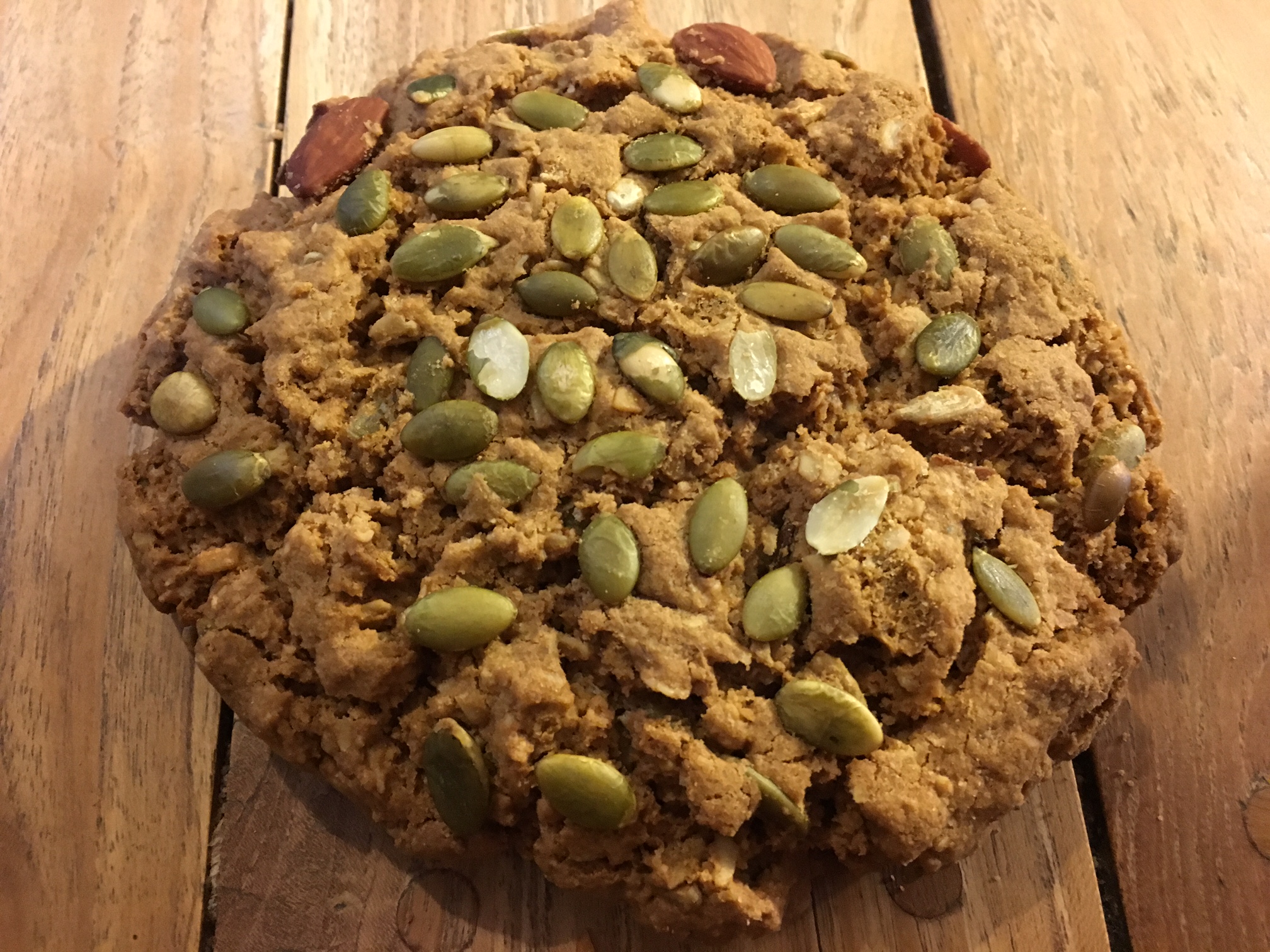 A mid-morning entrance ticket to author Washington Irving's "Sunnyside" residence was my Sunday's main attraction. Also located in Irvington Village, this 19th century home contains many actual belongings of the short story writer, including his writing desk. The home resides on ten acres of land with a view of the nearby river. Period dressed guides greet visitors and provide house tours. Paperback and hard cover editions of his short stories are available for purchase at the gift shop.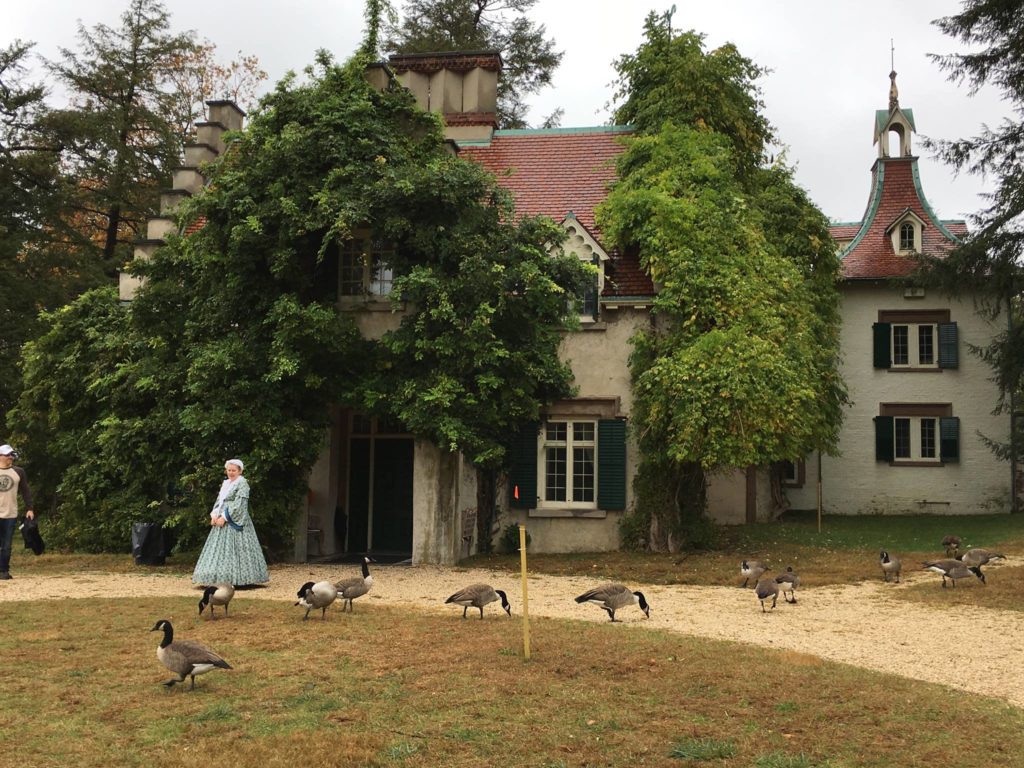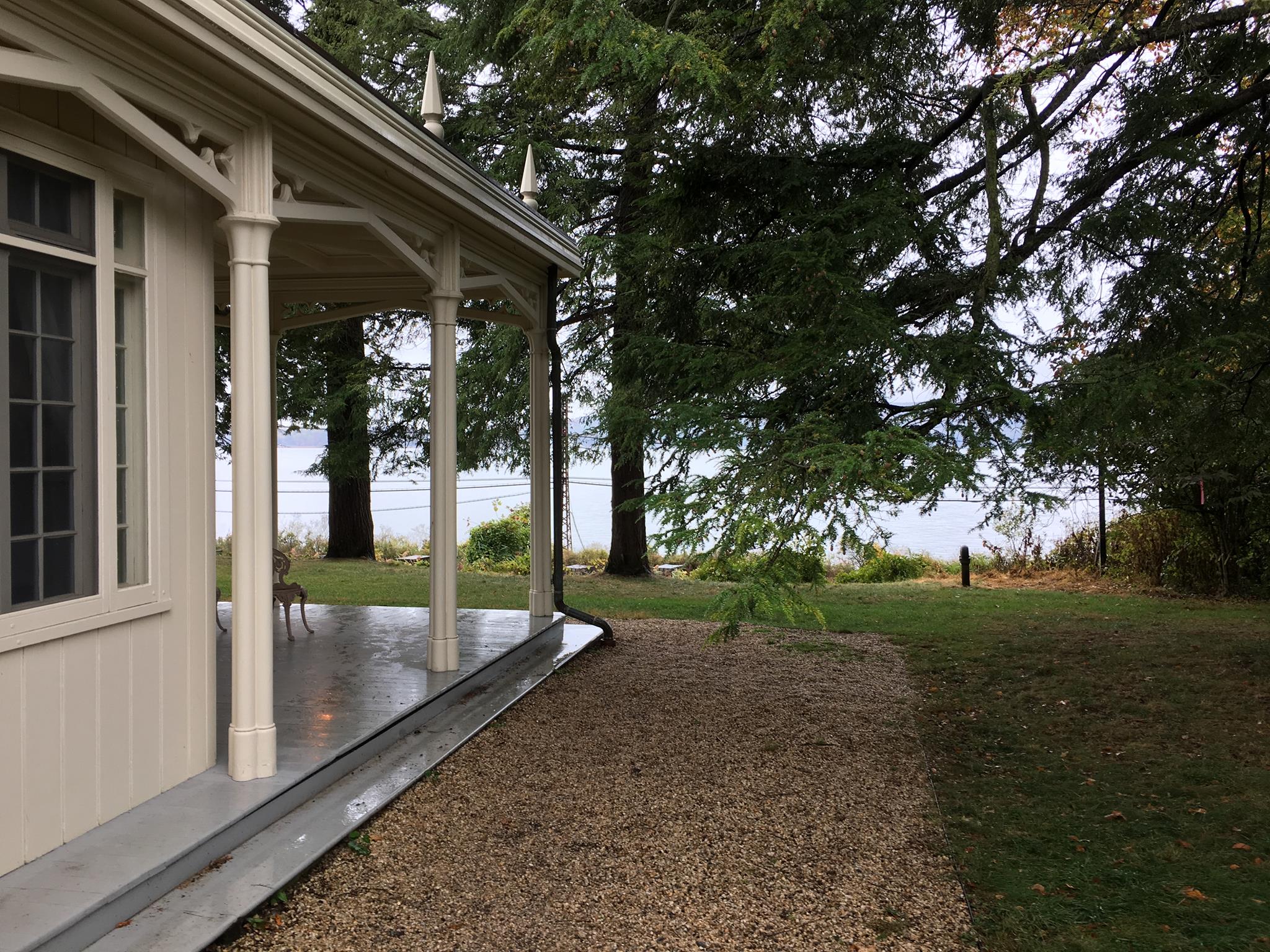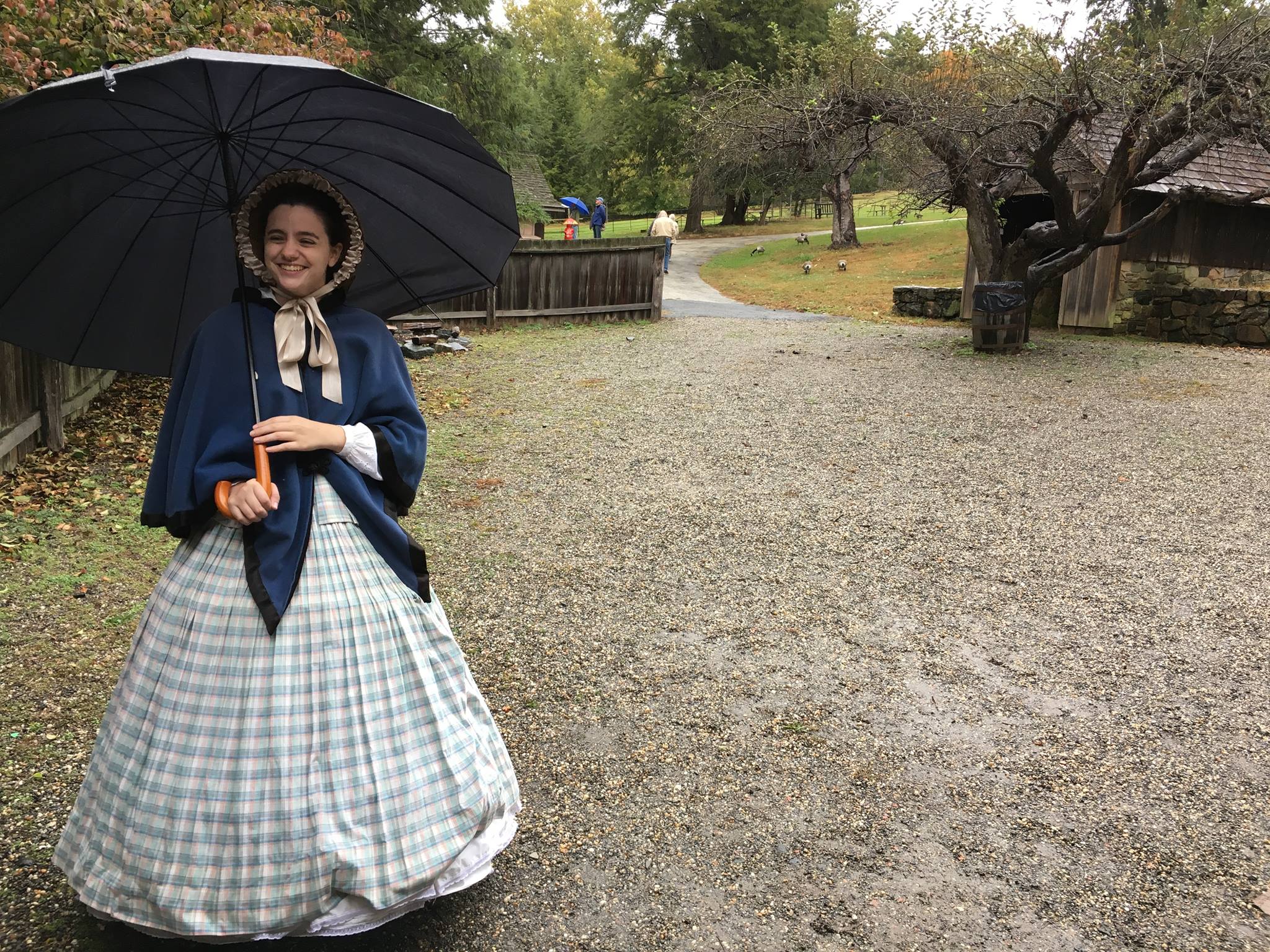 We admired the magnificent Fall foliage surrounding the property, as we made our way toward the exit.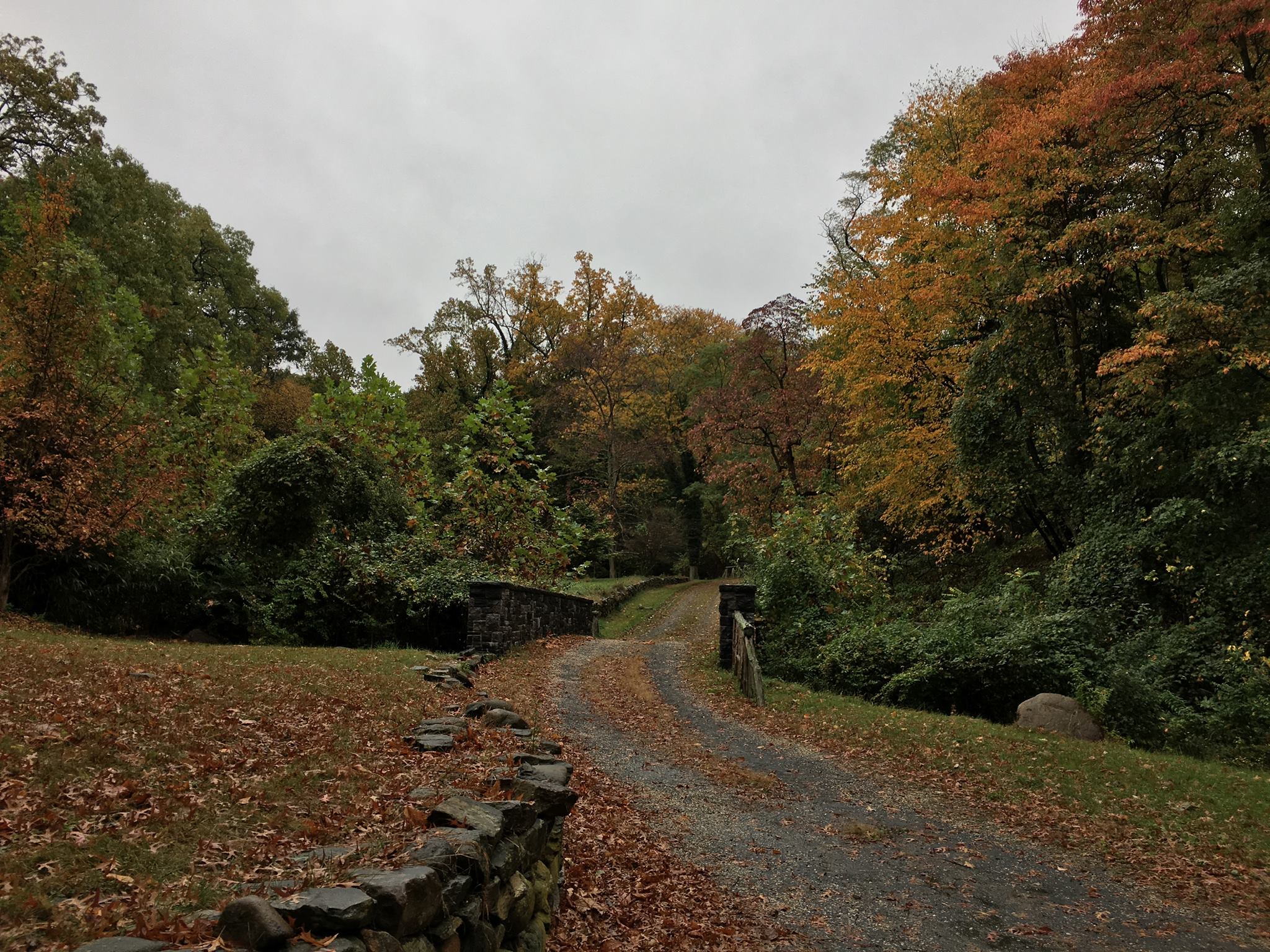 I eagerly anticipated my lunch meal at the eclectic "Sweet Grass Grill"(Sweet Grass Grill) restaurant back in Tarrytown. A really delicious "Quinoa, Sweet Potato and Kale Burger" with Smoked Paprika Aioli in a potato roll, made my day! They offer a few vegan options for lunch, brunch, and dinner.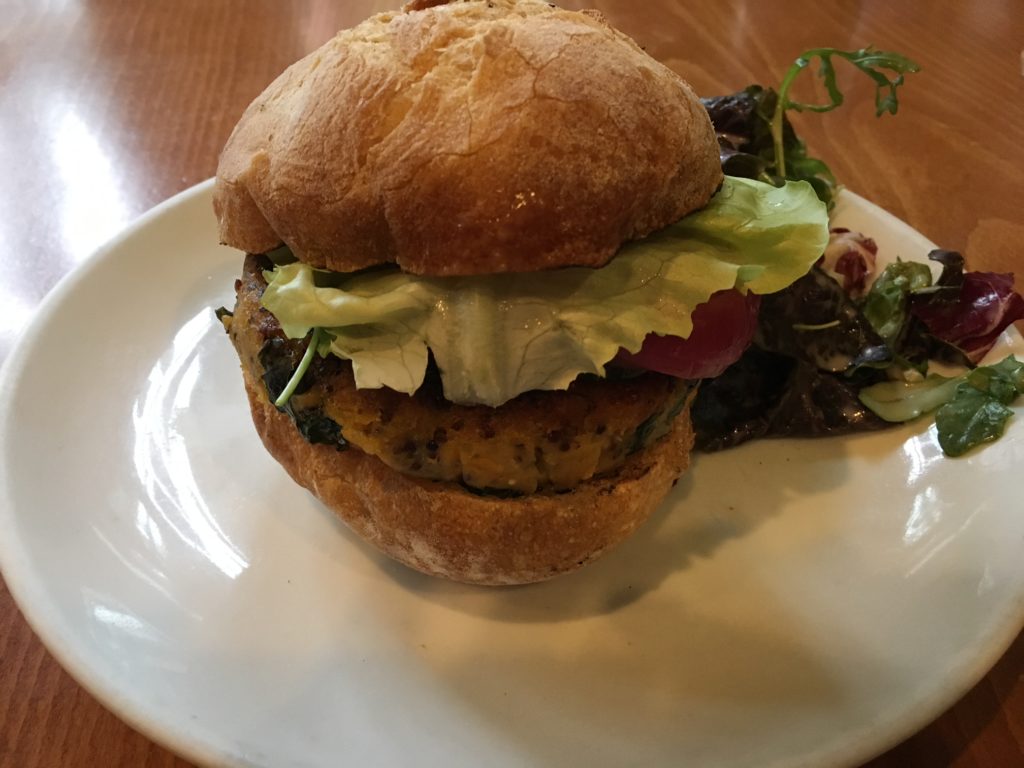 Before leaving town, I made a stop at "Coffee Labs"(Coffee Labs), right across the street. The casual cafe usually offers a vegan dessert or two. My brownie was really good.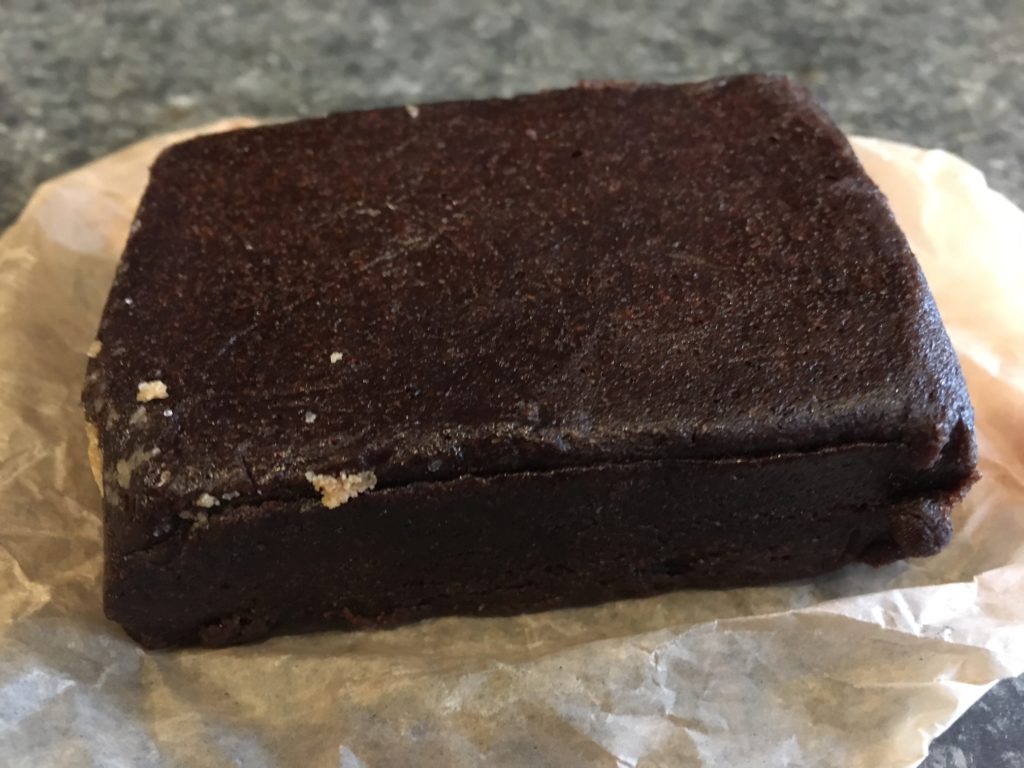 Torrential rains had arrived in the area. Fears of potential flooding had abruptly ended my visit earlier than expected. However, there was one final stop on my itinerary for the day. In the neighboring village of Sleepy Hollow, lies the Old Dutch Church. A quick photo break to capture the exterior facade and thus completes my weekend adventures in the region.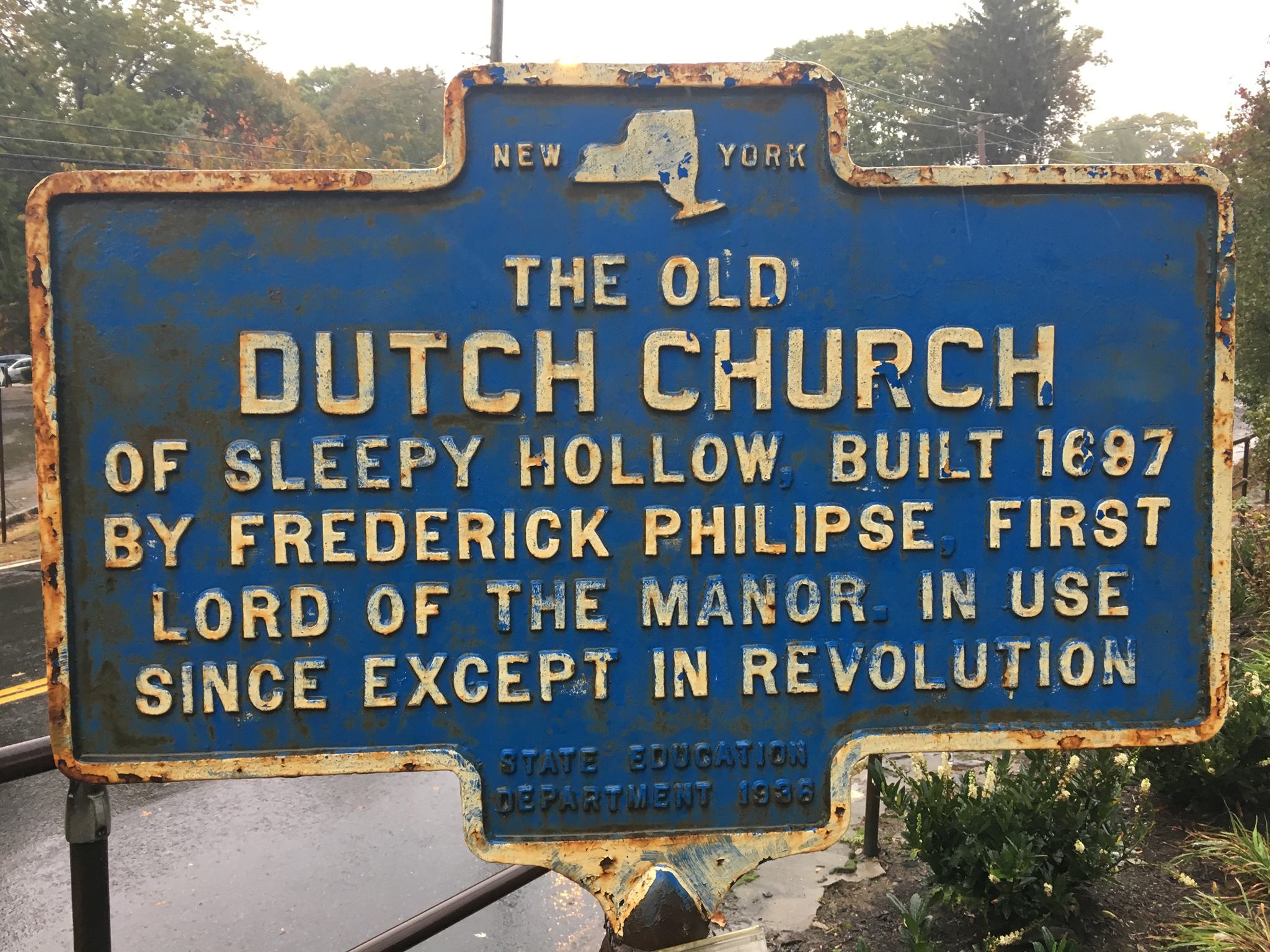 I enjoyed my visit to the Hudson River Valley. From interesting history and culture to Fall festivities and superb vegan dining, the region offers alot for visitors to explore.