An exciting vegan event took place in New York City during the weekend of June 14th! It was called "The Seed: A Vegan Experience". Dozens of vegan companies were on hand to showcase their foods, clothing, shoes, handbags, beverages, and crafts in a trendy SoHo loft. Famous vegan speakers and authors gave presentations. Vegan chefs prepared amazing healthy meals and desserts. While I was invited to have an exhibitor table for my "Vegan Honeymoons" business, I decided to be an attendee only this year.
The event was spectacular! However, since I was in town there were two vegan food establishments I just had to visit! This was not a typical sightseeing trip, since I have already been to New York City many times. My purpose was twofold: attending "The Seed" and trying these two popular vegan eating venues!
The first dining place on my agenda was "The Cinnamon Snail". It is NYC's vegan food truck. This was to be my first experience with a vegan food truck. They seem to be the latest trend in vegan dining across the country. The anticipation mounted as I got on the bus in Boston for my journey to New York!
When I arrived at The Seed event, I was thrilled to see that the "Cinnamon Snail"(Cinnamon Snail) food truck was parked directly in front of the event location! The vast menu included breakfast items, lunch time sandwiches, tasty treats and sweets, and refreshing beverages. After a few workshops and strolling by the vegan vendor tables at the event, I went back outside for lunch at the Cinnamon Snail truck.
I chose the Korean BBQ sandwich in a open face pita bread filled with shaved seitan and a tangy sauce. It was a spicy and delish meal! For dessert, I opted for a raspberry doughnut. The sweet treat was heavenly!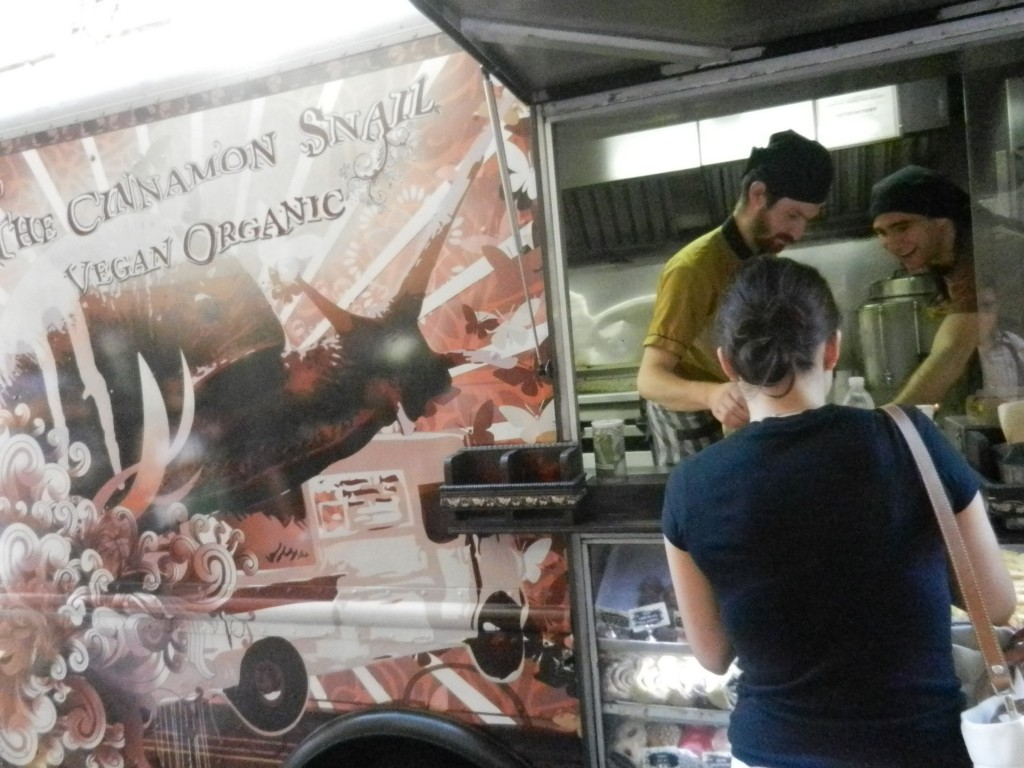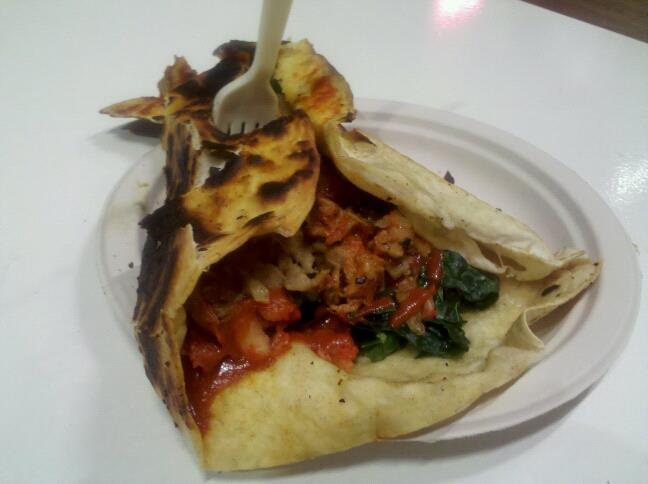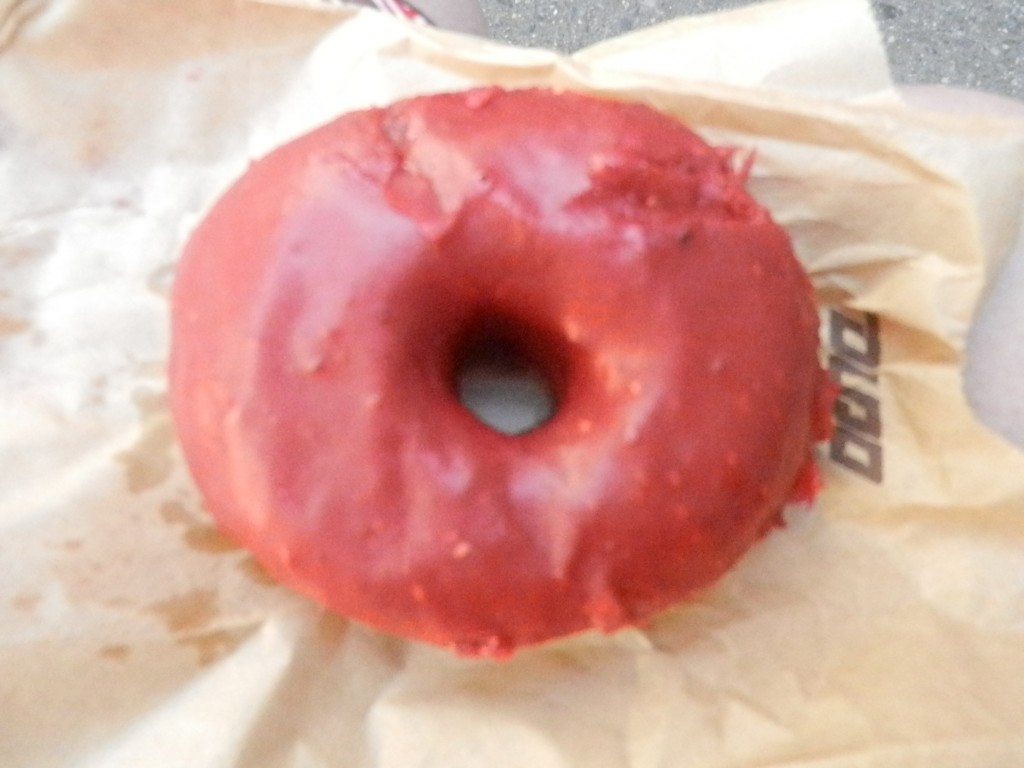 It was then time for me to enjoy more of The Seed event.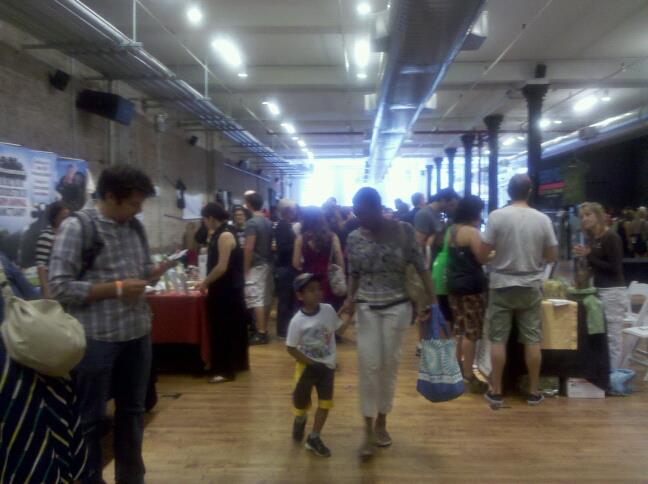 After a full day, it was time to have dinner then head home to Boston by bus.
Much to my delight, I had recently heard about a new vegan doughnut shop in New York! Until this point, I was only aware of one other all-vegan doughnut shop: "Might Yo" in Seattle. My excitement arose as I took the subway to Brooklyn after the vegan festival. Dunwell Doughnuts(Dunwell Doughnuts) in Brooklyn, New York sells a variety of 32 flavors of vegan doughnuts! A box of a dozen must be pre-ordered to take advantage of every flavor. However, several varieties are kept in the display case each day for individual purchase. The day I arrived, they offered creamsicle, peanut butter and jelly, coconut, berry, and several other flavors.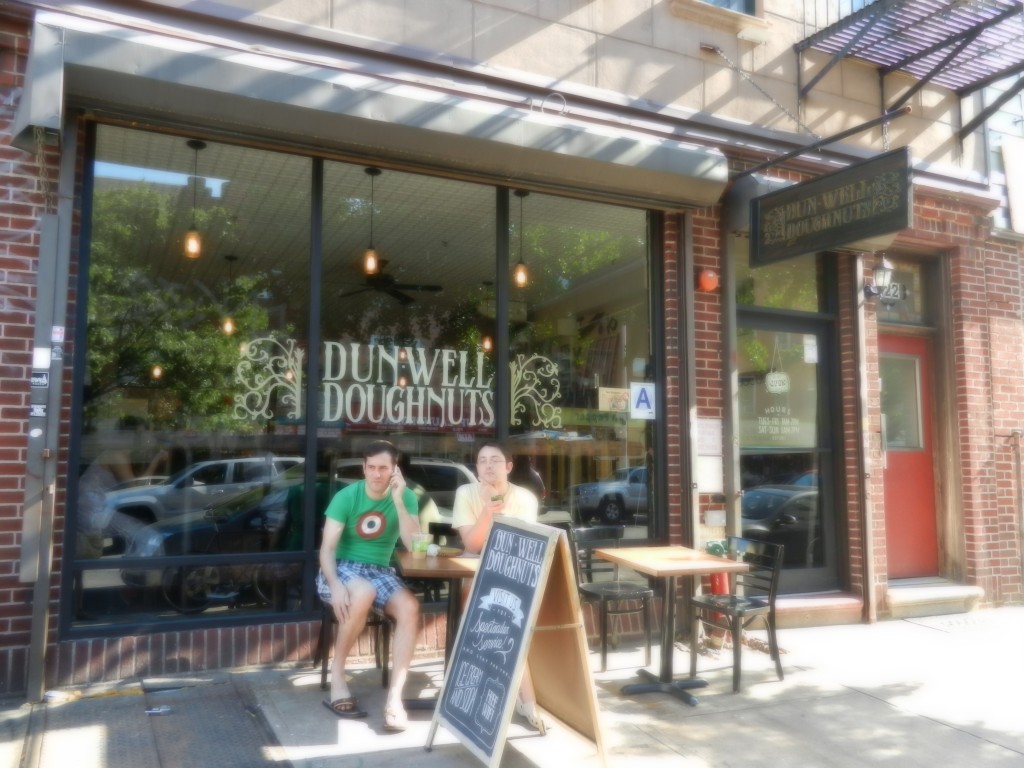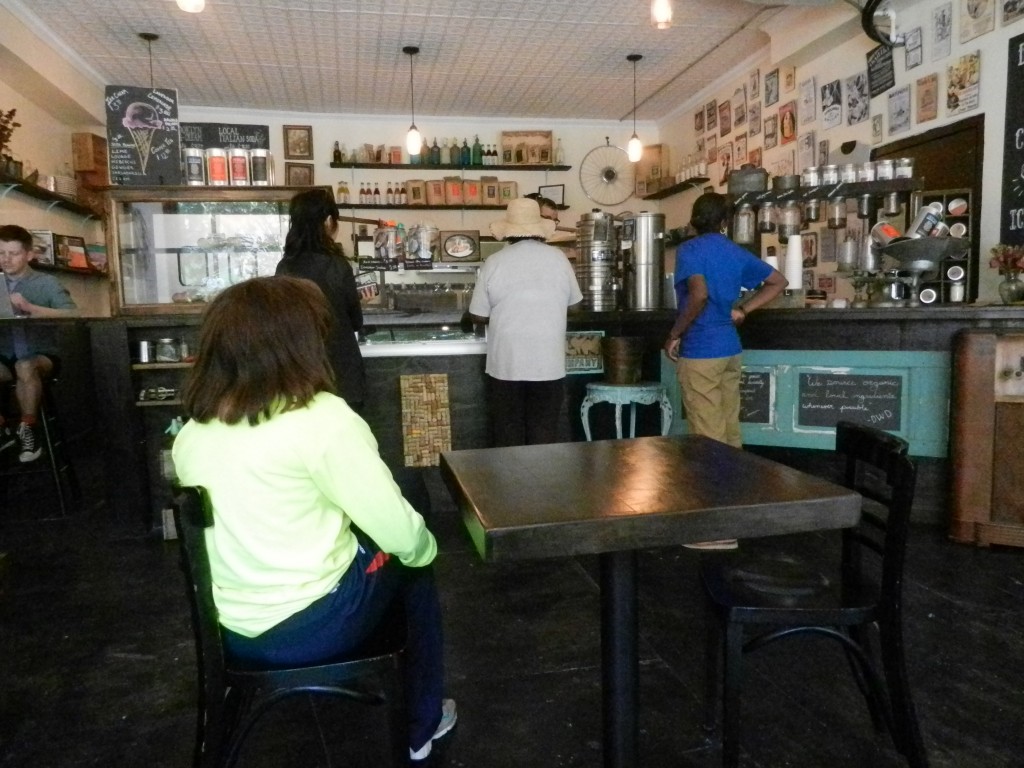 I selected the creamsicle doughnut. Words can not describe this delectable, tasty treat! It was so incredibly delicious! I highly recommend that every vegan visitor to New York visit Dunwell's!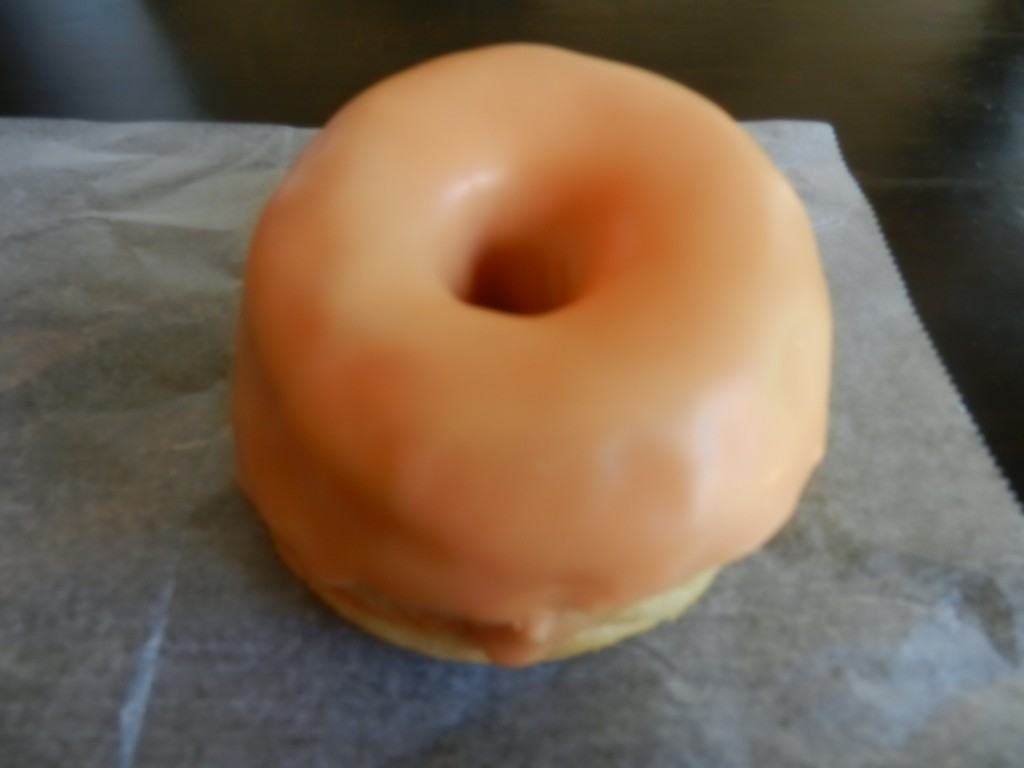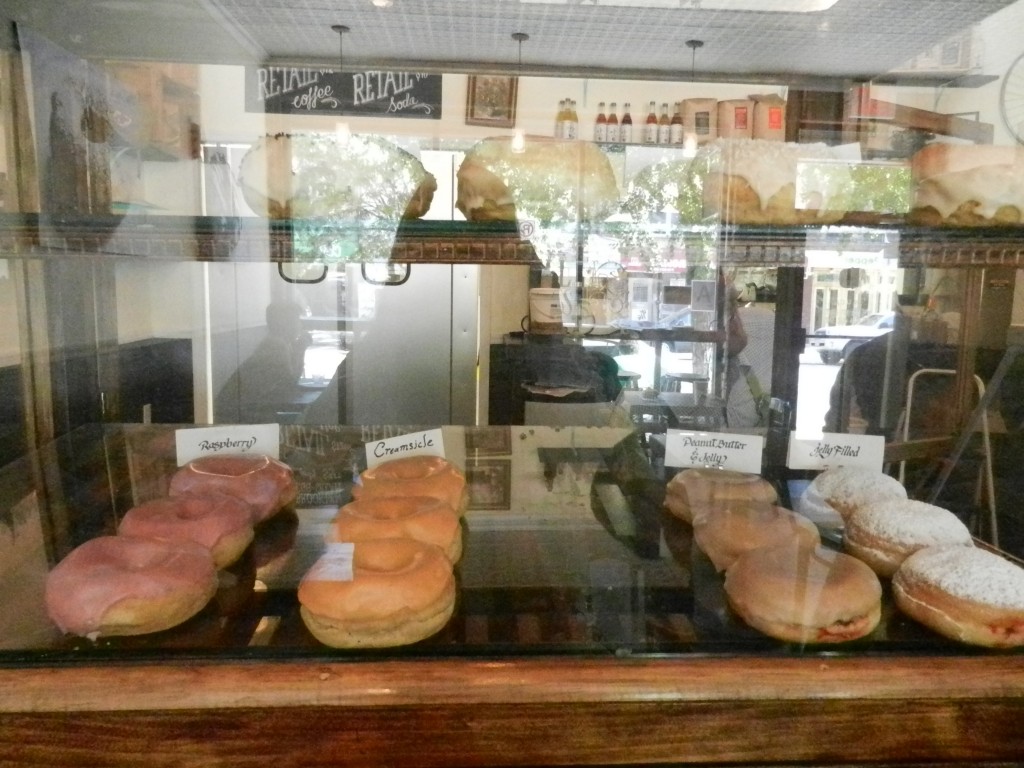 They even offer doughnut sundaes with vegan ice cream!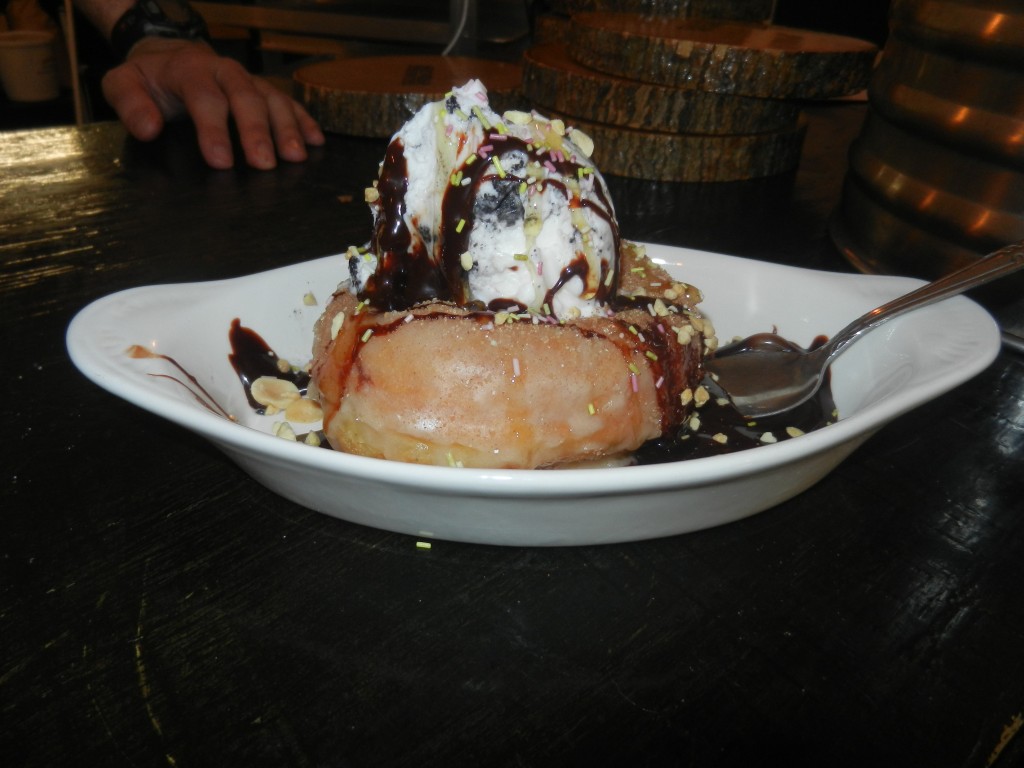 My New York day trip was amazing! I was happy to find the two vegan gems of the Cinnamon Snail and Dunwell Doughnuts!