Hello Vegan Travelers!
Several days ago I embarked on a three day journey to the country of Iceland. Why Iceland in the winter, you ask? In spite of its name, the country is actually warmer than my hometown near Boston, Massachusetts region in the northeastern United States! Day and night while I was there, the temperature hovered in the mid-40s Fahrenheit range. My reason for a long weekend holiday in Iceland was to explore the beautiful landscape and natural wonders, in addition to experiencing the vegan cuisine that this region has to offer. Iceland Air offers a vegetarian noodle box. However, they could not guarantee whether or not the noodles are made with egg. The one other option is a raw vegetable box without the dressing. Fortunately, the airport has a cafe called Kaffiter which sells a vegan, hummus sandwich. In January, the country receives about 7 hours of at least partial daylight from about 10AM until 5PM.
After my quick, four and a half hour flight, I arrived at my accommodations..the Downtown Reykjavik Hostel. It is clean, spacious, and quiet. The rooms offer a sleek, Ikea-like design with shiny wooden floors and furniture. My three roommates were Australian. It is always a pleasure to meet and converse with travelers from all over the globe. The Icelanders I met spoke perfect English.
I had my well-planned itinerary for the three day visit. Upon arrival, I checked into my hostel then started on my fast-paced walk about the capital, checking every museum and landmark on my list. First stop was the famous, Lutheran Hallgrimskirkja church, named after the 17th century poet and clergyman. It is known for its large organ. This contemporary design church, which is the tallest building in the city offers a gorgeous view of the waterfront and city below from its bell tower. The view from above displayed the pretty brightly-colored rooftops of the city homes and businesses. In front, stands a statue of Leif Erickson, the explorer thought to be the first of North America.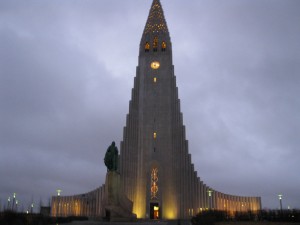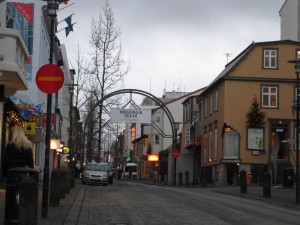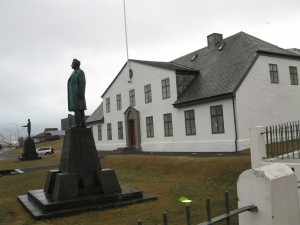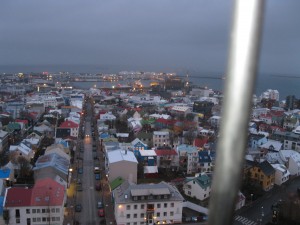 Most popular tourist sites are within a healthy brisk walking distance. After the lovely view from the church tower, I headed to the Settlement House Exhibition. This is a Viking period longhouse from about the year 930AD. The stone foundations and walls can be viewed by visitors. It is the oldest archeological find in Iceland.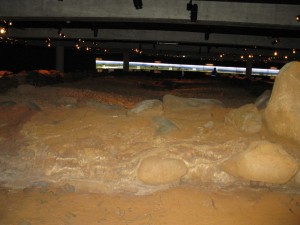 Next on my itinerary was Culture House. It houses many Viking era Medieval Manuscripts referred to as Eddas and Sagas.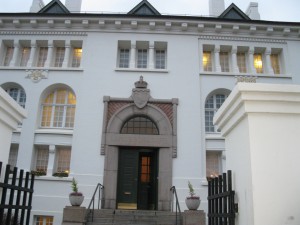 The following walk brought me to the Saga Museum. It is housed within Perlan("The Pearl") which is a structure on a hill previously used as two water tank containers. The museum itself takes visitors through Iceland's Viking history. Guests may take an elevator to the observation deck on Perlan to see a view of the city from above.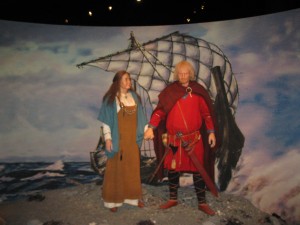 Lunchtime had arrived. Reykjavik has a few vegetarian/vegan-friendly restaurants. Note that many museums and restaurants are closed on Sundays and may only be open from 11am until 5pm on Saturdays. Kaffi Hljomalind was a vegan-friendly coffeehouse which is now closed permanently. Nudluskalin is a restaurant in town which serves a vegan noodle soup. However, it was closed on Sunday. Since the vegetarian restaurants in town close early or close on Sundays(except for A Naestru Grosum), vegans have nothing to fear. Several ethnic restaurants downtown provide vegan options. Visitors can select among Thia, Indian, Mexican, and Italian dining establishments. Vegan-friendly Ecstasy's Heart Garden was closed for holiday this week only. Instead, I ate at the wonderful A Naestu Grosum(www.anaestugrosum.is). this vegan-friendly cafe offers an incredible buffet selection. Diners can choose among a 3, 4, or 5 item meal. The waiters are very knowledgeable as to which items are vegetarian and which are vegan. I chose eggplant with tofu, butter beans, barley with lentils, cauliflower with carrots, and potatoes. For dessert, I selected the barley cake with cherry jam topping. Everything tasted amazingly delicious!
More sightseeing was in store! However, since the restaurant was located on Laugavegur, the main shopping street in town; I had to shop for souvenirs next. My purchases included all the locally produced popular items such as a Sigur Ros music cd, Viking/Troll/Yule lad figurines, lava rock and rune necklaces, Icelandic herbs eye cream, and postcards.
I decided that my next stop would take me to the National History Museum. Here I saw several floors of Iceland chronological history from Viking period to current pop culture.
Reykjavik can boast of a few health food shops. Yggdrasill was closed so instead I visited Madur Lifandi. They did not offer any vegan options in their cafe that day. However, the grocery store sold vegan packaged foods, refrigerated meals, and soya pudding and sorbet desserts.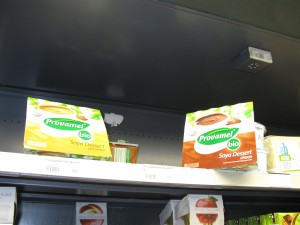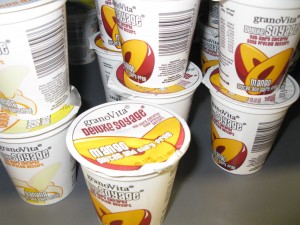 Dinnertime brought me to Greann Kostur(Skólavörðustígur 8b ), a wonderfully vegan-friendy restaurant. I dined on pumpkin-tofu cake, potatoes, and salad. My dessert was a chocolate raw pie with almonds, coconut and dates topped with fresh berry fruit. The meal and dessert were superb!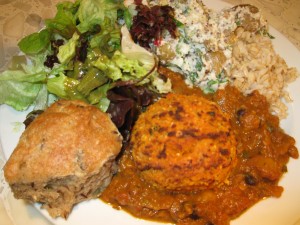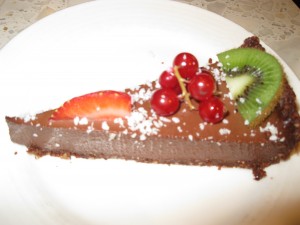 My evening plans were an evening live music performance at a local pub. The show did not start until 10pm. That gave me a bit of time to stop at Kaffi Babalu(Skolavoroustigur 22a) for a vegan soy chamomile tea latte. They serve vegan carrot cake also. The concert at Cafe Rosenberg featured a local singer/guitarist who beautifully sang Icelandic, current folk songs.
Day Two of my trip was this past Sunday. I signed up for Grayline's "Golden Circle" Tour. This popular tour visits Thingvellir National Park, Gulfoss waterfall, and Geyser hot springs. At Thingvellir we viewed Law Rock where the ancient Vikings held their court and community-based laws were made. We saw the location where the earth's plates separated the north American and European continents. Onto Gulfoss where we viewed the massive waterfalls. The final stop was one of the most impressive sights of my trip. At the visitor Center Cafe, there were no vegan offerings. The kind waiter offered to make me a vegan salad and did not charge me for payment. We witnessed the hots springs of Geyser and the larger Strokkur which erupted into a huge upward steam flow every four minutes. I could see many precious, little Icelandic horses along the ride past the many local farms. The tour guide brought us to an unplanned, surprise visit to a volcanic crater on the way back to town.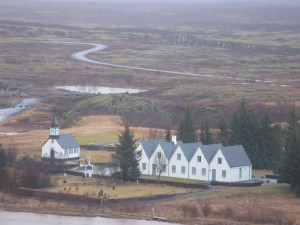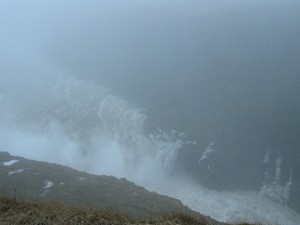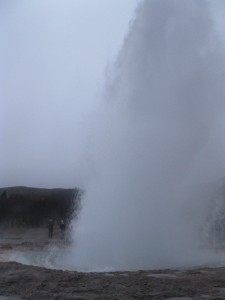 Upon arrival back in Reykjavik, I had my evening meal back at A Neastru Grosum, as the other vegan restaurants were closed on Sundays. I dined on coconut Thai soup, Shepard's Pie, celery root cake, potatoes, and salad. For dessert, I opted for the barley bread with date jam.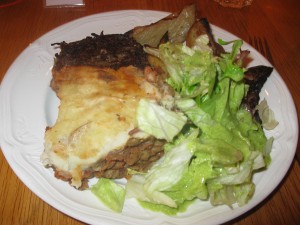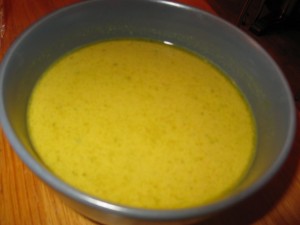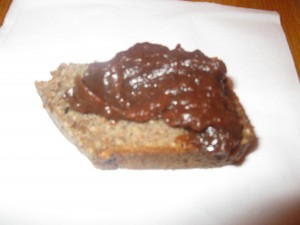 I made a stop at the Ice Bar. I do not consume alcohol. However, I wanted to experience the ambiance in this cool, icy cold tourist spot so I put on the special coat the hostess gave to me and drank some hot tea.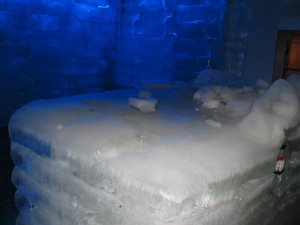 Unfortunately, the Northern Lights tour was canceled that evening as the atmospheric conditions were not at their best to have a chance to view them. It was cloudy, a bit warmer than it should be, and the atmospheric electron/proton activity was at a level of zero. I decided to take a chance and stand by the dark waterfront away from city lights to attempt to see the Northern lights from 10pm until after midnight by staring at the breaks between the clouds, but alas the atmospheric and weather conditions did not allow me the opportunity to see this phenomenon. I went to sleep though, pleased with the sites I did get to witness during the day's Golden Circle tour.
Monday was my final day in Iceland. I woke up bright and early, excited for my 9AM pickup by Netbus to The Blue Lagoon. I really enjoyed my swim in the geothermally heated waters.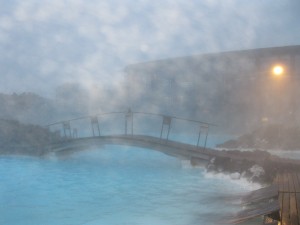 I purchased their mineral moisturizer cream in the onsite gift shop. For lunch, I ate at their Lava Restaurant. They change the menu on a regular basis. The chef was accommodating to special diets so he omitted the cheese on the vegetarian potato and bean cake to make it vegan for me. This gourmet option was quite delicious! After my meal, I went up to the observation deck to view the volcanic lava fields surrounding the region.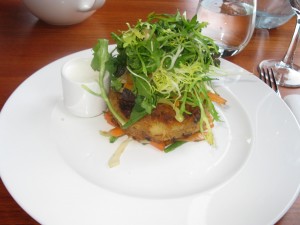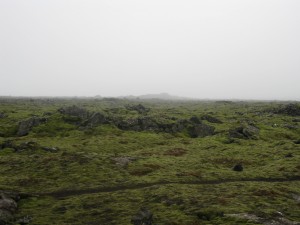 After my meal and shopping, the bus arrived and wisked me away to the airport for my journey home. At the airport, I made a final stop at the duty-free shop to purchase Icelandic Noi Sirius (vegan) chocolate-covered raisins and licorice and washed them down with Iceland Glacier water.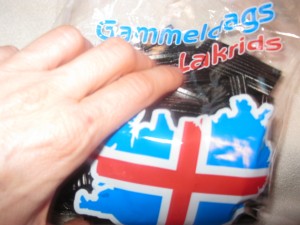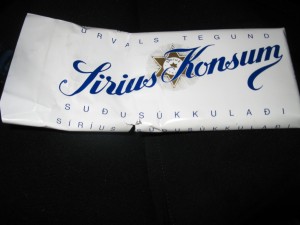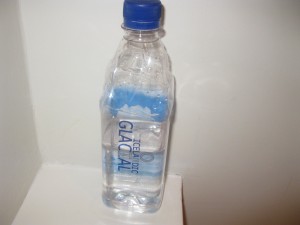 I highly recommend a vacation to this island nation of Iceland! The historic sites, museums, breath-taking landscapes, quaint city strolls, vegan food options, and local music are well-worth the trip!!