My next to last day in Oregon was specifically set aside to explore Portland's vegan shops and food carts! I started the day with a scrumptious breakfast at the vegetarian, vegan-friendly "Harlow" (http://www.harlowpdx.com/). For my morning meal, I opted for the "Outlaw Scramble". This filling bowl consisted of  smoked tempeh, scrambled with roasted garlic chili, dark greens, spinach, avocado, pepitas, scallions, cilantro & jalapeno cashew cheese, with quinoa and toast . The cashew cheese was superb! The succulent meal, in it's savory sauce was a fantastic start to my day!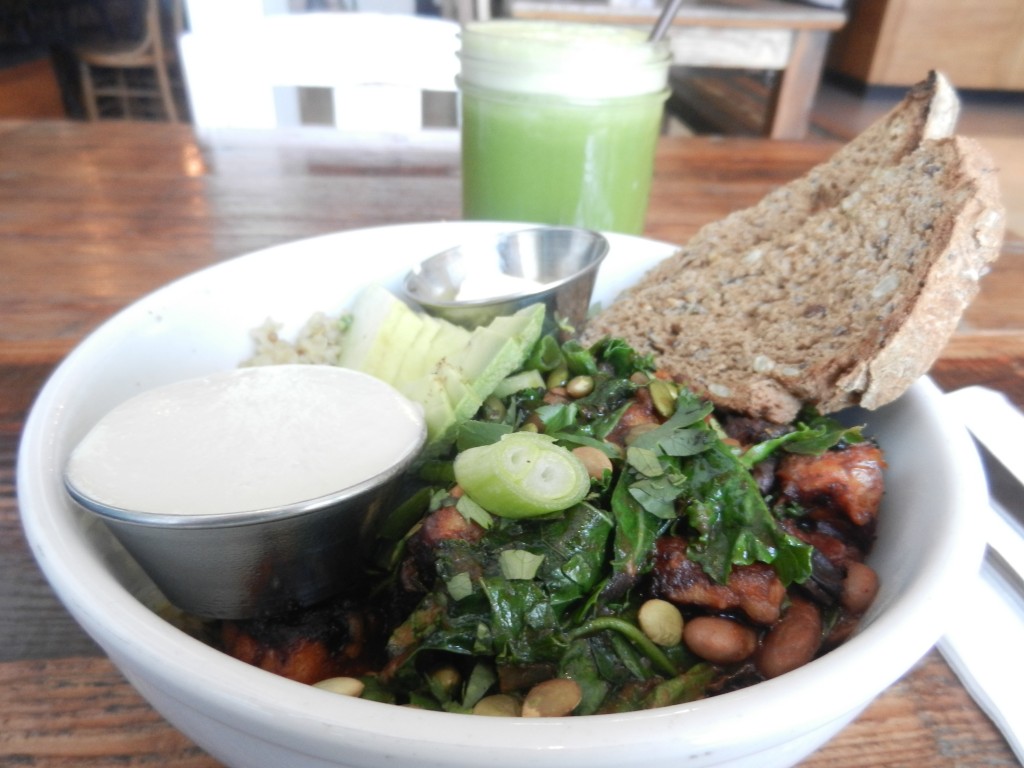 It was time to take a brisk walk down to SE Stark Street for a visit to Portland's "vegan mini-mall"! The three businesses in this mini-mall are all vegan companies. Namely, they are Scapegoat Tattoo, Food Fight Grocery, Herbivore, and Sweet Pea Bakery. I visited all, except the Tattoo business.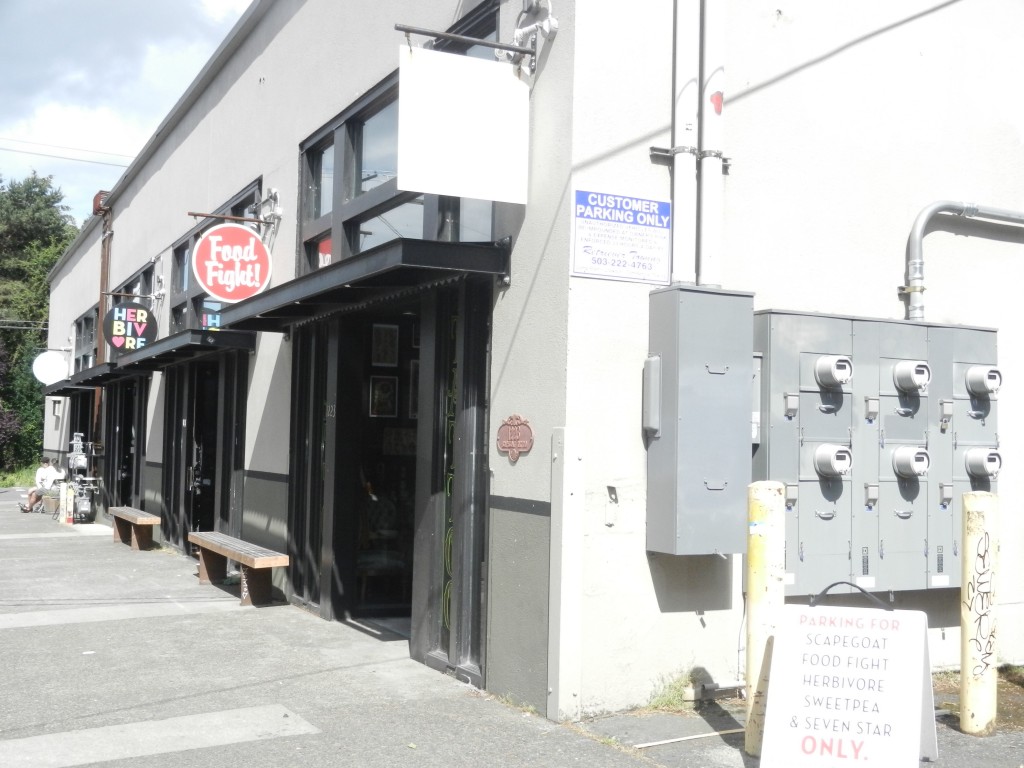 Food Fight Grocery (http://www.foodfightgrocery.com/ ) is an all vegan grocery store. They offer produce, skincare products, home cleaning products, snacks, faux "meat", and other vegan food items. I wa sreally impressed by the quantity and variety of their items.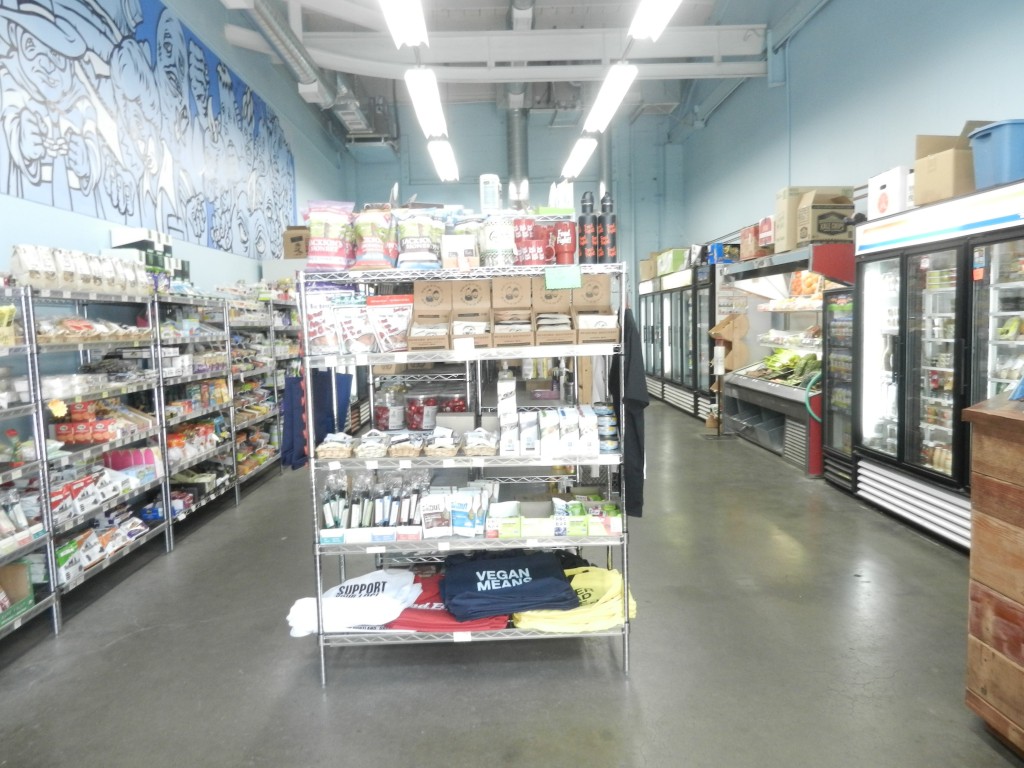 Many flavors of chips and other savory snacks are shelved on displays next to the entrance.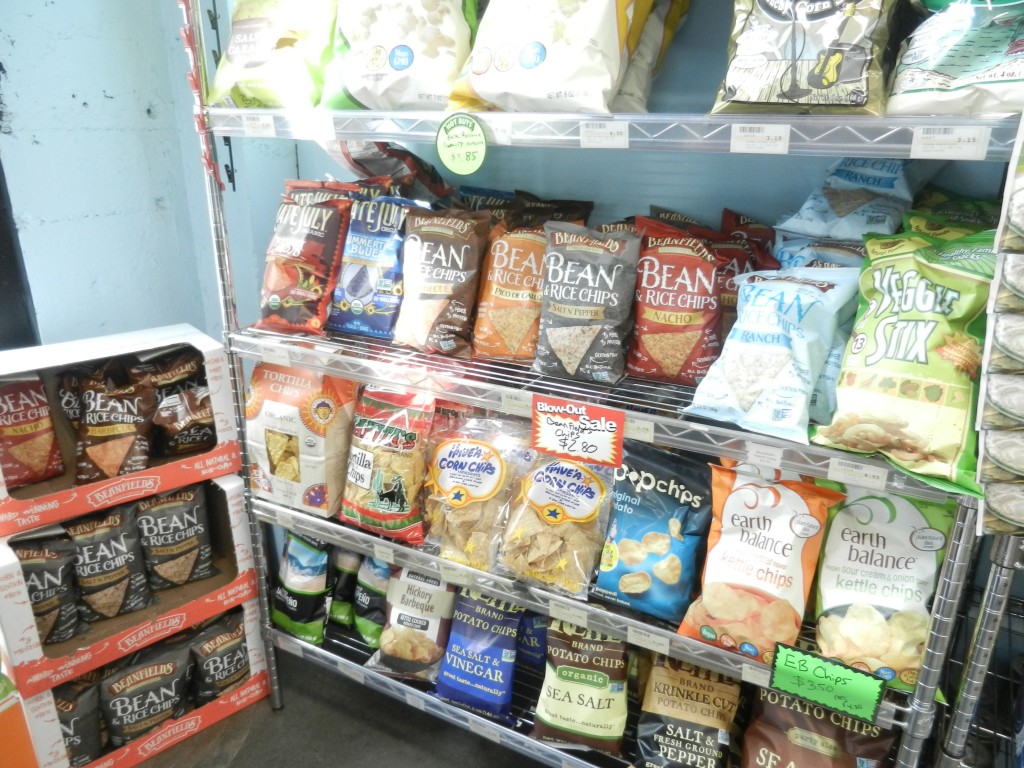 Refrigerated cases contain vegan frozen foods such as veggie burgers, mac and cheese, enchiladas, and pizza produced by vegan-friendly companies such as Amy's and Tofurkey.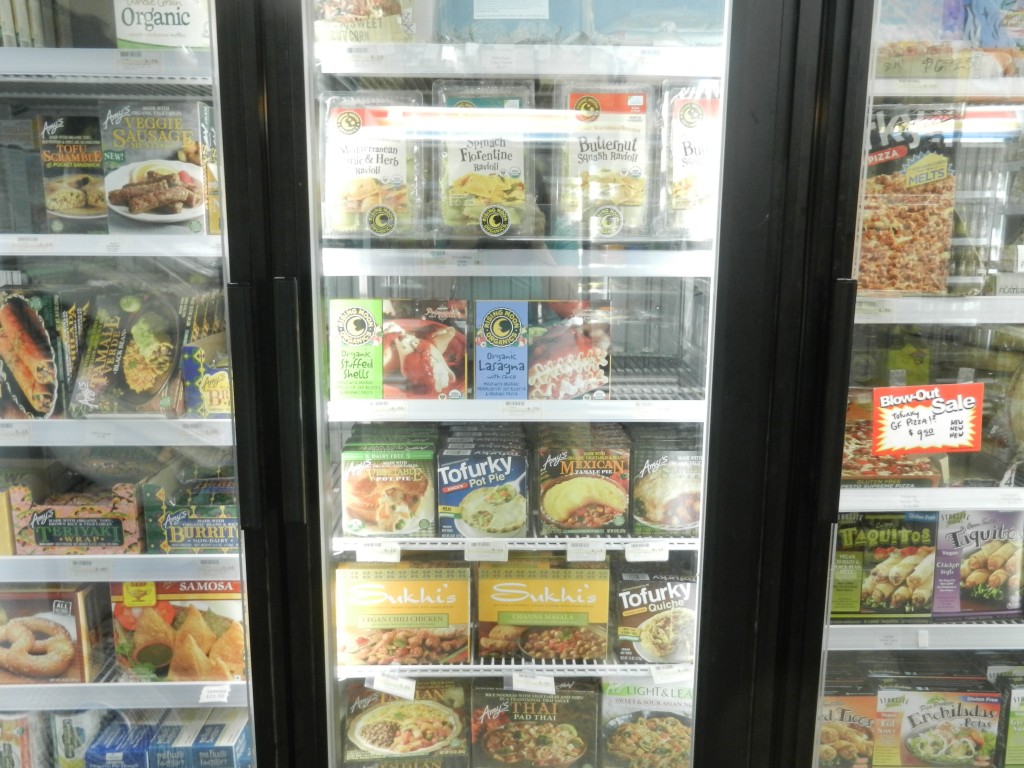 Several brands of vegan cheeses, including a local company "Heidi Ho" can be found in the refrigerated cases.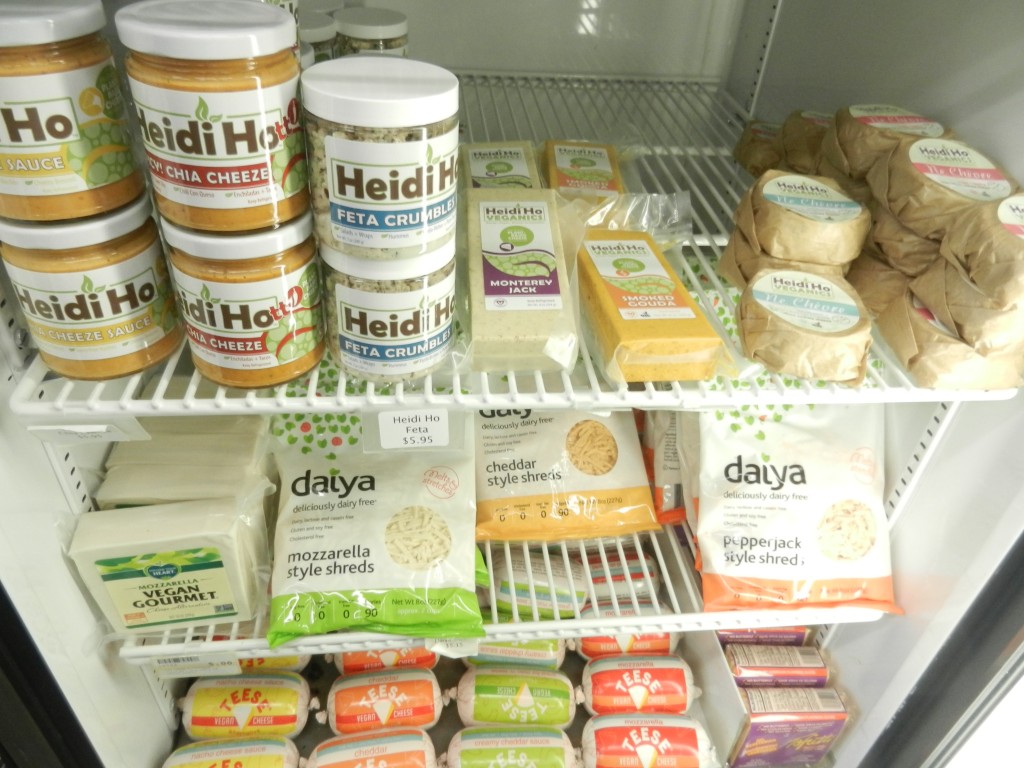 The store carries several brands of vegan lip balm, vegan toothpaste, vegan dental floss, and more.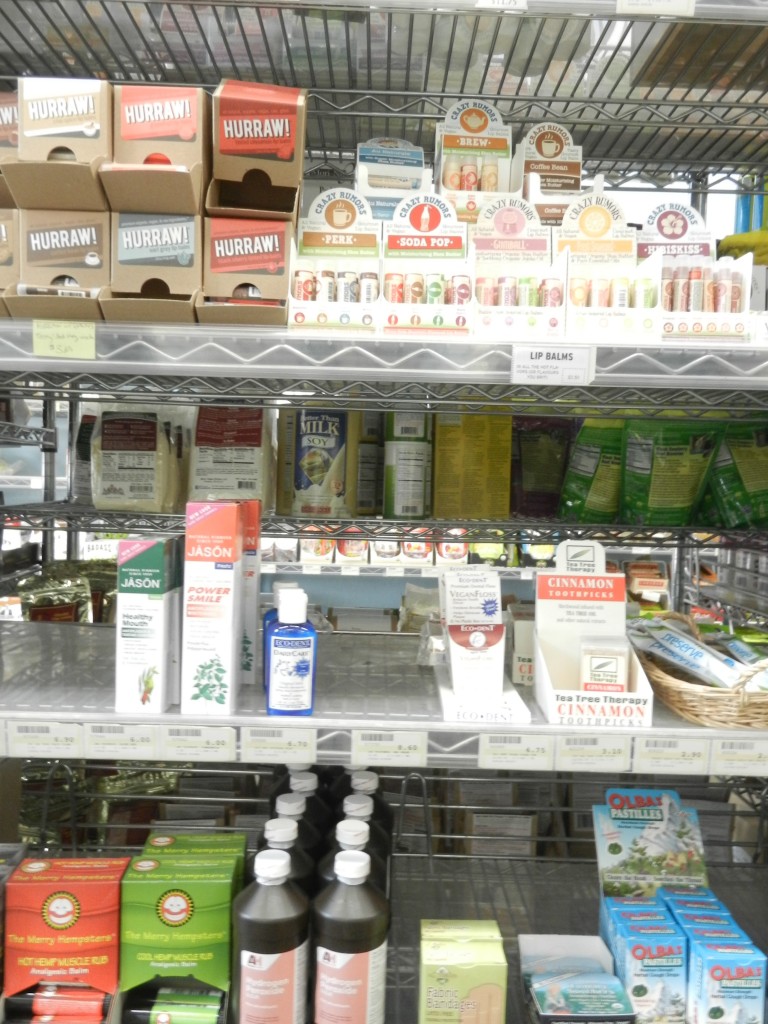 They stock several vegan brands of skincare products and facial cleaners, including Jason, Alba Botanica, and Desert Essence.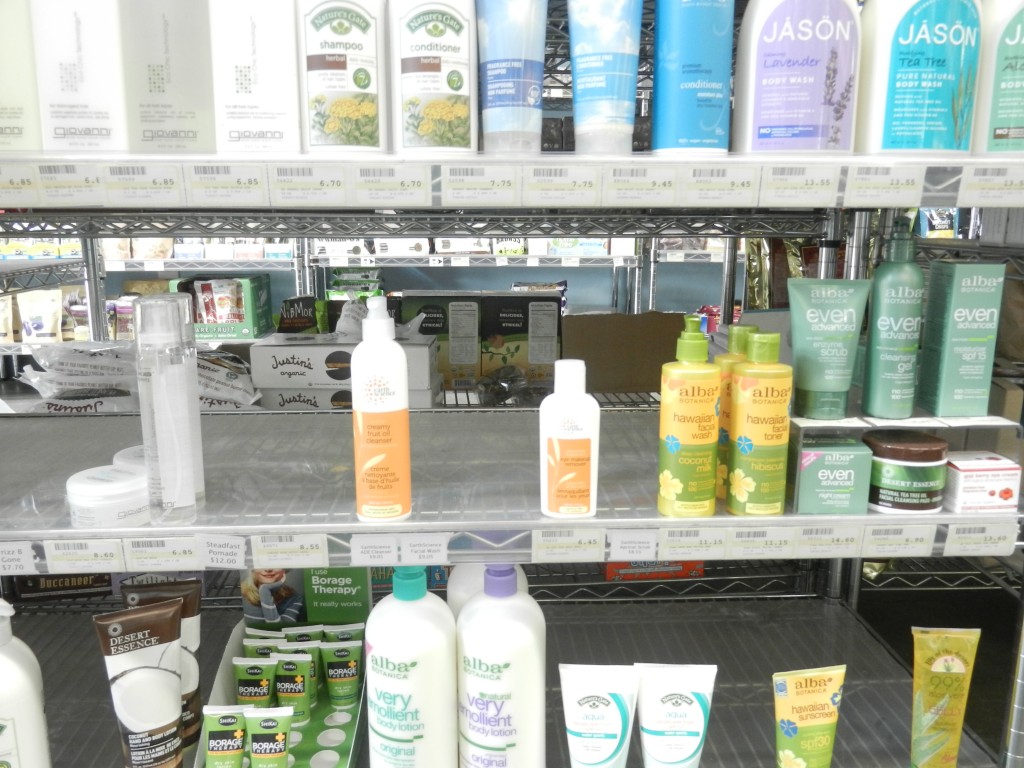 Pet and household cleaning products line several shelves within the store.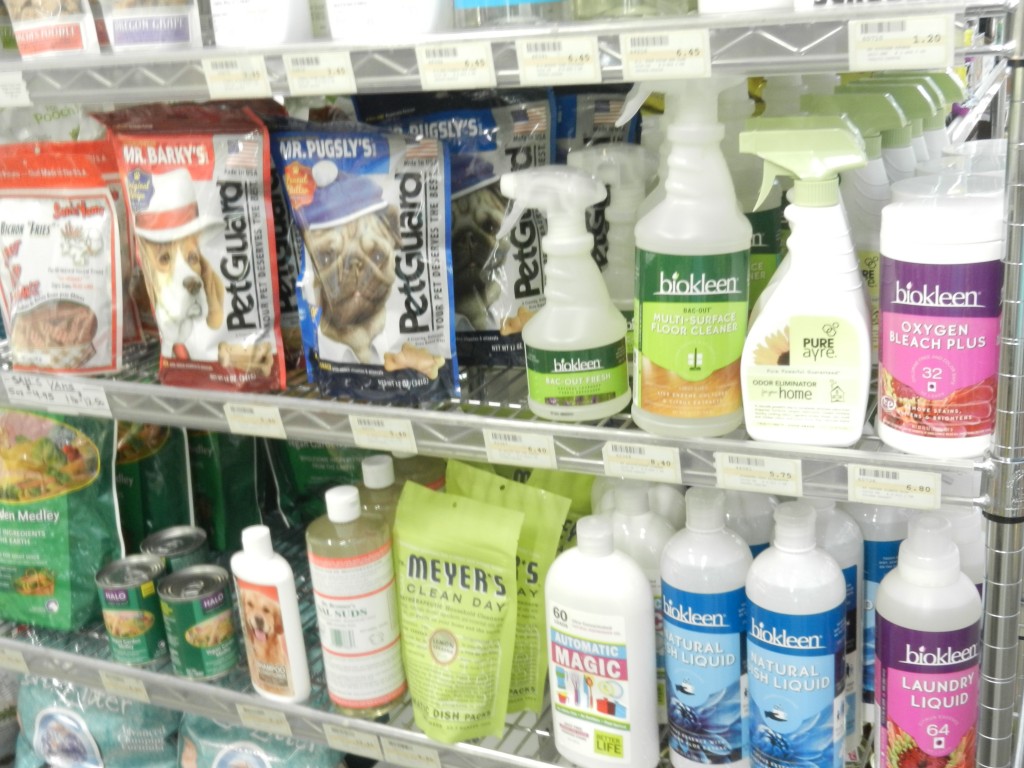 I enjoyed my visit to Food Fight Grocery and made a few purchases.
Next door to the grocery is the Herbivore Clothing company. They carry some clothing, accessories, and other vegan-made items.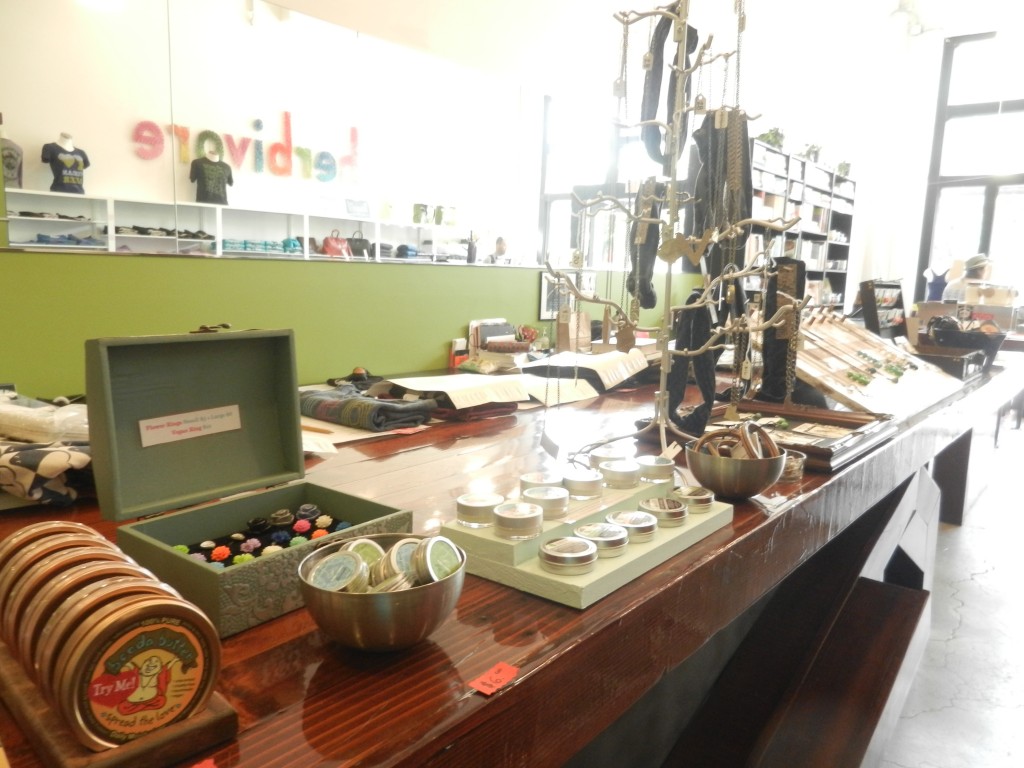 In the front section of the shop, one may find a large bookcase containing many vegan cookbooks and other vegan lifestyle books.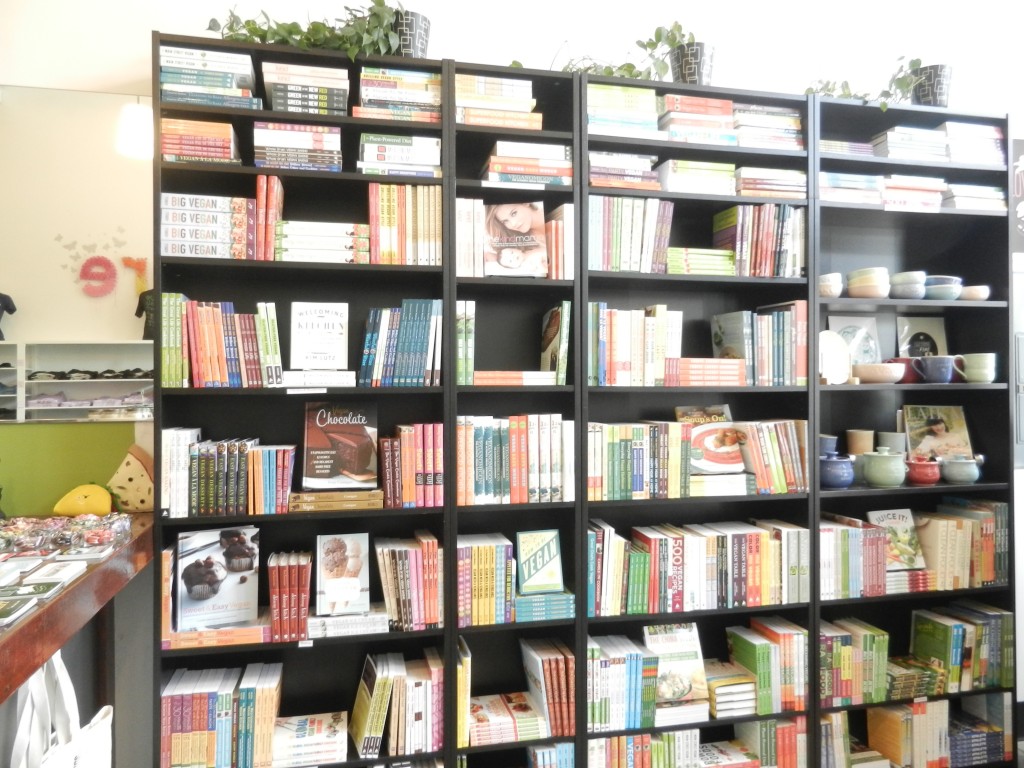 Vegan handbags by designer "Matt and Natt" display proudly on the opposite shelves, along with animal-friendly t shirts and sweatshirts.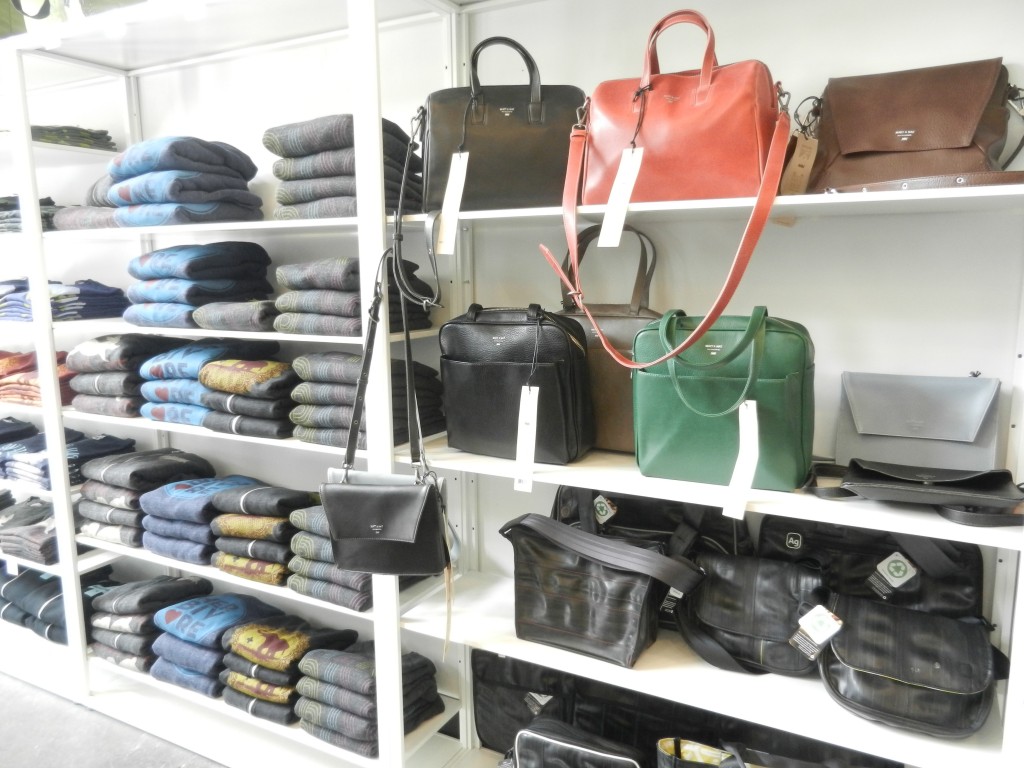 Other vegan handbag designers, non-leather belts, hats, soaps, and various items display in the back section of the shop.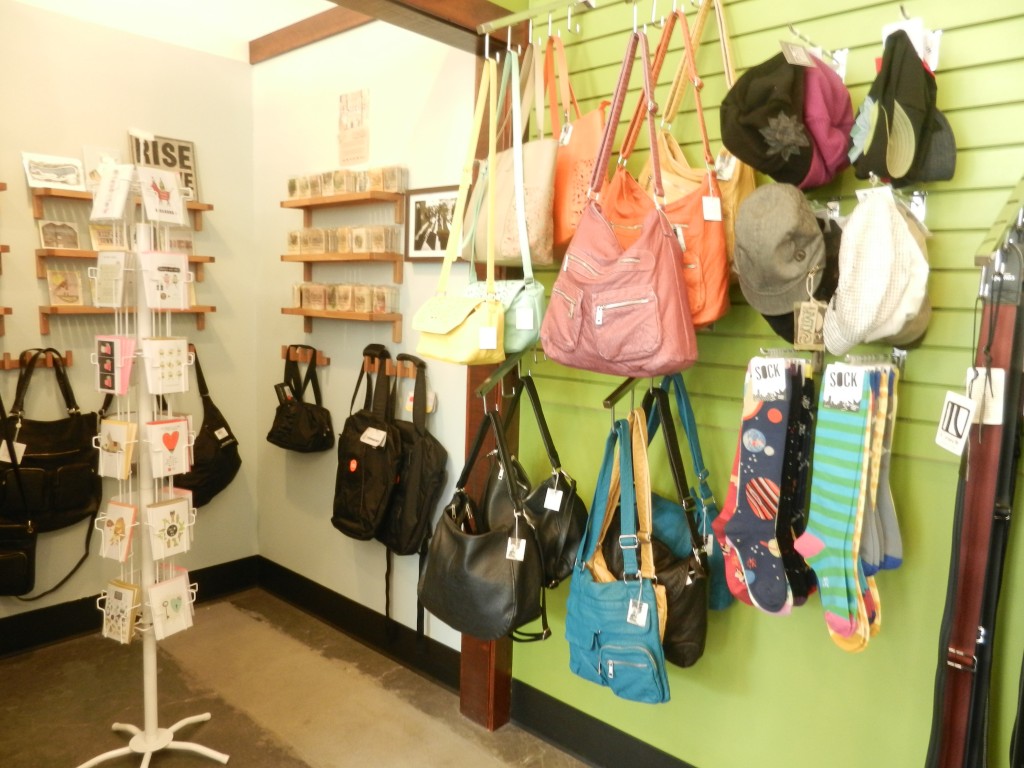 Gorgeously colored wallets of various vegan fabrics are shown on tables in the center of the store.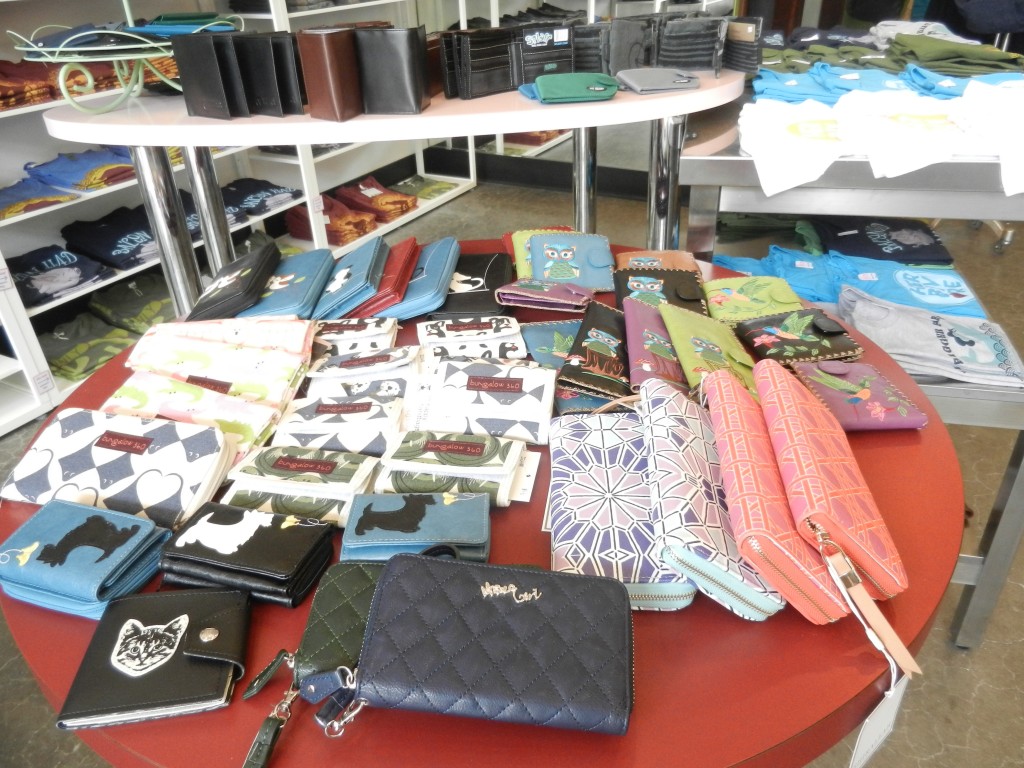 After making a few purchases, it was time for the final shop! Sweetpea Bakery (http://sweetpeabaking.com/ ) is locate next door  to Herbivore. It is an all vegan bakery. They offer many vegan breakfast treats and sweets. Muffins, cakes, mini pies, cookies, danish, croissants, and other items to tempt your sweet tooth! Healthy beverages such as teas and raw juices are on their menu.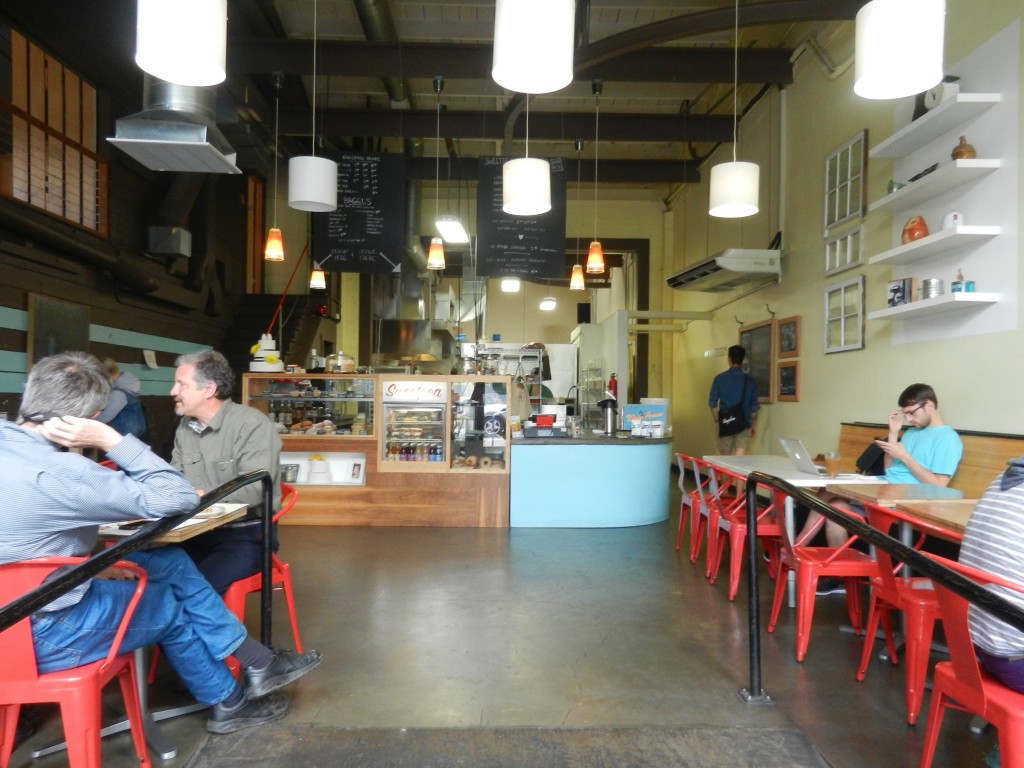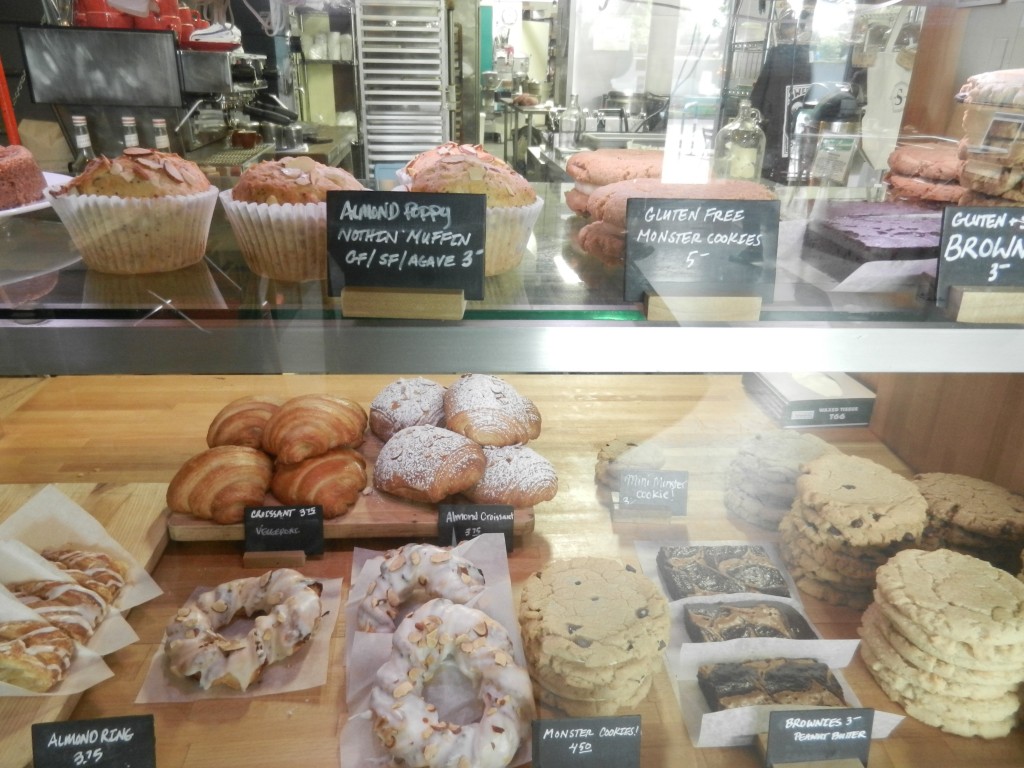 I purchased an almond ring for my day time snack! The flaky crust, crunchy almonds, and oh so sweet icing made this pastry a fabulous choice! A refreshing green iced tea was my beverage.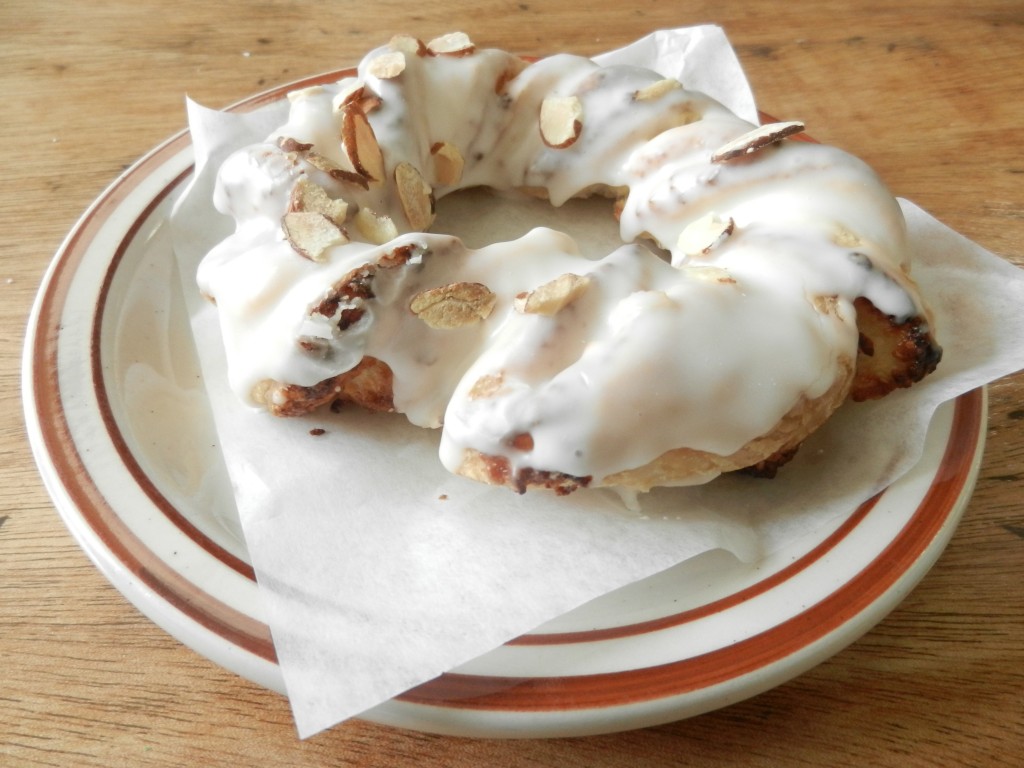 Upon leaving the mini mall, I happily glanced upon my purchases. From Food Fight Grocery, I had purchased lip balm, lip stick, cinnamon tooth picks, and vegan gum. From Herbivore, I purchased  a Portland rose ring and lip balm. From Sweet Pea Bakery, I had purchased the almond ring pastry. Some of the items I would use while still on my holiday. The others would accompany me back home.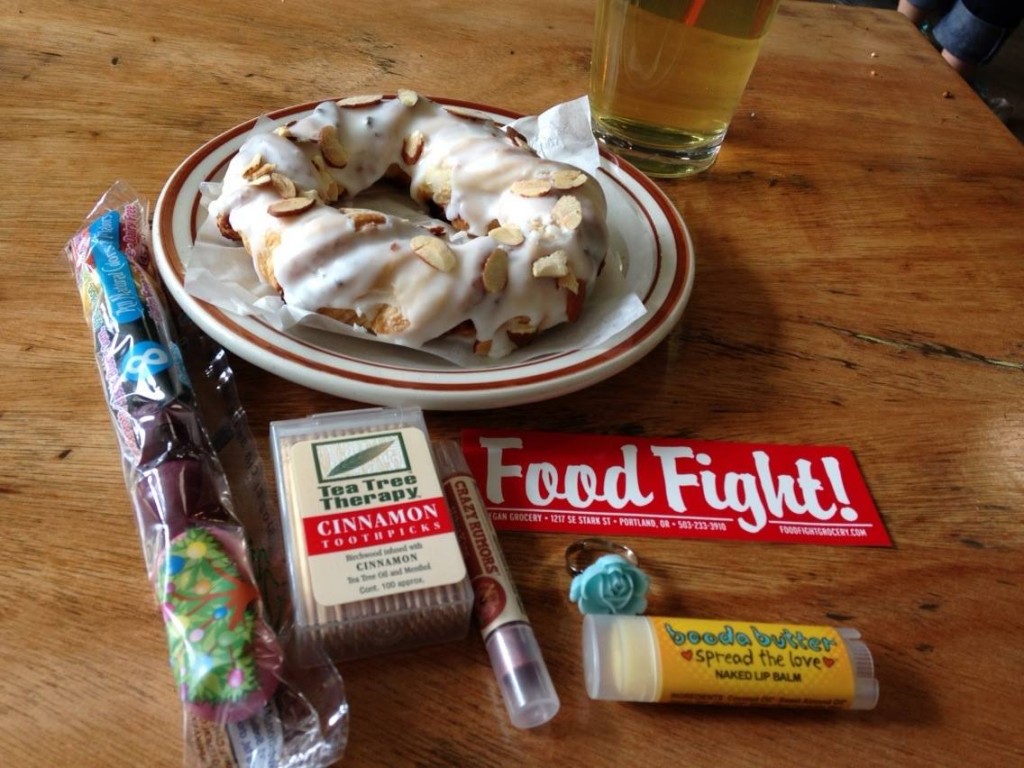 While walking through the neighborhood back to the hostel, I noticed several sculptures and art pieces in various locations. The following pig sculpture (in front of a shop) really stood out, as it is one of my favorite animals.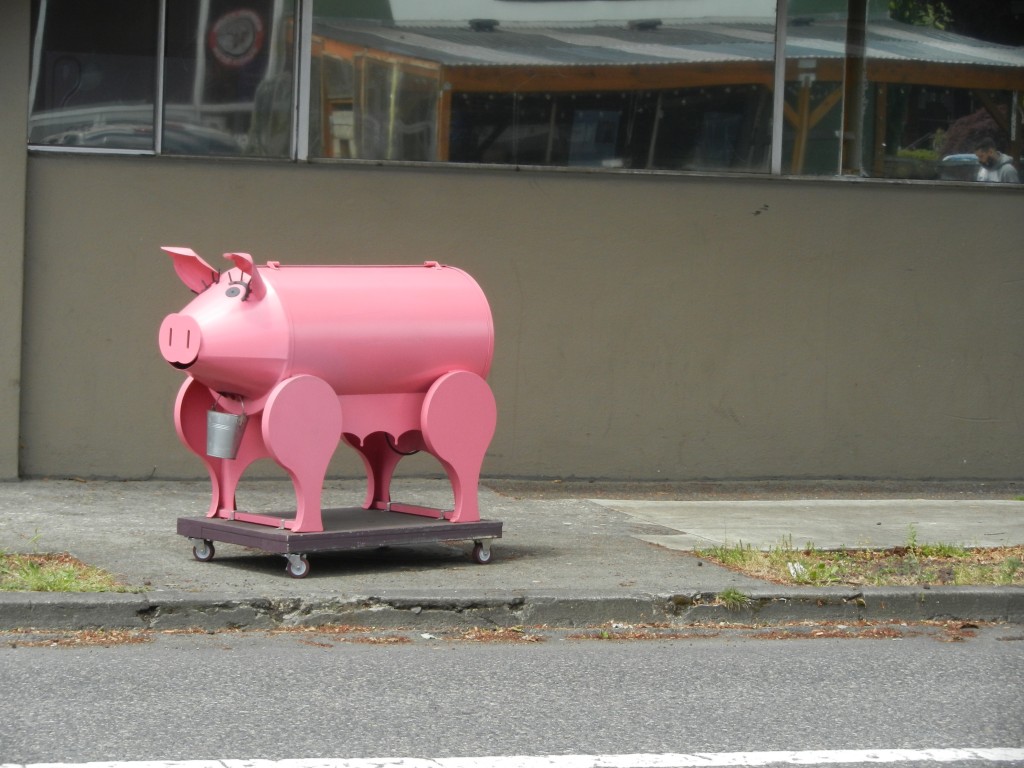 Portland, Oregon is famous, in part for its' multitude of street food carts. The photo below is taken at the intersection of the largest area of food carts in the city: SW 10th and Adler.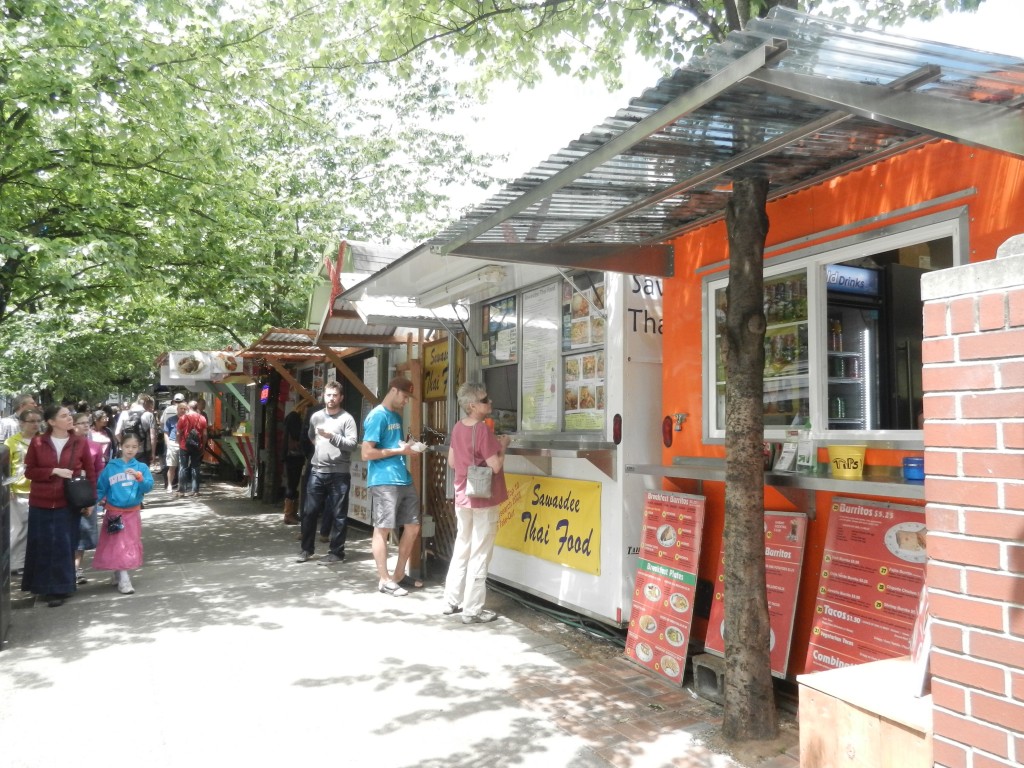 A Portland streetcar passed by, taking tourists and locals to neighborhoods, such as Nob Hill.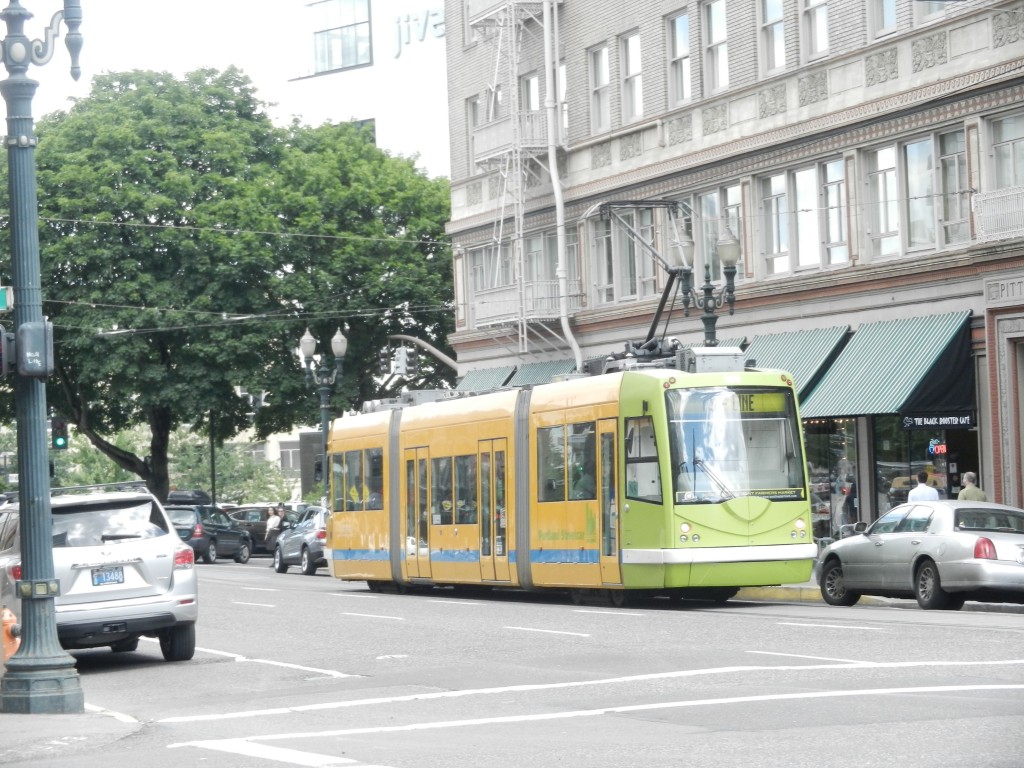 At the intersection of SW Washington and 3rd Ave, I found the vegan food cart "Sonny Bowl" (https://www.facebook.com/pages/Sonny-Bowl/180712636453 ). This was my lunch stop.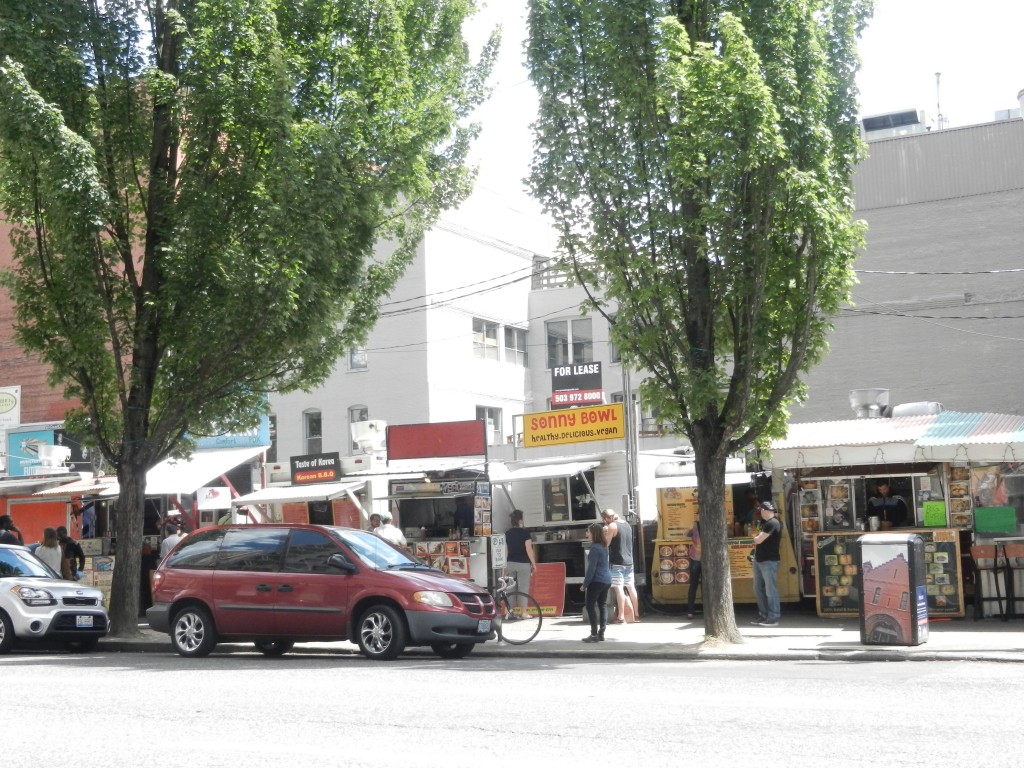 I selected the Black Eyed Pea Bowl with BBQ sauce and kale tossed in tahini dressing, topped with green chili-corn relish. It was served over brown basmati rice. For an extra 50 cents, they included soy curls in my rice bowl. Soy curls are quite popular in Portland. They are an alternative to meat, made from soy beans. The cooked version is similar to chicken strips. They taste delicious! My meal was really appetizing!  Sonny Bowl offers smoothies also. I opted for the Ginger-Berry. The strawberry, blueberry, apple, agave, ginger, orange juice combo beverage was very tasteful/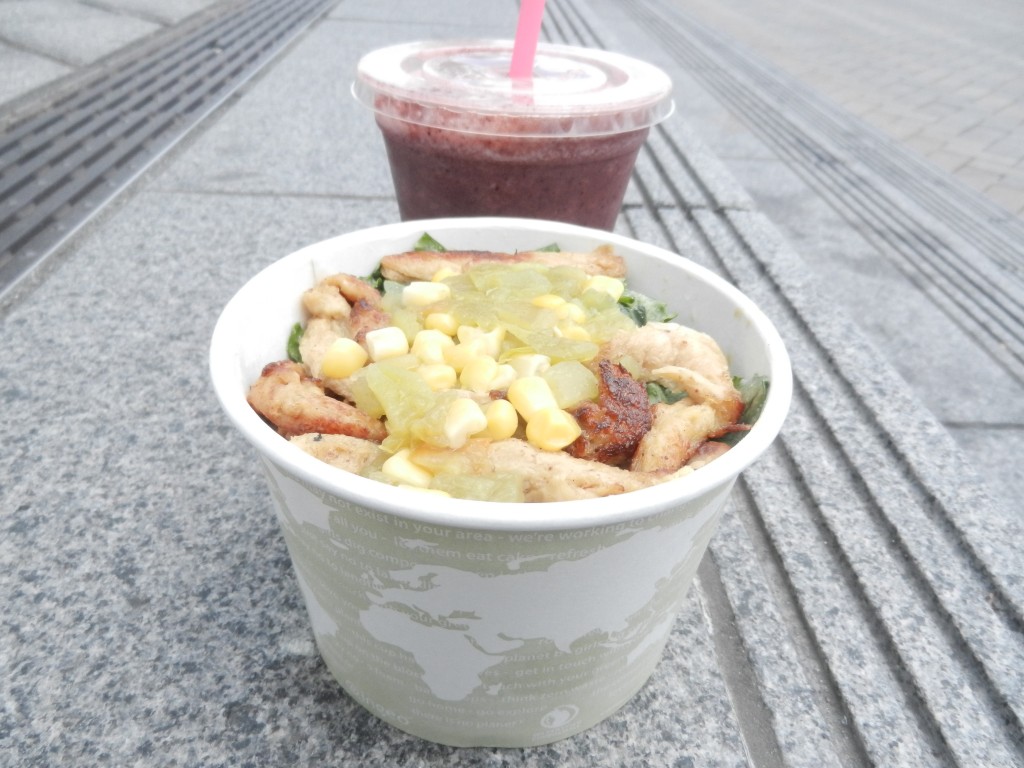 My final touristy activity for the day was a visit to the Portland Art Museum.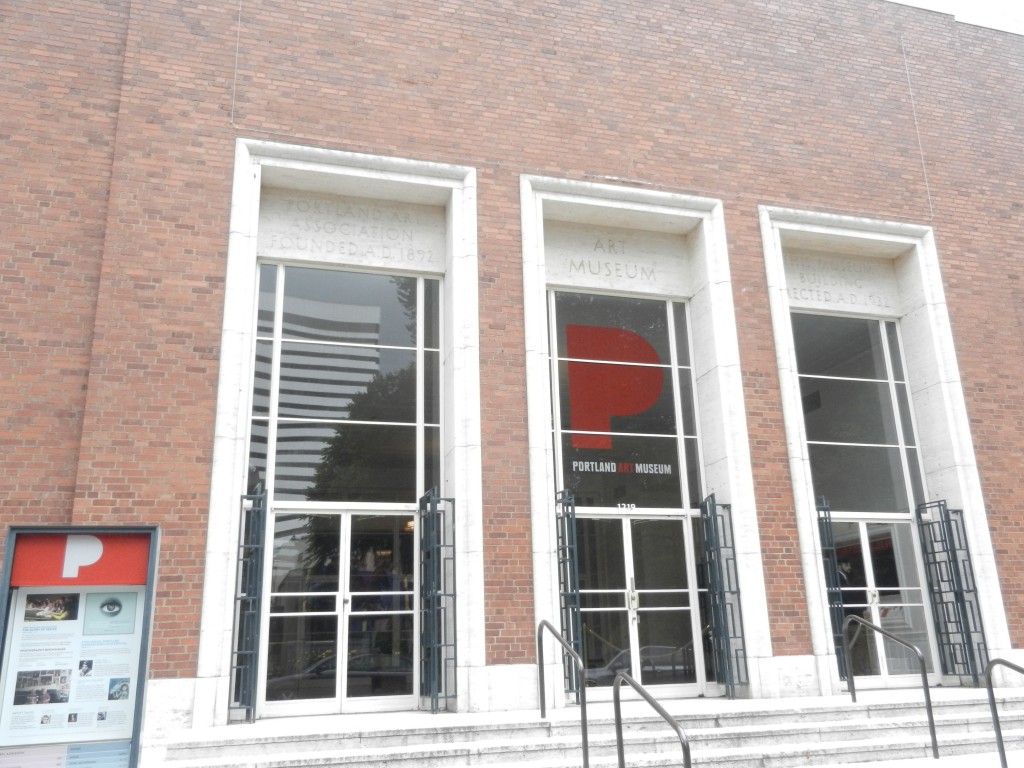 Paintings of local landscapes by local artists can be found in the museum.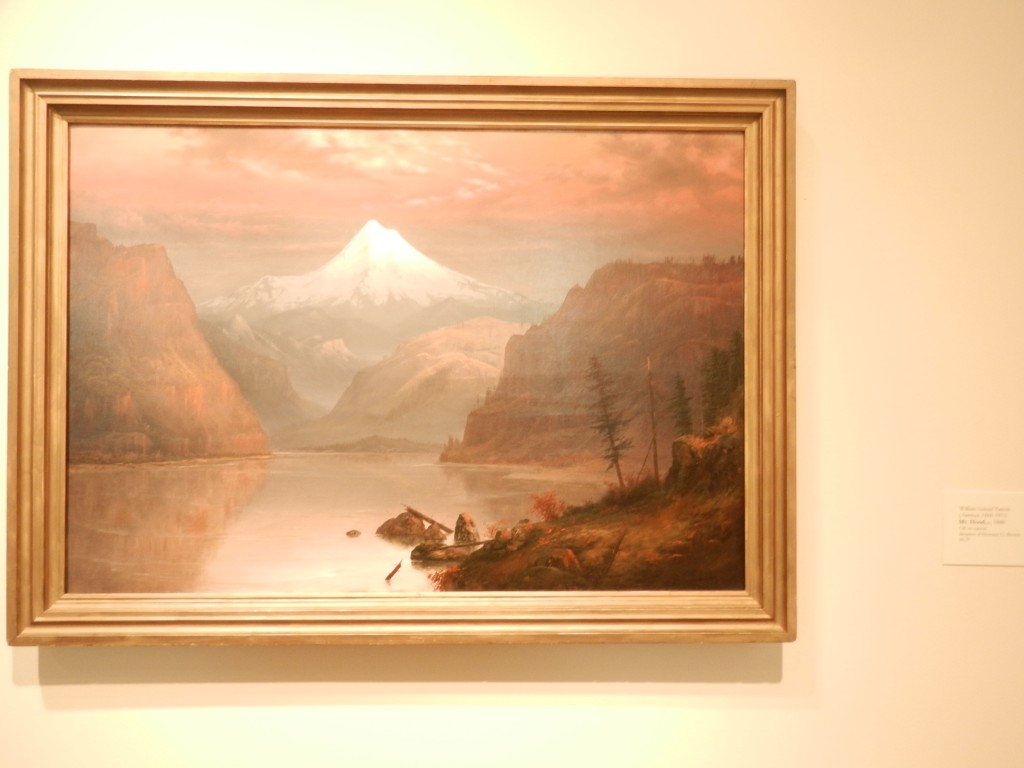 Indigenous tribal artwork and sculpture is also well represented here.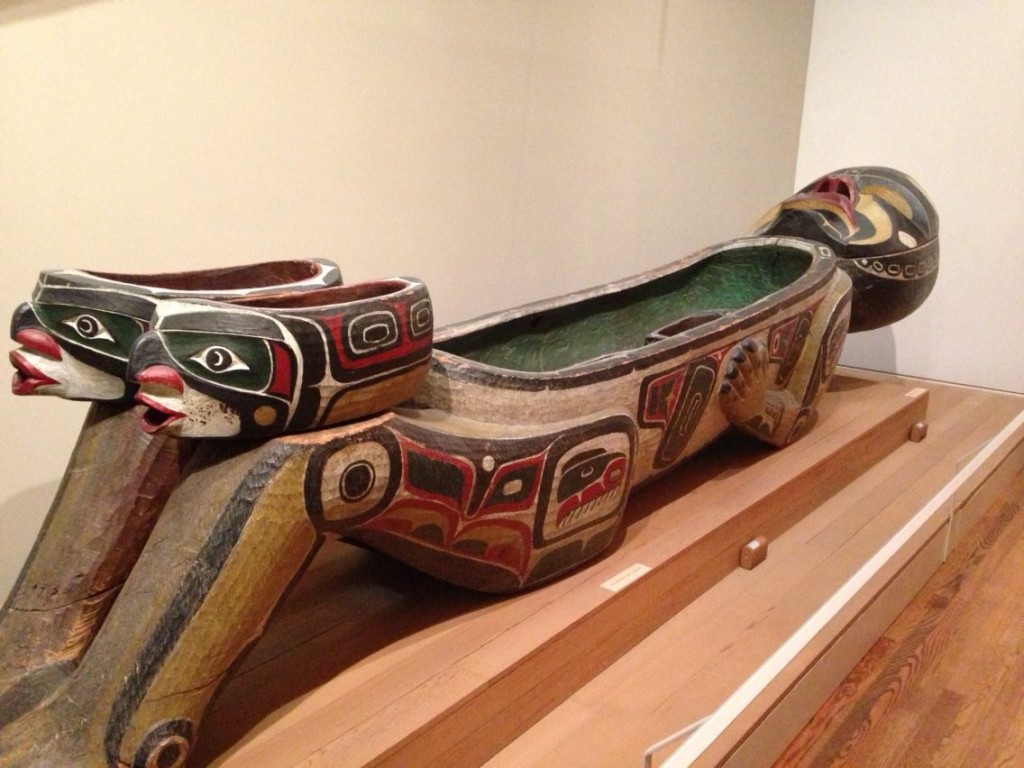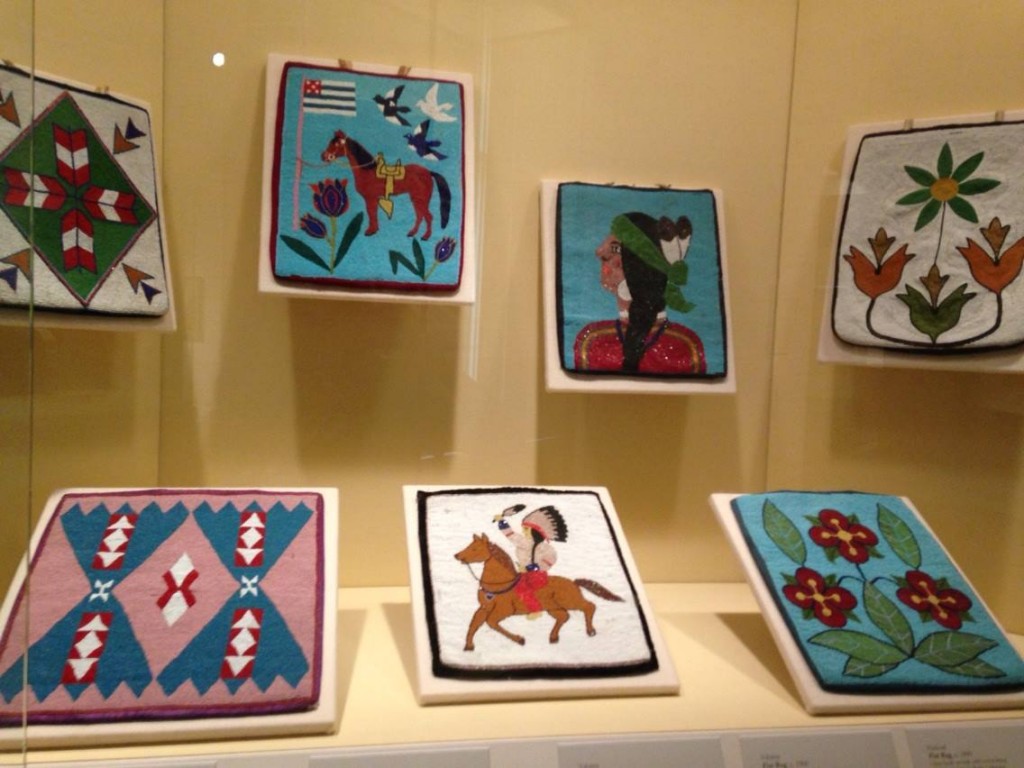 In addition to works of art spanning many centuries and multiple continents, the galleries exhibited some interesting contemporary art and sculpture.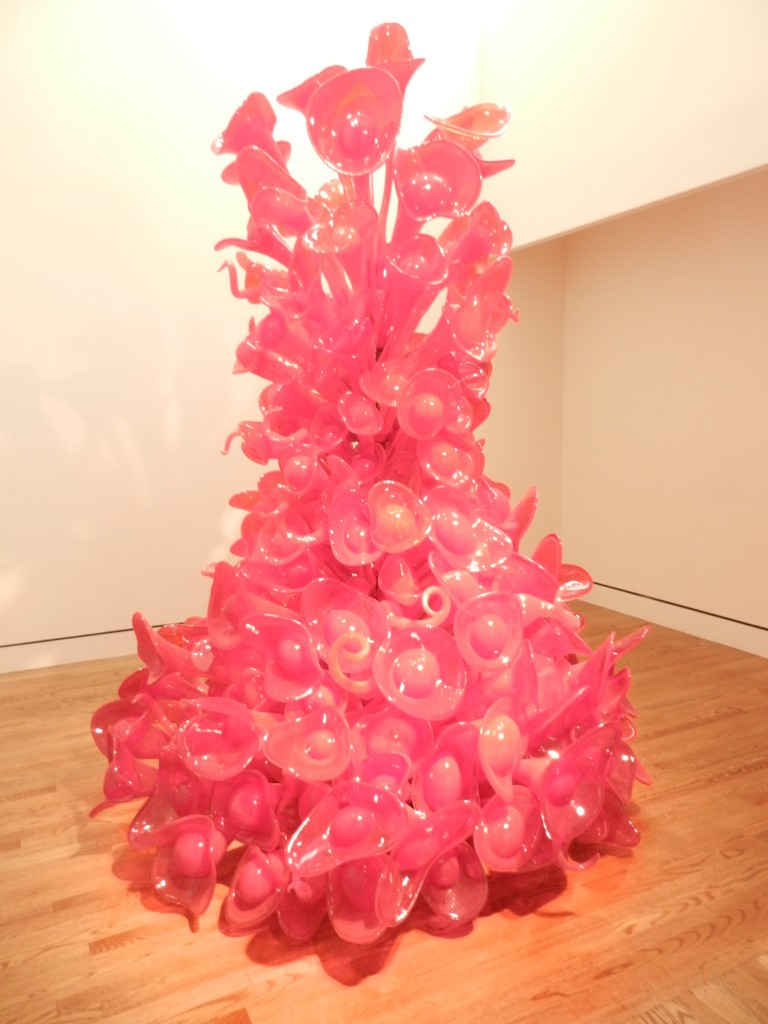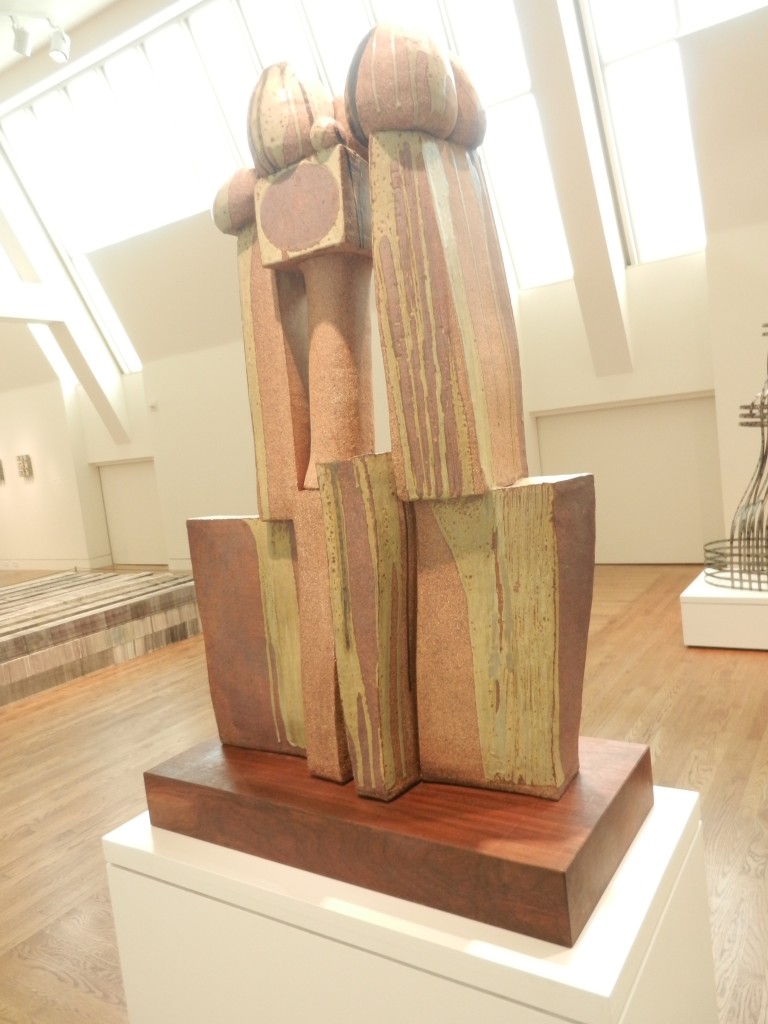 I was hungry now! Evening had arrived. An all vegan restaurant called "Canteen"(http://canteenpdx.com/ )  would be my dinner time destination.  My entree was the Bangkok Bowl with avocado curry& red curry peanut sauce, brown rice, adzuki beans, broccoli, red cabbage, kimchi, and black sesame seeds. The taste was superb! The flavors of the spicy sauces and the variety of vegetables were amazing! , I completed my meal with a refreshing coconut water beverage.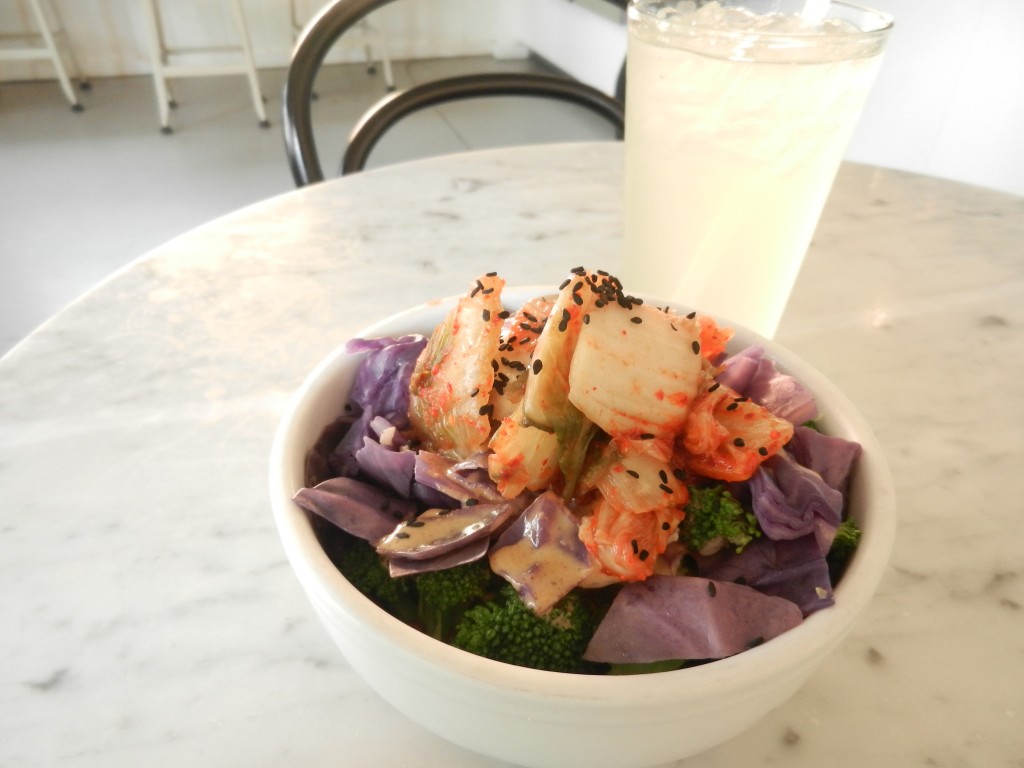 Canteen creates a dessert that I had never tried before, so I ordered that as my evening treat. The salted caramel chocolate piece was so luscious and tasty!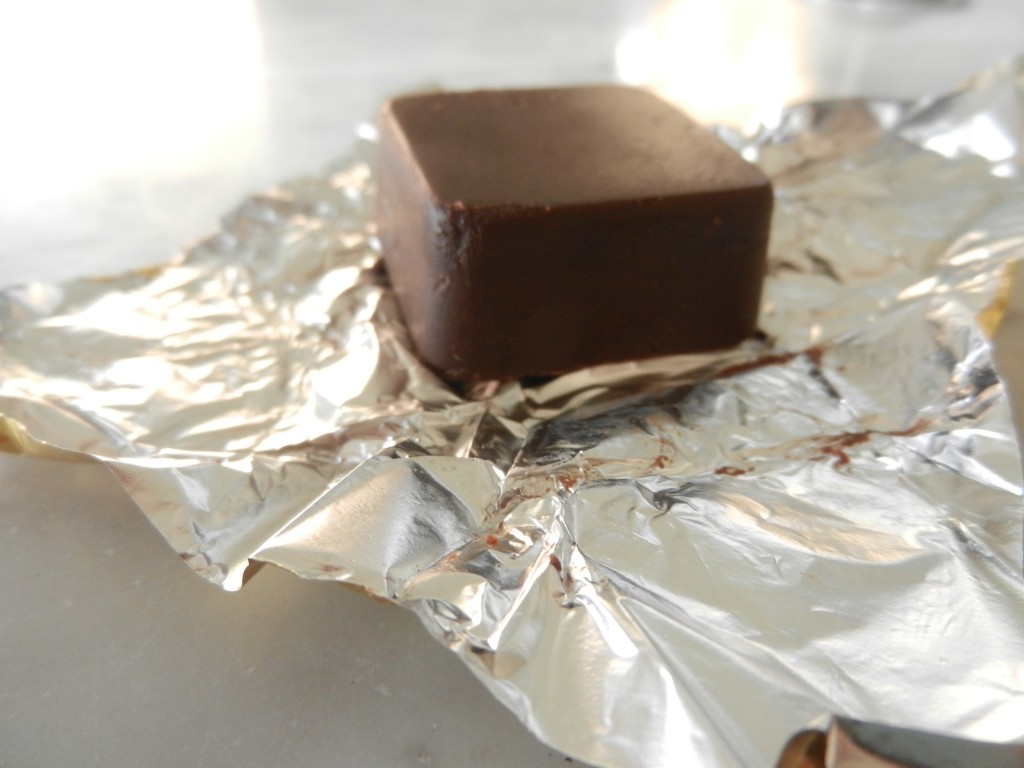 Now that day#4 of my Oregon vacation had completed, I went back to my hostel with fond memories of the day's activities. The following day would be my last day in town, exploring all that Portland has to offer.