This past Sunday, I decided to take a day trip to Provincetown on Cape Cod. It became known to me that the town had become even more vegan-friendly in the two or three years since I had last visited. Several historical attractions captured my interest also. The three hour drive flowed fairly easily on a Sunday.
I was greeted with the tranquil and gorgeous view of the Provincetown Harbor!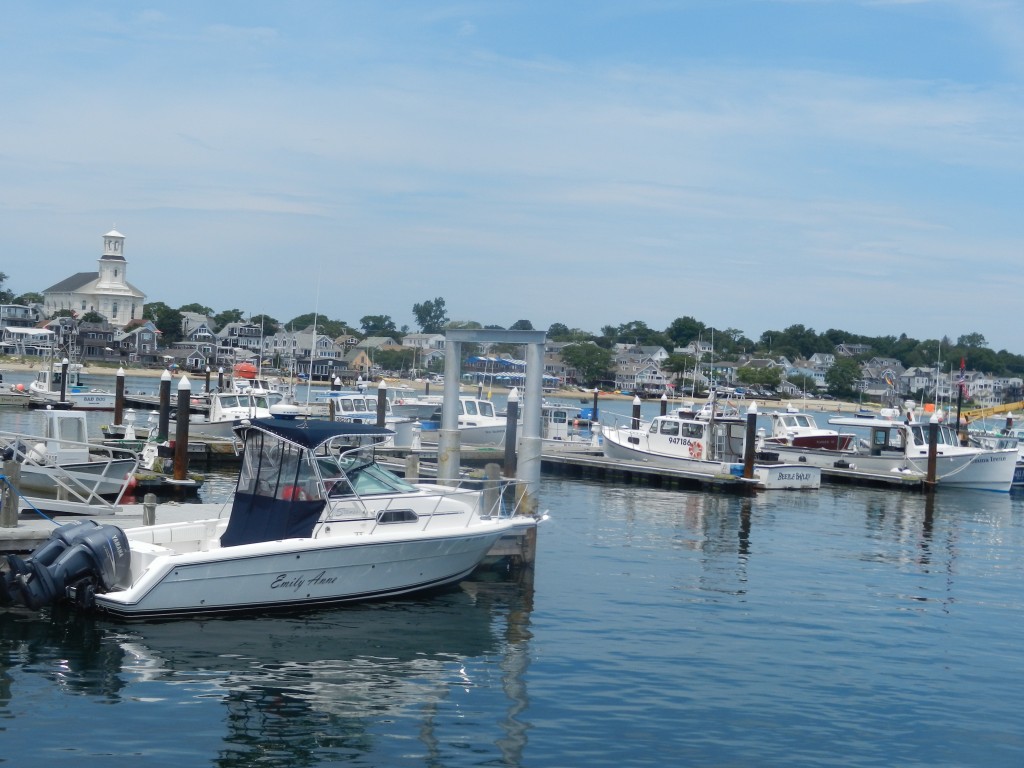 My arrival at 10:50am made it the perfect time for breakfast! Devon's Restaurant(Devon's Restaurant) is one of the spots in town that offers great vegan breakfast items. I selected the vegan French toast topped with fresh strawberries and a side of vegan breakfast patties. My morning meal was scrumptious! The French toast was perfectly moist and sweet with the taste of fresh strawberries! The pattie was a nice and savory complement to the toast. It was a very tasty way to start my day! The quaint space boasts of waterfront dining indoors or outdoors on a patio. The white décor with purple flowers on the tabletops makes for a cheery dining experience!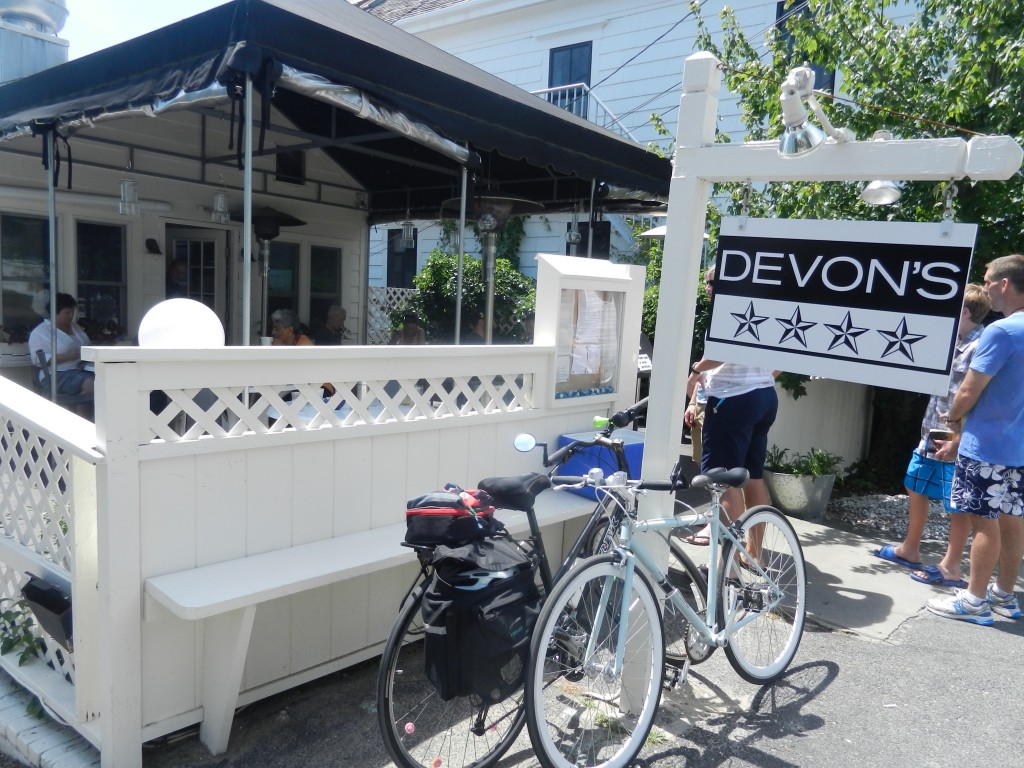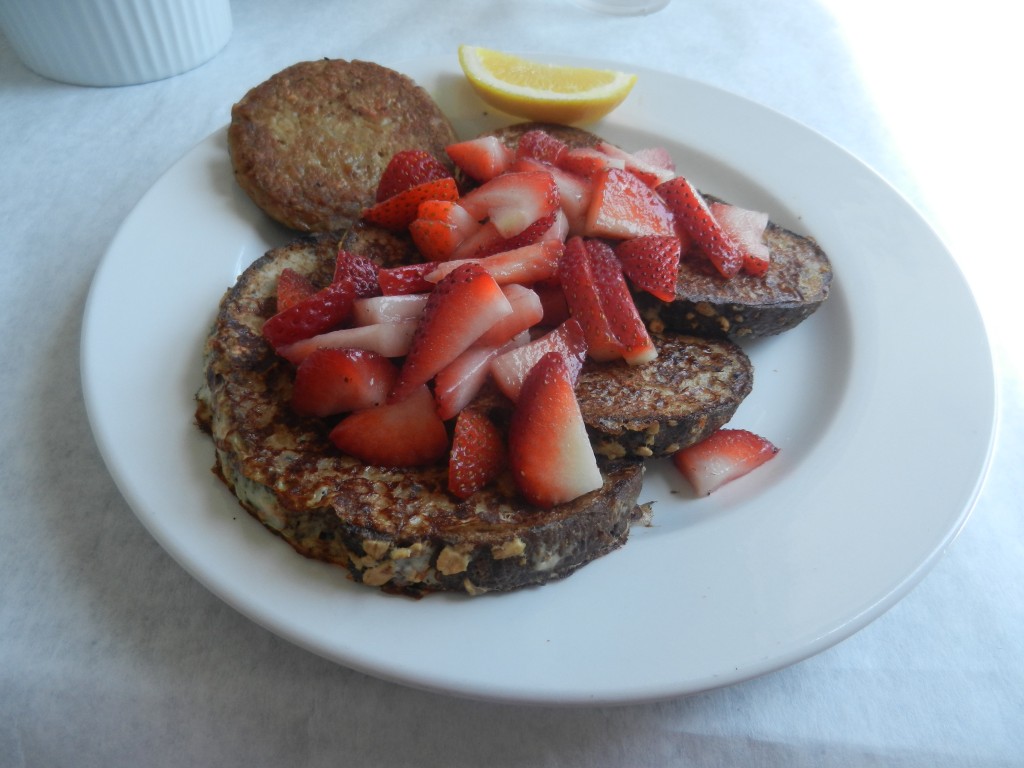 After my breakfast, I strolled along the main street in town, Commercial Street; dotted with a variety of art galleries, gift shops, and restaurants.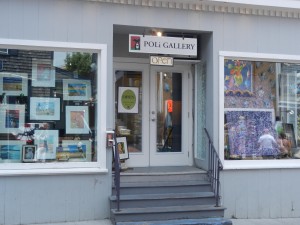 The town's historic library can be toured during business hours.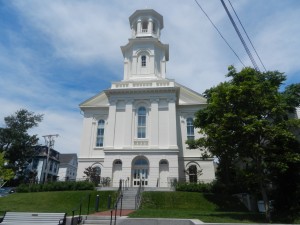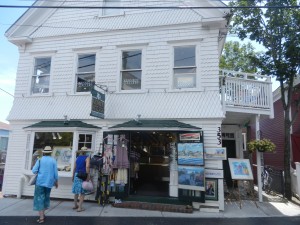 I wandered down to the pier to gaze at the boats along the harbor.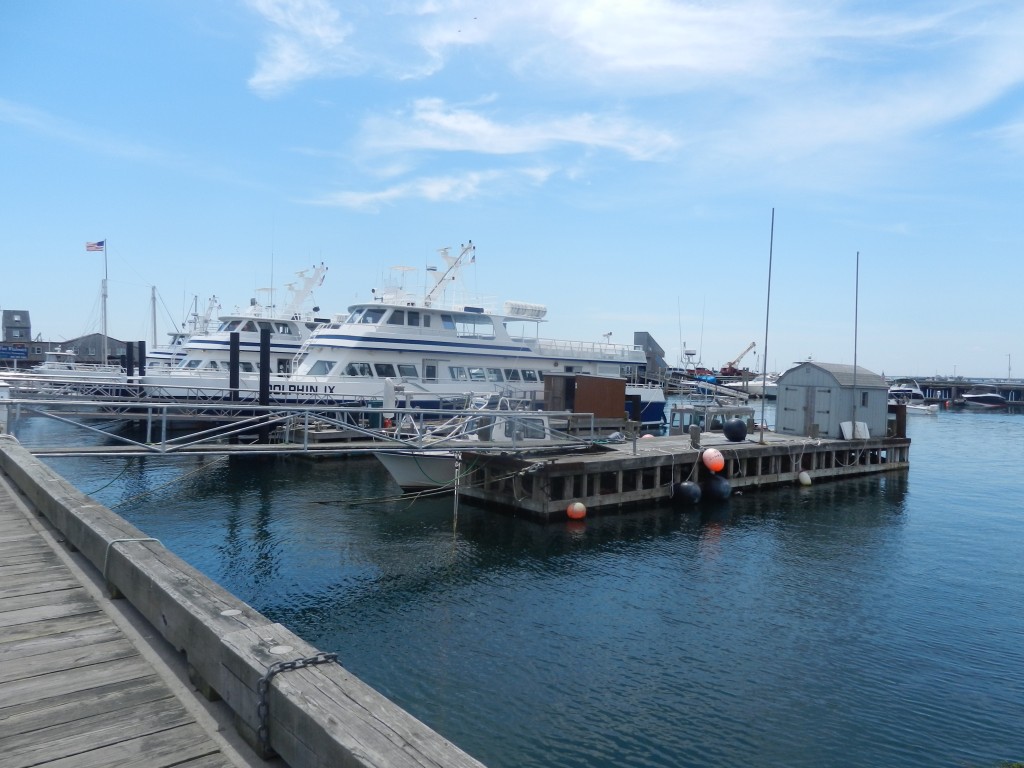 The Pirate Museum displays the only exhibit in the world of actual pirate treasure! During my tour, I saw very valuable old gold and silver coins that had been plundered by pirates on the ship Whydah. The ship was wrecked by storms in the year 1717. The shipwreck was then found off the coast of Provincetown in the year 1984. Its story and some of its treasure are displayed here.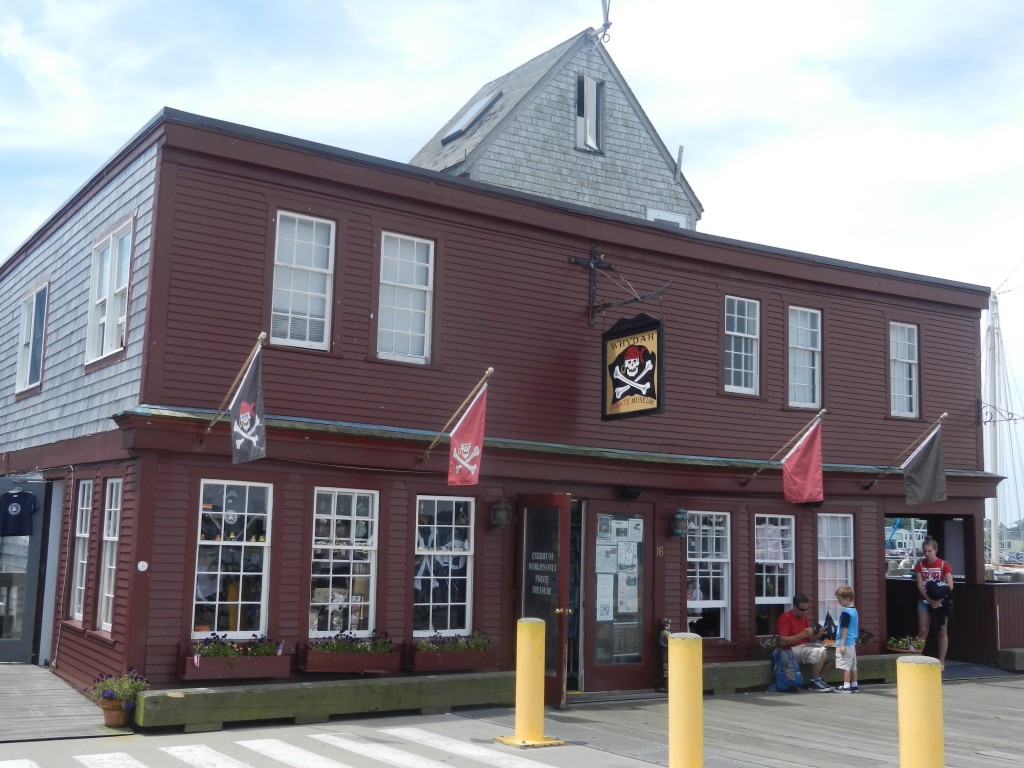 Pirate souvenirs may be purchased in the gift shop.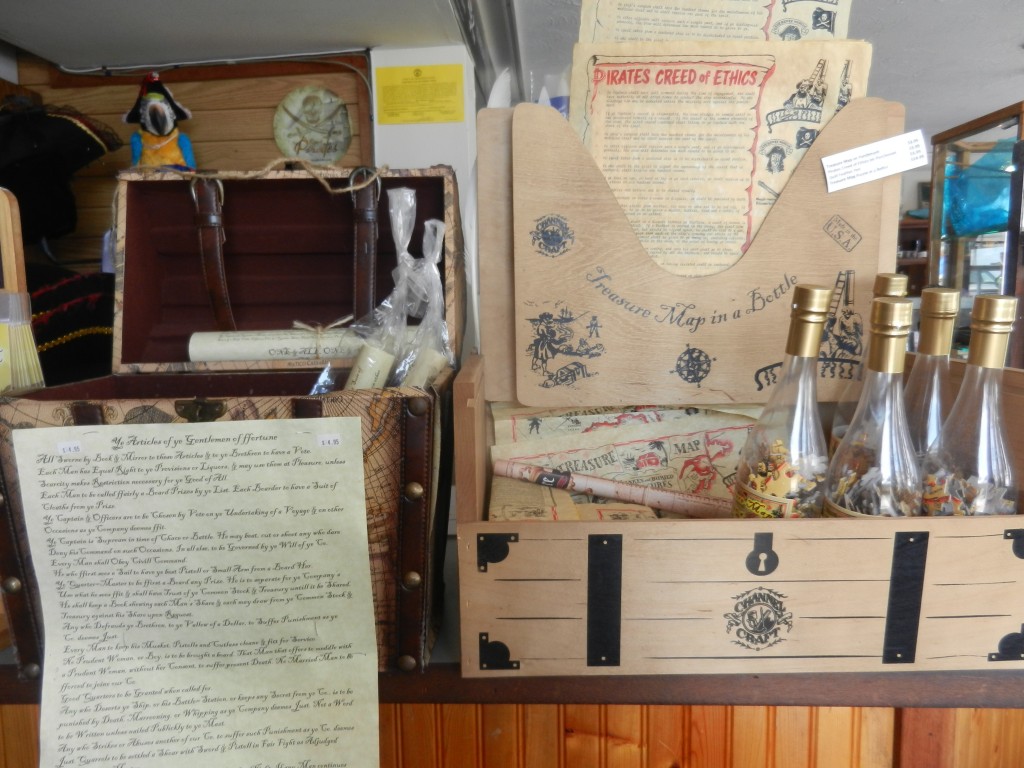 "Provincetown Whales" provides a whale watching cruise with vegan meals. I did not have the opportunity, however to participate during my visit.
I walked back through town with lunch in mind.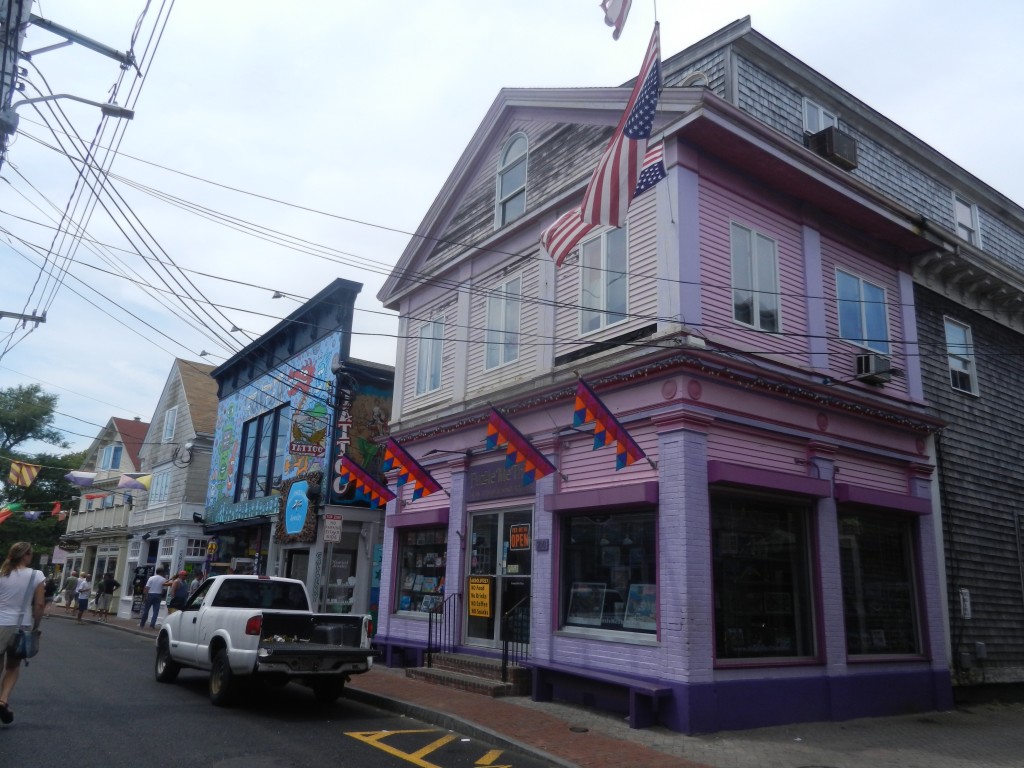 Tiny's Restaurant(Tiny's Restaurant) offers a few vegan options for breakfast and lunch. I stopped by during lunch time. The restaurant includes rooftop dining on the outdoor deck. Seated on the deck, at a table under an umbrella awning, made my dining experience all the better! I opted for the vegan hummus burger topped with lettuce and tomato, covered in a tahini sauce. It was really, really good! The burger came with an order of fries which had just the right amount of flavoring and not overly soaked in oils. This was an enjoyable lunch!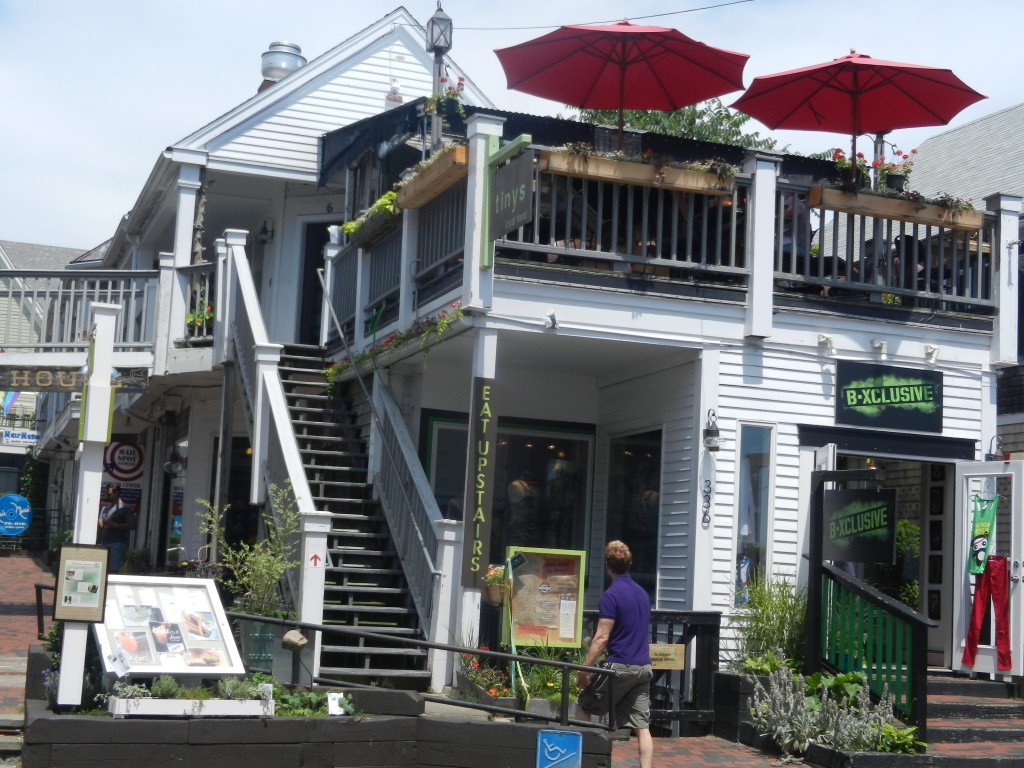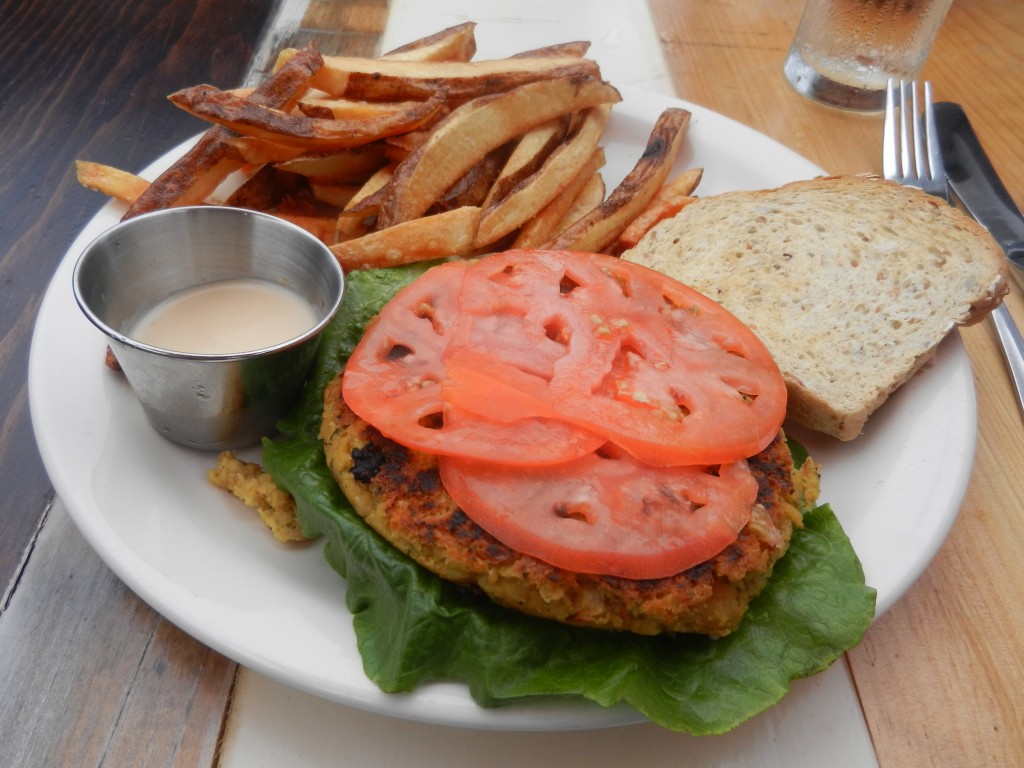 Upon leaving the restaurant, I noticed the impressive-looking town hall to my right.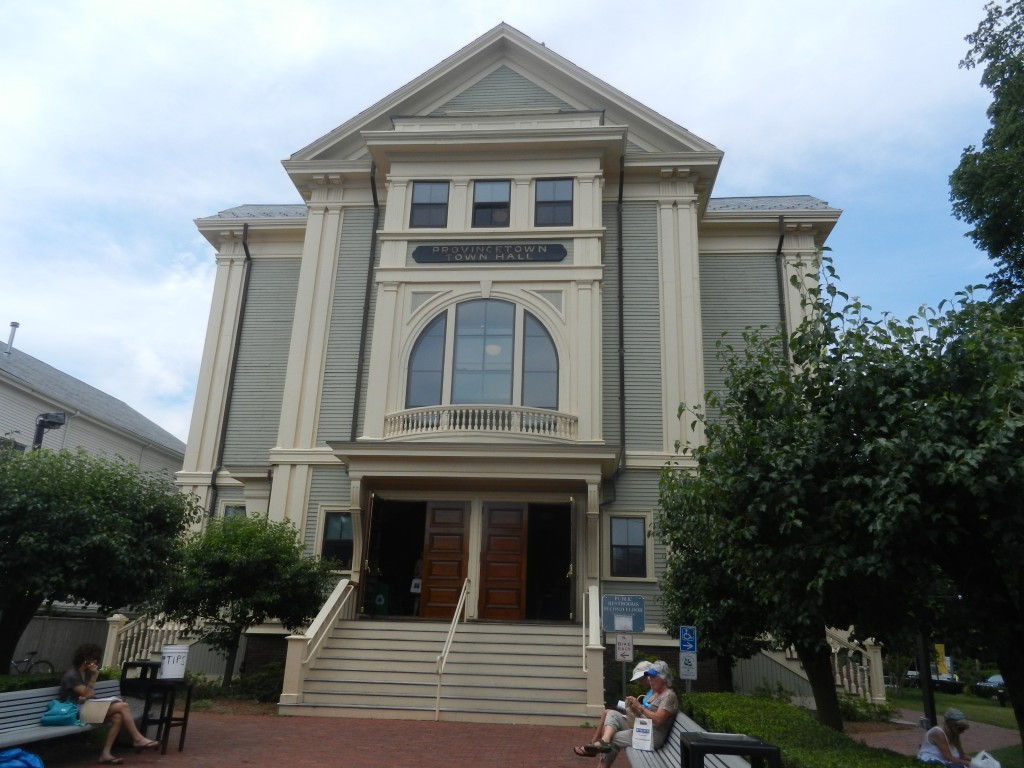 I also came upon a sign that stated "vegan soft serve" on the window of "Lewis Brothers Ice Cream"(310 Commercial Street). It is more of a fruity sorbet. The vegan flavors include mango and strawberry.
Further up on the main road was a large building filled with shops, restaurants, candy stores, and ice cream vendors. Walking through the street level building toward the back, I noticed that it led me to a sandy beach area with colorful kayaks stacked up by its shore.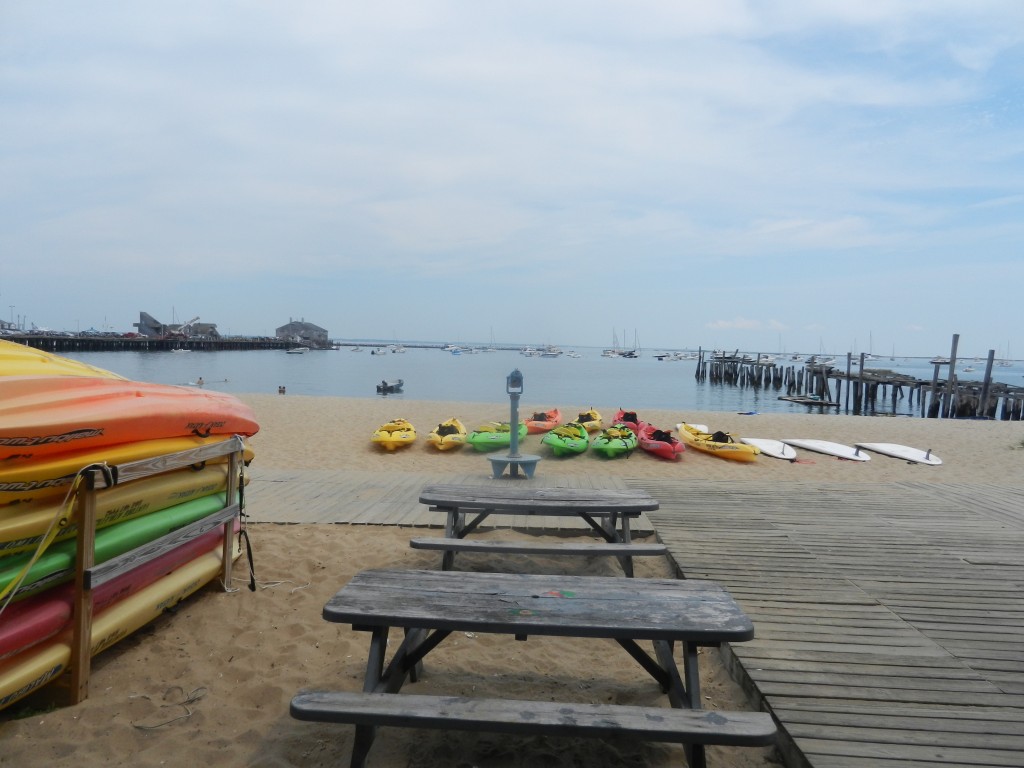 The sweltering heat left me yearning for an icy cold beverage. This led me up Commercial Street to Grab N Go Health Shop(Grab N Go Health Shop). My beverage of choice was a strawberry, mango, pineapple smoothie. It was absolutely refreshing and very tasty! The owner was kind enough to offer it free of charge for me. The small café is filled with wonderful vegan treats such as smoothies, vegan ice cream, and vegan sandwiches in the refrigerator case. I vowed to return later in the day for some vegan soft serve!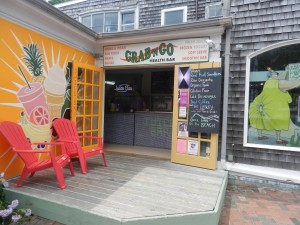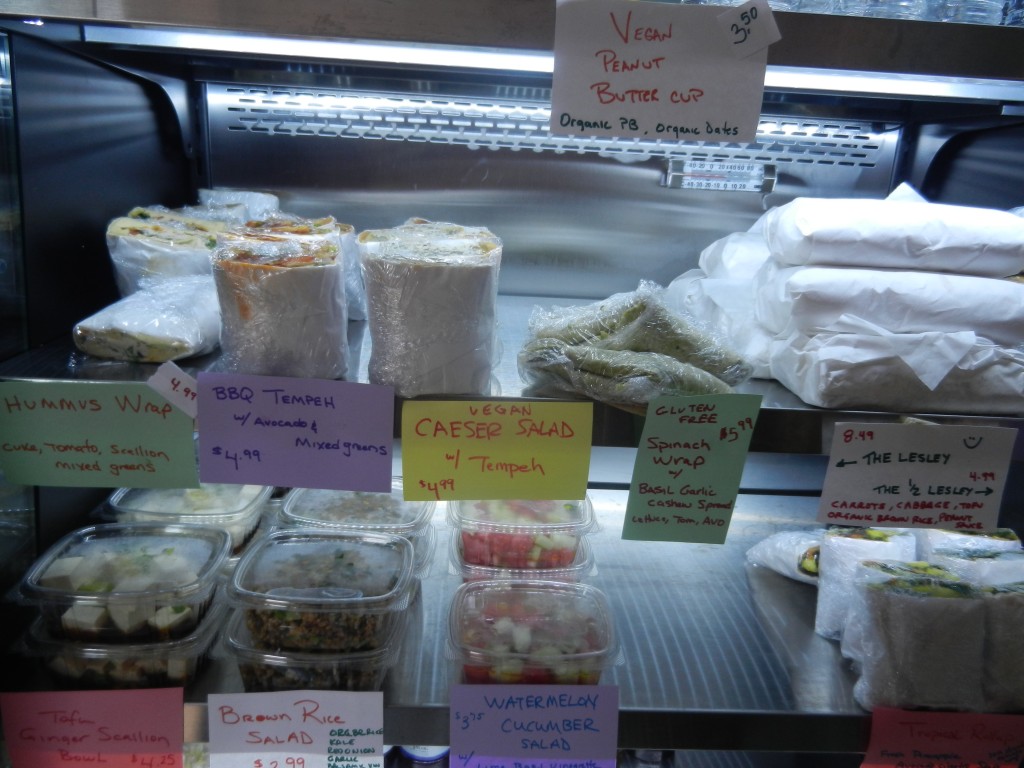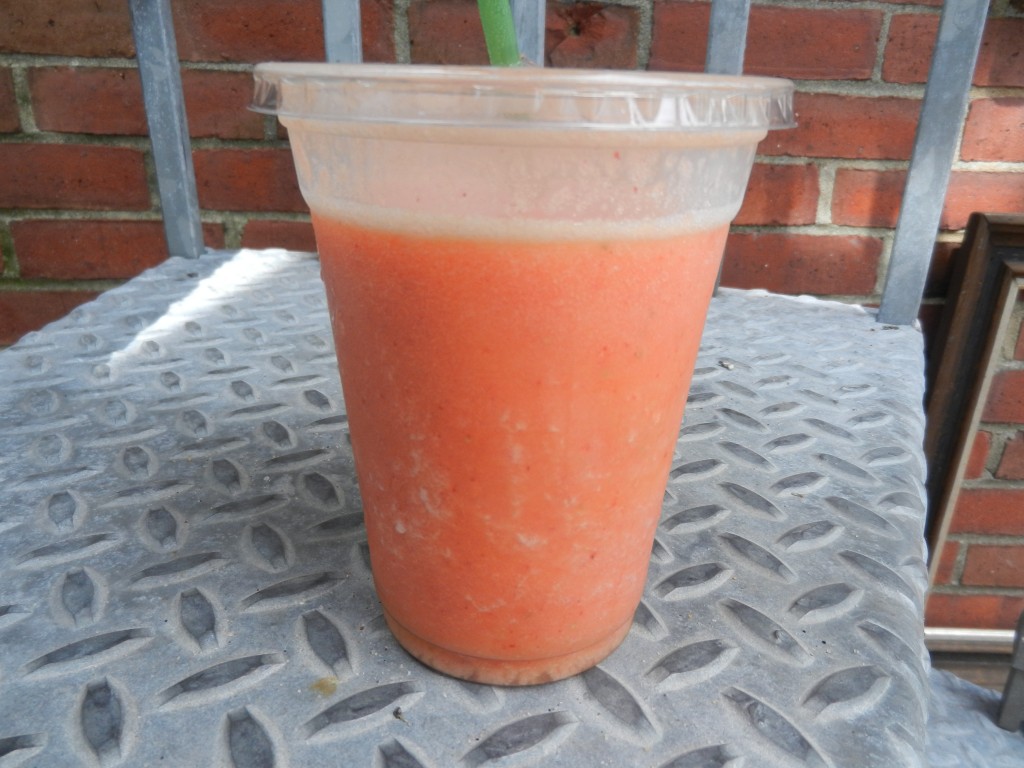 Now the time had arrived to go up a somewhat steep and hilly road towards the Provincetown Museum and Pilgrim Monument. First up was the museum. It houses an impressive and spectacular array of local historic items. The story of the Pilgrims is hold, as well as the military history of the town's citizens, and local life of the day. The walls tell the story of how and why the monument was erected.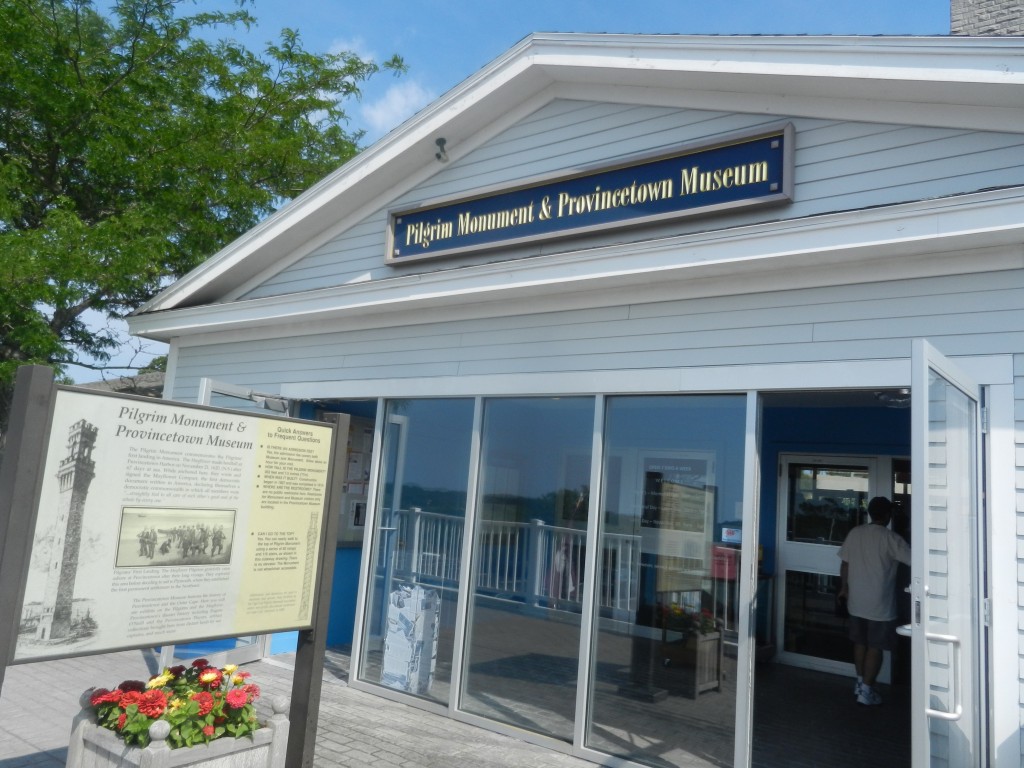 I noticed a 19th local fire engine truck on display. It is well worth a visit to this museum.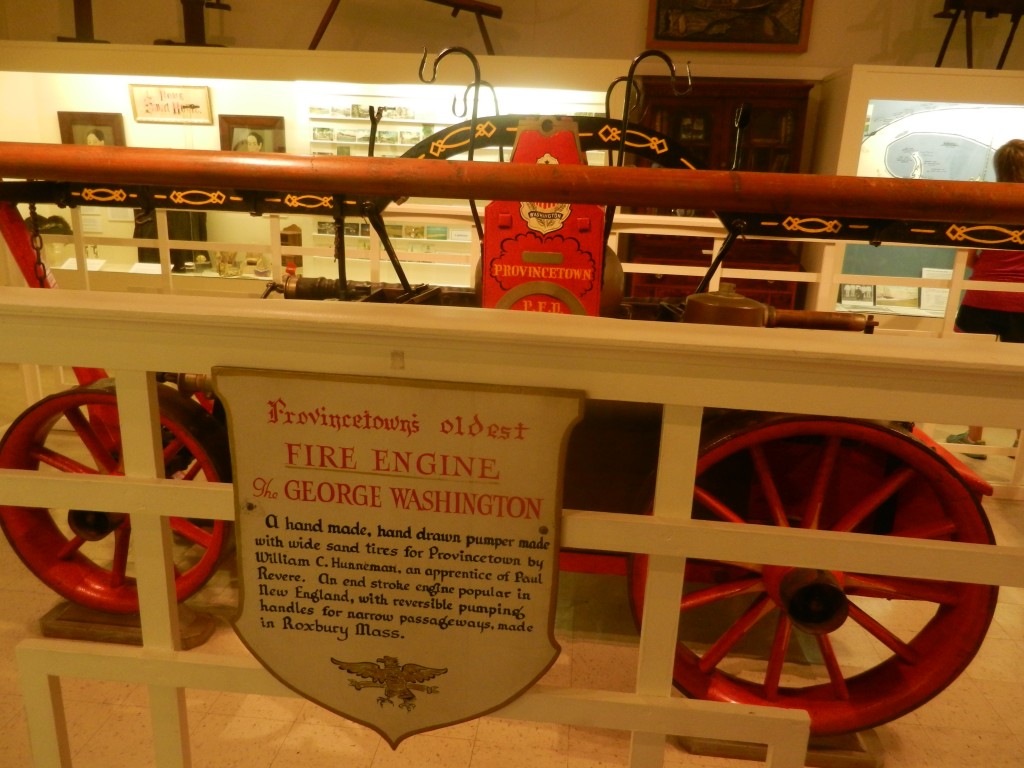 After a walk through the fairly extensive museum collection, I meandered to the back entrance and headed outside to the towering Pilgrim Monument.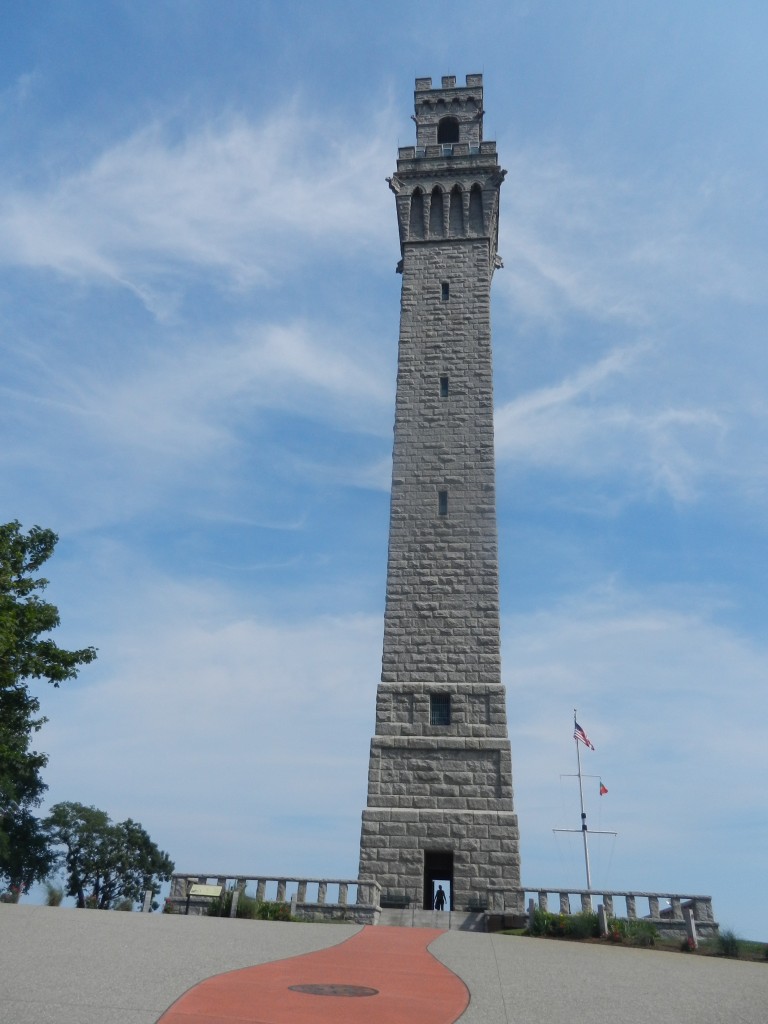 I climbed the 166 step winding staircase in it's interior to the top for a spectacular view of the town and it's harbor!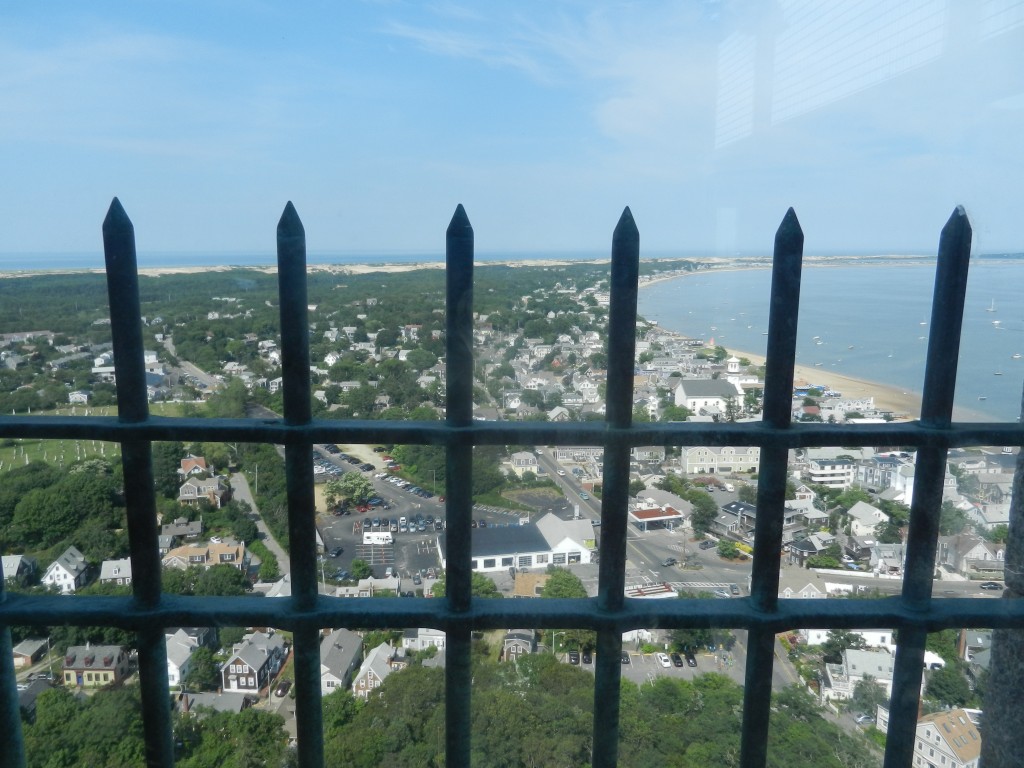 I hurried back down the hill and anxiously walked at a quick pace back to the Grab N Go café. This time, I ordered their vegan soft serve. It was wonderful that P-Town now offered some vegan ice cream! The coffee flavored treat was refreshing and delicious!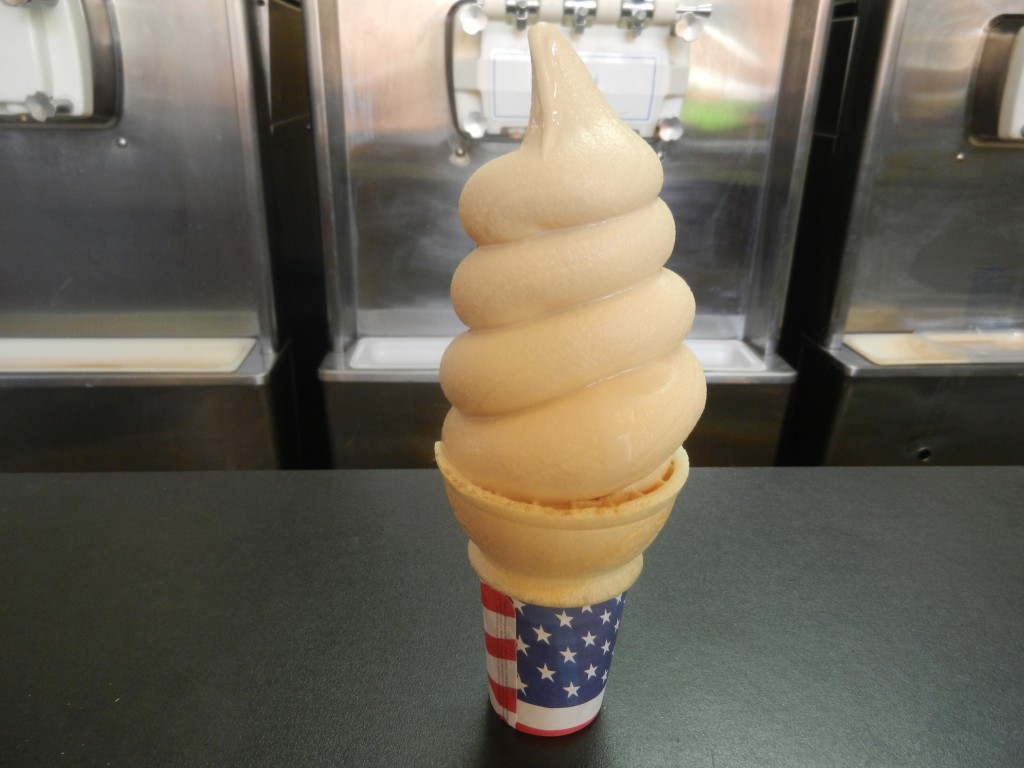 Just a couple of doors down, Blondie's Burgers(225 Commercial Street) had a window sign that offered a vegetarian menu, including a veggie dog. This intrigued me, so I went inside to ask a few questions. A few other spots in town had veggie burgers and dogs on their menu, but alas they were not vegan. In one spot, they told me that the bun was not vegan. However, Blondies was the real deal! Both the veggie dog and the bun were vegan! They only had to make the adjustment to not grill the bun. The veggie dog came with onions and sauerkraut. I tried a bite before bagging it, as a snack for my drive home. It was pure and delicious!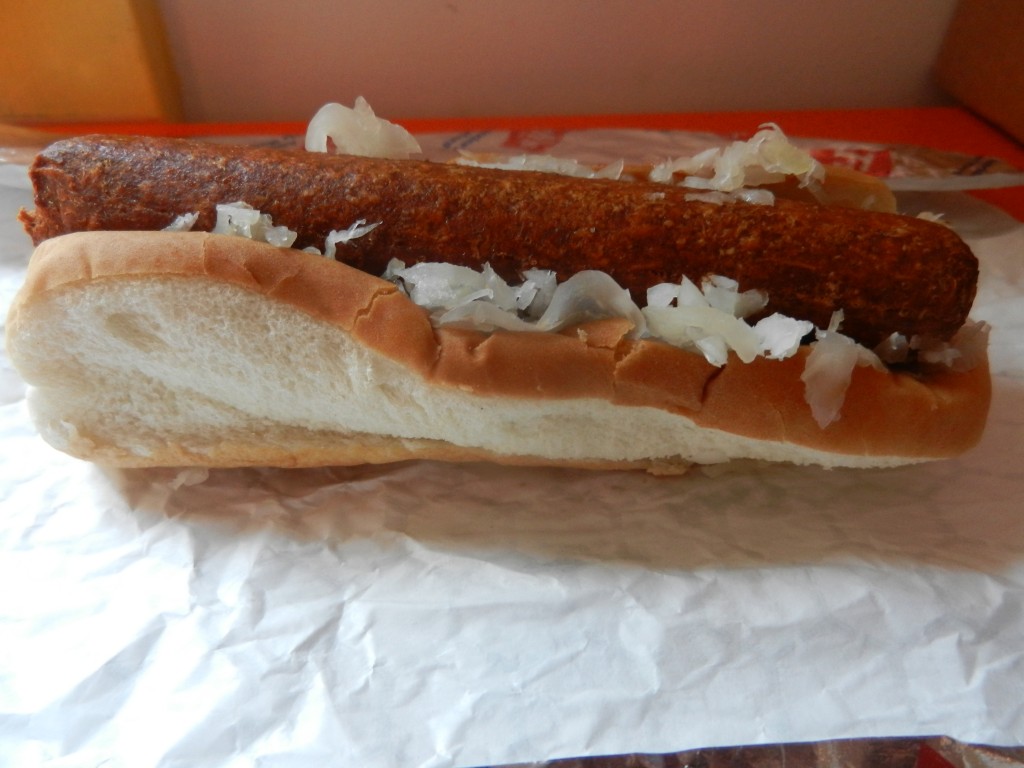 As it was now dinnertime, another vegan-friendly spot was on my agenda. Napi's Restaurant(Napi's Restaurant) offers several vegan-friendly options. I dined on a delectable cashew veggie stir fry with a variety of vegetables such as broccoli, cauliflower, mushrooms, peppers, and onions in a flavorful brown sauce and some brown rice. They can customize a few items also.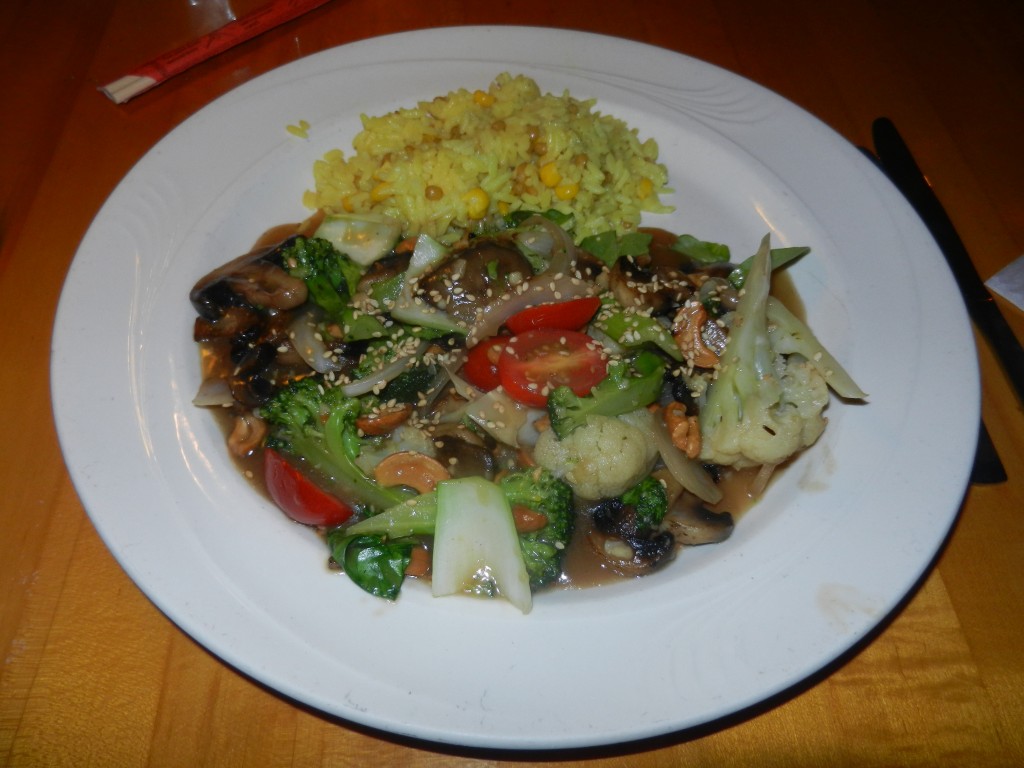 My final stop was the 141 Bradford Natural Market(141 Bradford Market). This convenient shop has so much to make a vegan's visit in town a happy one! They offer a hot buffet of various veggies each day. Their fridge proudly displays several vegan sandwiches and wraps, as well as desserts. The market has aisle upon aisle of packaged vegan foods, fresh produce, spices, and more. Upon entering the shop, one is greeted by display cases filled with vegan treats. I purchased a black bean burger wrap with spicy sauce and a mixed berry tarte. The burger was wonderful! The tarte was flaky and sweet and oh so yummy! In addition, the staff was eager for me sample their whoopie pie, so it was graciously given to me as a gift. The whoopie pie was enormous and worth every bite! It was perfectly moist and sweet with an amazing peanut butter cream filling! I took a bite of the whoopee pie, berry tarte, and black bean burger to sample, before packaging them to bring home for eating the next day.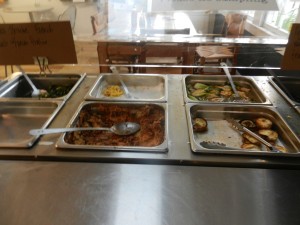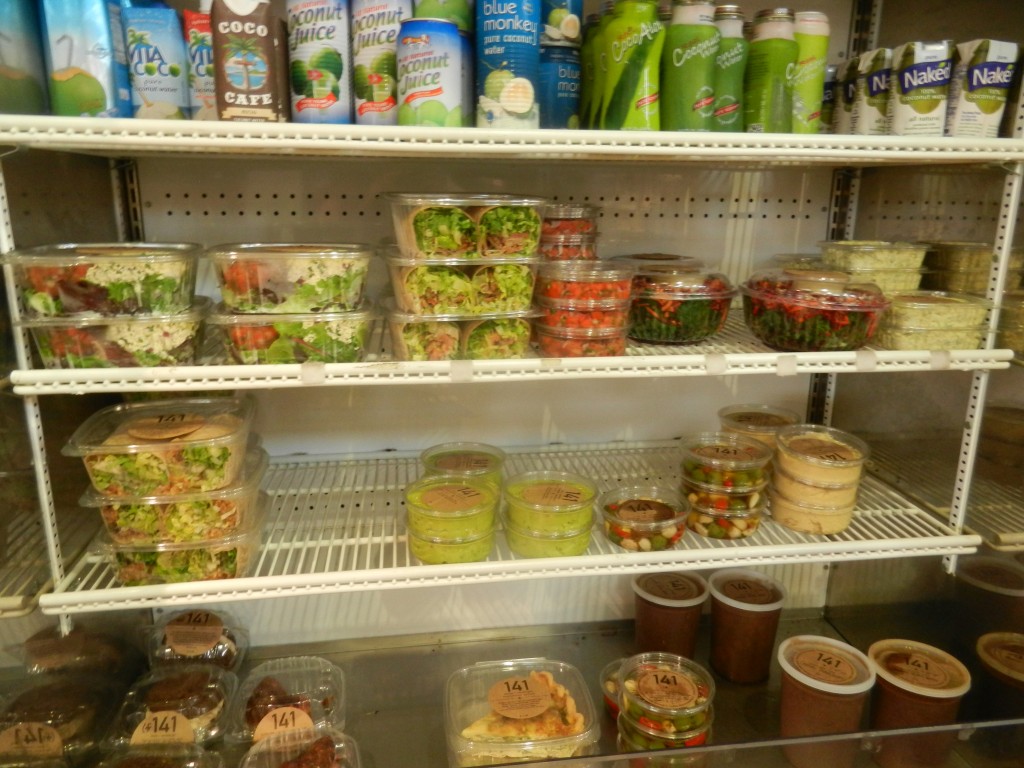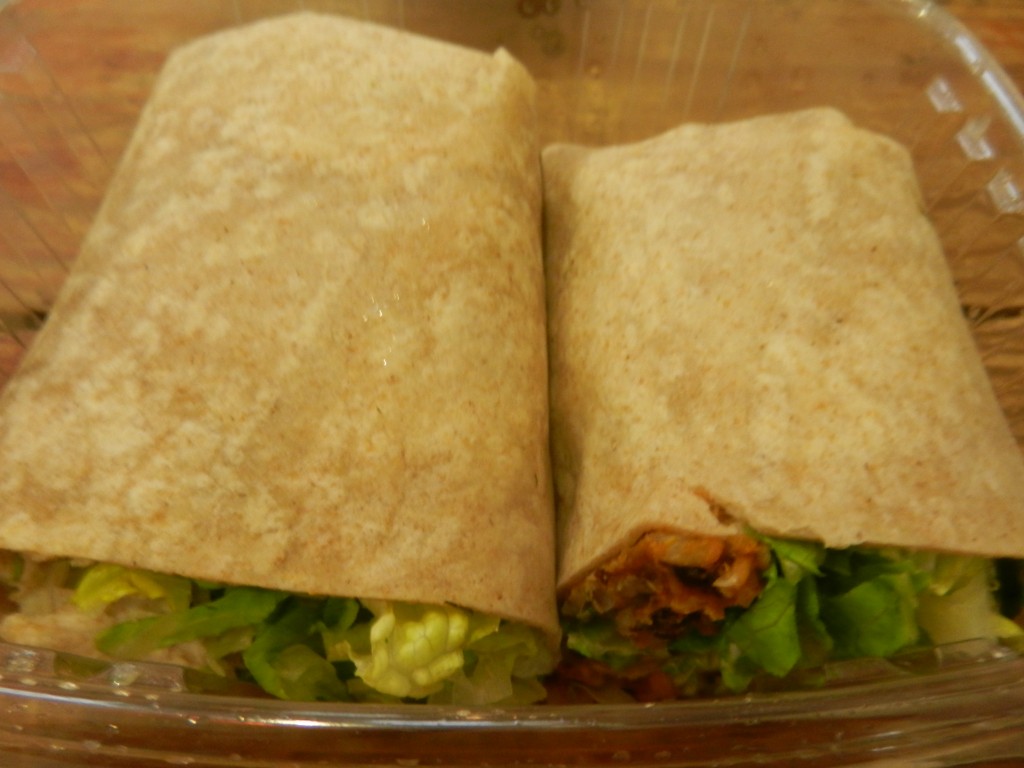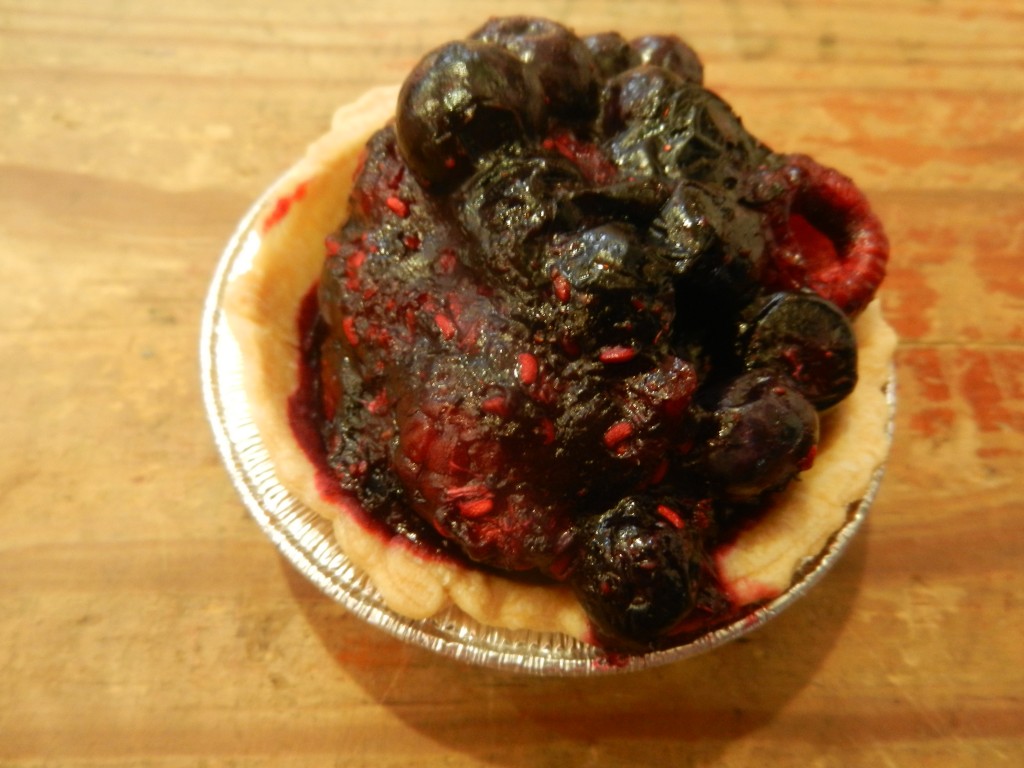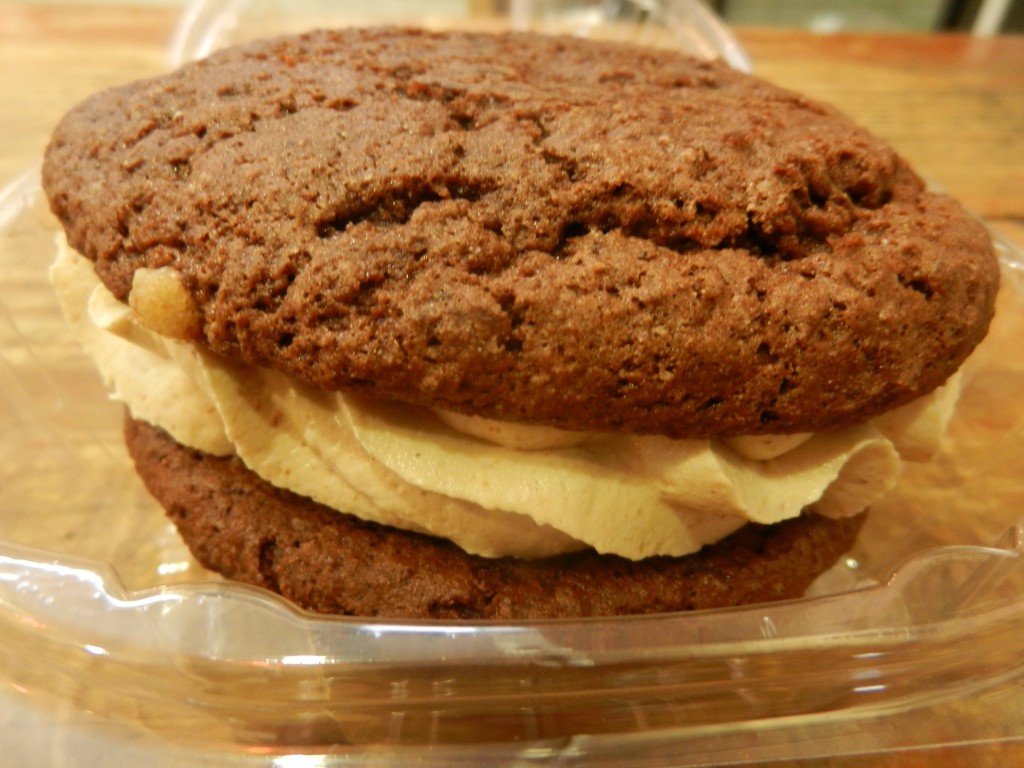 My day trip had come to an end. As I drove away towards home, my head was filled with memories of the incredible vegan food finds, the scenic harbor views, and the wonderful historic sights of Provincetown, Massachusetts!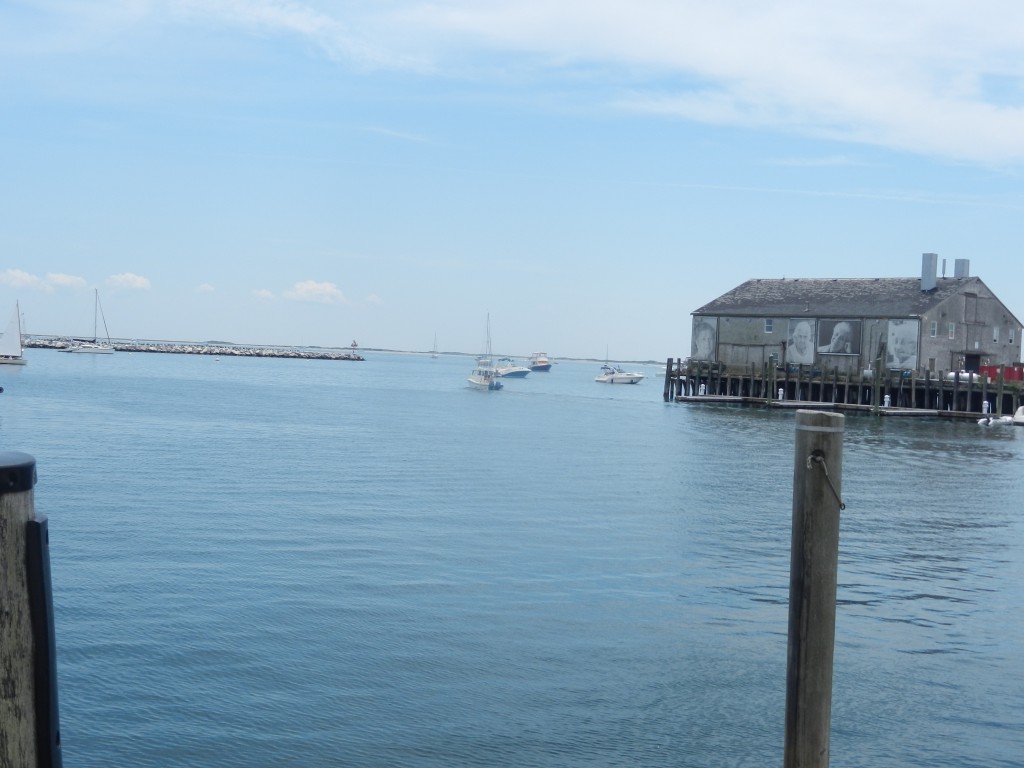 Tweet This Post