The Christmas season is upon us! This is a great time to shop for holiday gifts for the vegan traveler in your life! From travel snacks to travel gear, vegans have many options to fulfill their travel needs.
I have searched many categories and came up with quite a few nifty travel items that will bring joy to the hearts of vegans on your gift list!
Stocking Stuffers:
1. Go Max Vegan Candy Bars(Go Max Candy Bars ) – Perfect for snacking on a lengthy, tour bus ride! They offer several varieties with caramel, coconut, and chocolate.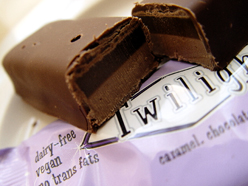 2. Vegan Hot Chocolate Mix and Vegan Marshmallows -
A. Ghiradelli Hot Chocolate (Ghirardelli Hot Chocolate). Just place a small amount in a plastic storage bag and pack in your luggage.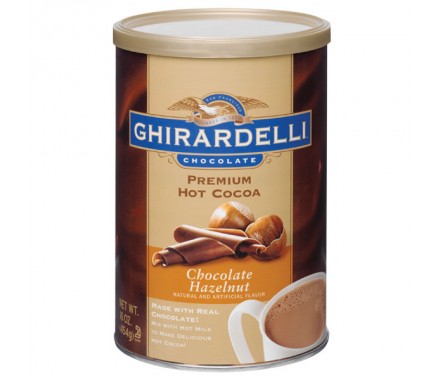 B. Sweet and Sara Vegan Marshmallows (Sweet and Sara Vegan Marshmallows) – These mini-size marshmallows are great for that cup of hot chocolate. When traveling in the arctic or any cold climate, a cup of hot chocolate with marshmallows hits the spot on a tour bus or in your accommodations! They are lightweight for packing too!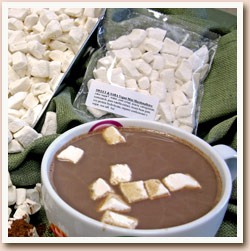 3. Vegan Lip Balm by Crazy Rumours (Crazy Rumours Lip Balm). This gift set contains a festive collection of peppermint flavored lip balms. Whenever traveling in a cold or dry climate, this product will provide your lips with needed moisture and lip-smacking, vegan flavors!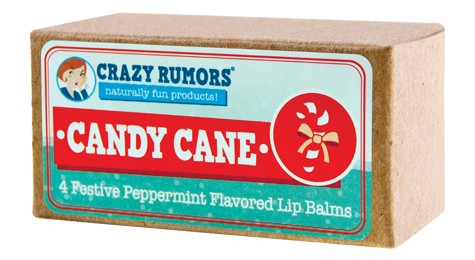 4. Solid Shampoo by Lush Cosmetics (Solid Shampoo) – Take this conditioning shampoo on your travels and there will be no need to deal with messy liquids.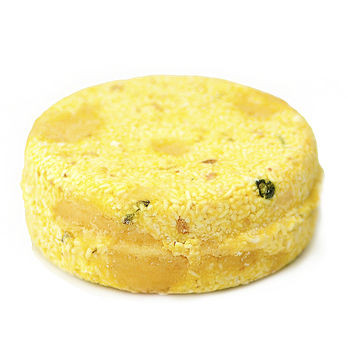 5. Hand Cream by Lush Cosmetics (Hand Cream)- This products will soften your hands during cold climate travels with penetrating moisture and a great scent. Be sure to pack this in your luggage!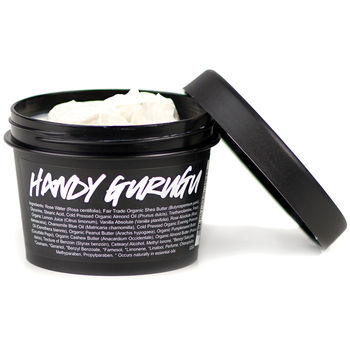 6. Set of Vegan Camping Meals by Backpacker's Pantry (Backpacker's Pantry Camping Meals)- This amazing company creates camping meals with some options for vegans. They offer an impressive selection of international entrees such as Kathmandu Curry and Louisiana Red Rice & Beans. Purchase a variety of these creative meals to pack in your carry on luggage. I enjoy them as my main meal whenever I fly on an airline which does not provide vegan options. Just ask the stewardess for some hot water and presto..you have dinner!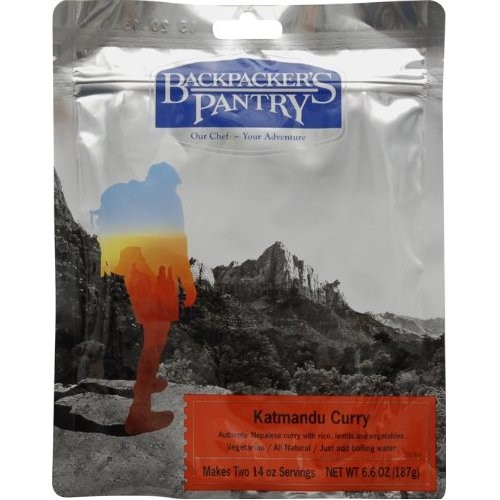 Main Gift Ideas:
Vegan Travelers require certain basic necessities, as do all travelers. Fortunately, it is becoming less difficult to find these vegan and eco-friendly items! I was able to find several of these travel items that are sure to please any vegan tourist on your list!
1. Vegan Travel Gear
A. Vegan Carry-On Bag by Corkor(Corkor Vegan Carry-On Bag)- – This carry on is made of eco-friendly cork materials and it is vegan. Travelers can take this onboard their flight to store ready-to-use items such as change of clothing, socks, books, and snacks.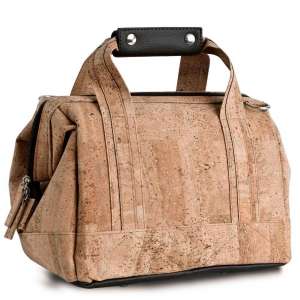 B. Beach Bag by Vine Street Market (Beach Bag) - This product is an eco-friendly bag which is large enough to carry your beach wear during warm weather travels.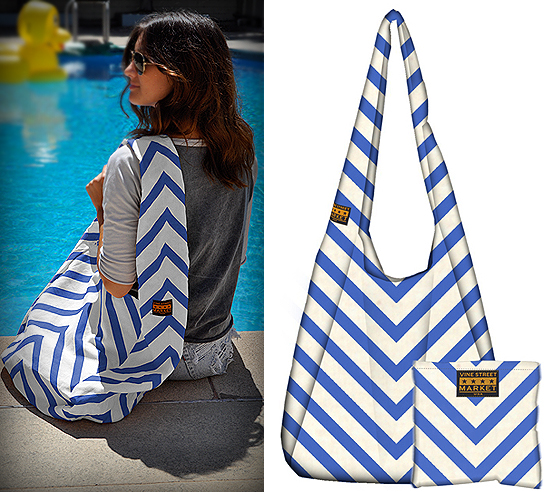 C. Vegan Backpack from Babbu(Vegan Backpack) – This backpack is manufactured by Baggu and sold by Modcloth. The fabric is constructed from 100% recycled cotton. The sturdy bag will easily carry your daily travel items for those lengthy tours on the road or in a tour bus!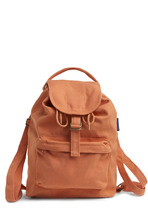 D. Vegan Luggage from Hey's Luggage (Vegan Luggage) – The EcoOrbis luggage is an eco-friendly line created by using recycled plastic. It is durable and lightweight for travels!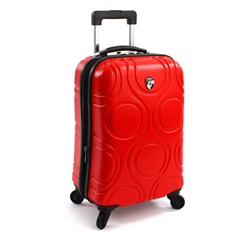 2. Vegan Travel Clothing and Footwear –
A. Vegan faux fleece boots by Vegetarian Shoes (Vegan Fleece Boots) - For cold weather travels, these faux fleece boots will provide warmth, comfort, and style! Is there a vegan on your holiday gift list who is heading to see the Aurora Borealis? They need these boots!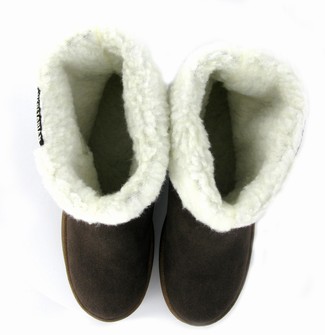 B. Vegan Sneakers by Saucony (Saucony Sneakers)- Whether a tourist requires a good walking shoe, hiking shoe, or sneaker, Saucony can fill that need! Trekking through a Costa Rican rainforest?! This shoe will do the job!


C. Vegan Hats and Faux leather Gloves(Vegan Hats) – Alternative Outfitters sells a variety of vegan hats, made of animal-friendly fabric. The reasonable prices make this a great holiday gift for travelers enduring a winter break in the arctic or any cold weather destination! They also offer gloves and scarfs for purchase.


Bourgeois Boheme(Vegan Faux leather gloves) is a European-based company which sells vegan faux leather gloves and other top quality vegan shoes and accessories for women and men.
These brown "faux leather' gloves are offered in several colors for women. There are similar styles available for men.They are made of soft microfiber, handmade in Portugal.


D. Vegan Snow Coat from Vaute Couture (Vegan Snow Coat) – Vaute Couture is an eco-conscious, vegan company, based out of New York, which sells vegan coats for women and men. They are created using recycled fabrics with 100% closed loop, zero waste stain and high technology insulation. They are wind proof and snow resistant. Every vegan traveler would love receiving this as a gift!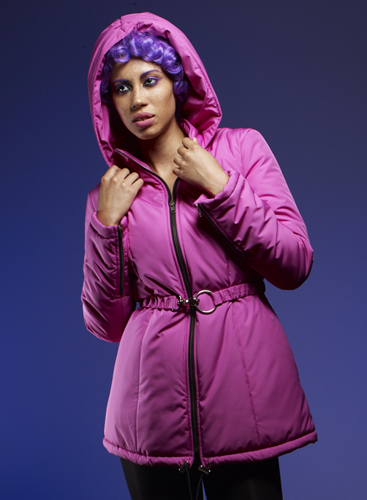 This men's coat is Windproof, High Technology Insulation, and Snow Resistant. The materials are 100% Closed Loop Zero Waste Recycled, with a weatherproof Shell & Liner and insulated with Recycled Primaloft ECO. They are Hand Quilted in NYC. Perfect for cold weather travels!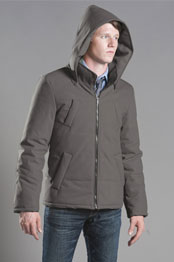 3. Vegan Travel Cosmetics and Skincare –
A. Mini, Travelsize Skincare/Bodycare/Haircare/Deoderant/Toothpaste by Herbal Choice Mari (Herbal Choice Mari Vegan Travelsize Skincare)- This is a vegan, travelsize product line for all of your travel needs! The products include travelsize shampoo, conditioner, body wash, toothpaste, deodorant, facial moisturizer, and more for women and men! Very lightweight, compact and easy to pack into your luggage.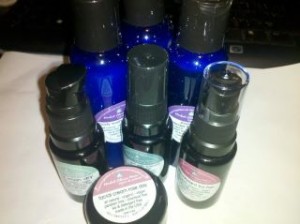 B. Tarte Vegan Cosmetics (Tarte Vegan Cosmetics) – Vegan line of cosmetics including lipstick, eye shadow, powder, and blusher. Whenever your travels take you to an elegant restaurant or theater performance, these vegan and eco-friendly products will ensure that you are looking good!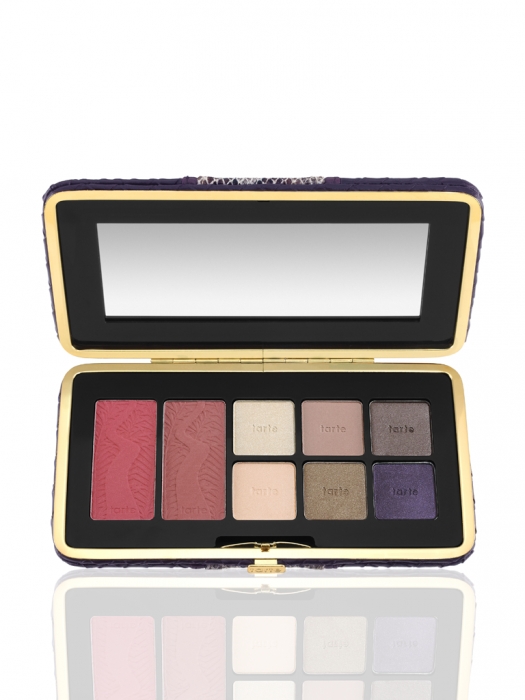 4. Travel Guides –
A. Vegan Passport (Vegan Passport) – This handy, little guide contains 'vegan phrases' in over 130 of the world's languages. It makes travels so much easier when you know how to say "I do not eat butter, eggs, or honey" or "I am vegan".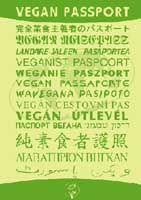 B. PointIt! Guide (PointIt! Guide) – This lightweight and compact guide fits nicely in your handbag! It contains colorful photos of almost any item a traveler would need or want during their holidays. If a tourist needs to order a meal or beverage without knowing the local language, then pointing to the related photo in the guidebook will alert the hotel or restaurant staff to what they need. Categories included are accommodations, transportation, meals, and more.

C. "How To Travel The World As A Vegan" EBook by Maria Giurcan(me) (How To Travel The World As A Vegan EBook) – This EBook provides many useful links and topics including vegan travel snacks, questions to ask waitstaff in restaurants, vegan-friendly accommodations, and much more!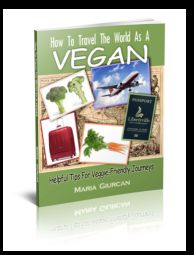 D. Electronic, Talking, Language Translator with Alarm Clock (Electronic Language Translator with Alarm Clock) – This device is perfect for travelers! Input any vegan phrase and it will respond by speaking the translated language! Bring it along to restaurants!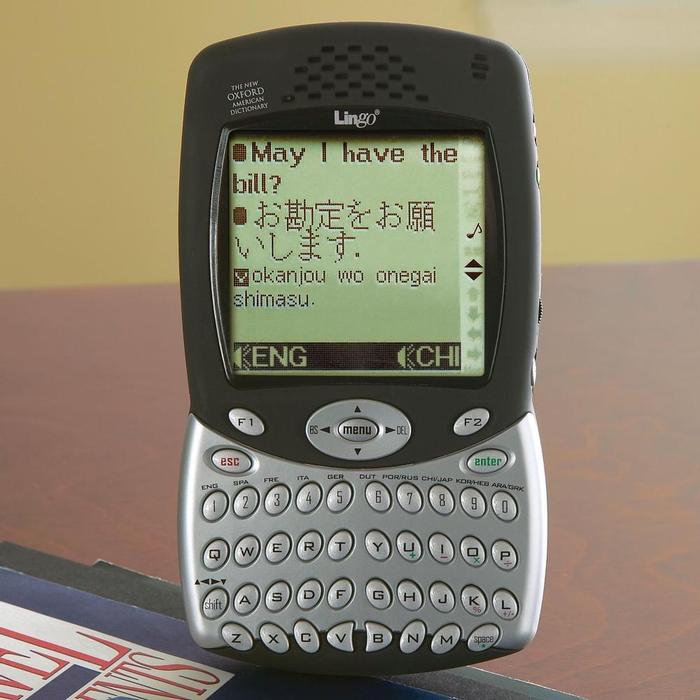 These items will be ecstatically received and put to great use by any vegan traveler who is fortunate enough to gain them as gifts this holiday season!
Happy vegan shopping and Merry Christmas to all of the vegan travelers in the world!
Share on Facebook
Tweet This Post