Any time of year is great to pay a visit to historic Plymouth, Massachusetts! Tourists from around the world make a journey to this little town to see where America got started! I made a couple of day trips here recently to partake in some local holiday traditions and to experience the sightseeing and vegan dining scene!
Since Plymouth is not home to any vegan bakeries, I decided to make a stop at a vegan-friendly bakery in a town about 25 minutes to the north, on my drive down to Plymouth. "Sadie Mae's Cupcakes"(Sadie Mae's Cupcakes) in Hingham, MA will bake vegan cupcakes upon request. The requests need to be made by phone a couple days prior to pickup. I enjoyed the moist chocolate cupcake with its smooth and rich vanilla frosting!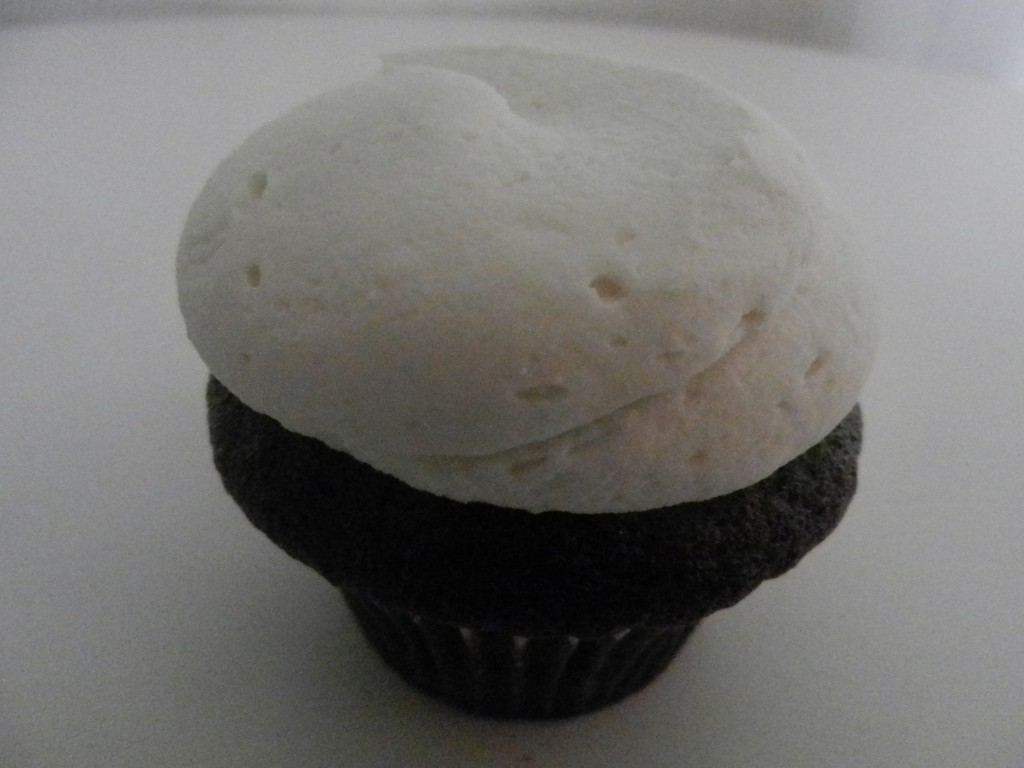 Cupcake Charlies(Cupcake Charlies), located by the Plymouth waterfront offers vegan cupcakes, when requested by phone at least two weeks in advance. It is required to order a dozen cupcakes. Their offerings include chocolate and vanilla cupcakes. For those taking an extended vacation, this is a good option.
A half hour later, I had arrived at the Plymouth waterfront! My first order of business was a visit to the Mayflower ship, upon which the Pilgrims landed in America back in the year 1620. The original ship's location is unknown, but is suspected to have been turned into scraps back in Europe upon its return. The ship in Plymouth Harbor is a 1950′s replica. Visitors may tour its interior.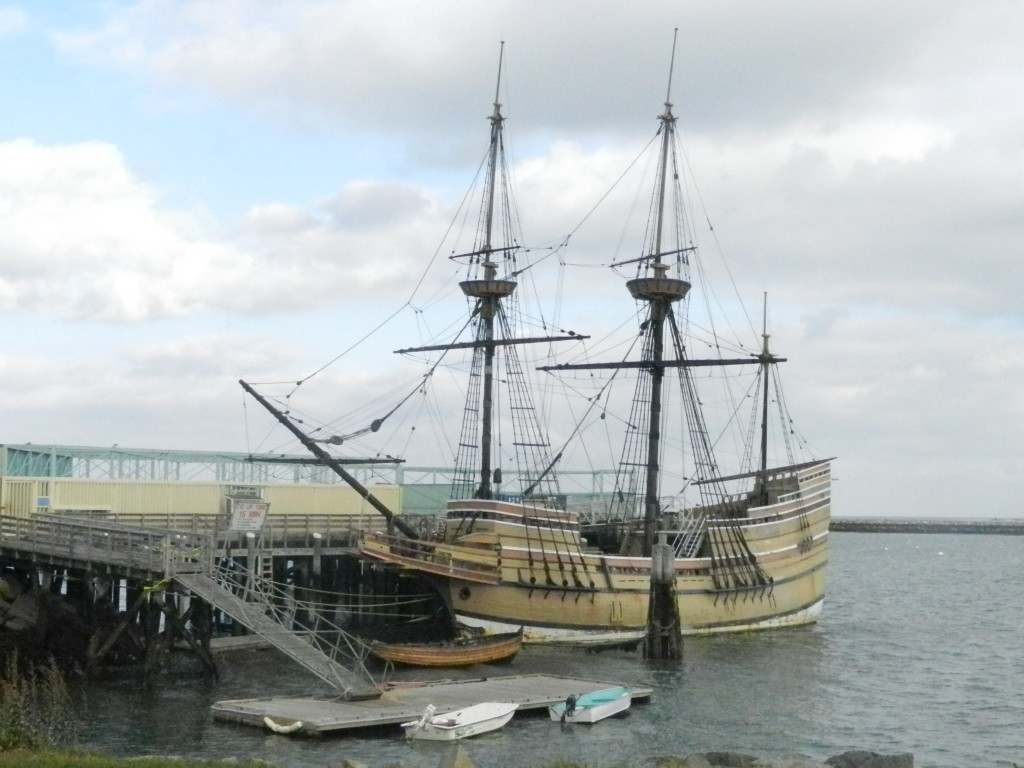 Plymouth Rock, also located in Plymouth Harbor, is said to be the first spot on which the Pilgrims landed. Later history has concluded that it may not necessarily be the case. However, it is still an important part of America's history.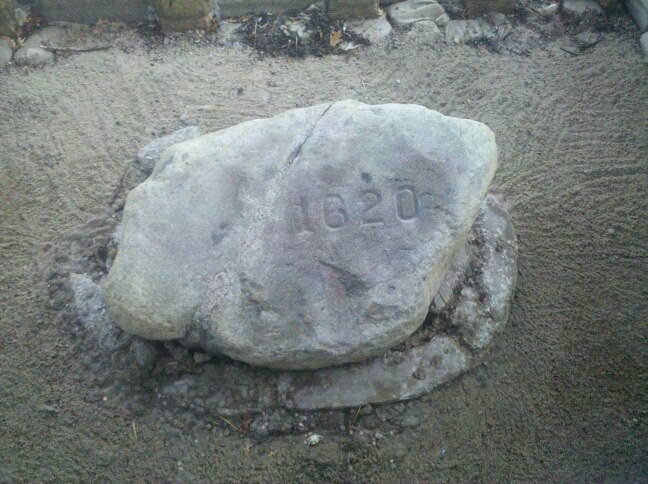 Every November, Plymouth showcases the "America's Hometown Thanksgiving Parade". Guests can watch costumed Pilgrims and militia, as well as musicians and others marching down the main streets of town.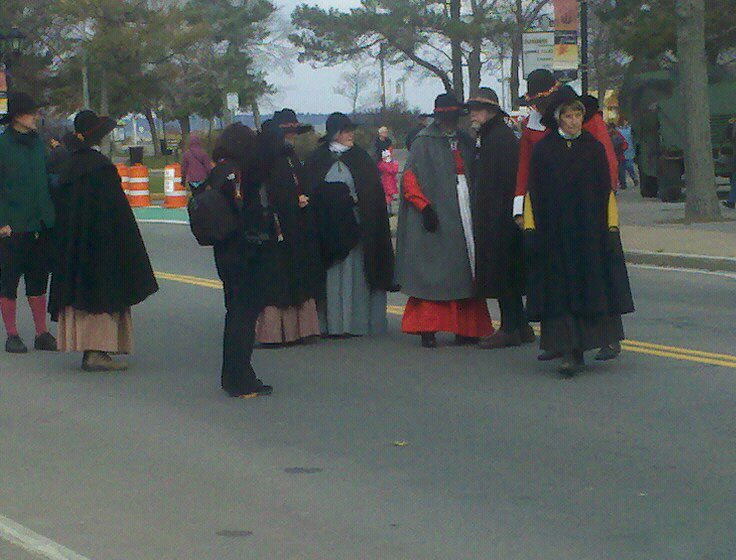 After the parade, I was famished! It was time for lunch. Although, there are no vegetarian or vegan restaurants in Plymouth, I was able to locate several vegan-friendly dining establishments. An exit or two away from the downtown harbor area, lies "New Tokyo" restaurant(New Tokyo Restaurant). They offer several vegan options. I opted for the Tofu Teriyaki with vegetables, drizzled with a sweet and sour sauce. My order came with a side salad, miso soup, and steamed rice. The meal was incredibly tasty and filling. Everything was cooked to perfection. The tangy sauce made the entree complete.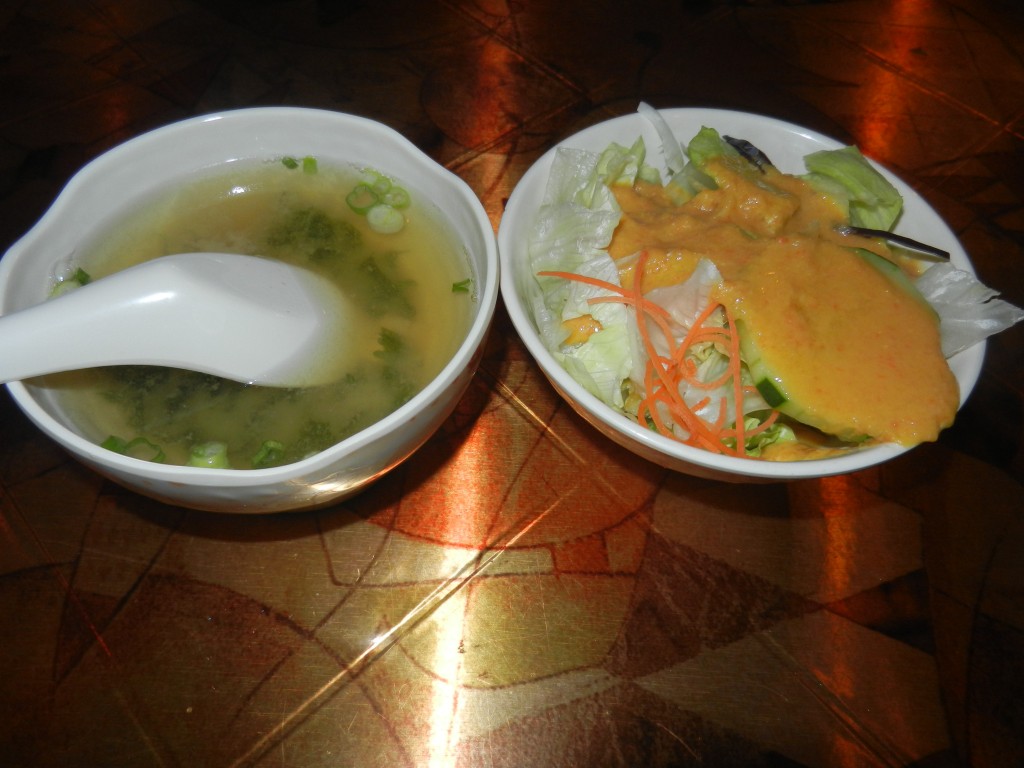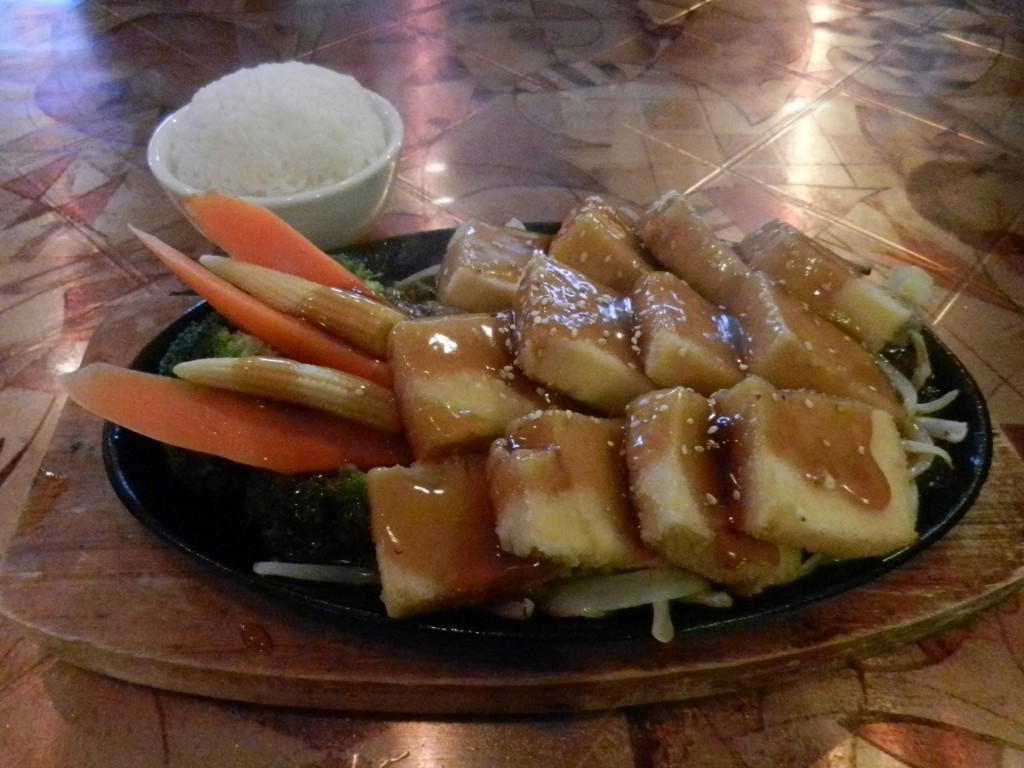 Next on my agenda was a visit to Plimoth Plantation. This re-created village contains era houses with their period furnishings. Costumed Pilgrims relay tales of village life in that time.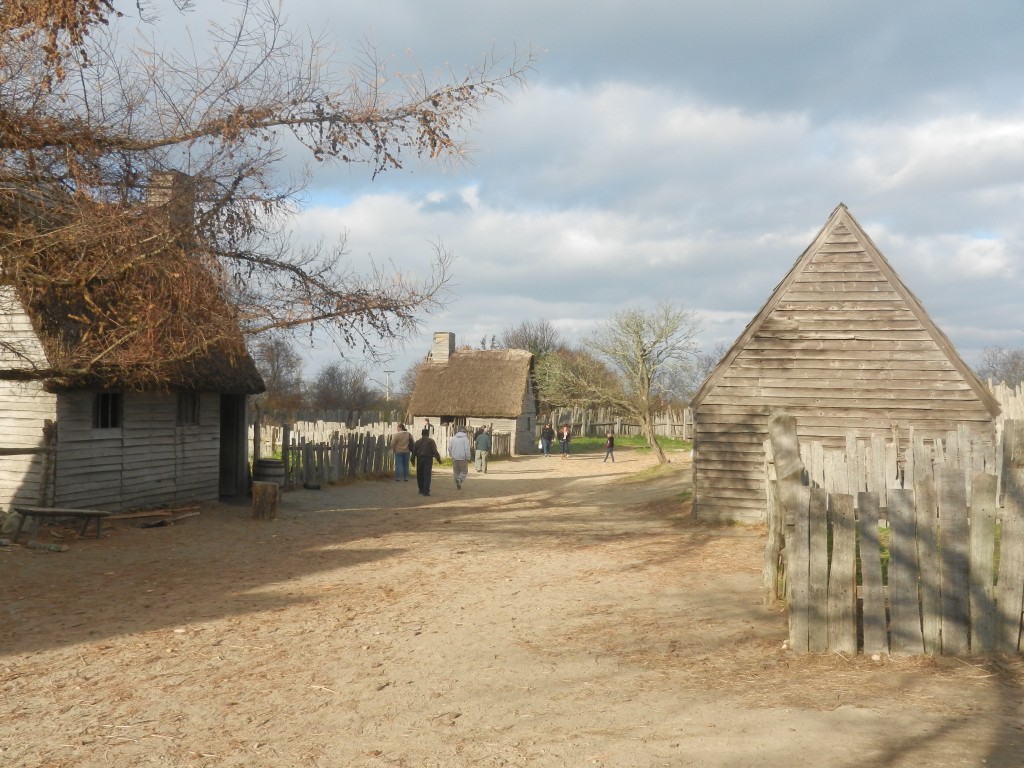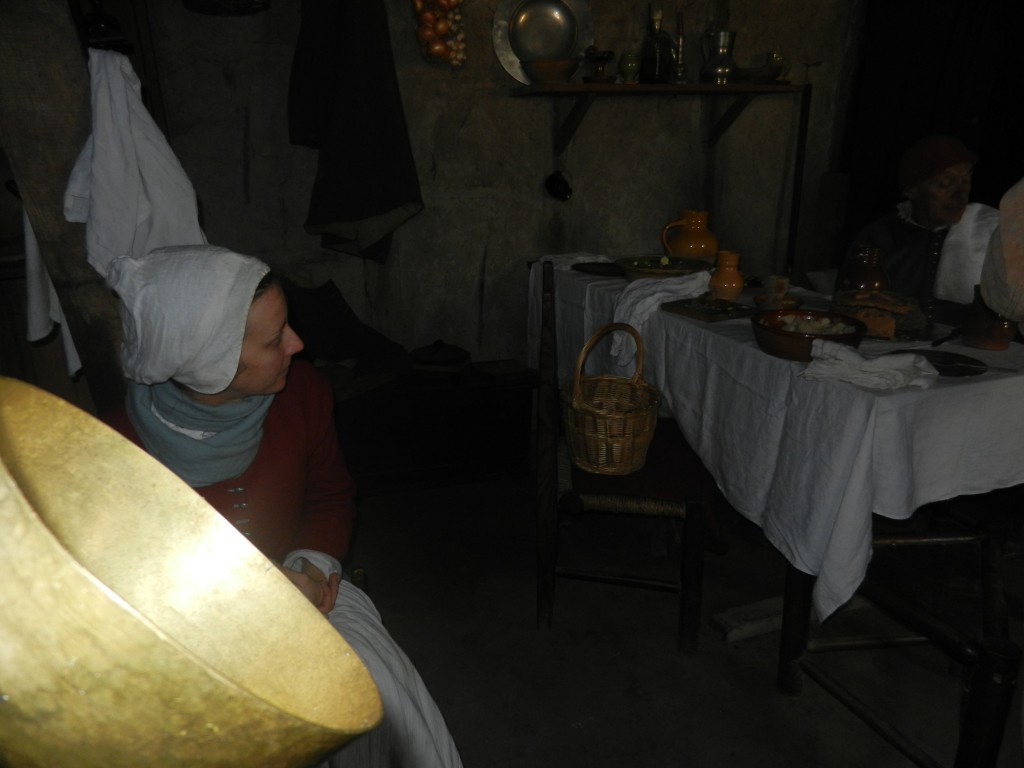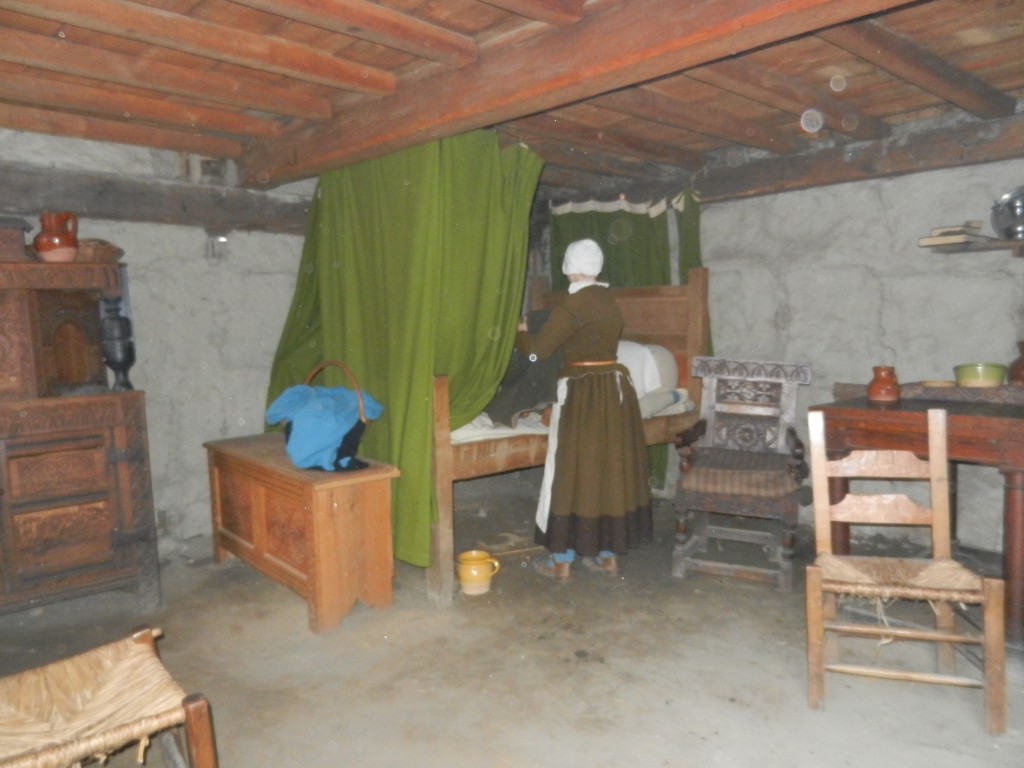 It was dinner time. For my evening meal, I dined at Alden Park restaurant (Alden Park Restaurant). It is located an exit away from the waterfront and downtown area. My dinner entree was a Vegetable Stir Fry consisting of crispy tofu, cabbage, peppers, onions in a Thai peanut sauce. It was gourmet cuisine at its finest! Now it was time to call it a night.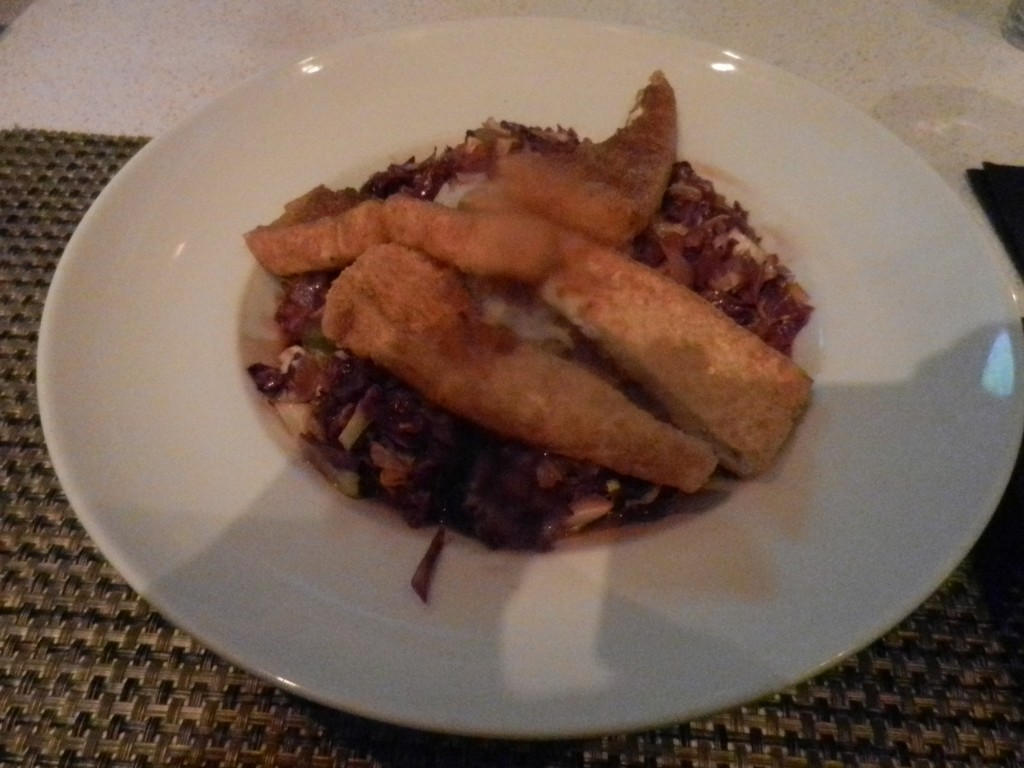 For my second day in town, I started off at the Healthy Appetites shop(Healthy Appetites Shop). The market primarily caters to those with food allergies or gluten intolerances. However, it is quite vegan-friendly. Since there do not seem to be any restaurants in the area that offer a vegan-friendly breakfast, I recommend that vegan travelers stop here for some breakfast snacks. I enjoyed the Navitas Naturals, gogi berry chocolate, power snack. They were so good and chewy!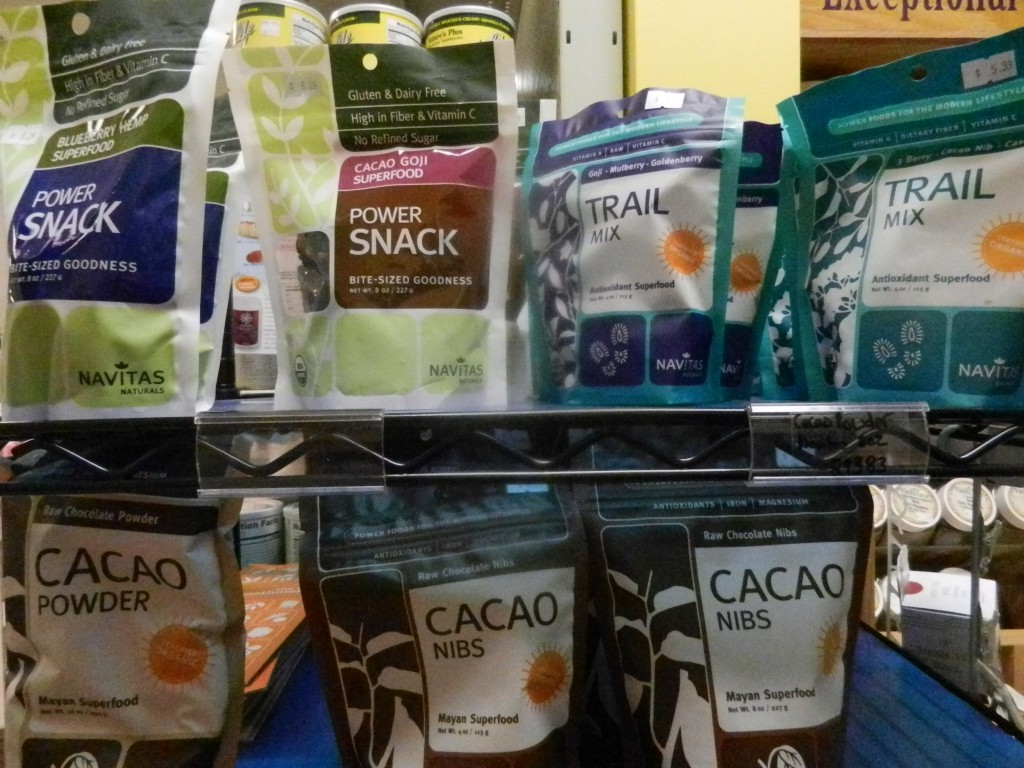 After a light breakfast, I headed into the main part of town to visit the Pilgrim Hall Museum. This amazing museum houses paintings of the Pilgrims, as well as their authentic belongings! Pilgrim utensils, bowls, mugs, clothing, jewelry, and even a baby crib can be found here!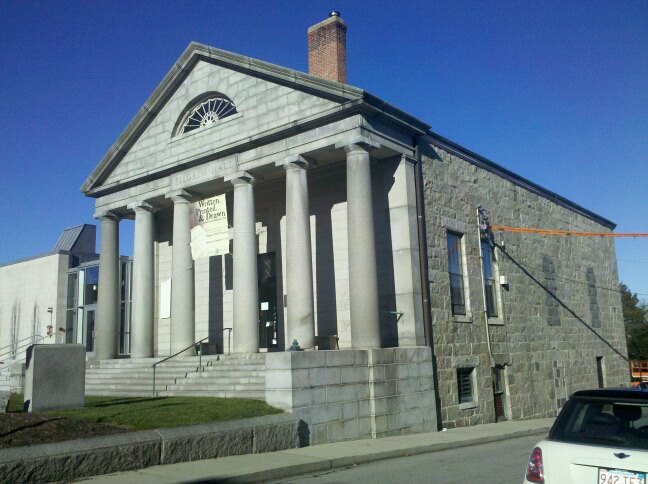 For my lunch, I paid a visit to "Bangkok Thai"(Bangkok Thai Restaurant) restaurant on the main Street(Court Street) in downtown. I selected the Bangkok Garlic entree. It consisted of tofu and veggies with brown rice. This was without a doubt, one of the best and most flavorful Thai entrees that I have ever eaten!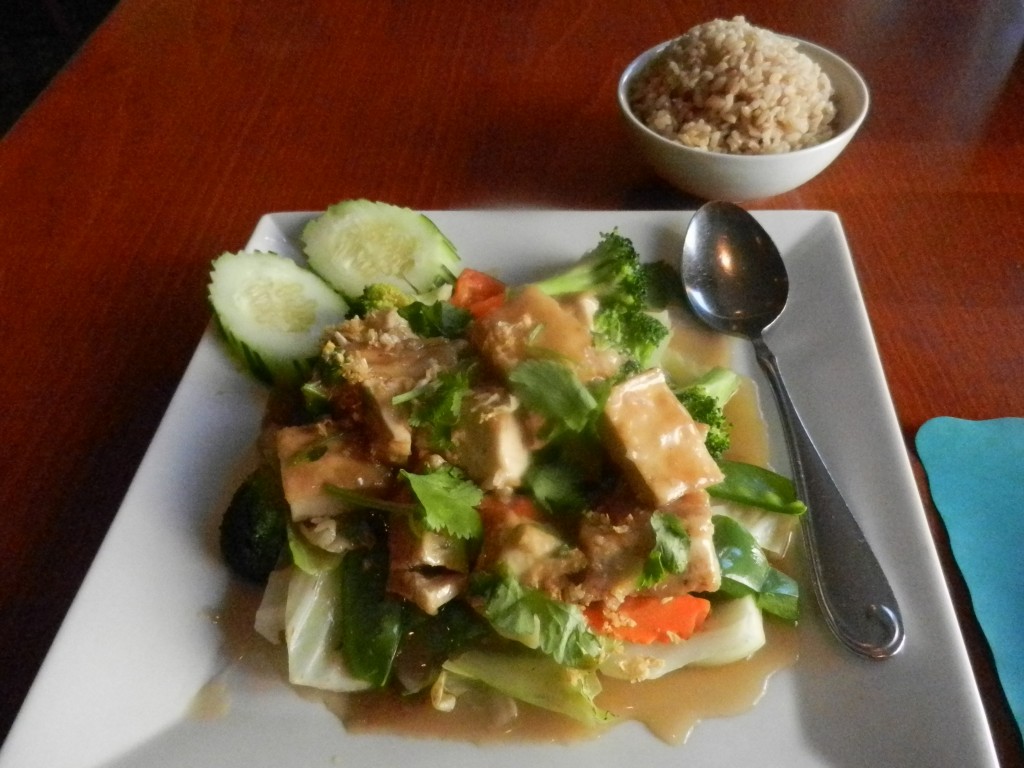 As I walked through downtown, I noticed a coffee shop called "Kiskadee Coffee Company"(Kiskadee Coffee Company) and stepped inside to check their menu. Sure enough, they offered tea with soymilk! I chose the green tea chai latte with steamed soymilk. This was a refreshing and yummy treat on a cold, wintery afternoon!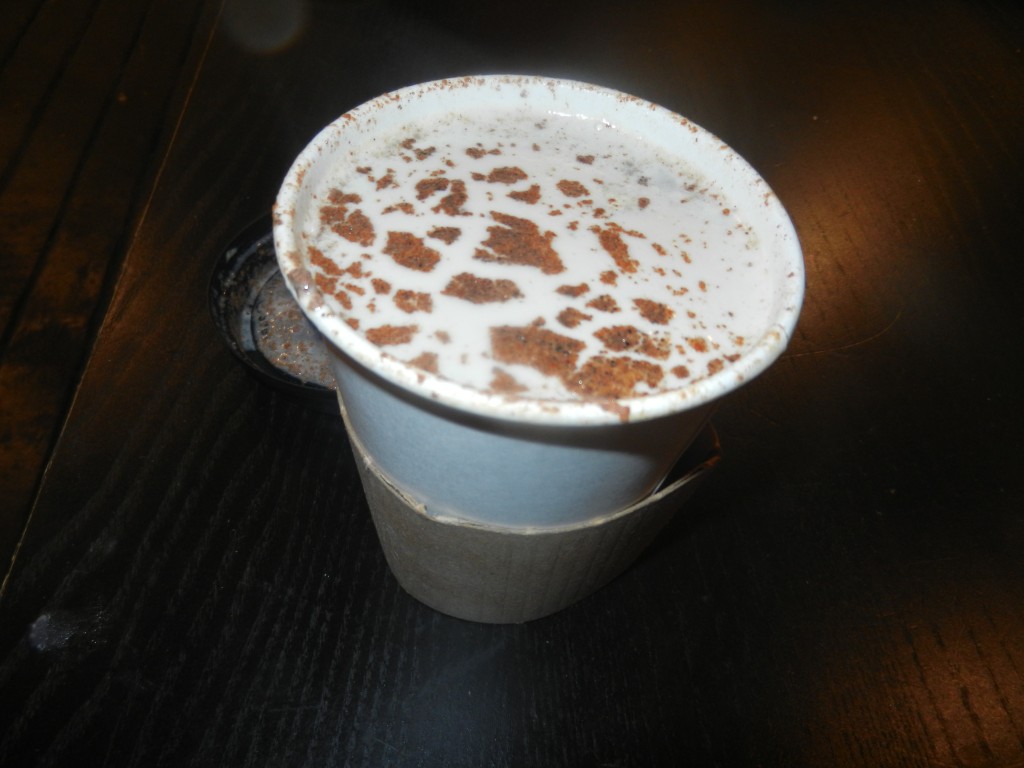 During my walk on the main street, I also noticed the "Common Sense Market" (Common Sense Market). Vegan travelers can purchase organic oatmeal cups there and just ask for hot water. Tables are available for sit down eating and snacking. Coconut Bliss ice cream is available for purchase. Since none of the area's ice cream stands offer vegan ice cream, this shop is a great option for picking up a pint of Coconut Bliss.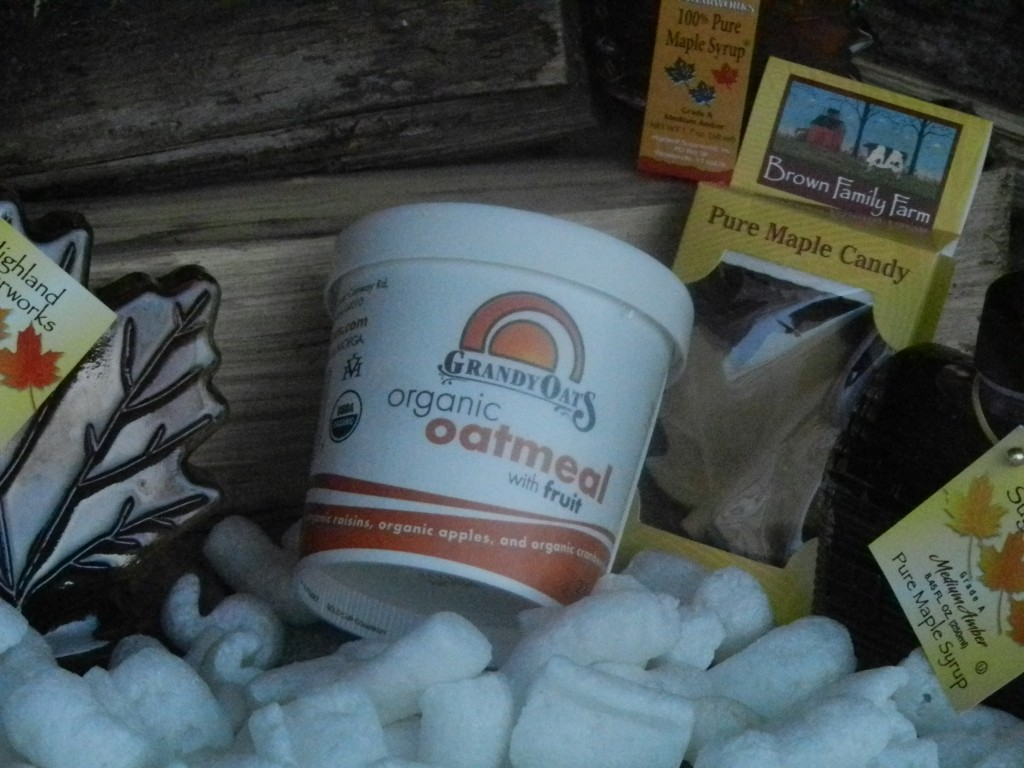 As I walked further down the road, I came upon the Jabez Howland House. It is the only, still-standing Pilgrim House in Plymouth, built in 1667. It is closed during the winter months. However, visitors may walk by and see its exterior.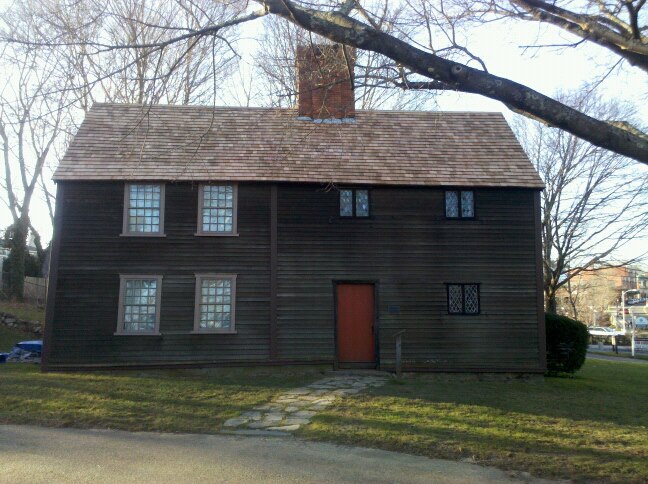 Prior to my trip, I researched and spoke with a couple of restaurants which claim to serve vegan, veggie burgers. However, the bread was not vegan. The veggie burgers were also cooked on the same grill with meat juices from other entrees. There is one additional restaurant in town that serves vegan, veggie burgers, but on a vegan bread. This option is found at the national restaurant chain "Red Robin"(Red Robin Restaurant). They are located an exit or so away on the highway in Plymouth.
Fortunately, I was able to find a restaurant by the waterfront which is very happy to customize their menu to suit vegans. Anna's Harborside Restaurant(Anna's Harborside Restaurant) has several vegan-friendly options. One possibly is the eggplant parmagiana without the cheese. I chose the portabella mushroom in a whole wheat wrap. It was quite tasty with a nice, vinaigrette sauce.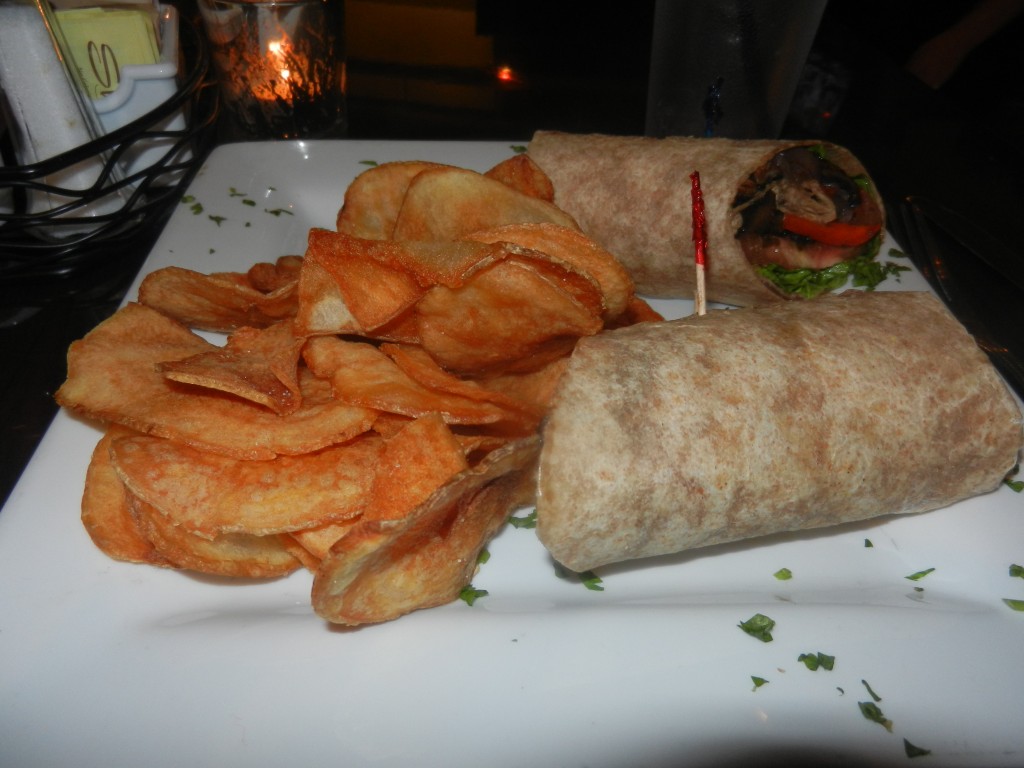 After my dinner, the chef was kind enough to prepare a mixed fruit plate for dessert. It included grapes and melons.The chef and staff really take care of their customers.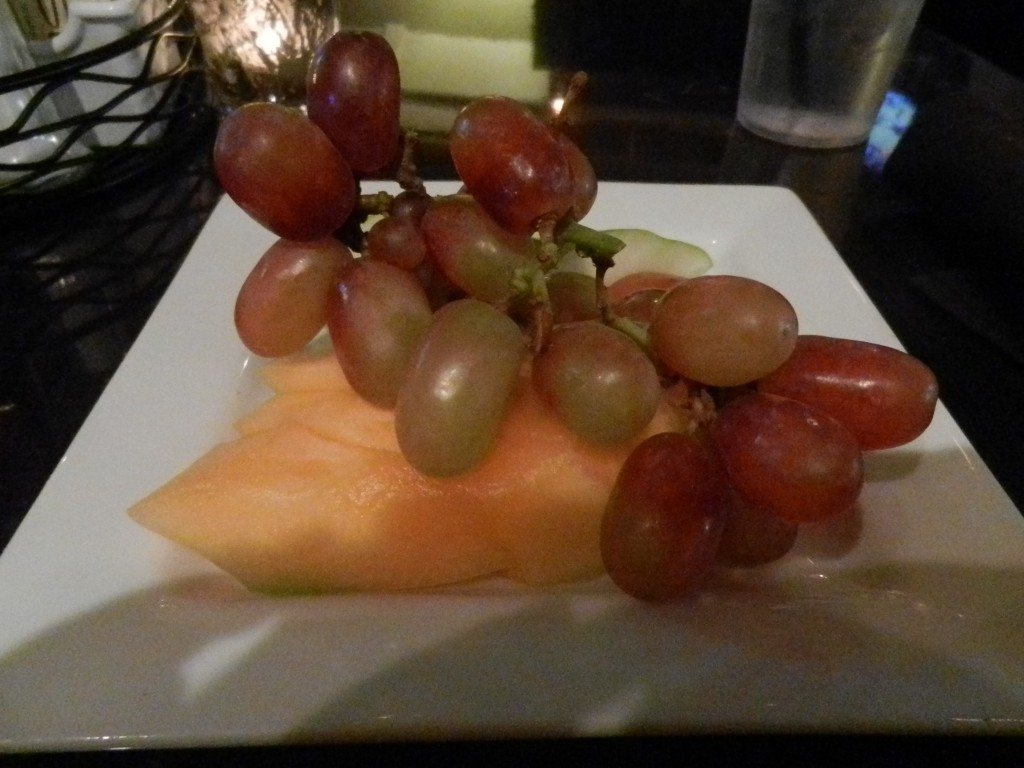 For my evening activity, I decided to participate in the Plymouth Christmas Lantern Tour, starting from the John Carver Inn. This space is quite close to where the town originated.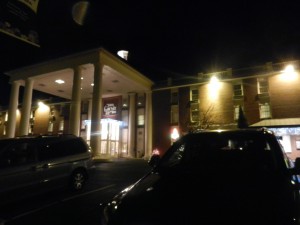 The attendees were given old-fashioned, punch-lit lanterns to carry. We strolled through the streets of old Plymouth, with our guide. He told stories of how Plymouth residents celebrated Christmas throughout the years and how the holiday celebrations came to be. We made a stop at the street where the Pilgrims first settlement came to exist.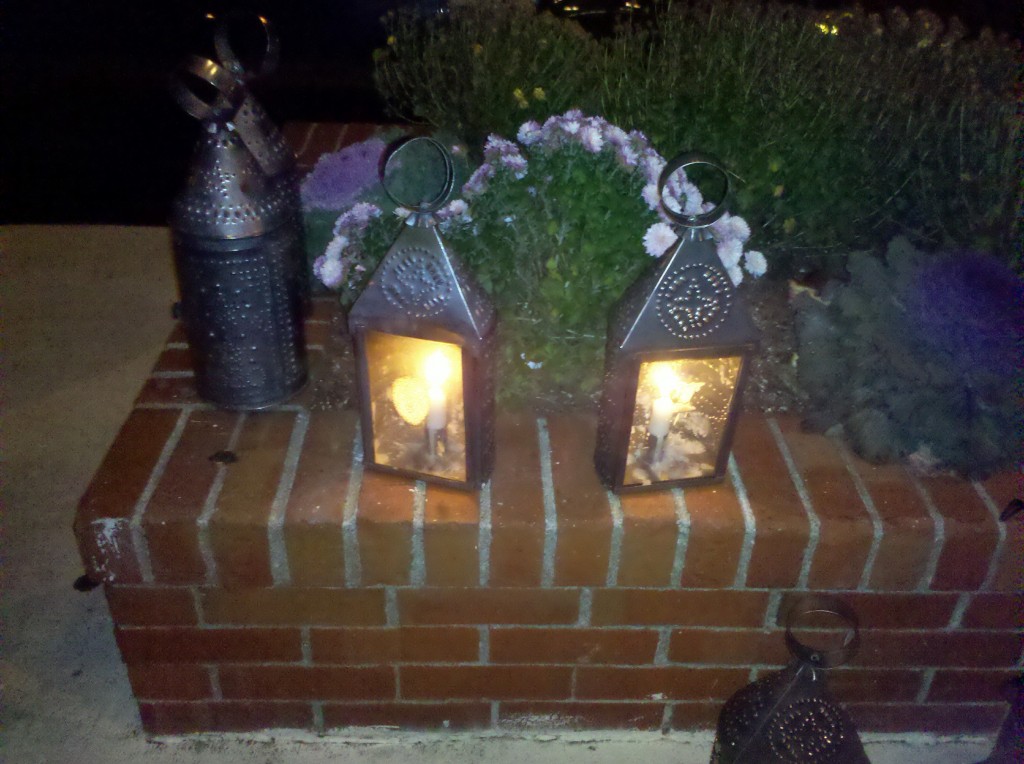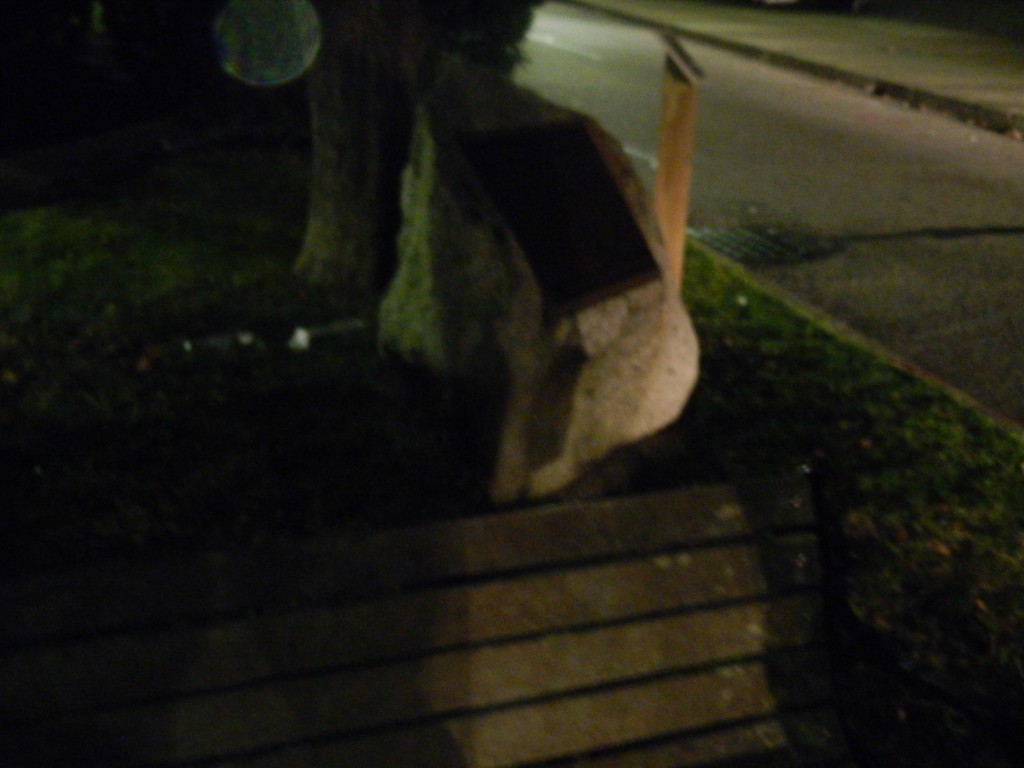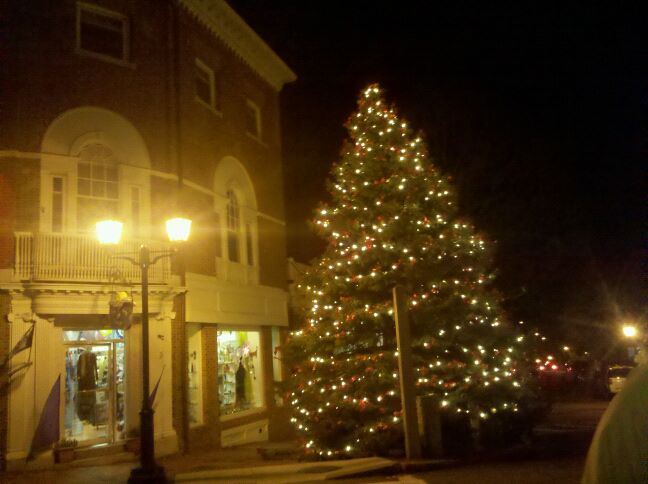 I enjoyed my travels to historic Plymouth, Massachusetts! The Pilgrim landmarks and vegan food finds made for an amazing weekend adventure!
Tweet This Post