This past Friday I took a weekend mini-vacation to visit Atlanta, Georgia. My purpose was twofold: 1. to attend Atlanta's first VegFest ever and 2. to go sightseeing and also indulge in the region's vegan food scene.
Upon arrival on Friday morning, my first stop was at the vegan "Dough Bakery"(Dough Bakery) for some breakfast! I was impressed with the variety of their baked goods offerings! Two lengthy display cases line the front of the shop and are filled with pies, cakes, muffins, and many other treats. Seasonal items are offered also, such as pumpkin sweets. They also offer soft serve vegan ice cream.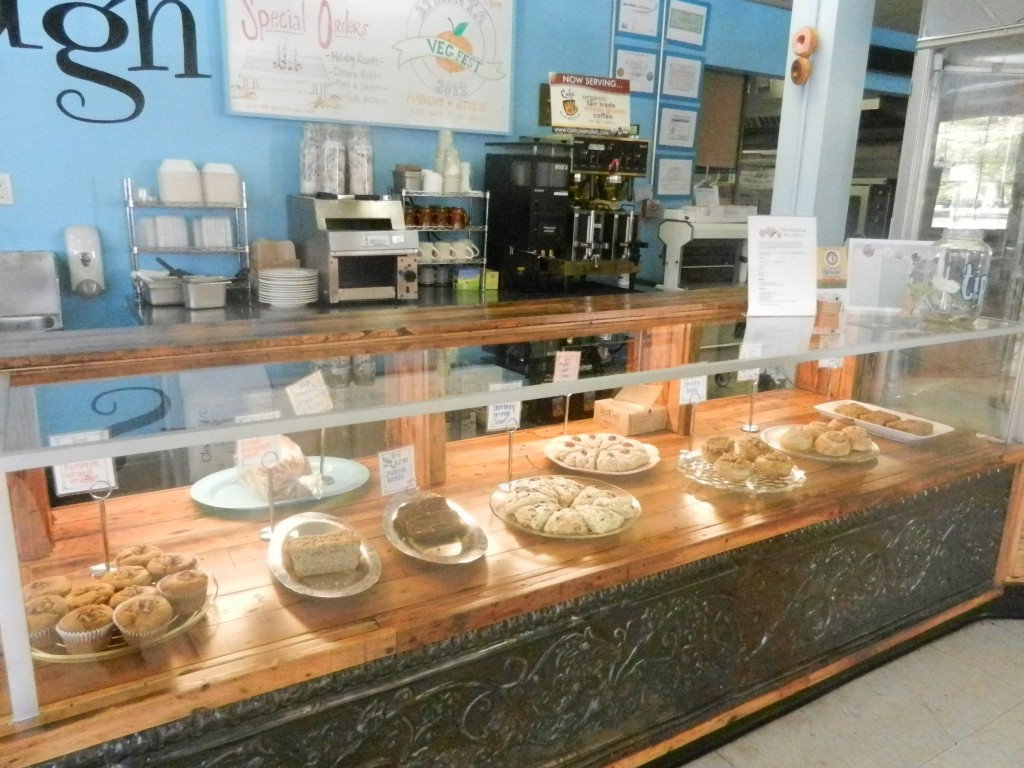 I purchased a banana whoopie pie for a later snack. I took a bite and was very pleased with its velvety filling and moist cake batter.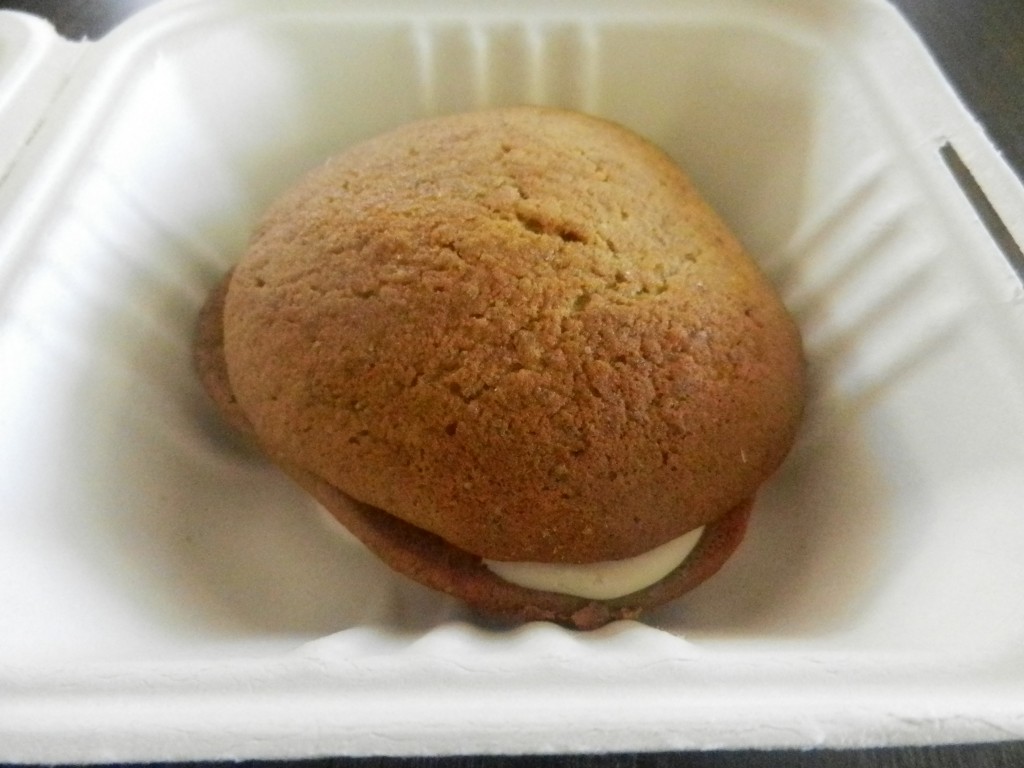 For my breakfast meal, I selected the cinnamon roll with glazed icing. Wow! It was incredibly good with such a melt-in-your-mouth, fabulous icing!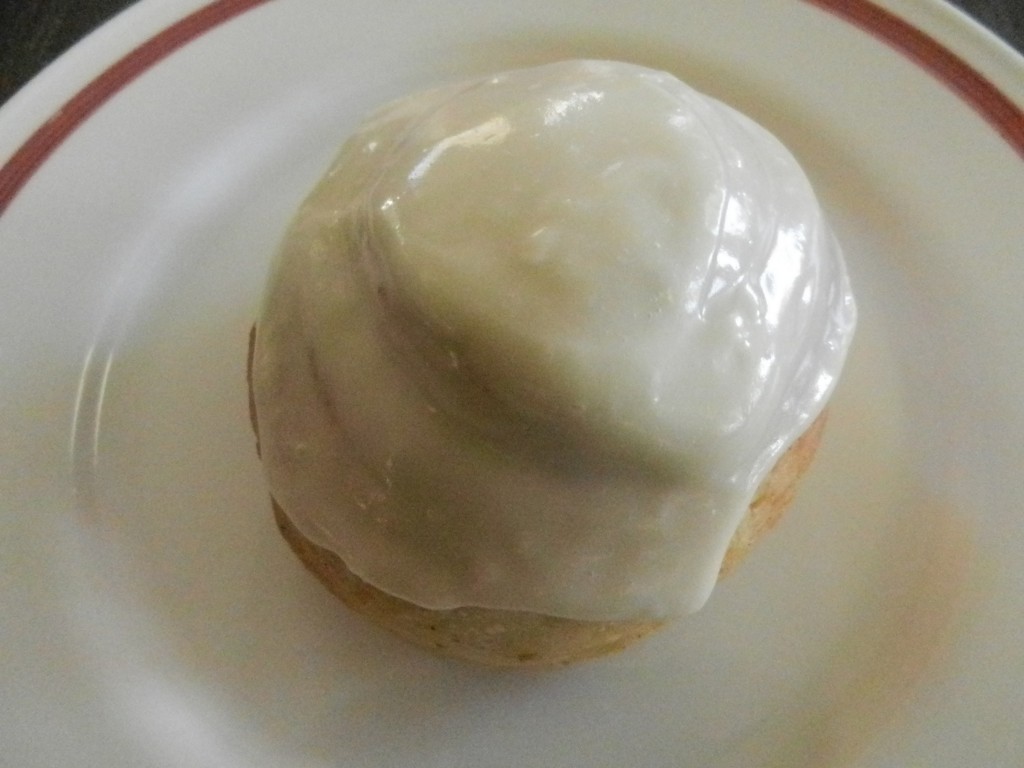 Within the bakery's doors is the all-vegan, faux 'meats' deli called "Gutenfleischers"(Gutenfleischers). I have never before come across a vegan meats deli and vegan butcher! This was quite impressive! They also display a case filled with vegan, faux 'meats' such as salami, pastrami, and ham. The 'meats' are made with wheat gluten.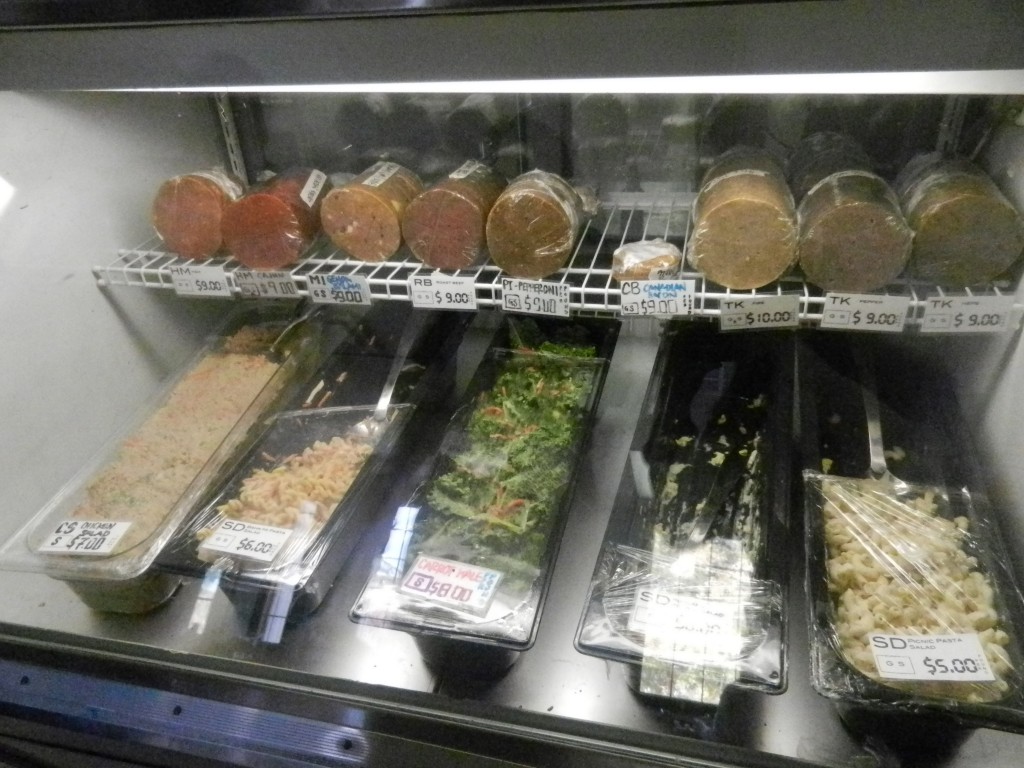 For my Friday afternoon lunch, I selected the Italian sandwich consisting of vegan ham, salami, and pepperoni with lettuce in a homemade bun. My side dish was a Korean twisted pasta salad. Everything was delish! My beverage was a sweet tea.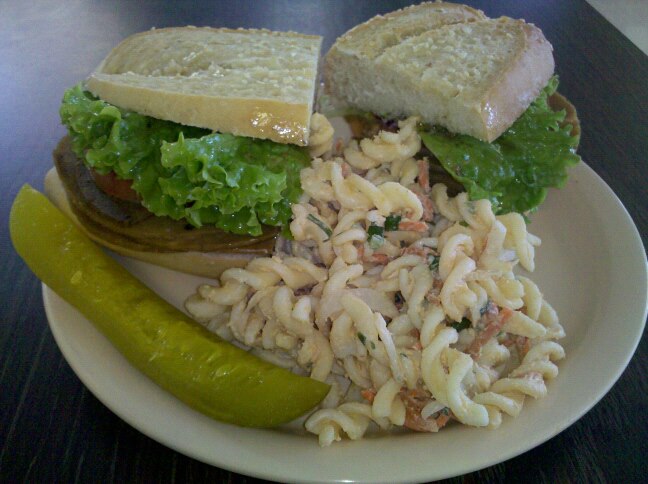 Dessert was a sweet potato pie. This northern girl was thrilled with this absolutely delish southern treat! I enjoyed the southern delicacies!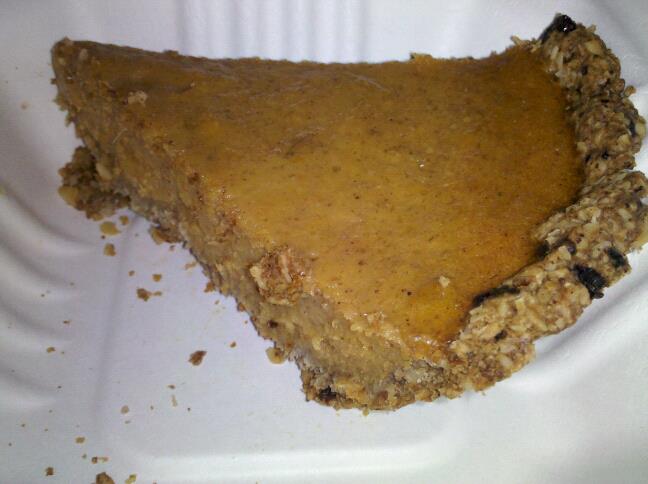 After lunch, sightseeing was on my agenda! The Atlanta train system is wonderful. I purchased the visitor's 3 day pass for only $17. It brought me almost everywhere I wanted to go by train or bus! The first place on my itinerary was the Martin Luther King National Historic Site, memorial site, church, birth home, and visitor's center museum.
His birth home offers tours. However, they were sold out for the day. I did go to the home and walk around the perimeters, as well as step onto the porch. It is quite a lovely Victorian home!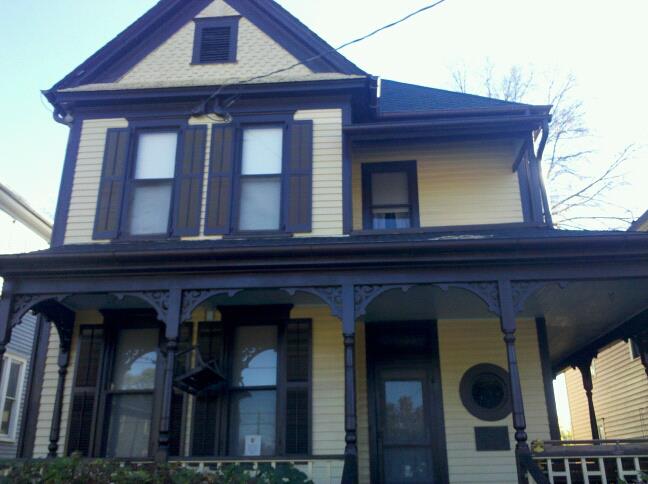 I also visited Ebenezer Church down the street where he grew up and co-pastored with his father. Tourists were greeted with a video by King's sister and a talk by the parks system employee. We were shown the green curtain area where Martin was baptized.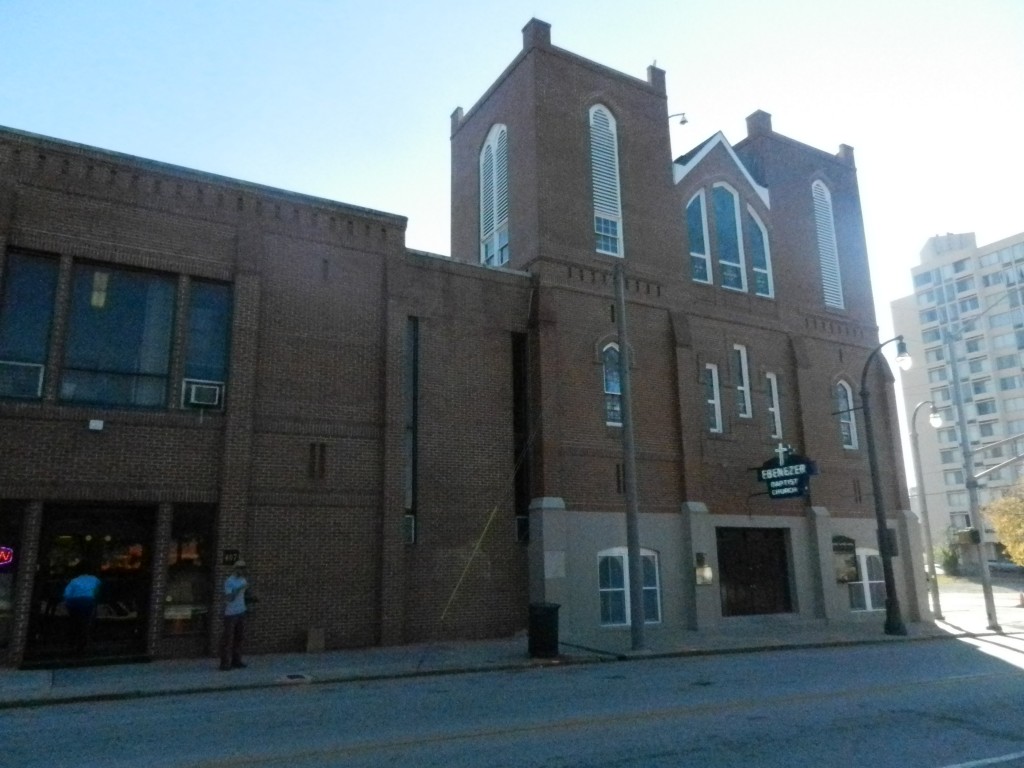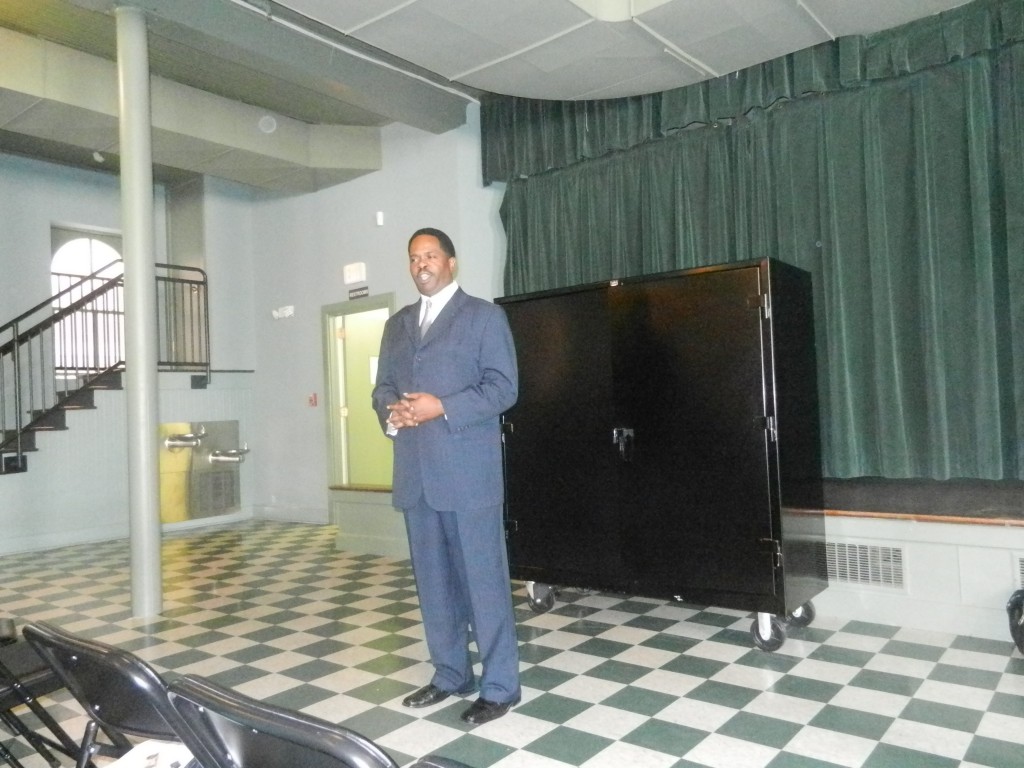 After my visit in the massive Visitor Center's display halls, and in the Martin Luther King Center for Non-Violent Change, I headed to another part of town. In Grant park, visitors can find the Atlanta Cyclorama. This poular tourist attraction was closed upon my arrival time. However, I did notice some Civil War era paintings and cannon through the window. Tourists make a stop here to see the large painting depicting the Civil War. The park is also lined with Victorian homes and lengthy trails for walking.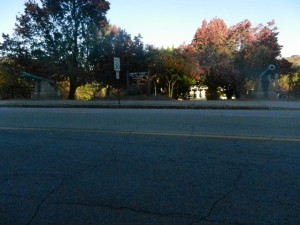 Dinnertime had arrived, so I took the city bus to yet another part of town to dine at Tasilli's Raw Reality(Tasilli's Raw Reality).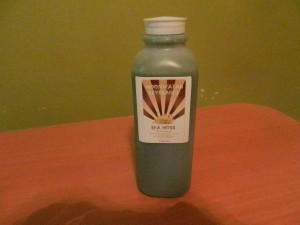 My main meal was a spicy taco with avocado over salad.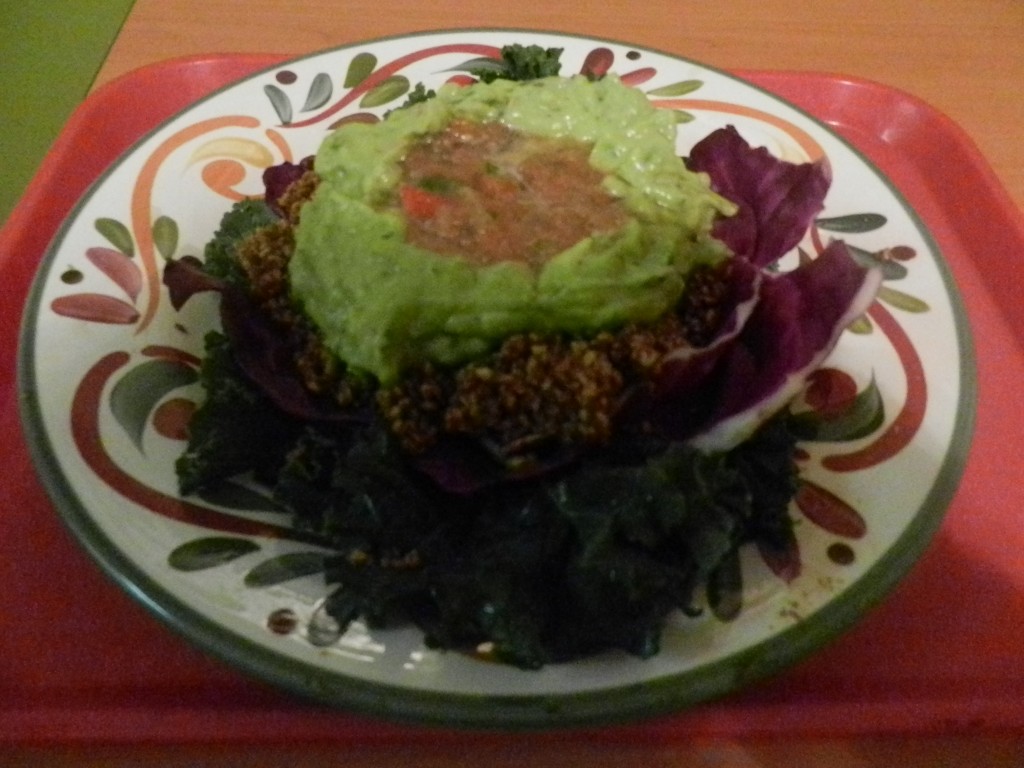 For dessert, I opted for the raw Afrikan carob cake. My meal and dessert were filling and fantastic! For my beverage, I selected a sea moss smoothie. It was also quite good and healthy!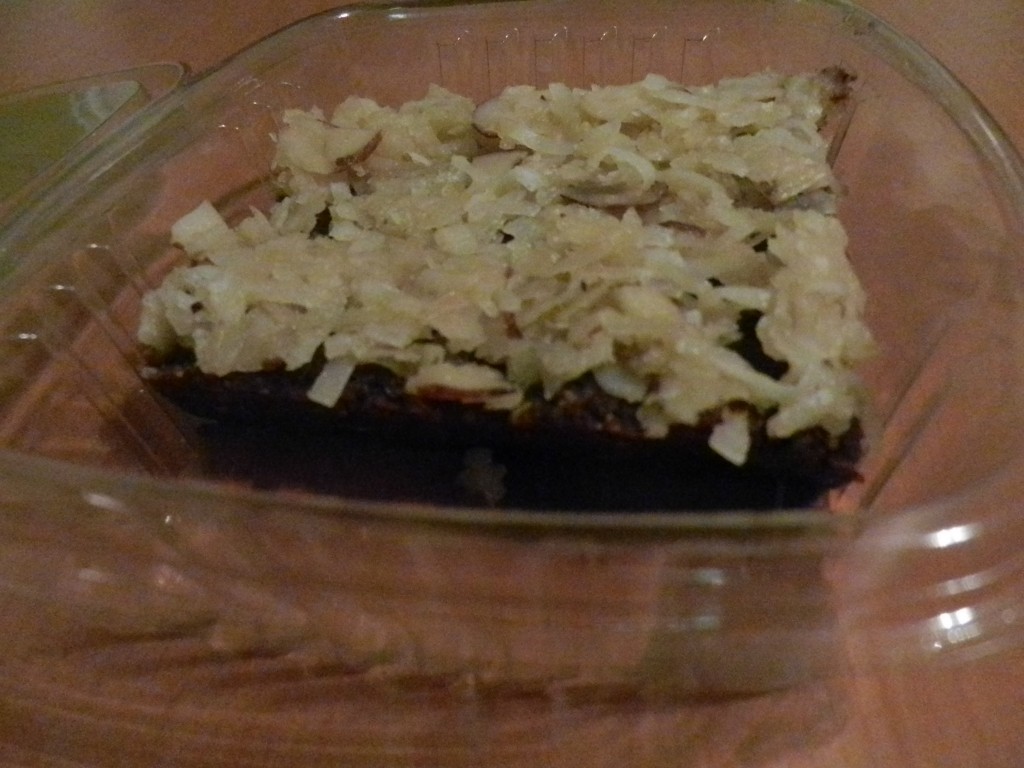 After my meal, I awaited the city bus. Coincidently, right next to the bus stop was the 'Wren's Nest', previous home of children's book author Joel Chandler Harris. He authored the 'Uncle Remis" classics.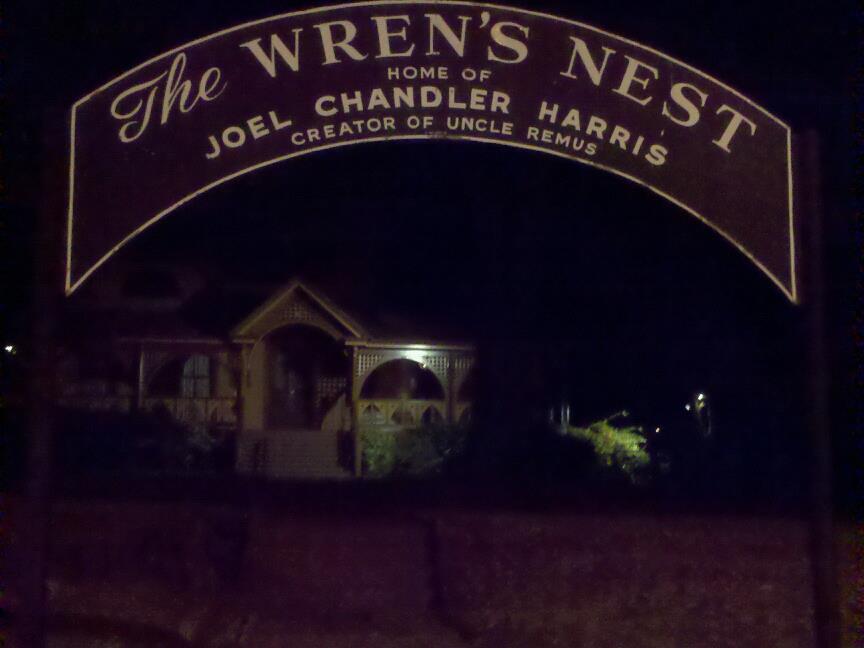 I must say that I was greatly moved by how kind, helpful, friendly, and polite the citizens of Atlanta are! It was unlike anything I have ever experienced!
Saturday was Atlanta's first ever VegFest! Crowds lined up outside the door awaiting the start of the event. The vegan restaurant "Healthful Essence" arrived with their colorful food truck to feed the hungry attendees. Once inside, multiple rows of vegan food vendors, vegan companies, and vegan goods were displayed. It was a highly successful and well-attended event! Vegan cosmetics, handbags, jewelry, shirts, dishes were on display for purchase. Vegan bakeries, ice cream vendors, and restaurants offered samples and goods for sale. I, myself had an exhibitor's table for vegan travel.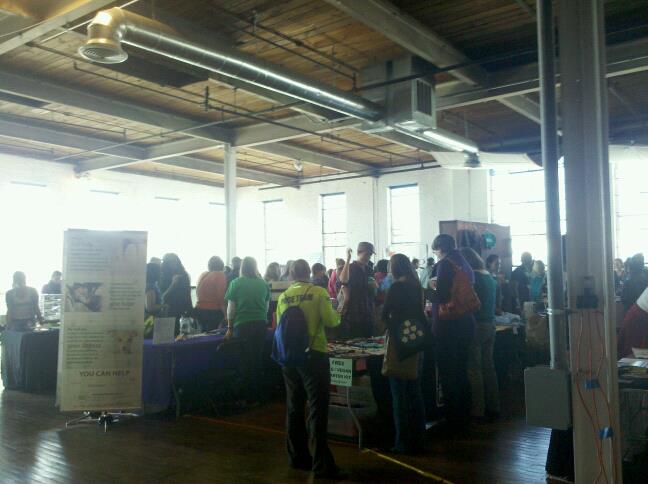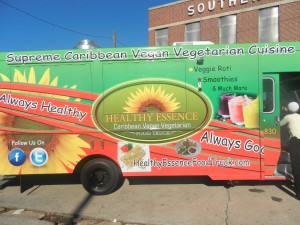 For breakfast, I grabbed a vegan bacon and egg sandwich from Gutenfleischers. It was very tasty!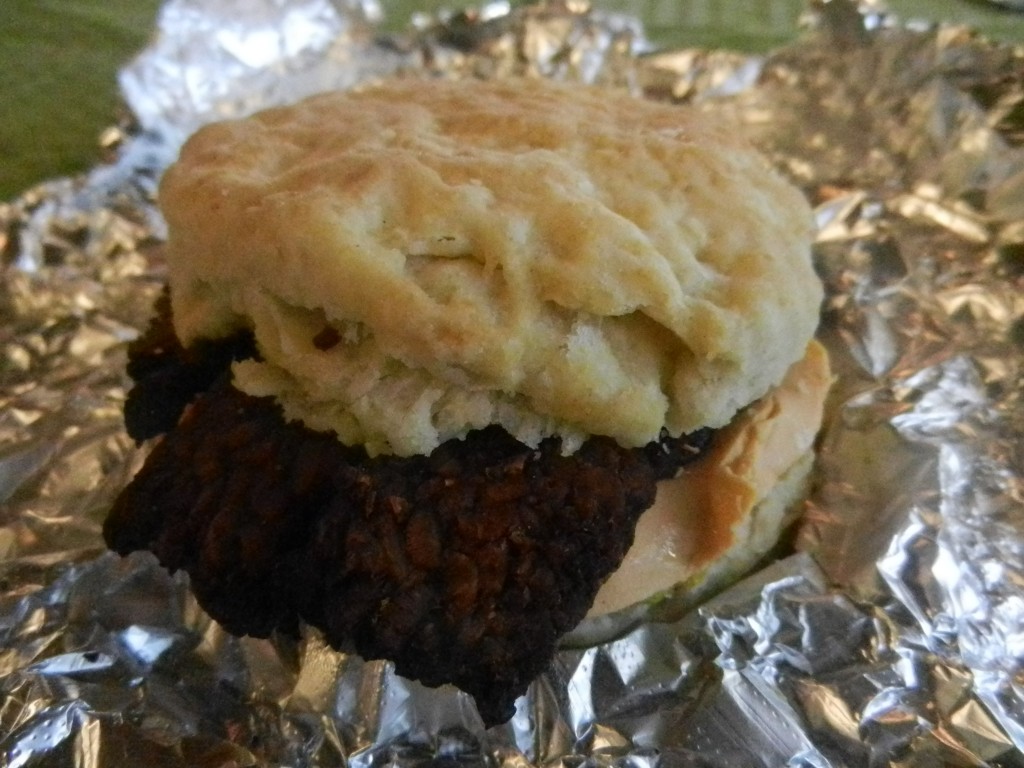 For lunch, I opted for the kale soup and wheatberry salad from 'World Peace Cafe'(World Peace Cafe) at their exhibitor's table. They are located in nearby Sandy Springs, Georgia. I also tried their sweet tea with a fruity aroma and taste. Everything was great!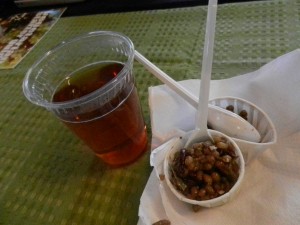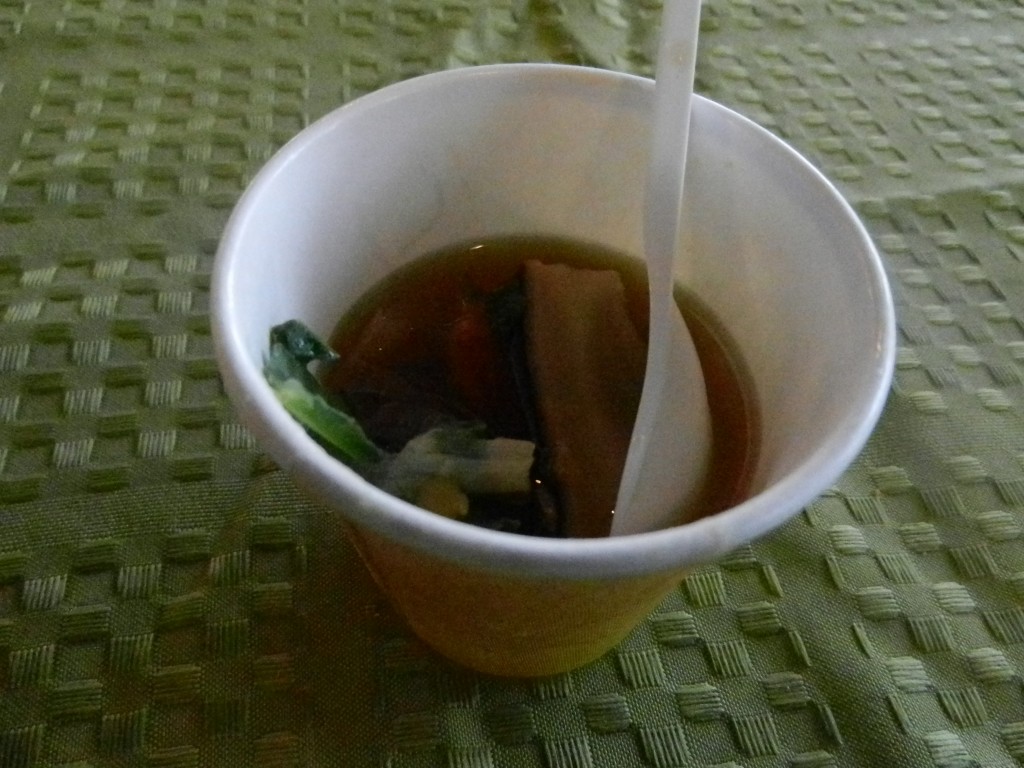 One of the most popular vendors at the VegFest was 'Revolution Gelato(Revolution Gelatos). They are a new vegan business seeking space in Atlanta. Their free samples of peanut butter gelato were amazing!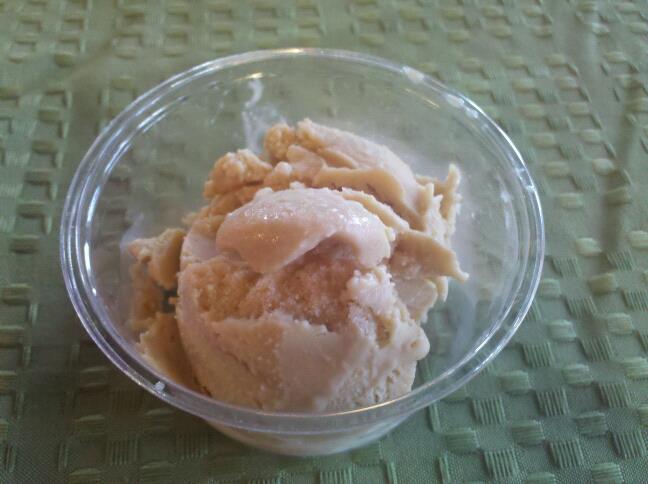 Another vegan sweets vendor at the VegFest was 'Mama Bakes Safe Cakes(Mama bakes Safe Cakes) from Marietta, Georgia. I purchased the red rooibos cupcake. It was decadently scrumptious!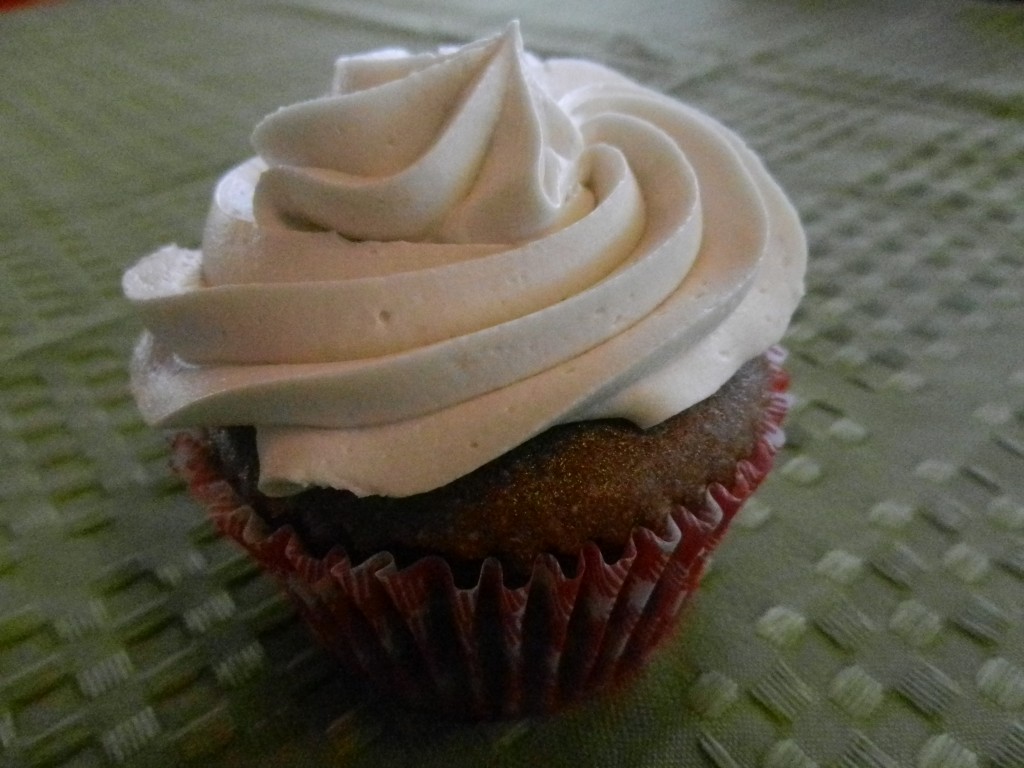 After the hugely popular VegFest had completed, I headed to 'Healthful Essence'(Healthful Essence) for dinner. I chose an entree of curry un-goat, rice and peas, curried veggies, and callaloo patty. My beverage was a ginger juice. This all vegan, Caribbean restaurant was superb for my spice-loving palate! The meal was fabulous! For dessert, I chose the Georgia peach cobbler. It was awesome too!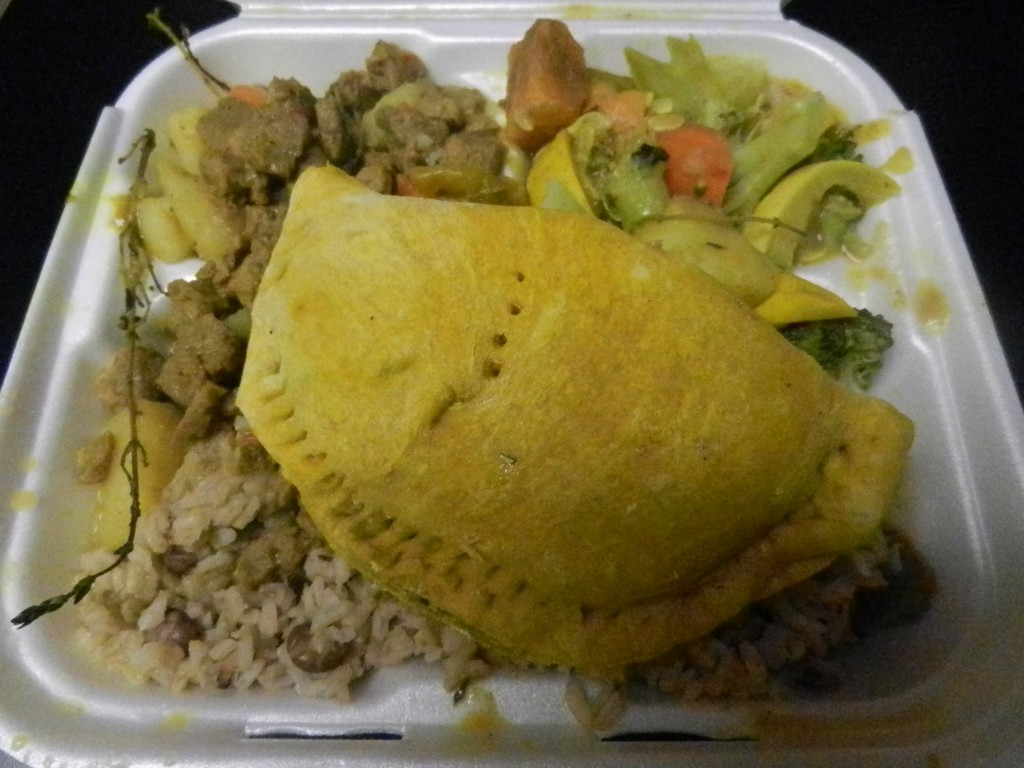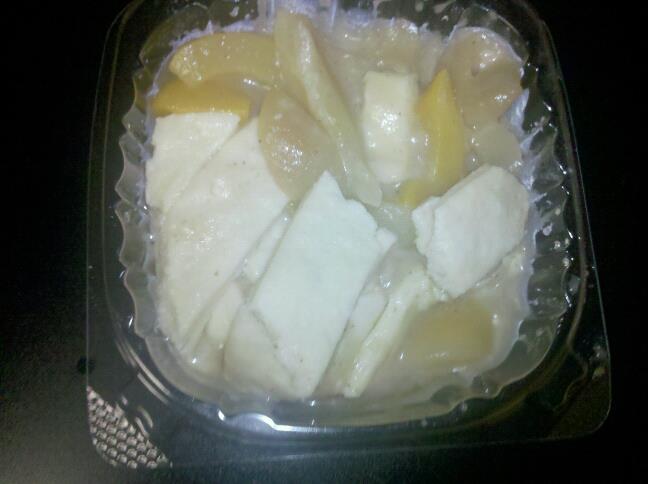 For my last day in town, I opted for breakfast at the all vegan, 'Dulce Bakery'(Dulce Vegan Bakery). The storefront displays two cases of vegan baked goods, including muffins, scones, and cheesecake. The wall menus display breakfast sandwich items and lunch items.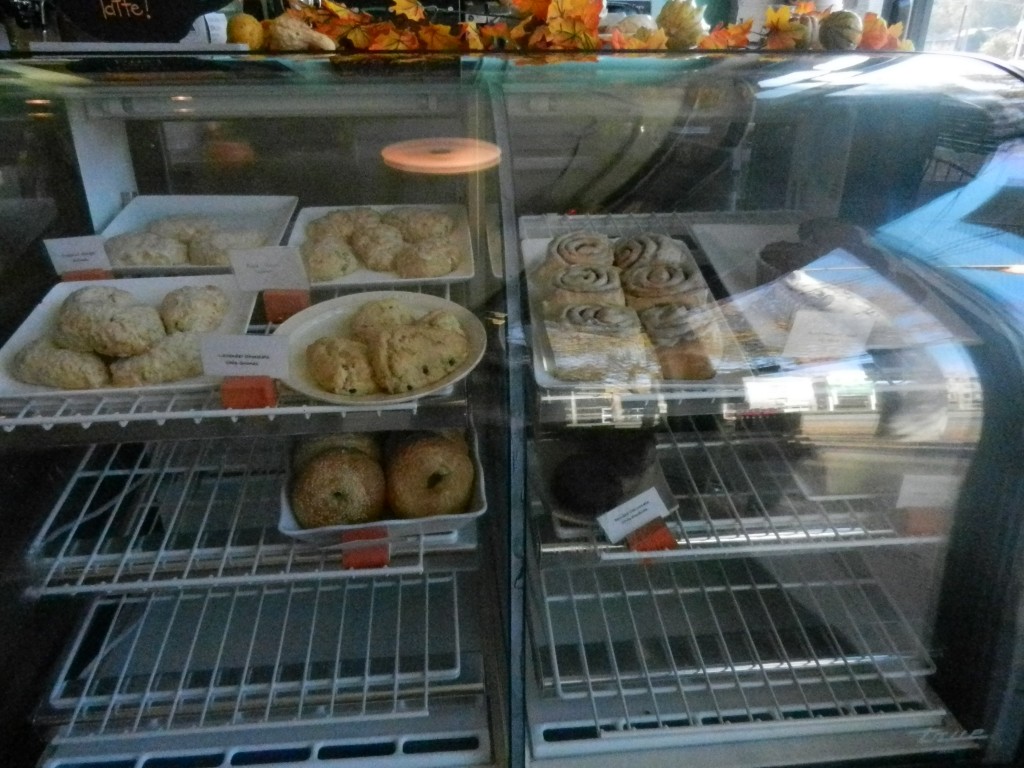 I started my day with their sweet potato muffin. This traditionally southern creation was a pleasure to devour! My main breakfast item was the vegan breakfast sandwich containing vegan sausage and vegan egg. It was just about one of the tastiest sandwiches I have ever eaten! My beverage was a banana dulce tea. This was a great way to start my day! Dulce is Atlanta's first vegan bakery.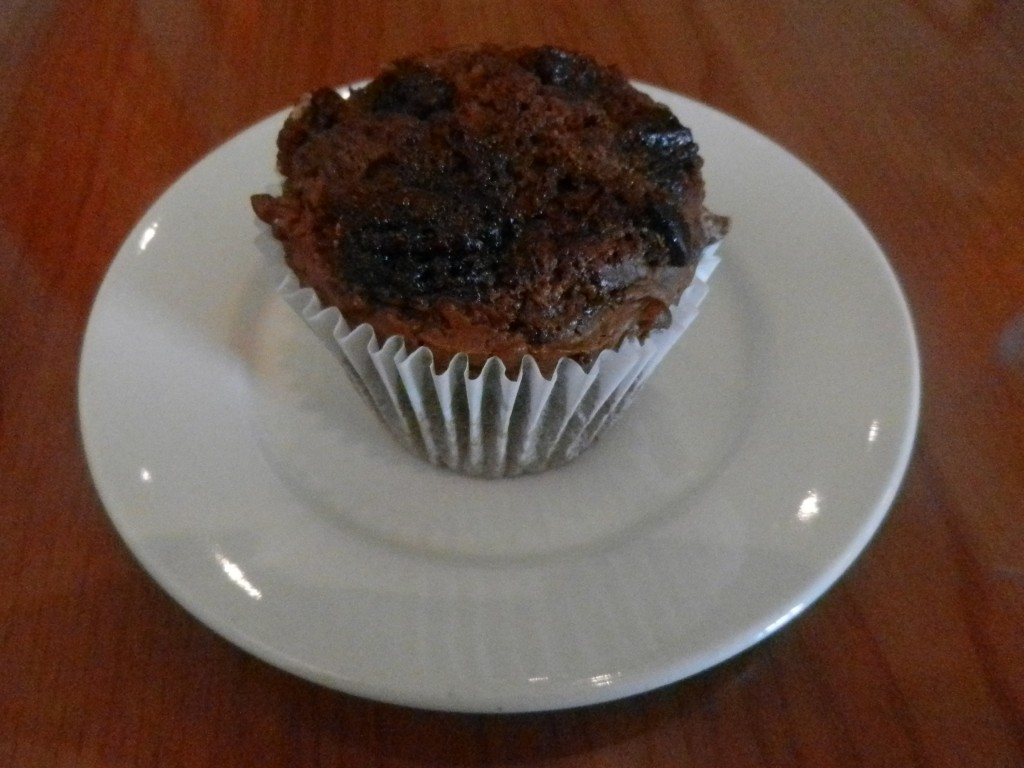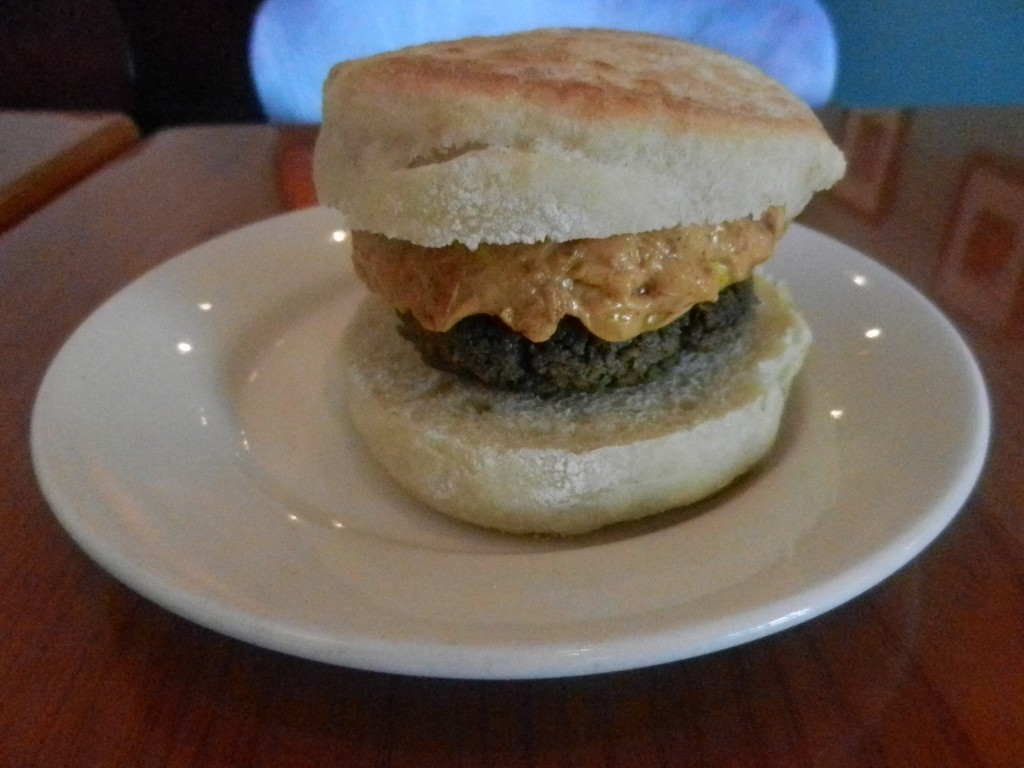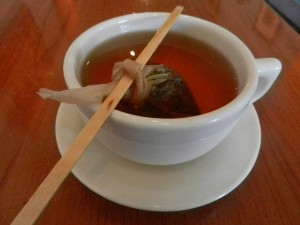 After my belly was satisfied, it was time to start the day's sightseeing! First up on my Sunday tours was an area of town known for being part of the Civil War's "Battle of Atlanta" battlefields. The now popular residential neighborhood of Inman Park consists of streets such as Elizabeth and Euclid which was where much of the battles took place in the city. The now peaceful area is lined with palatial homes. The Callan Castle, original home of Coca Cola founder "Asa Candler" is in this area.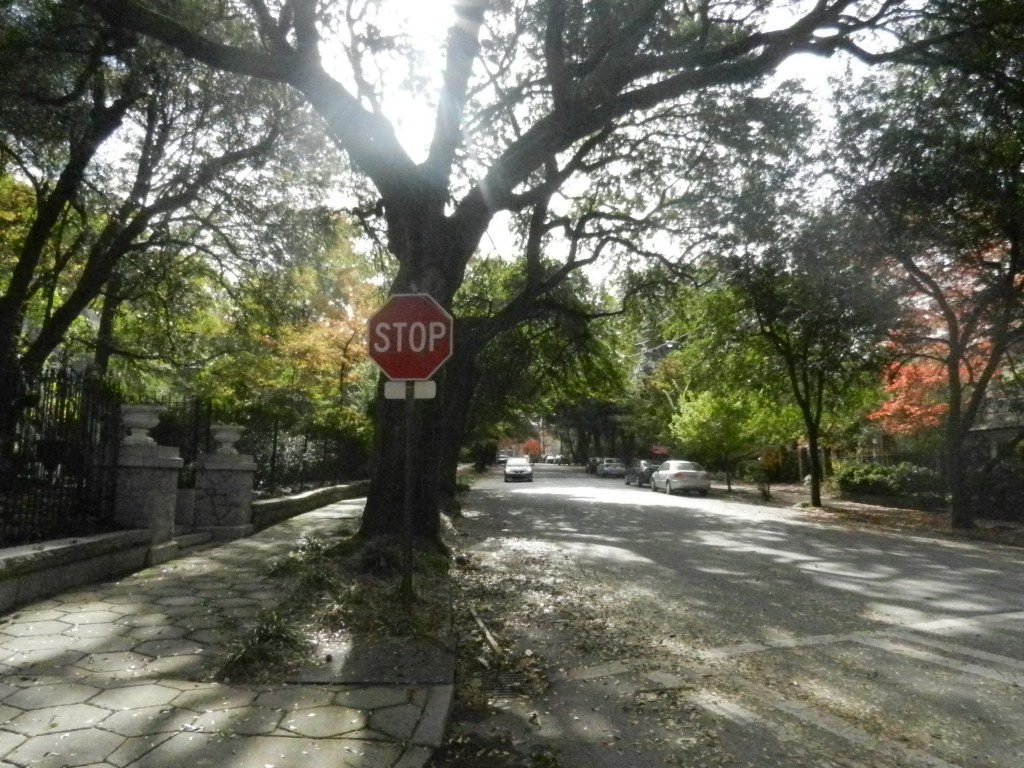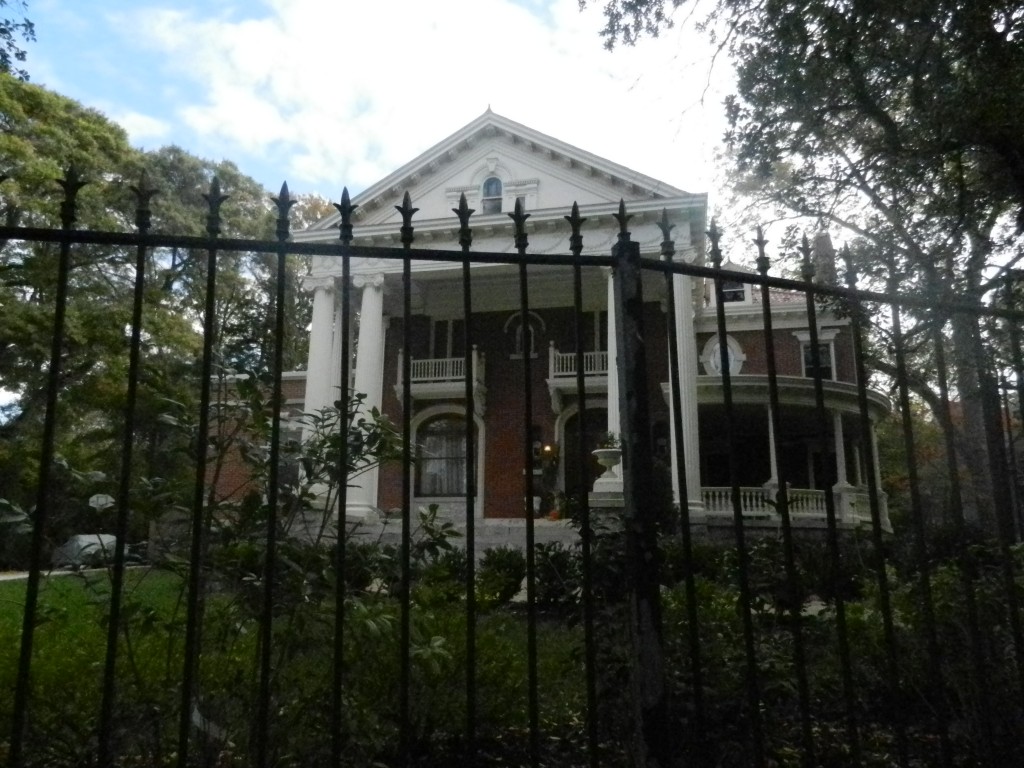 I ate lunch at Soul Vegetarian(652 N Highland Ave NE
Atlanta, GA 30306) in Inman Park. This vegan, southern, soul food restaurant offers vegan meals, their own ice cream, and vegan brunch.
I dined on cornbread, country 'steak' with collard greens, and brown rice with gravy. Everything was flavorful and satisfying!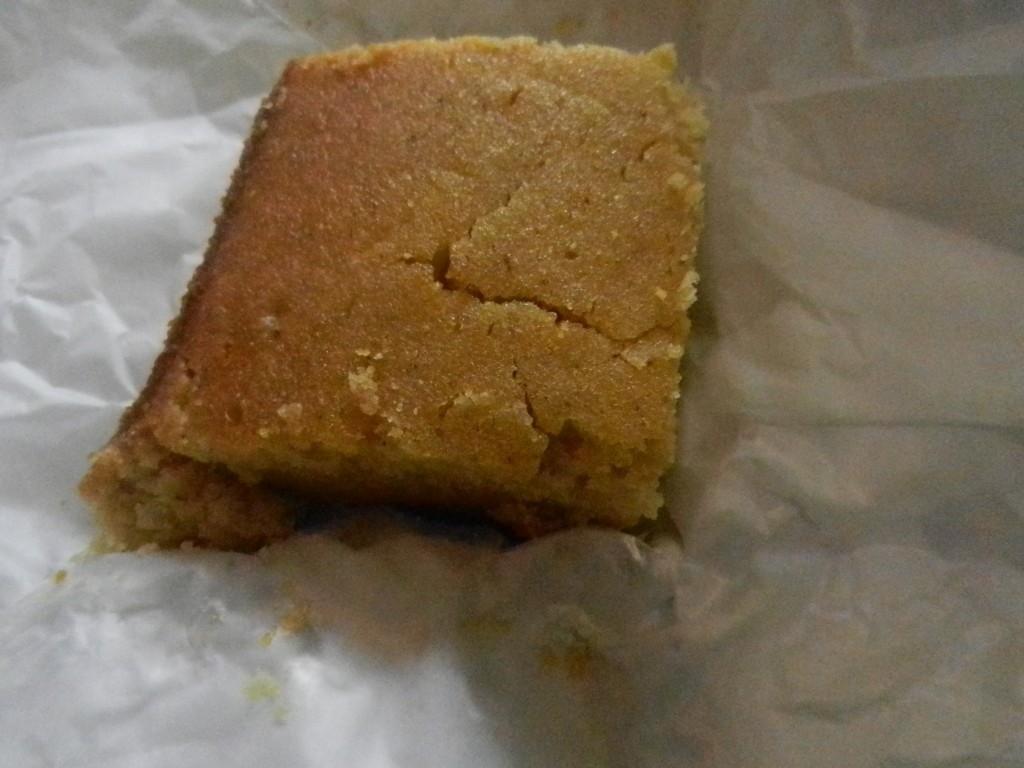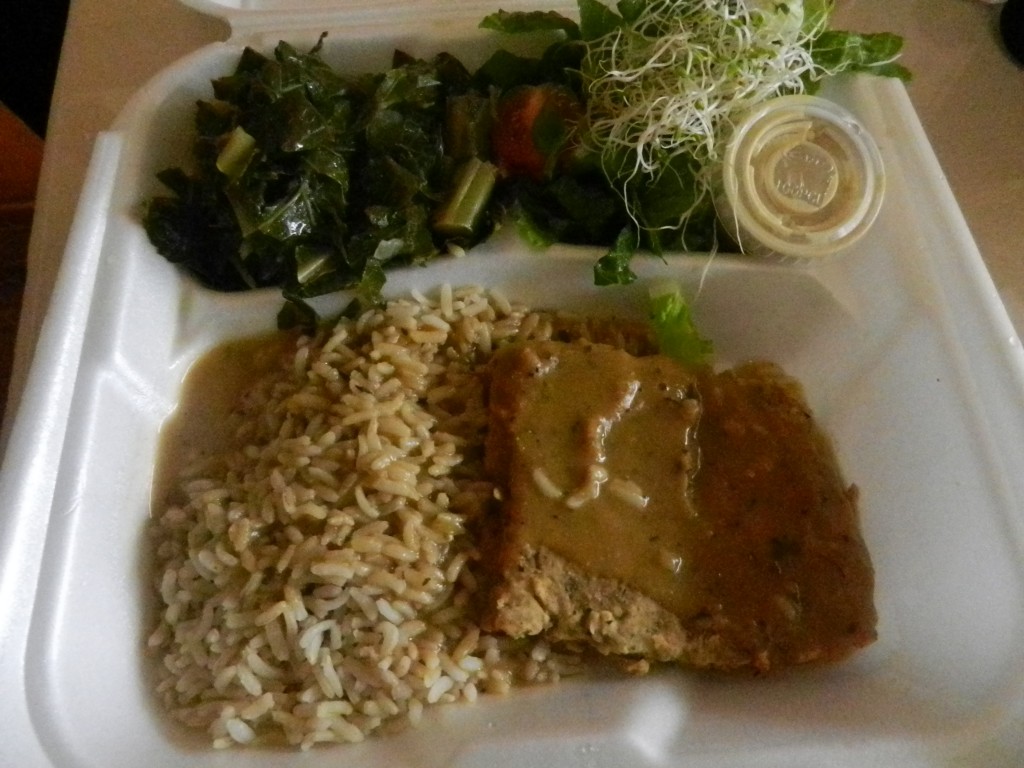 The remainder of my final afternoon in town was spent seeing more tourist attractions. I visited the Atlanta History Center to get a glimpse of southern history and to view artifacts from the civil war, southern folk crafts, and art. Confederate and Union army clothing and gear were on display, as well as firearms, and supply wagon. It was quite impressive and a must-see for tourists!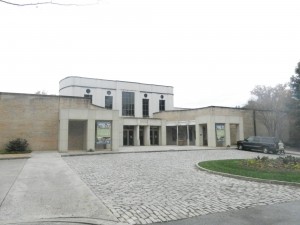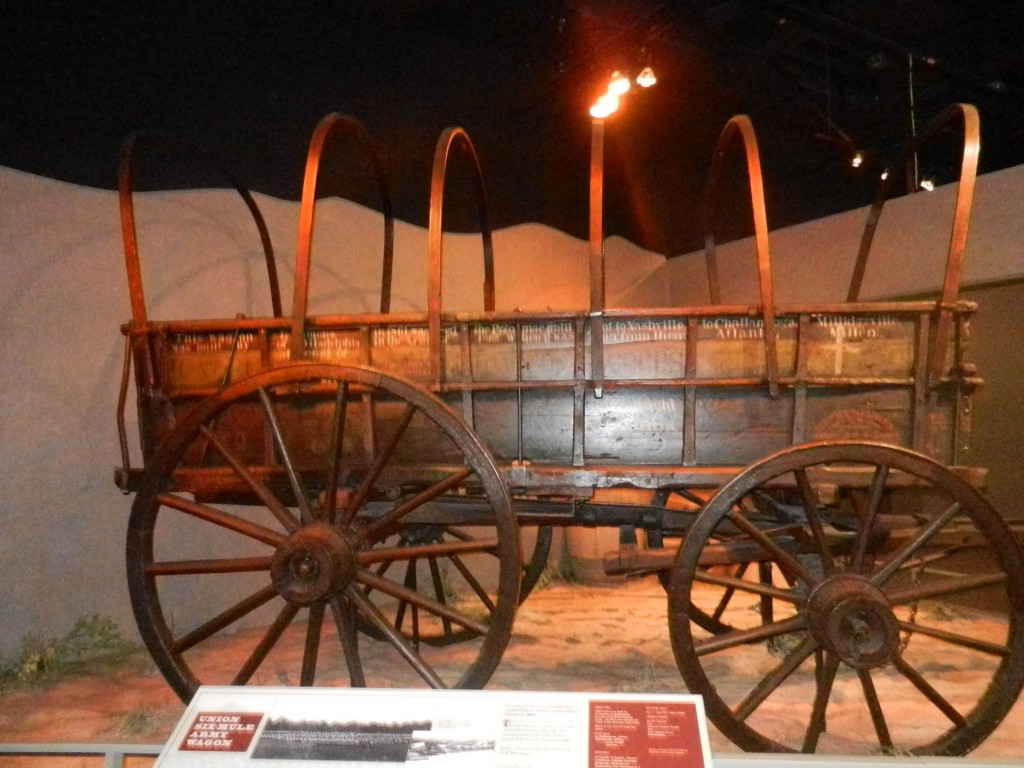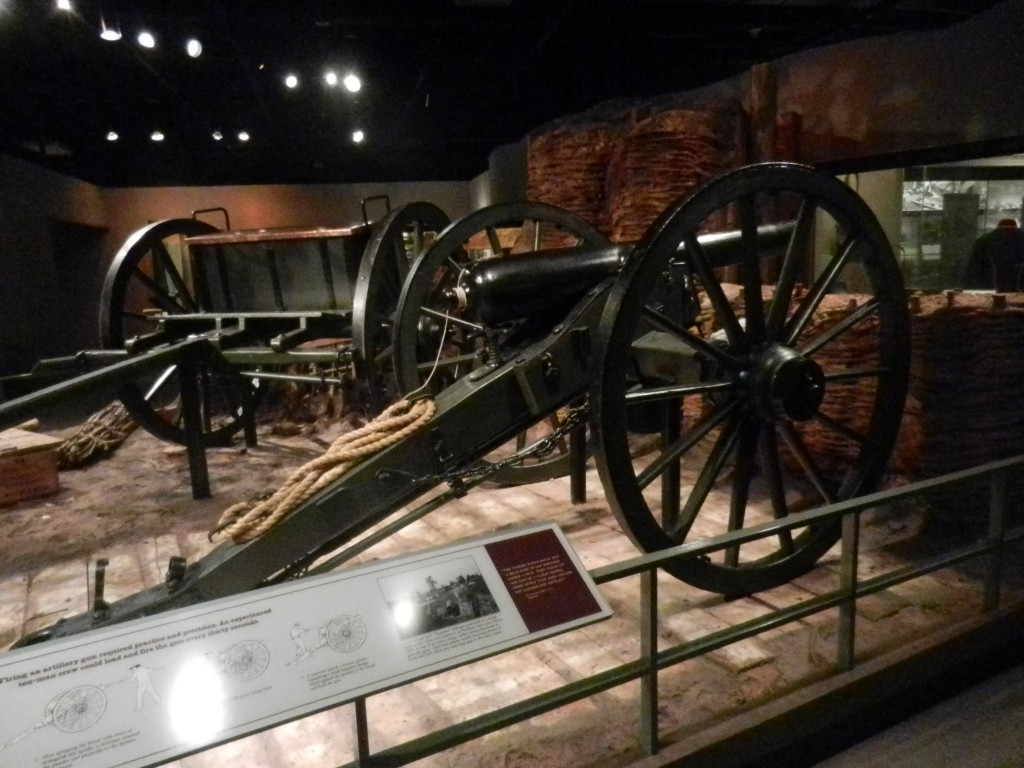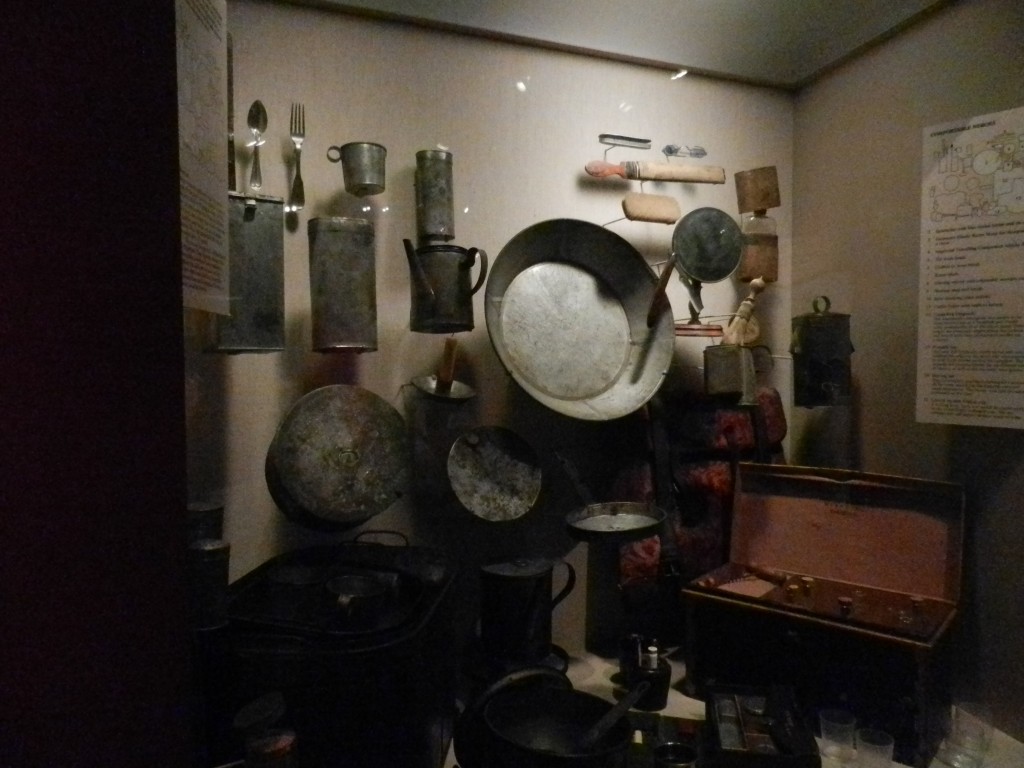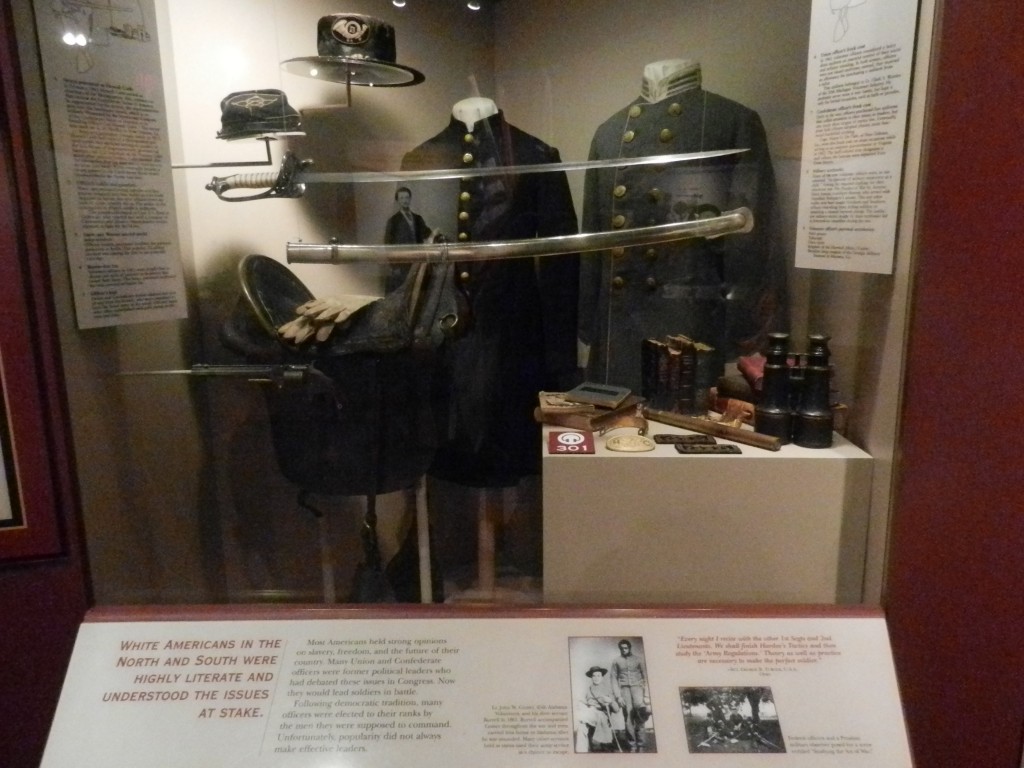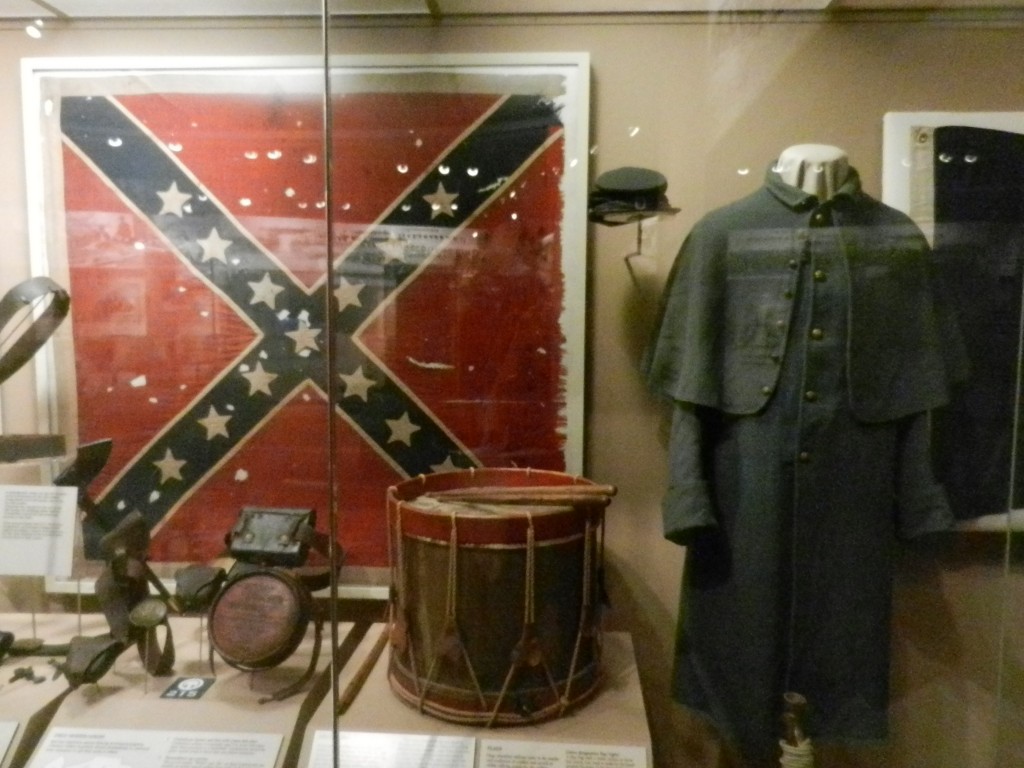 Though I did not have any time to stop there, Jake's Ice Cream(Jake's Ice Cream) offers some vegan ice cream flavors.
The final stop on my sightseeing excursion was The Margaret Mitchell house. This is where the famed author created and wrote 'Gone With The Wind". Visitors passed through each room in the home and viewed written newspaper and magazine articles about the author in the attached mini-museum.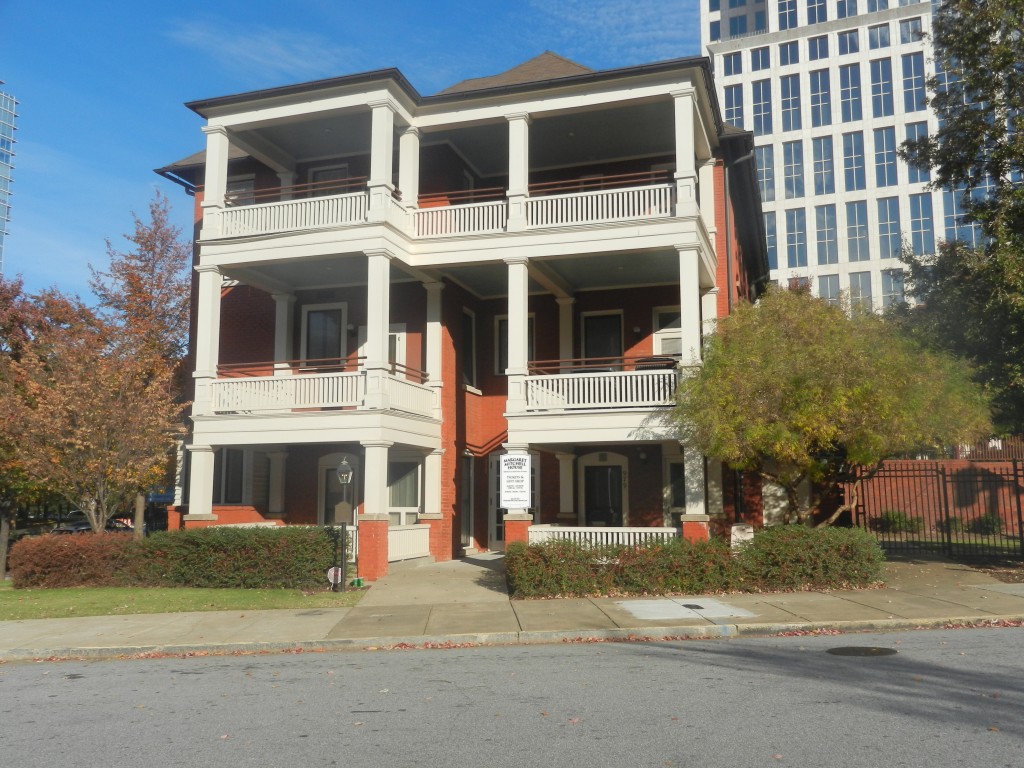 After the tour, I walked over to the "Arden's Garden" juice shop(Arden's Garden) next door. This juice spot is all over town. I purchased a banana, strawberry, mango fruits over orange juice. It was refreshing way to end my day of sightseeing!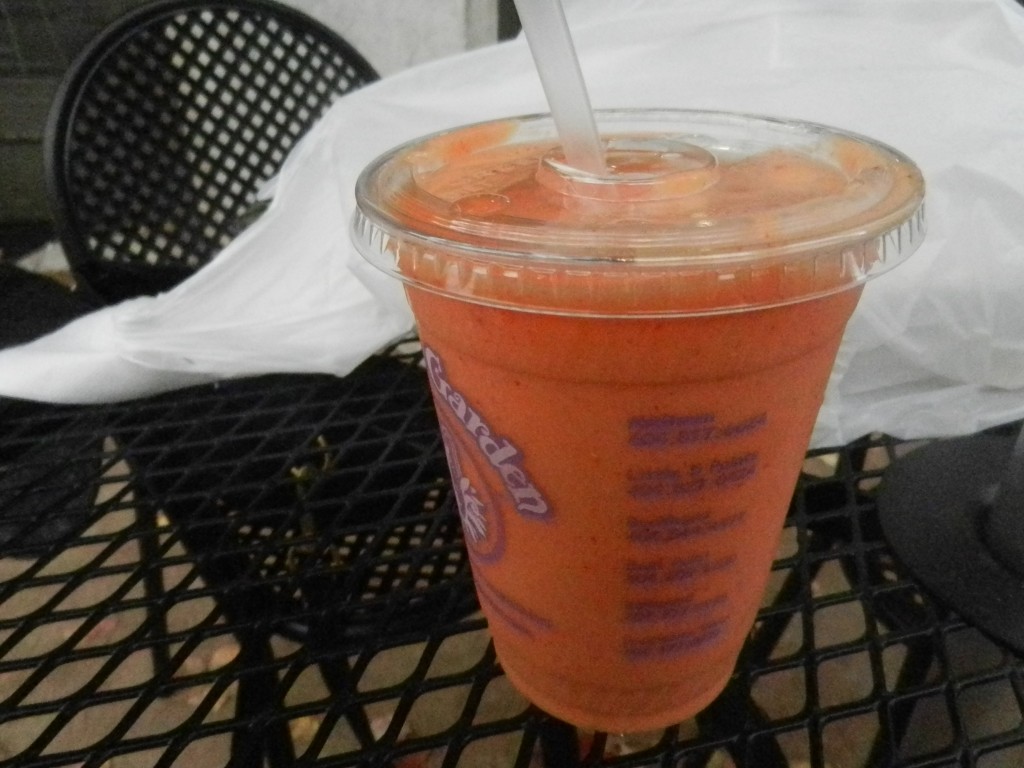 In the early evening, I headed back home on the plane, with happy memories in my head of the incredibly delicious vegan food scene, the history-filled sightseeing, and kindhearted peoples of Atlanta!
Share on Facebook
Tweet This Post