The Autumn season is the perfect time for vegans to take a road trip! Many cities and across across the land pay homage to various vegetables and fruits by offering a festival in their name! The New England states where I live offer several festivals dedicated to a particular fruit or veggie! For several weekend in September and October, I made that my quest: to seek and attend festivals representing the best in garlic, cranberries, and pumpkins.
The first weekend in September is when the Southern Vermont Garlic & Herbs Festival takes place. It is reputed to be one of the ten best garlic festivals in the world! When I arrived in Bennington, Vermont, I was greeted by row upon row of various garlic products. The fairgrounds contained white tents where each vendor showcased and sold various garlic products such as sauces, garlic bulbs, nuts, and breads.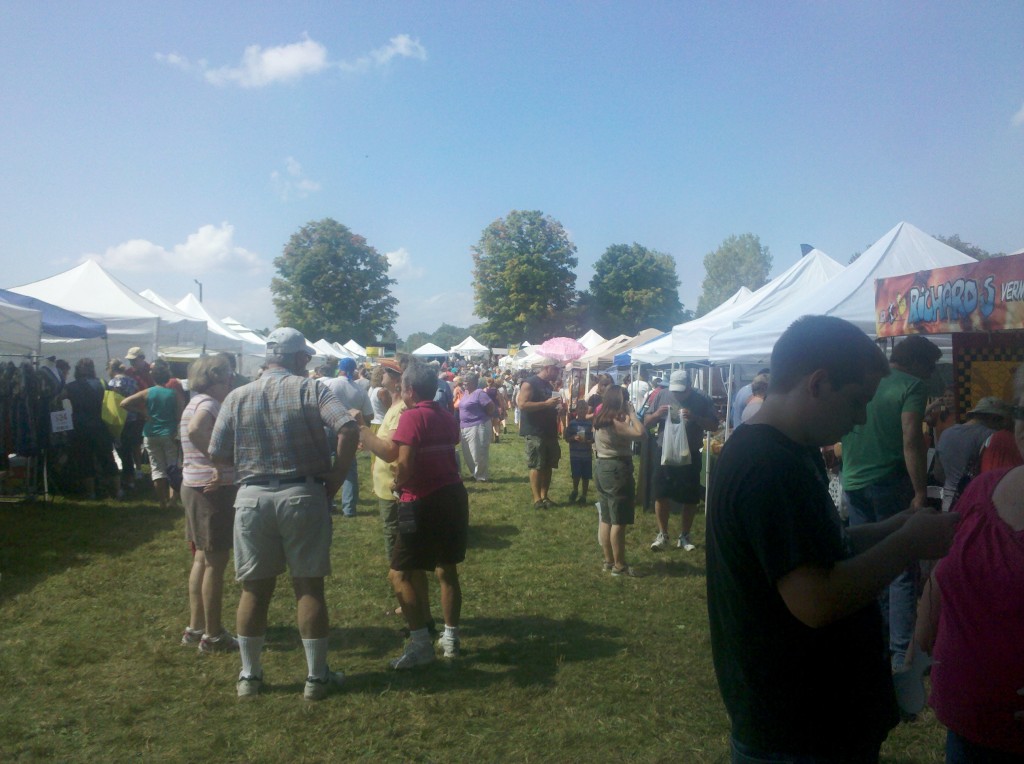 The farmers' tables offered sliced portions of several garlic varieties.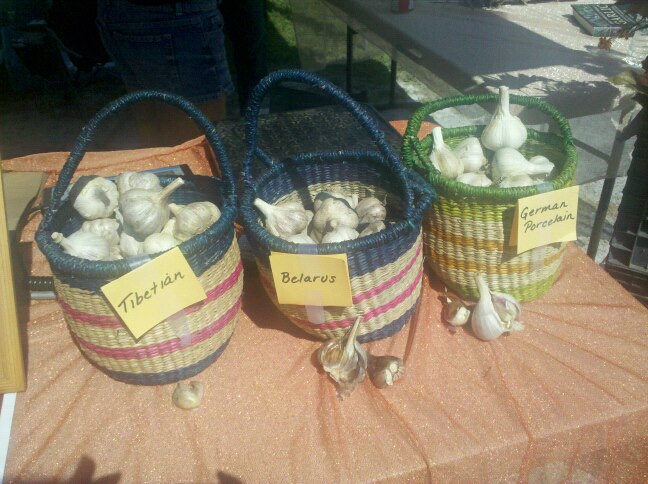 I purchased an apricot garlic jam. It is very tasty indeed!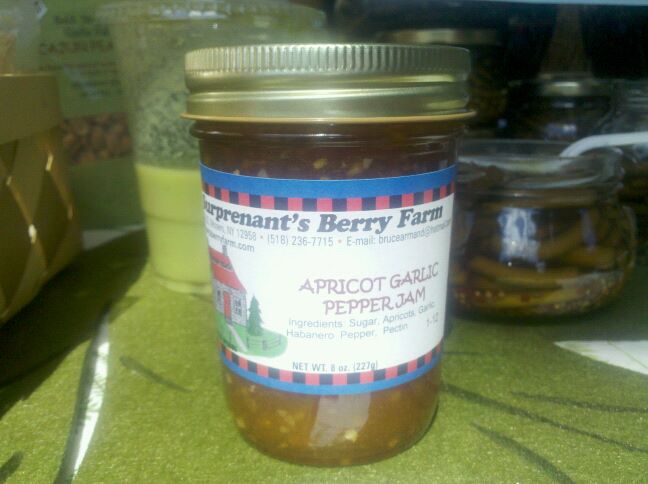 One vendor offered garlic covered peanuts to sample. Those were fine for vegans.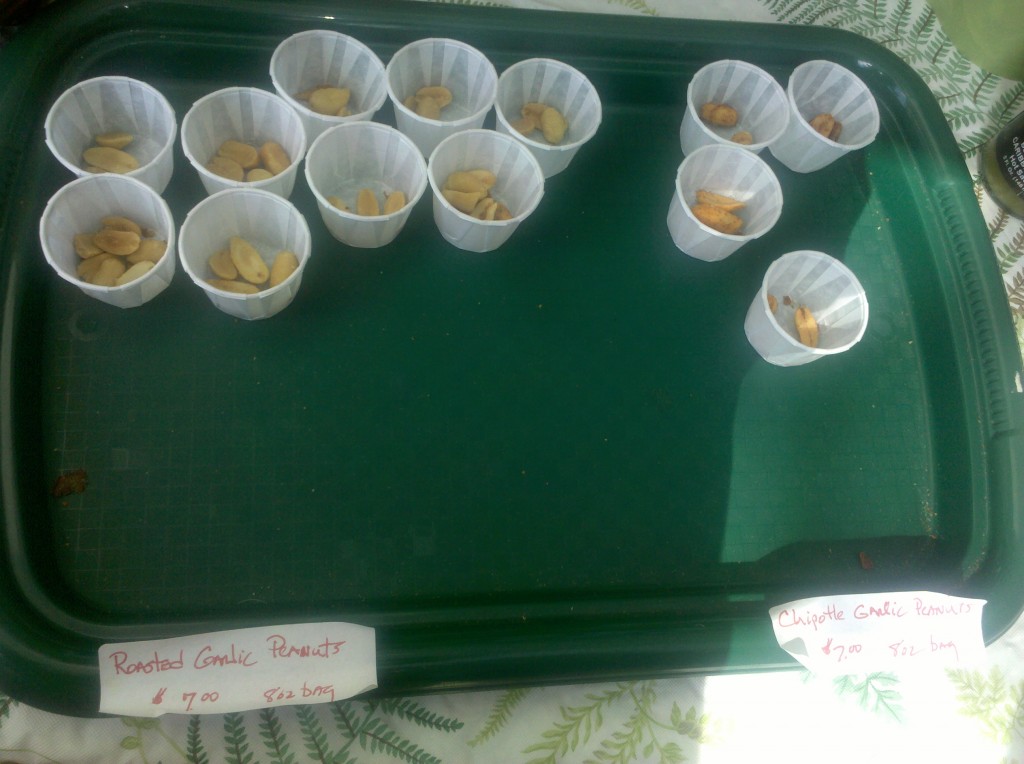 I purchased an eight pack variety of garlics which were grown locally, yet derived from several regions of the world including Turkey, Poland, Romania, and Italy.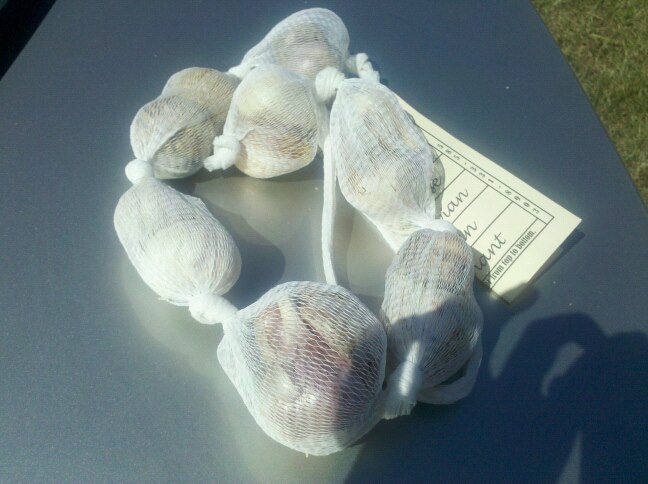 Music acts performed throughout the day to make this a festive event. Arts and crafts were also sold throughout the exhibitor table area.
Vegans need to beware of meals prepared at outdoor festivals. The few vegetable meals I found were cooked in the same oil as the meat or chicken. Fried dough and pretzels used butter at this particular event. It is important to ask food vendors what kind of shortening they use and if meats are cooked in the same fryer as the veggies.
I was still happy to attend the festival! I purchased some wonderfully flavorful garlic varieties, as well as some delish jam!
Another Fall activity which is perfect for vegans is a road trip to a farm stand. I visited a farm stand in northern Massachusetts where I purchased fresh, locally grown blueberries, onions, peppers, spinach, kale, eggplant, zucchini, butternut squash, string beans, tomatoes, corn, brussel sprouts, and potatoes. I stocked up to make some wonderful vegan meals.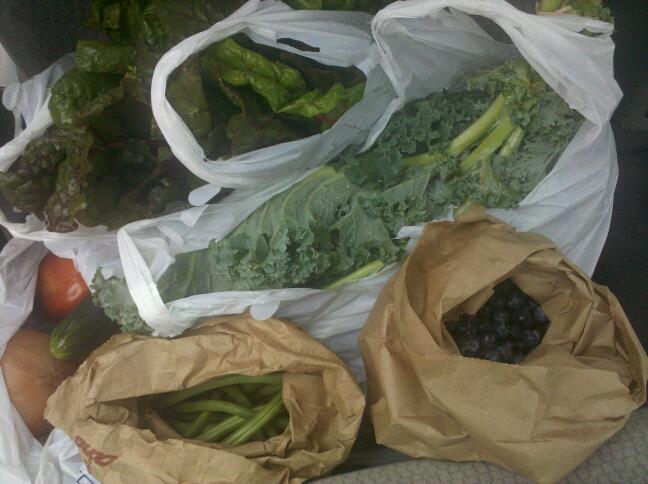 Apple picking is another New England past time in the Fall season! This is a wonderful activity for vegans. Though apple orchard farms typically include a farm store, those stores do not usually sell vegan desserts or snacks. The pies, donuts, and breads usually contain dairy or eggs. Vegans can be satisfied by consuming the apples themselves and also by purchasing some fresh apple cider.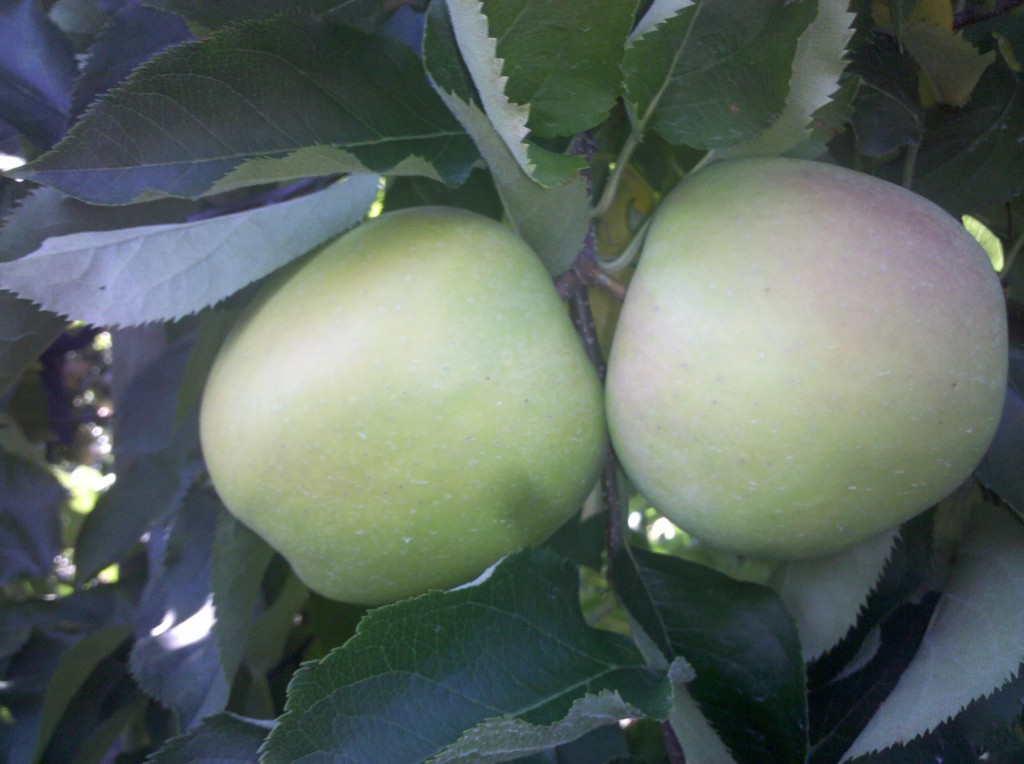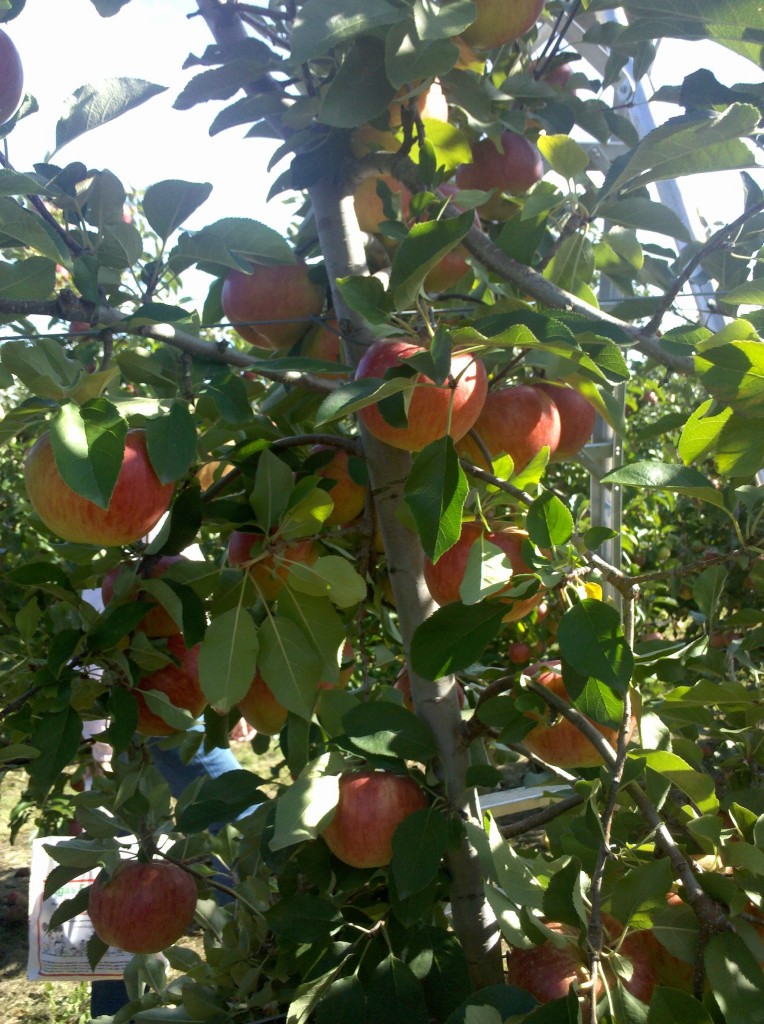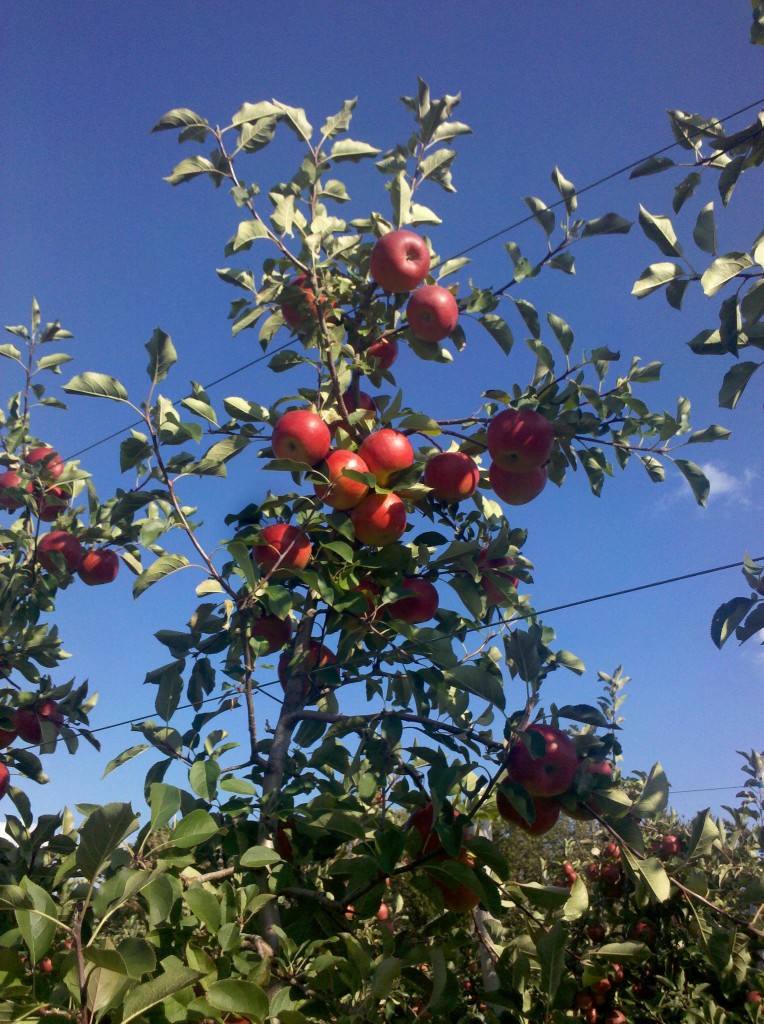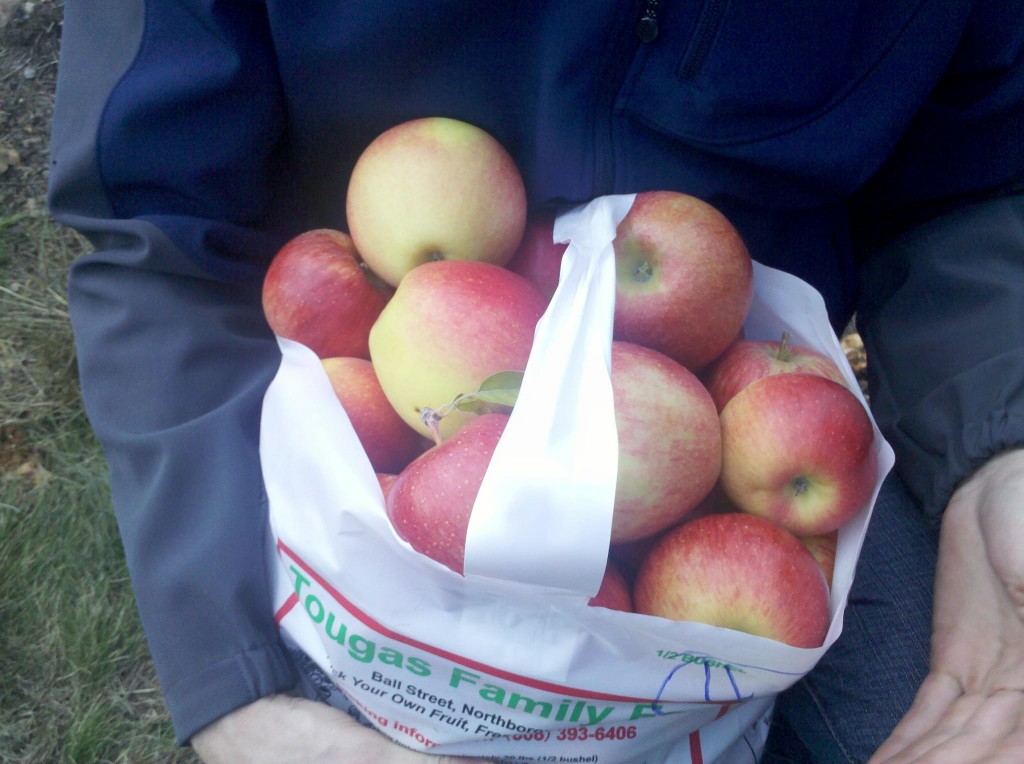 During the second weekend in October, the Cranberry Harvest Festival took place in Wareham, Massachusetts, near Plymouth. I was excited to visit the cranberry bogs and to sample some cranberry snacks!
Upon arrival, an exhibitor table of cranberry products greeted attendees. I purchased a box of fresh cranberries for making cranberry sauce!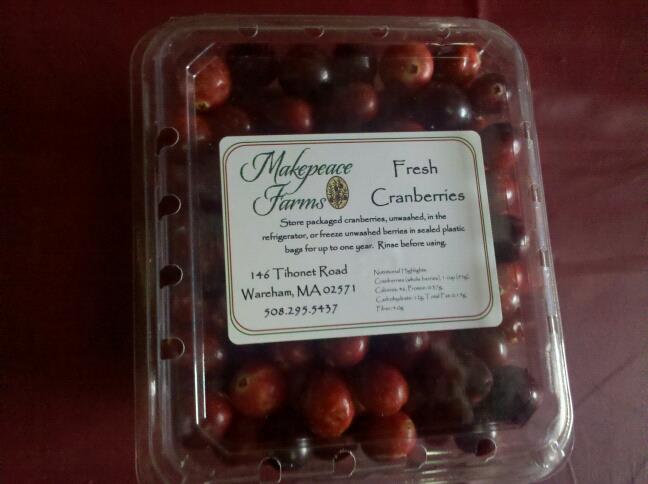 My next adventure took me on a shuttle bus to cranberry bogs. When I arrived, I noticed a wooden building where vendors offered more cranberry goods. I purchased snack packs of dried cranberry treats from Ocean Spray and from another local vendor. I also purchased some locally made cranberry sauce in a jar and a bottle of Ocean Spray cranberry juice.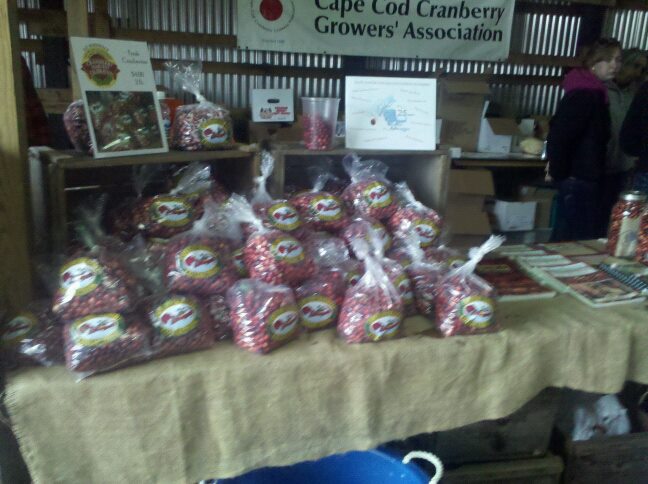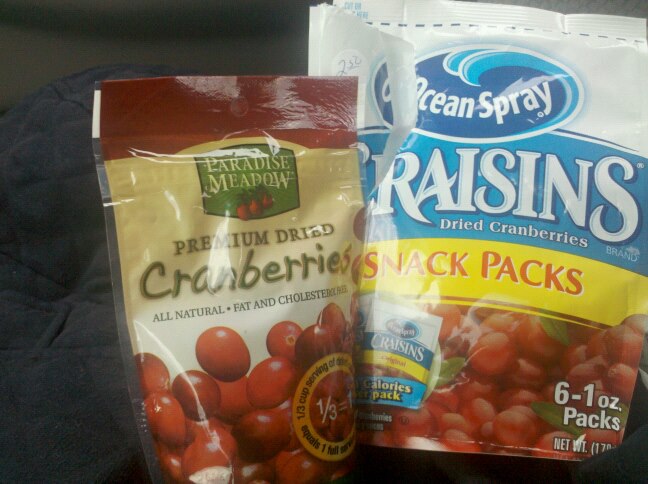 I walked around the bogs and watched the employees rake up the weeds around the cranberries then harvest them into a pipe where they made their way down a tube into a truck.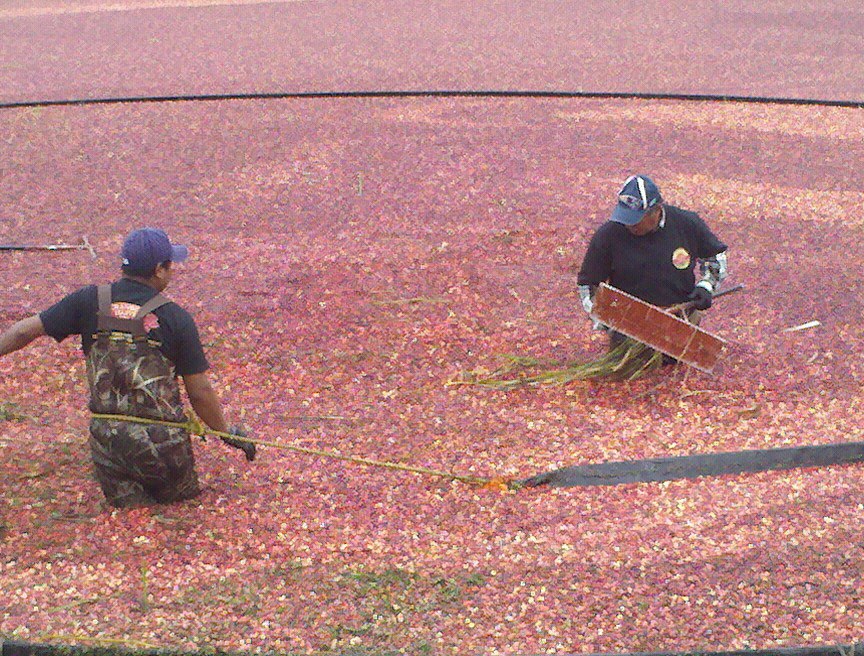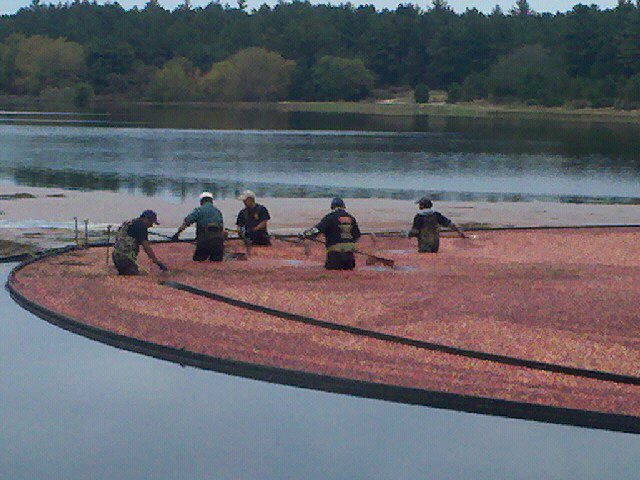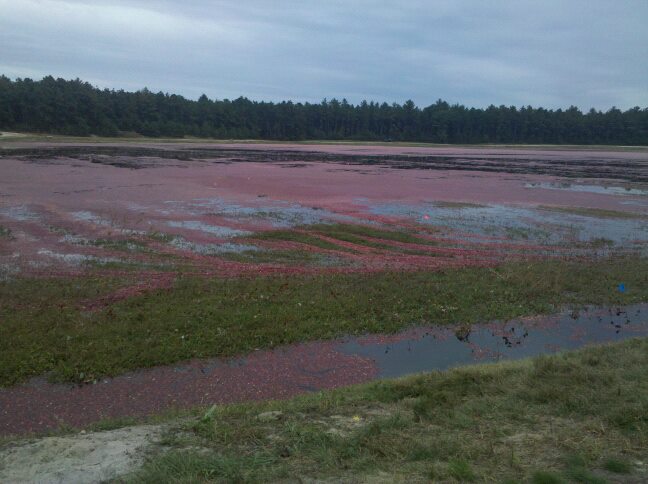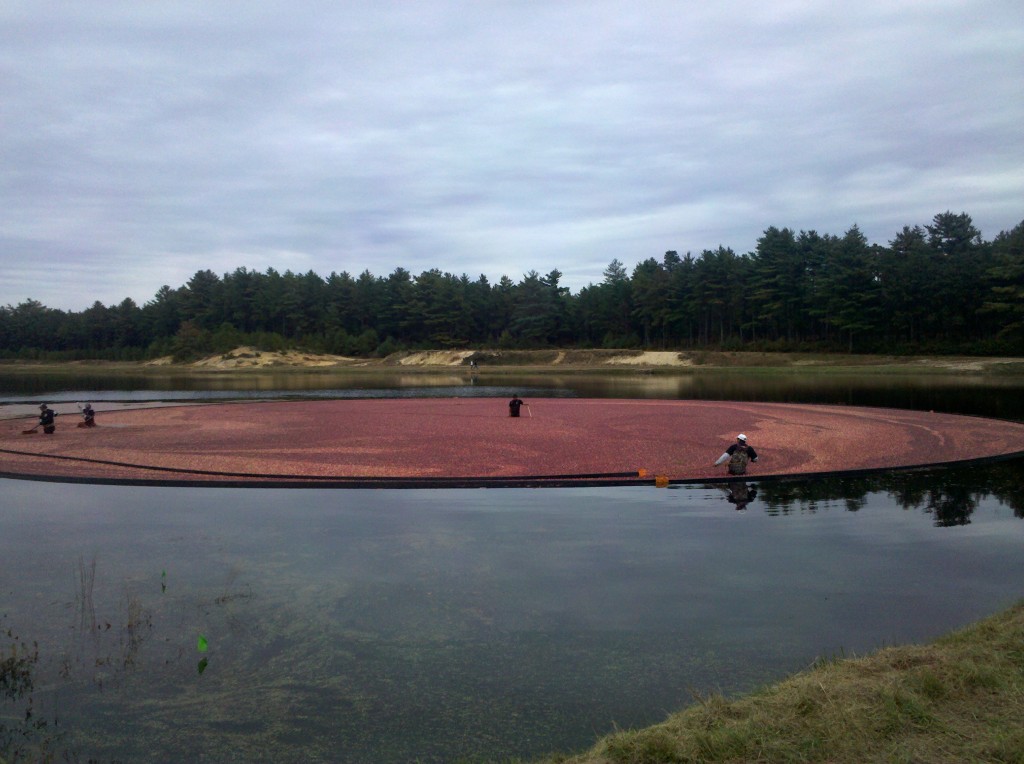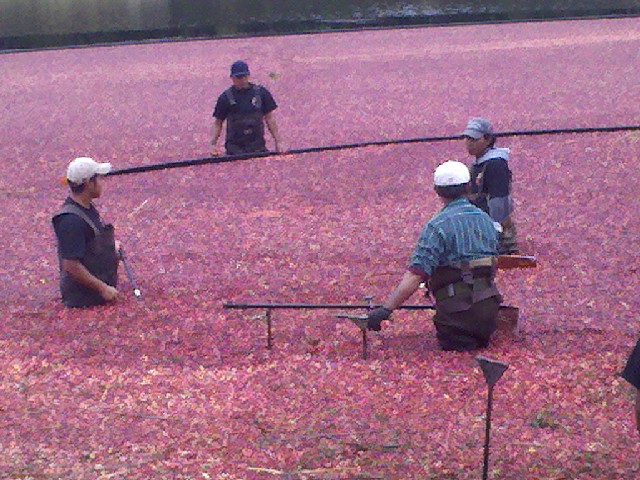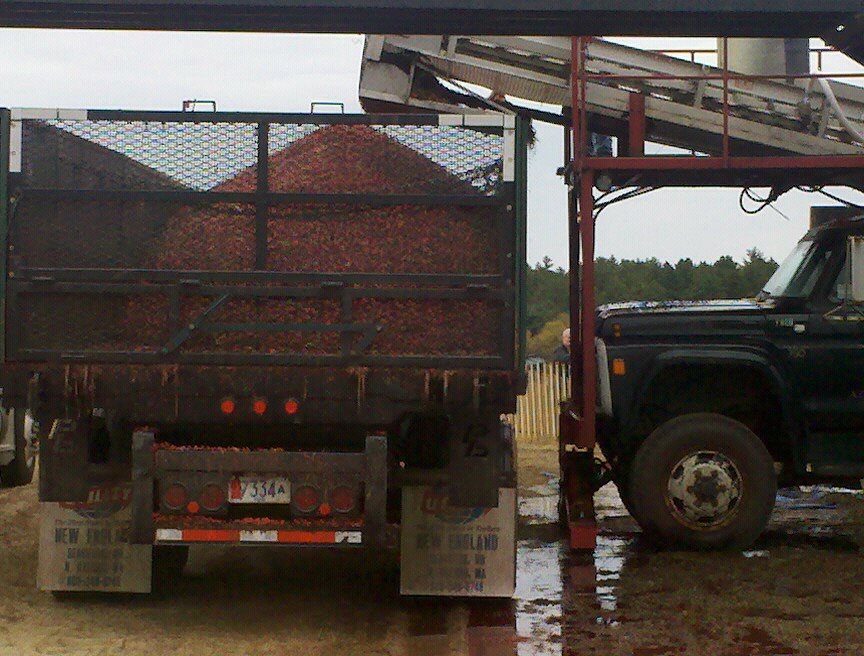 I also went on a cranberry bog tour by tractor truck with a guide who informed us about the cranberry growing and harvesting process.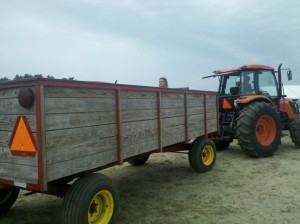 When the tour completed, the shuttle bus took everyone back to the main festival grounds. Various vendors sold cranberry products throughout the area. I purchased dark chocolate covered cranberries.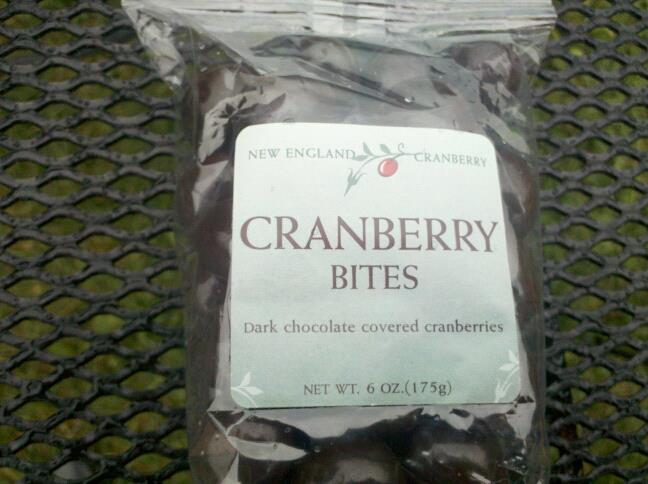 The old mill building on the premises showcased an exhibit on the process of how cranberries are separated from ripe or unriped/bad ones.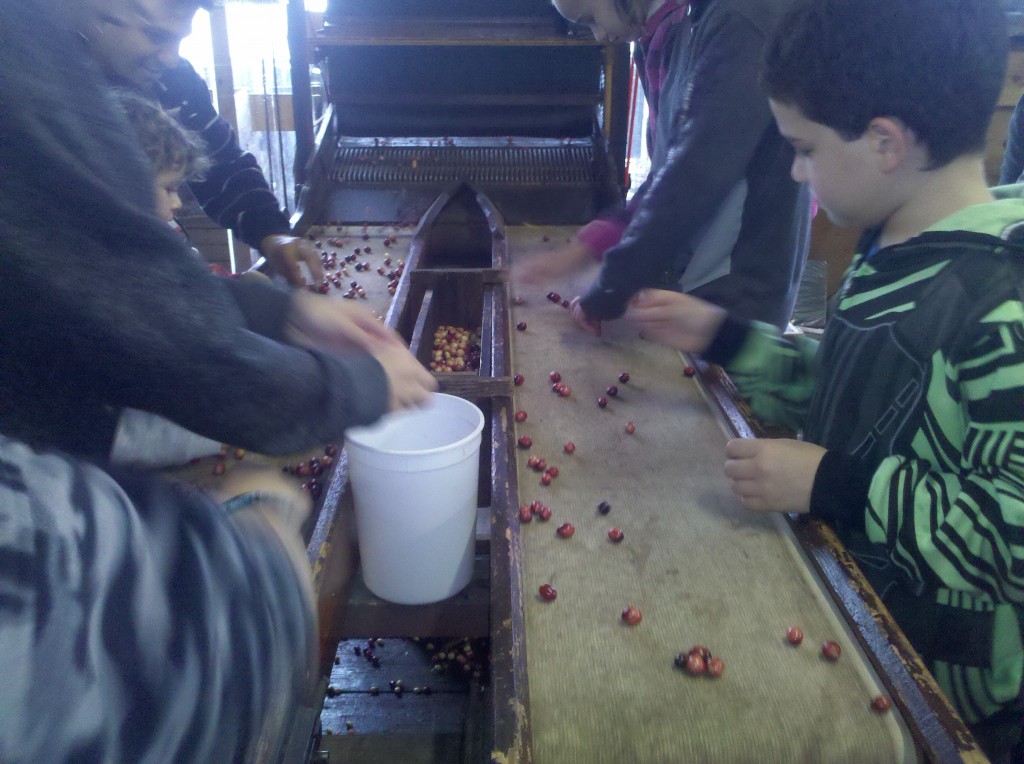 The crafts tent offered cranberry products also. I purchased a scented cranberry soap. It was vegan.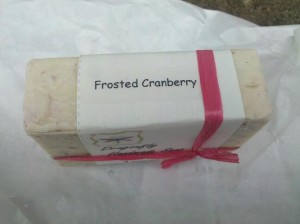 The food vendors did not offer vegan meals. I found one vendor who offered fried dough with cranberry sauce but they had run out of sauce when I arrived. I was happy to nibble on the dark chocolate covered cranberries and dried cranberry snacks.
Musicians entertained the festival participants. All in all it was a great day! I enjoyed the cranberry bog tour, the arts & crafts, and the many cranberry products!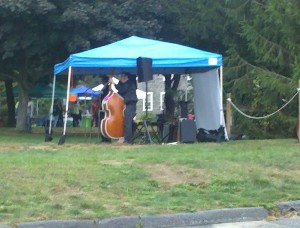 During the third weekend in October, the Keene Pumpkin Festival takes place in the city of Keene, New Hampshire. It is one of the largest pumpkin festivals in New England. When I arrived, I noticed row upon row of pumpkins everywhere! Huge, wooden display stands stacked very high with pumpkins, lined the main street. Pumpkins were placed around the circumference of the street and its corners. It was a delightful sight to behold!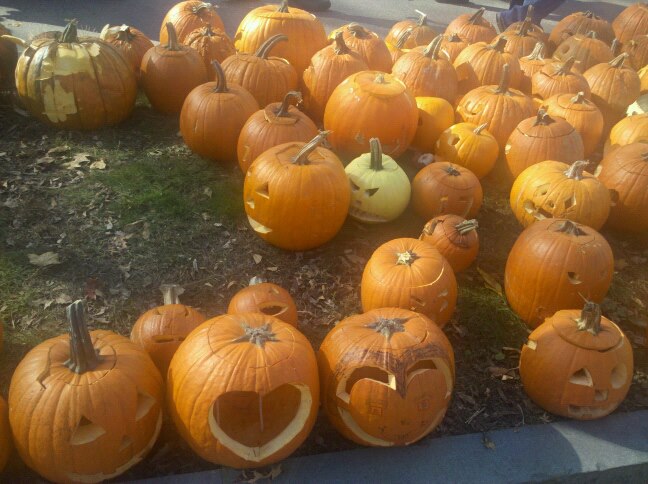 I viewed pumpkins carved with humorous facial expressions, with animal imprints, and representing numerous companies and school children. Some pumpkins were painted with glitter or other materials. They truly were creative works of art in celebration of this wonderful vegetable.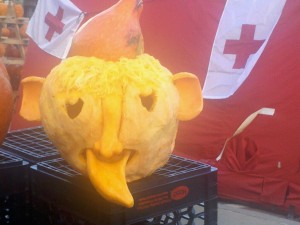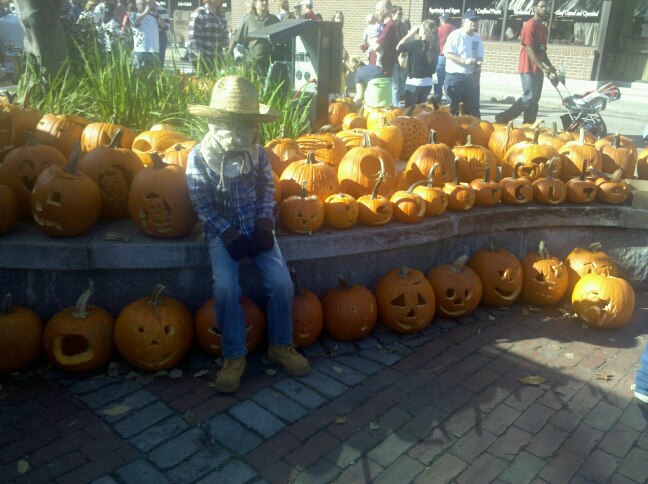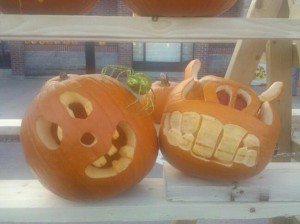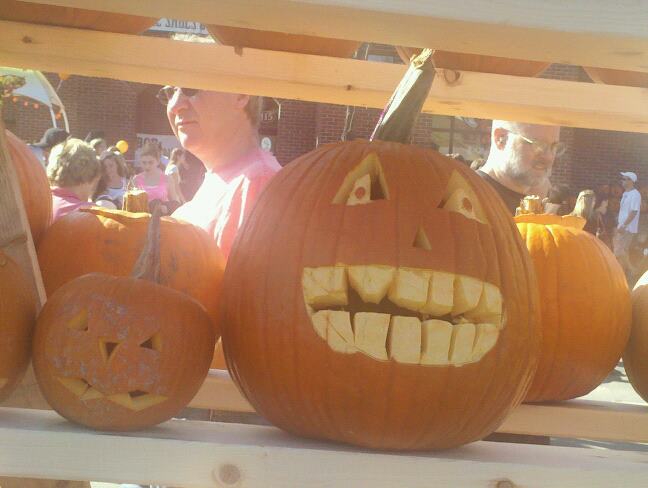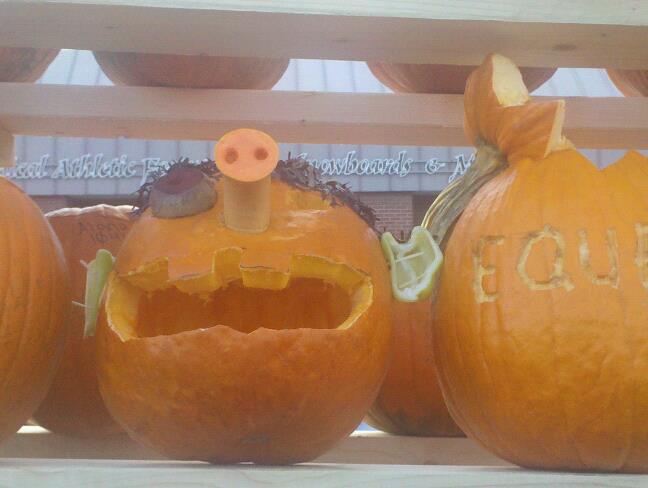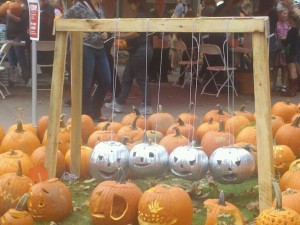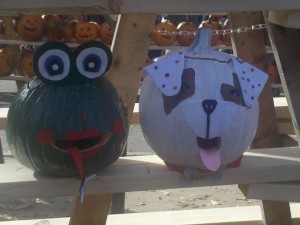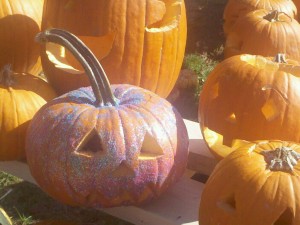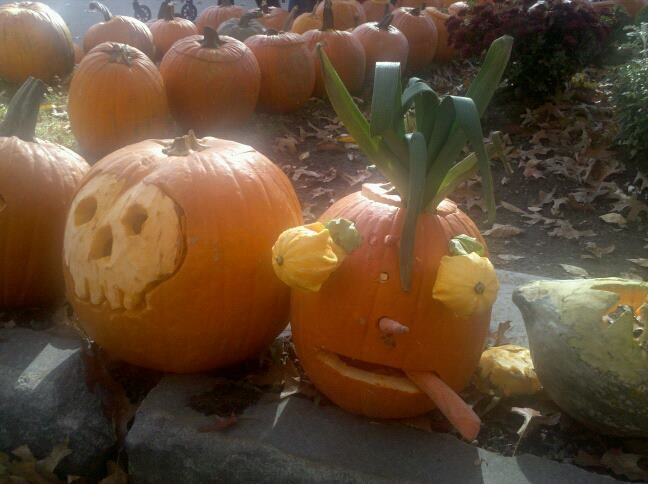 The food vendors did not offer much in vegan fare. I only found one food tent which had french fries cooked in vegetable oil in its own fryer. Again, vegans need to attend festivals with the knowledge that nothing would be available for suitable meals.
I do recommend that while attending festivals, it worth your while to step into any nearby cafe or bakery to inquire if they might offer any vegan options. I noticed a candy shop/bakery "Life Is Sweet"(Life Is Sweet Candy Store) on the same main street as the pumpkin festival. I walked in and asked per chance if they have any vegan cupcakes. They mentioned that they do indeed offer one vegan cupcake which is not listed on the menu! I was thrilled! The moist chocolate cupcake with its flavorful vanilla frosting really was a delightful treat!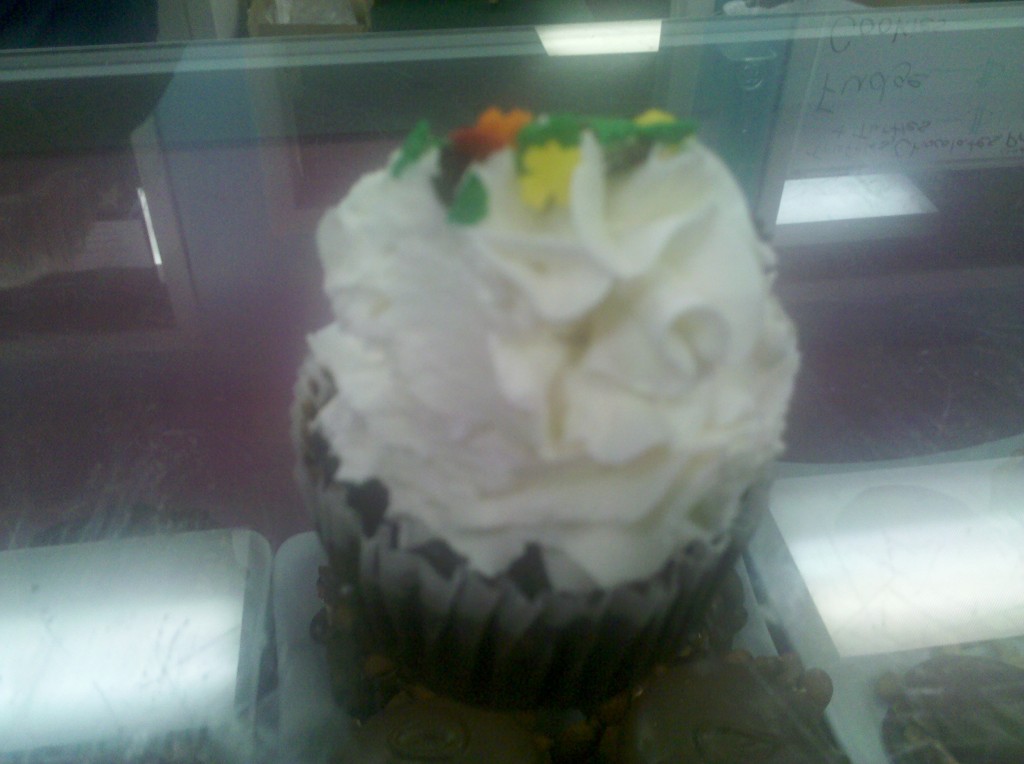 I was also happy to find vegan pumpkin butter at the festival itself! It tasted lovely on crackers!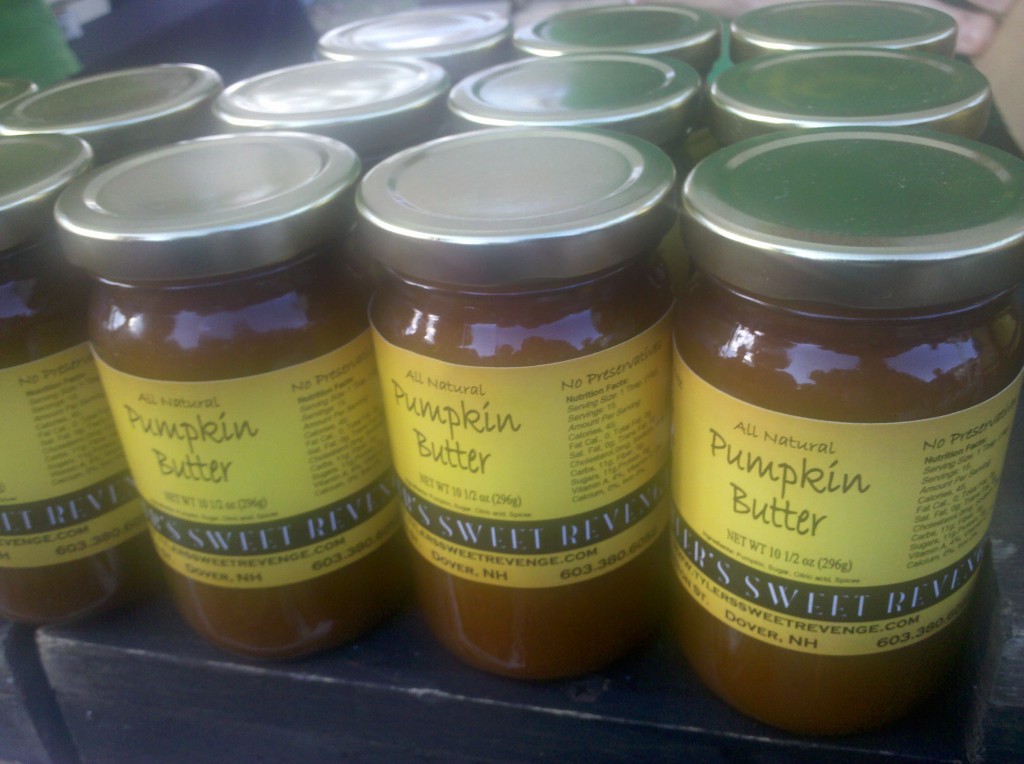 Musicians performed throughout the day. Visitors could even partake in pumpkin bowling.
After dusk, the thousands of pumpkins(over 29,000 in total) were lit up with candles. At the top of the main street was a gigantic pumpkin tower, lit up in all it's splendor!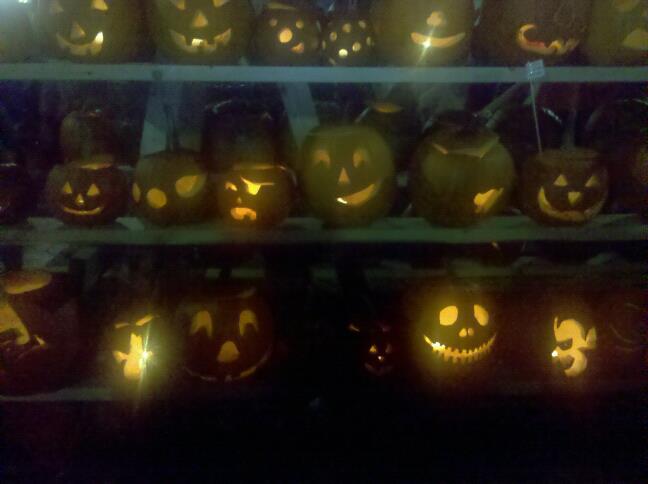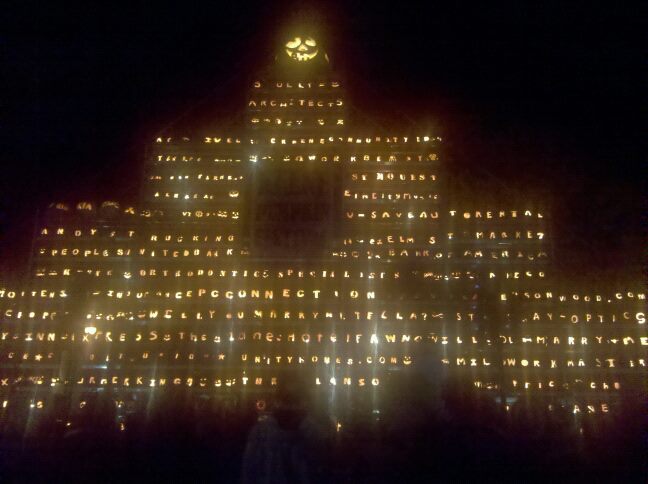 I really enjoyed the pumpkin festival! The unique and beautiful pumpkin carvings and displays were definitely worth a visit!
My Autumn road trips were very pleasing! Vegans should take advantage of these wonderful festivals dedicated to particular fruits and veggies! They make for lovely road trips in the Fall foliage season, as well as an opportunity to see some interesting vegetable displays and try some vegan-friendly, tasty products!
Share on Facebook
Tweet This Post