This past Memorial Day weekend, I took a four day trip to the southwestern state of Colorado. My visit included day tours to the Rocky Mountains, Pike Peak, and Red Rocks region. However, I did spend some time in Denver, appreciating its culture and all the vegan dining options it has to offer!
My journey from Boston consisted of two short flights. Meals were not served. However, AirTran did provide beverages such as orange juice and vegan biscuits which were tasty!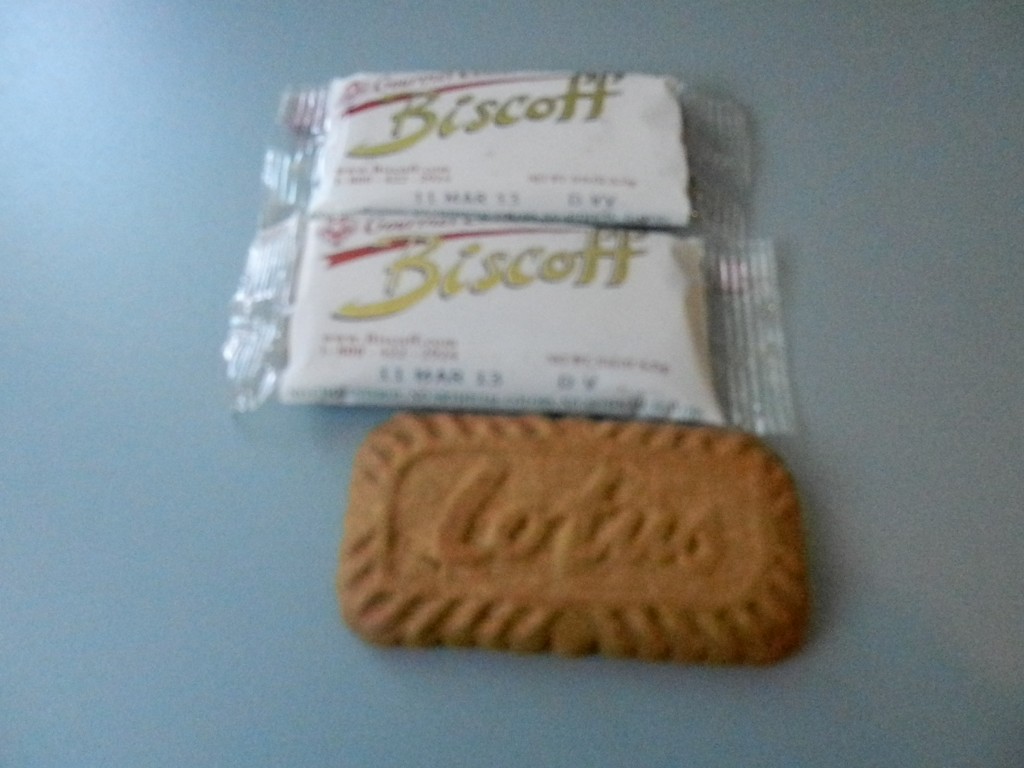 The layover in Milwaukie gave me the opportunity to grab a bite to eat at French Meadow Cafe. There were a few items clearly labeled as "vegan". I chose the "Spa Salad" of grilled tofu, sunflower seeds, greens, red peppers, beets, and edamame in a sesame sauce.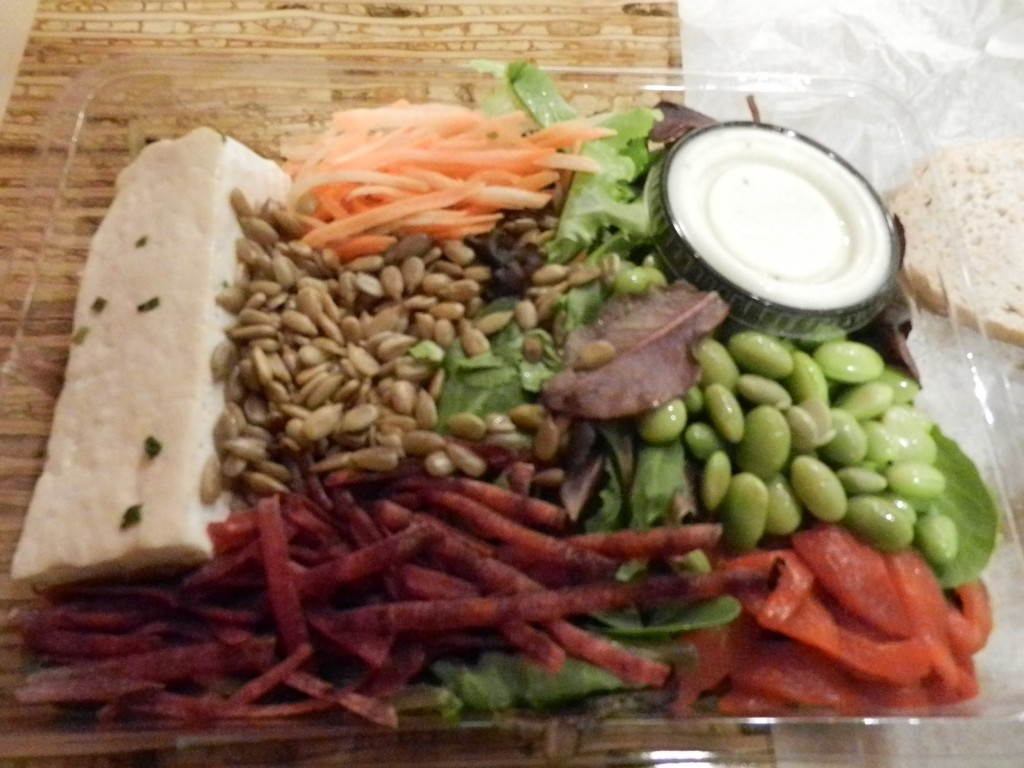 After the connecting flight landed in Denver, I placed my luggage in my hotel room and scurried outside to meet my planned tour which had arrived just five minutes later!
The "Foothills Of The Rockies" tour with "Colorado Sightseer" started at the Coors Brewery. While I do not comsume alcohol, the experience was educational to learn about the brewing process. The brewer has been a major part of the state's economy.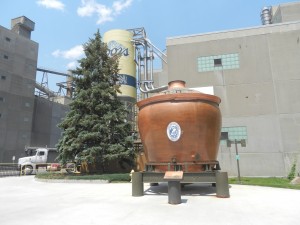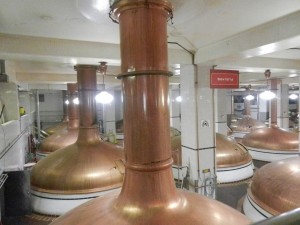 As the afternoon continued, our tour bus traversed the winding Lariat Trail Scenic and Historic Byway to the top of Lookout Mountain. The view was a panoramic vision of the surrounding landscape and town below. At the top of the mountain, we visited the Buffalo Bill Museum. This well-respected man was a multi-talented actor and army scout, among other career choices. Indian tribes feared him and respected him. He had met with Chief Sitting Bull of the Lakota Sioux and convinced him to join his Wild West Show.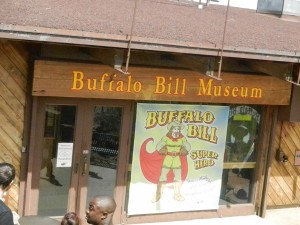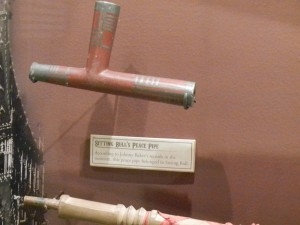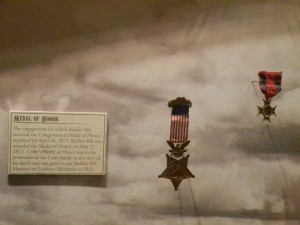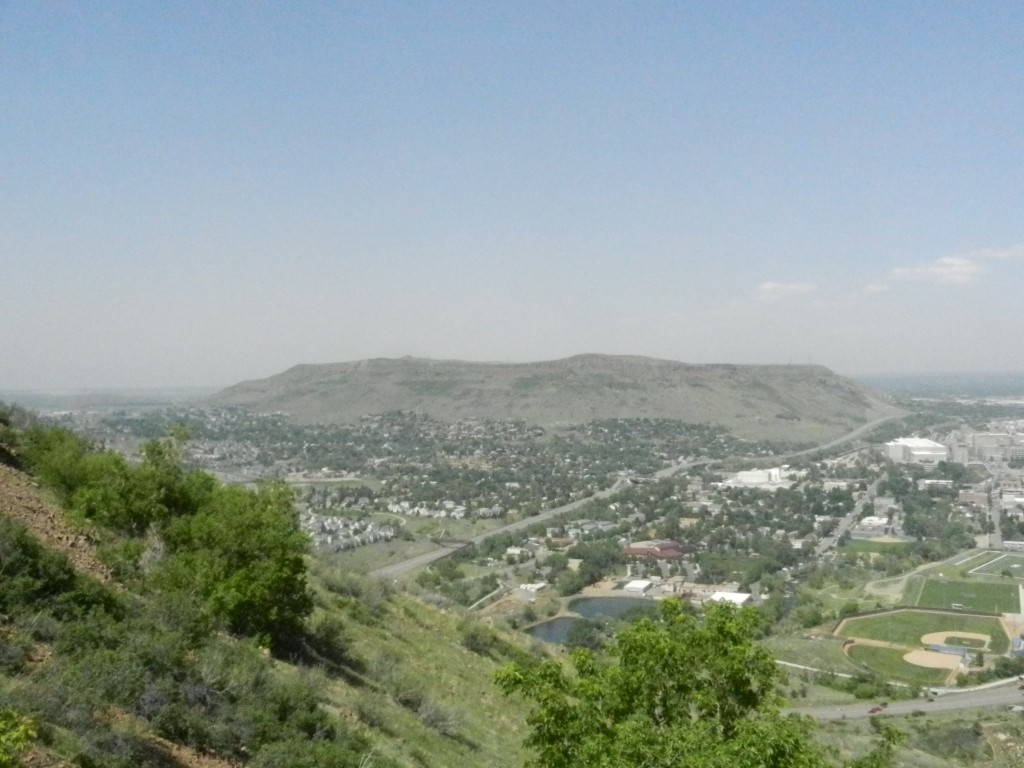 Our group saw deer along the way.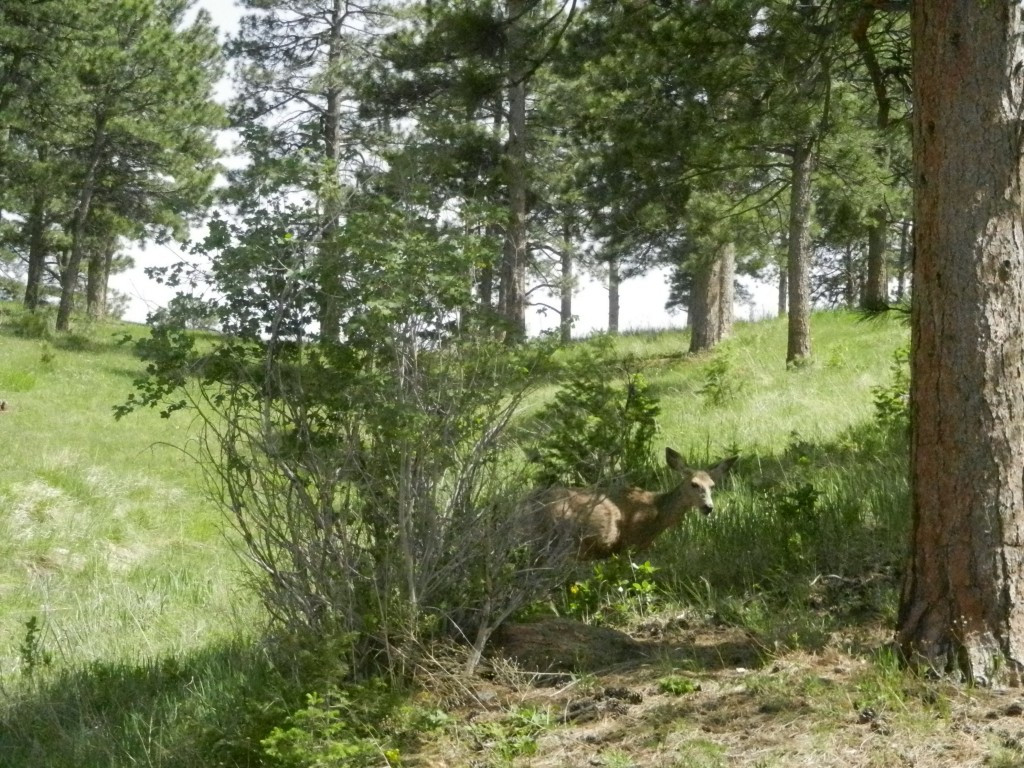 After we left the Lookout Mountain area and headed back towards the highway, we noticed a herd of buffalo(bison).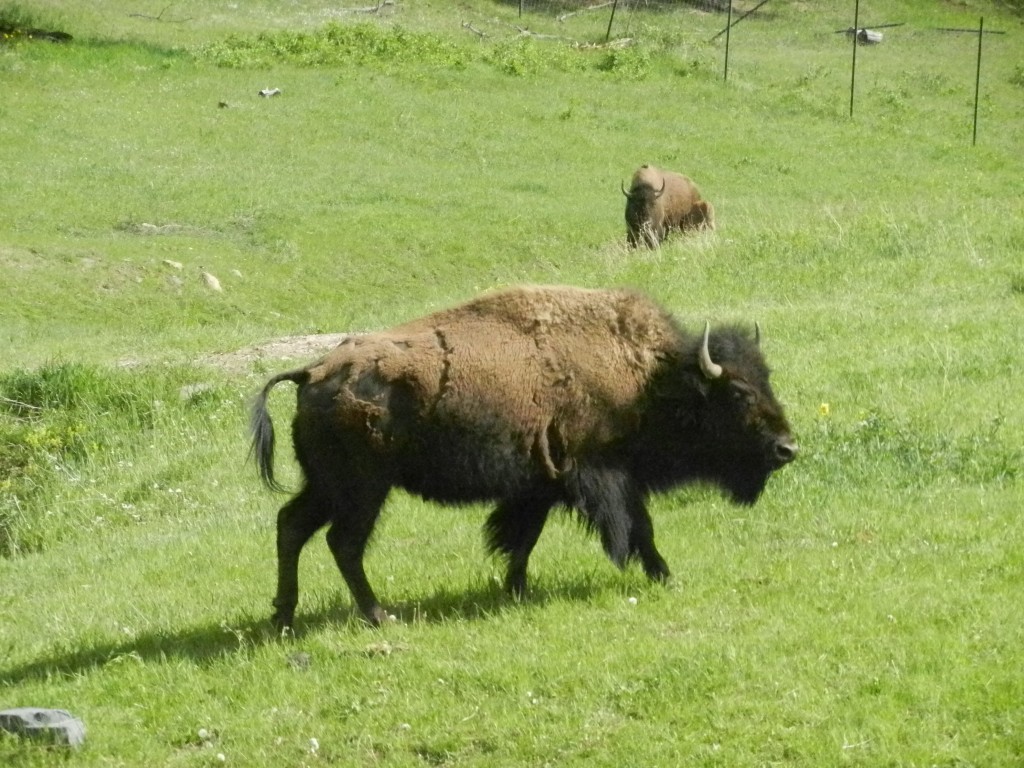 Our next stop was the famous Red Rocks area. The sandstone formations were created millions of years ago from Rocky Mountains erosion. Magnificent red boulders in various shapes and sizes dot the entrance to the Red Rocks Ampitheater. Top music acts have been performing at the theater for decades.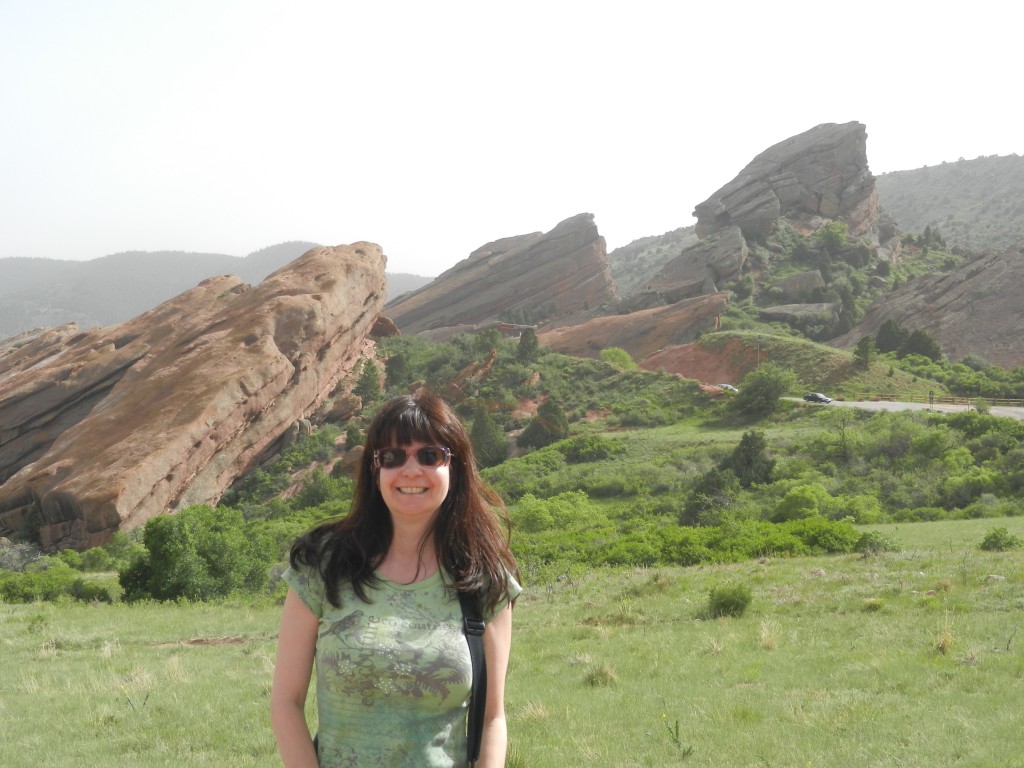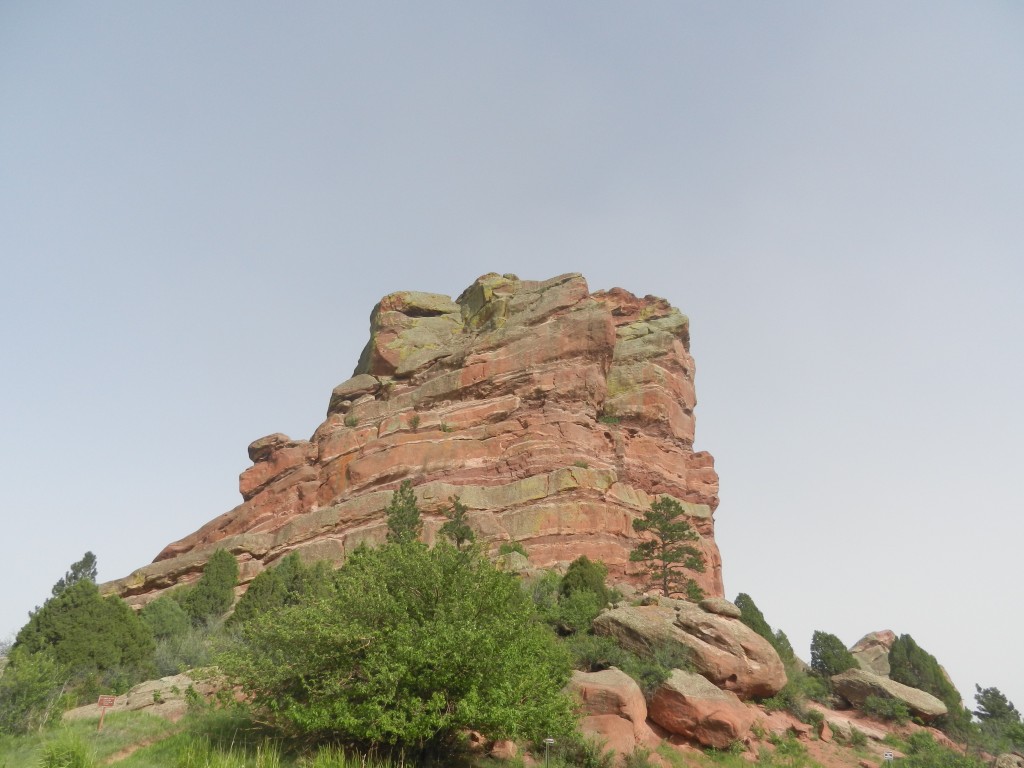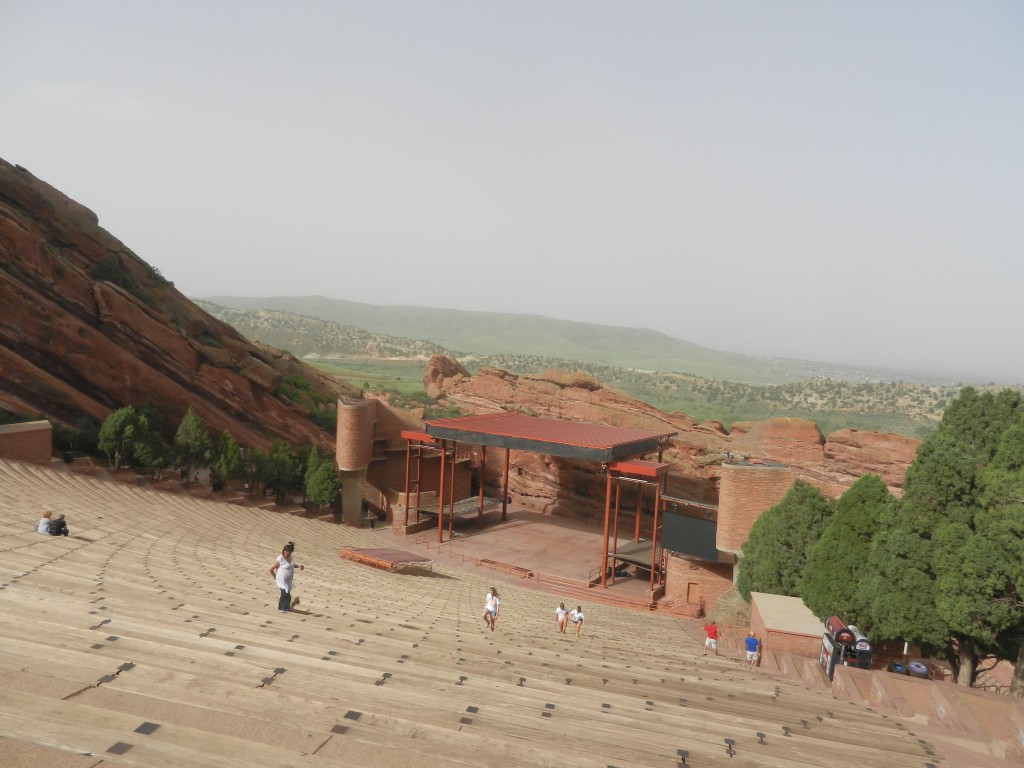 Heading back on the highway, we passed through a small, western town called Morrison. A general store, old saloon, and old west shops lined the main street.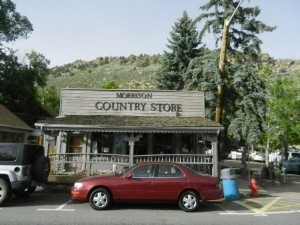 When we arrived back in Denver, it was time for dinner. I was famished, since I headed right from the airport to this Foothills tour! I decided to have dinner at Sputnik(Sputnik). They offer several vegan options on their menu. I selected the Venezuelan Arepas which are corn cakes with veggies, avocado, poblano peppers and guava jam. They were incredibly delicious!
My main entree was a tempeh sandwich with lettuce and tomato in a vegan mayo. It was filling and tasty!
What a delight that Sweet Action Ice Cream shop(Sweet Action Ice Cream) was located just a few feet away, on the opposite side of the road! They offer a couple of vegan flavors every day, in addition to vegan ice cream sandwiches. I chose an amazing huckleberry vegan ice cream in a sugar cone.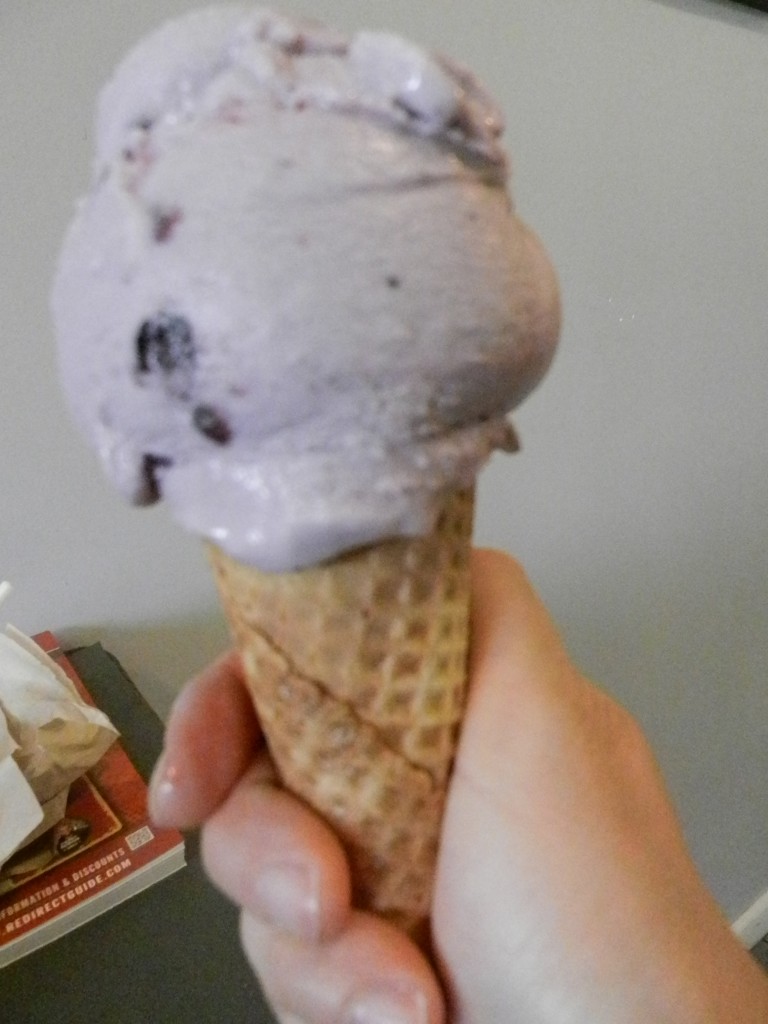 Denver is a sprawling city. While some places are reachable preferably by bus, many tourist attractions are within walking distance. I walked by the gold-domed Capitol building to appreciate its splendor. I also stopped by the U.S. Mint building where currency is manufactured. The free shuttle bus later took me to the Larimar Square and LoDo areas for their trendy shops and restaurants.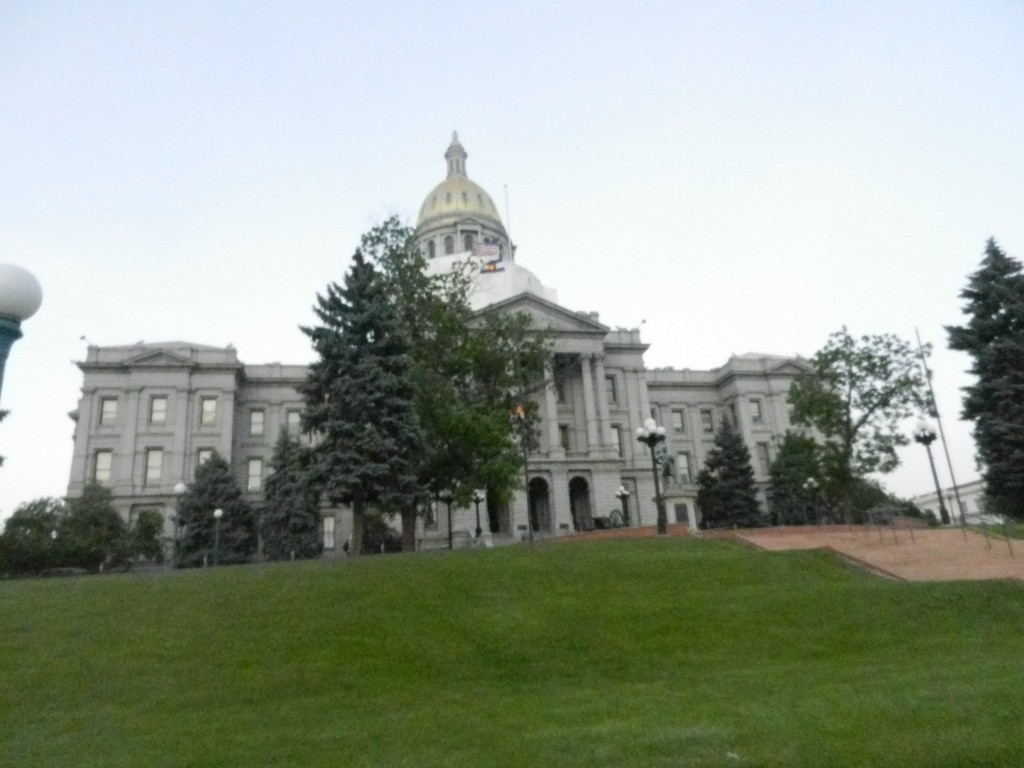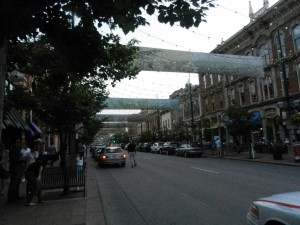 The following morning, I ate breakfast at City O'City(City O'City). This vegan restaurant has mainly vegan options and offers desserts from Watercourse Bakery next door. I opted for the breakfast "Basic" consisting of scrambled tofu, city potatoes, pasta salad, carrot and zucchini biscuit with green chili sauce. It was fabulous! My beverage choice was a blueberry pomegranate juice.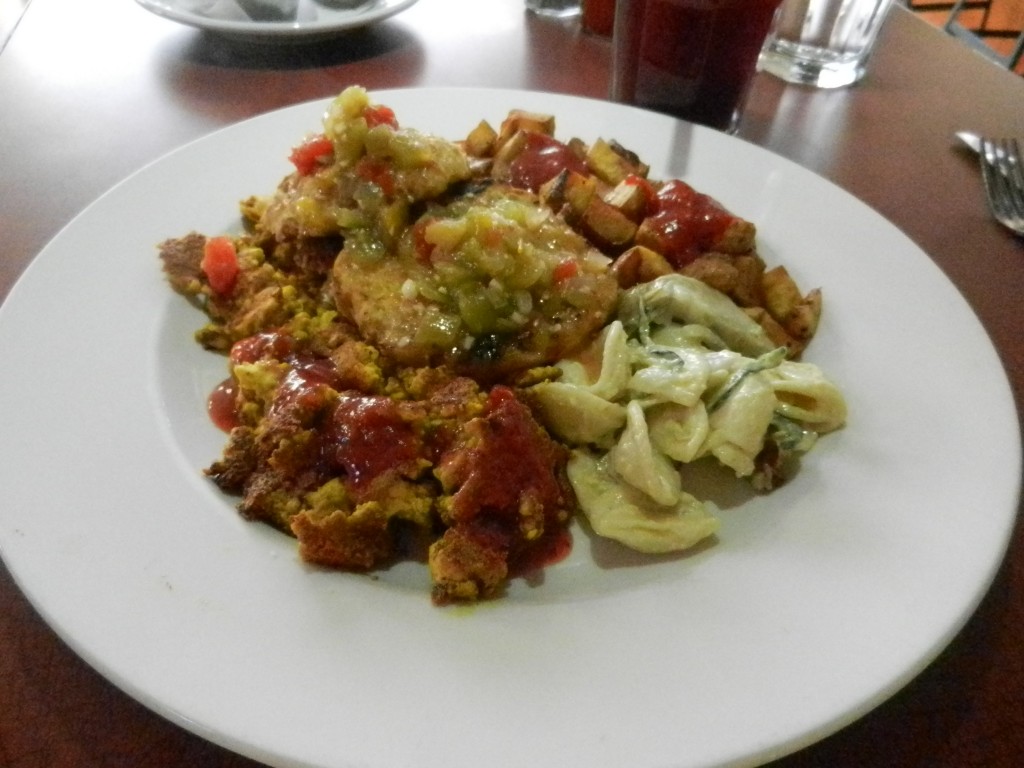 I purchased a cinnamon bun to take along as a snack, on my 10 hour bus tour.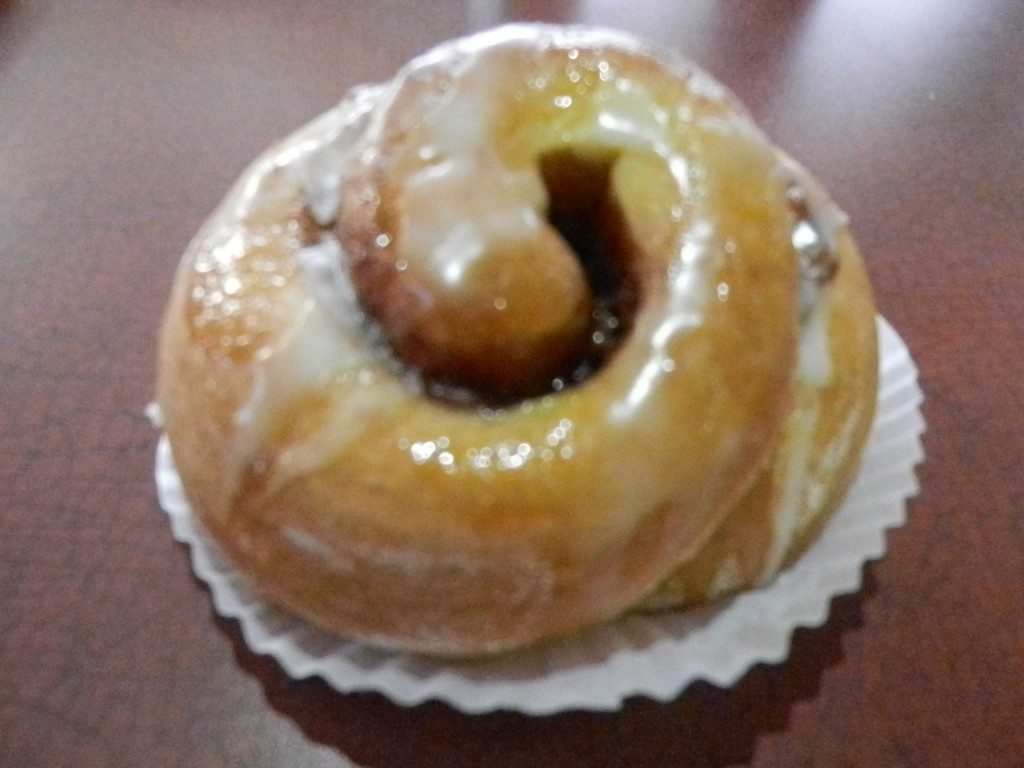 Then off I went with Colorado Sightseer for their Rocky Mountain tour. Upon arrival back to Denver in the evening, I hopped on a cab to have dinner at Root Down(Root Down). I chose the country fried tofu entree with braised onions, brussel sprouts, sunchokes, and polenta cake in a blood orange sauce. For dessert, I selected the vegan chocolate coconut pie in a macaroon crust with cashew chocolate ganache and coconut passionfruit sorbet. This gourmet dining experience definitely impressed me. The meal and dessert were fantastic.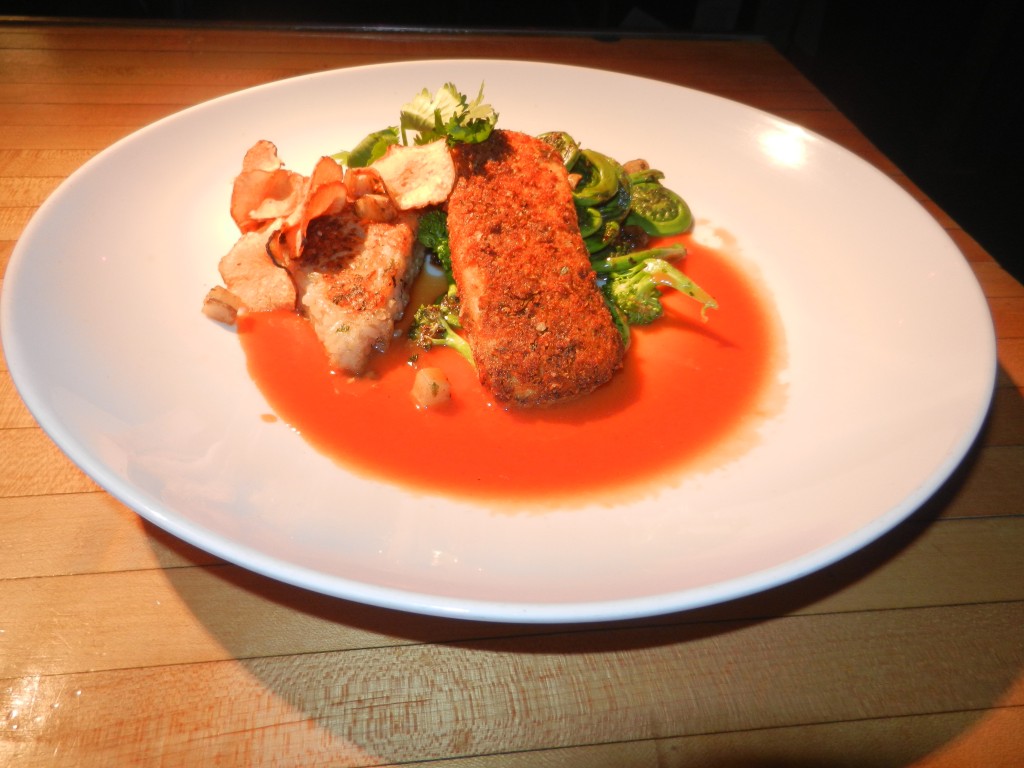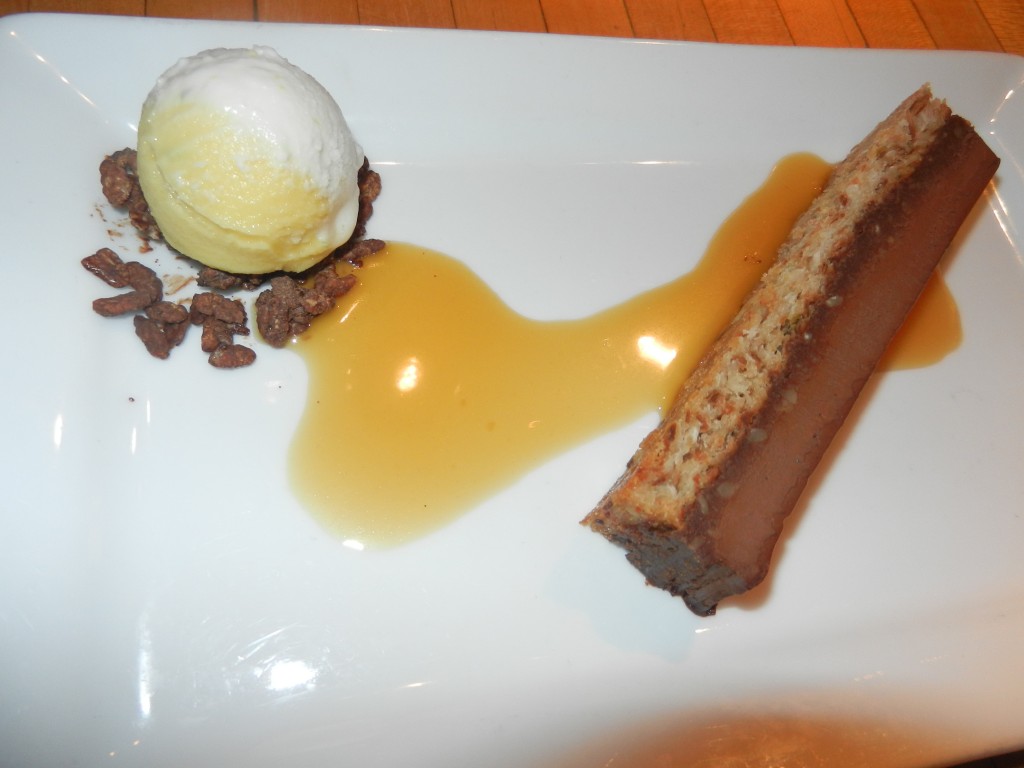 On Monday, my day started early as the Grayline tour bus picked me up for an all day tour of the Pike's Peak region. When we arrived back in Denver that evening, I decided to eat dinner at Mellow Mushroom Pizza(Mellow Mushroom Pizza). Diners can create their own vegan pizza. I customized mine with artichokes, mushrooms, caramelized onions, and buffalo tofu topped with Daiya cheese. The buffalo sauce was amazingly spicy and the pizza itself was delectable! I really enjoyed it!

Tuesday was my last day in Colorado. I had breakfast at City O'City again. This time I ordered the breakfast burrito. It was made with scrambled tofu, pinto beans, and potatoes covered with vegan gravy. It was so good and filling! Two thumbs up go to this breakfast choice! I also purchased a decadent coconut cream tart to eat on the plane ride back home.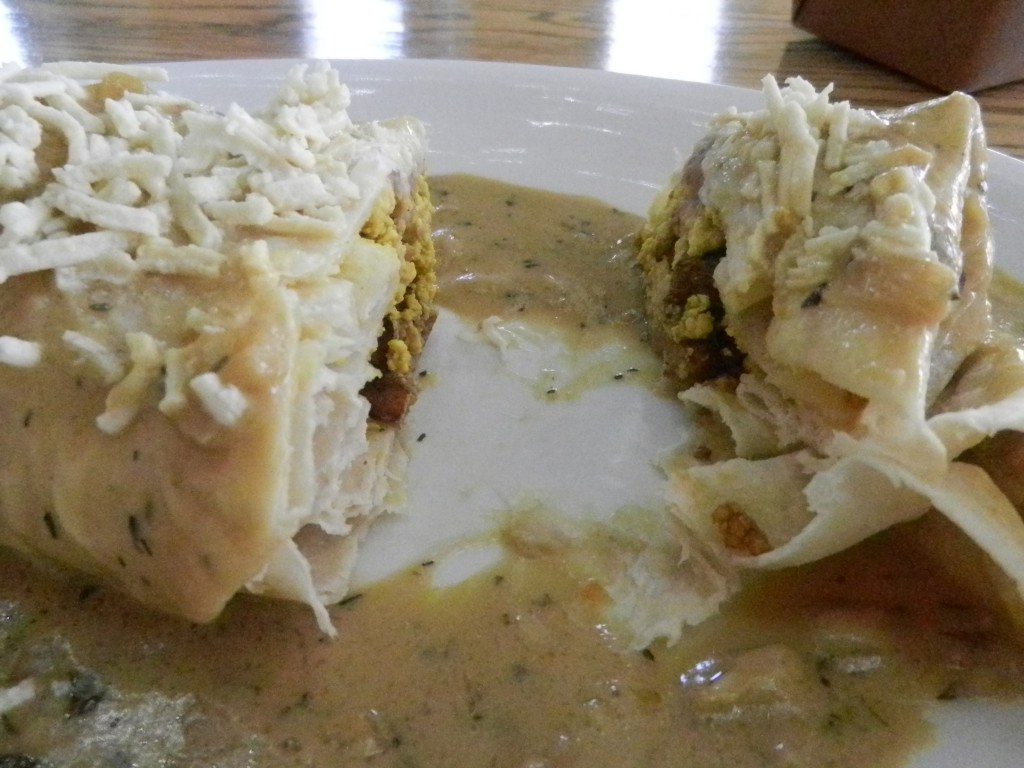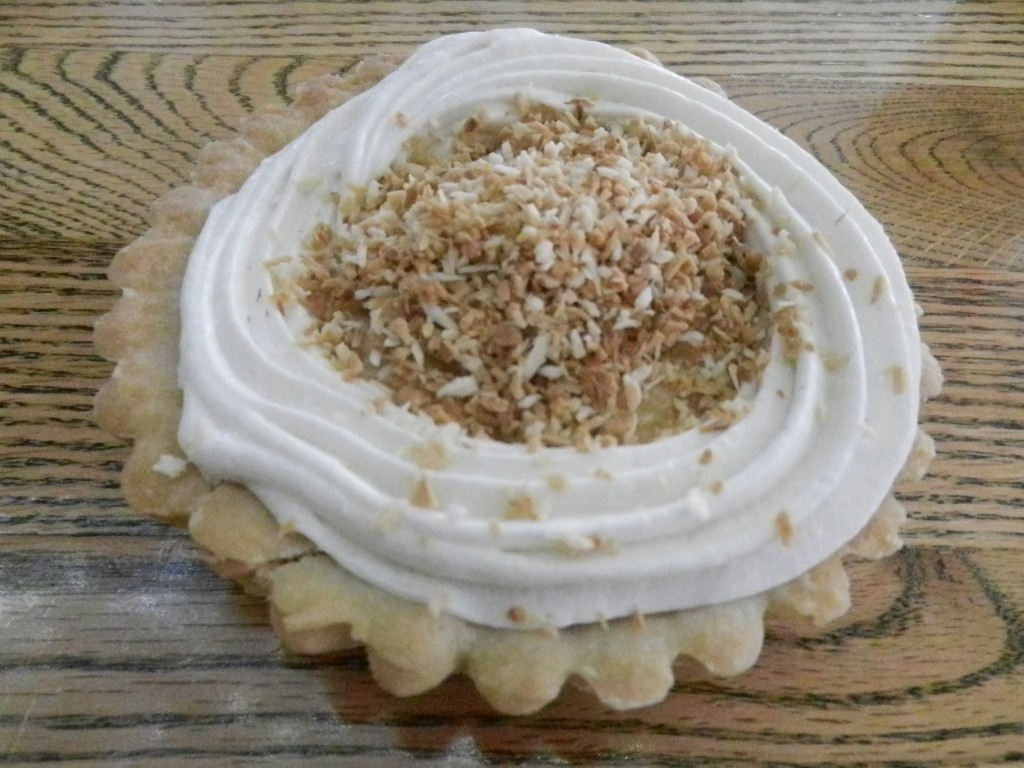 I did not get the opportunity to try the vegan delicacies at the Vegan Van(Vegan Van), as my tour schedule did not permit it. Vegan travelers should definitely try to fit the Van's schedule into their own. They offer waffles and faux chicken, tofuffalo sandwiches, and desserts. The Denver area also runs Sunflower Farmer's Markets(Sunflower Markets) which offers vegan food products, as well as vegan makeup and haircare.


For my final sightseeing activity, I visited the Denver Art Museum. I got a good sense of the Colorado culture by viewing the indigenous art pieces and the new contemporary art exhibits.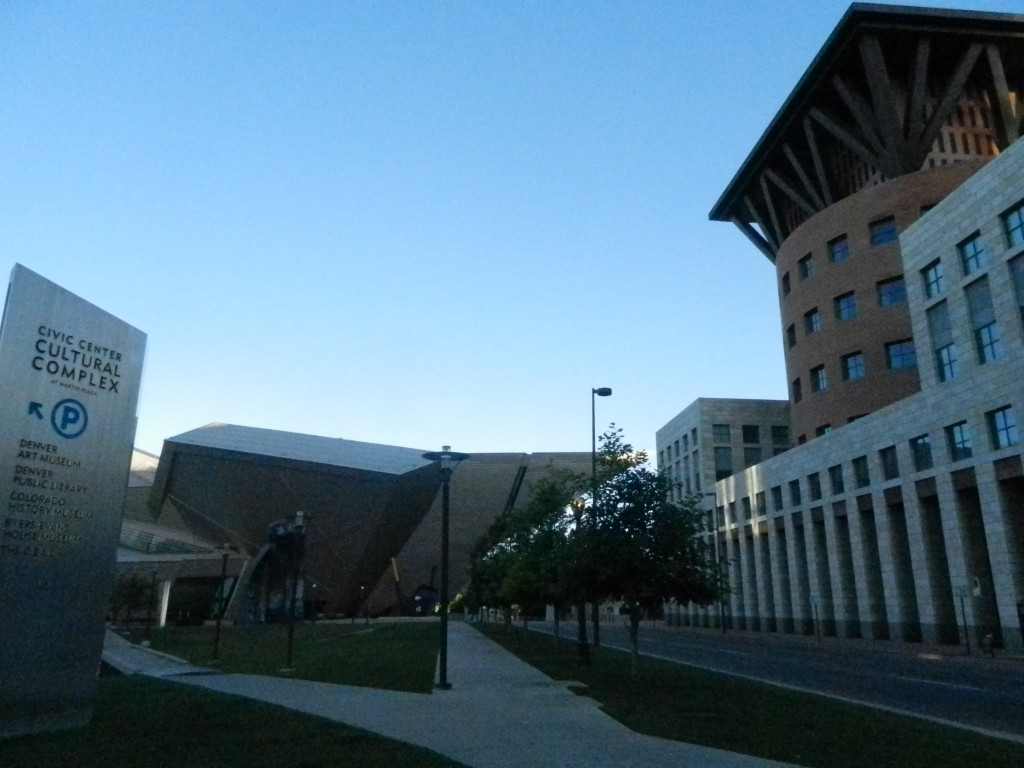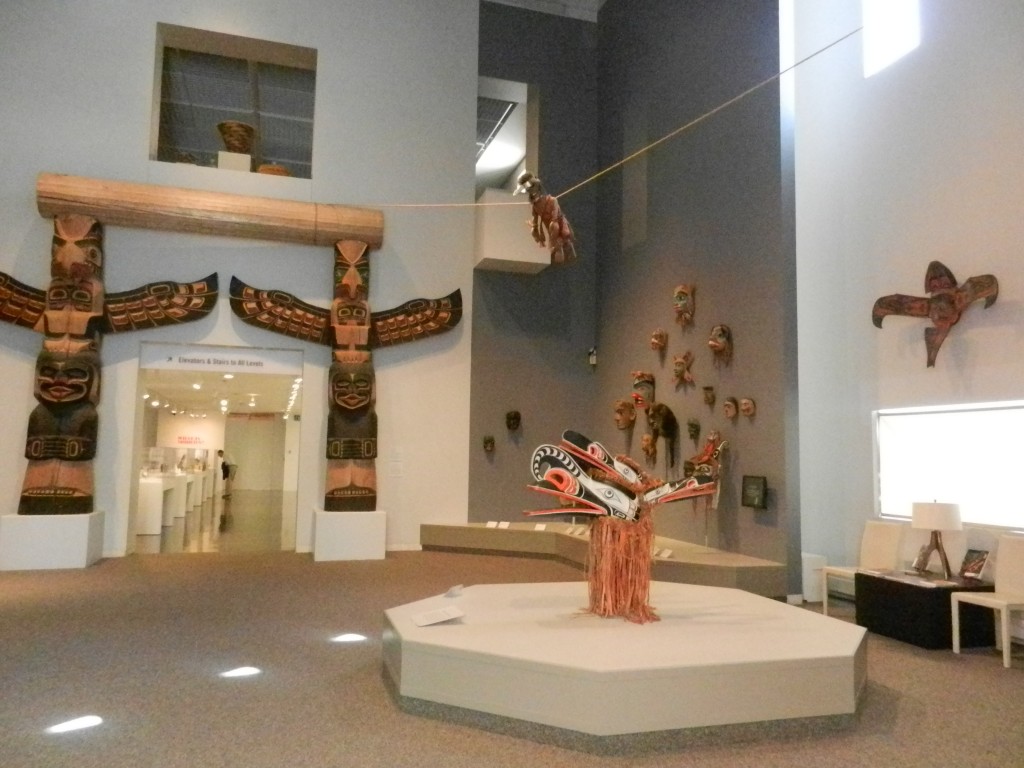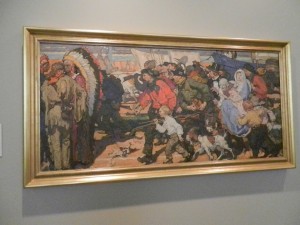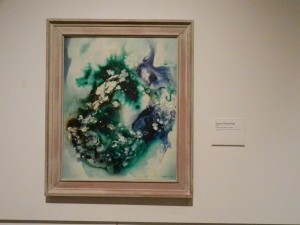 There was one more stop I had to make prior to heading to the airport for my return flight. It was time for lunch so the final stop on my itinerary had to be Watercourse Foods(Watercourse Foods). I ordered a shaved seitan grinder with daiya cheese, peppers, onions, mushrooms, and avocado on a toasted baguette. It arrived with a side of onion rings. For a snack, I purchased a scout cookie filled with sweet potatoes, chocolate, and coconut. Everything was scrumptious! I highly recommend for vegan travelers to dine there!
The airport shuttle wisked me away to the airport in time to make my flight back home to Boston. I truly enjoyed my time in Denver and the Colorado Rockies. It was filled with culture, scenic landscapes, picturesque old west towns, magnificent wildlife, and wonderful vegan food!
Share on Facebook
Tweet This Post