For those of us living in the northeastern corridor of the United States, summer means one thing.. Cape Cod beaches!
I have spent many a summer day since my youth, along the southern coast of my beloved state of Massachusetts! The cobblestone roads, grayish clapboard houses, and gorgeous beaches make this the perfect warm weather destination! It really fills my heart with joy, now that the Cape region is becoming increasingly vegan-friendly! A couple of years ago, I had written blog posts, regarding my quest for vegan dining across Cape Cod (the post urls are included at the end of this article). However, My desire for a new excursion along the Cape was fueled by the fact that there have been more recent additions to the vegan dining scene there! This recent jaunt was not focused on any particular region of Cape Cod, but spanned from Lower to the Outer Cape.
It had recently come to my attention that a bagel shop, located on the Upper Cape, was offering some vegan breakfast items. My breakfast selection at Jo Mama's (Jo Mama's NY Bagels) was a jalapeno bagel filled with vegan 'chicken', avocado, and tomato with vegan cream cheese. The bagel was perfectly chewy and moist, while the faux 'chicken' was quite flavorful with fresh veggies! What a great way to start the day! The restaurant has two locations: Brewster and Orleans.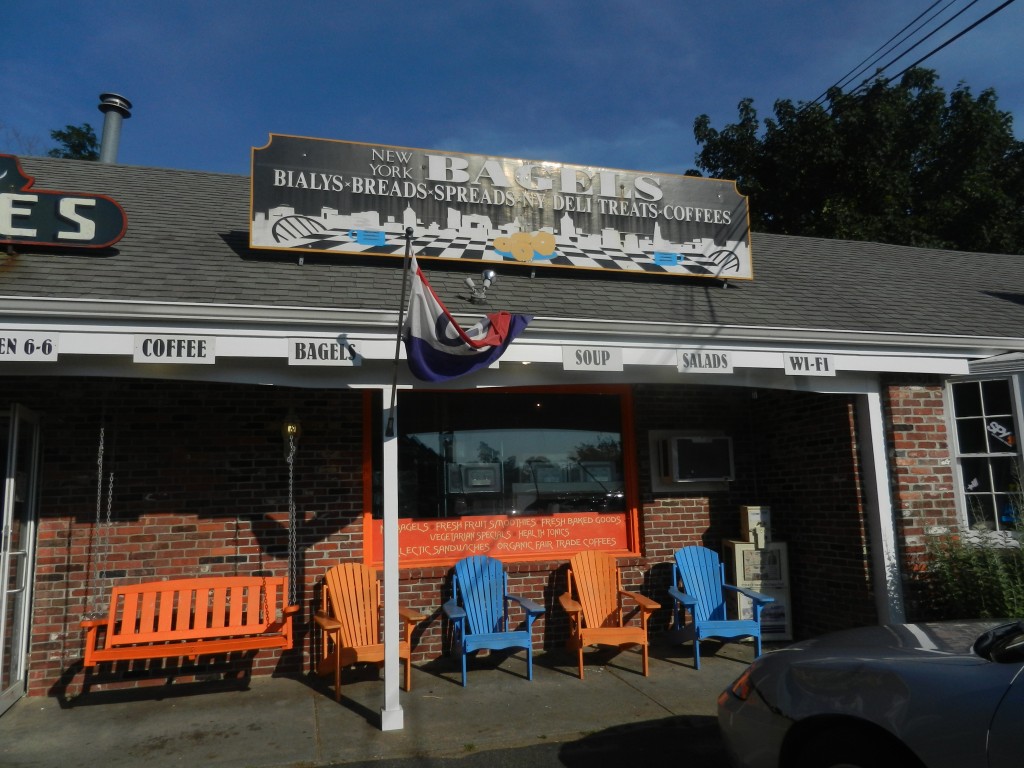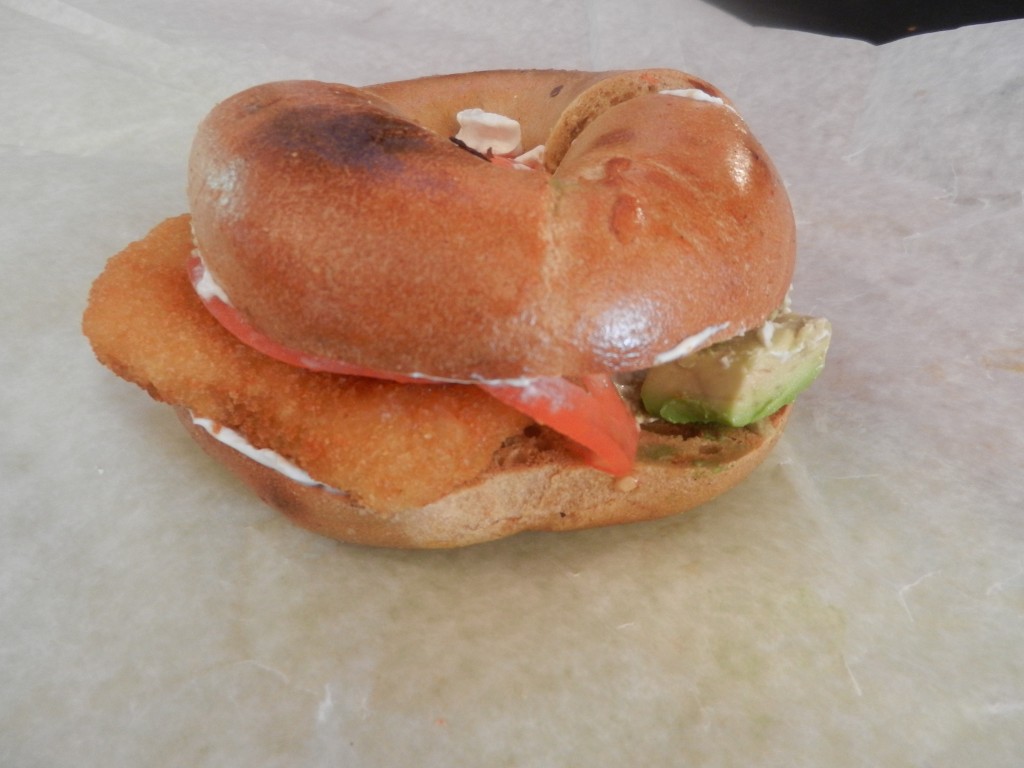 I decided to drive around the region for a while, exploring and admiring the landscapes. When lunch time had arrived, I headed to the town of Mashpee. This town is more residential, boasting of well-to-do homes and golf courses. The Mashpee Commons is a large, contemporary shopping and restaurant plaza. I dined at Sienna Grill (Sienna Grill). They offer a separate vegan menu, upon request. For lunch, I opted for the grilled eggplant and asparagus over Himalayan red rice. After all, how can anyone pass up some grilled food during the summer months?! My meal was absolutely delicious! The presentation of the food was superb. The outdoor dining under umbrella covered tables made for a magnificent atmosphere! It was wonderful to find new, vegan dining options in the Upper Cape region.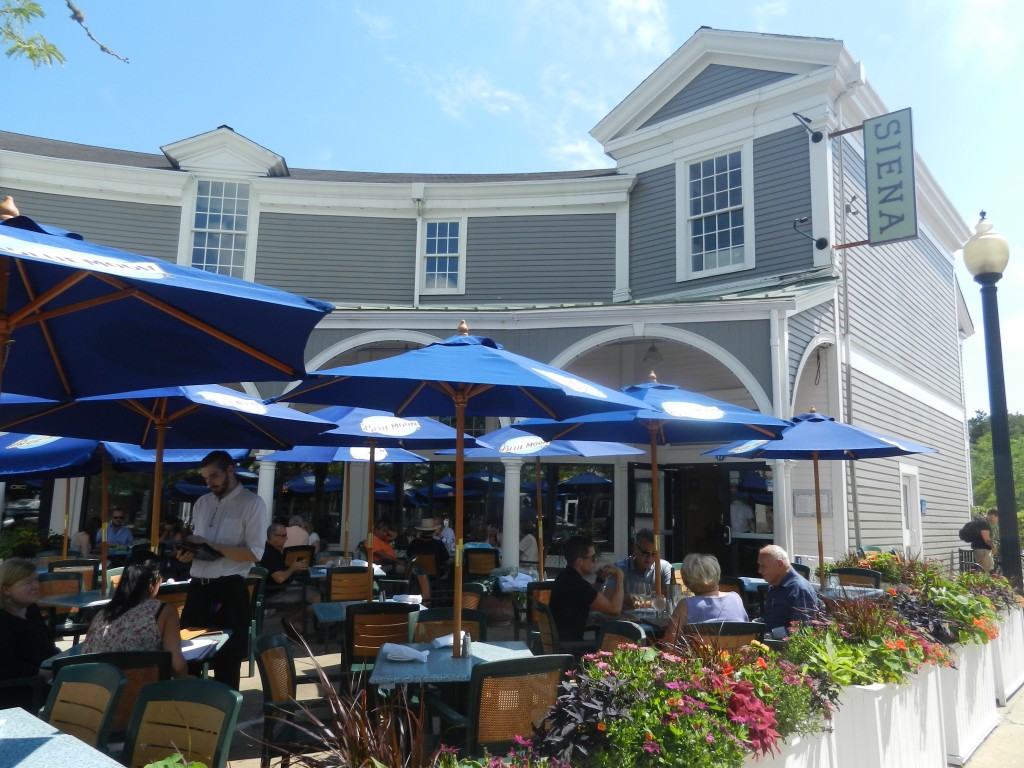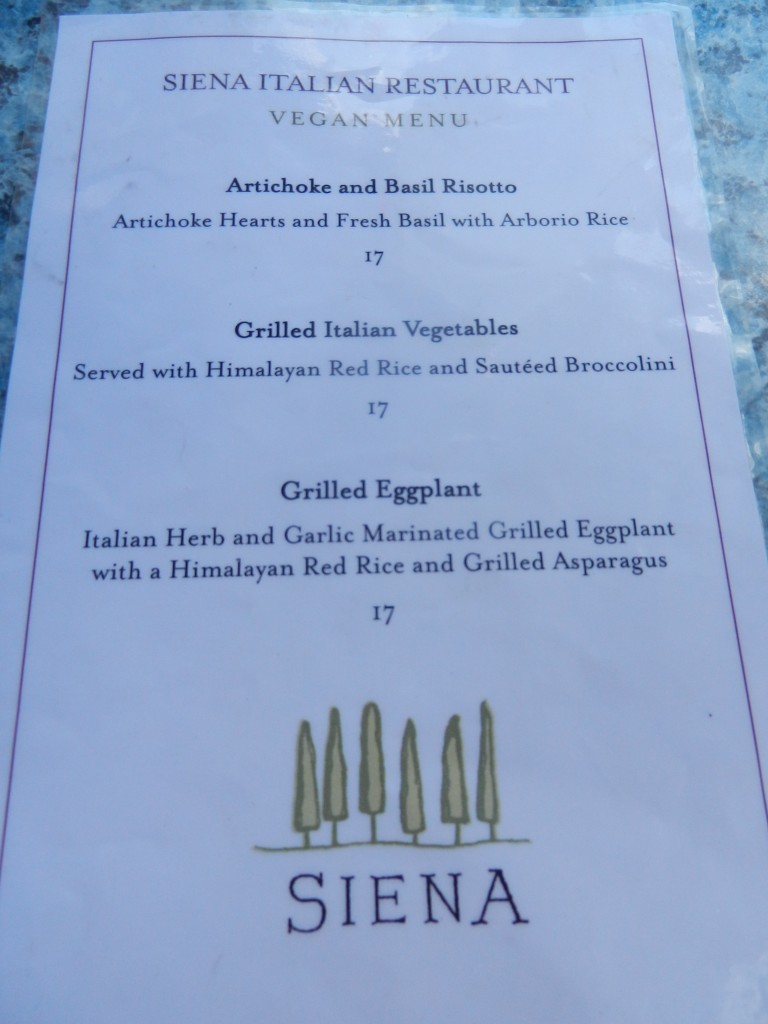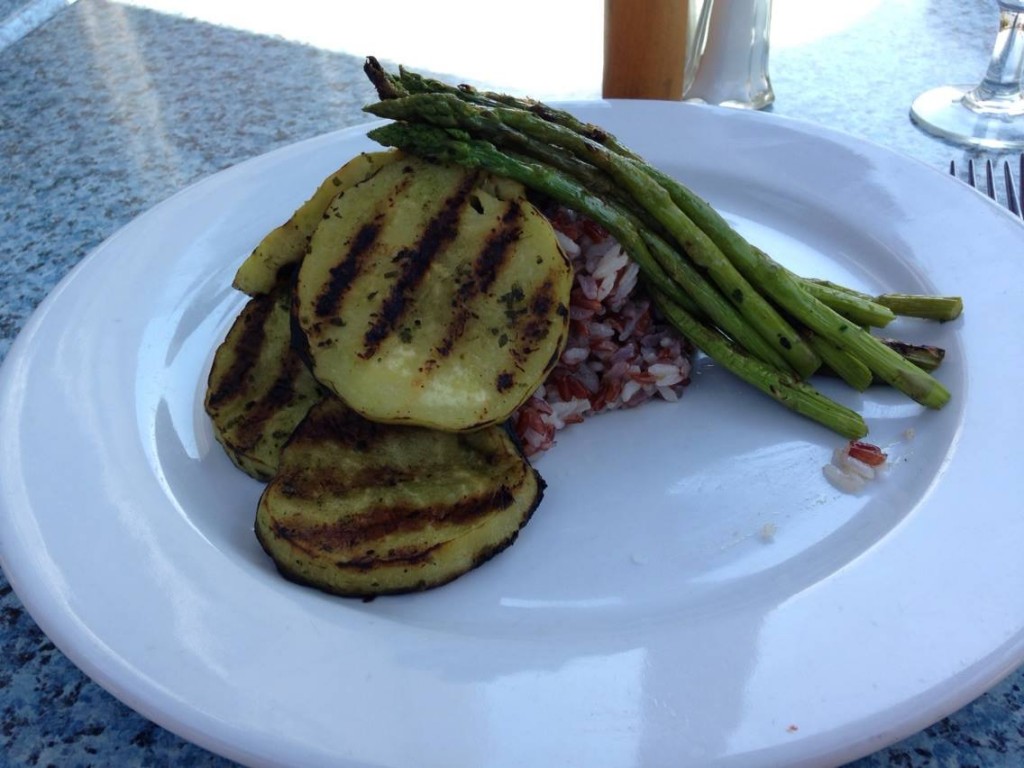 After my exquisite lunch, I had to make great haste in order to get to my next destination before its early evening closing time! The town of Truro, on the lower Cape, was over one hour away by car. Fortunately, being mid-week, I did not encounter the typical traffic flow! I made it there in time! Chequessett Chocolates (Chequessett Chocolates) is a quaint chocolate boutique that creates their own homemade chocolates from top quality cocoa beans that have been locally grown in an eco-friendly environment.
Shelves of various varieties of chocolates bars, many of which are vegan, greet you at first glance towards the back wall of the shop.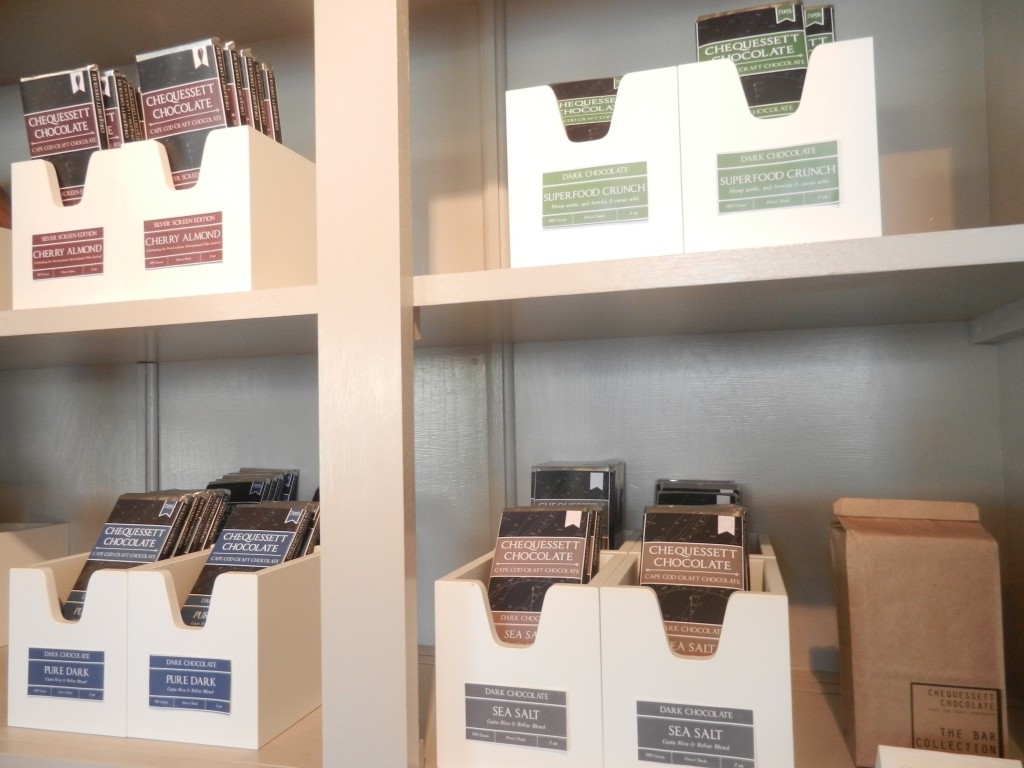 Other shelves and displays showcase a variety of chocolate treats such as peppermint patties, chocolate bark, and truffles.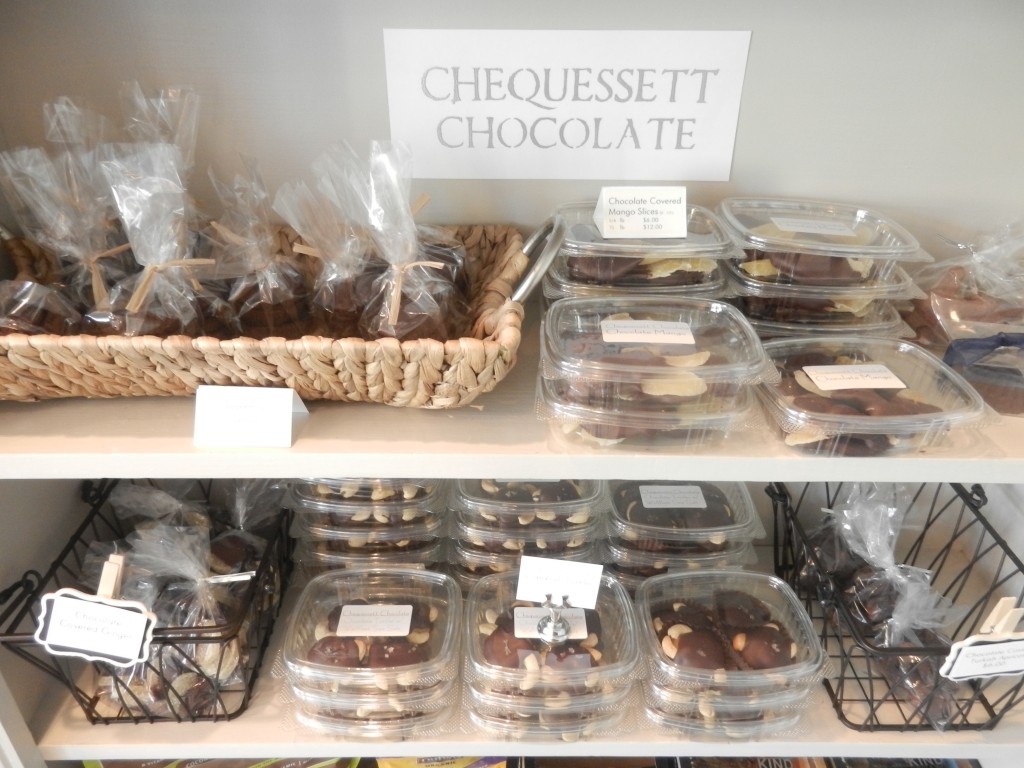 Upon entering the shop, you see a glass display case of raw chocolate sweets such as macaroons, tarts, and other items. Most of the treats are vegan.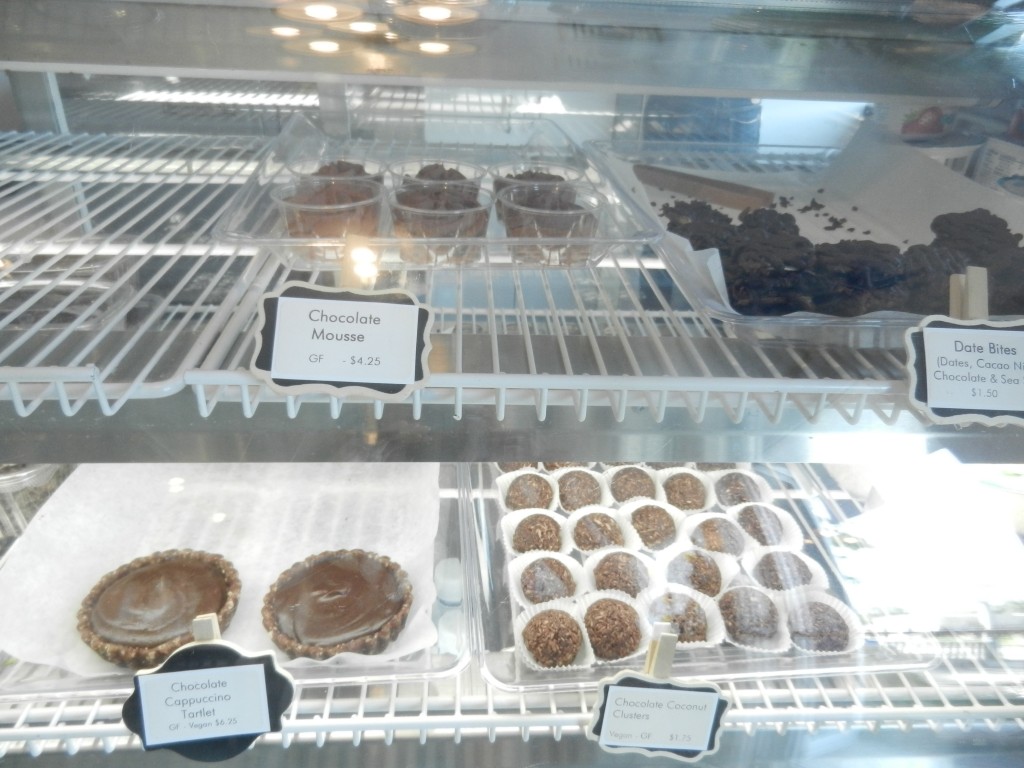 I purchased a dark chocolate bar flavored with sea salt. This was appropriate, as it was a seaside locale.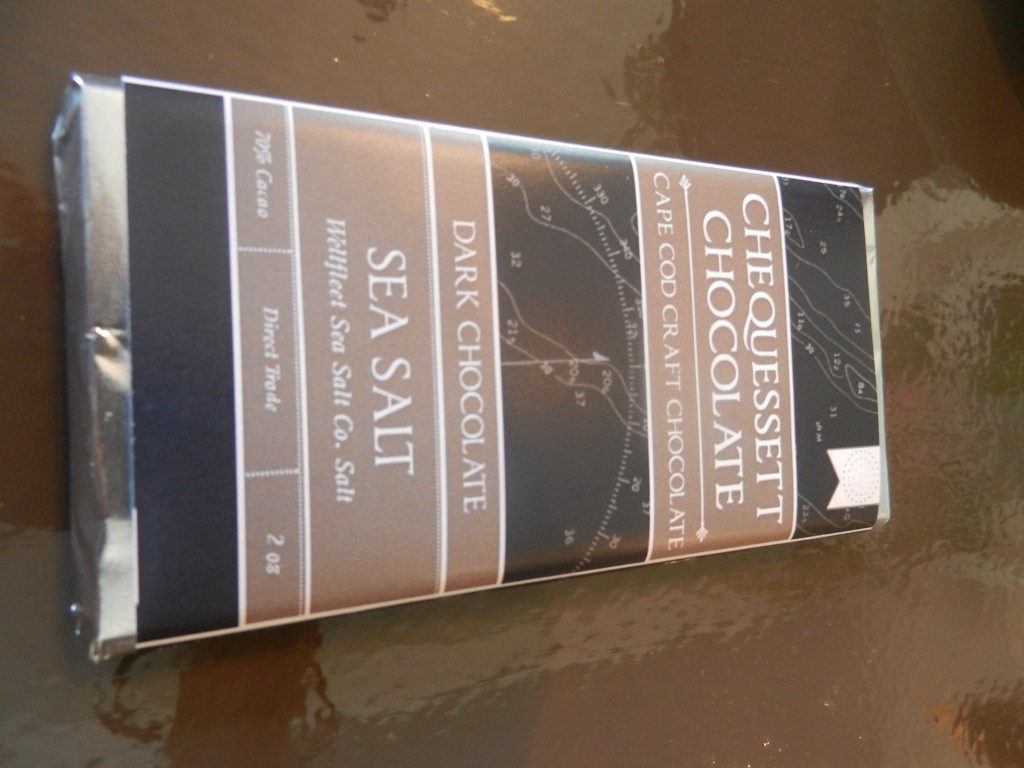 My next purchase was a dark chocolate lollipop shaped like a seashell. Obviously this choice was a must-have, due to my beach destination!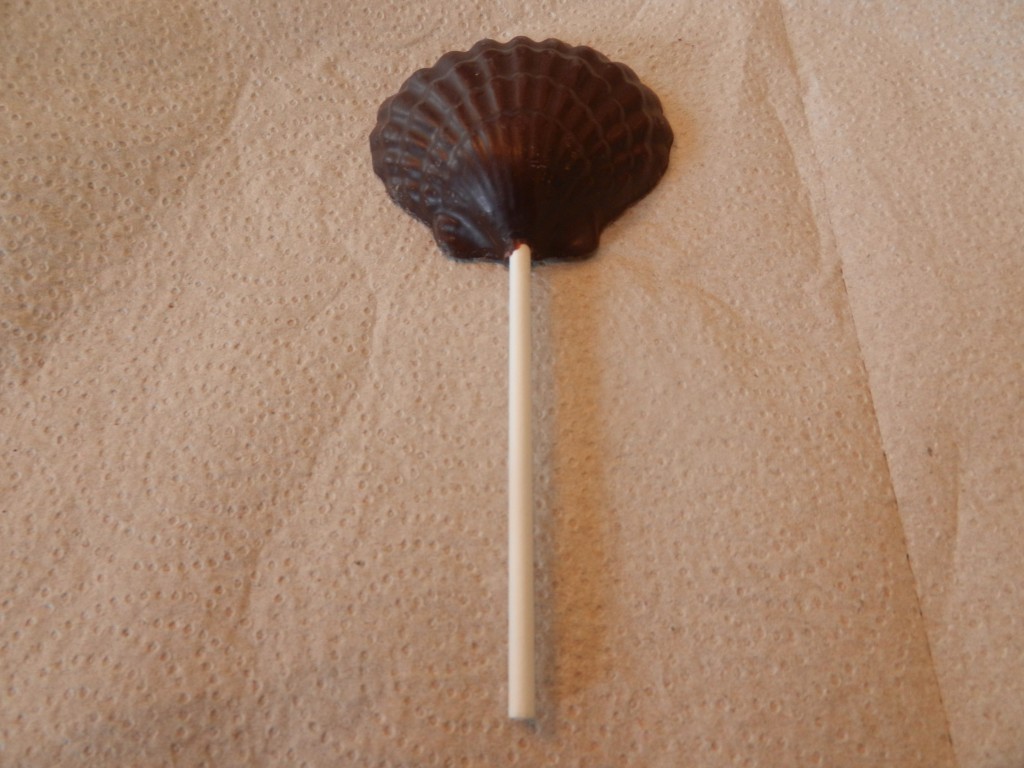 Finally, the piece de resistance…a raw chocolate tartlet! A outer shell of chocolate and finely chopped nuts contained a smooth, dark chocolate filling. The taste was absolutely superb! Decadent and sweet, yet offering the anti-oxidant benefits of dark chocolate & cocoa, it was an excellent choice! All of my chocolate purchases were tasty. I recommend this chocolate shop to any vegan visitors on the Cape! It was crucial that I only took a couple of small bites, as I had to leave room in my stomach for the next vegan delicacy on my itinerary.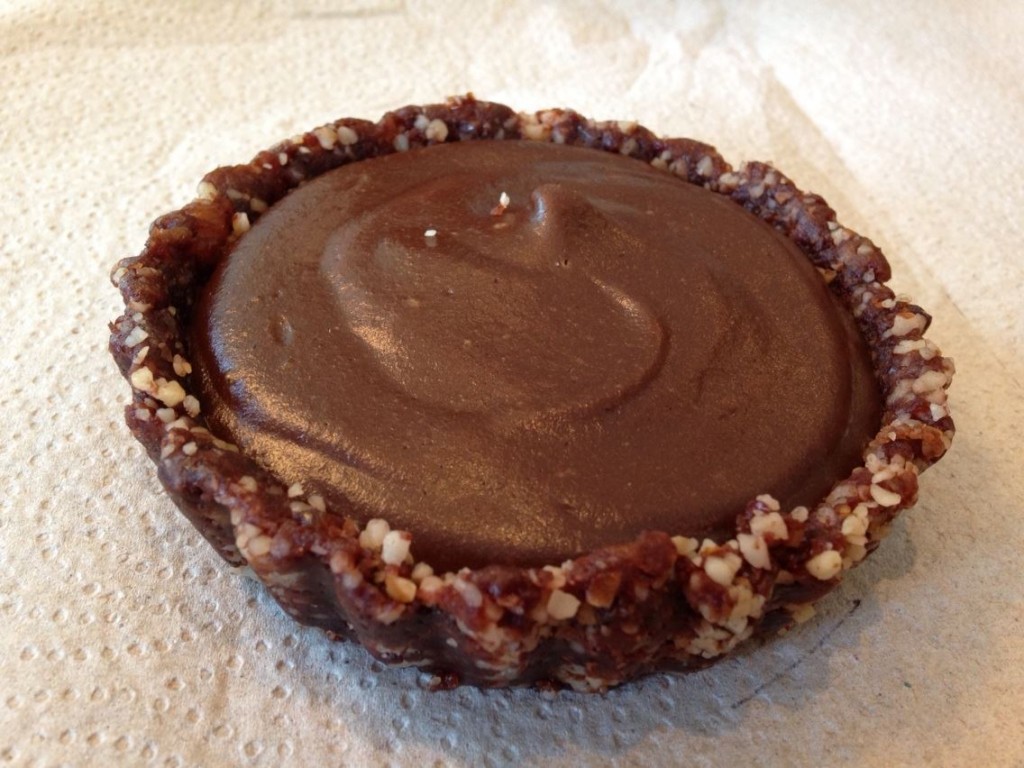 Orleans was a fairly short distance away. My twenty minute ride took me to an ice cream shop called "Ice Cream Café" (Ice Cream Café ). This was something that I was really looking forward to! Finally, Cape Code had an actual ice cream shop that offered a couple of vegan flavors! I had waited for years, hoping this would come into fruition. The staff told me that they offer vanilla, chocolate, vanilla-chocolate twist soft serve on a regular basis; and that they typically offer one hard ice cream flavor that is vegan. This particular day, the vegan hard ice cream flavor was granola. I opted for the chocolate-vanilla twist soft serve. Wow! It was really, REALLY yummy! I was so excited!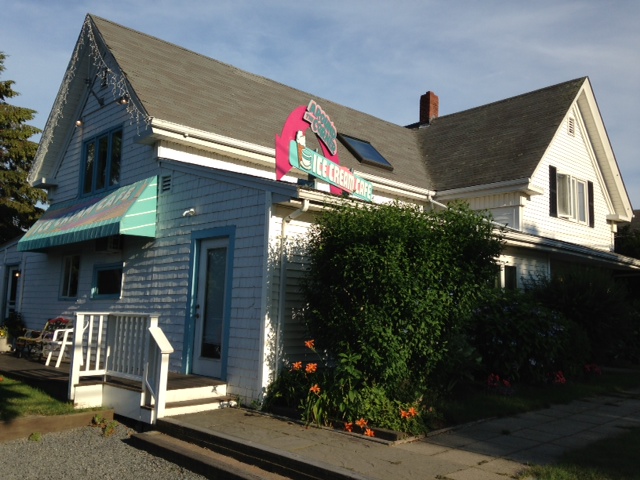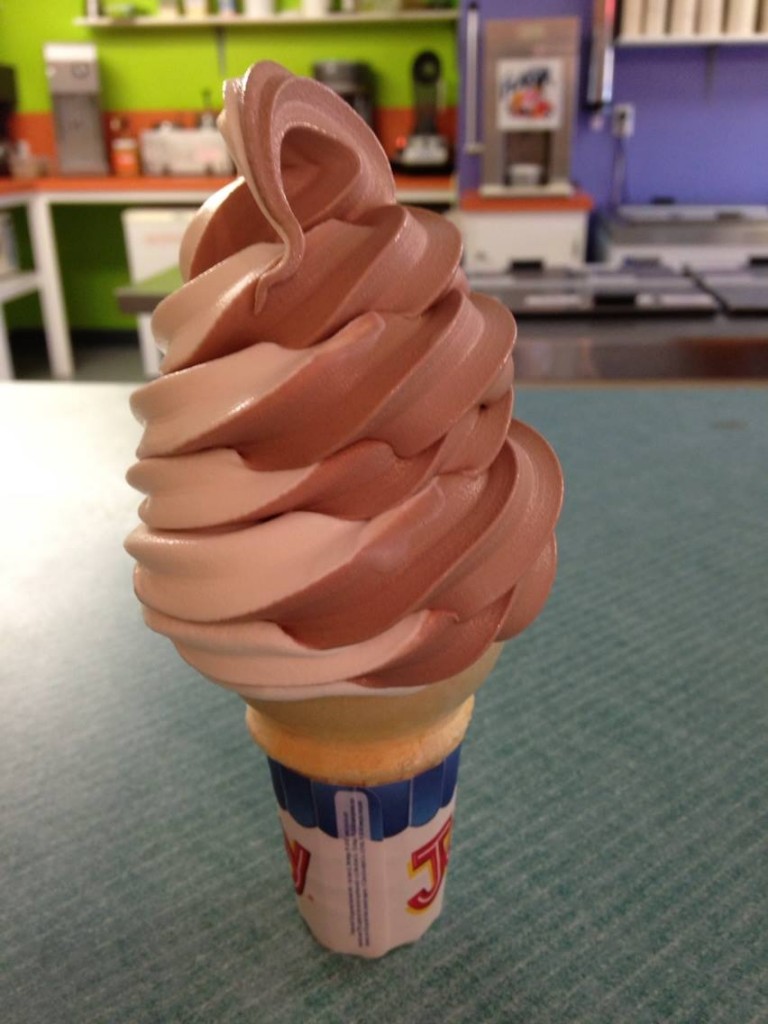 My hunger pangs had been satisfied, so it was time to hit the road and get to some of those amazing beaches, for which Cape Cod has earned it's distinguished reputation. Along the way, the coastal route leads to some picturesque ponds. Various size boats and canoes can be seen on the waters.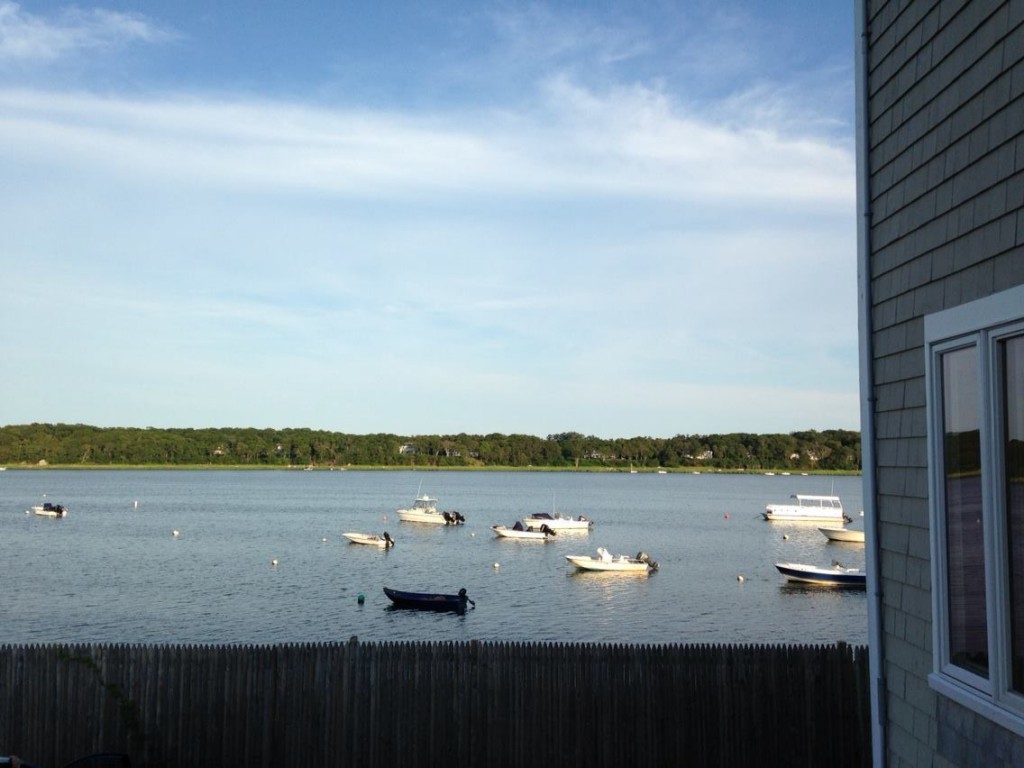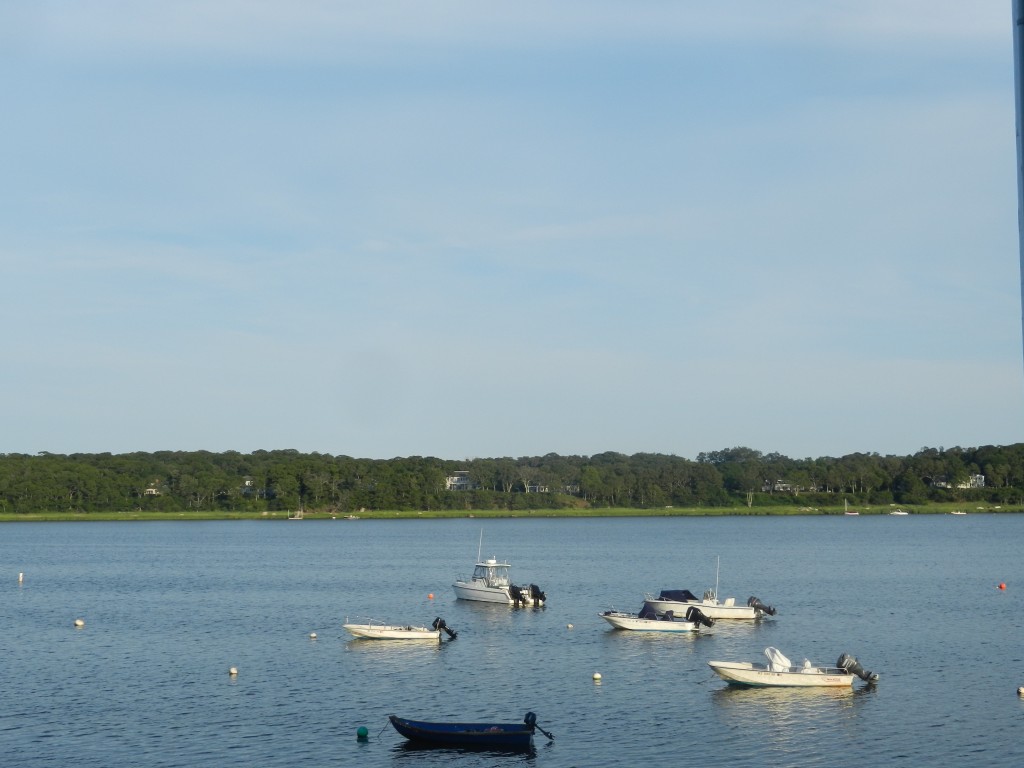 I first visited Cook's Brook Beach in the town of Eastham. This small beach is located on the bayside of town. The silky smooth sands and gentle waves make this a wonderful choice for a lazy afternoon or for evening relaxation.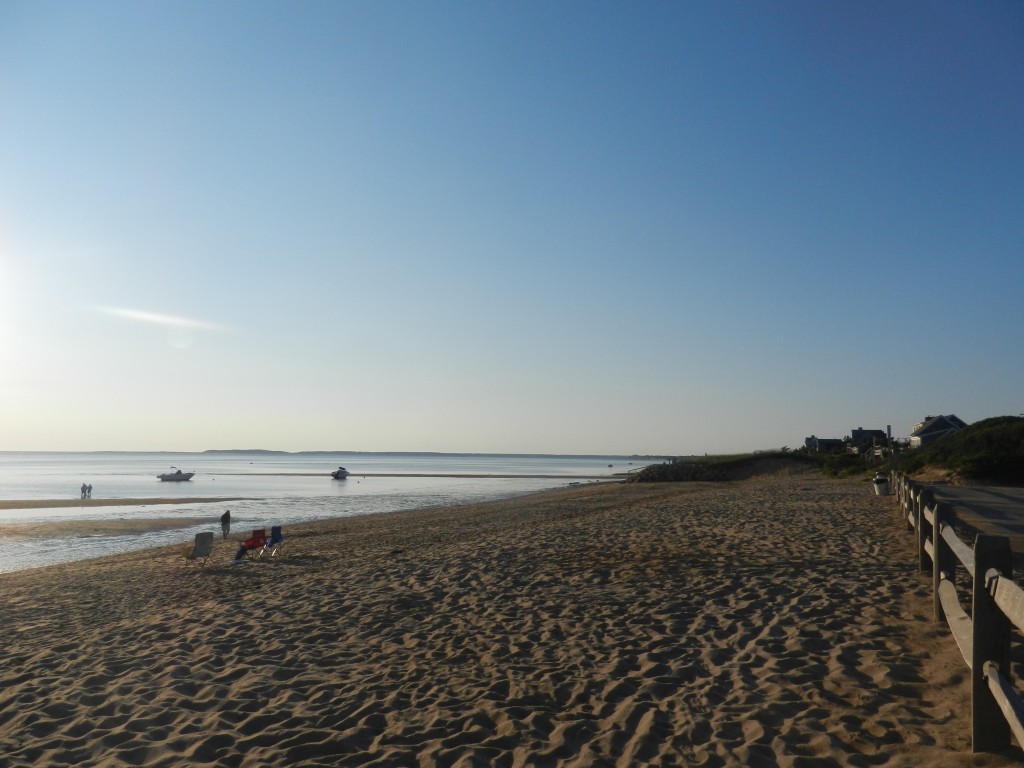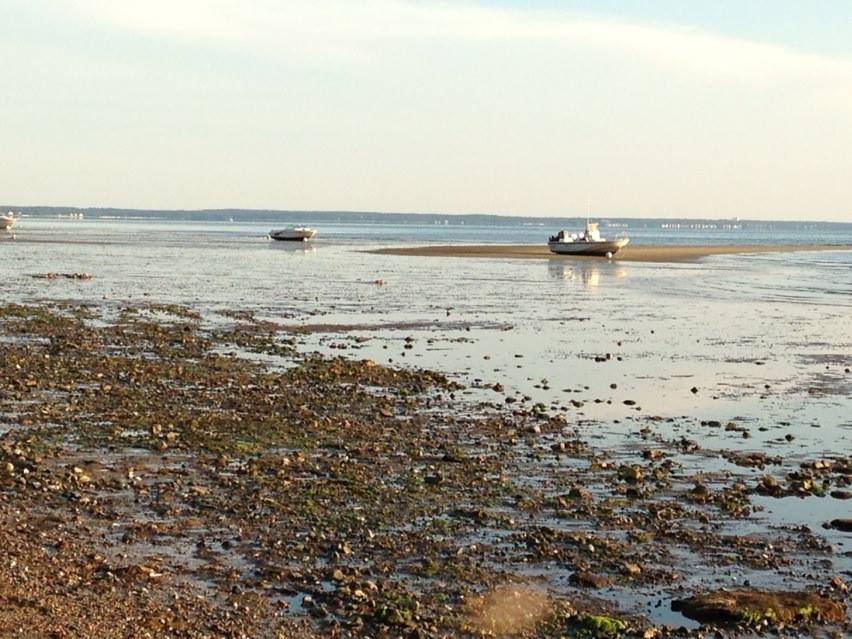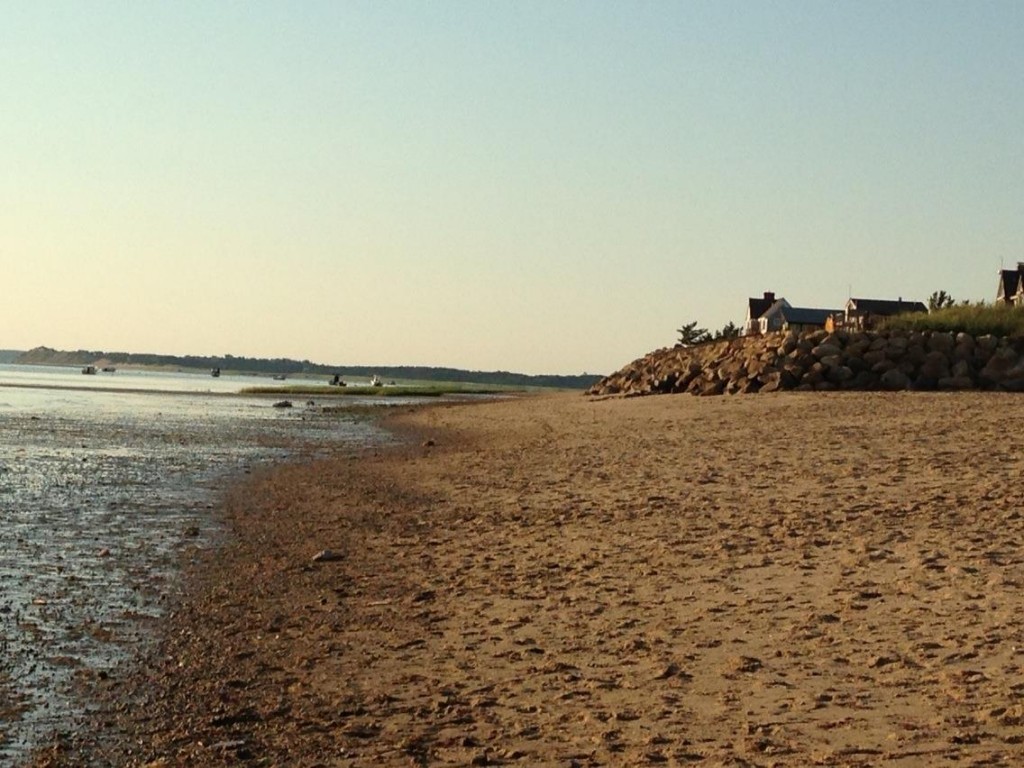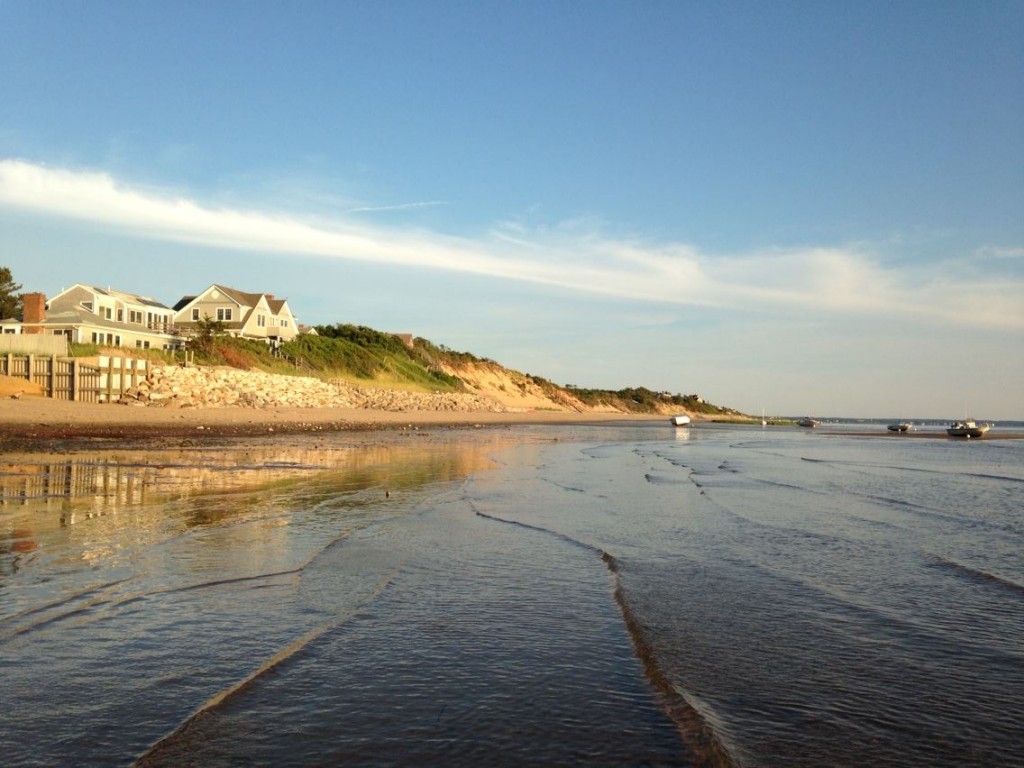 The sun was just beginning to set as I was leaving the beach. It was breath-taking!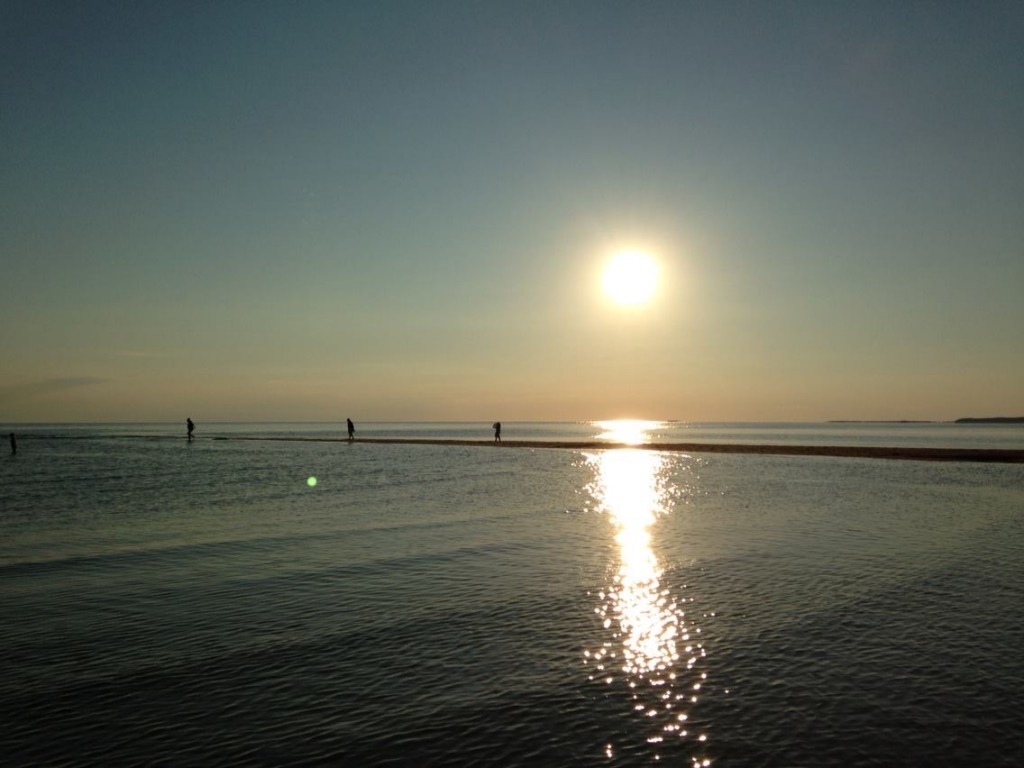 My schedule afforded me the time to visit one additional beach. Again, my goal was to find a beach that was new to me..one that I had never visited before. First Encounter Beach occupies an important place in local history. This was the location of the Pilgrim's first encounter with Native Americans, prior to their arrival in Plymouth. It is also located on Cape Cod Bay and offers small dunes and warm waters.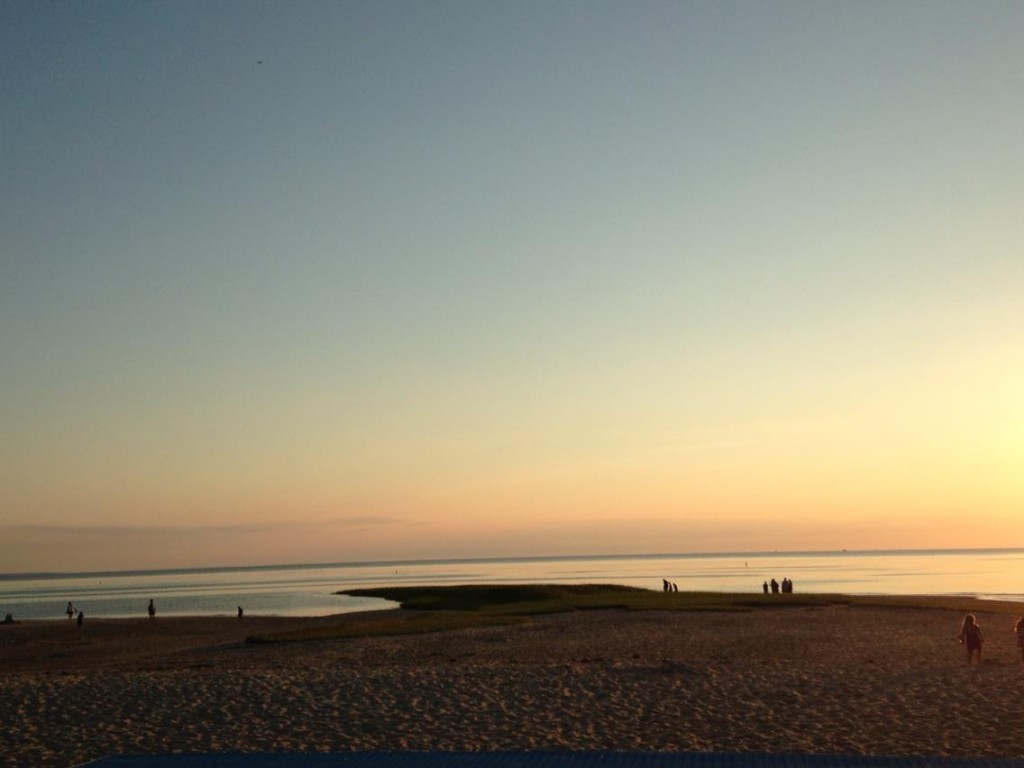 As the evening progressed, my eyes were to behold a stunning sunset view!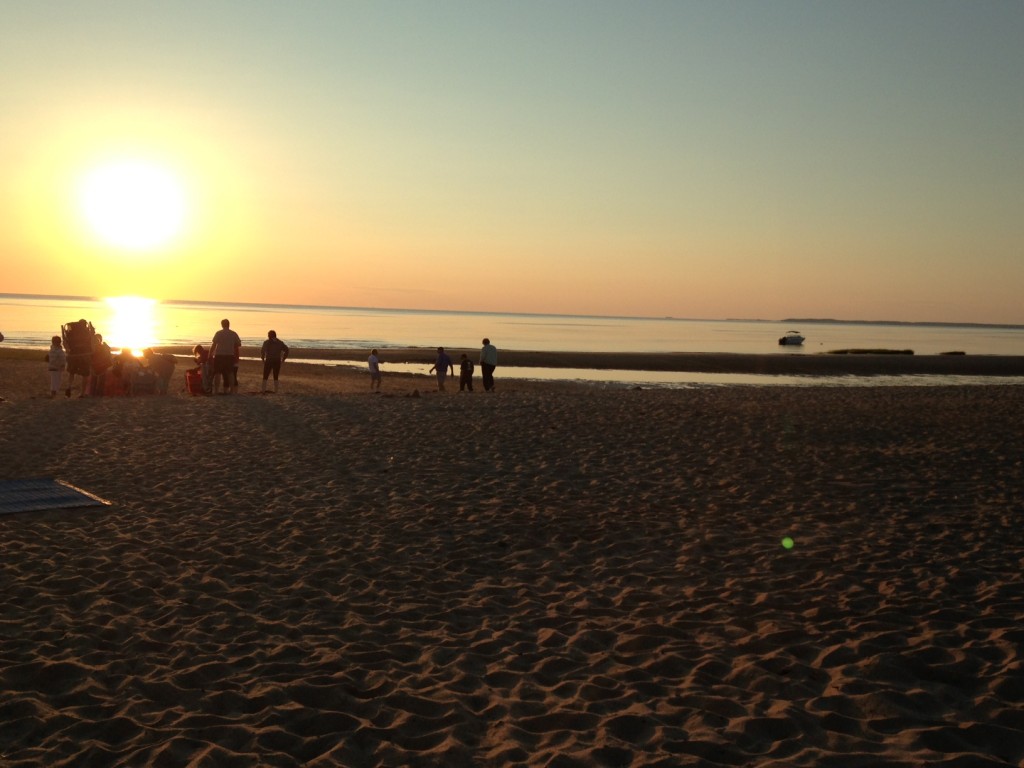 Dinner time had arrived. A wonderful restaurant serving South African specialties offered several vegan items on their menu. Karoo Café (Karoo Café) in Eastham is a spacious restaurant whose interior is decorated with reminders of CapeTown and its' environs. African carvings on the wall , in addition to South African packaged foods and sauces available in the gift shop, add to the authentic ambiance of this restaurant.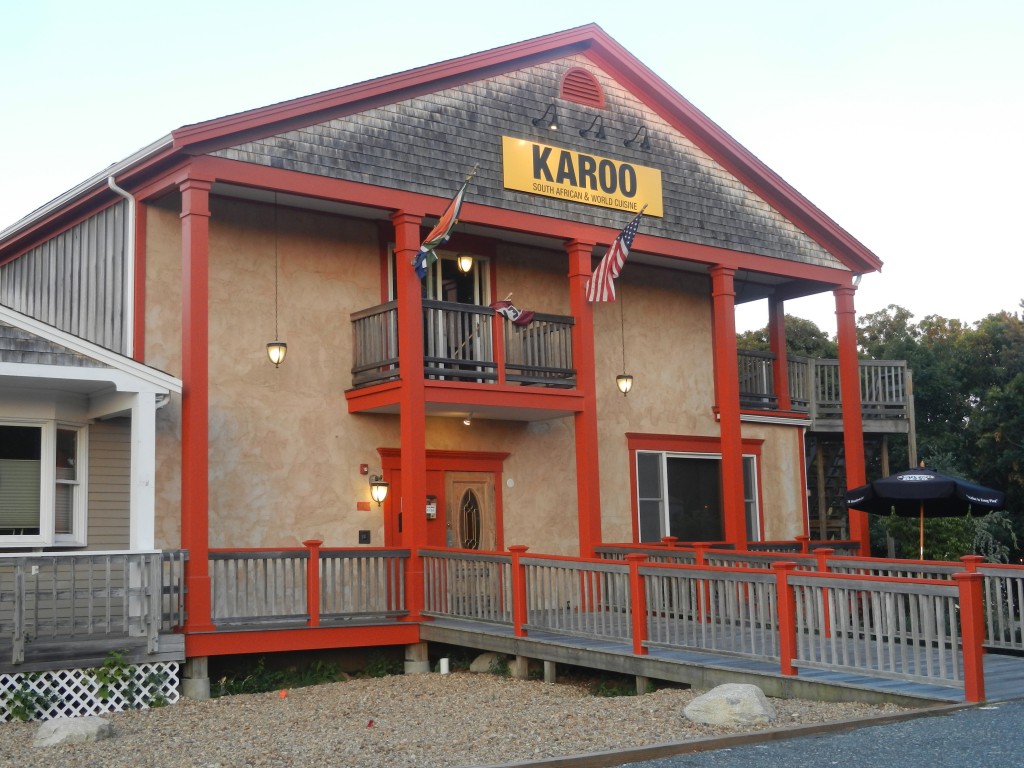 The dinner entrée I selected was a South African dish called "Pap and Chakala". This spicy South African veggie stew consisted of cauliflower, cabbage, carrots, peas, chickpeas, and red beans, over 'pap'; a porridge made of ground maize. What a delectable and flavorful meal!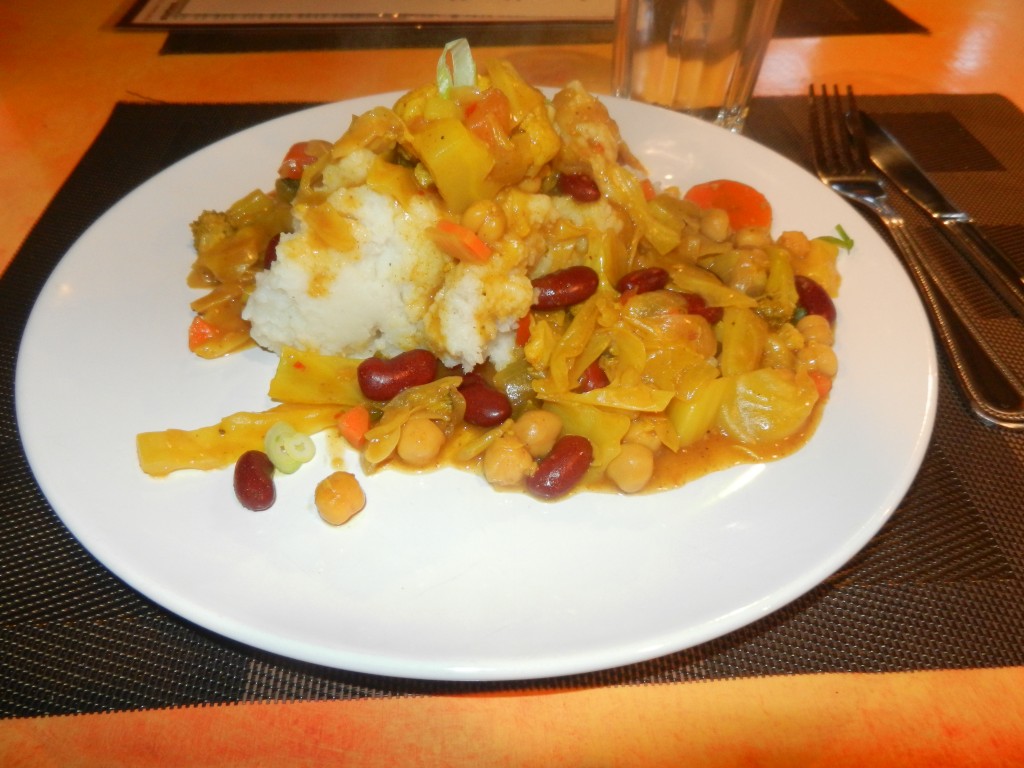 My day trip to explore new vegan-friendly restaurants, ice cream shops, and chocolate shops across the entire Cape Cod area had come to an end. I was very pleased to find such wonderful and new vegan treasures here! The gorgeous ocean views and tranquil beaches really made for a special day!
For more vegan-friendly dining across the Cape and Islands, please refer to my previous blog posts from the past couple of years. The following are their urls:
Upper Cape Cod: Upper Cape Cod / Outer Cape Vegan Restaurants
Lower Cape Cod: Lower Cape Cod Vegan Restaurants
Central Cape Cod: Central Cape Cod Vegan Restaurants
Provincetown: Provincetown Vegan Restaurants
Plymouth: Plymouth Vegan Restaurants
Martha's Vineyard: Marthas Vineyard Vegan Restaurants
Nantucket: Nantucket Vegan Restaurants
Tweet This Post