Summertime escapes to the White Mountains of New Hampshire have been part of every New Englander's agenda since childhood! I recently decided that it was about time for me to visit a couple of destinations which I had never before experienced in that region.
My first stop was the infamous "Polar Caves" heading towards the White Mountains. Contrary to its entrance signage, there are no polar bears on its premises. Instead, the attraction consists of a myriad of caves formed by glacier ice melt from the White Mountains.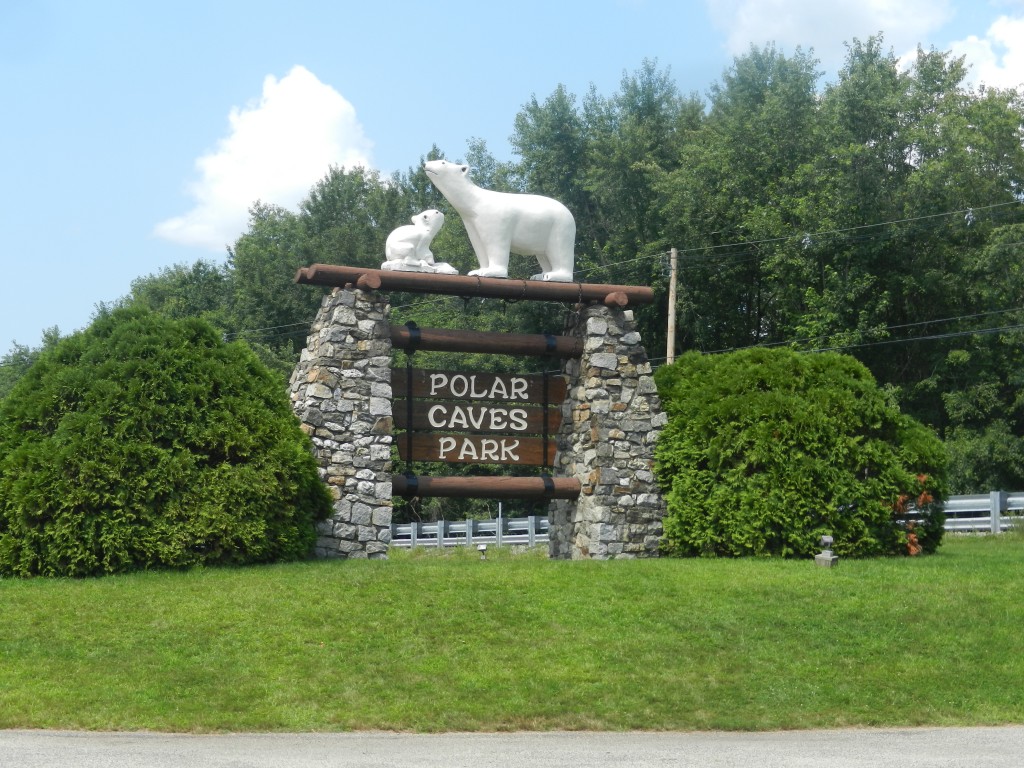 I was famished after my length drive, so I entered the gift shop on the grounds, to purchase a fresh dill pickle. It satisfied my hunger for the remainder of my visit to the Park.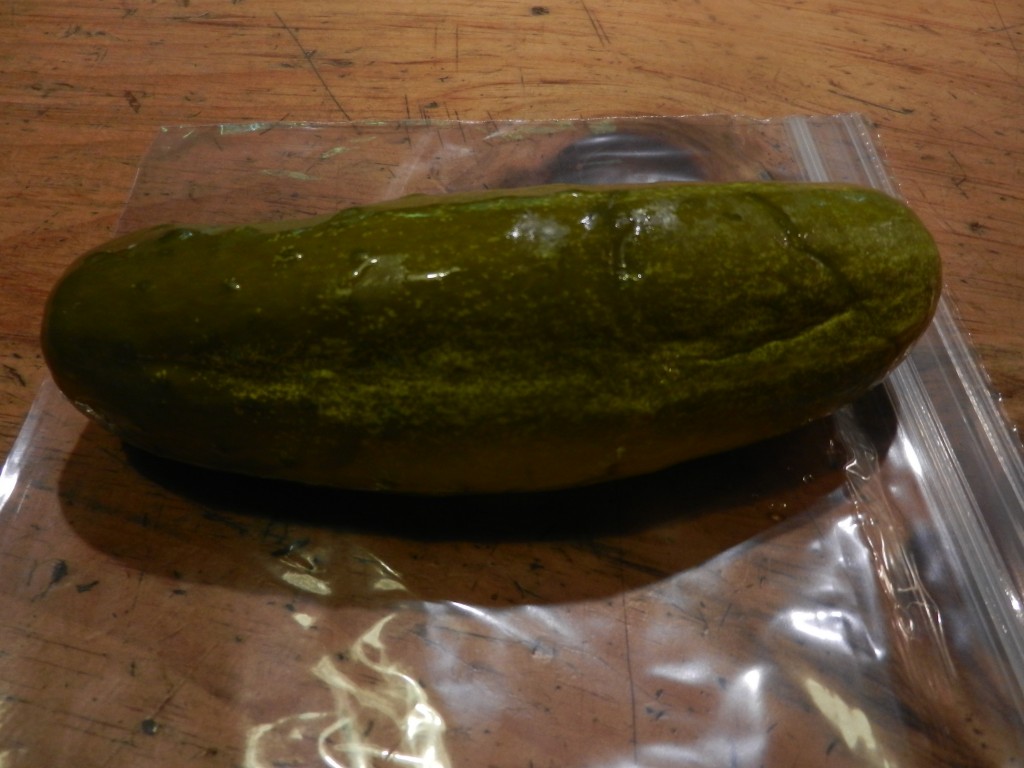 As I veered right into the Polar Caves Park, I first came across a Maple Sugaring Shack. Sugaring equipment was exhibited within the structure. An old tub used to collect sap from trees, was displayed outside of the building.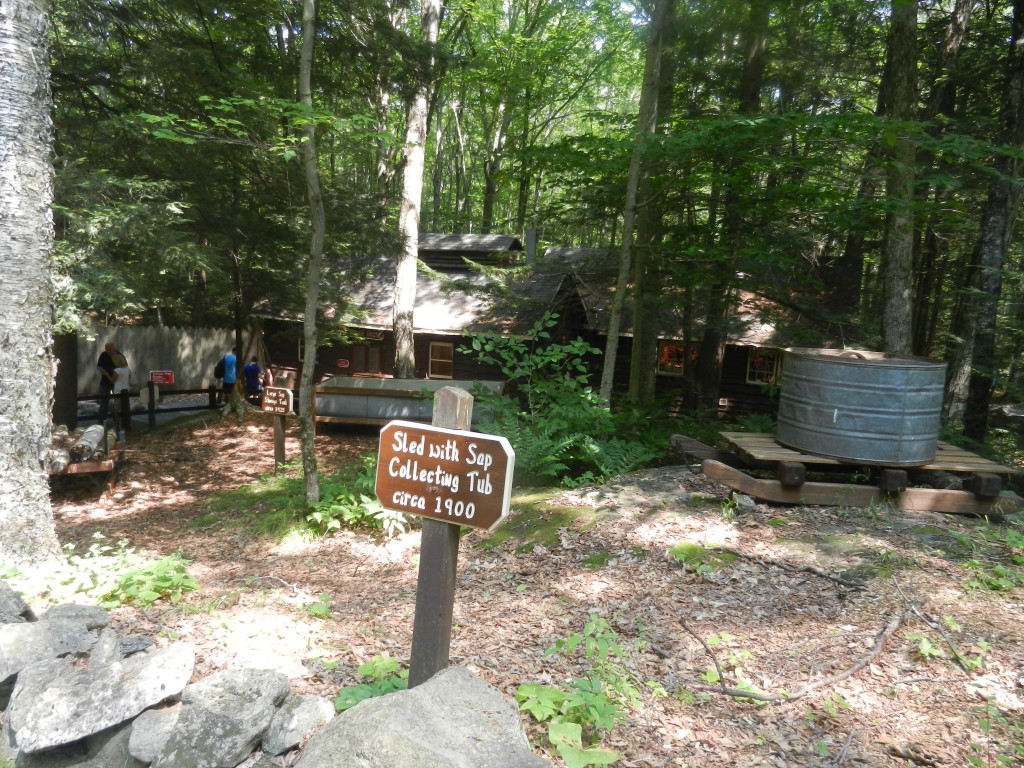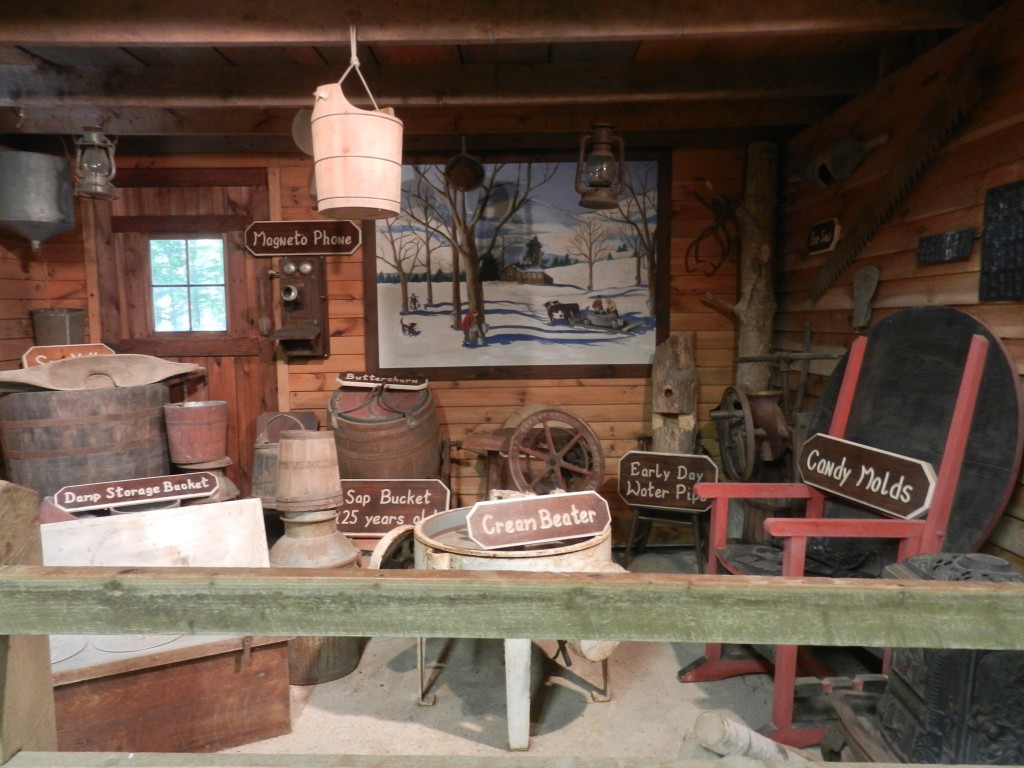 The cave's interiors were complex in nature. No two were alike whatsoever, as all shapes and sizes could be found. Multiple steps made of stone pushed our limits of strength and stamina as we marched forward with upward and downward steps.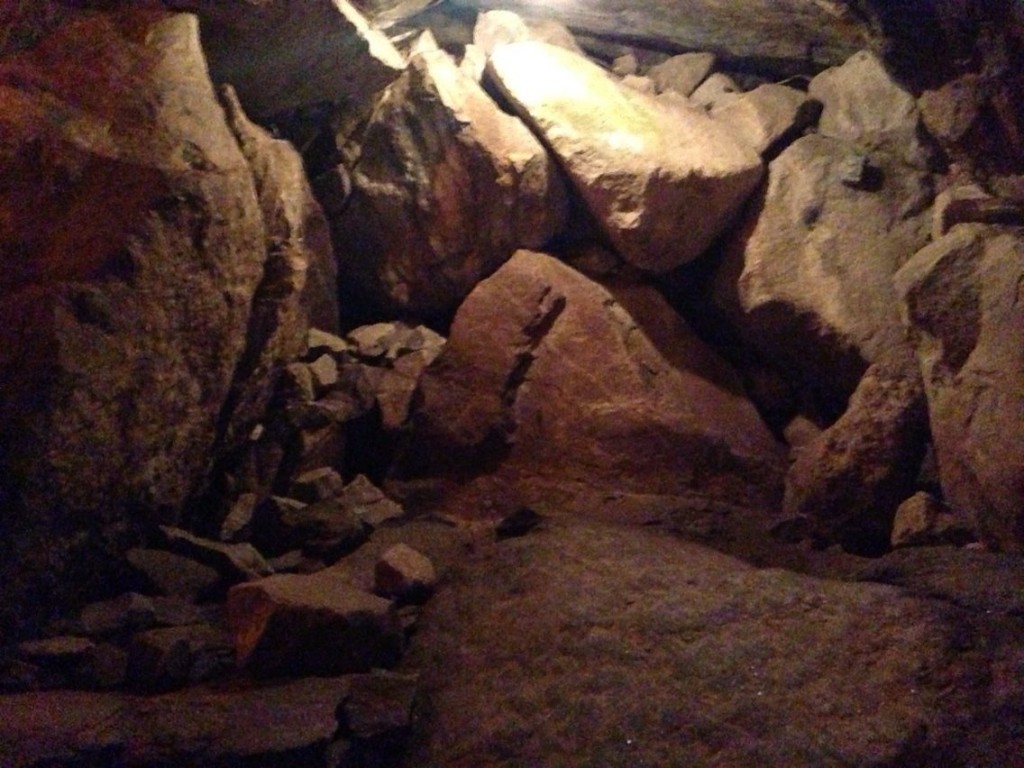 Indigenous tools were even excavated within these underground caves. Indian populations called this area home in centuries past.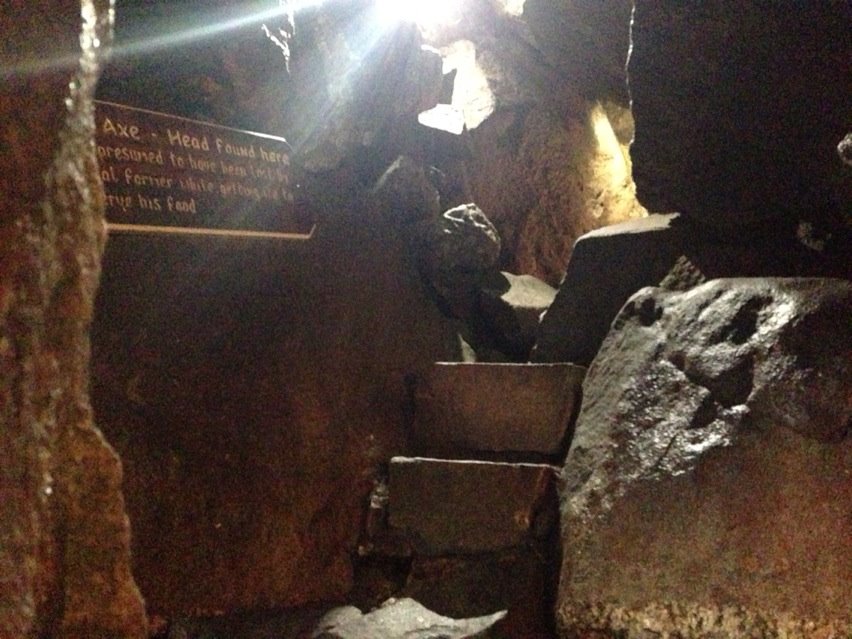 Many of the caves had tight and narrow passageways that visitors must squeeze their way through.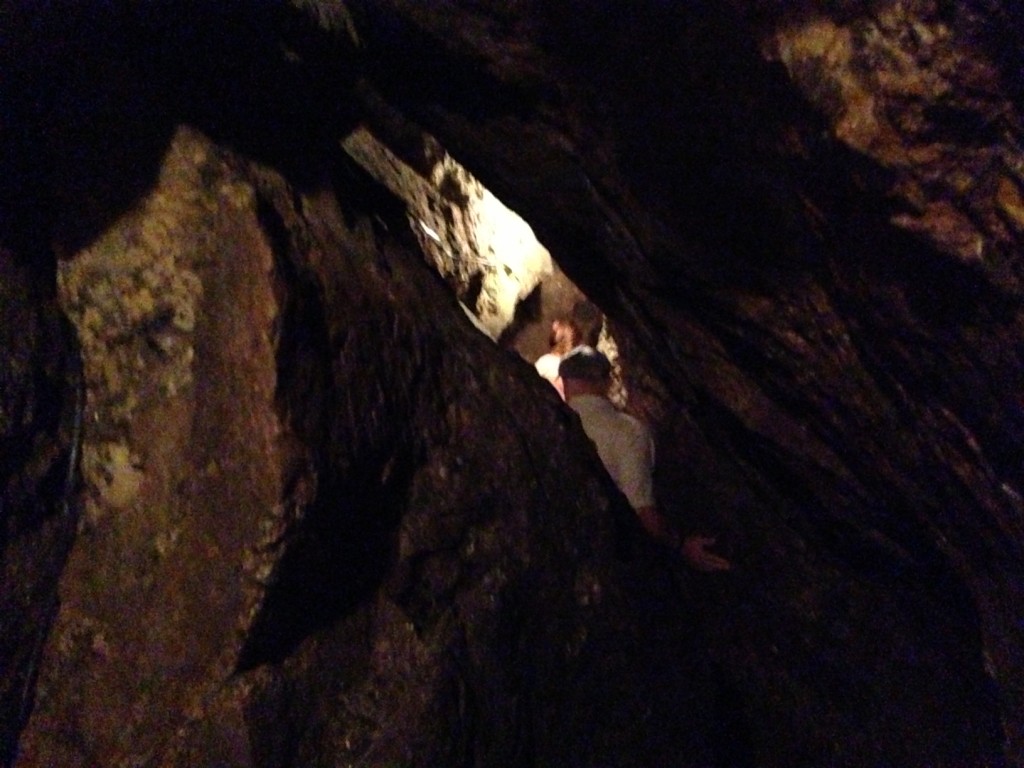 Stone benches can be found within a cave or two. One may assume these were placed for gatherings or group meetings.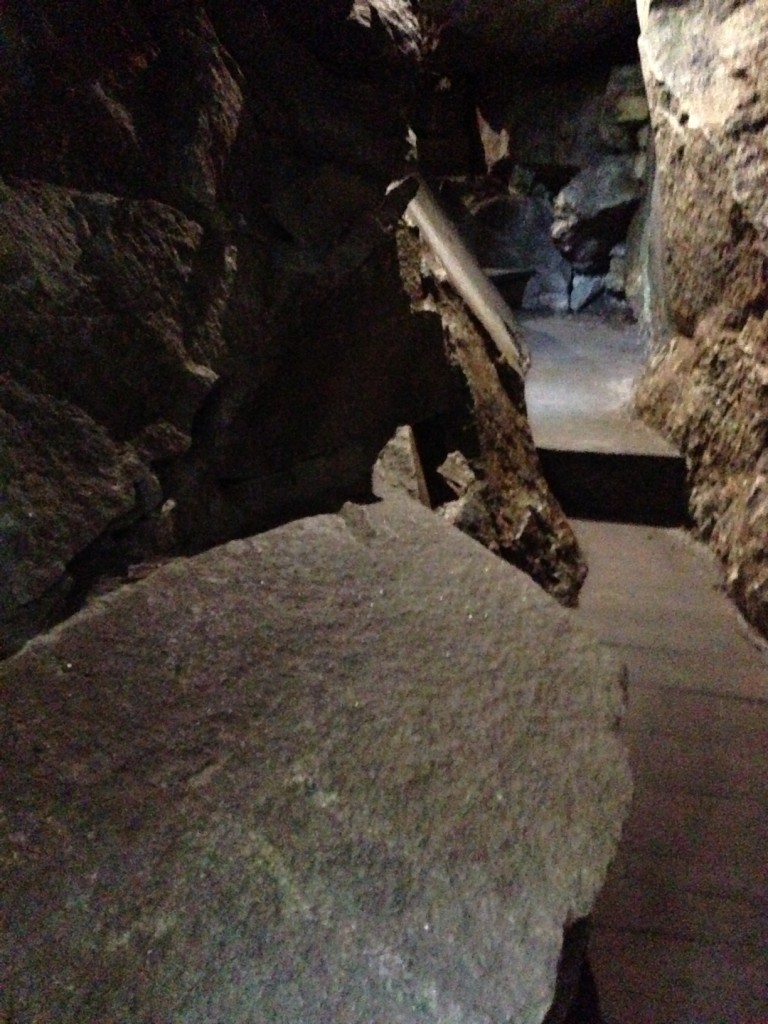 Each of the caves had curious names. King Tut's Tomb is one name that stands out from the crowd.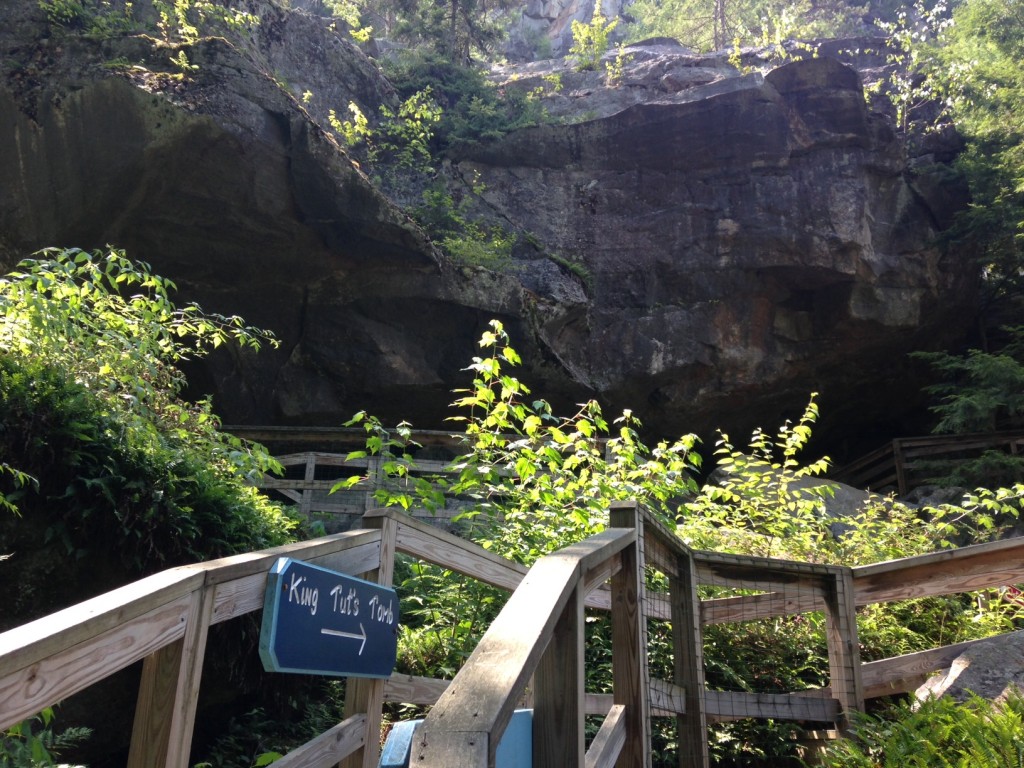 A giant boulder displays a sign claiming that it is the largest granite boulder in the world!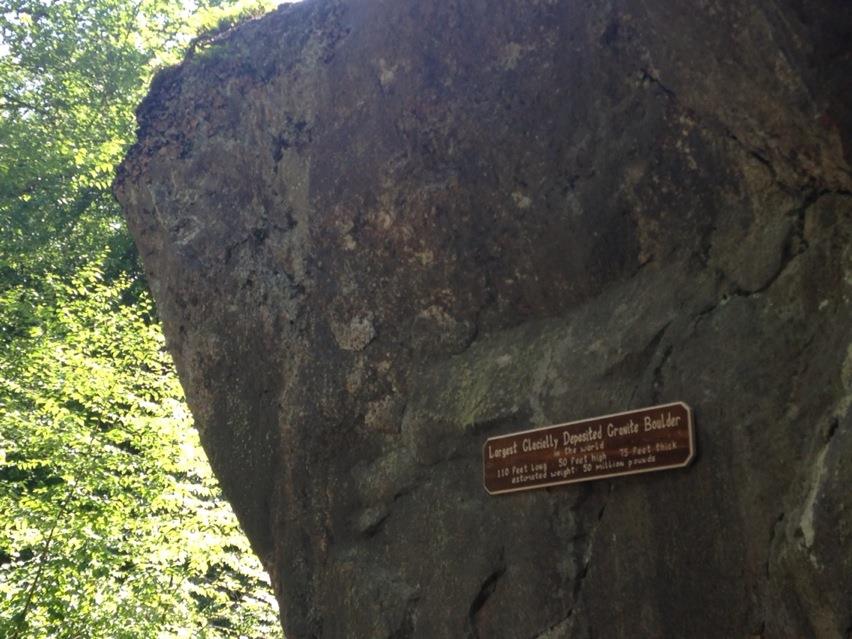 My enjoyable visit to the Polar Caves had completed. This is most definitely a must-see activity for the itinerary of any tourist in the area!
On the way to my next destination, I paid a visit to the city of Lebanon, New Hampshire. Dazzle Cupcakes (Dazzle Cupcakes) offers a vegan flavor or two on their menu, so I wanted to check it out. Unfortunately, they are closed on Monday so I did not get the opportunity to sample their vegan baked goods. It is nice to know that this vegan-friendly bakery does exist heading southbound from the White Mountains to Lakes Region of New Hampshire.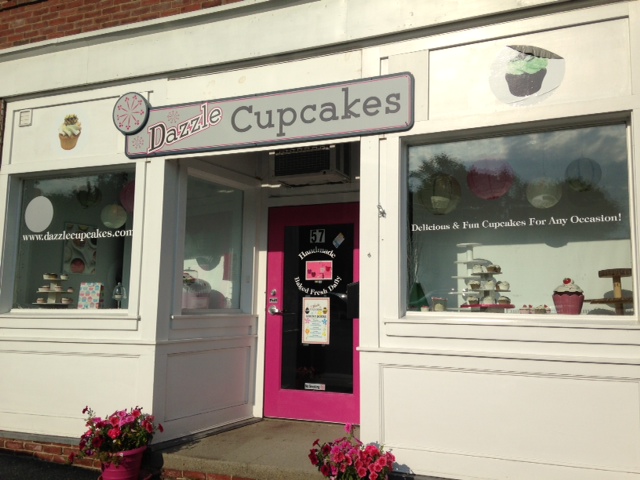 Lunch time had arrived, so I decided to have my mid-day meal at a vegan-friendly pizza shop called "Cantore's Pizza" (Cantore's Pizza) in the town of West Lebanon. My pizza consisted of olives, green peppers, mushrooms, onions, and tomatoes with a vegan mozzarella cheese topping. It was delicious!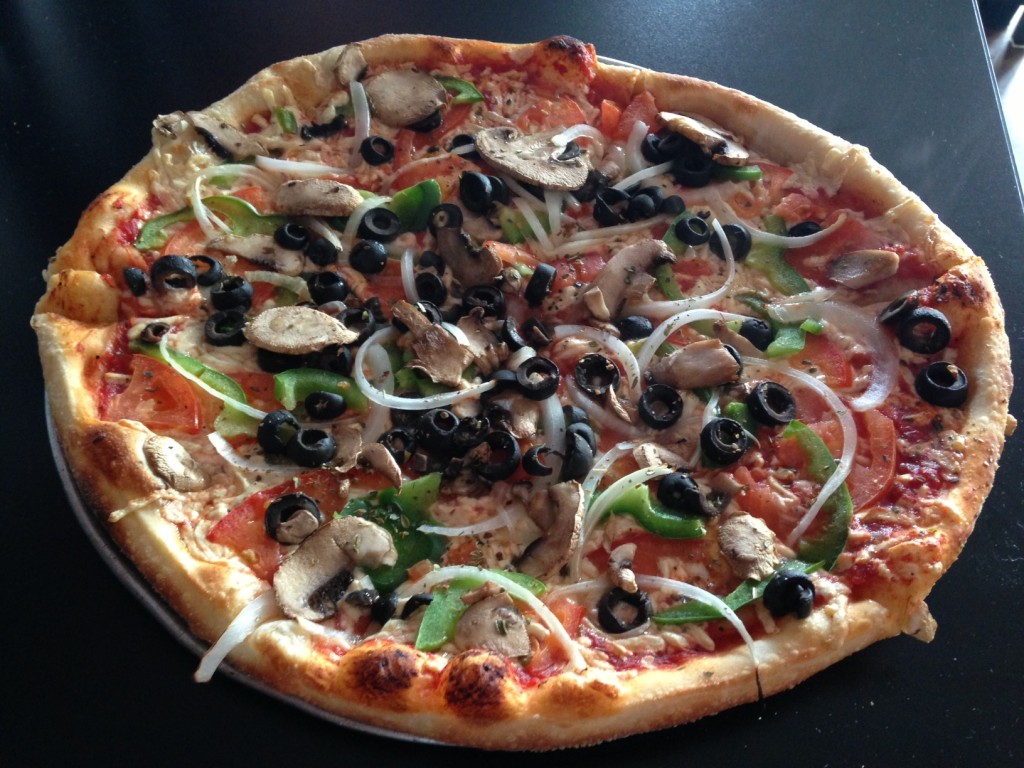 I drove through many small towns towards the Lakes Region for a pleasant afternoon. It was time for dinner, once I arrived in the Lakes Region. "Bistro Nouveau"(Bistro Nouveau) in the town of Grantham offers several options on their vegan menu. I opted for the tofu stir-fry over noodles in a chili sauce. It was fantanstic!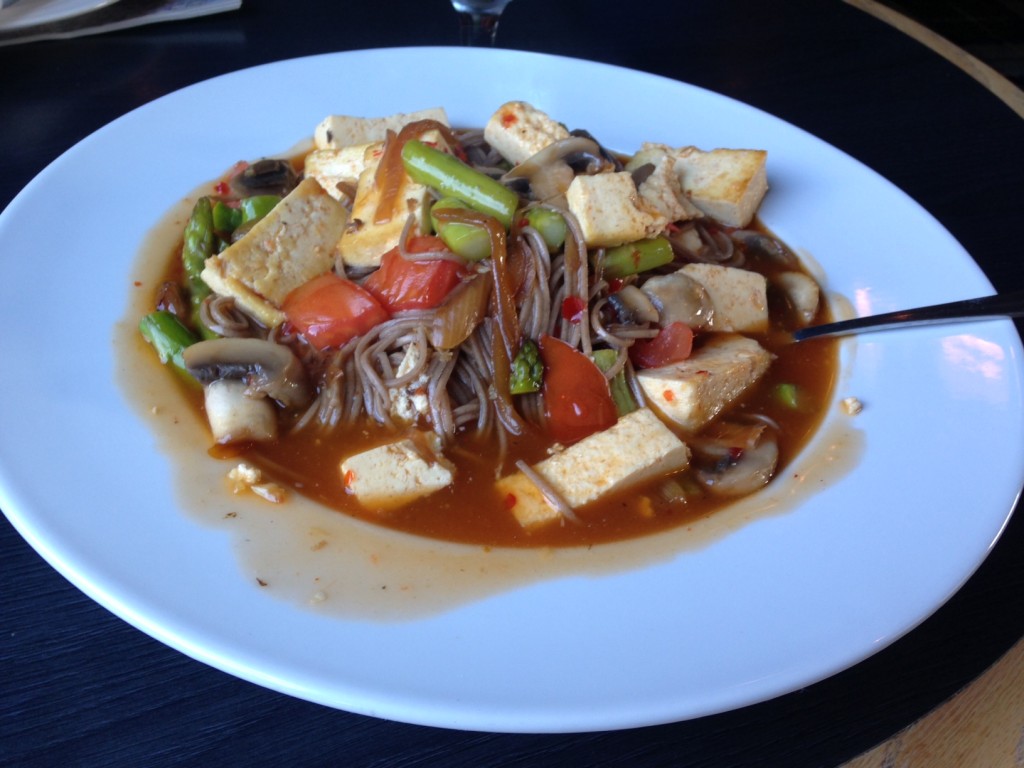 Onward, I was southwest-bound to Lake Sunapee! The town center was comprised of shops, art galleries, and a lovely, picturesque boat dock area.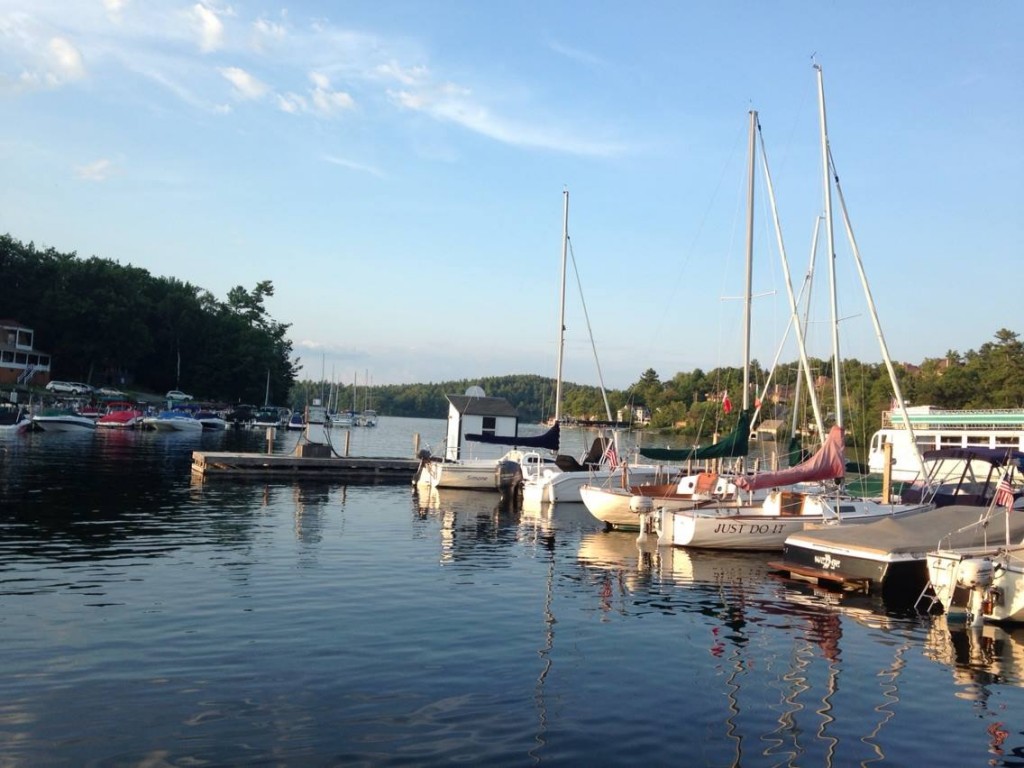 I encountered a covered bridge overlooking spectacular waterfalls, while taking a walk in the nearby woodsy trails.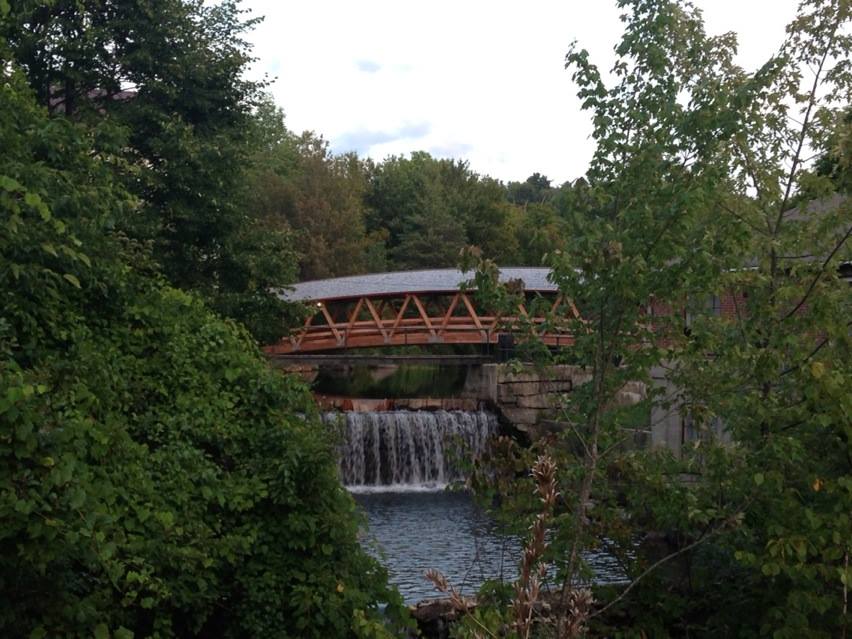 Back in the village center, I decided to enjoy some refreshing sorbet. Marzelli's Sunapee Harbor Sweet Shop and Cafe (72 Main Street in Sunapee Village) offers several vegan-friendly fruit sorbets. I opted for the Blood Orange flavor. It was really tasty!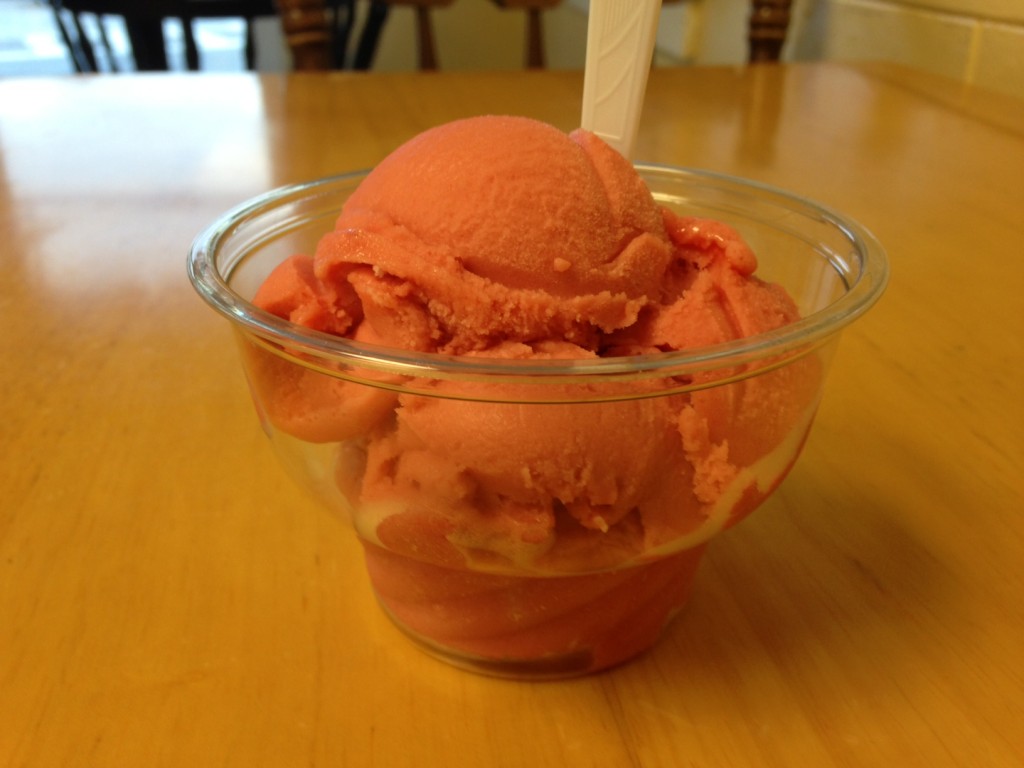 After the cool treat, my final destination in the region was the Lake Sunapee Beach nestled in a state forest a few miles down the road. The lake and its views were stunning! This white soft sand beach with its lengthy shoreline is indeed a gem!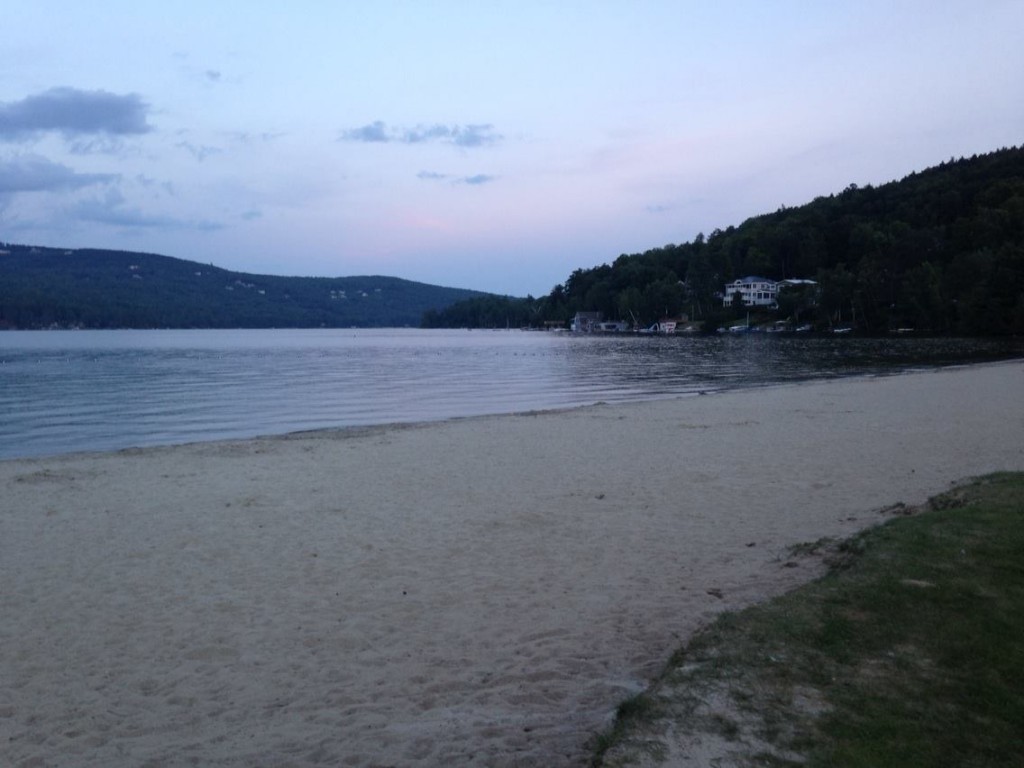 My road trip to the Lakes Region and White Mountains of New Hampshire had come to a close. As I headed back home, my mind was filled of fond memories from this wonderfully scenic and adventurous day!
Tweet This Post