My favorite destination in the entire USA is the island of Nantucket! This is the reason why I could not let summer go by without paying a visit! The quaint island with a length of fourteen miles and width of three, is located thirty miles off the southeastern coast of Massachusetts. During this past Labor Day weekend holiday, I took a day trip to my beloved isle!
The Steamship Authority ferry departs from Hyannis on Cape Cod. As the ship was leaving the dock, I glanced back towards the lovely view of this Cape Cod town. Small boats dotted the harbor along the way, as the homes and retail establishments faded from our view.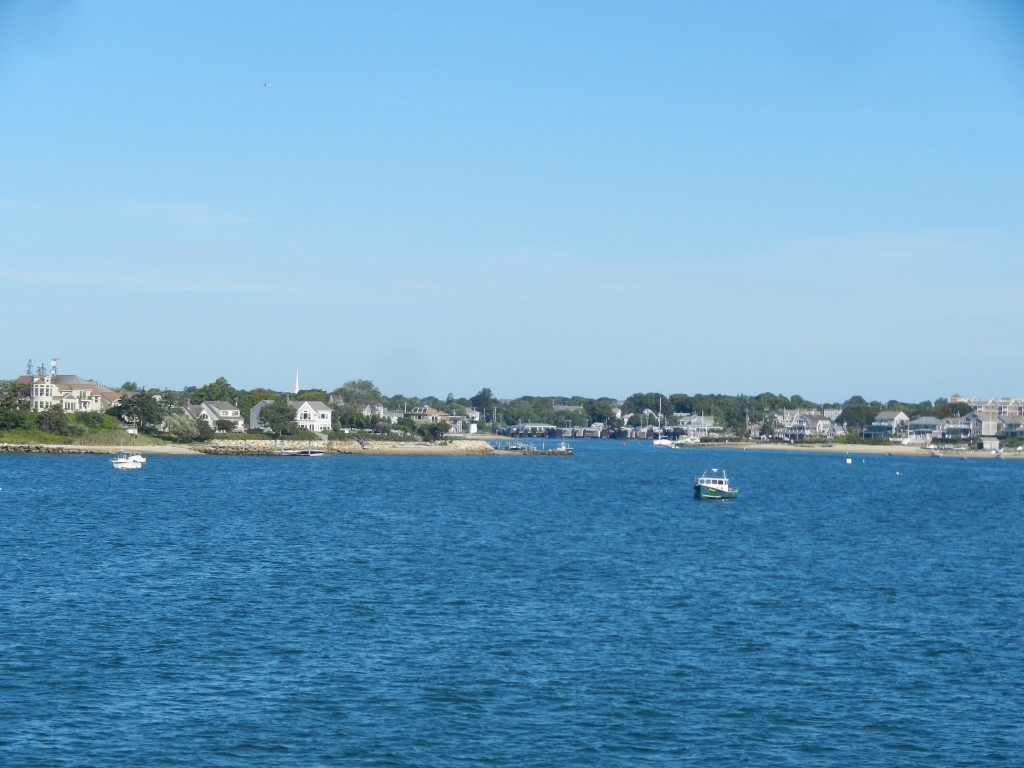 Grassy sandbars protruding from land into the sea came into our sight. Eventually we were surrounded by nothing but the vast ocean!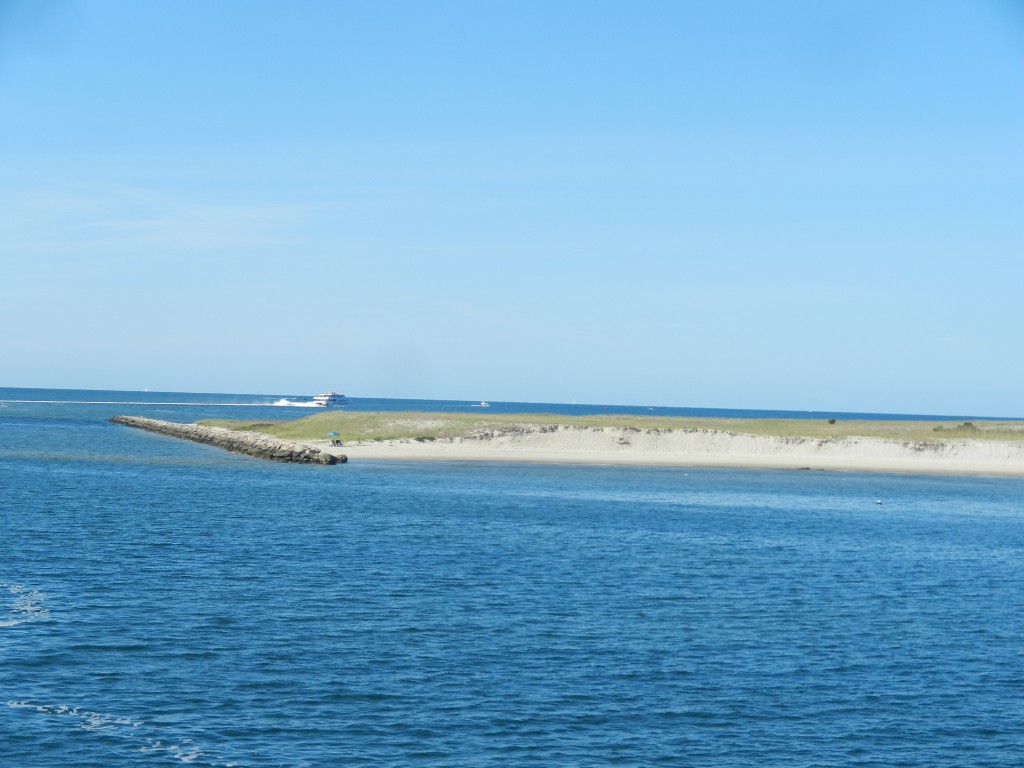 Approximately, two hours and fifteen minutes later, we had reached our destination of Nantucket! From a distance, I could clearly recognize that glorious panoramic view with the tall church steeple in the background.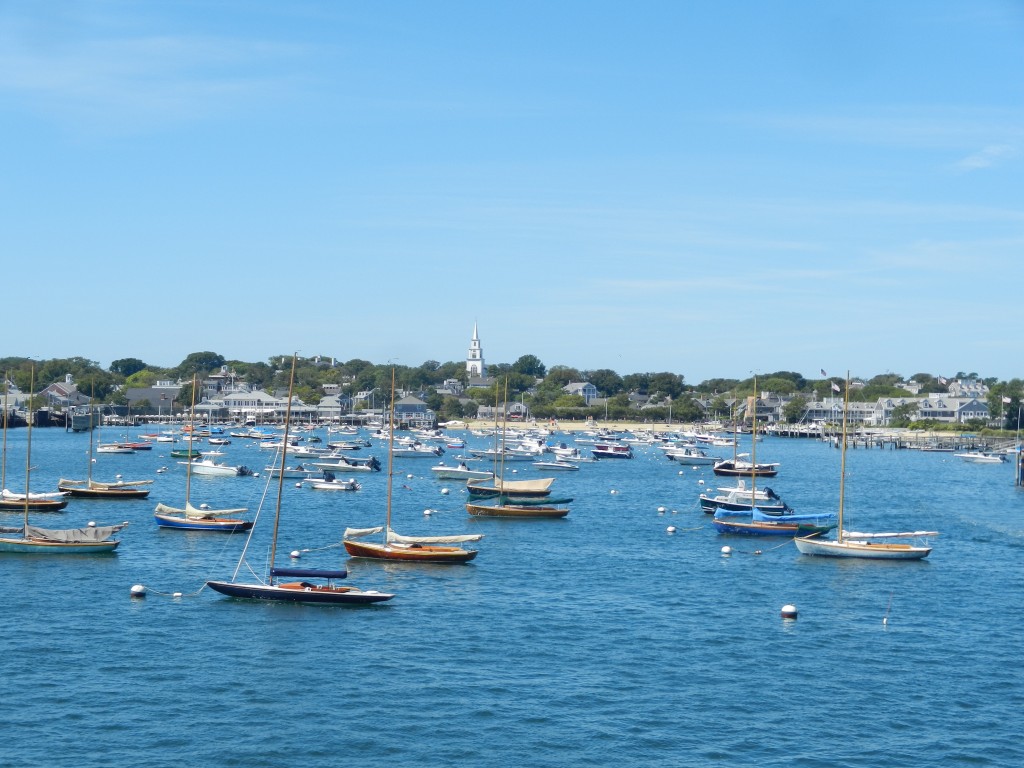 Visitors are first greeted by the Brant Point Lighthouse, upon arrival to the island.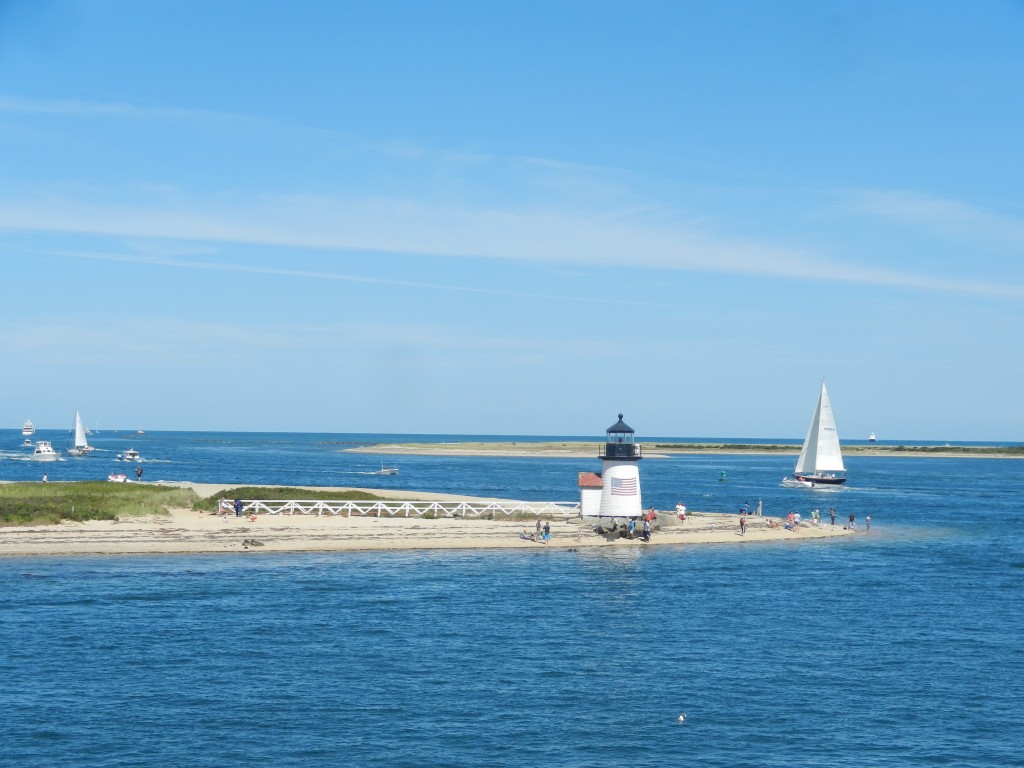 Once the ferry docked, I knew where I was headed first! To the "Juice Bar"!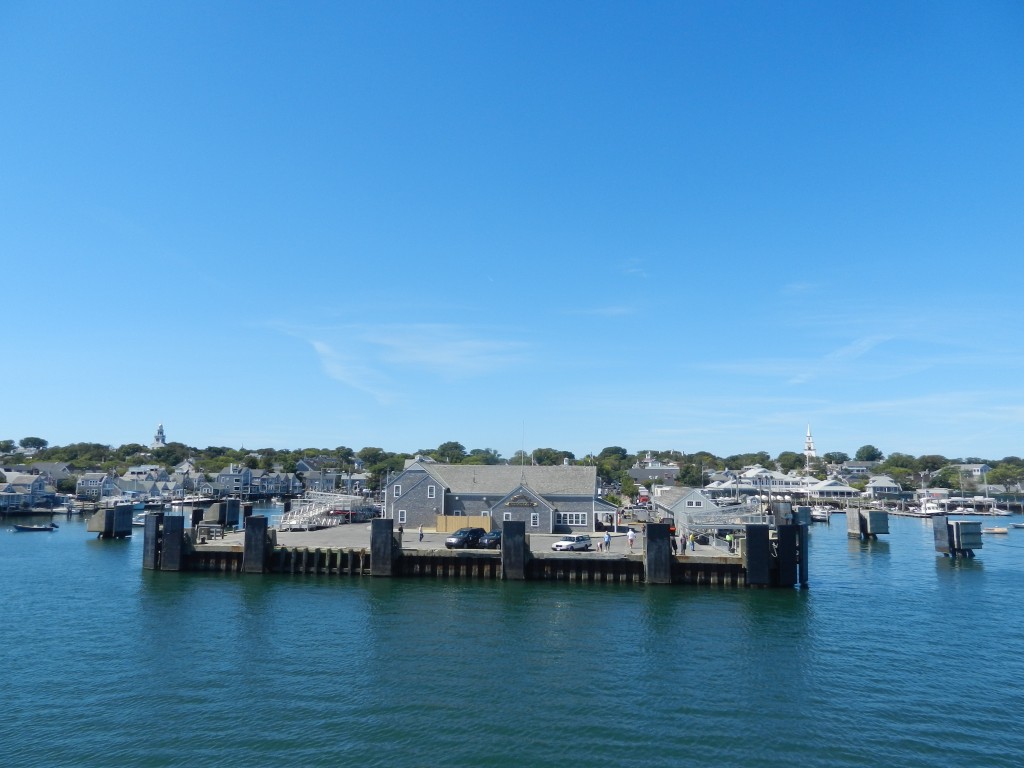 The "Juice Bar Homemade Ice Cream"(The Juice Bar Homemade Ice Cream) shop is a longtime Nantucket institution! I had been going there for years just for their fresh fruit juices. Each year, I looked at the throngs of people in line waiting to order one of the many flavors of ice cream for which the shop is renowned. Finally, they offer VEGAN flavors this year! I jumped for joy at this recent discovery! The vegan flavor of the day was chocolate peanut butter. I absolutely loved the smooth and creamy, tasty treat!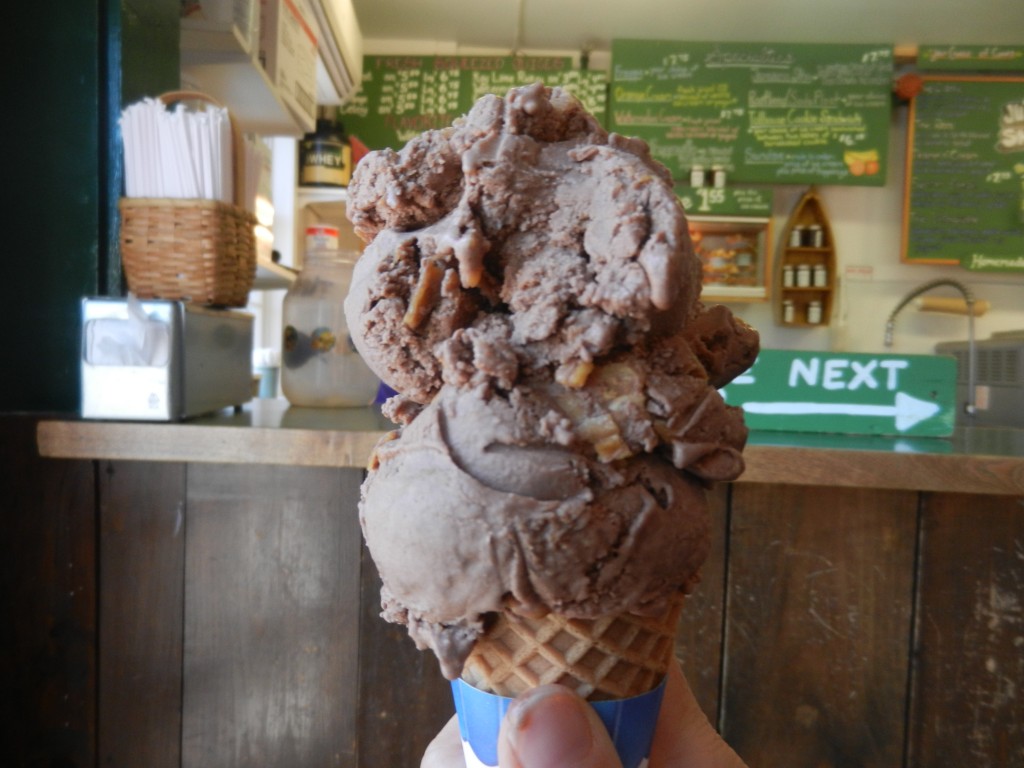 Since this was a Saturday, the summertime Farmer's Market was taking place during the hours of 9am until 1pm. "Sustainable Nantucket" runs this event to support local agriculture and the local economy. My main reason to drop by, was primarily to see a vegan-friendly vendor called "Fare Isle" (Fare Isle). The owner offers artisan whole food creations such as organic and foraged food items, specialty teas, sauces, herbal oils, jars of vegan ingredients for baking cookies, skin products, and craft items. Sometimes, she brings a quantity of her baked goods for guests to sample, such as vegan bars or cookies. Kaity(the founder) also creates a vegan, specialty item known as "ice cream drops".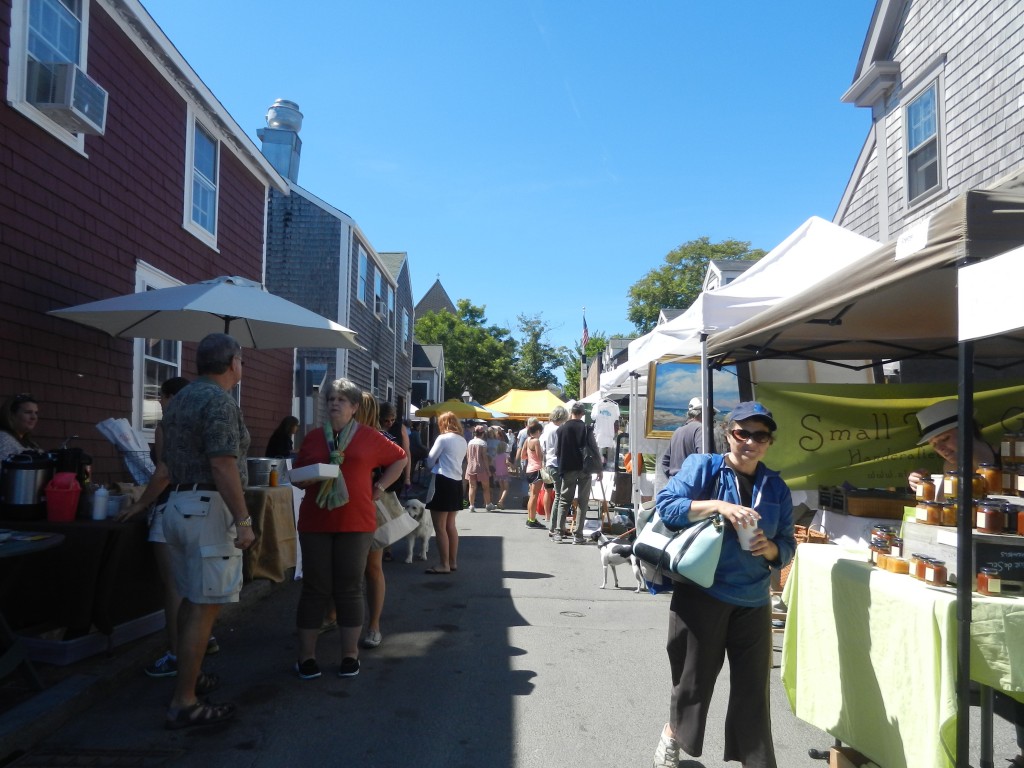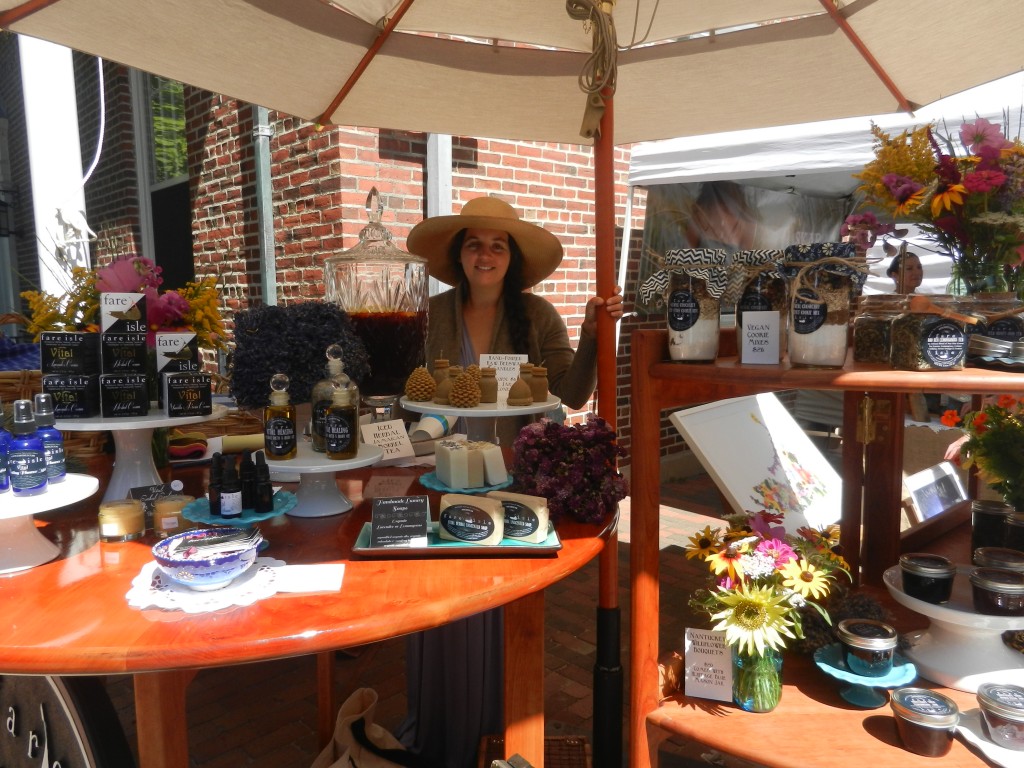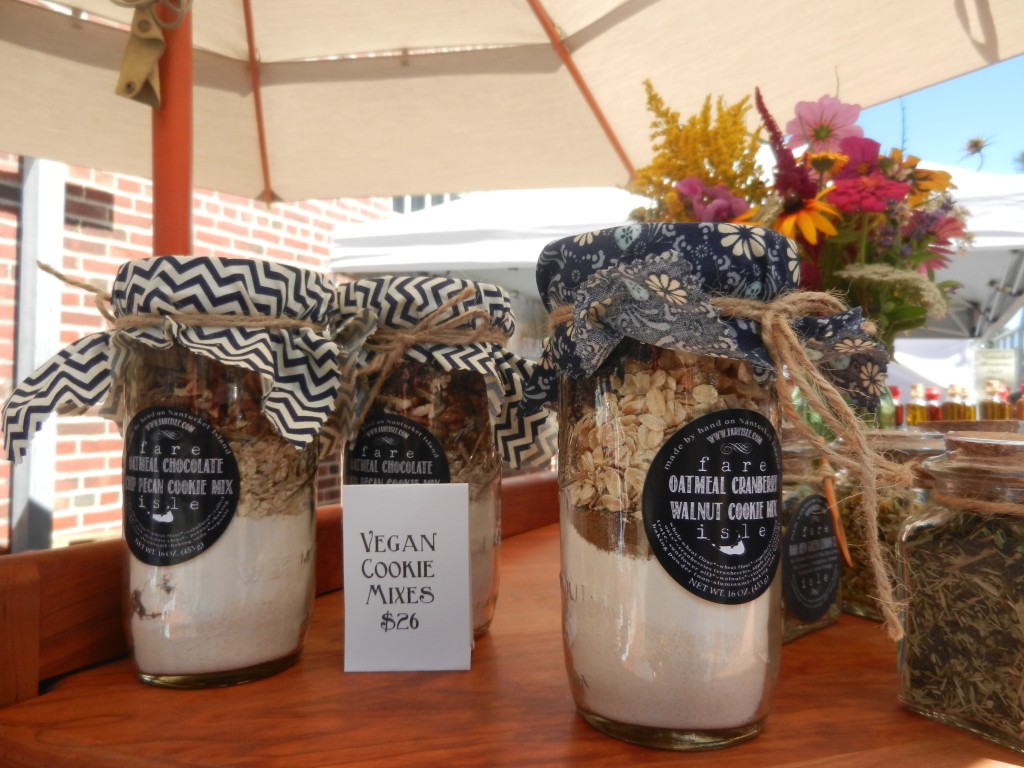 A woman who hosts a website called "Vegan Nantucket" has sometimes displayed an information table at the Saturday market. She was not in attendance during my visit to the island, however. She basically educates visitors regarding local vegan dining and shopping.
Another vendor nearby offers homemade Nantucket jams, containing the local fruits and berries.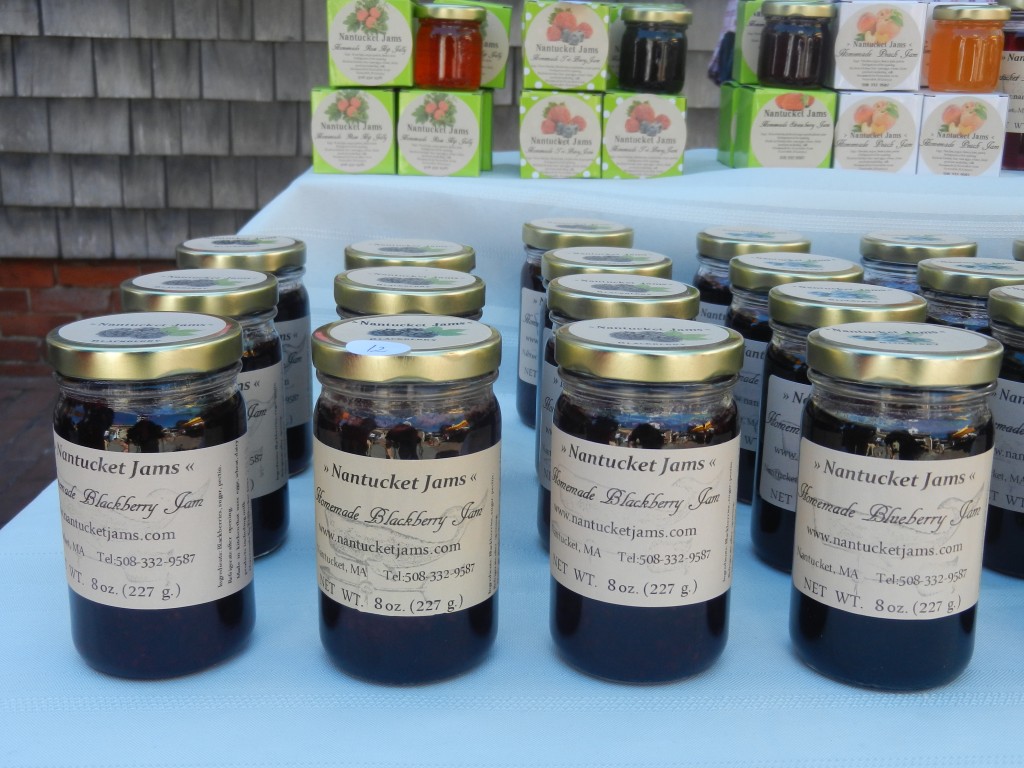 The next stop on my agenda was the Ack Fresh (Ack Fresh) juice shop. Located by the waterfront on picturesque Easy Street, this storefront sells fresh raw juices, as well as eco-friendly shampoos, clothing, and snacks.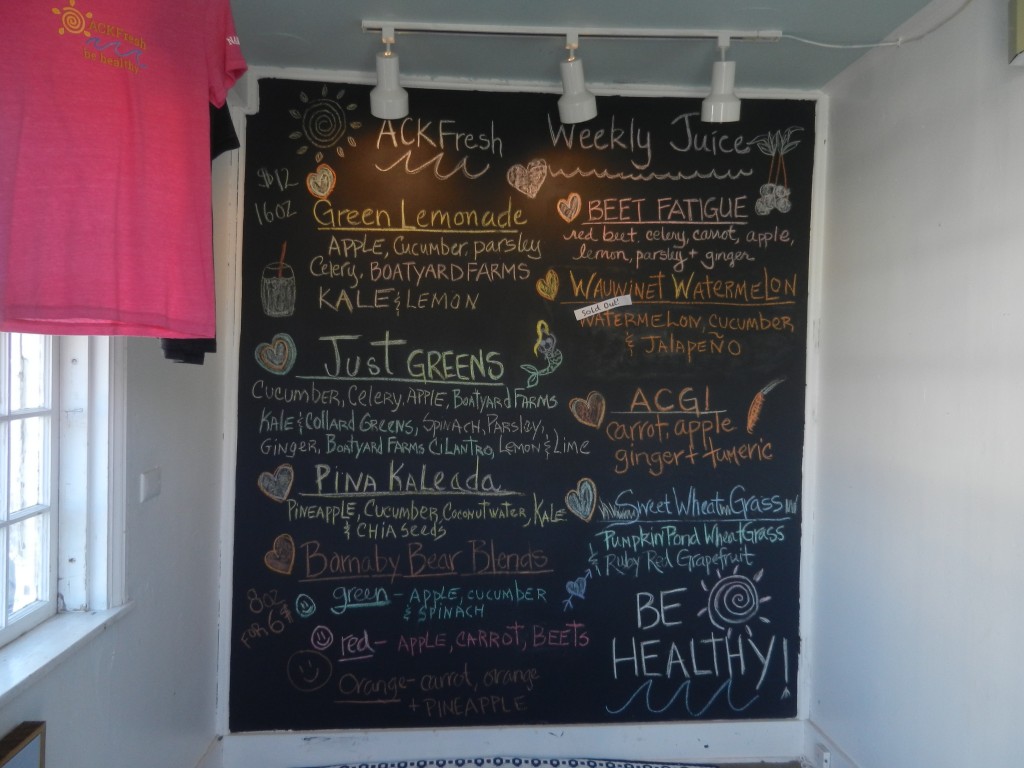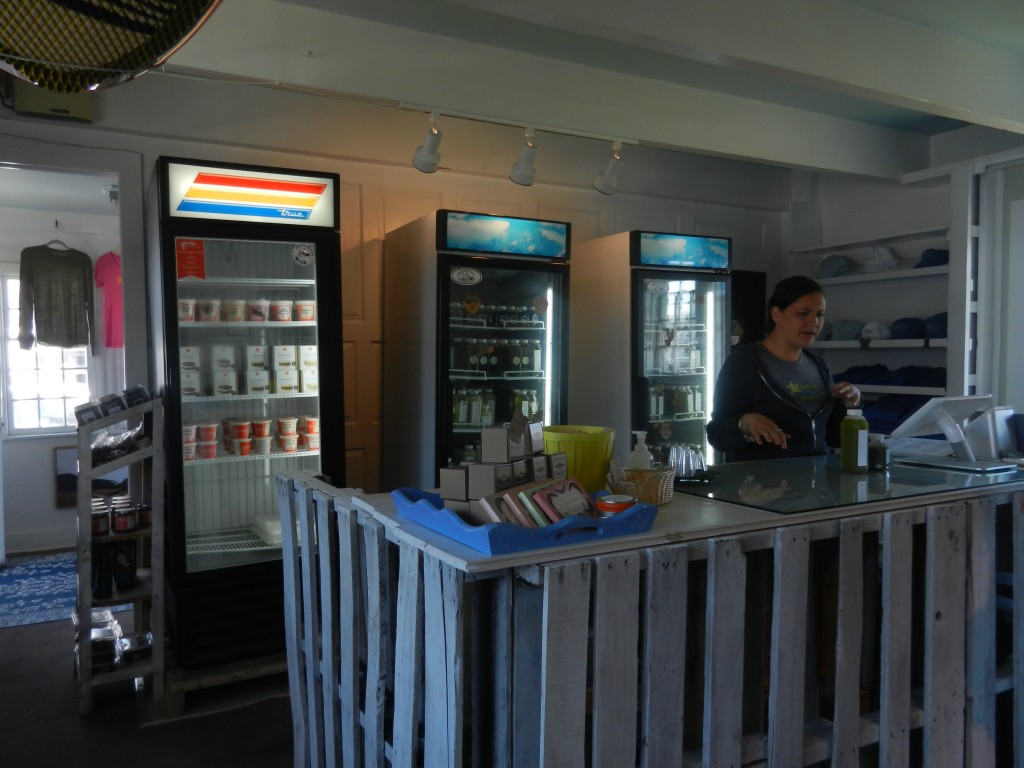 I purchased a vegan, lemon, coconut milk soap and a nutritiously refreshing, coldpressed juice containing apple, kale, and cucumber.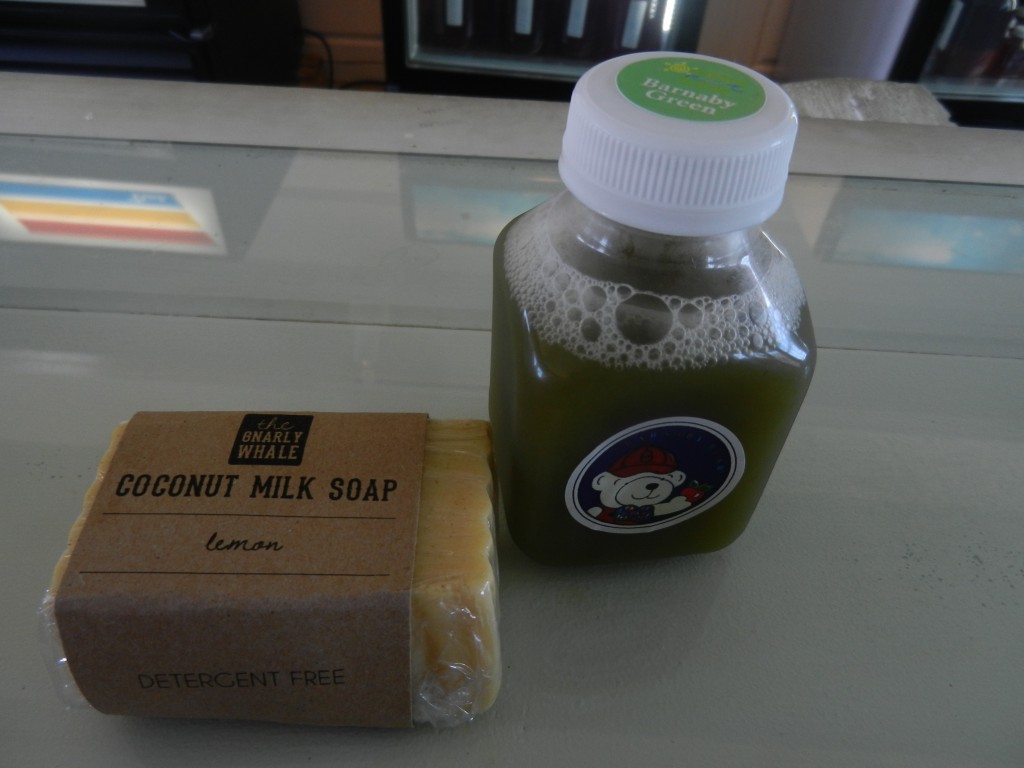 Across the road is the "Nantucket Surf Company" (Nantucket Surf Company). Remember those vegan "ice cream drops" from the "Fare Isle" market vendor? Her ice cream drops are sold at the Nantucket Surf Company! I purchased a box containing six pieces of "melt in your mouth", flavorful raspberry cream drops!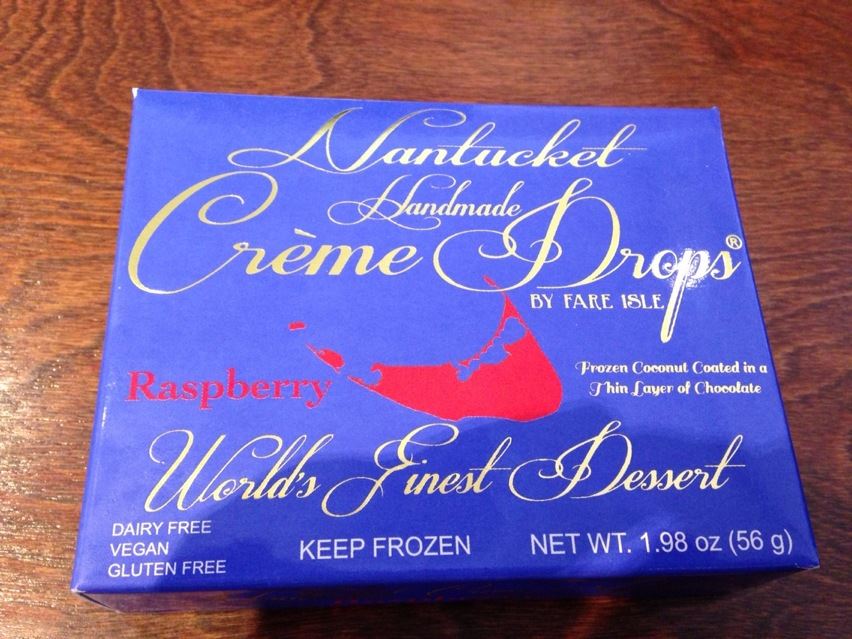 After my sweet snack, I strolled about the cobble-stoned Main Street for a while.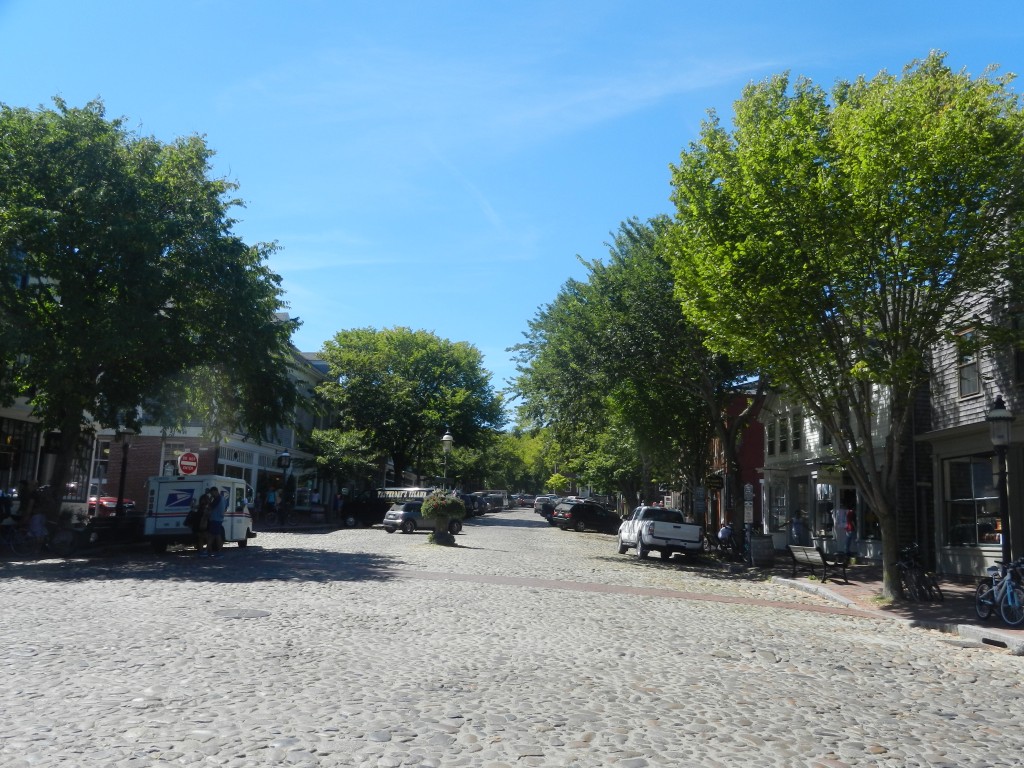 Several unique craft shops, gift shops, galleries, and fancy boutiques call this road their home.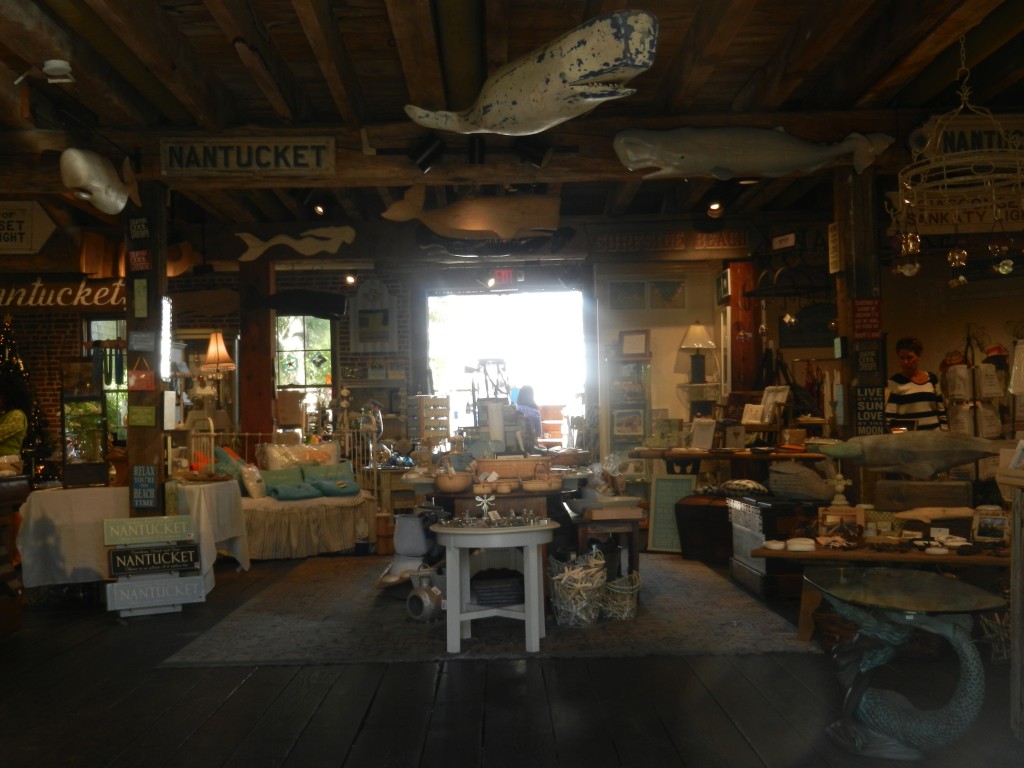 At the bottom of Main Street is one of my favorite spots on the island:the place where the yachts are docked! Tourists enjoy sitting on the wooden benches by the docks and just appreciating the view! Small wooden buildings line the perimeter of the harbor, housing clothing shops and art galleries.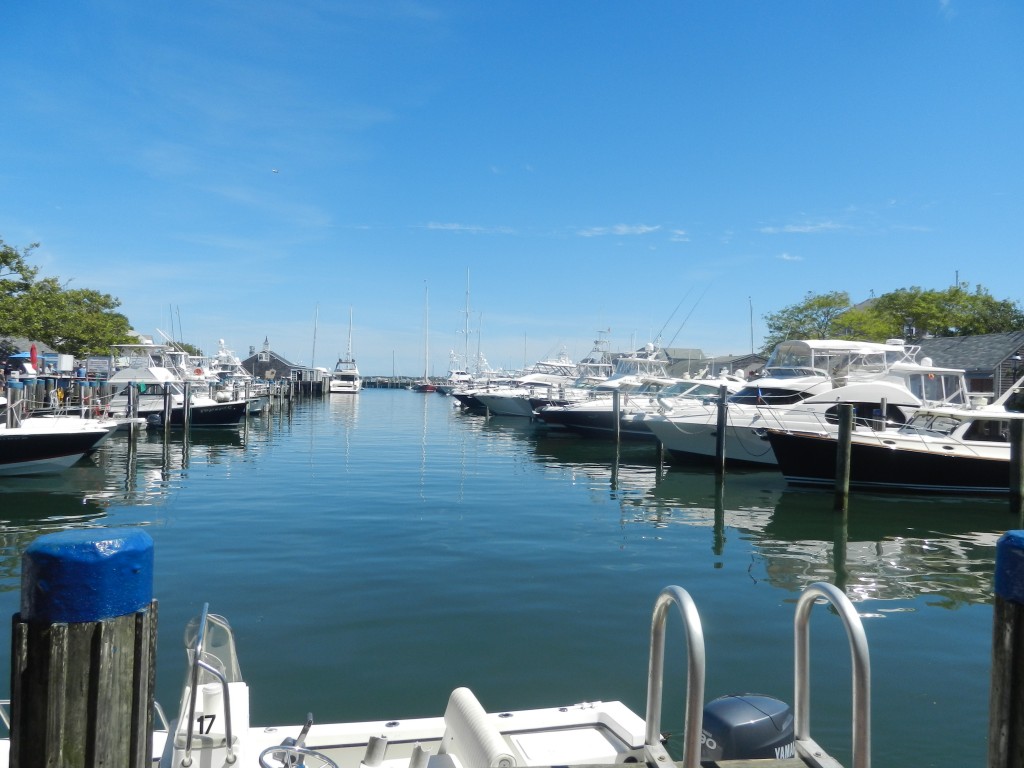 Further up on Main, I stopped by a couple of larger galleries to admire the paintings and sculptures.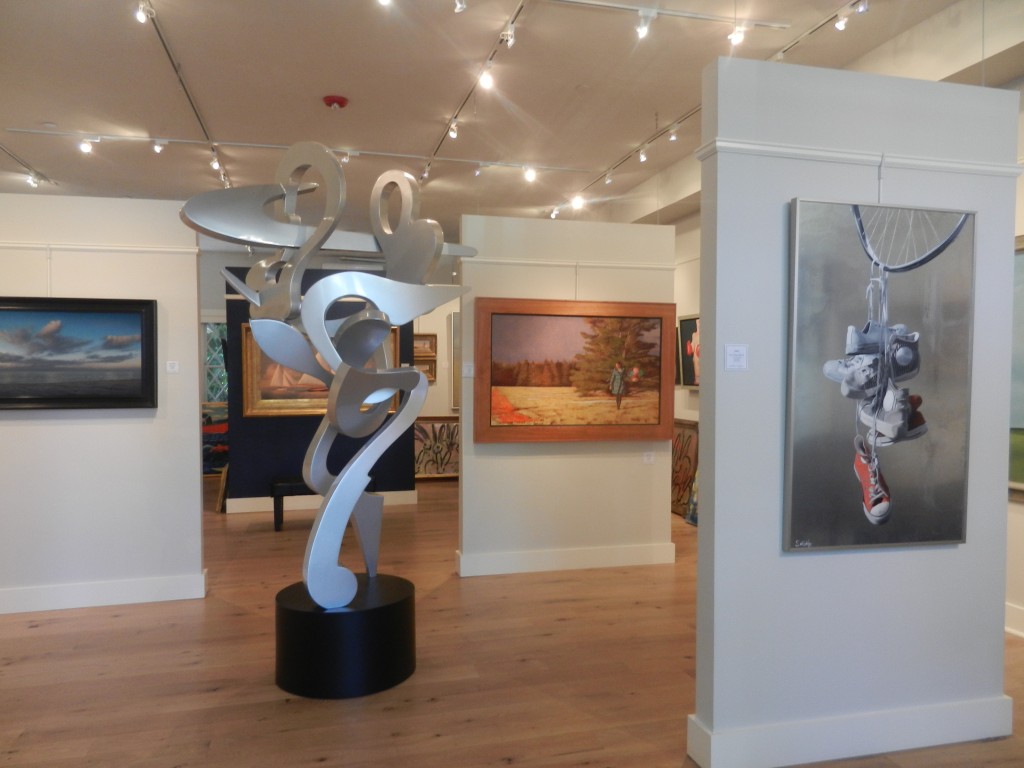 Not certain about the distance of my lunch spot, I got into a taxi for what turned out to be not even a ten minute ride. The Green (The Green Restaurant) serves up vegan-friendly, inexpensive fare for a quick, mid-day meal. I opted for the burrito with black beans, brown rice, tomatoes, lettuce, olives, and red onions, in a flour tortilla. It was deliciously spicy and flavorful! I also purchased a vegan, banana nut muffin as my dessert. The moist and chewy treat was yummy! The cafe also offers vegan brownies, as well as vegan bagel breakfast sandwiches.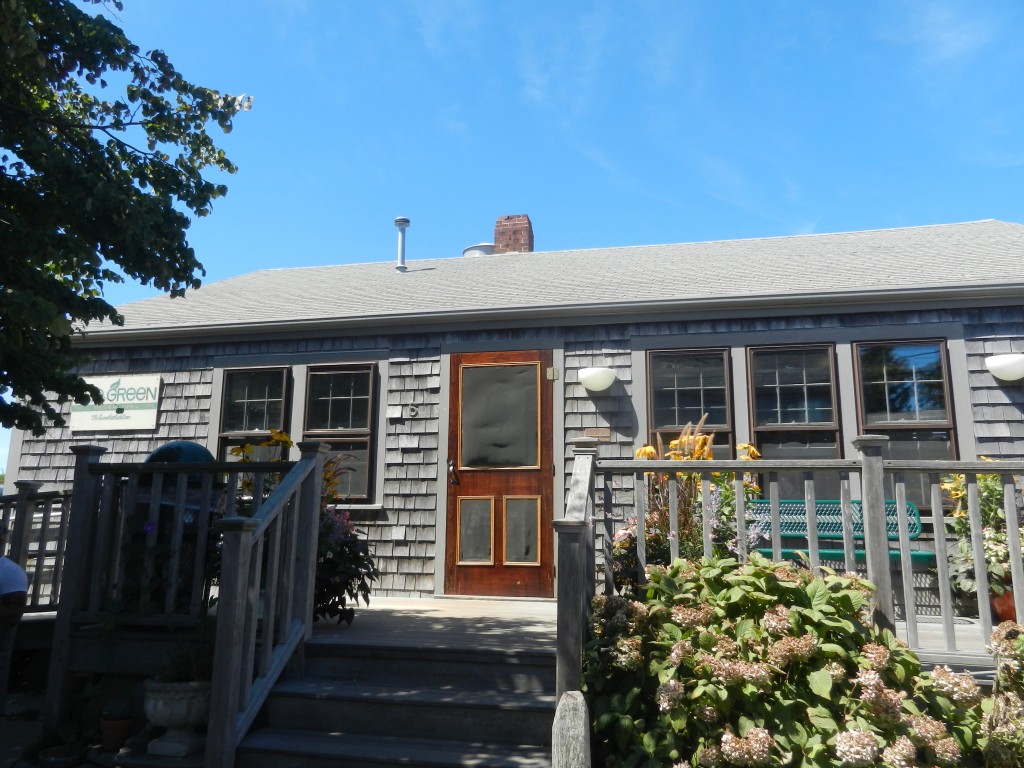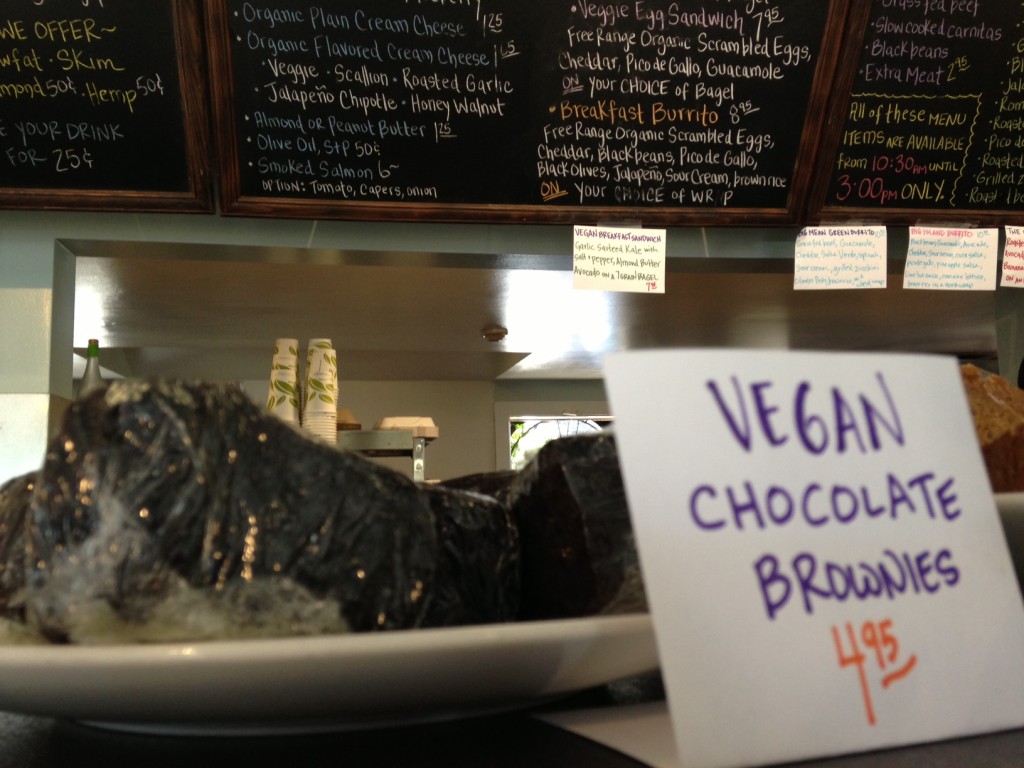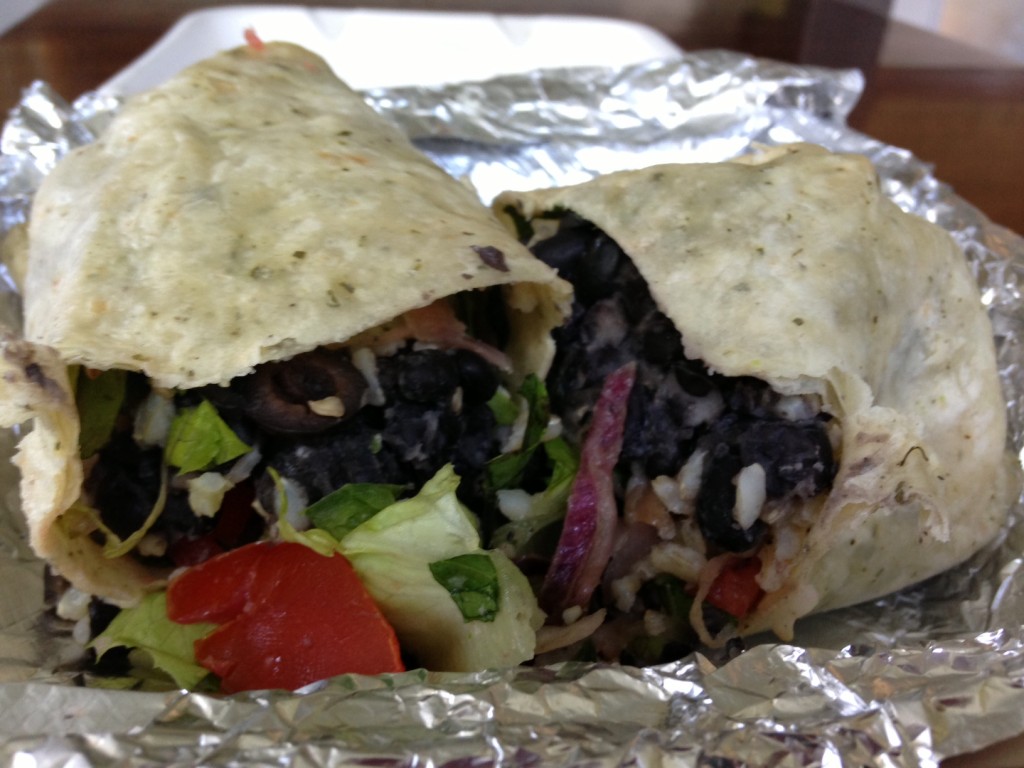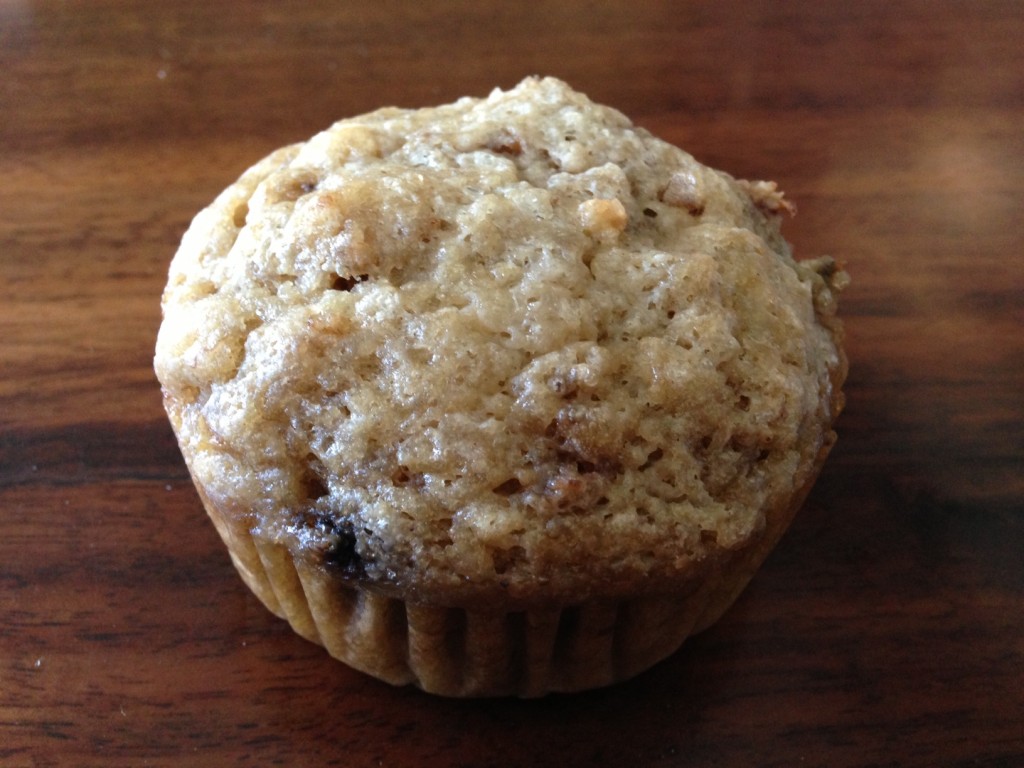 Back in town, I walked up Main Street to experience the stately old mansions of the elite "captains of industry" from back in the island's heyday. Guests may visit the interior of a few of these homes when the tours operate.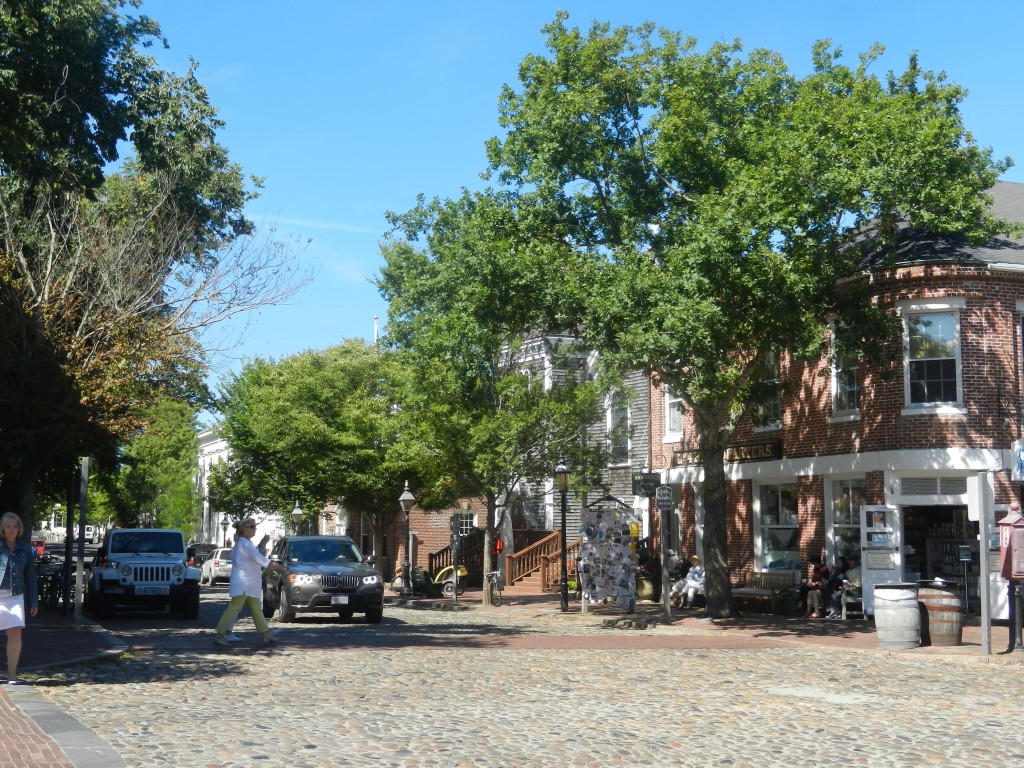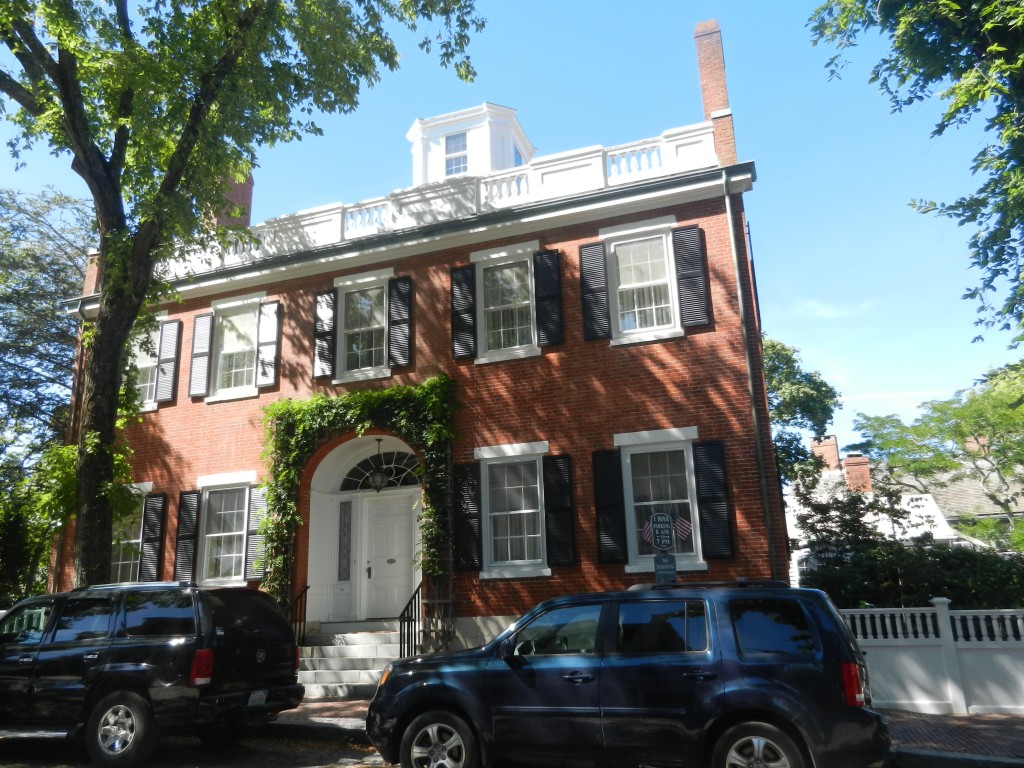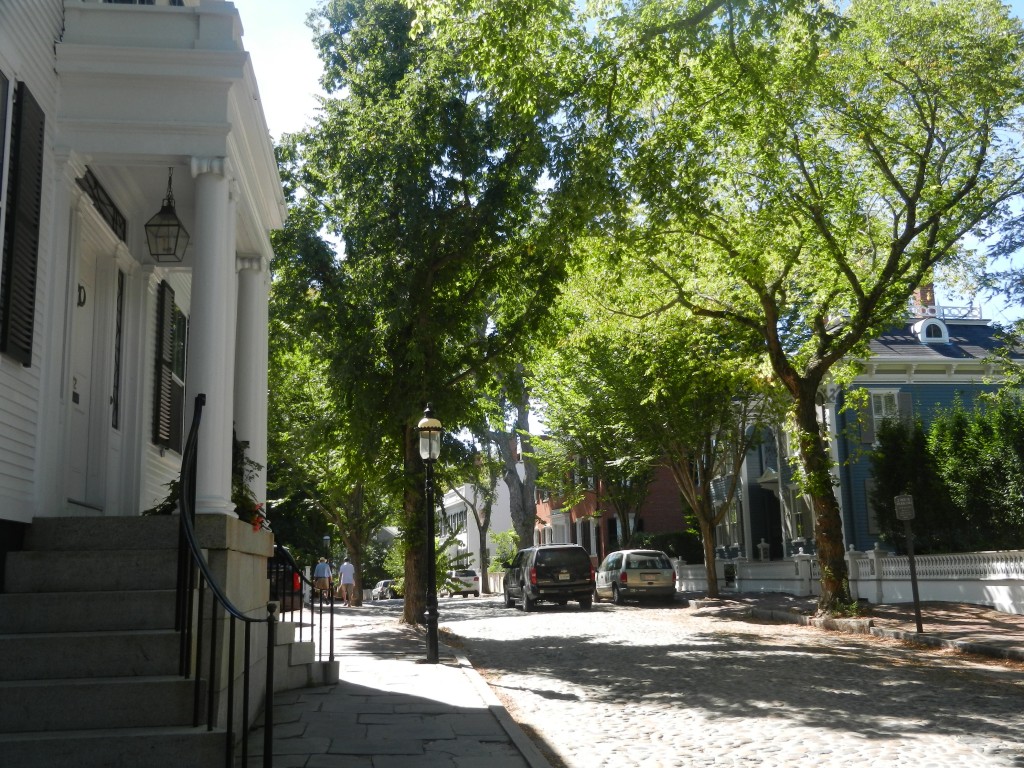 A nineteenth century church on the corner of Main and Centre Street stands proudly.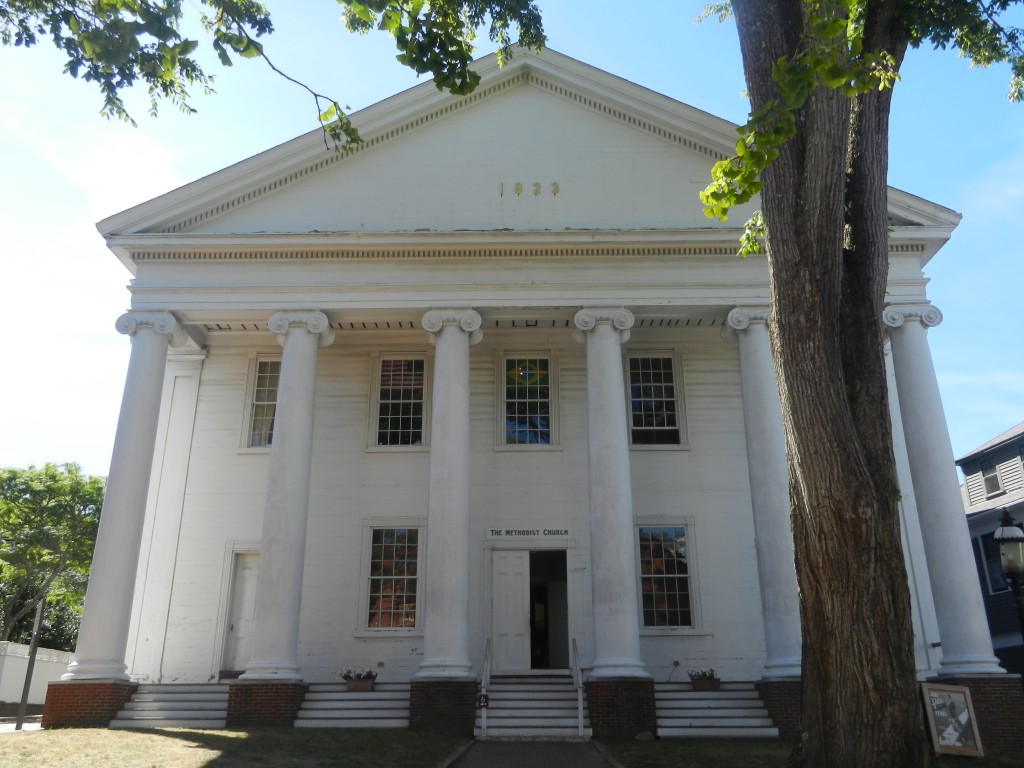 On the opposite side on upper Main Street, lies a clothing and accessories shop called "Vis A Vis". I went inside to check out their collection of vegan handbags and wallets.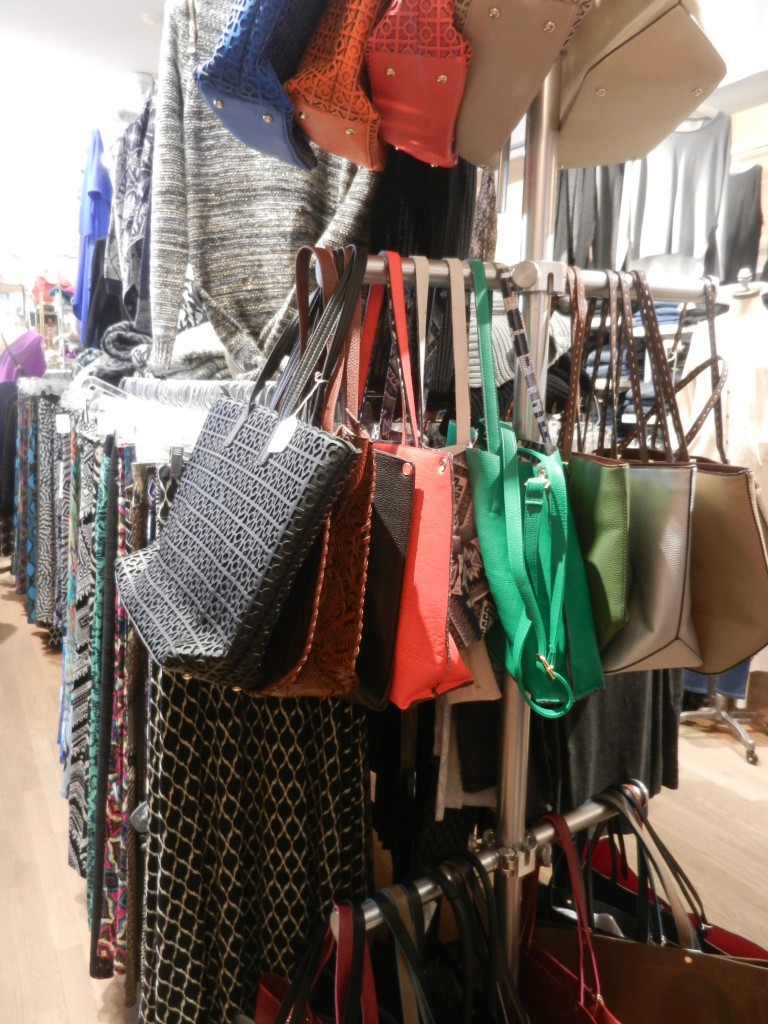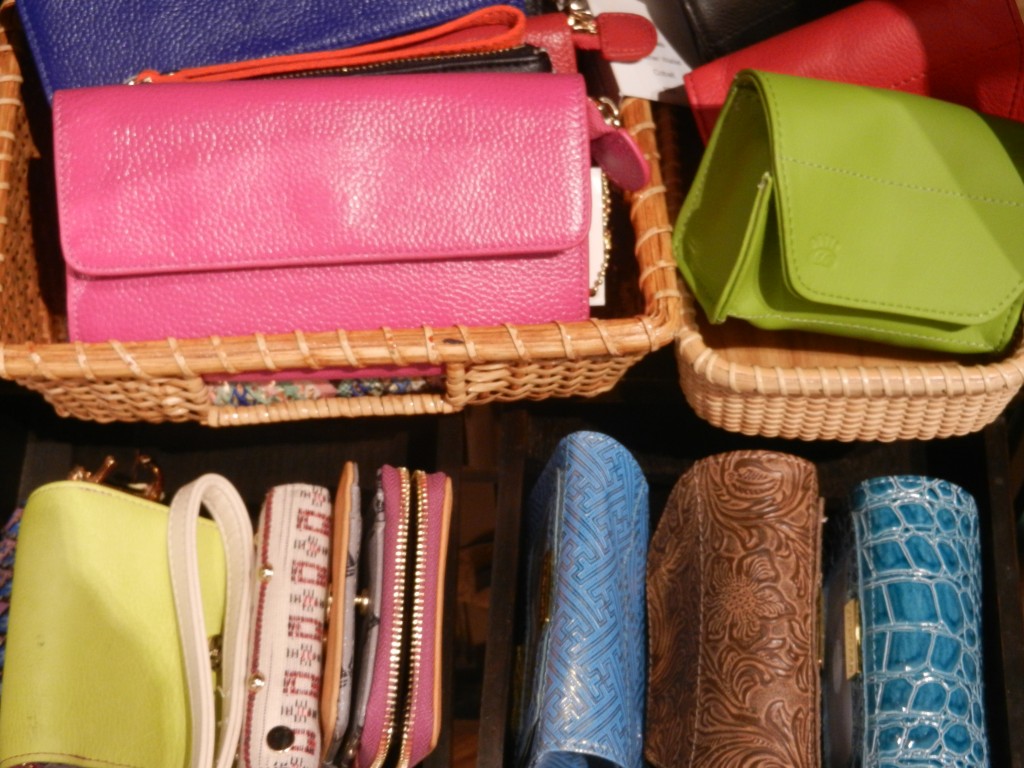 Now it was beach time! Nantucket can definitely boast of several stunning beaches! Surfside Beach is one of the most popular on the island. For $2, the city bus from downtown will bring tourists directly to the beach. A snack bar, restrooms, beach shop, and lifeguard stations make this a well-equipped location. This lengthy beach with its soft white sands and crashing waves provides a breath-taking spot to spend a summer afternoon! The water temperature is perfect enough to go for a dip.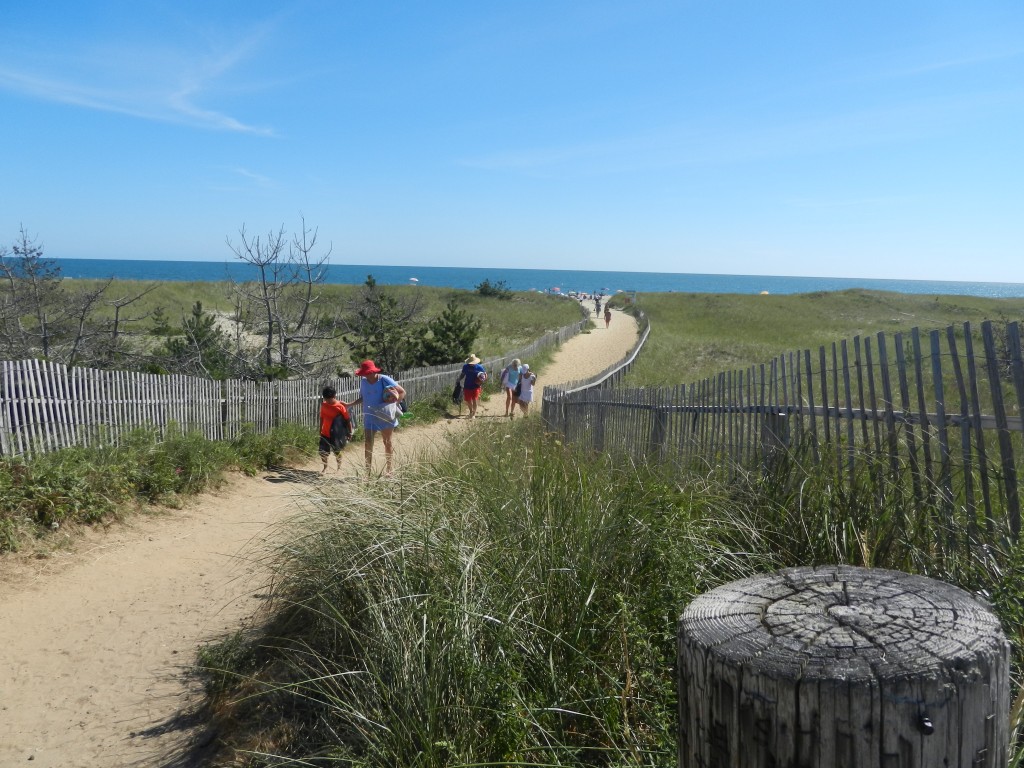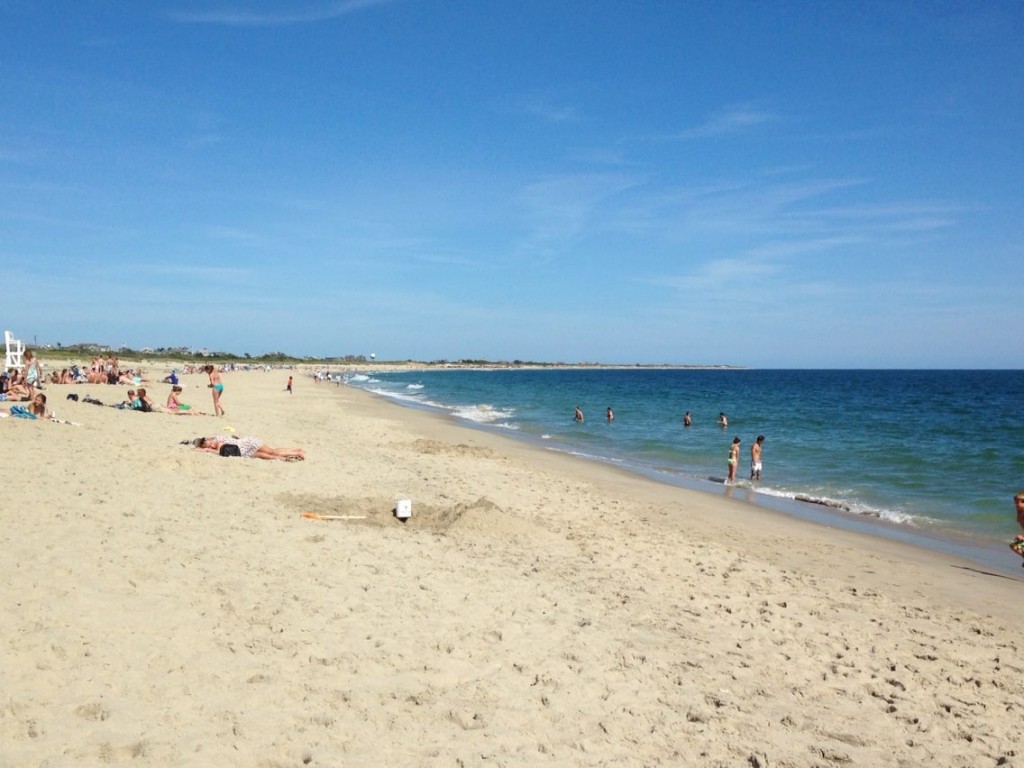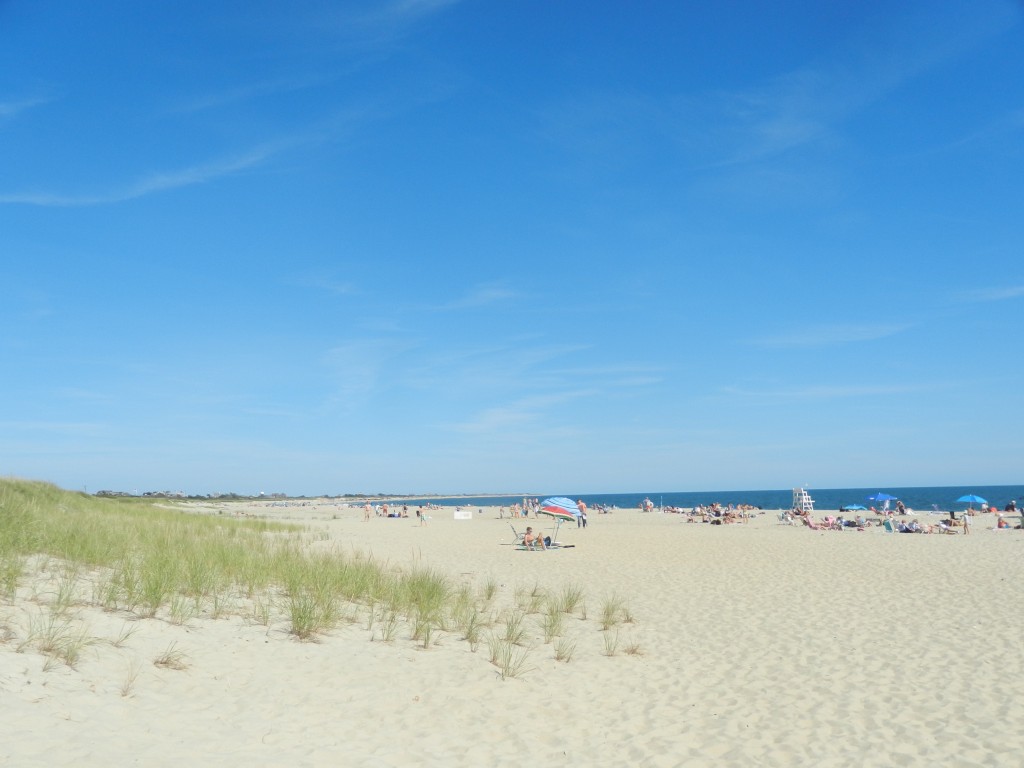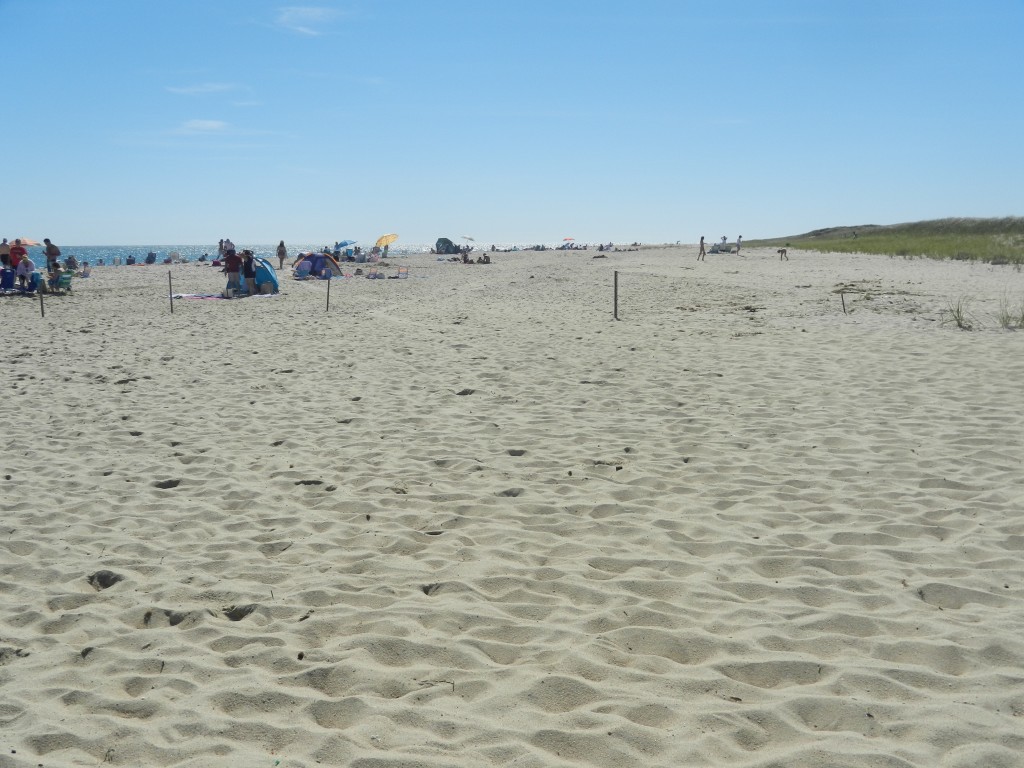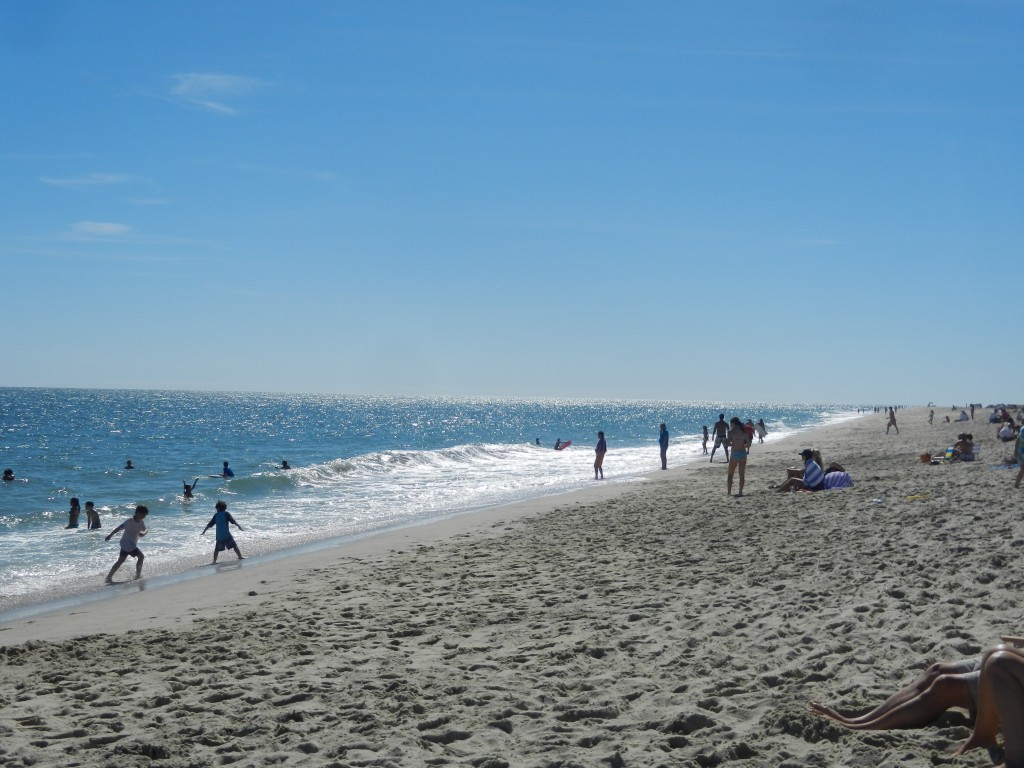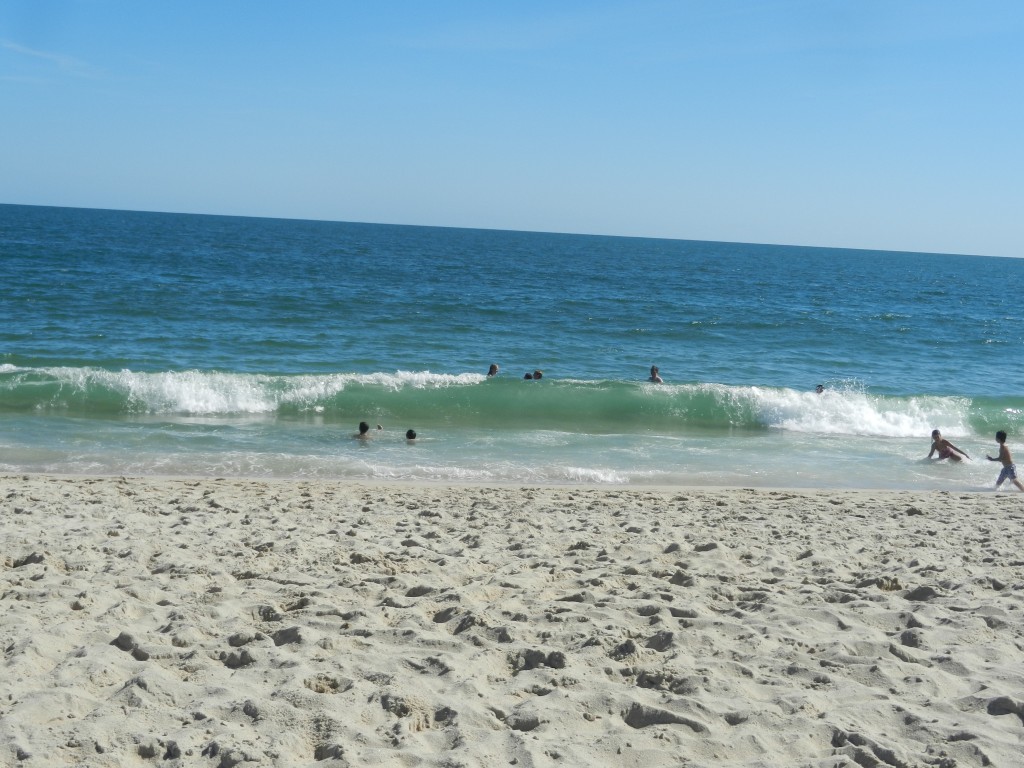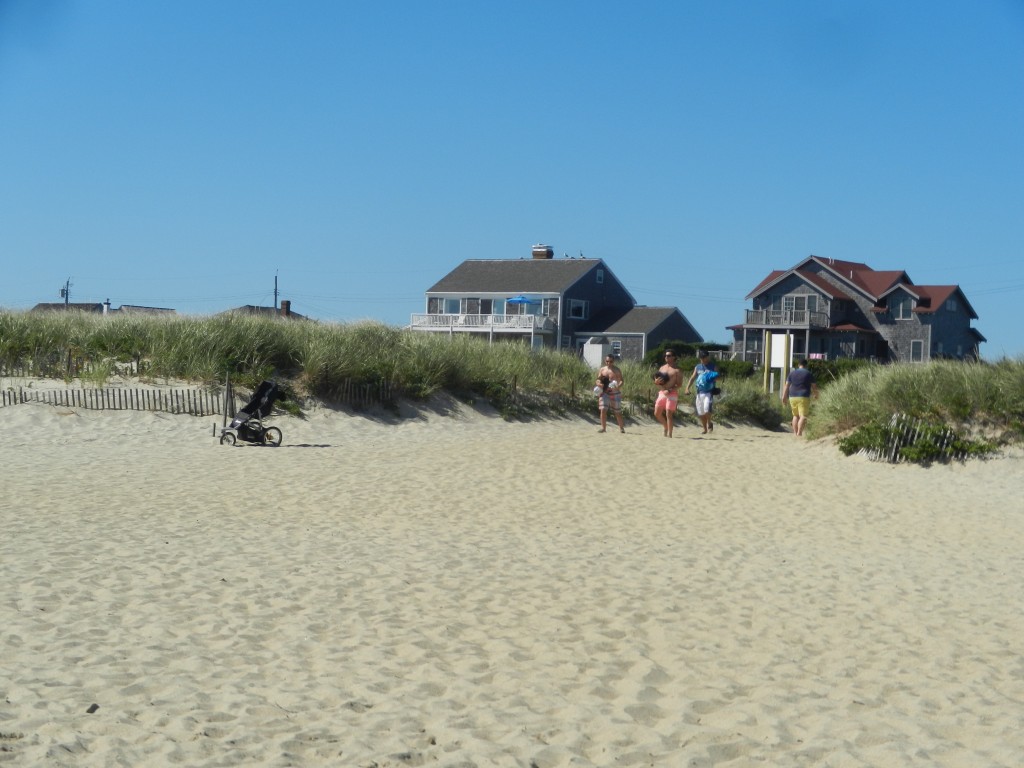 My three hours unwinding and relaxing at Surfside Beach had come to an end. When the bus dropped me back on Main Street, I walked by The Club Car which is a famous spot to spend an evening to hear some music.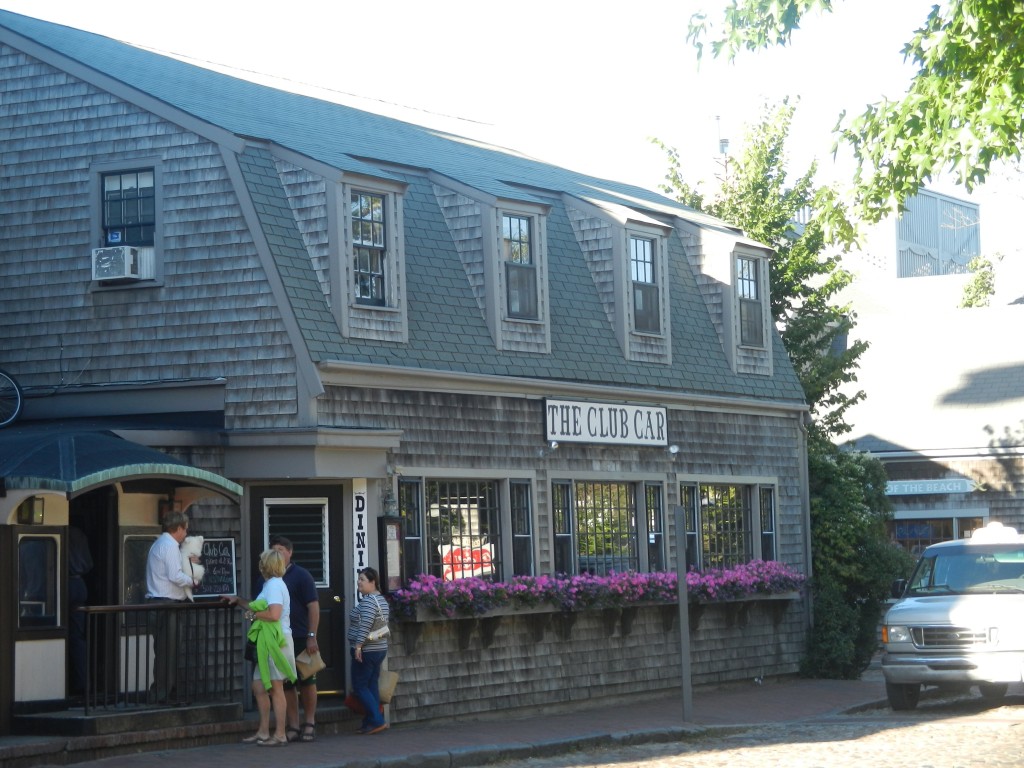 Dinner time was drawing near, so I headed over to Dune (Dune Restaurant ). This exquisite restaurant offers an eclectic menu of entrees and appetizers, including special vegan options. My dinner selection was the vegan tasting plate. Included in my entree was black rice, panzanella tomato salad, watermelon salad, broccolini, roasted fingerling potatoes, and rainbow carrots & beet vinaigrette. The meal was absolutely delicious! Each portion provided a unique and flavorful experience for my palate. If you would like to treat yourself to a upscale gourmet meal, then this is the place to do so! I dined in their covered outdoor patio. The atmosphere and ambiance at this elegant restaurant is worth paying a visit!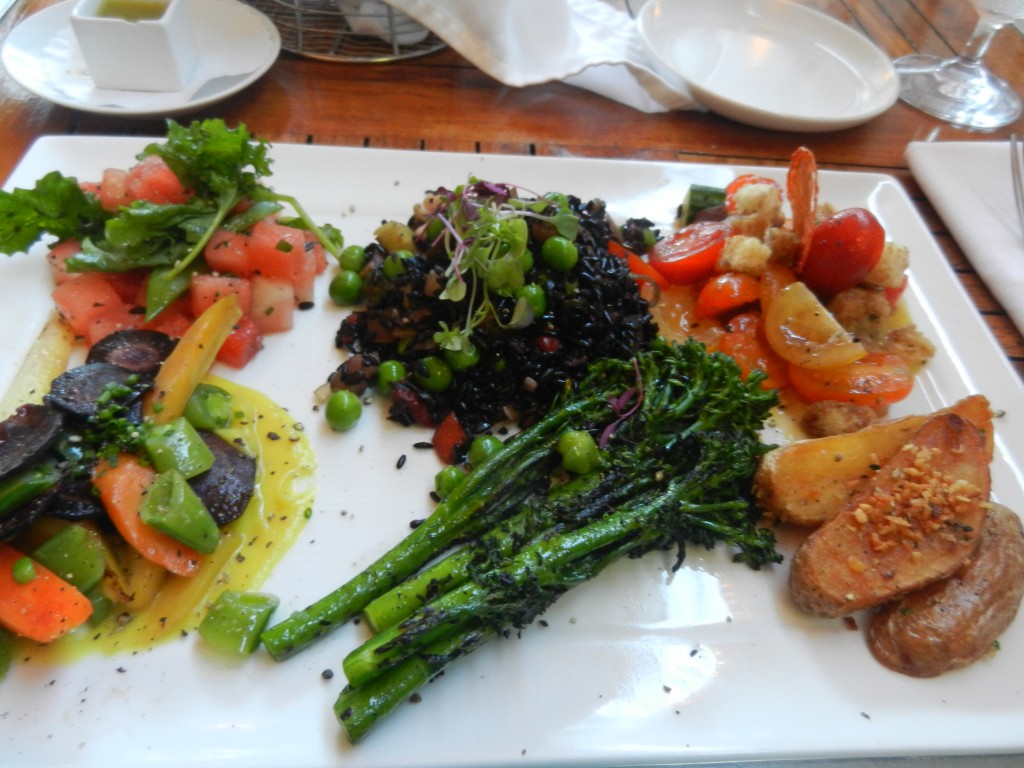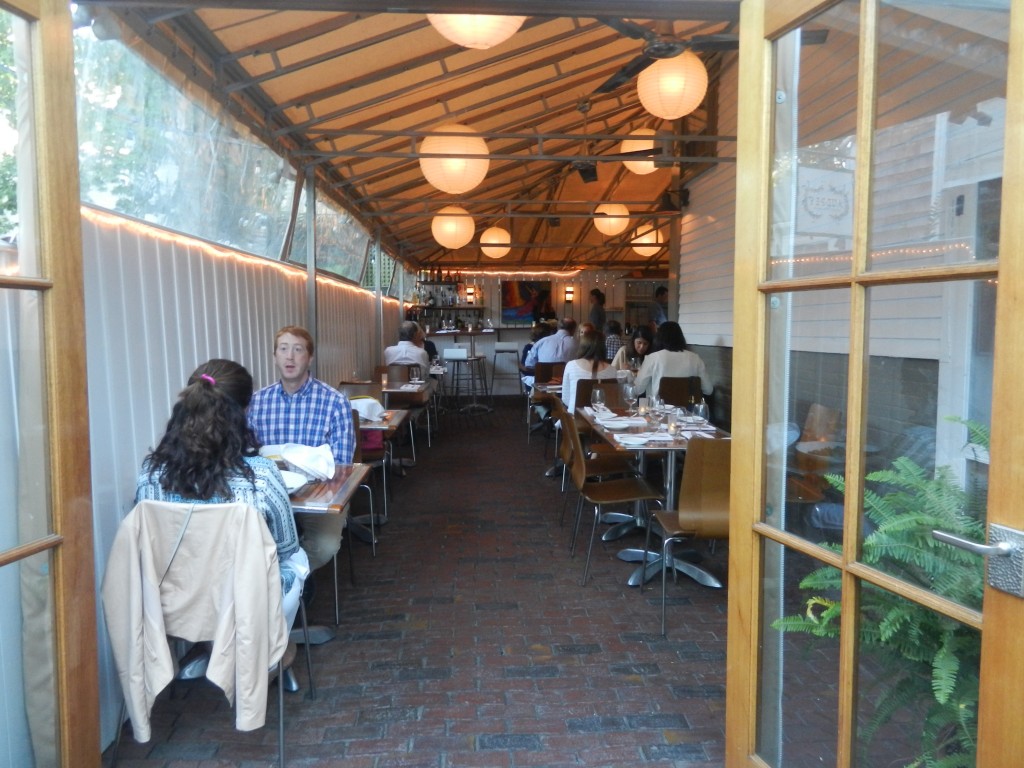 There was some time before my ferry would arrive back in port, so I strolled about the various streets in town.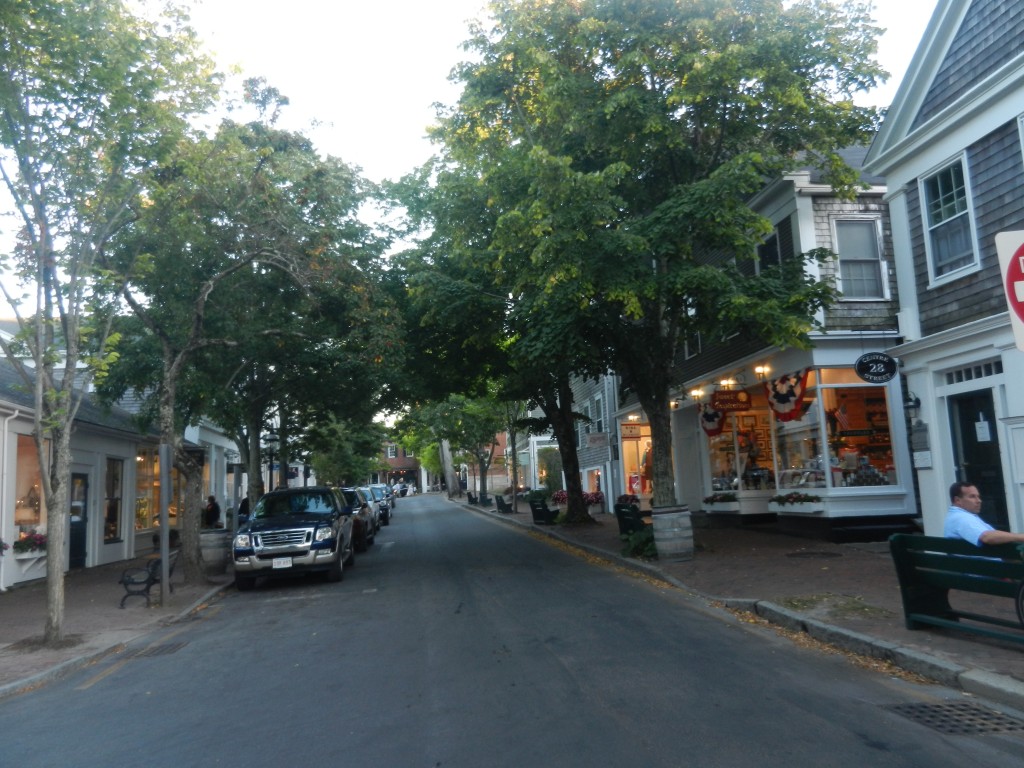 I came upon a historic old church; the First Congregational Church, built in 1725.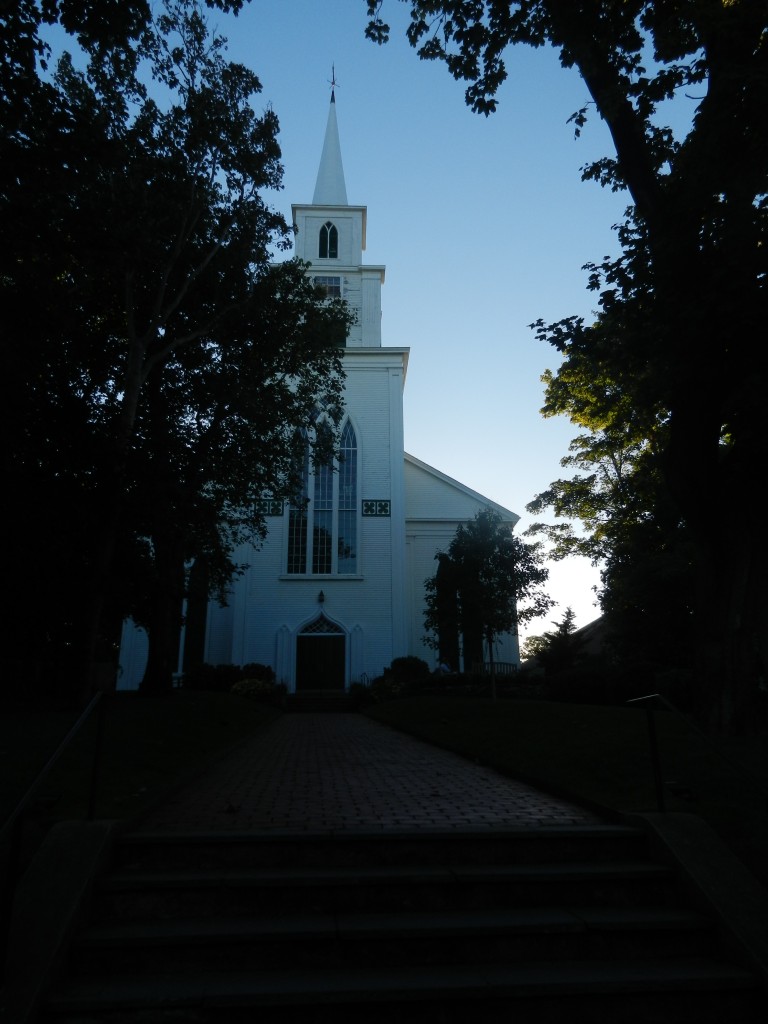 Several lovely inns with their flower-trimmed windows met my gaze.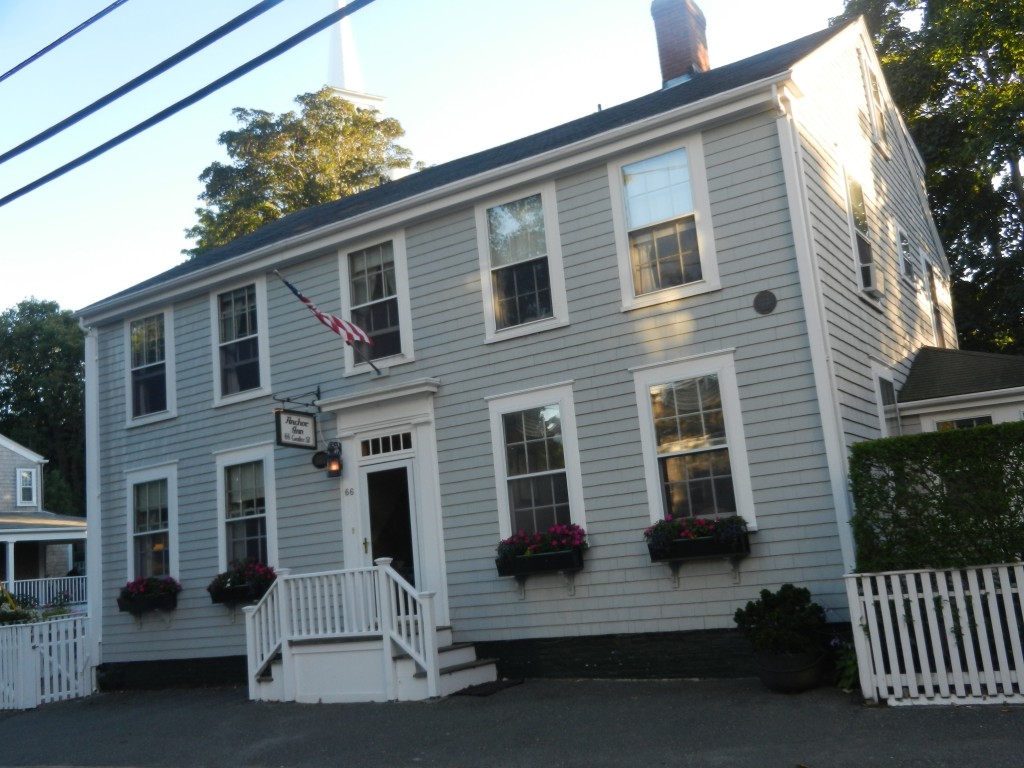 ---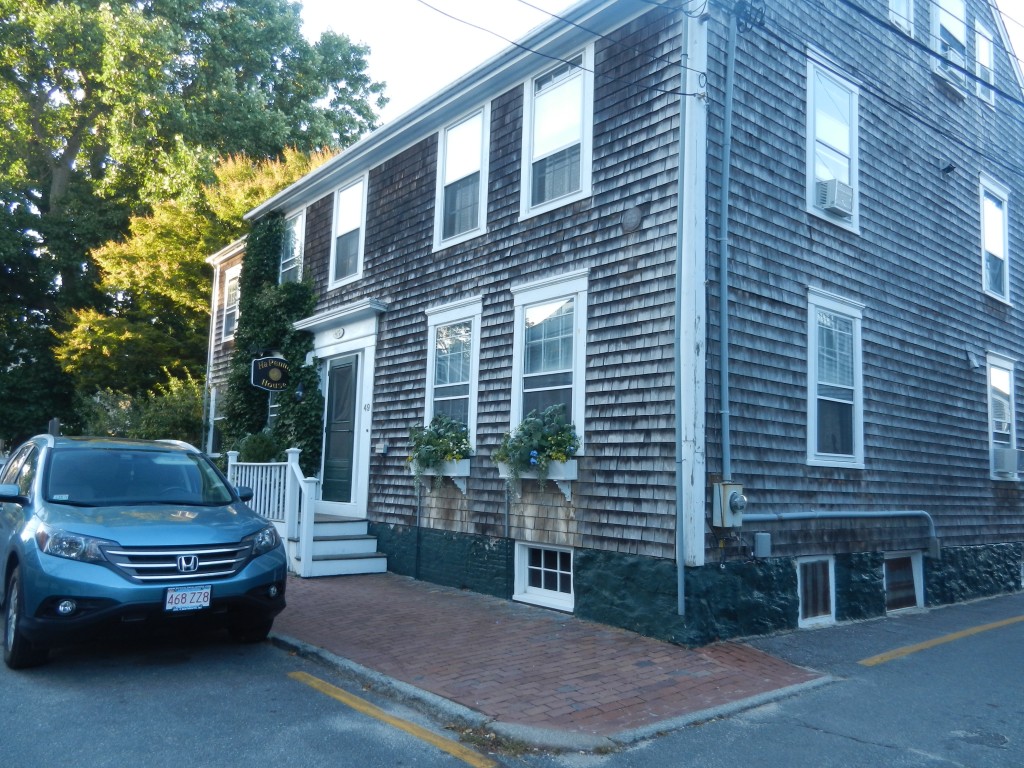 The Atheneum with its regal white pillars stood before me. The island's library is housed in a historic building constructed in the 1840s. William Coffin,a wealthy Nantucket banker had heard young abolitionist Fredrick Douglass give an anti-slavery speech in New Bedford and invited him to speak on Nantucket. Mr. Douglass did indeed visit and was persuaded to speak at Nantucket's first anti-slavery convention.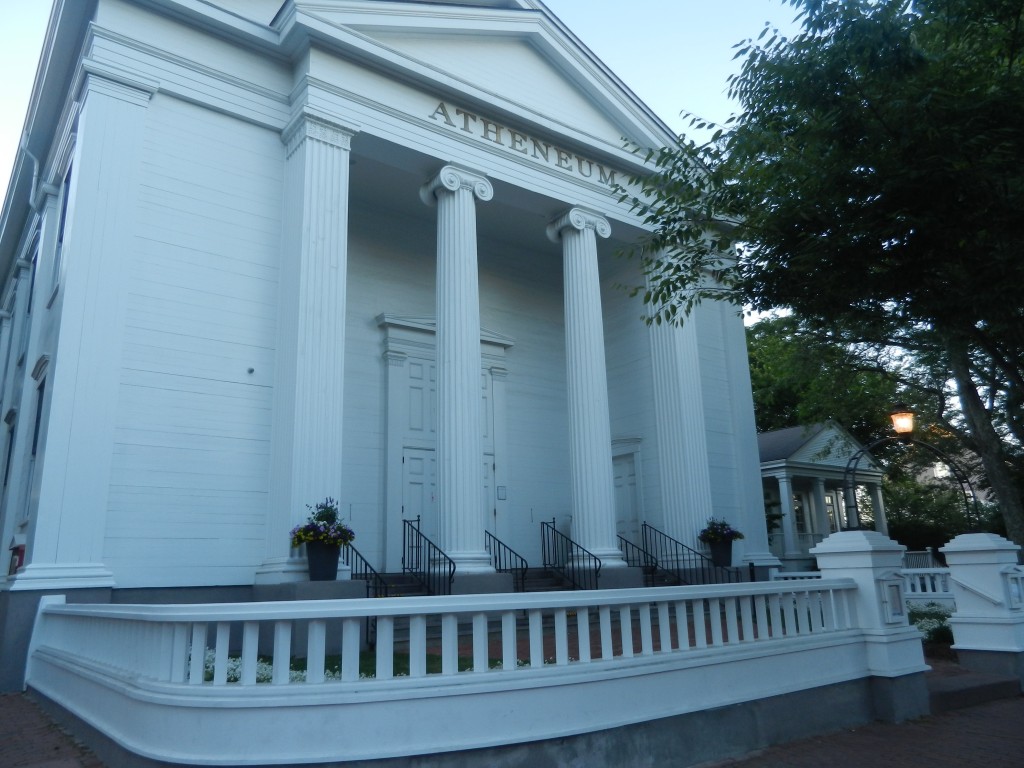 As the evening was drawing to a close, the setting sun over the waters on Easy Street provided a gorgeous vision to behold!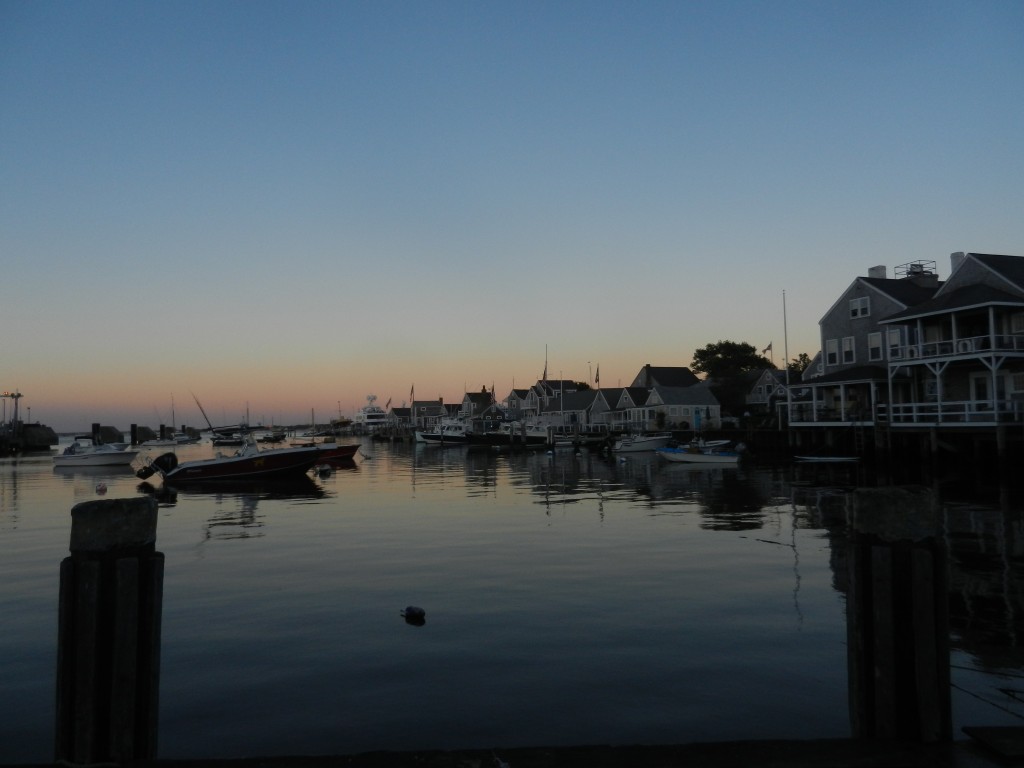 It was eight o'clock in the evening when the ferry had arrived back in port. I caught one last glance of the stunning island cityscape as the ship started to depart for the return journey back to Hyannis.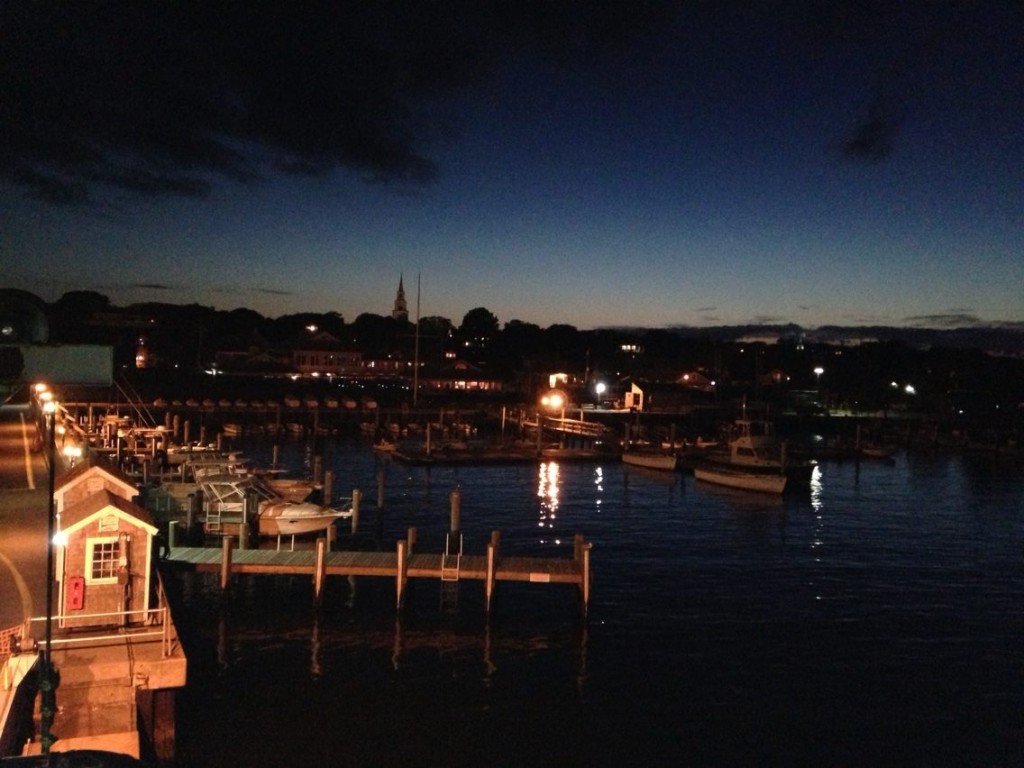 I really enjoyed this getaway to my beloved Nantucket! This jewel of an island offers breath-taking vistas, gorgeous beaches, quaint cobble-stoned streets, the arts, and wonderful vegan dining! I encourage every vegan tourist to visit the island.
Tweet This Post