Every child loves teddy bears. Many a grownup will admit that they cannot resist a cute and cuddly bear, as well. I, too acknowledge my affinity for these precious creatures. Thus a day trip to Vermont and the "Vermont Teddy Bear Company" became a reality this past August. Of course, there were other reasons for visiting northern Vermont. New vegan-friendly places in the city of Burlington prompted my return. Whether it be a warm Summer day or a cooler Autumn afternoon, a road trip to Vermont is sure to please.
After a three hour drive north, I arrived in Burlington, Vermont. My morning started with breakfast at Pingala Cafe (Pingala Cafe). The area's first all vegan cafe serves up breakfast items, baked goods, lunch options, and juices and smoothies. The restaurant is housed in a historic old mill building, by the Winookski River. The chef creates creative cuisine, using organic produce. I purchased my breakfast and lunch meals there. The whole wheat, walnut, and raisin cinnamon roll was superb.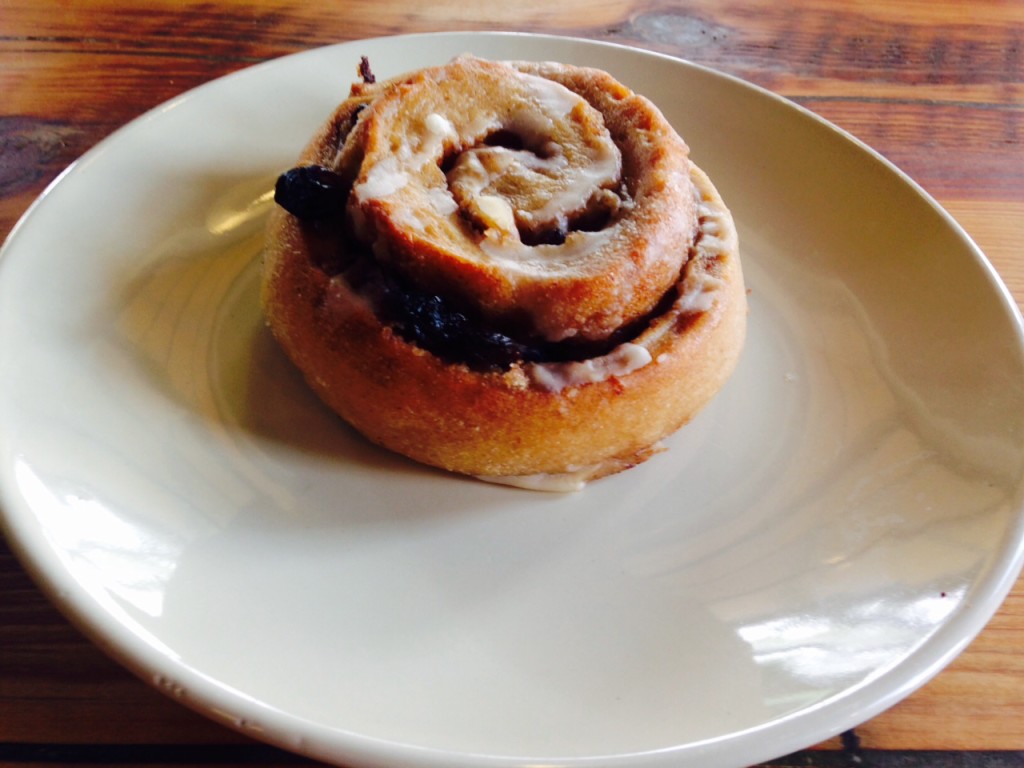 For lunch, I opted for the Karma Burger sandwich. The veggie burger was topped with mixed greens, roasted tomato, red onion, cheese crisp and chipolte aioli on toasted millet bread. It was accompanied by a salad and pickle. What a delicious vegan burger!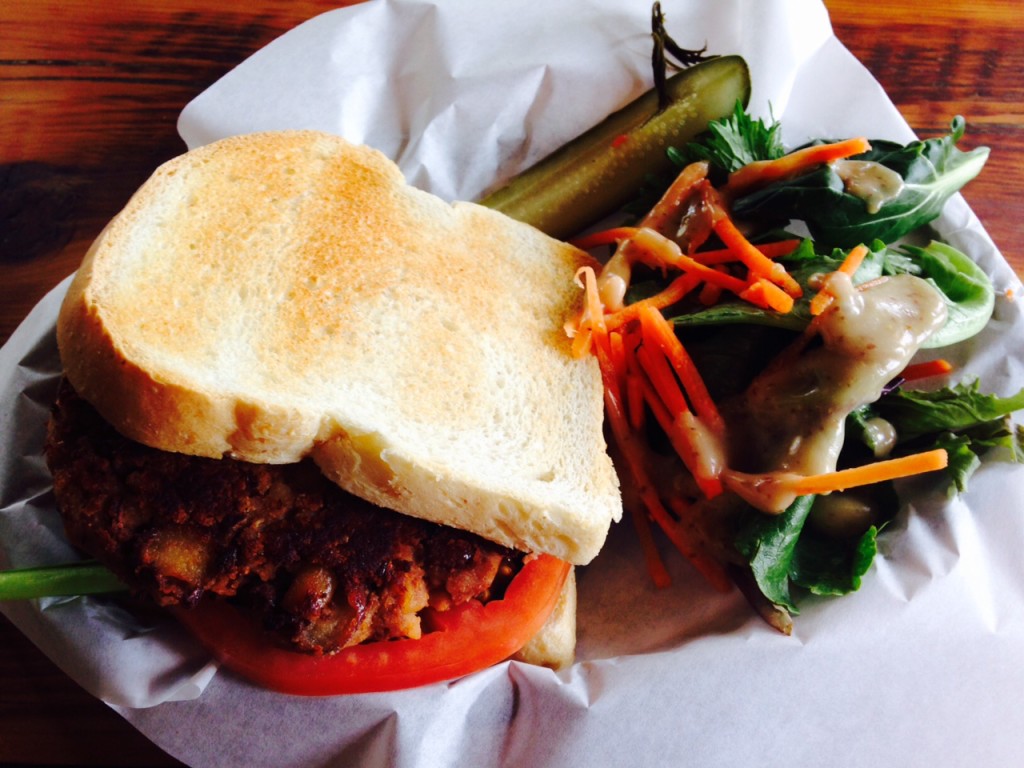 My morning beverage selection was the Berry Bliss Smoothie made with mixed berries, banana, maple syrup, and coconut water. It was wonderfully flavorful.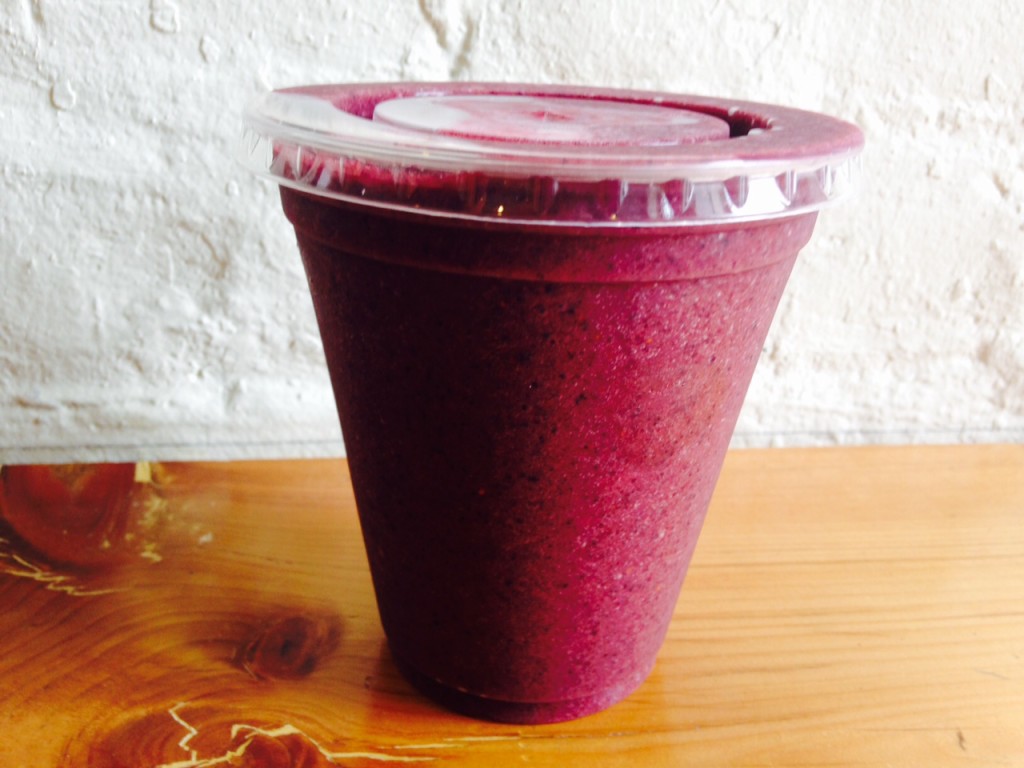 The first stop on my itinerary was the Shelburne Museum, in nearby Shelburne, Vermont. This museum captures the spirit of Americana and art. Whether its folk art, paintings, or historic homes spanning 300 years time, there is much to explore for visitors.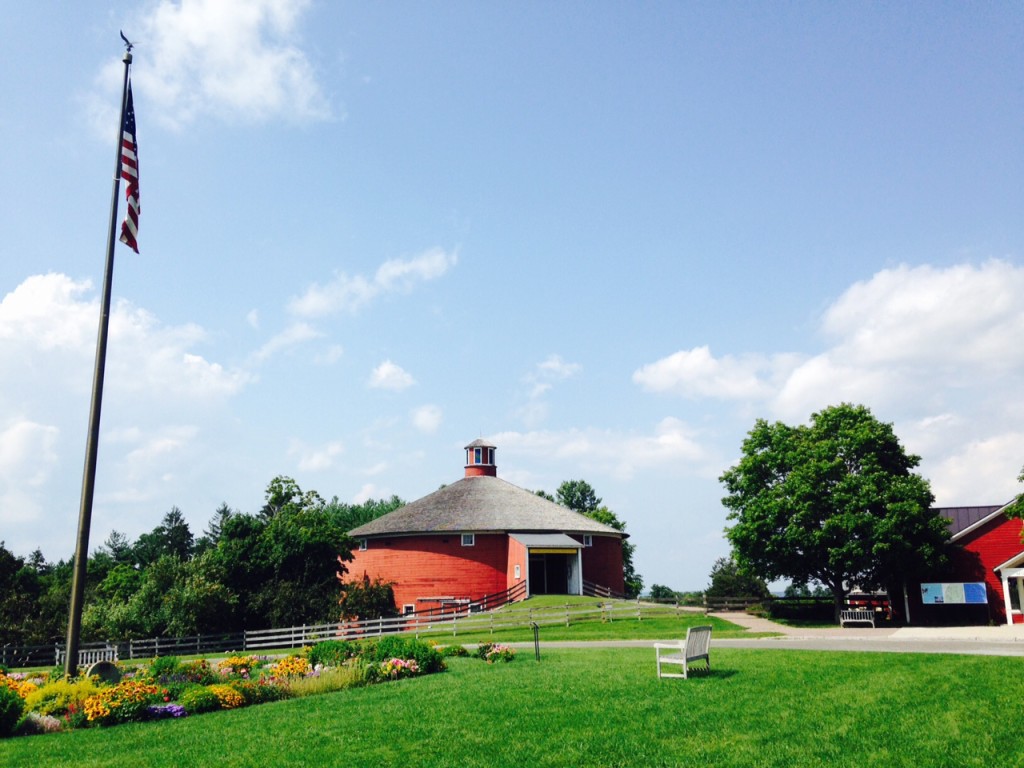 One of the many museum buildings on the grounds, showcases Vermont furniture and woodworking from the 19th century period.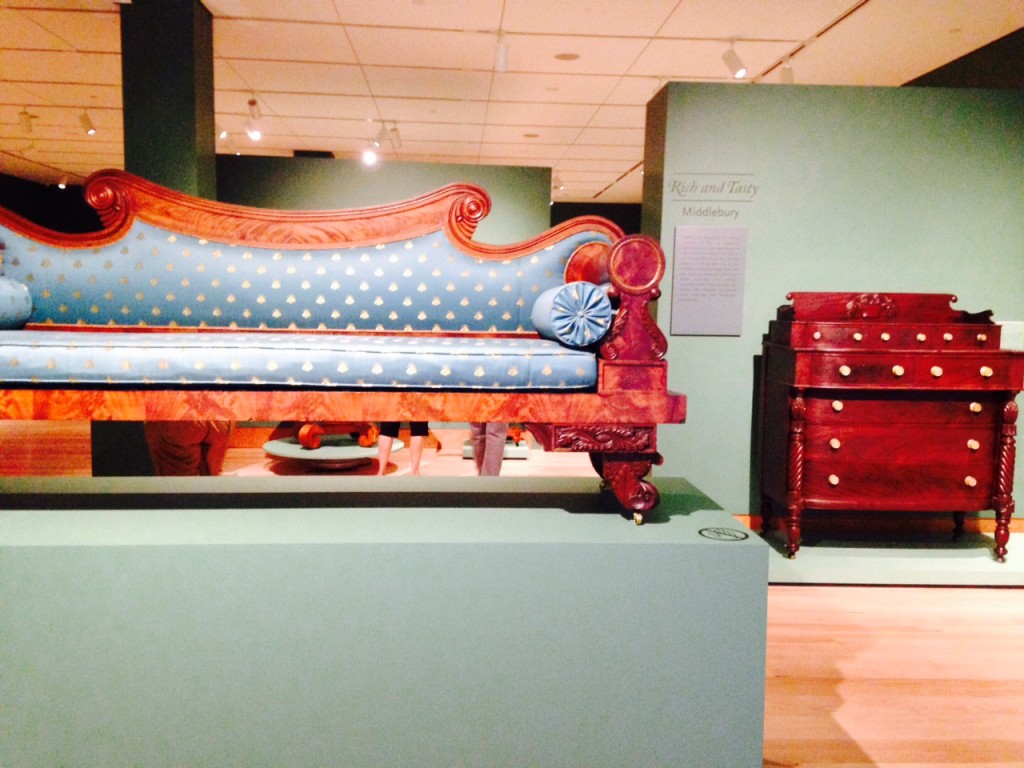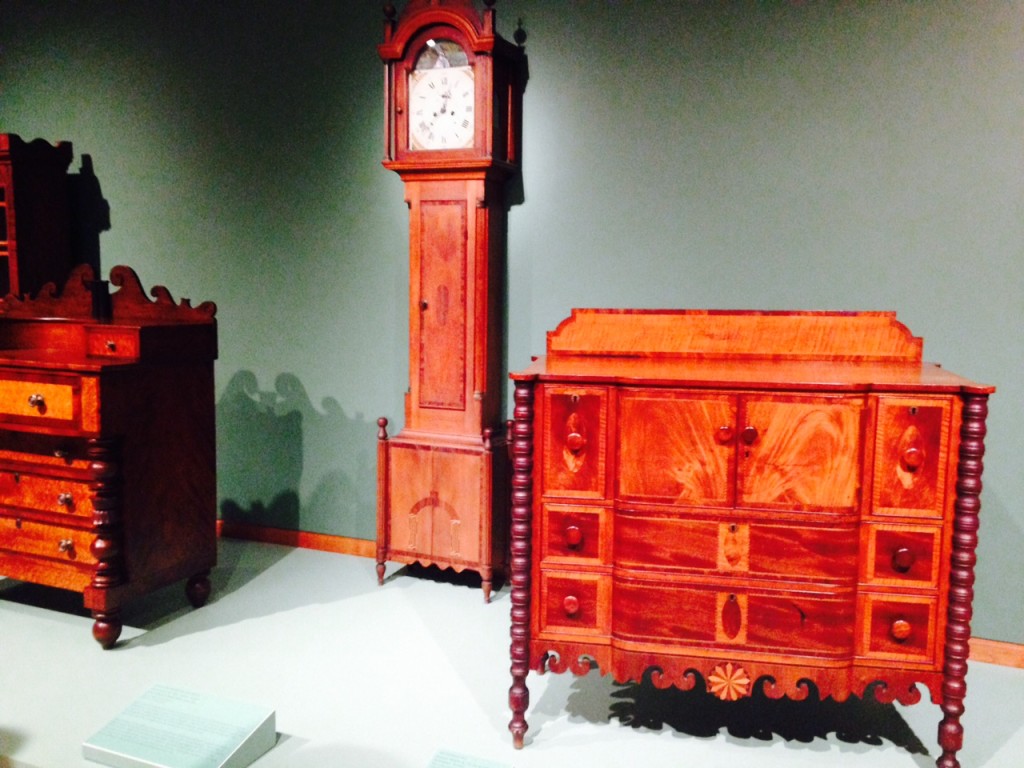 Steamboat Ticonderoga is a restored National Historic Landmark. It operated on Lake Champlain from 1906 until 1953. Its staterooms, spacious dining room, and impressive staircase are reminiscent of the grandeur of the heydey of steamship travel.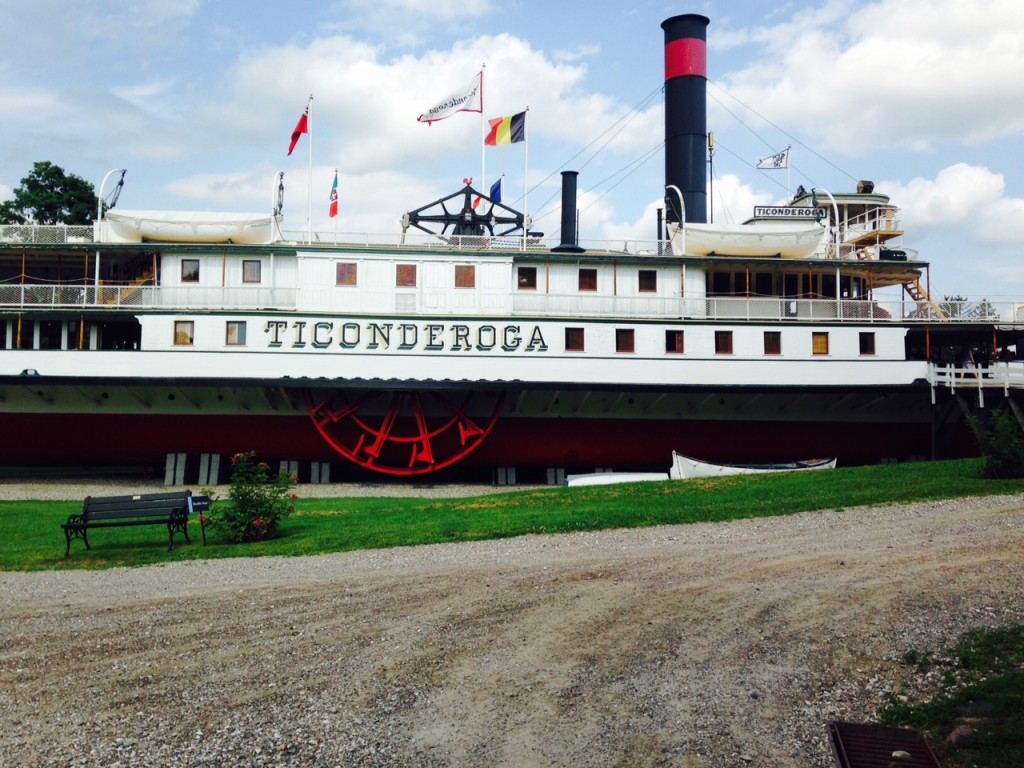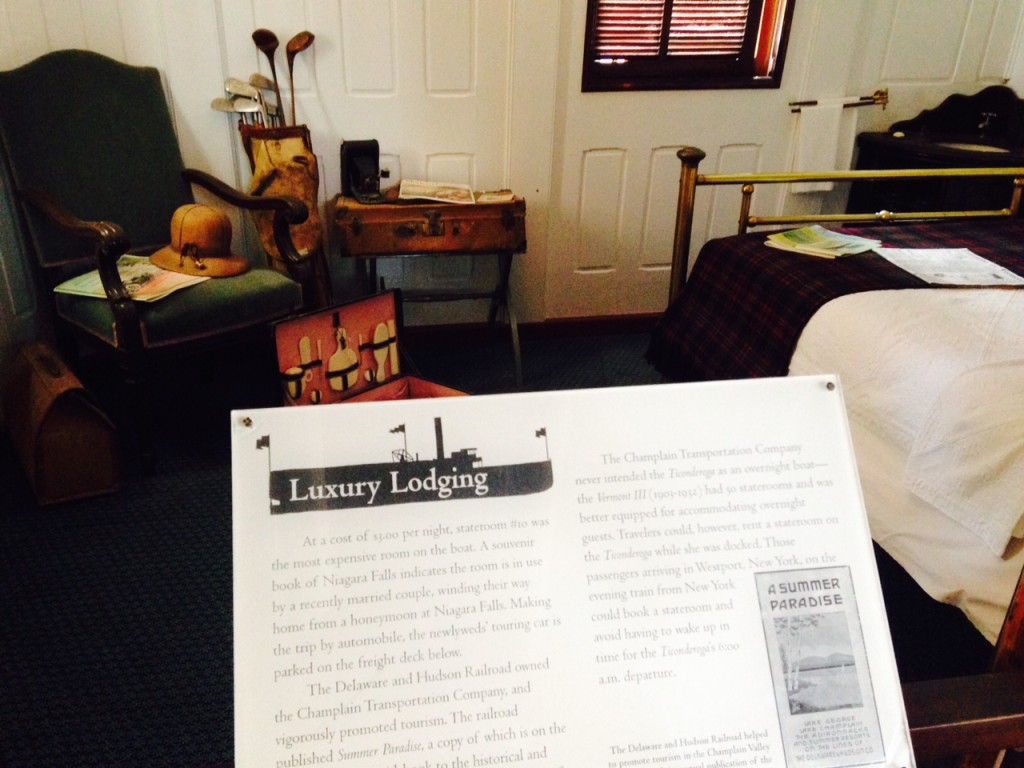 The Webb mansion located on the museum grounds, was the residence of the museum's founders. The Webbs were enthusiastic collectors of Americana folk art, toys, furniture, quilts, and other creative forms.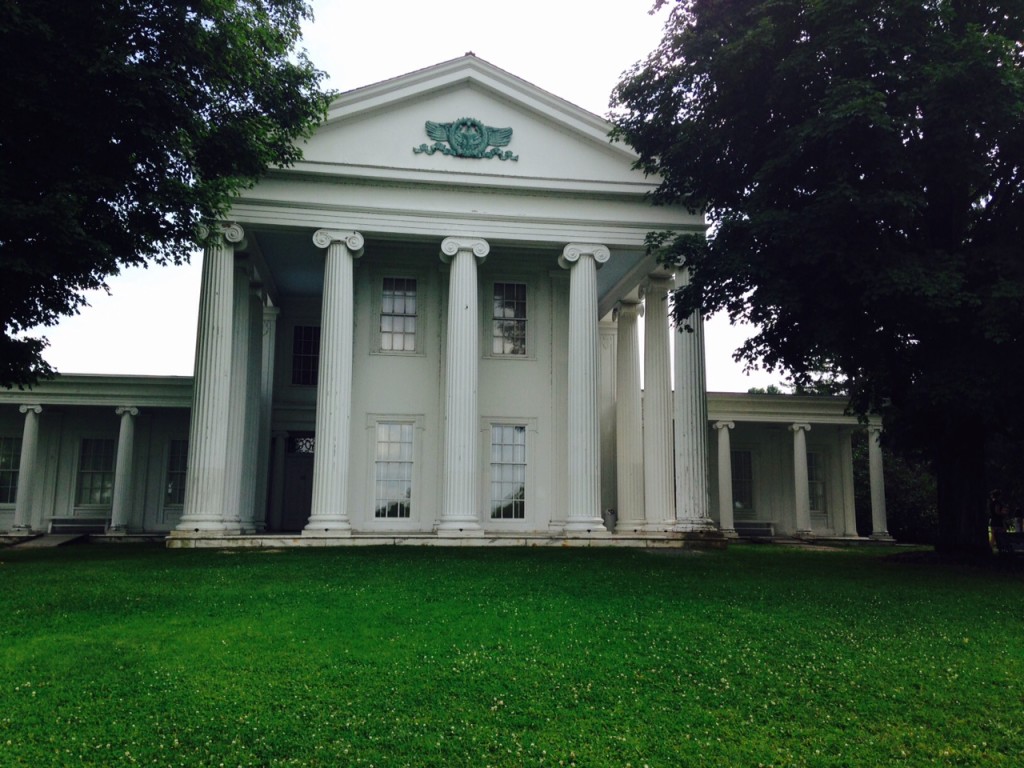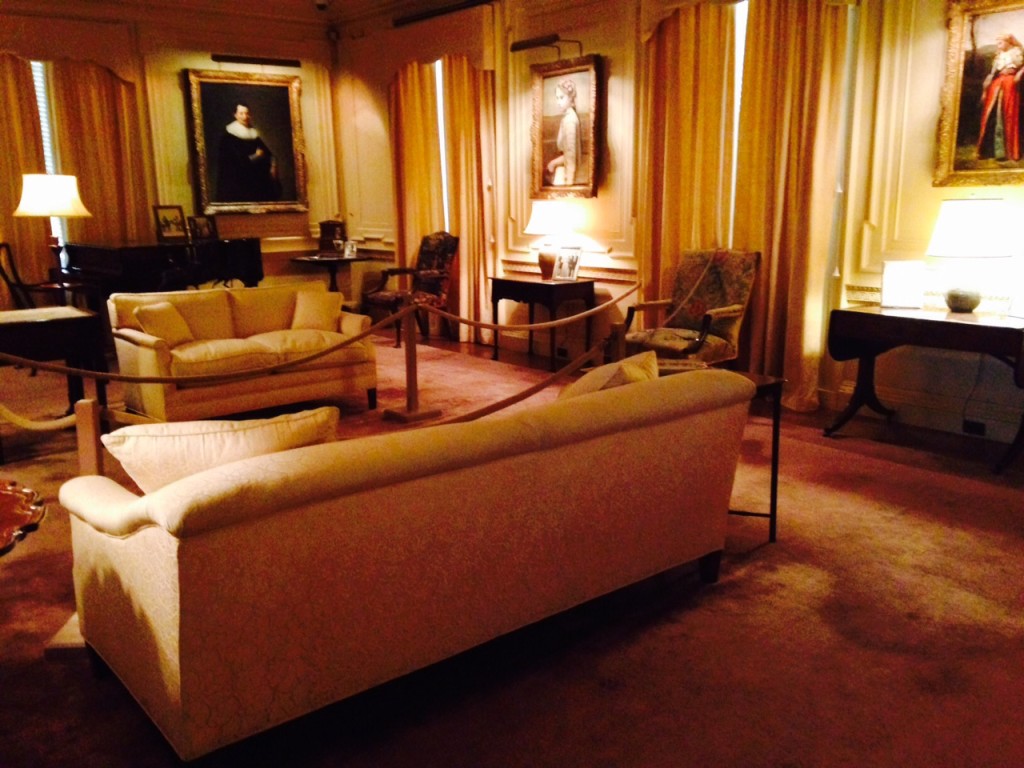 After spending a couple of hours at the expansive museum, I then headed to the infamous "Vermont Teddy Bear Company", conveniently located down the same road! The main building's exterior was as cute as can be! It is painted in bright Crayola-like colors. Colorful bear "paw prints" guide visitors along the cement path to the factory entrance.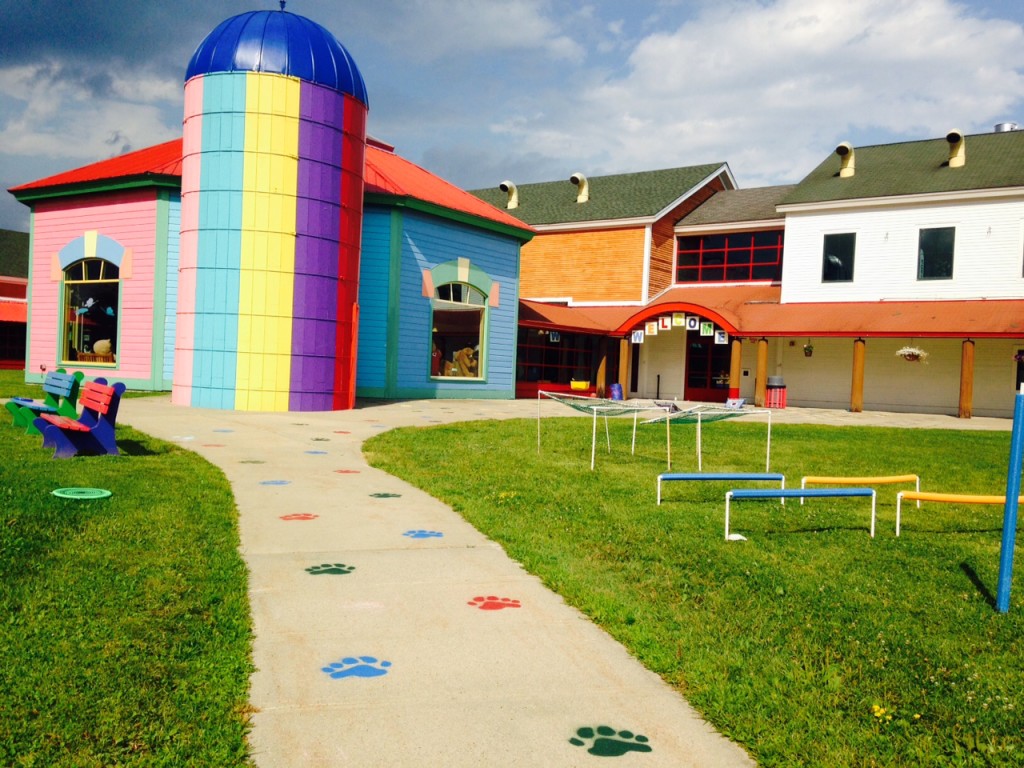 Once inside the main entrance, a gift shop tempts visitors offering adorable teddy bears of all sizes. Bear outfits ranging from career-inspired uniforms to festive attire are also available for purchase.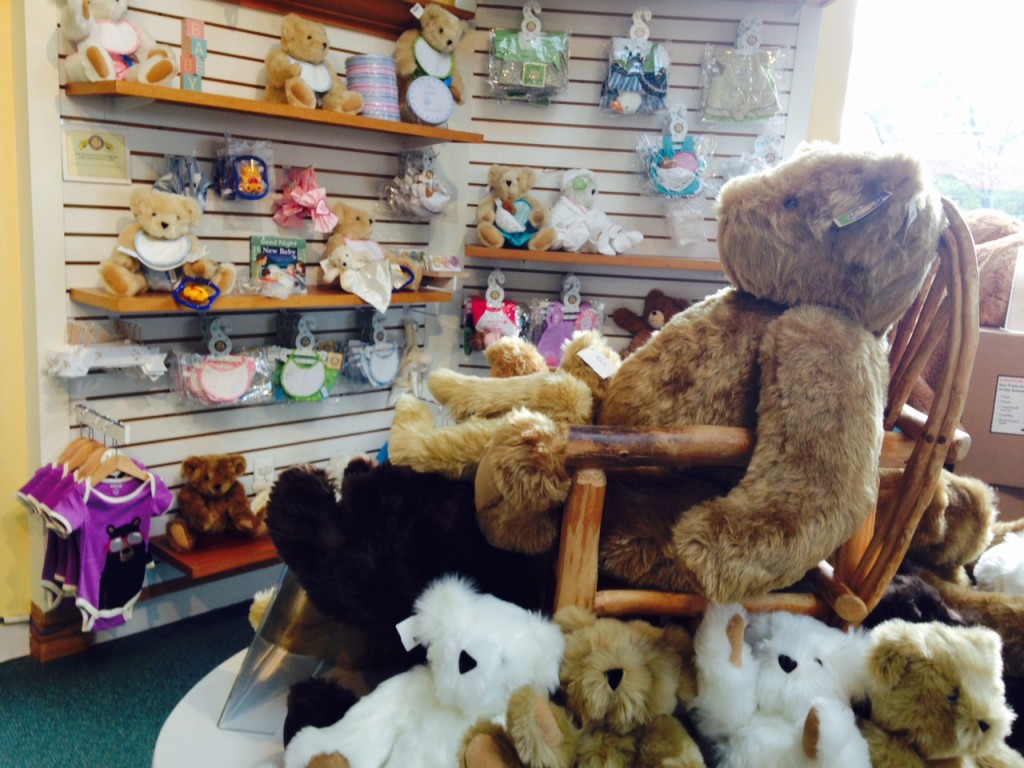 A glass display case shows special teddy bears designed throughout the decade for various causes.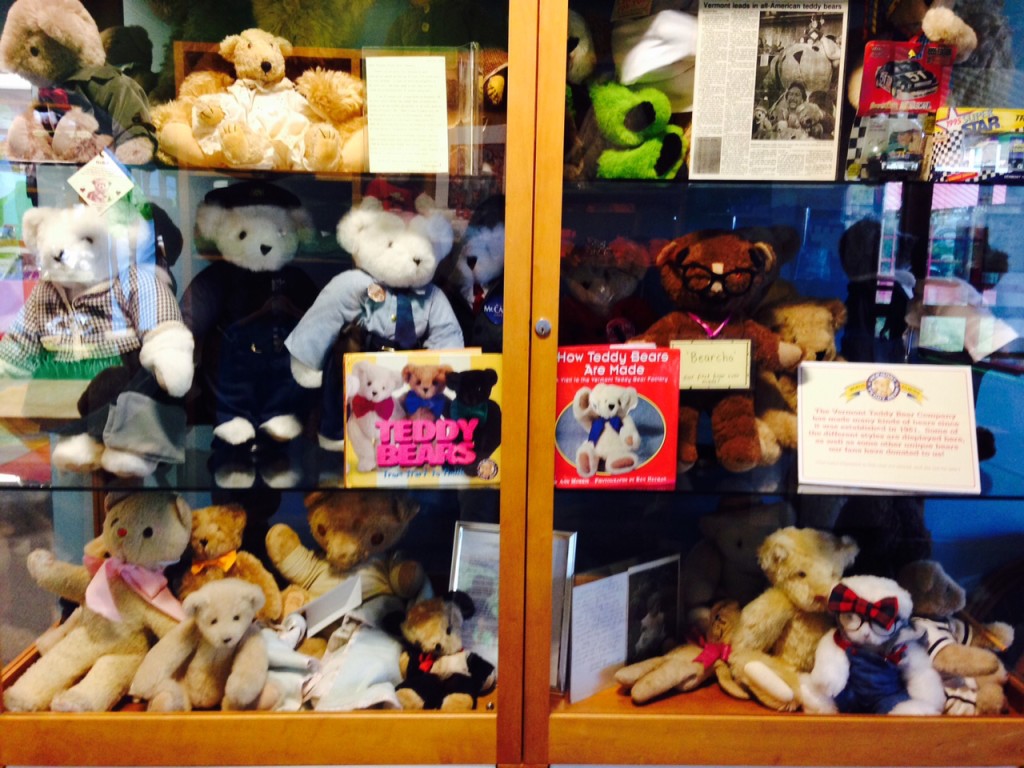 An adorable giant teddy bear greets guests as they are about to enter through the factory door.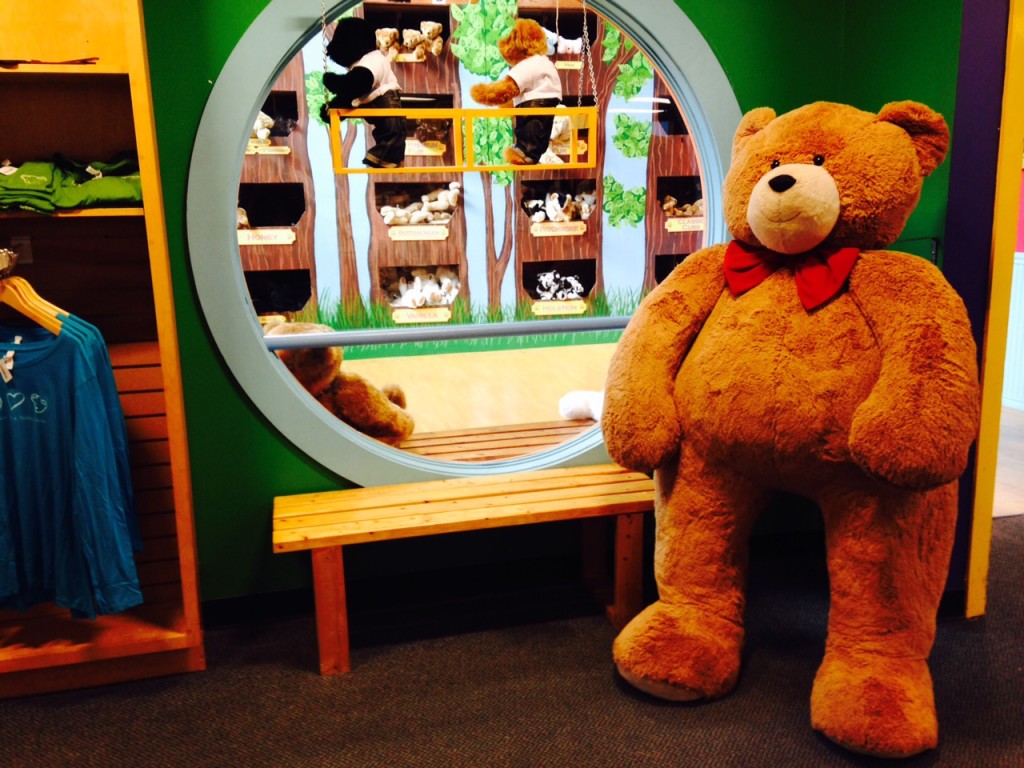 Our tour guide begins by giving us a brief history of the company, then describes the unique design of the bear. Each teddy is created with movable limbs. He informs us that each bear is stamped on its foot, with a manufacturing date and has a lifetime guarantee.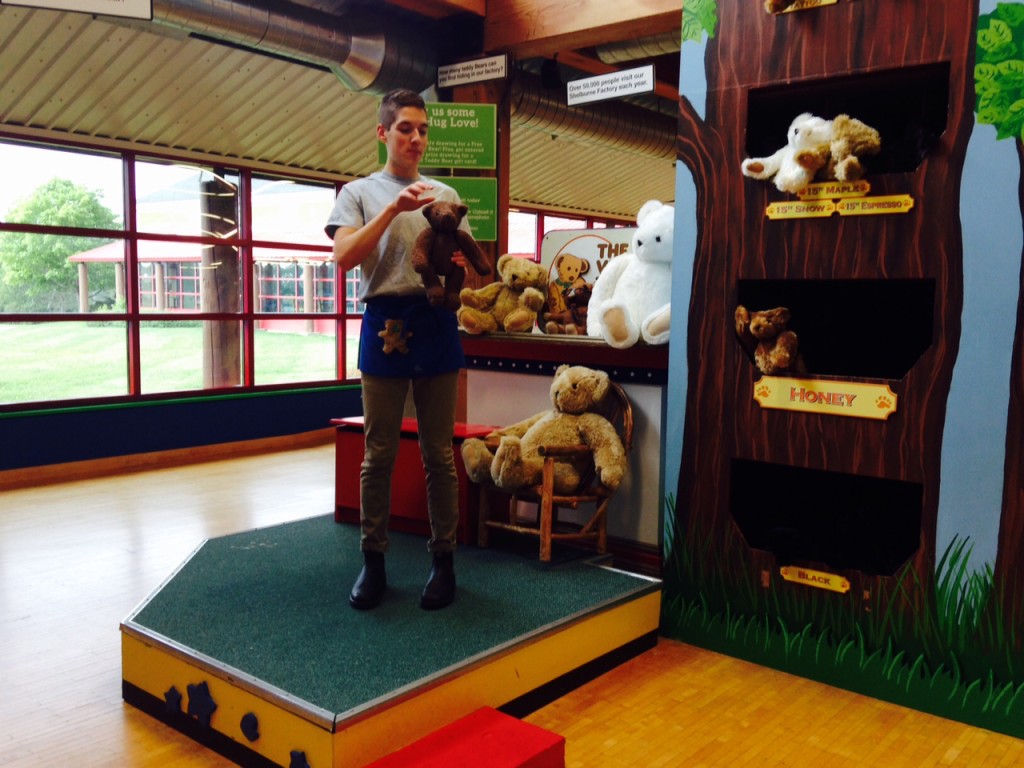 We then begin our guided tour of the teddy bear-making process! Step#1 is the cutting of the soft fabric into teddy bear parts and sizes.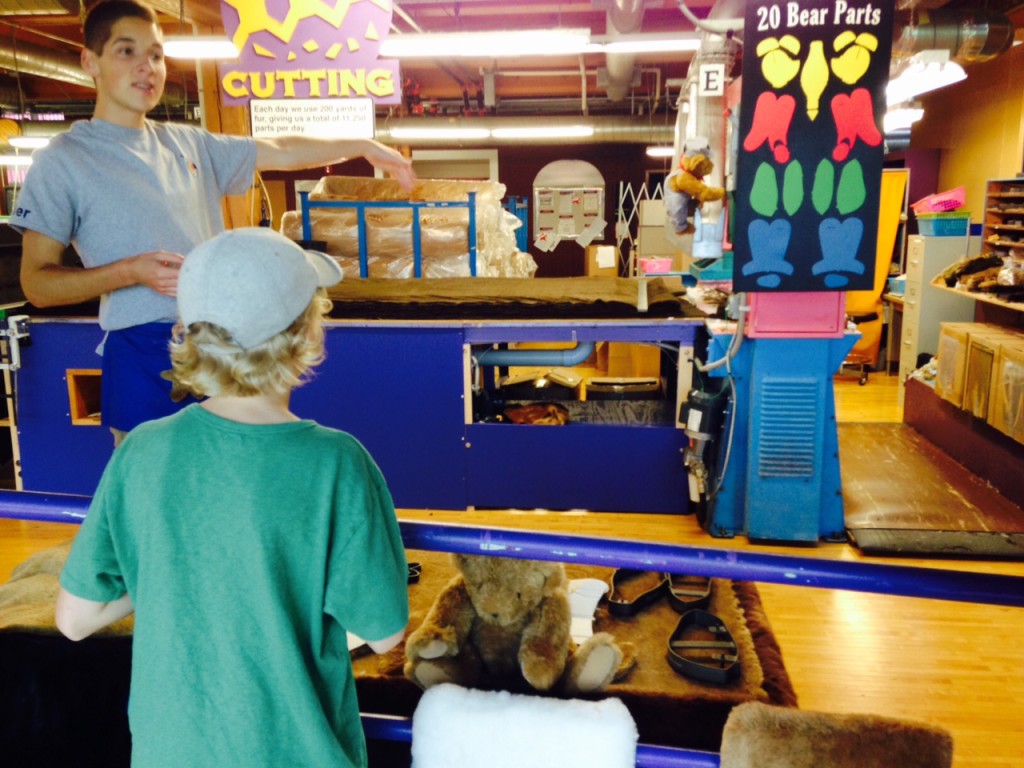 Next, is the individual assembly and pinning of each of the bear parts. This is carefully done by hand with care, not by machine.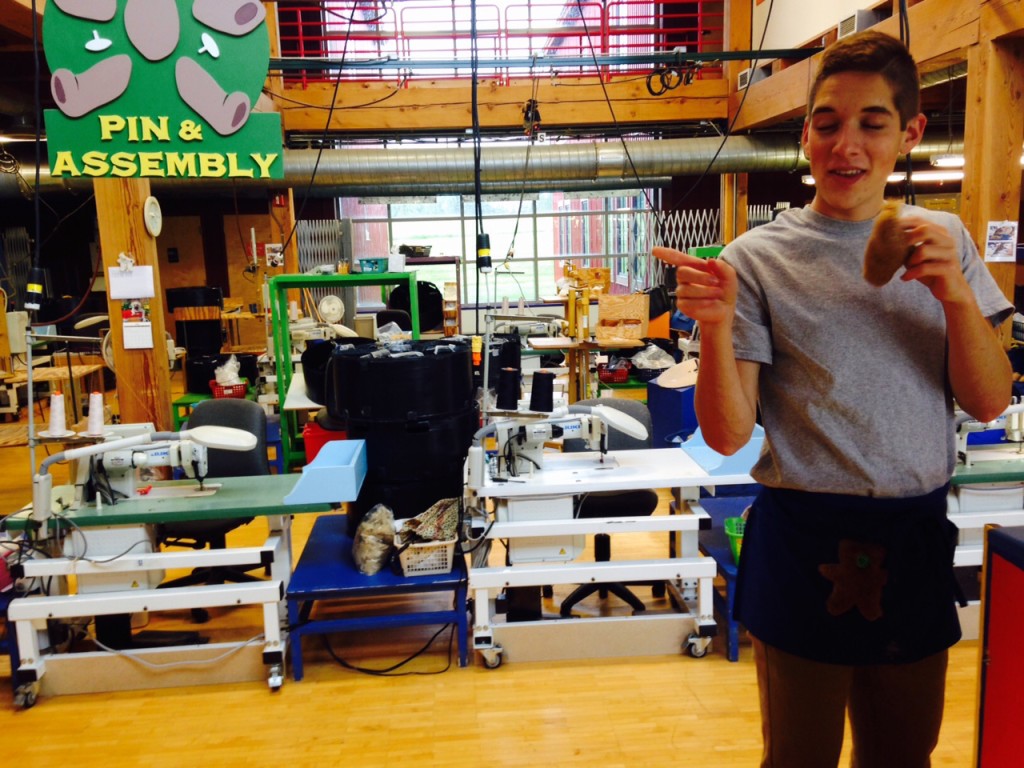 Following the assembly and pinning, each bear is individually hand sewn.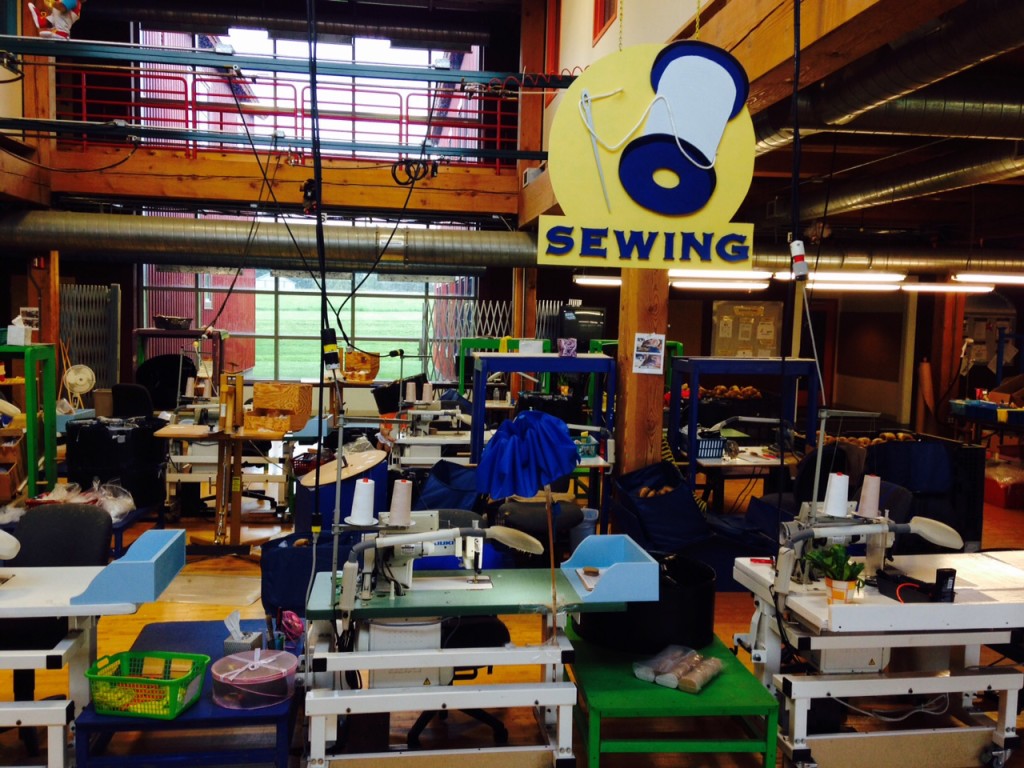 The bears are then filled with cotton stuffing to give them their fluffiness. We witness the vacuum machine which circulates the stuffing material.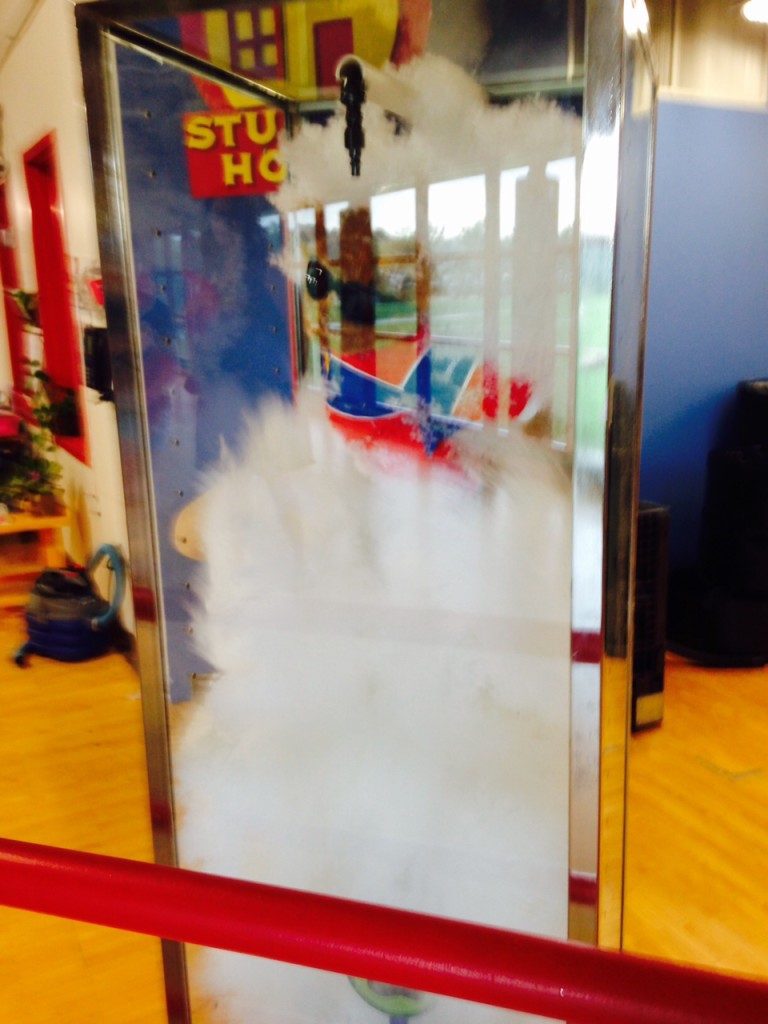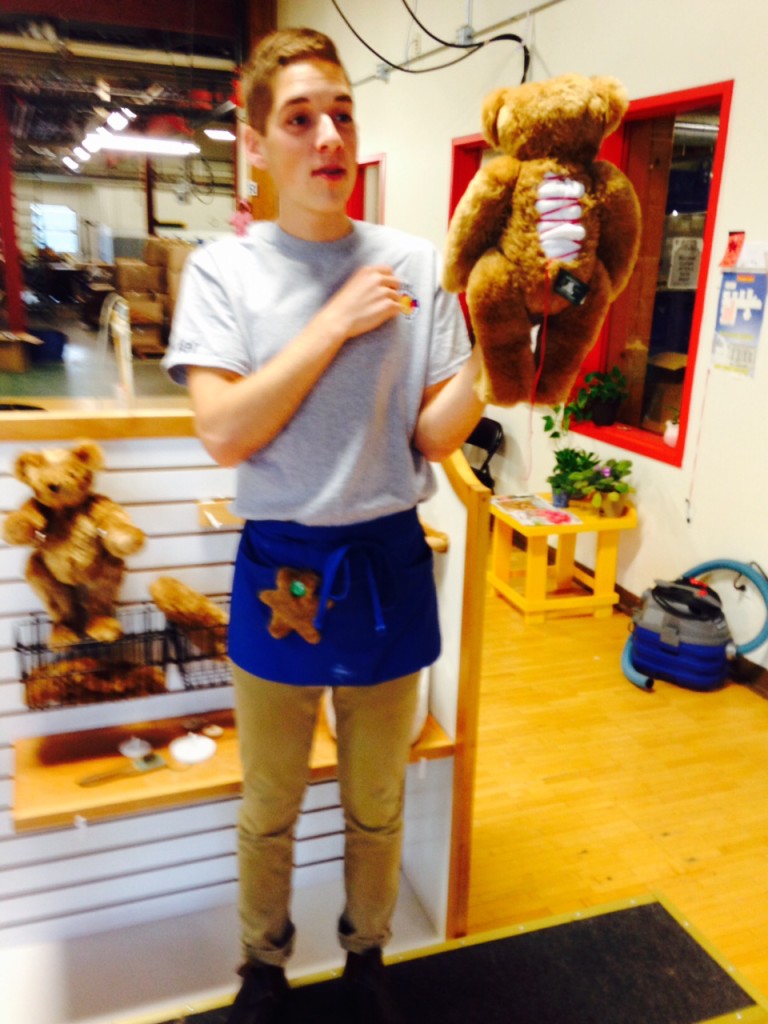 After the stuffing in placed into the bears, their coat is brushed.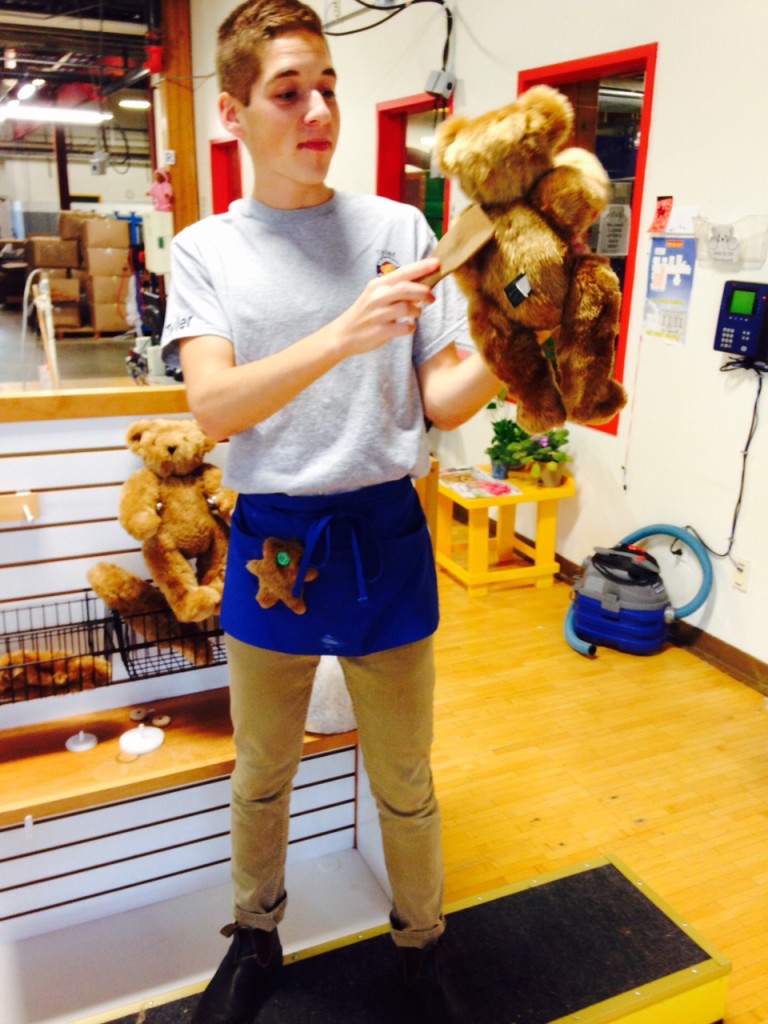 One of the bear types that the company creates are career bears. Each one is outfitted with attire for a particular profession, such as an emt or doctor.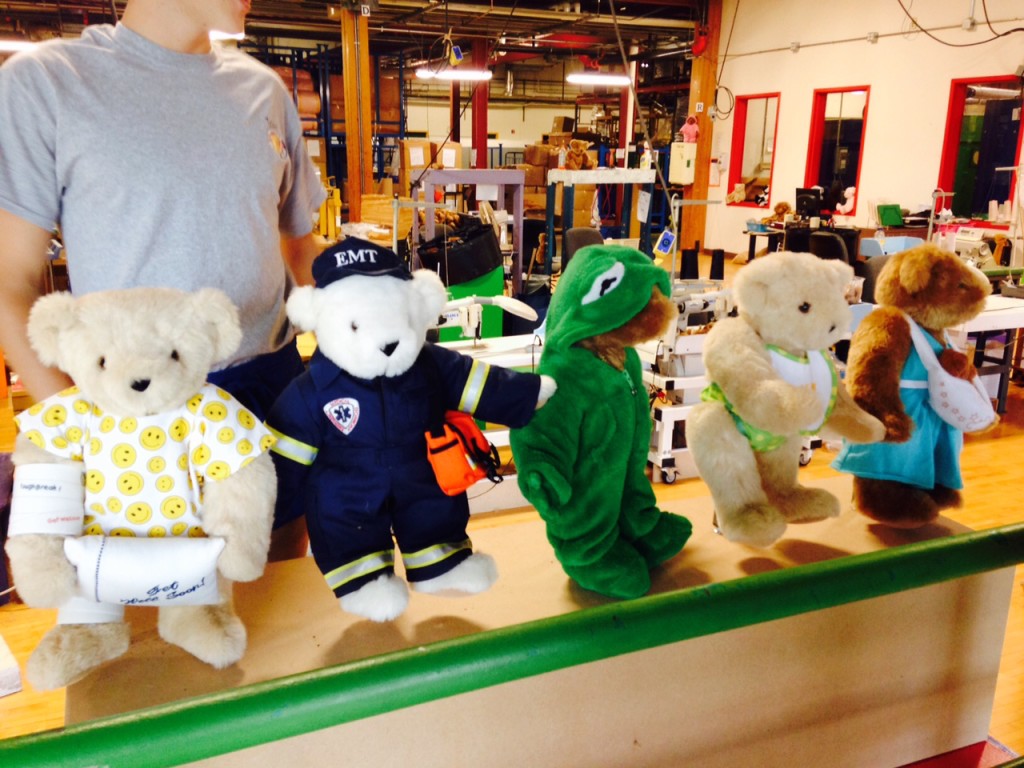 Once each bear order has been completed, it goes onto an automated conveyor belt, and then placed into a cardboard box that filled with a certificate of ownership and some candy. The package is then ready to be shipped and delivered to its proud and happy owner!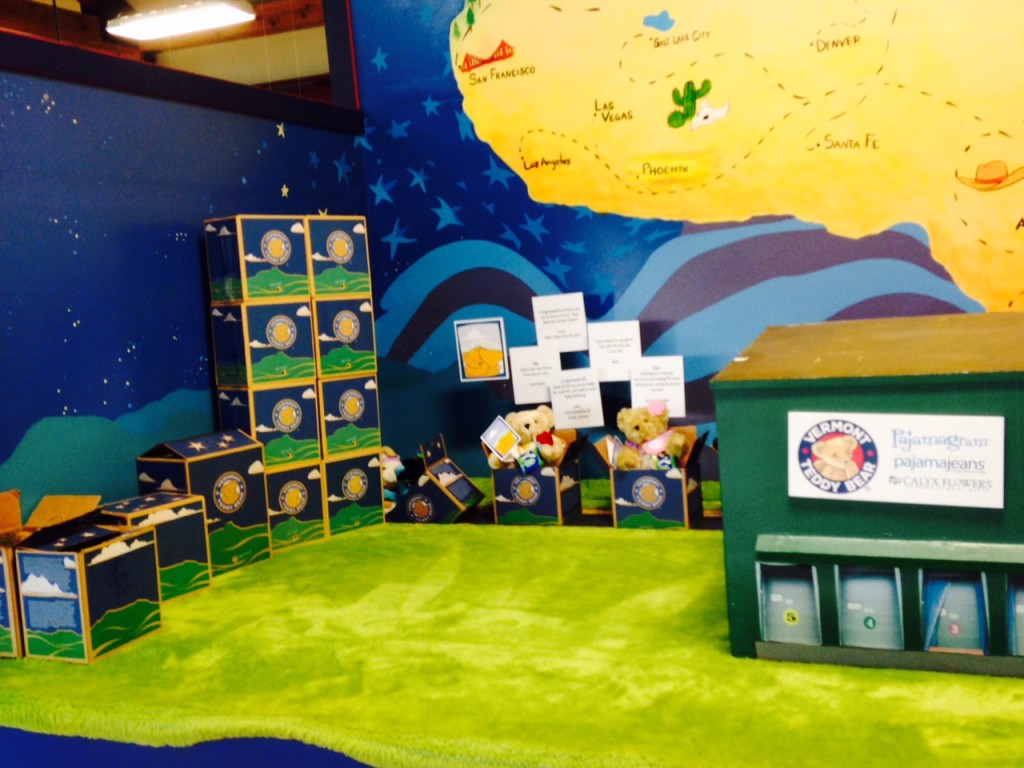 The final segment of the tour shows visitors the customer care process for damaged bears sent back to the factory for repair. I had such an enjoyable time visiting the Vermont Teddy Bear Factory! Obviously, I could not leave without purchasing a small teddy bear for myself, with a terry cloth bath ensemble.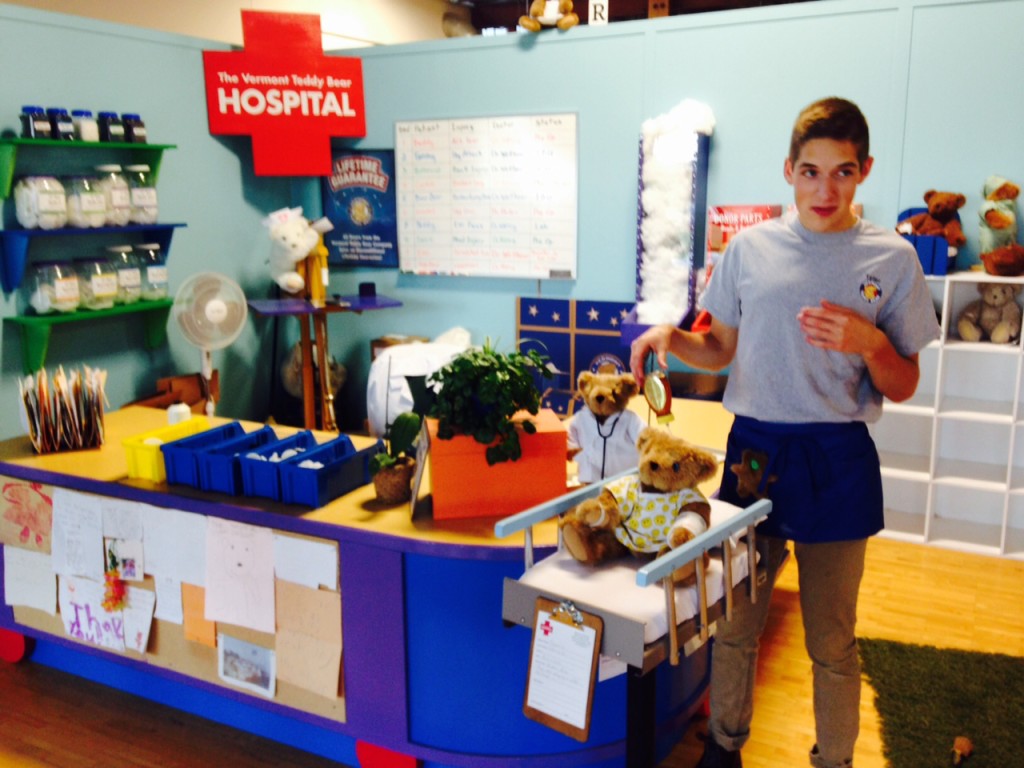 For my dinner meal, I decided to dine at New Moon Restaurant (New Moon Restaurant) back in Burlington. The casual and comfortable space is quite vegan-friendly. For starters, I opted for the gazpacho soup. My meal was off to a great start.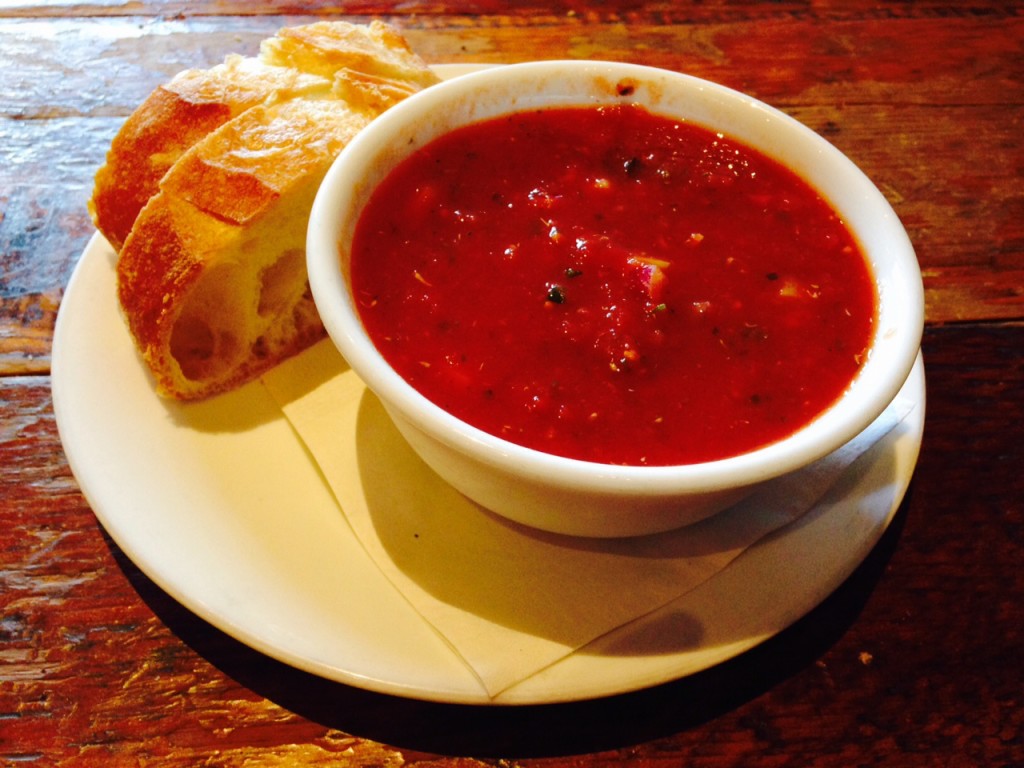 My main entree was the Vegan Delight signature sandwich. Made with whole wheat bread, the sandwich was filled with avocado, seitan or tofu, hummus, basil pesto, red onion, grilled zucchini & eggplant, and spinach. The taste was fantastic.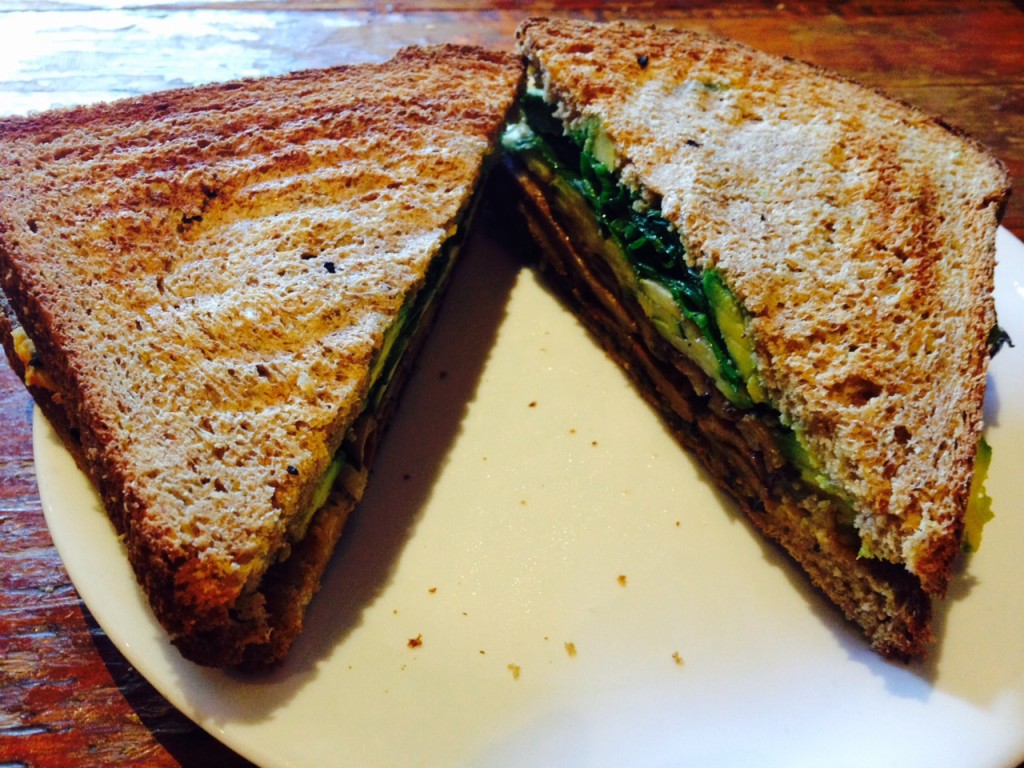 A refreshing and tasty lemon apple ginger cooler beverage on ice, complemented my meal.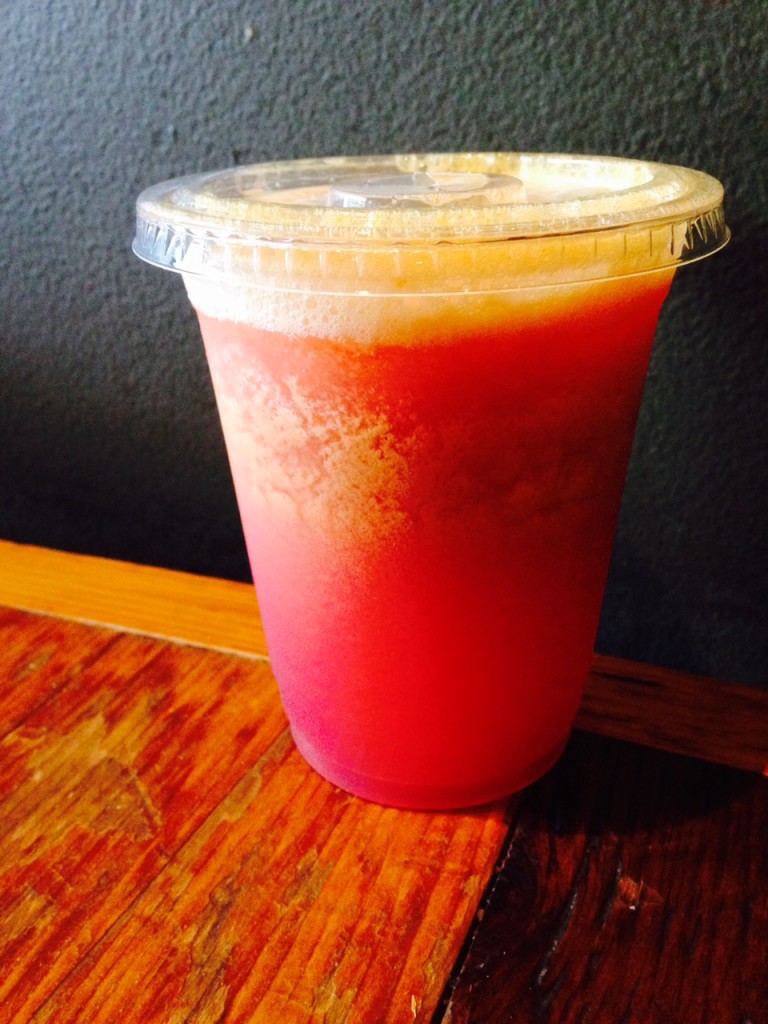 A glass display case offers several vegan baked goods. I opted for the cranberry orange cupcake. it was delectable. My entire meal was delicious!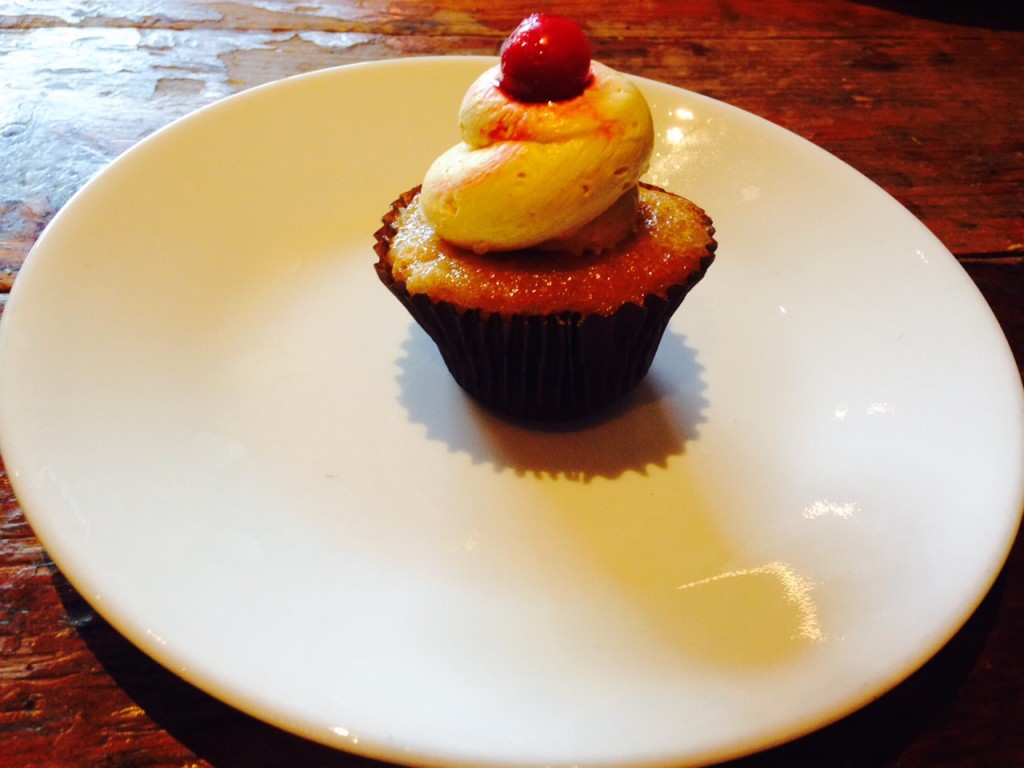 Before heading back home to Boston on my three hour journey, I had some time to explore Burlington's waterfront. The shores of Lake Champlain touch the downtown area. Facing the lake to its left, one reaches New York state.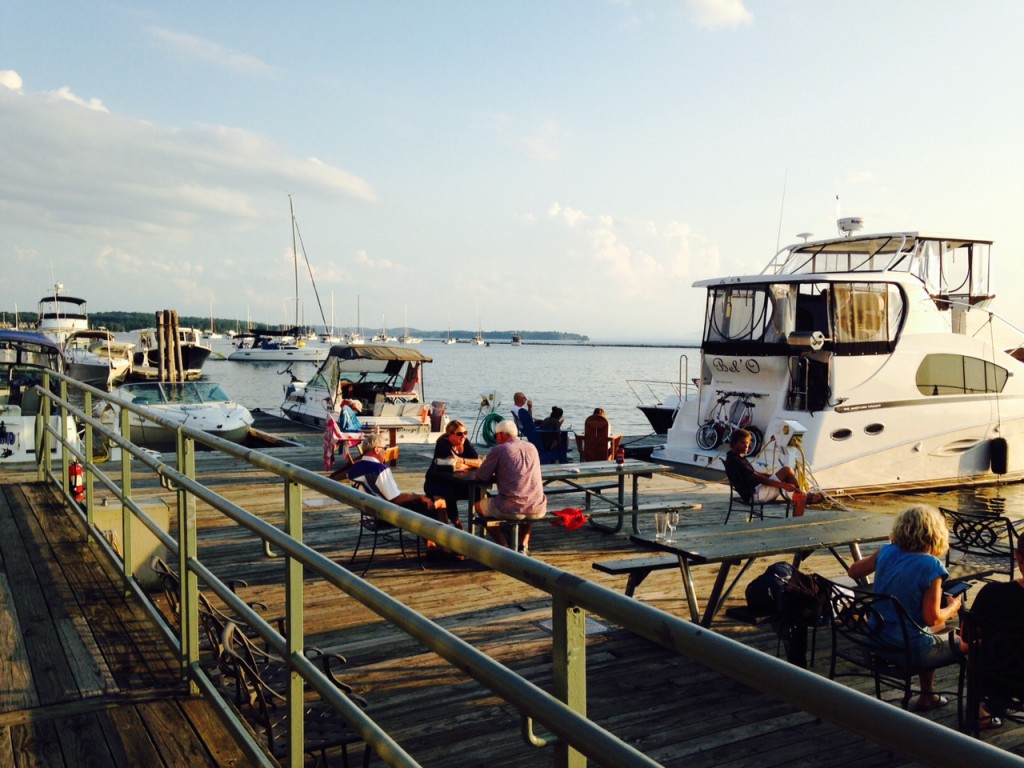 To its right, one views Vermont mainland.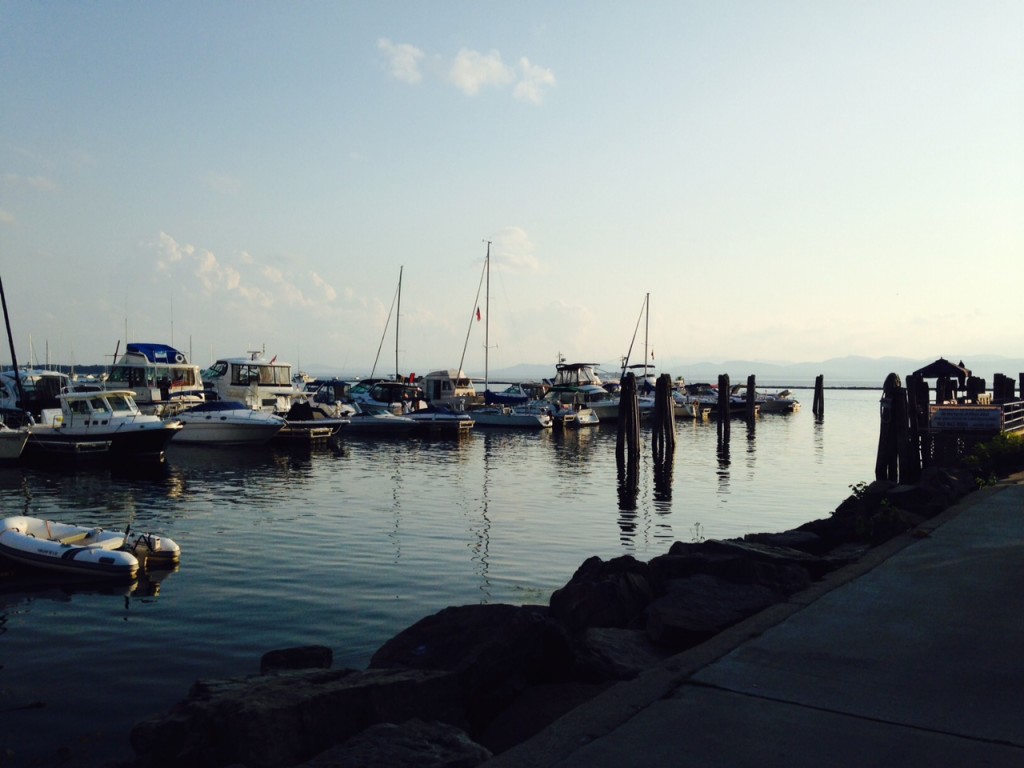 This day culminated with a spectacular sunset over Lake Champlain.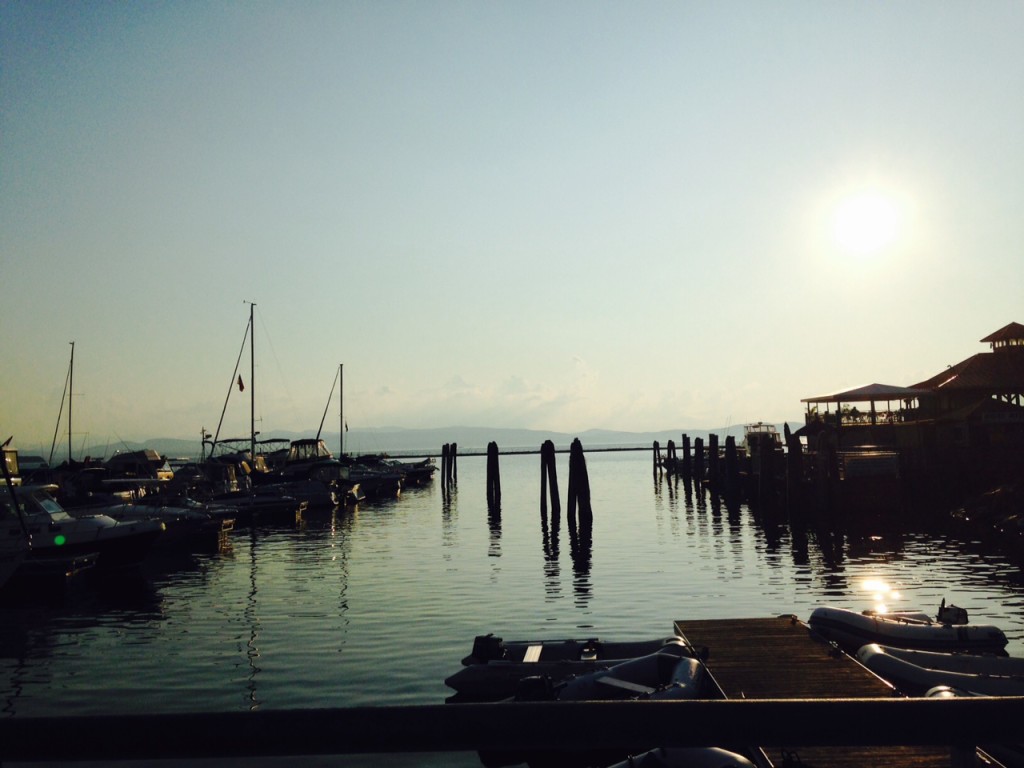 My "one day" road trip was superb! It was fun to "be a kid again" while visiting the Vermont Teddy Bear Company. I recommend this as a great choice for any fun-loving tourist. Shelburne Museum is definitely well worth a visit to explore all of its vast collections of memorabilia from Americana's yesteryear. And last but not least, I was happy with the ever-growing and impressive vegan food scene in the region. No matter the season, these indoor itinerary options are sure to please visitors from near and far.
Tweet This Post