Grand yachts in the harbor. Aristocratic summer "cottages". Stunning gardens. These are the images that come to mind for anyone that reflects on Newport, Rhode Island. It remains a favorite summertime destination for those who wish to take a step back in time to the heyday of the Gilded Age in American "High Society".
Two or three years had elapsed since my previous visit and it had recently come to my attention that the vegan dining scene there was evolving in a most positive direction. I just had to return to observe this for myself! Thus I decided to spend a summer day exploring the vegan-friendly restaurants, the stately mansions, a popular garden topiary, and the gorgeous ocean views that define Newport.
After an easy commute from the Boston area, I arrived in Newport just in time for a late breakfast in town. Keenwah (Keenwah Restaurant) is a very vegan-friendly, casual restaurant that offers healthy options such as vegan breakfast and lunch selections, smoothies and juices, and baked goods. The prices are reasonable. For my vegan breakfast, I chose the "Popeye Goes Vegan" English muffin sandwich made with a seasoned tempeh patty, daiya cheese, tomatoes, spinach, with a side of sweet potato homefries and salsa. It was really tasty.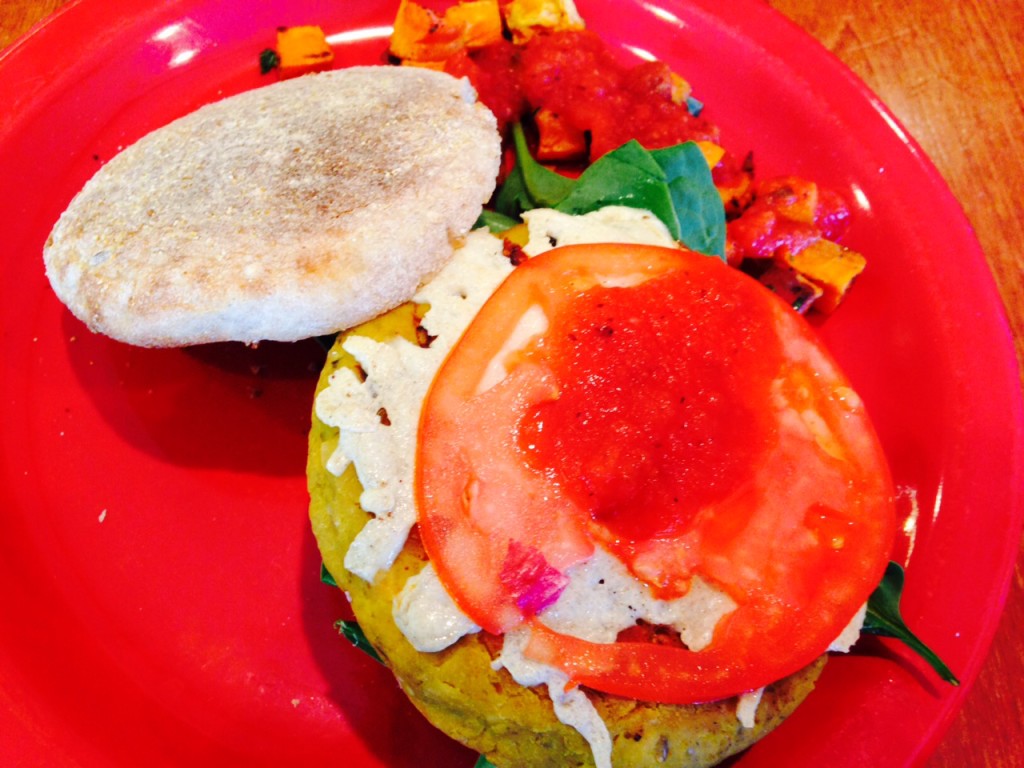 My morning beverage was the coconut creamsicle smoothie. Ingredients included mango, banana, pineapple, coconut milk, orange juice, goji powder, and ice. The combination of fruity and sweet flavors made this a fantastic drink!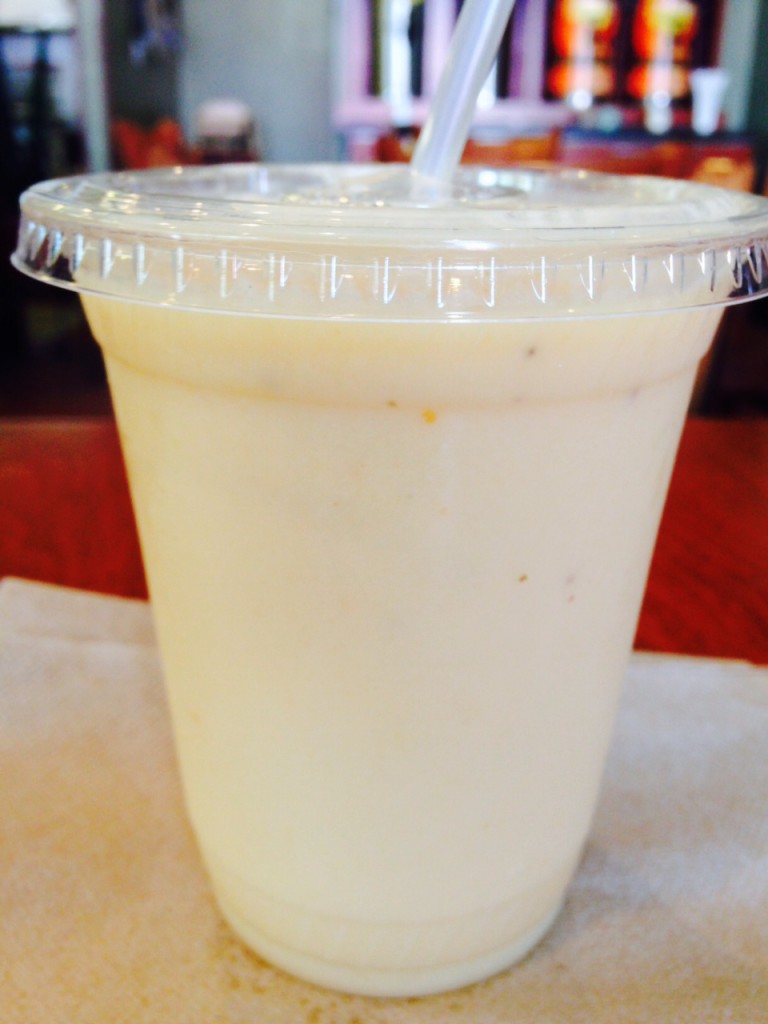 Their counter showcased several vegan baked goods, so I purchased a ginger pear muffin for the following day. I took a little bite out of it to sample the taste. It was superb.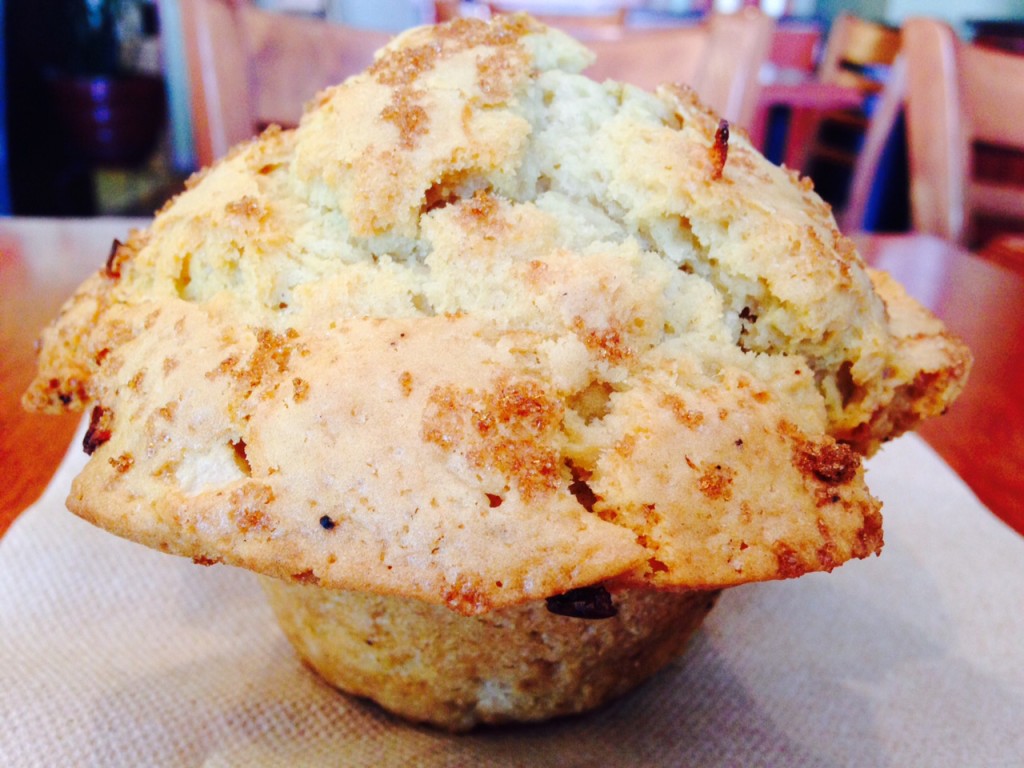 A quick drive around town eventually led me to Raw Power Juice Bar & Restaurant(Raw Power Restaurant) for lunch. Raw Power is Newport's first and only all vegan eatery. They serve up nutritious breakfast bowls, salads, healthy wraps and rice bowls, and fresh sandwiches. The prices are fair at this clean and cozy casual cafe. I opted for a vegan lunch entree of the pineapple curry and veggie rice bowl; made of brown rice, the chef's curry sauce of pineapple, red and green peppers, sweet & red onion, carrots, and celery, topped with pineapple and sunflower seeds. This was a really delicious meal!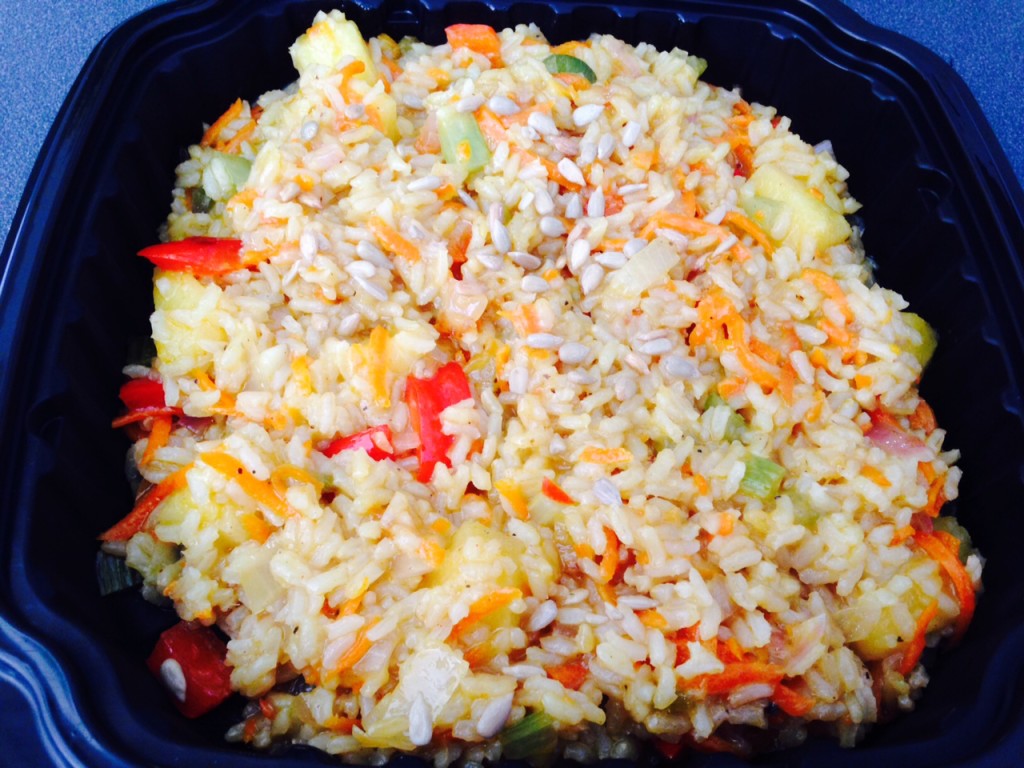 For my mid-day beverage, I opted for the raw power juice "lemonade series" consisting of strawberries, lemon, apple, and grapes. My juice was absolutely flavorful and refreshing! With my hunger satiated, it was time for my sightseeing to commence.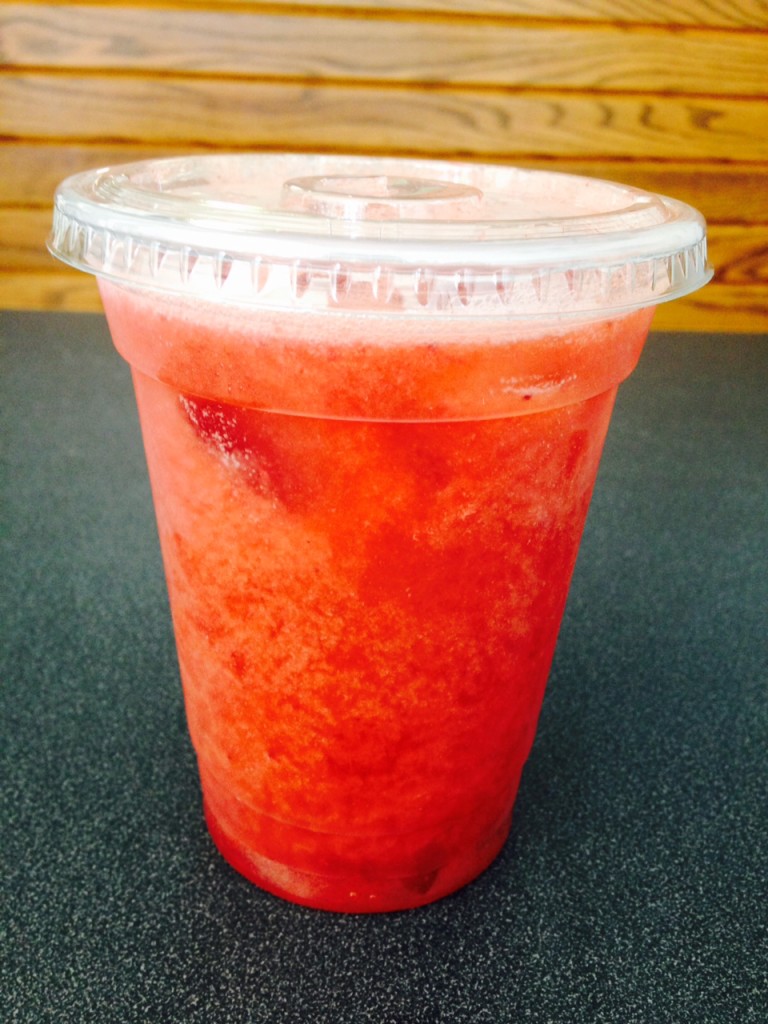 Visitors to Newport may purchase a five mansion tour ticket for a reduced rate or a combo of two homes for a lower cost. I decided to limit myself to combo of a single mansion tour and a topiary visit, given the brief time I would be in the region. Chateau-sur-Mer is a fine example of Victorian architecture and furnishings. It was the most exquisite home in Newport, until the Vanderbilt family built their summer "cottages" in the 1890s. The elegant parties held there, epitomized the "Gilded Age" in American High Society. China trade merchant William Wetmore had the Italian style home constructed as his residence in 1852. The lion's share of his fortune went to his son George Peabody, who eventually became Governor of Rhode Island and a U.S. Senator. While George and his wife were on an extended European holiday, an architect was hired to redesign the residence in the French style of the late 19th century. Photography is not permitted within the home. However, the tour is well worth the visit to view the exquisite rooms and to hear the stories about the lives of this accomplished family.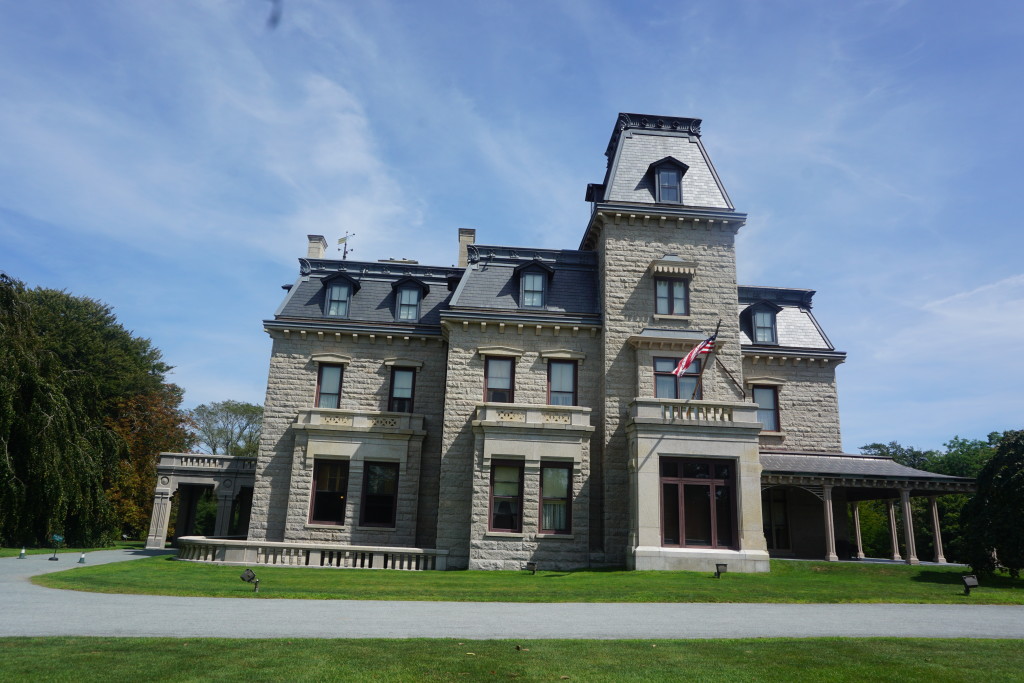 Vast well-manicured lawns surround the mansion. The tour had concluded and it was time for me to move on to another "summer cottage" residence.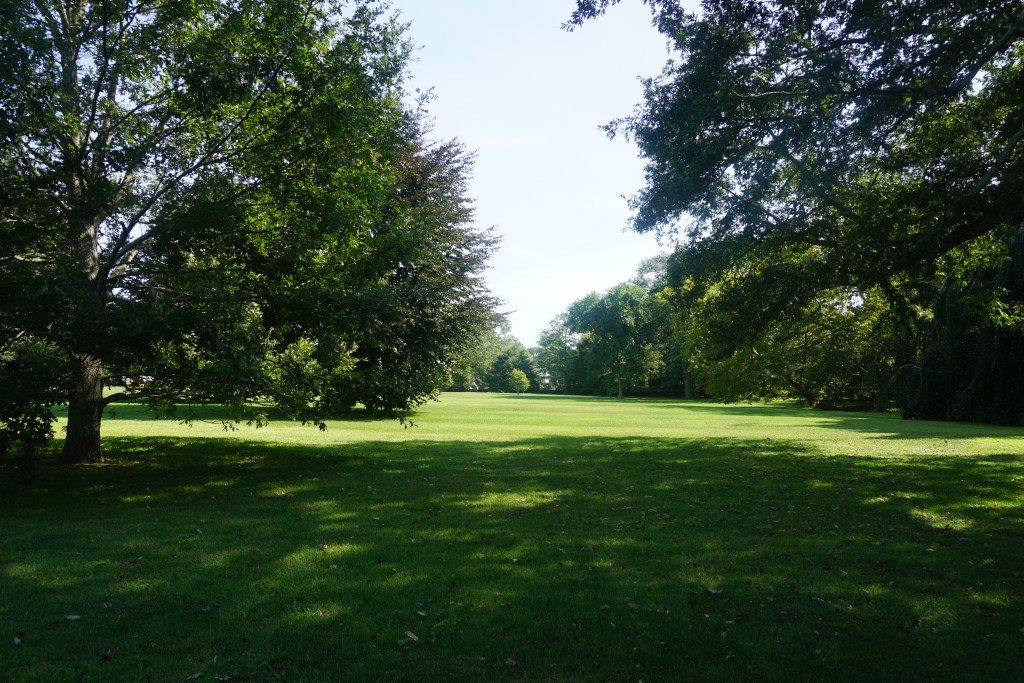 Though my time schedule would not permit me to tour the interior of another residence, I did have a few moments to spare for viewing the home's fine exterior. The Marble House is one of Newport's most elegant mansions. The opulent residence was build as a "summer cottage" for Alva and William Vanderbilt between 1888 and 1892. Boasting of fifty rooms and requiring 36 servants, this "cottage" was fit for the wealthy members of the prominent Vanderbilt family, who amassed their fortune in railroads. This residence truly personified the "Gilded Age".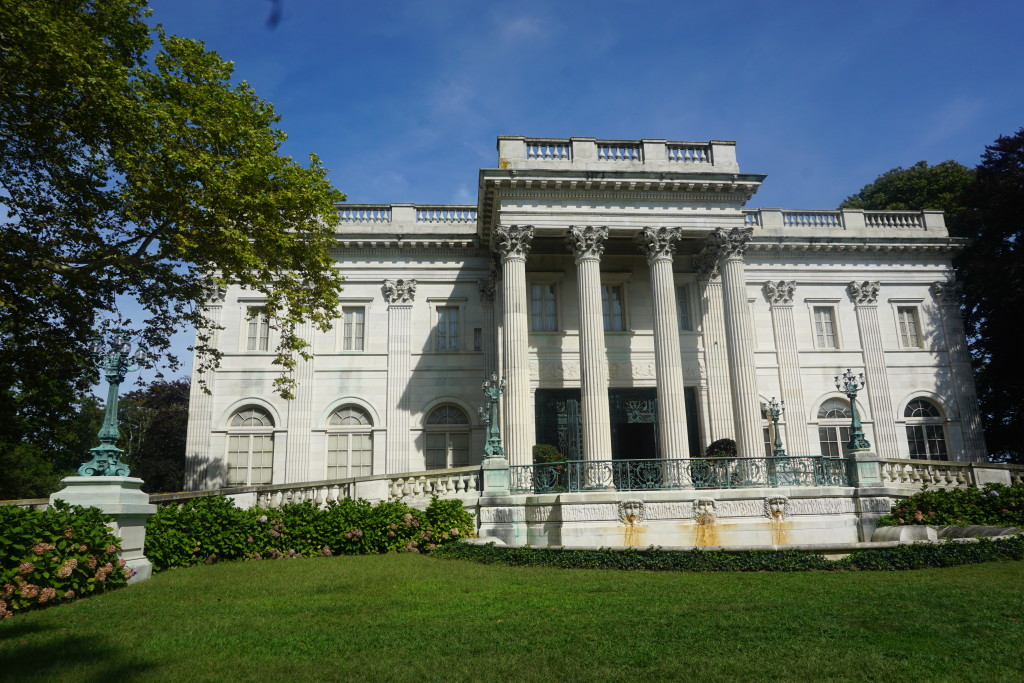 No visit to the town is complete without spending some time strolling along the lovely Newport Cliff Walk! The shoreline path gives way to spectacular views of the vast Atlantic Ocean, colorful wildflowers, local birds, and the ornate "Gilded Age" mansions.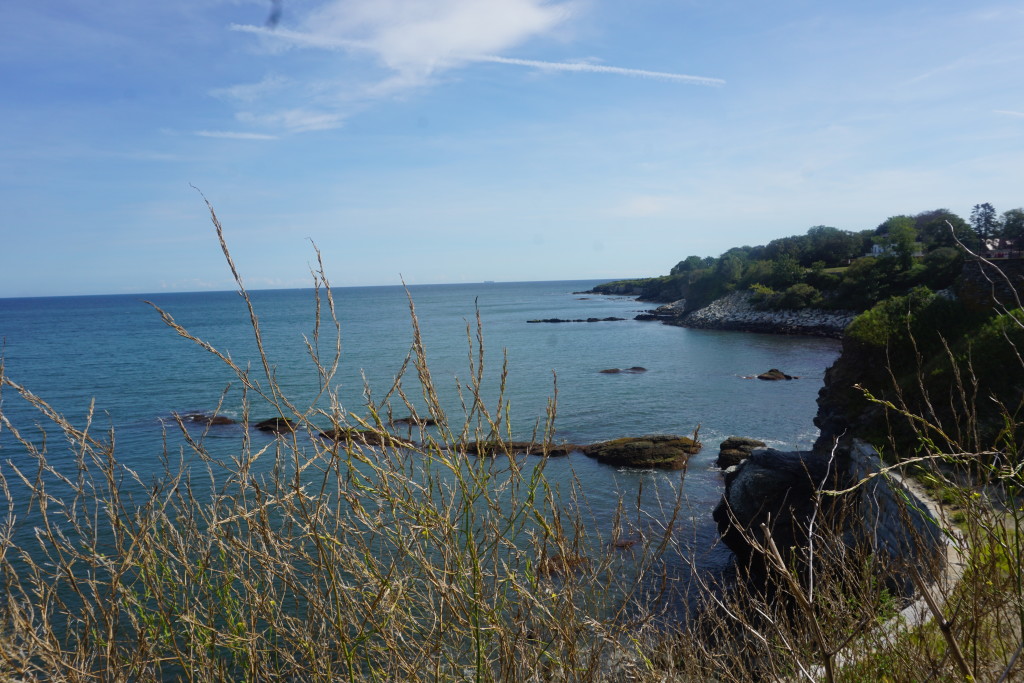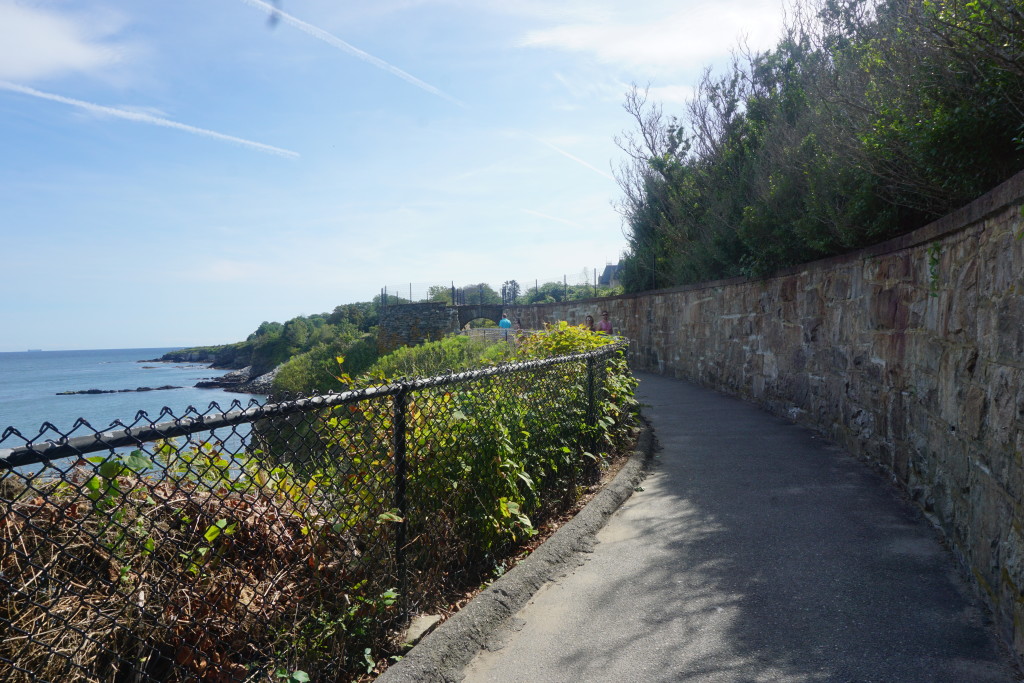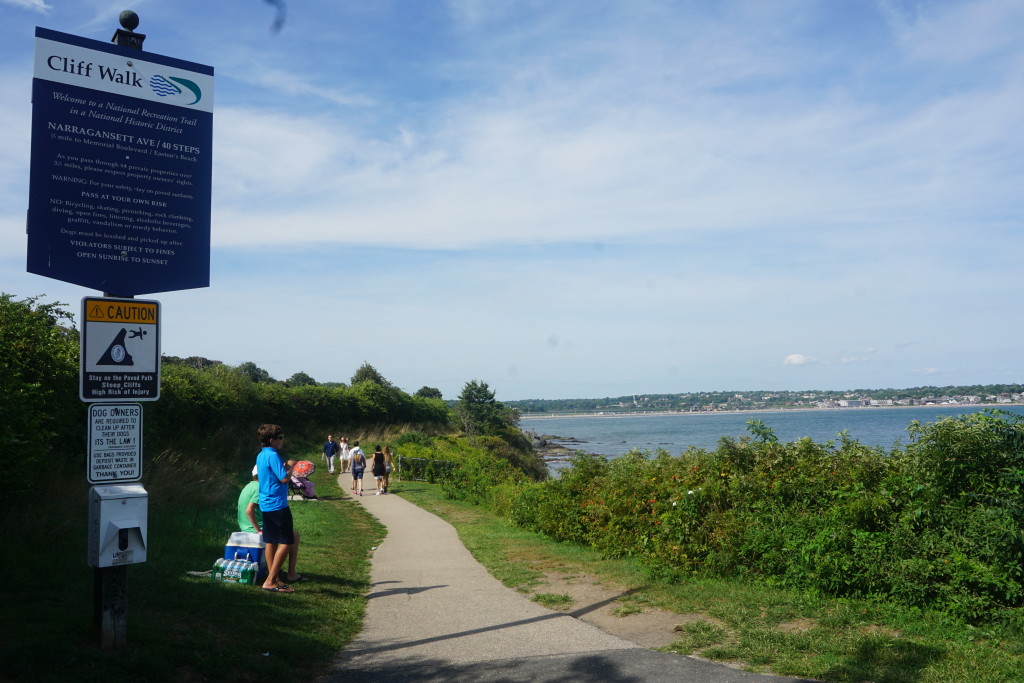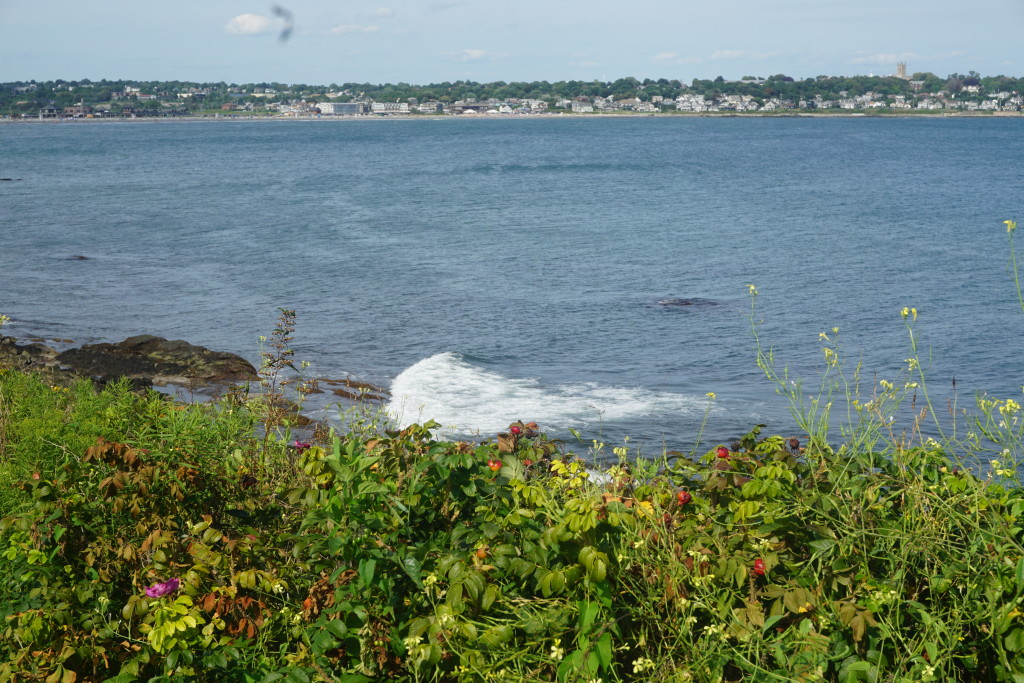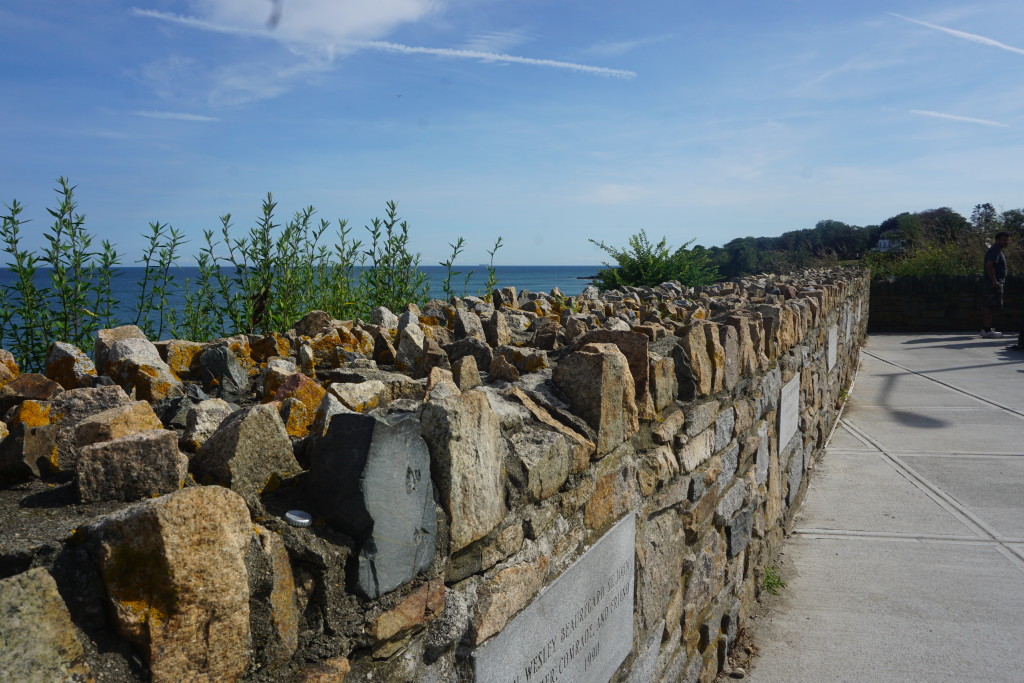 A "hidden jewel" attraction on my itinerary was the "Green Animals Topiary Garden"; located in nearby Portsmouth, Rhode Island. This uniquely creative topiary garden is the oldest in the United States. Purchased in 1892 by Thomas Brayton, Union Cotton Manufacturing Company Treasurer, the grounds included a home and gardens. The property's gardener and his son-in-law created the topiaries. More than 80 topiary pieces of animals, geometric patterns, and whimsical designs grace the gardens.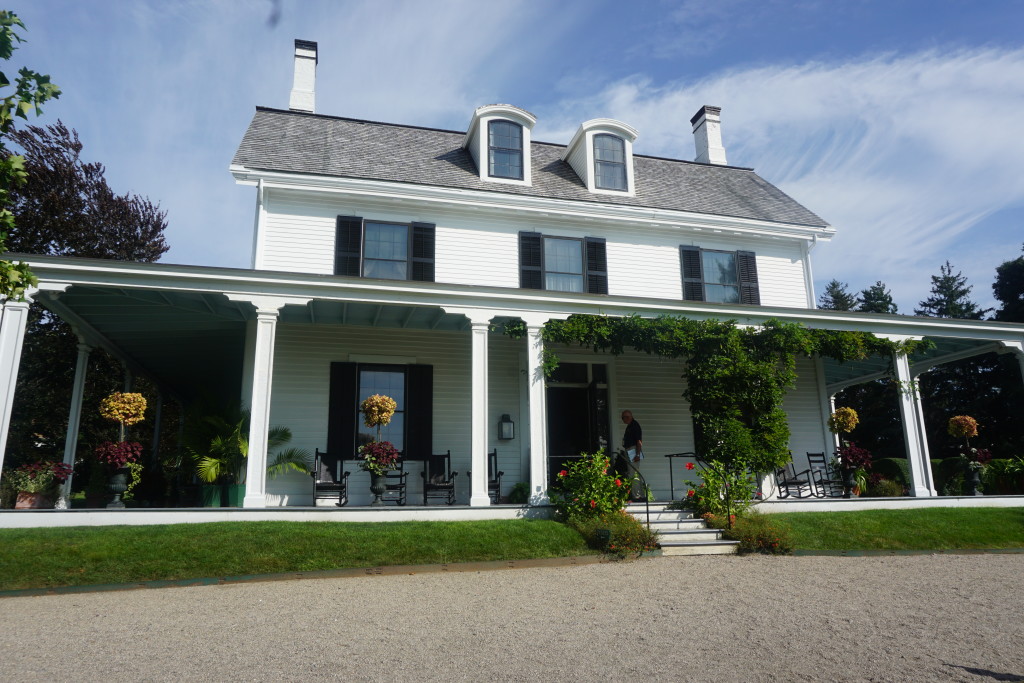 An arched shrubbery entrance path welcomes guests into the gardens.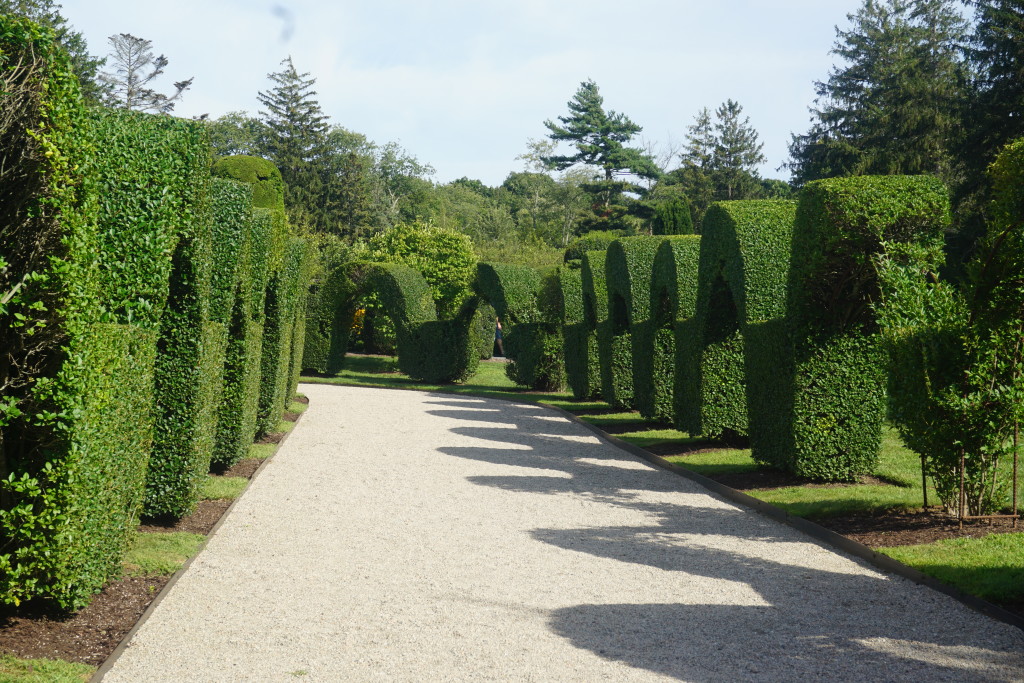 Visitors first gaze upon greenery that has been trimmed into shapes such as a giant pineapple, a lion, and a large mug.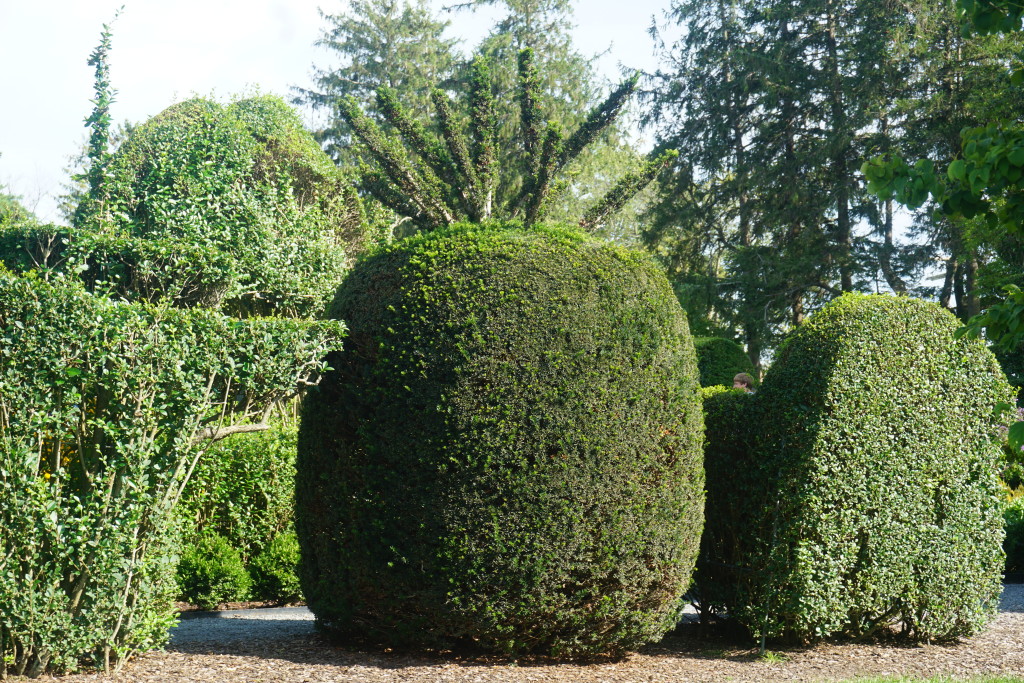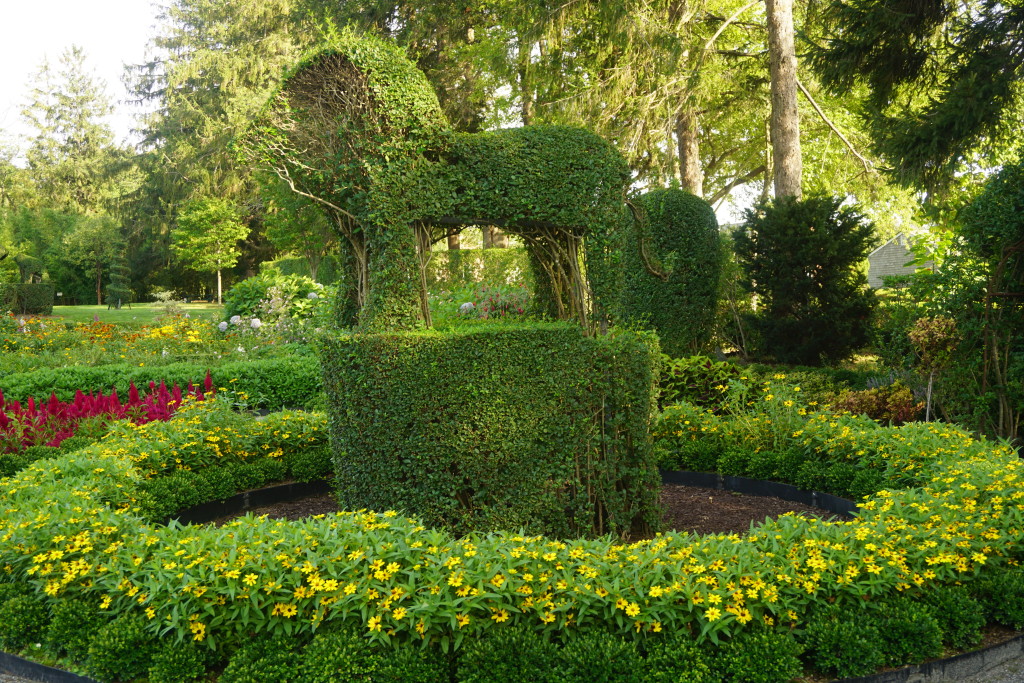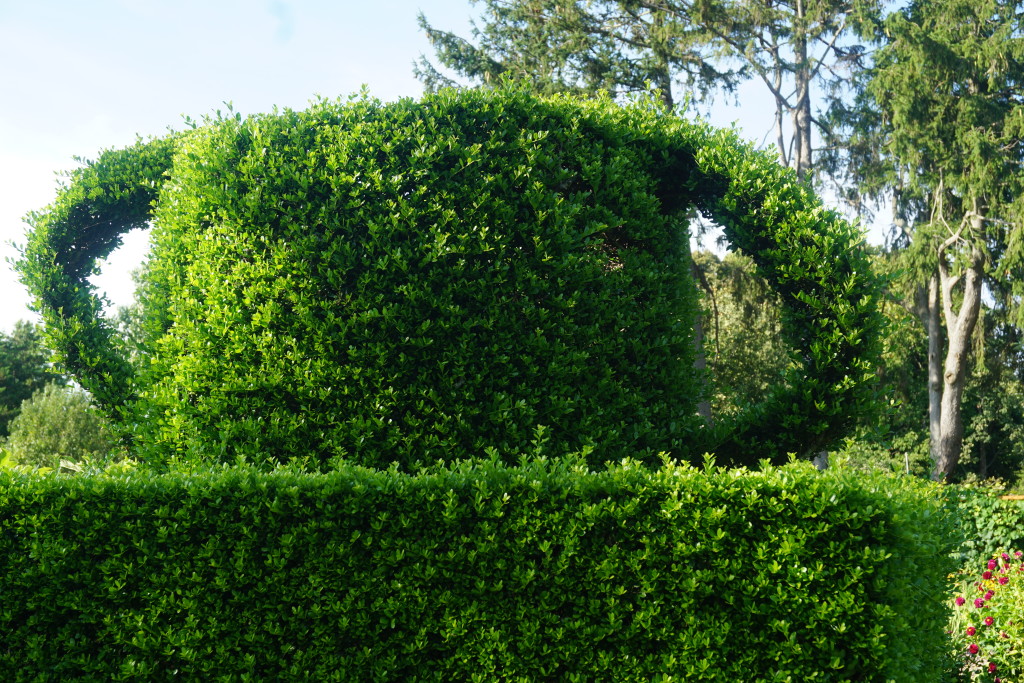 As a vegan and obviously an animal lover, it was quite enchanting to see many of our precious mammals and birds being honored with beautiful topiary images of themselves. From enormous elephants to towering giraffes to adorable teddy bears, this garden has much to offer the awe-struck guest.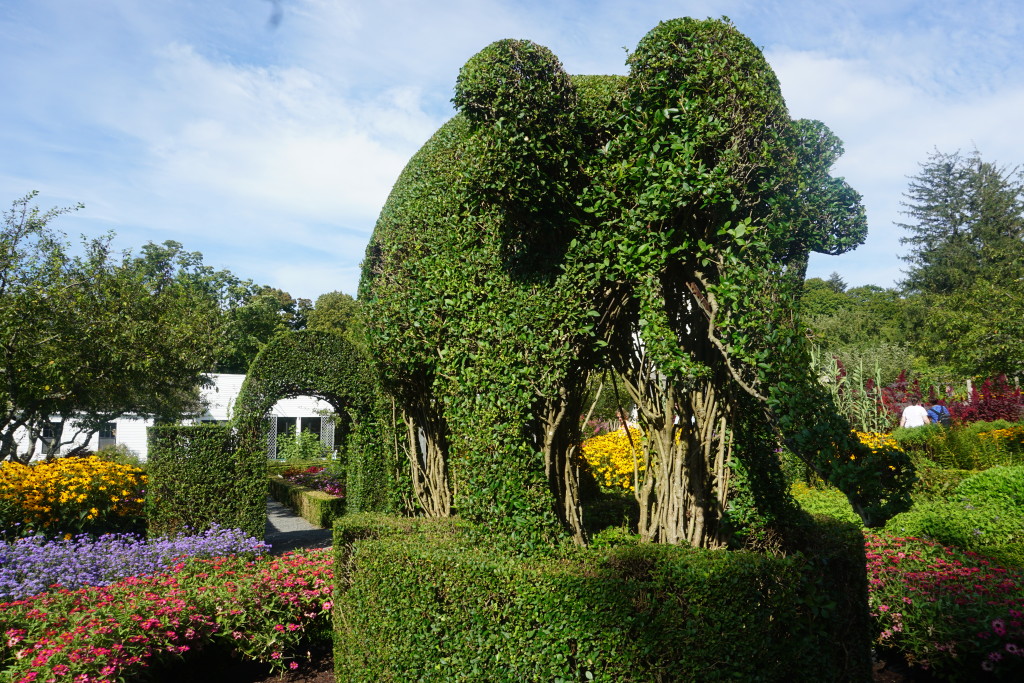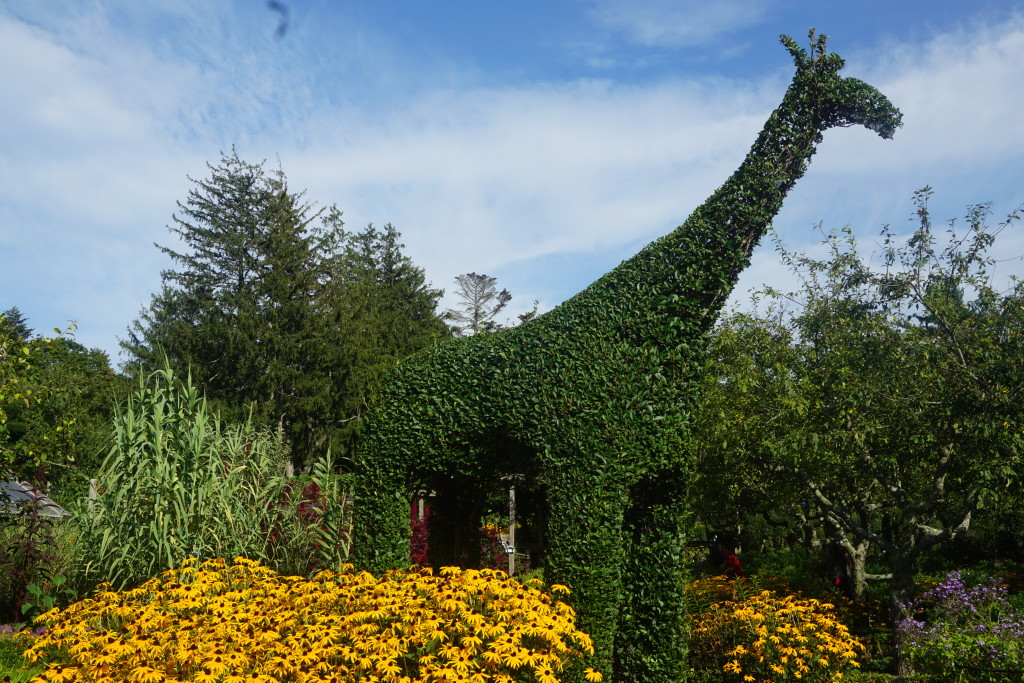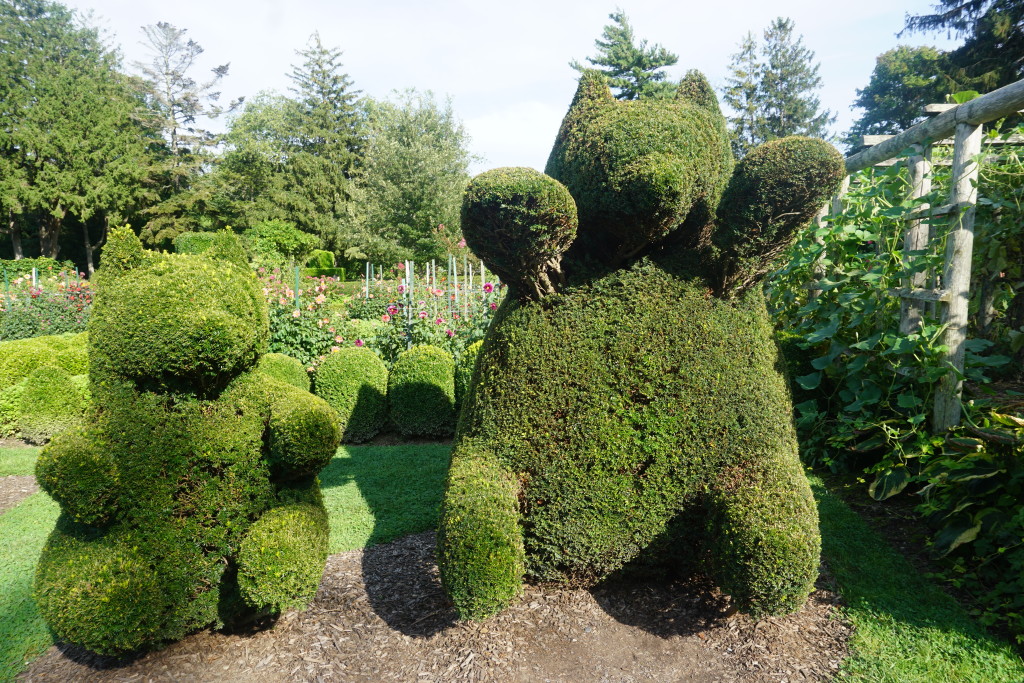 Several varieties of plants, shrubs, and flowers are in display throughout the gardens.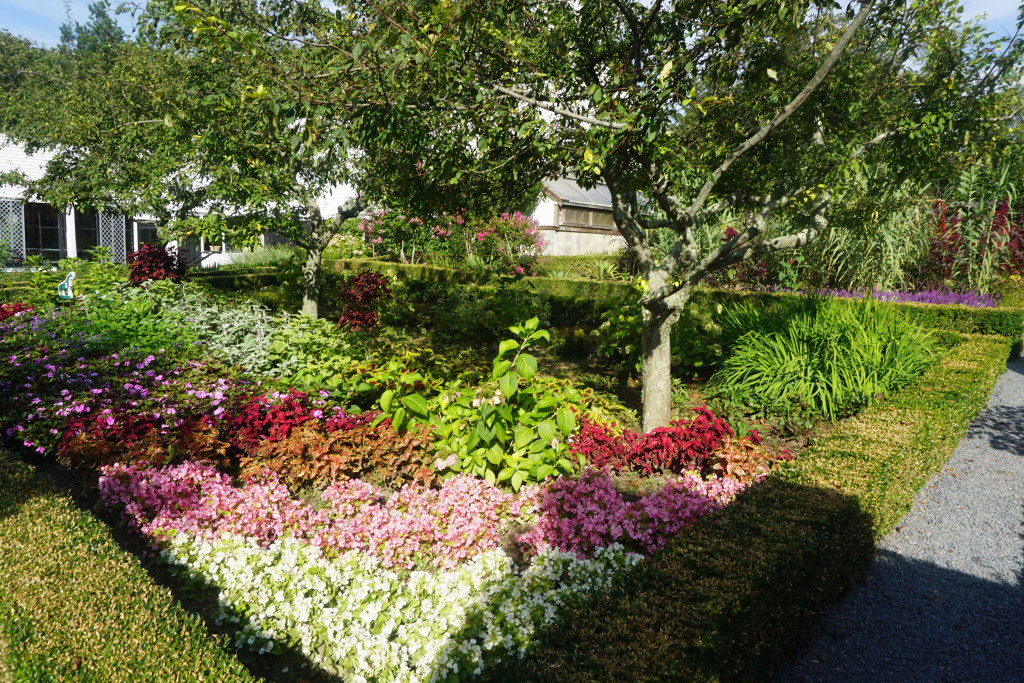 Flowers of every color and hue adorn the massive garden grounds.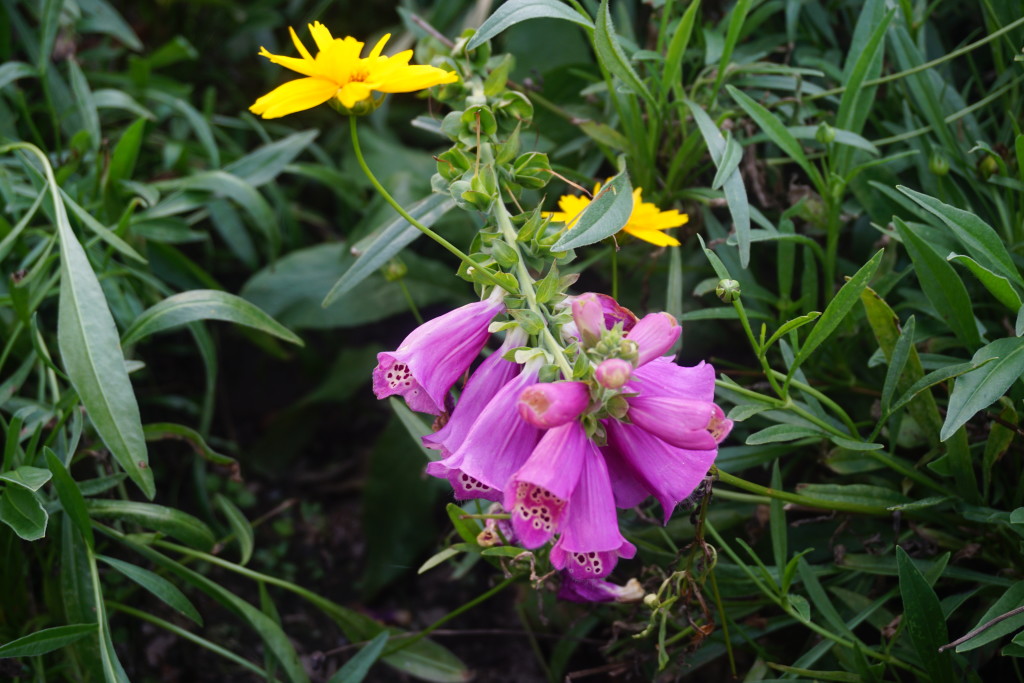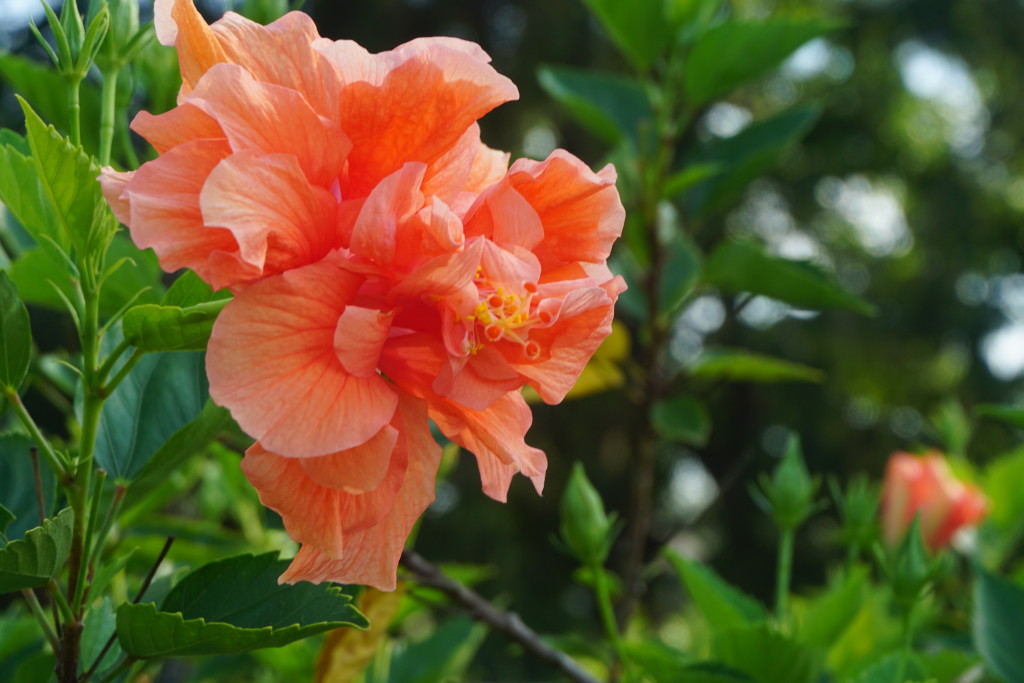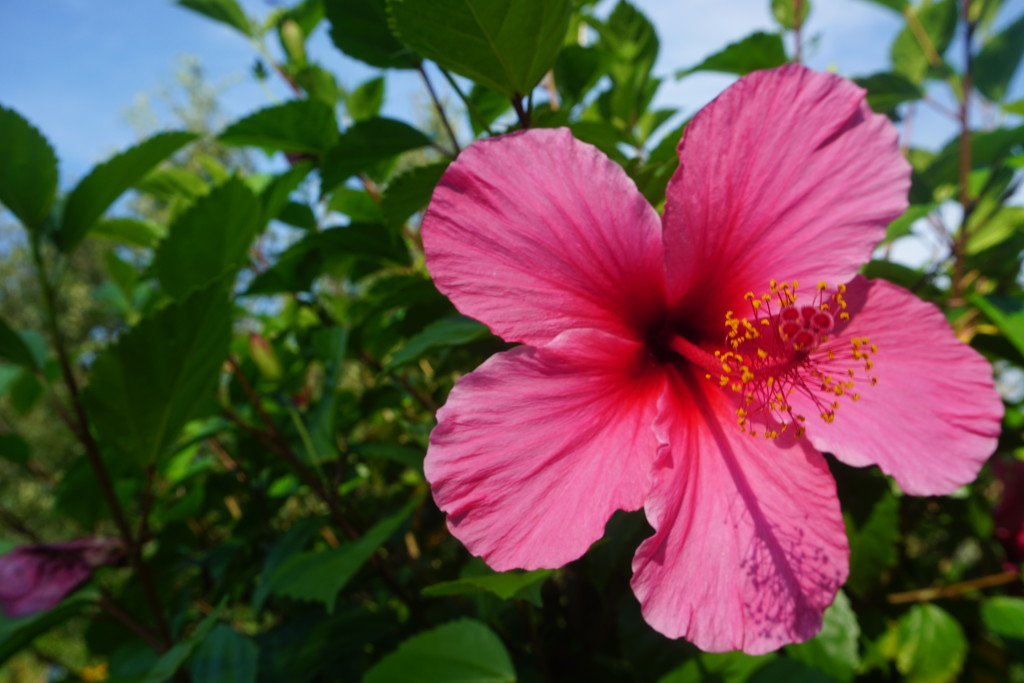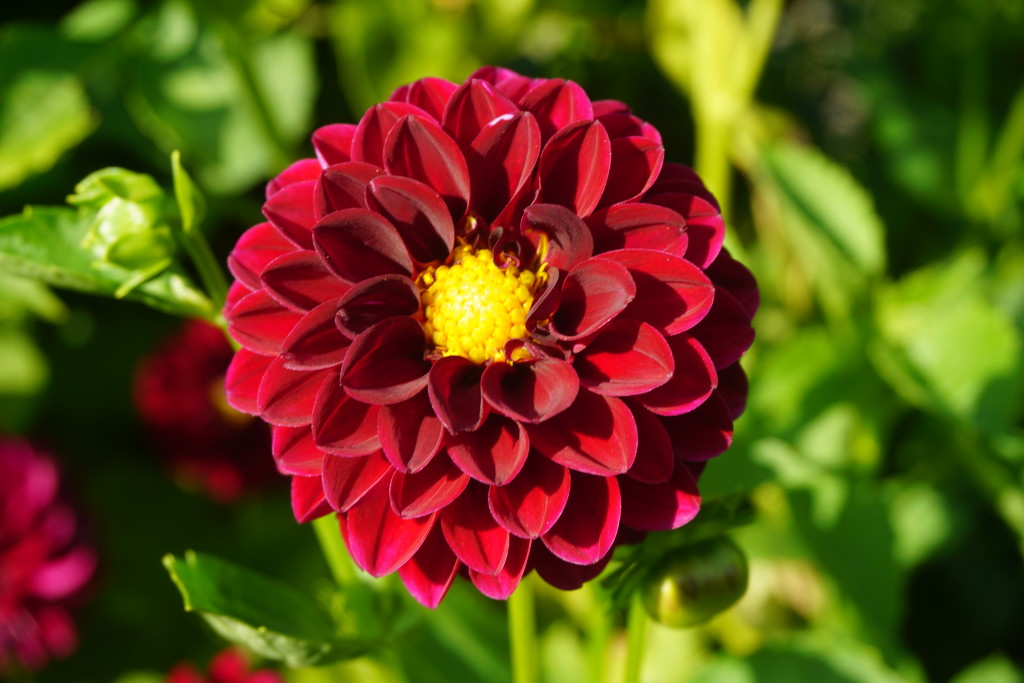 The Green Animals Topiary is definitely a must-see on anyone's itinerary! As I headed back to downtown Newport, I felt a sense of appreciation for the gorgeous topiary that I had just visited.
Back in Newport, I took delight in visiting a few of the countless gift shops and art galleries around the center of town and along the waterfront.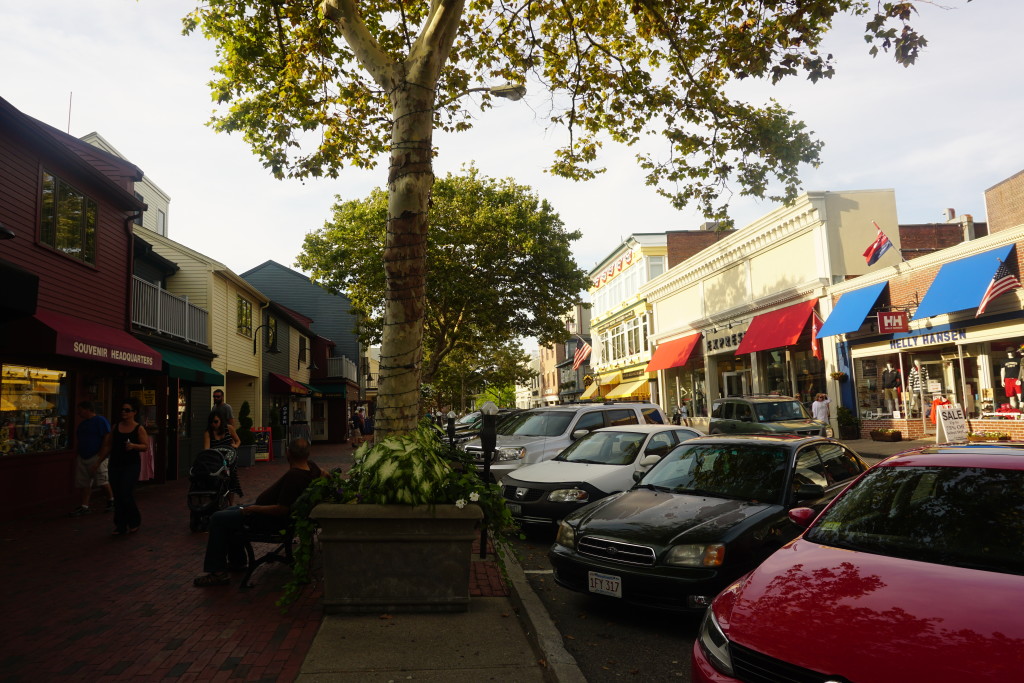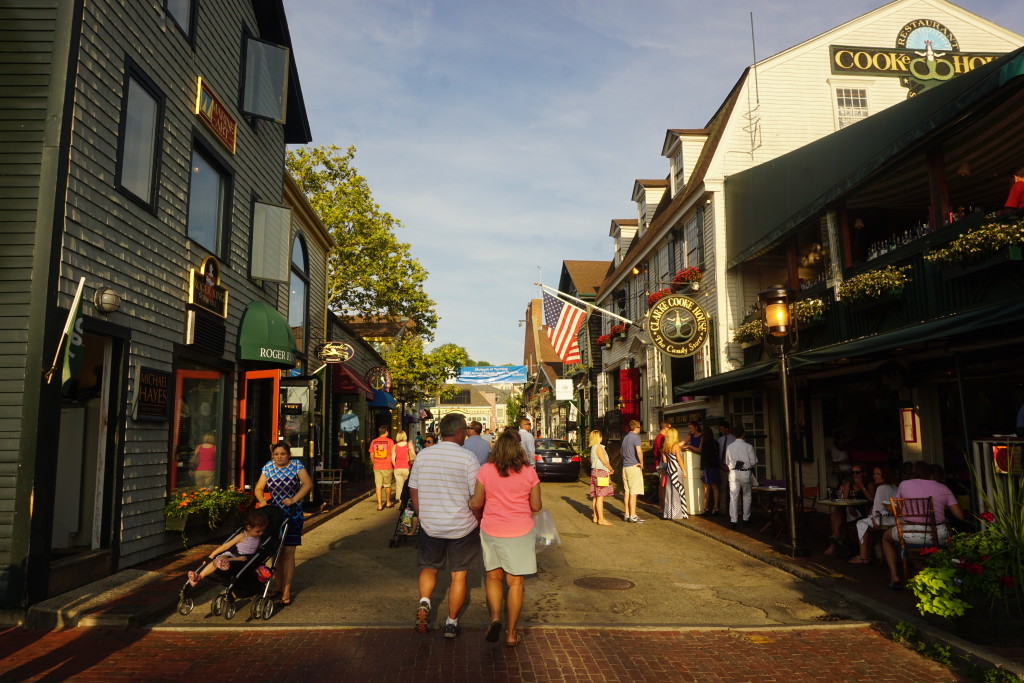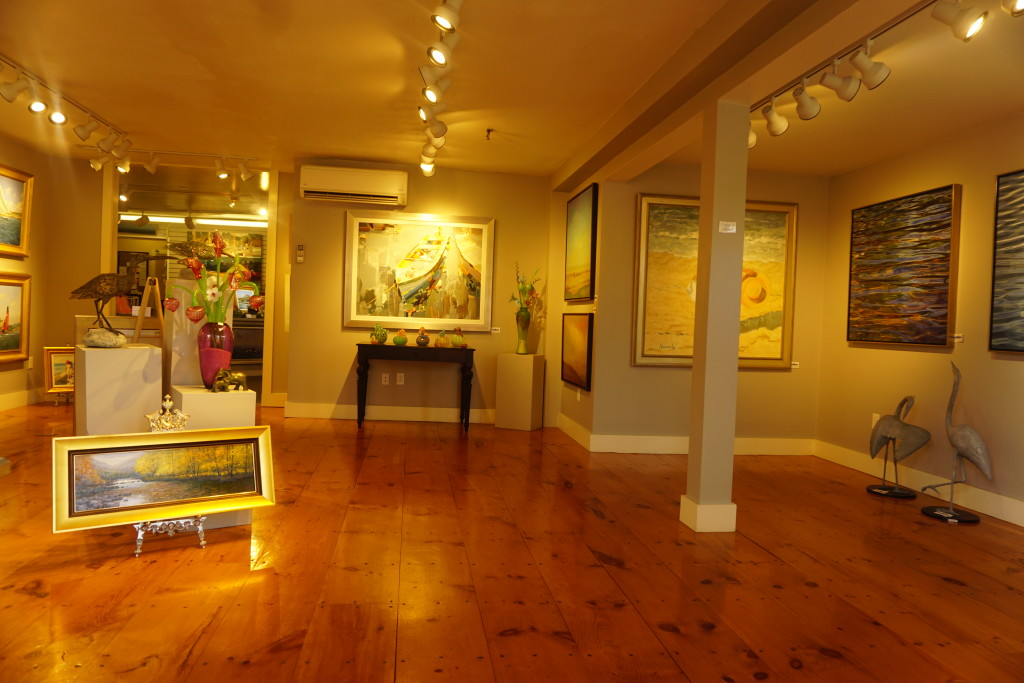 Yachts galore are found sailing the waters throughout the day or docked along the harbor during the evening hours.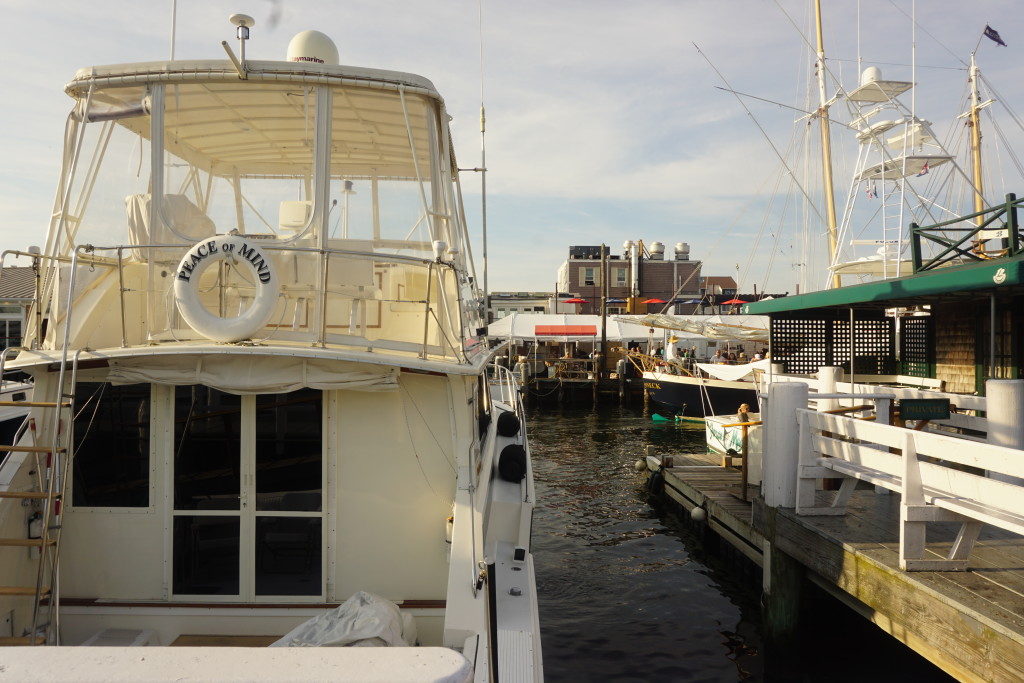 Smaller craft are plentiful on the harbor as well.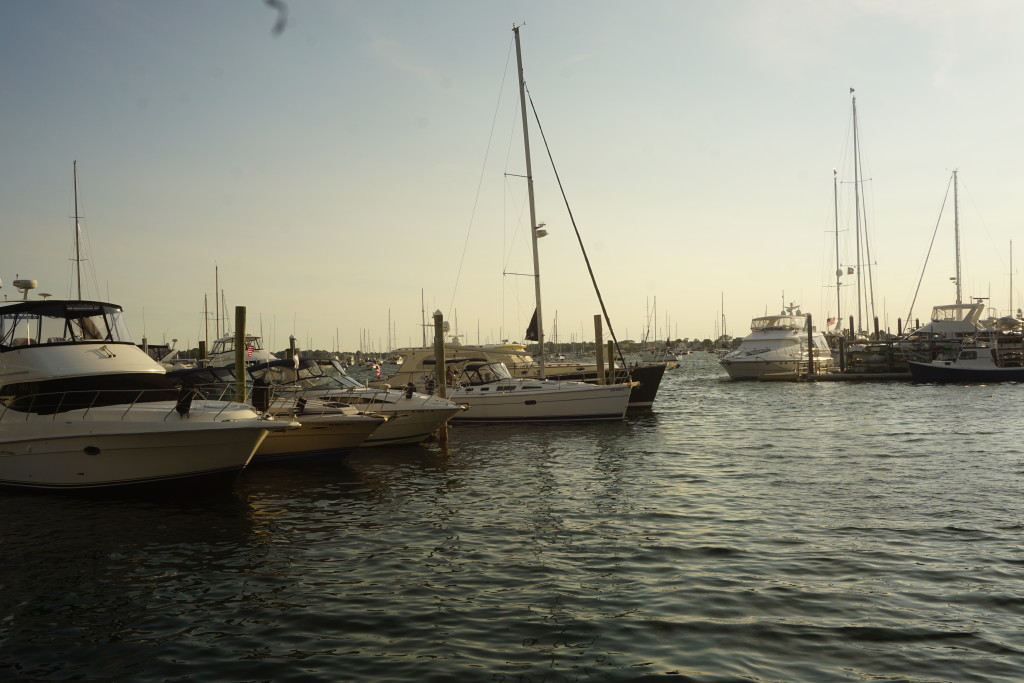 As daylight was beginning to fade, I witnessed a splendid view of the setting sun, glistening along the water's edge.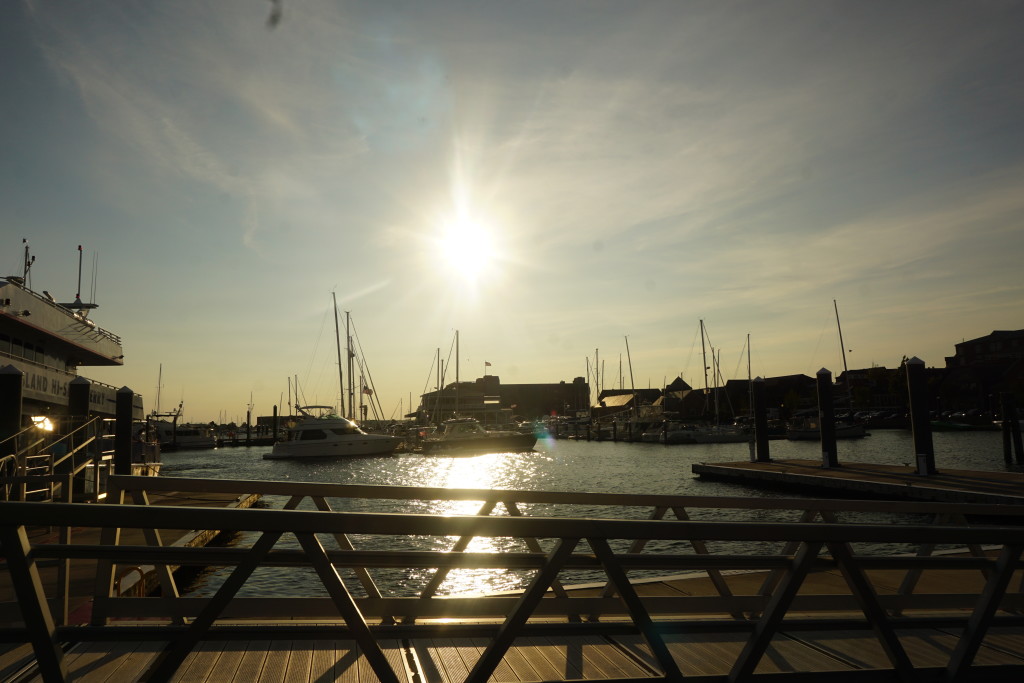 Before heading back home to the Boston area, I stopped by the downtown area for dinner. Ristorante Lucia (Ristorante Lucia) is an upscale, veggie-friendly, Italian restaurant in downtown Newport. They offer several vegan options on their vegetarian menu. For my dinner entree, I selected the seitan bites sauteed in extra-virgin olive oil, garlic, and sauteed mushrooms, served with steamed broccoli. My meal was fantastic!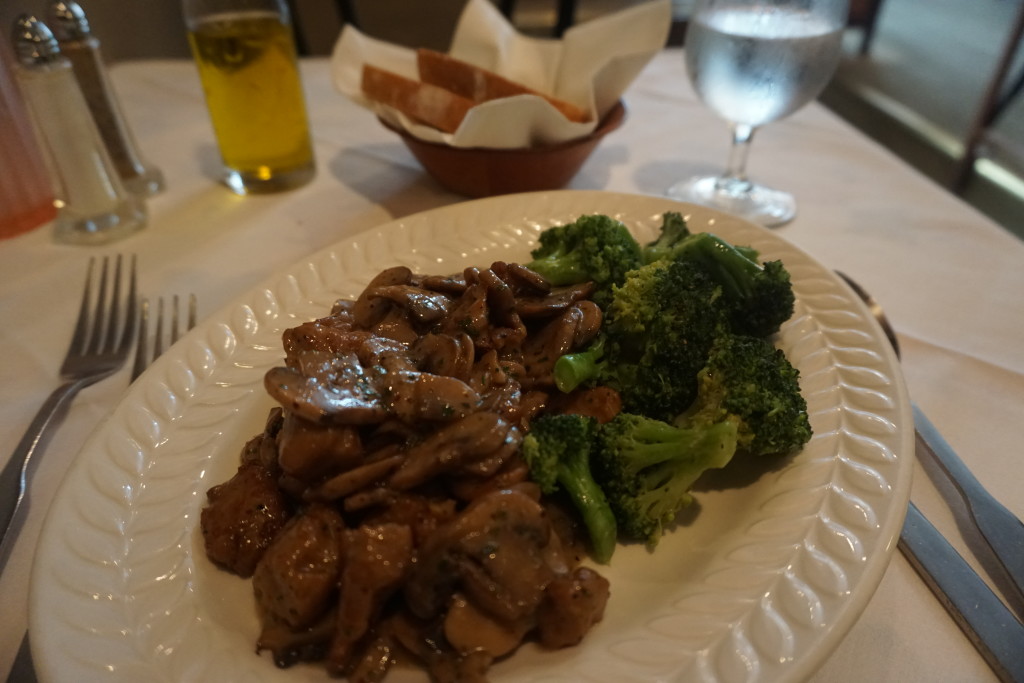 What a glorious day in Newport it had been! I relished my day of Gilded Age mansions, green animal topiaries, and oceanside strolls. It was such a pleasure to discover that the Newport dining scene now offers some amazing options for vegans. I definitely recommend a visit to Newport, Rhode Island for its scenic beauty, architectural elegance, and incredible vegan meals.
Tweet This Post