The six northeasternmost states of the USA are known collectively as "New England". This region that I call "home", offers scenic beauty during every season. Because the earliest settlers in the country inhabited the area, historic residences and museums abound here as well.
Fortunately, more and more places across the New England states are offering vegan ice cream options nowadays! My experience devouring incredible vegan ice cream varieties in this region is worthy of sharing, so that other vegan travelers will enjoy it as well!
In addition, I would like to share some noteworthy sightseeing options in the region. I have written in the past regarding the typical sightseeing that a tourist in New England seeks: the stunning coast with its lighthouses, the idyllic lakes, and the majestic mountain ranges. This time, I would like to mention some of the region's "unique gems" or 'hidden treasures" that travelers would enjoy visiting.
Maine:
Maine is by far, the largest of the six New England states. The town of Freeport is home to a little known attraction called the "Desert of Maine". An ancient glacier arrived in the state 11,000 years ago and left sand and mineral deposits, forming this small desert, surrounded by a pine forest. Tours are offered today explaining its history.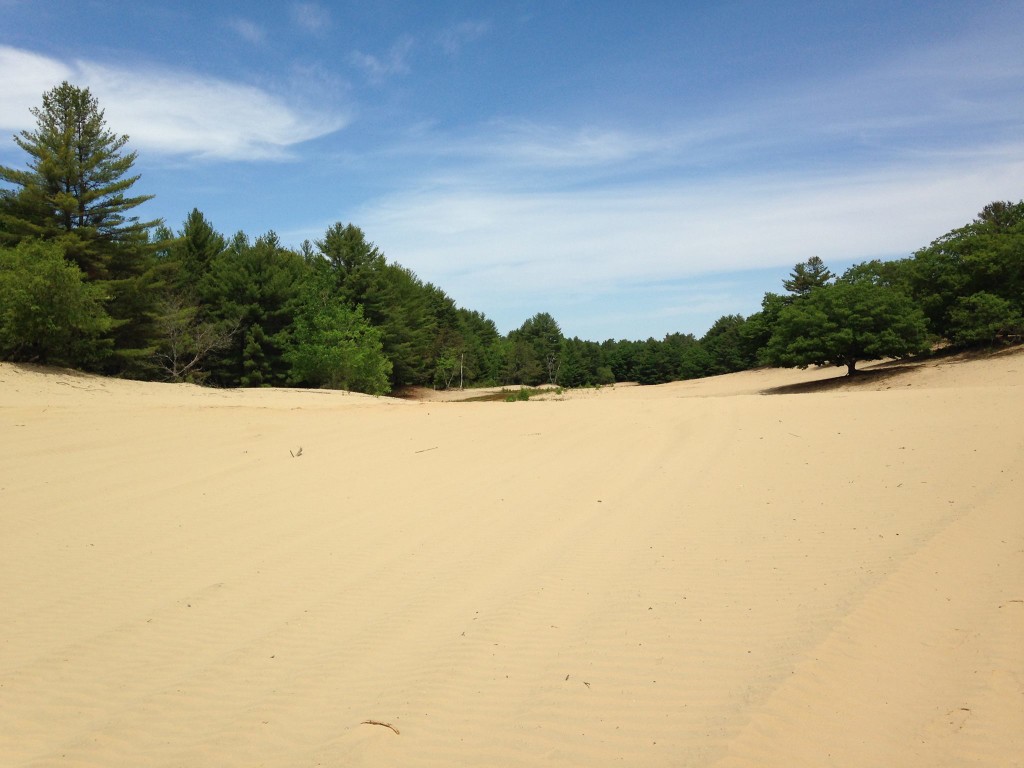 Further up the highway, in the central Maine region, is the city of Augusta. A special site there is the "Old Fort Western". This Revolutionary War fort is the oldest surviving fort in the United States. Visitors are invited to climb the watch tower and see the soldier's quarters.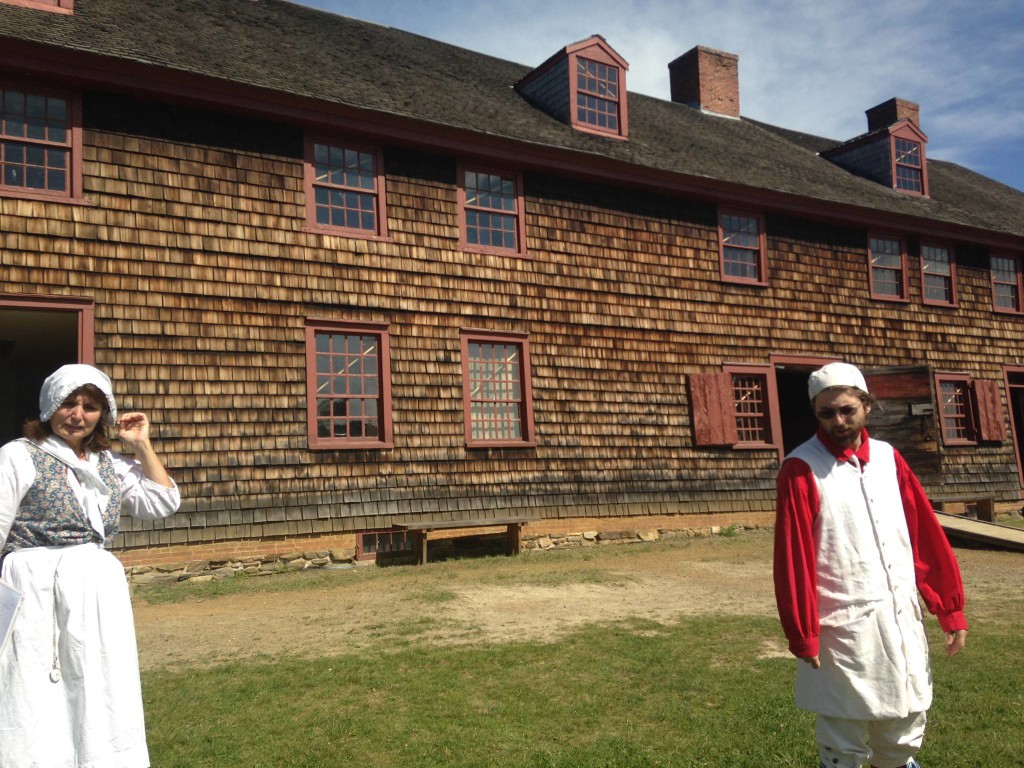 Speaking of "unique" and "noteworthy" places in Maine, I found a special ice cream shop in the town of Brunswick. Gelato Fiasco(Gelato Fiasco) is a gelato shop that offers several flavors of vegan sorbetto. The sorbetto actually tastes like gelato. I opted for the four flavor combo dish of strawberry, chocolate, mango, and banana. I absolutely enjoyed the gourmet-like sorbettos! The price is reasonable. Another location is found in the city of Portland.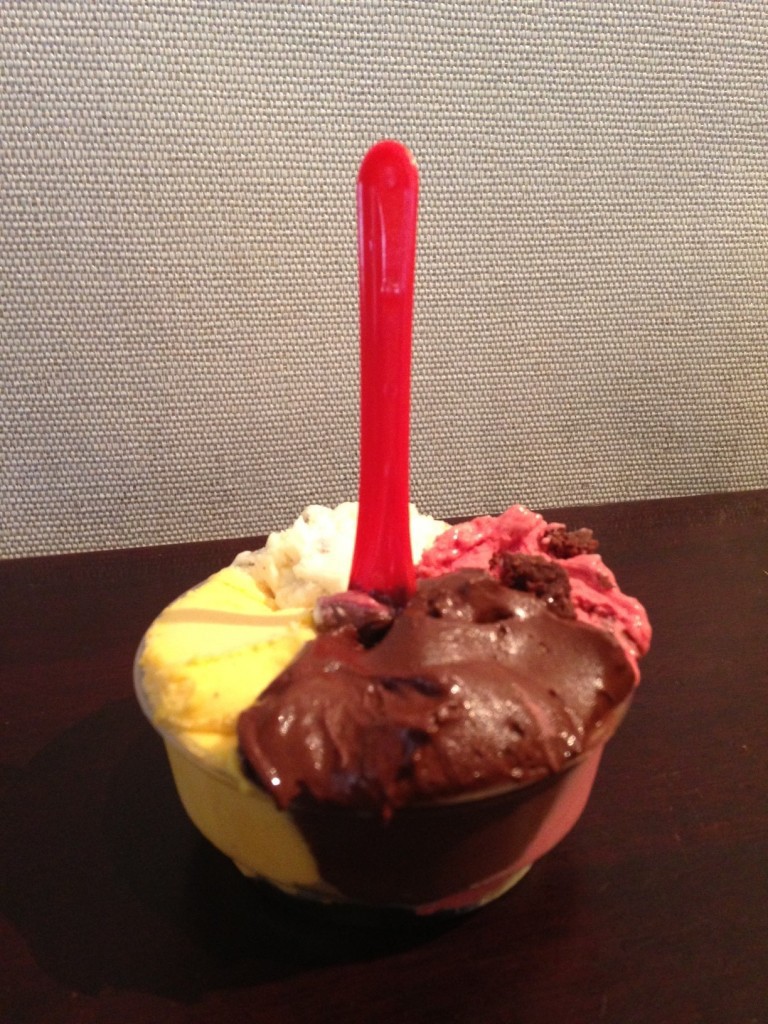 While visiting a city where no vegan-friendly ice cream shops can be found, sometimes vegan restaurants may offer a couple of flavors on their dessert menu. Indeed in the city of Portland, the vegan restaurant "Little Lad's" (Little Lad's Vegan Cafe) included a cherry pie topped with vanilla vegan ice cream. My dessert was great.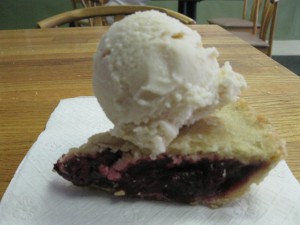 Likewise at vegan-friendly Silly's restaurant (Silly's Restaurant) in Portland, where diners may choose a vegan ice cream sundae or a pastry drizzled with chocolate sauce and a side of vegan ice cream. This dessert was awesome.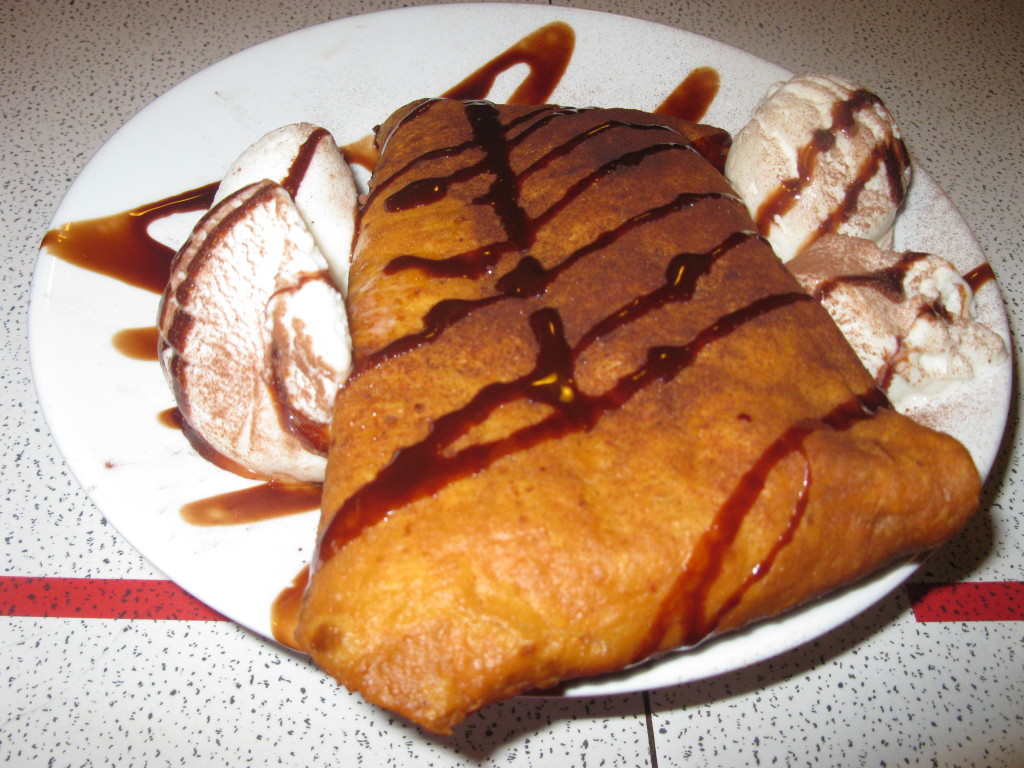 New Hampshire:
Adjacent to Maine, in the state of New Hampshire, more "hidden gems" are found, in its picturesque outdoor allure and in wonderful vegan ice cream!
Each June, the small town of Sugar Hill celebrates the "Lupine Festival". These slender purple flowers are found in the fields across the Franconia Notch region. While many travelers are well aware of the breath-taking landscape of the Franconia region, this "hidden gem" of Sugar Hill's lupine fields are worth a visit as well! Craft vendors display their goods in tents throughout the festival grounds.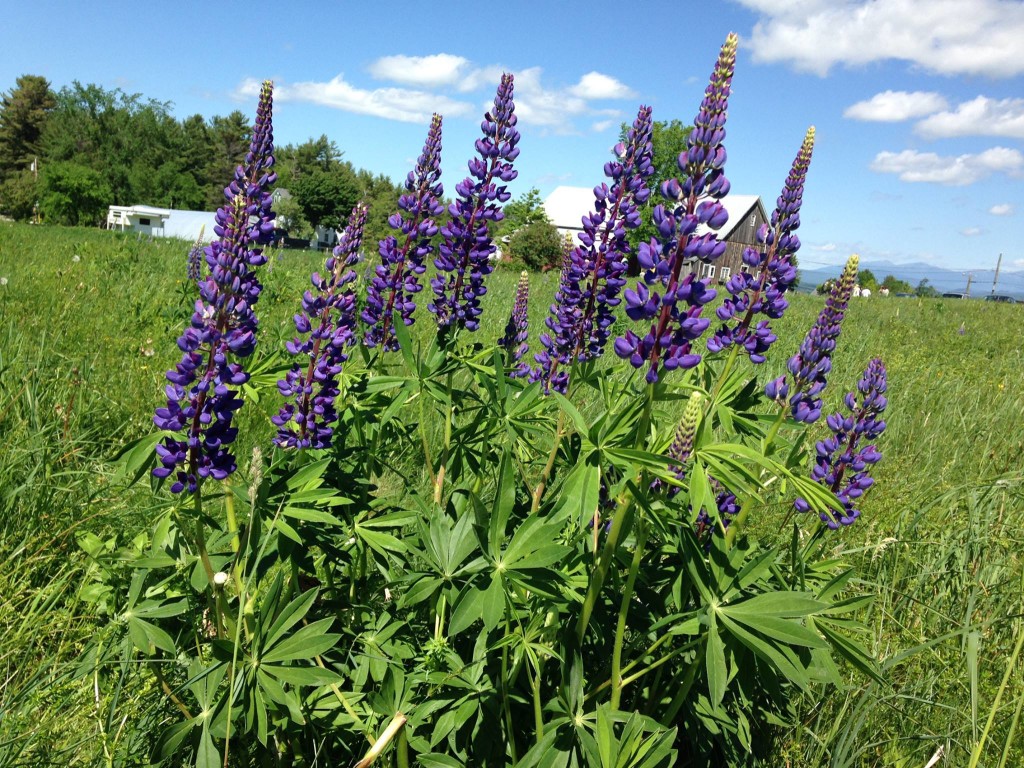 I was absolutely thrilled when I discovered the vegan ice cream shop "Rock Salt Creamery"(Rock Salt Creamery) in the small town of Sanborton, just south of the Franconia Notch/White Mountain region! They serve up ice cream bars and pints of hard ice cream.
One freezer contained pints of hard ice cream flavors.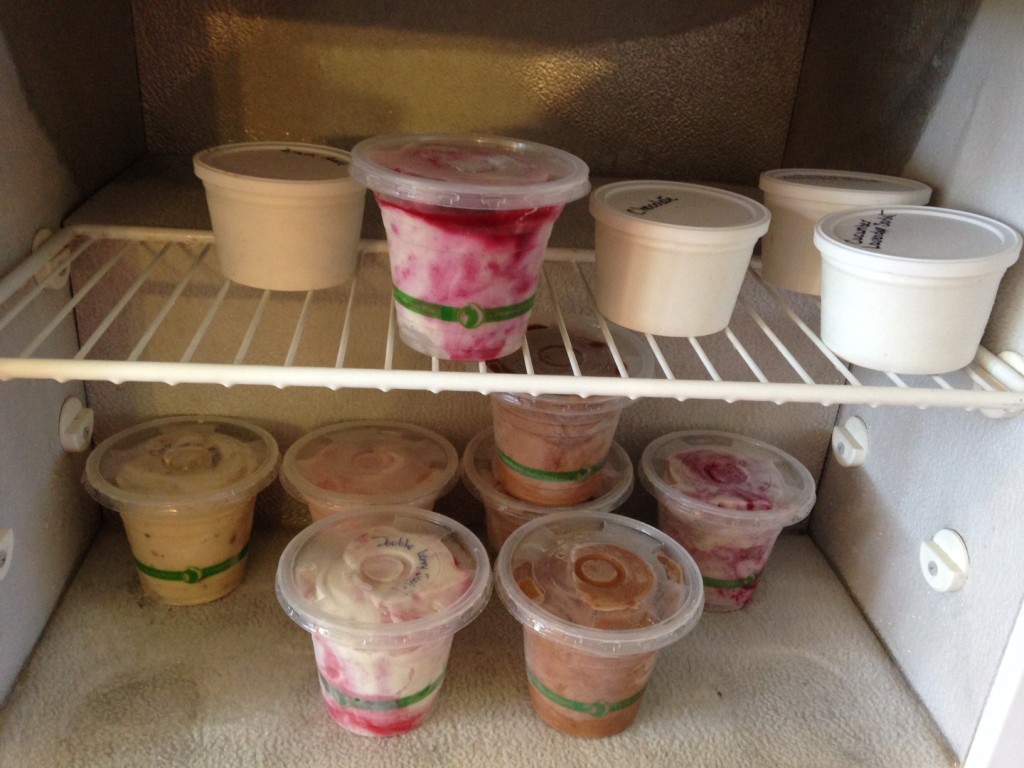 A freezer display case contained bins of the vegan ice bars offered for that day.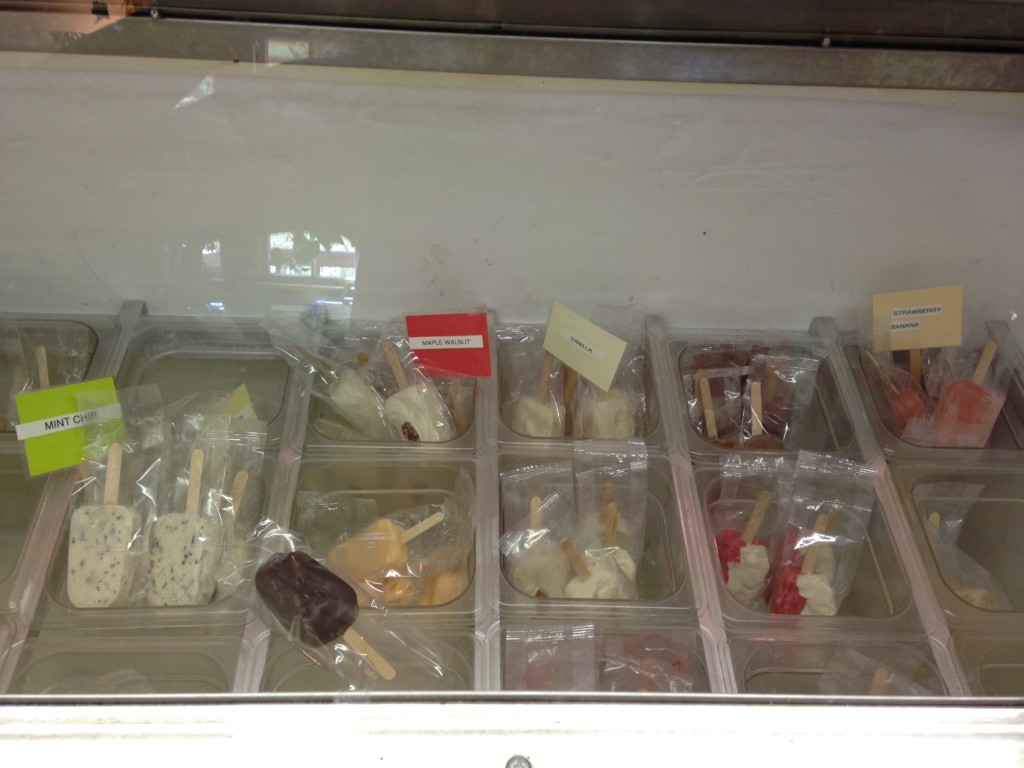 The owner put together a display tray of the various ice cream bar flavors, so that I may see them up close without the wrappers. What a colorful and lovely display it was! Each yummy flavor caught my eye and peeked the interest of my taste buds! Raspberry, maple nut, chocolate, strawberry, and more tempting flavors provided many options for vegans to savor.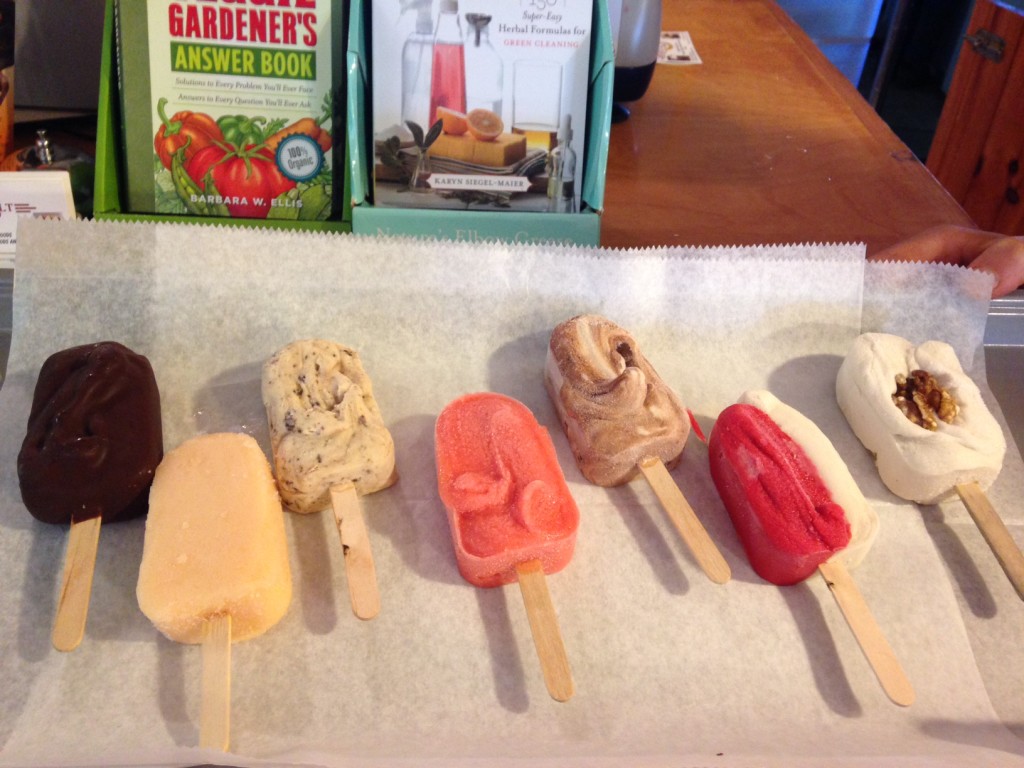 I selected the strawberry cream ice cream bar(made with cashew milk) dipped in chocolate and topped with pecans. It was so delicious!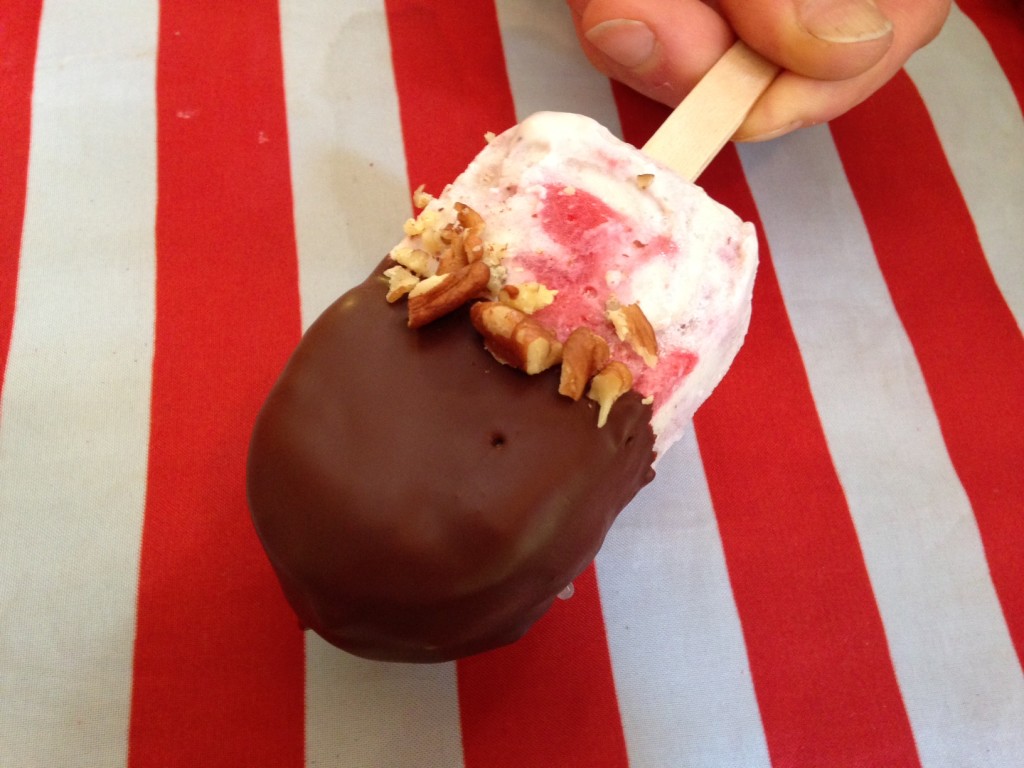 My second purchase was a pint of the vegan peppermint stick ice cream. Each and every spoonful was decadently flavorful! Visitors to New Hampshire have got to try the yummy vegan ice cream here!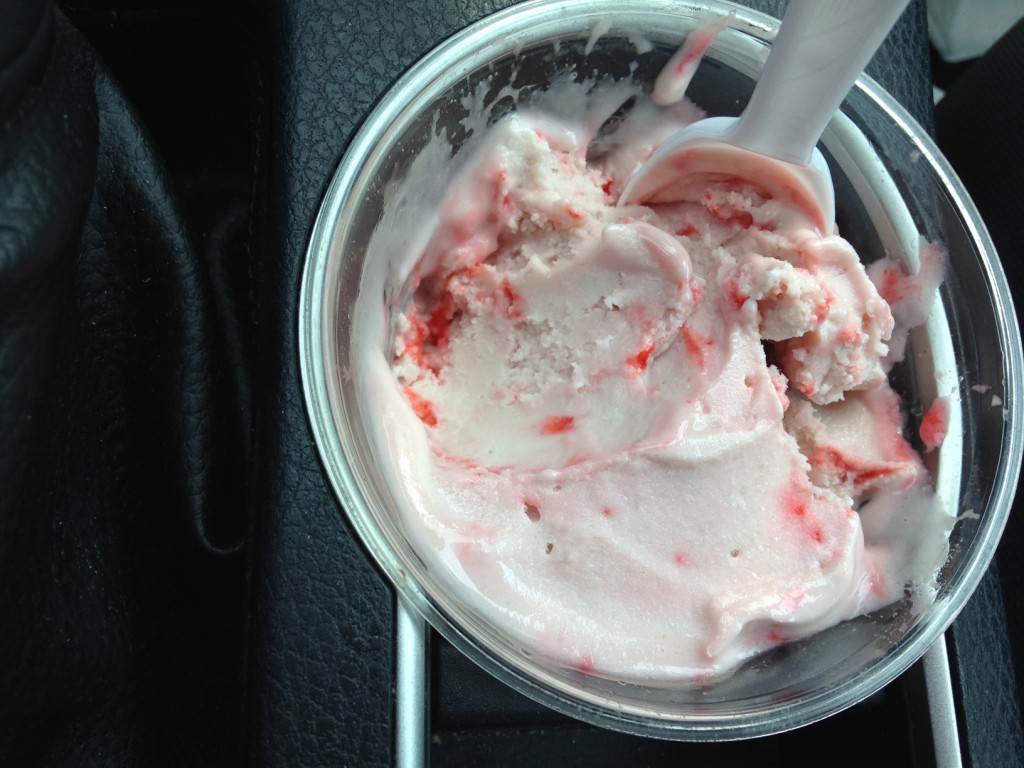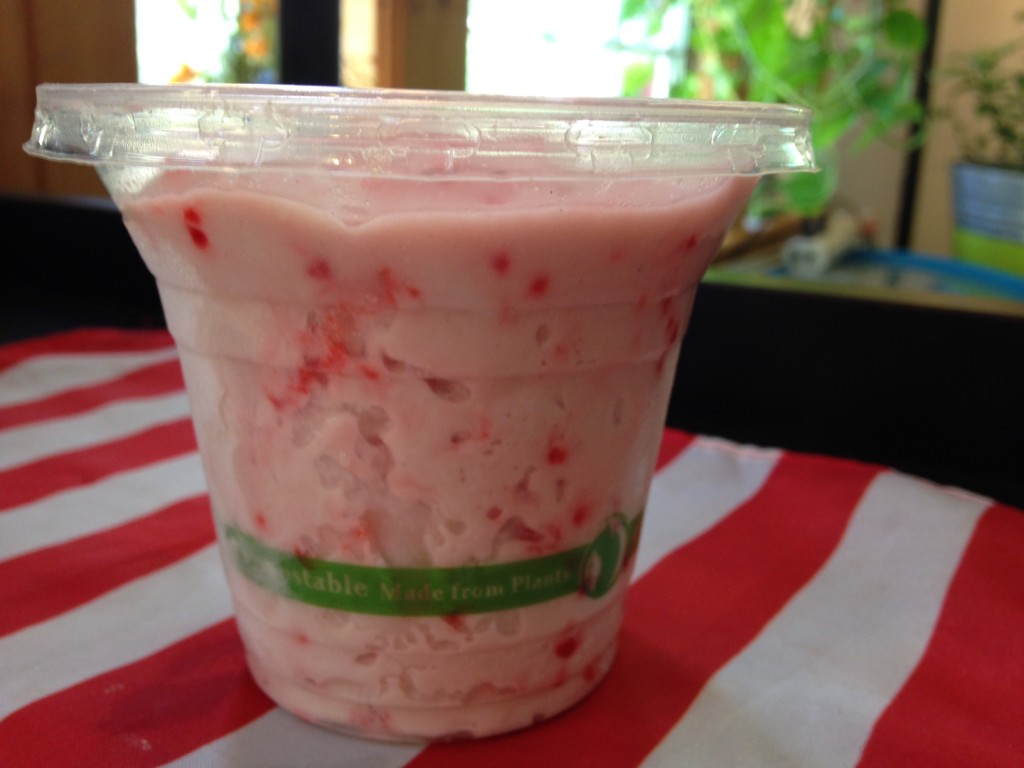 Another visit to the state brought me to the Lakes region. Lucky for us vegans, Sunapee Harbor has a market in town that includes vegan sorbet on its menu. Marzelli's Deli ( Marzelli's Deli) offers a strawberry sorbet that is vegan. I enjoyed the refreshing taste on a hot summer evening.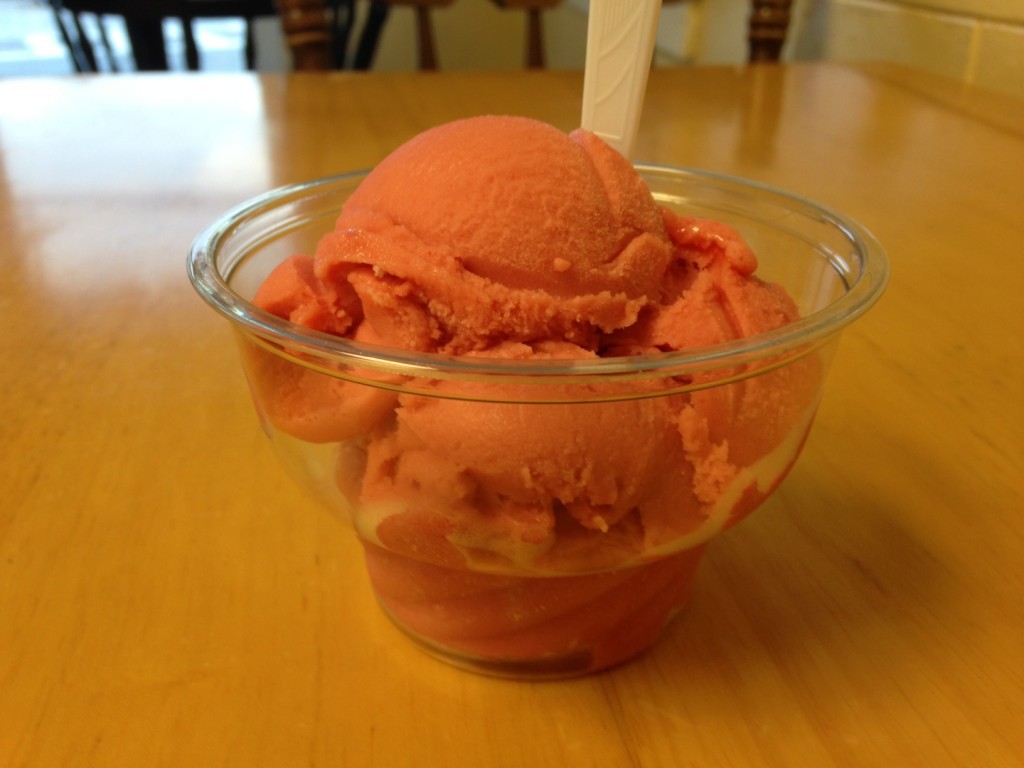 Vermont:
Vermont provides such stunning vistas with its Green Mountains and forested terrain. However, one attraction that may escape many visitors is its quarry in the small town of Dorset. The quarry is the oldest one in the United States. Shimmery waters reflect off the brilliant green tree leaves surrounding it. It presents an opportunity for many a weary tourist to take a refreshing swim or to simply walk along its perimeter and enjoy the views.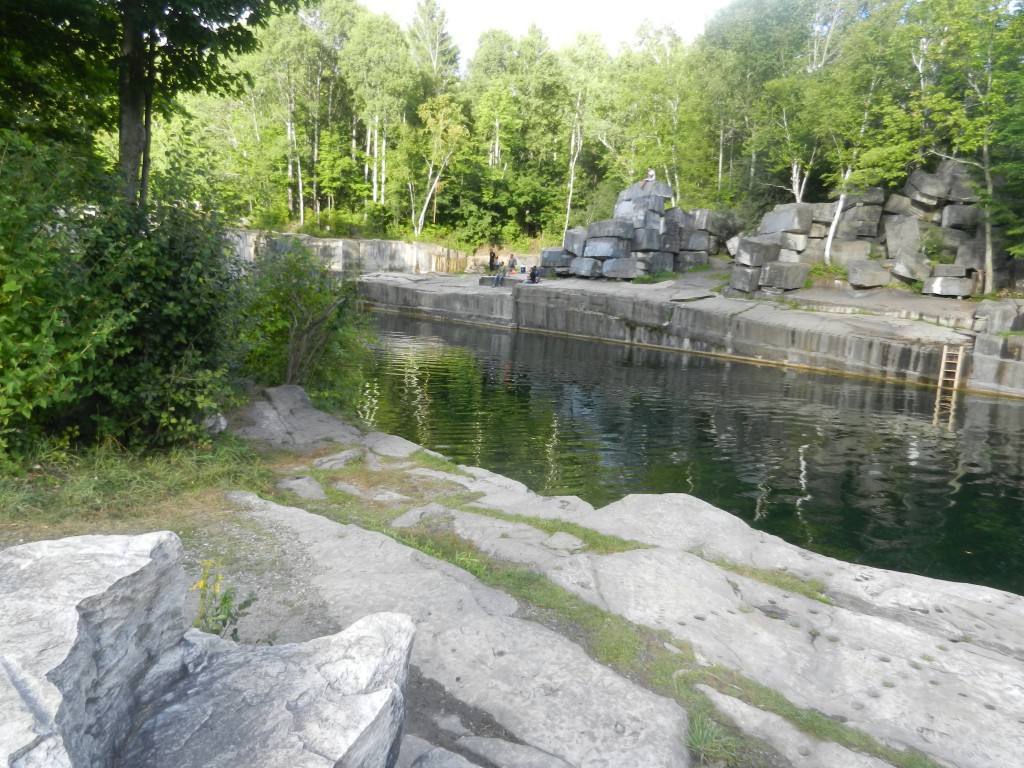 Ben and Jerry's(Ben and Jerry's) ice cream headquarters in the city of Burlington, offers a sorbet that is vegan. My raspberry sorbet was a tasty treat for the day.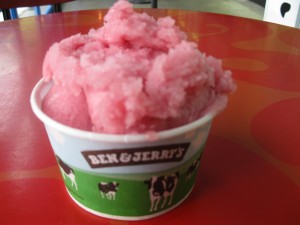 Massachusetts:
Those visiting the state of Massachusetts are aware of Boston's historic tourist attractions. I offer up a suggestion to take a drive to the neighboring town of Concord. The town is home to many accomplished authors of yesteryear. Tourists may visit the homes of Louisa May Alcott, Henry David Thoreau, Ralph Waldo Emerson, and Nathaniel Hawthorne.
The Alcott's Orchard House gives a glimpse into her life and writings. Travelers can see the desk where she wrote her novel "Little Women".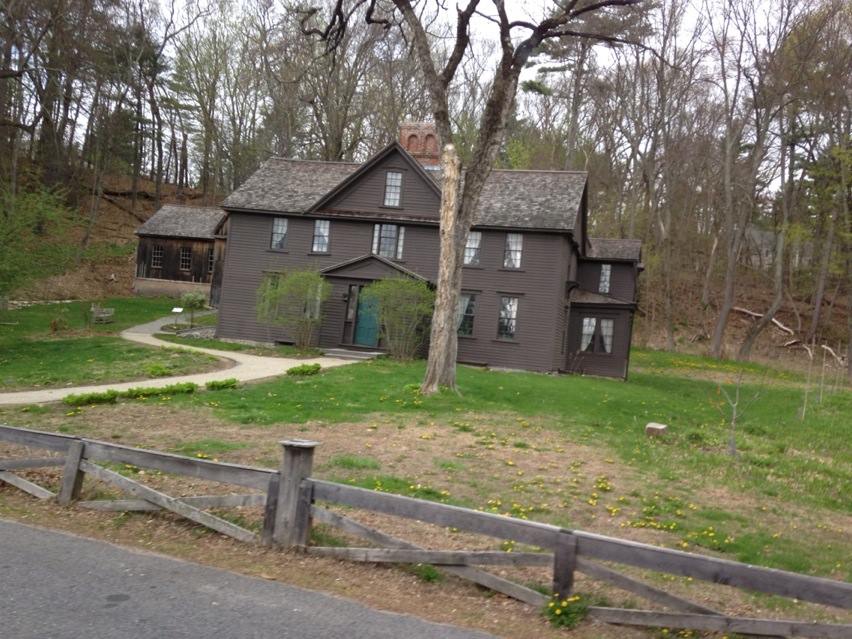 Quite a few ice cream shops in Massachusetts offer the gamut of vegan ice cream, sorbet, and frozen yogurt. The northern town of Gloucester is a scenic coastal getaway in the northeastern tip of the state. Bishco's Cafe(Bishco's Cafe) in the downtown area has a homemade, soy-based frozen yogurt on its menu. The owner makes it himself and will mix it with fruit upon request. I opted for the strawberry flavor. It tasted really yummy! They serve large portions at a good price.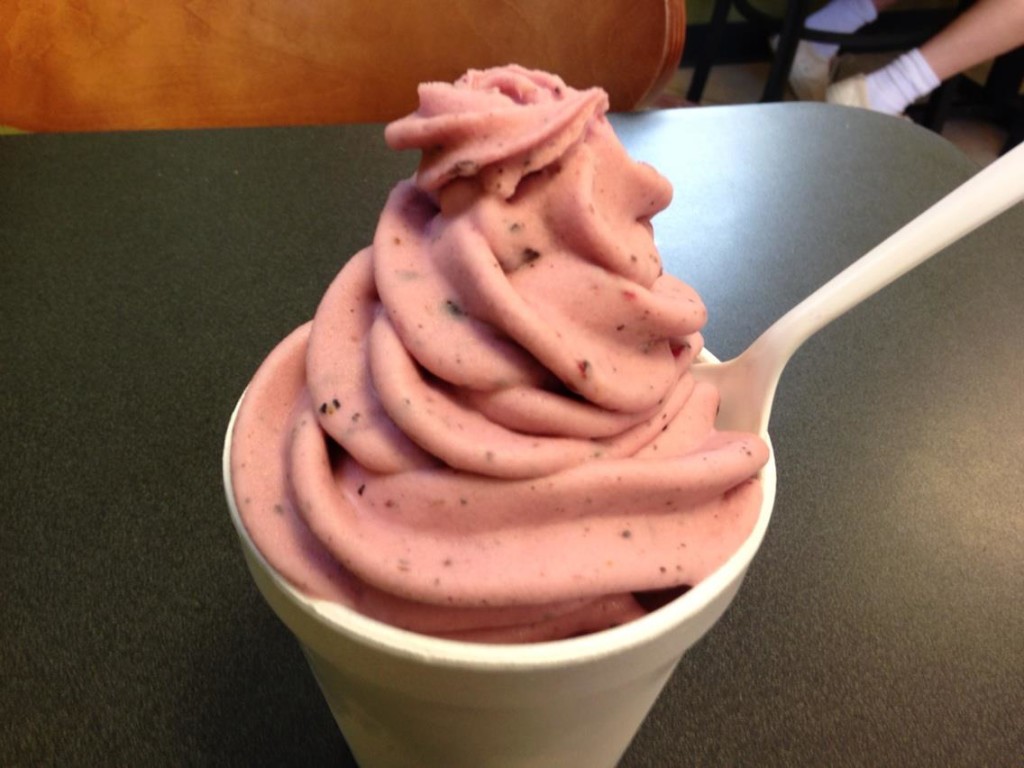 Harvard Square in Cambridge, Massachusetts has a couple of options for vegans. The J.P. Licks ice cream shop (J.P. Lick's Ice Cream ) offers usually two flavors of soy or coconut milk ice creams per week. I enjoyed their coconut almond lace flavor in a vegan sugar cone.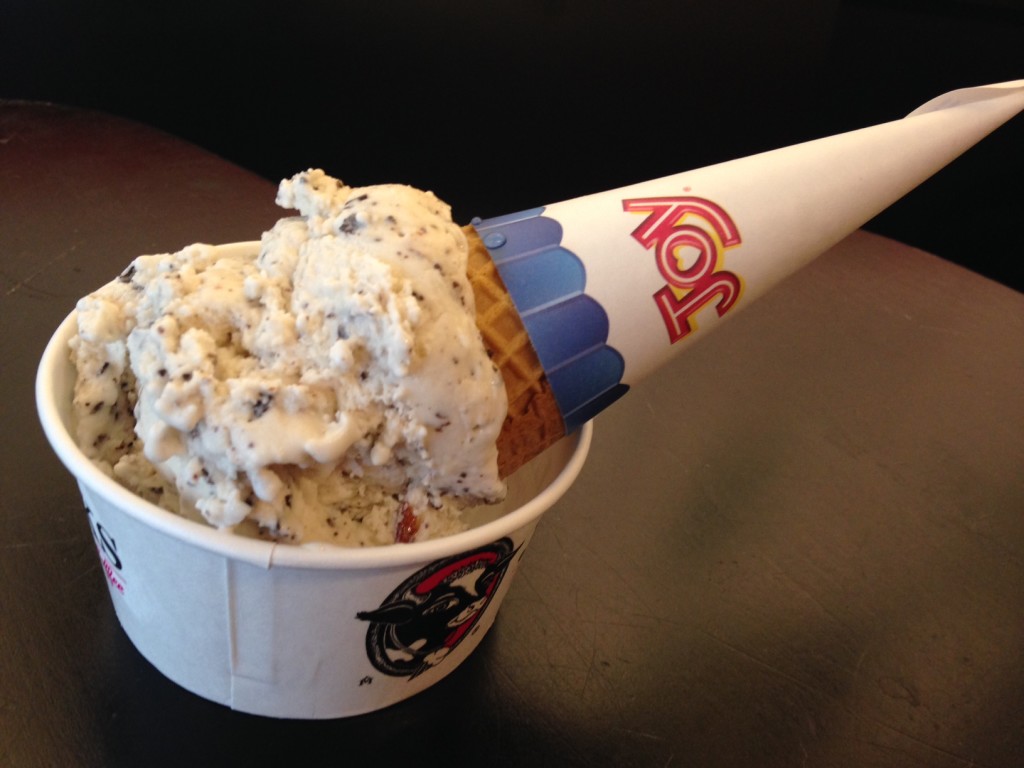 A few streets away, I strolled into Lizzy's Ice Cream(Lizzy's Ice Cream) on Church Street for some tasty chocolate Tofutti ice cream in a cup.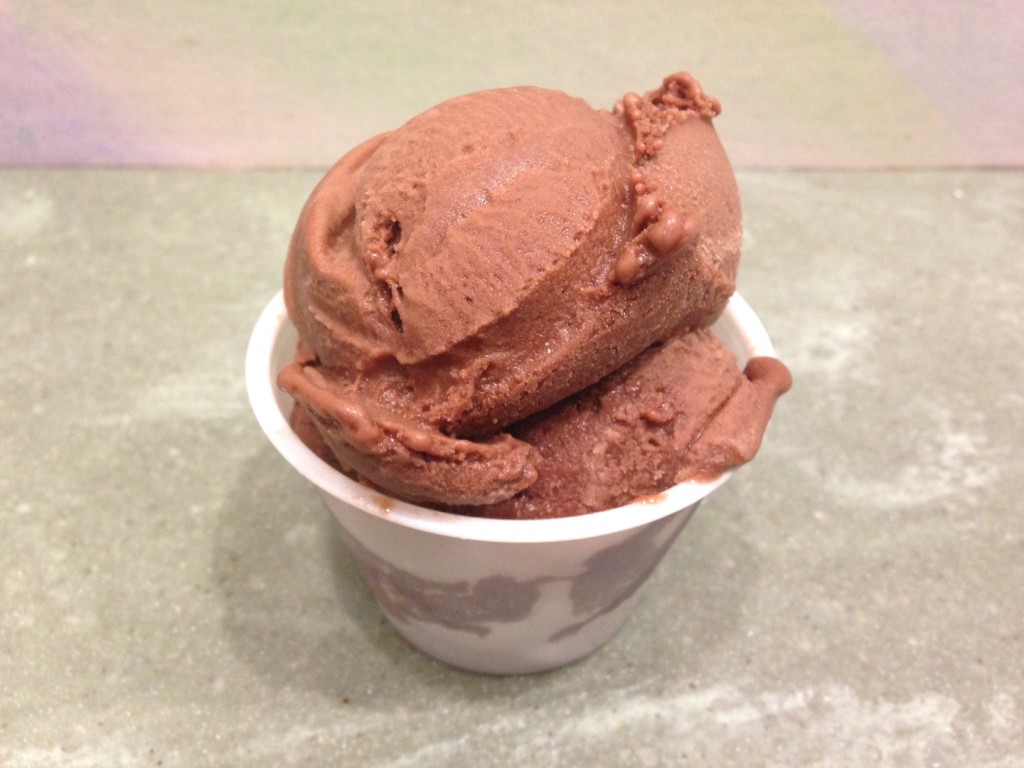 Central Square in Cambridge is home to the vegan diner "Veggie Galaxy" (Veggie Galaxy). They offer vegan ice cream scoops, sundaes, and banana splits with multiple toppings. The ice cream is made by the local vegan ice cream shop "Fomu".
I enjoyed a delicious sundae with vanilla and strawberry ice cream, chocolate sauce and vegan whipped cream.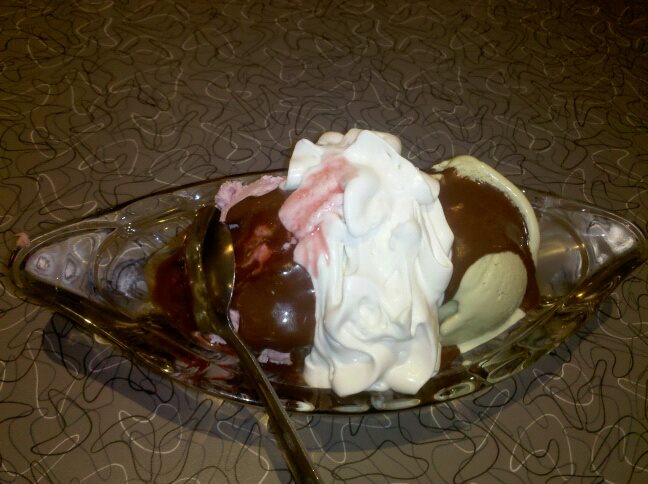 My next sundae was drizzled with a fruit topping.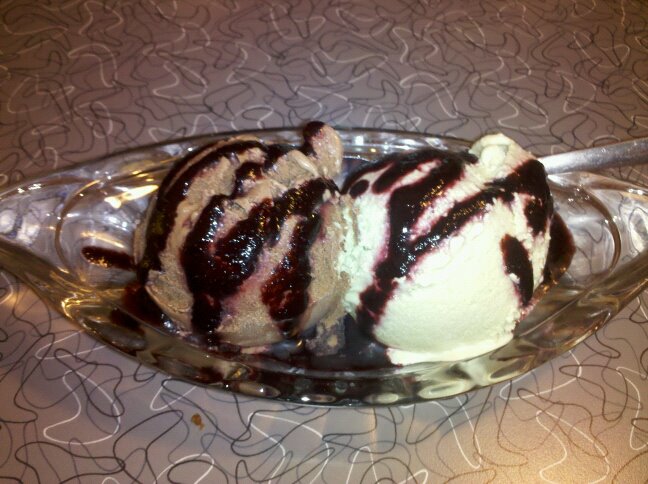 Yet another visit enticed me to eat a scrumptious banana split with all the fixings: bananas, cherries, chocolate sauce, vegan whipped cream, and a couple of ice cream flavors.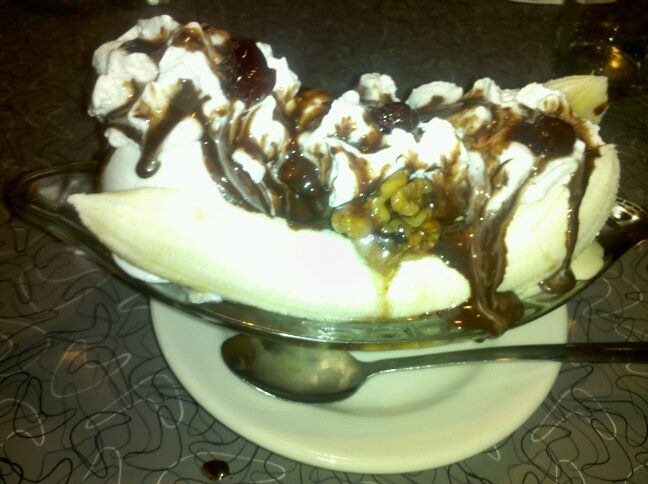 Speaking of Fomu Ice Cream shop (Fomu Ice Cream) in Boston's Allston neighborhood, I purchased an apple cider donut flavor ice cream. It was really delicious! Their ice cream is mainly coconut milk-based, with a few flavors offered that are nut milk-based. Two of my favorites are the avocado and the mint chocolate chip ice cream. The all vegan ice cream shop offer many flavors.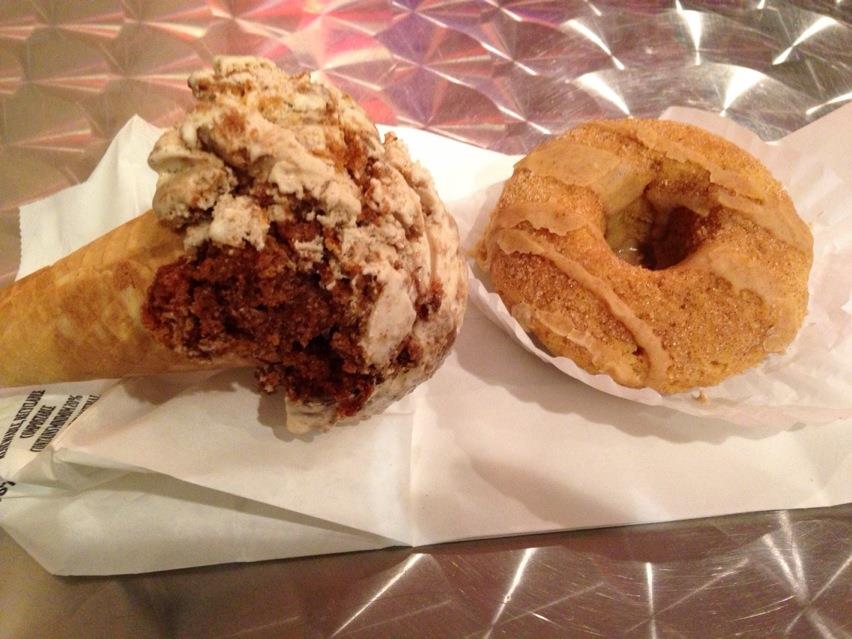 Heading to Cape Cod for the day, I first made a stop in the southern Massachusetts town of Duxbury. Most travelers are familiar with Plimoth Plantation in Plymouth, Massachusetts as the site of the first Pilgrim colony. However, a little known fact is that after Pilgrim John Alden and his wife Priscilla left Plimoth Plantation, they built a home in Duxbury. The stone foundation of this homestead is visible after its excavation.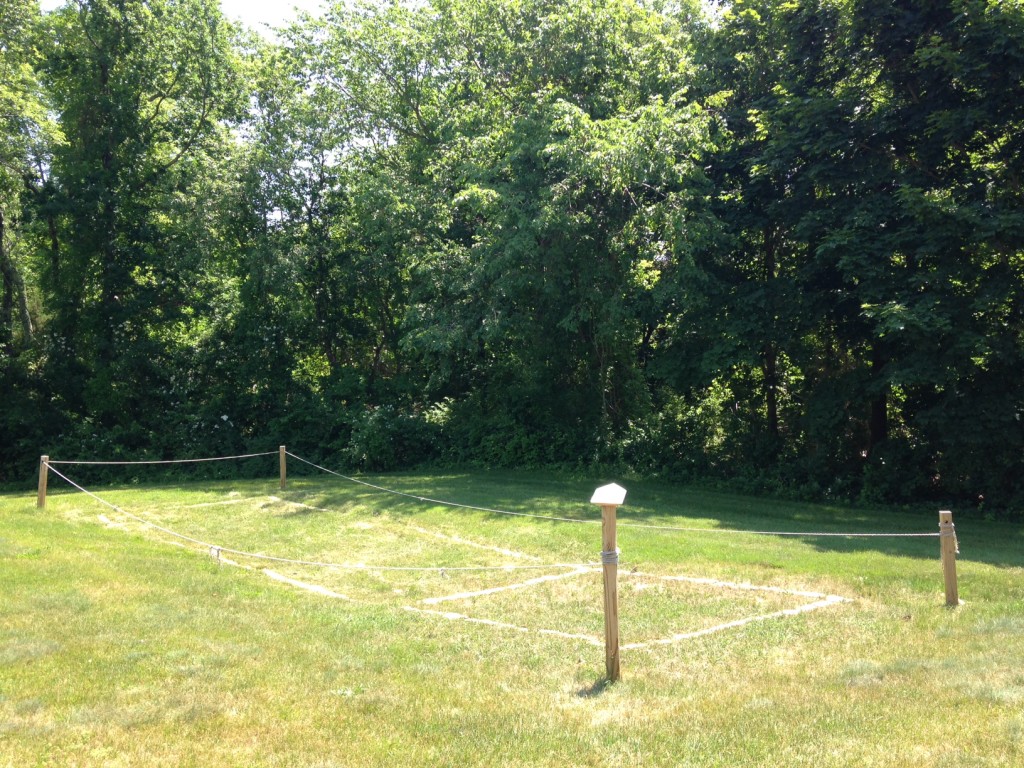 Several hundred yards through the woods, another Alden home is located. The Alden's son resided here. John Alden may have spent some time here while visiting his family. Some of his belongings were excavated as well. A display case shows his personal belongings such as shirt buttons, tweezers, and other items.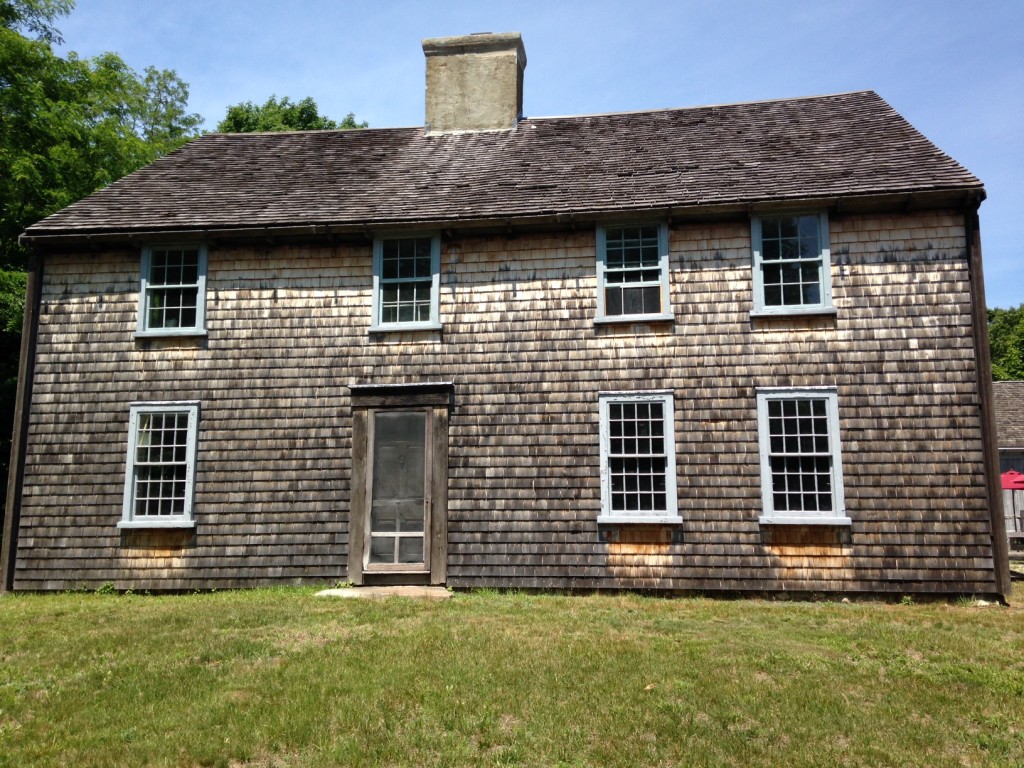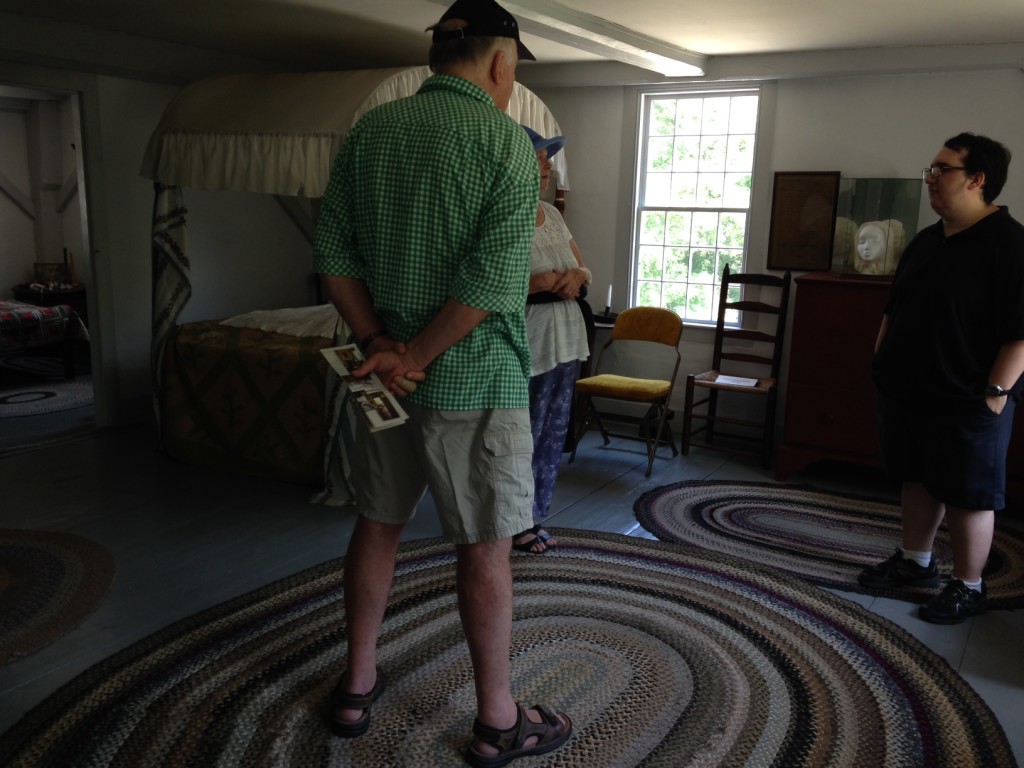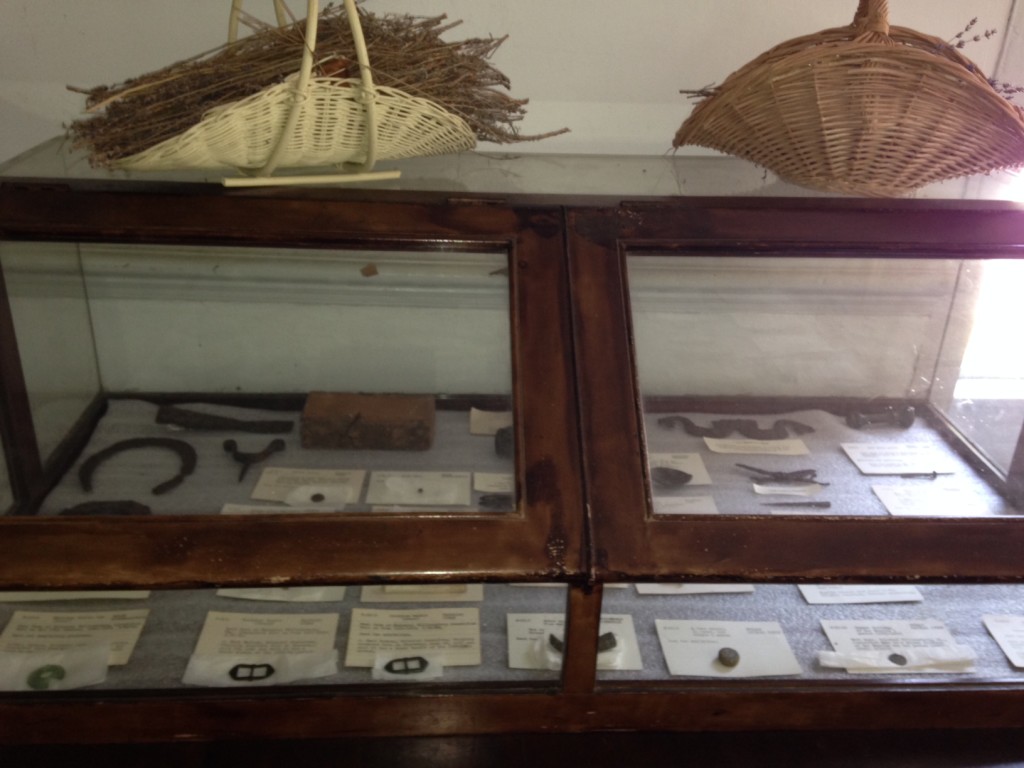 Making a stop in Plymouth, I visited the Jabez Howland House. He was the son of Pilgrim John Howland. It is thought that the elder Howlands lived here for a while. Several of the senior Howland's belongings are displayed within a glass case on the first floor level of the home.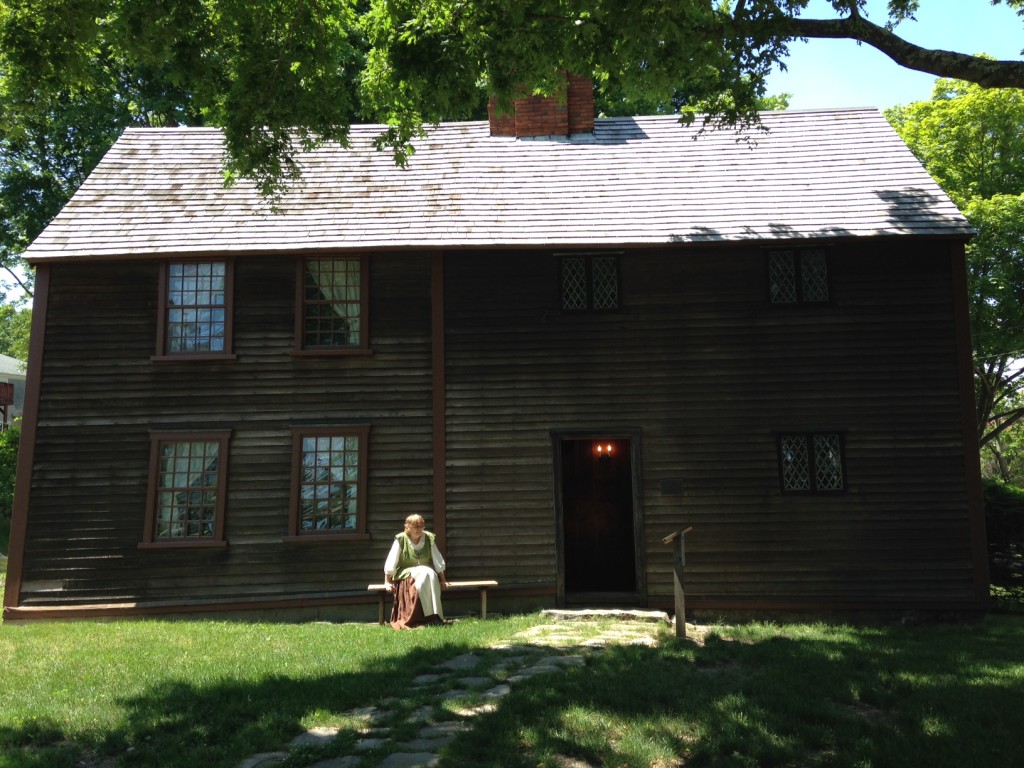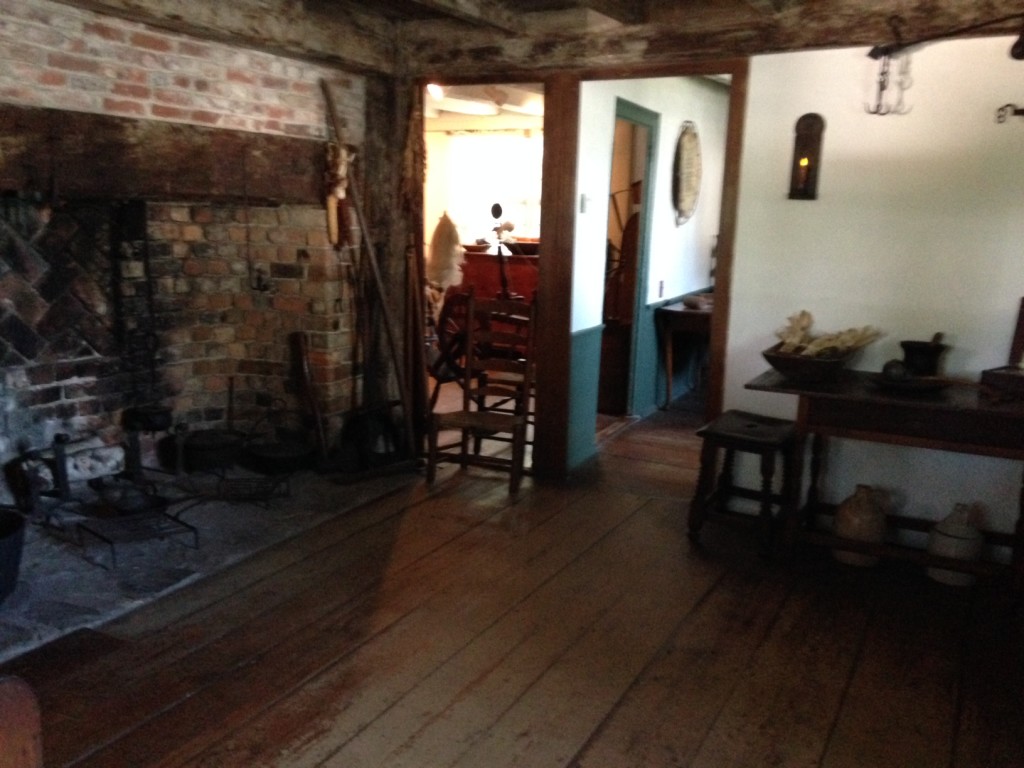 Cape Cod attracts many visitors each year for its gorgeous coast and beaches. I am thrilled that vegan ice cream is now an option in several towns, along the upper and lower Cape region!
In Falmouth, Ben & Bill's Chocolate Emporium (Ben and Bill's Chocolate Emporium) offers a couple of vegan soy gelatos. I opted for the strawberry flavor. It was quite good.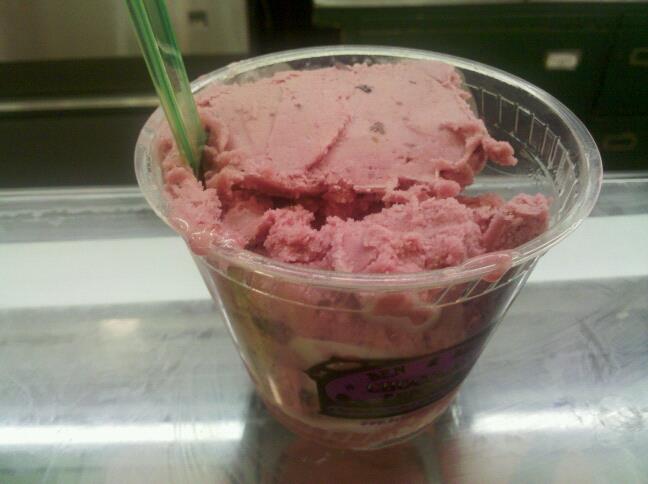 My most recent find was a vegan-friendly ice cream shop in downtown Hyannis. Katie's Ice Cream (Katie's Ice Cream ) offers a couple of vegan ice cream flavors and vegan frozen yogurt. I selected a chocolate ice cream (coconut milk based) topped with walnuts, in a sugar cone. It was wonderful!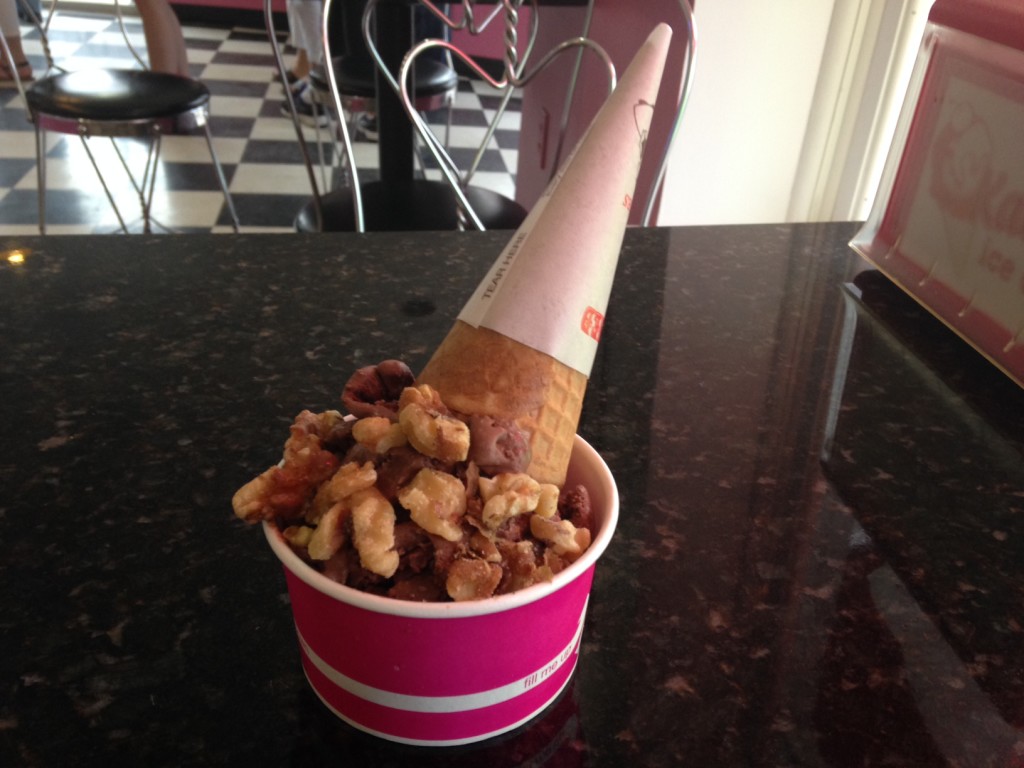 Further up the highway in Orleans, the Ice Cream Cafe (Ice Cream Cafe ) offers a couple vegan ice cream favors and vegan soft serve. I chose a vanilla and chocolate twist soft serve ice cream. It was incredibly delicious!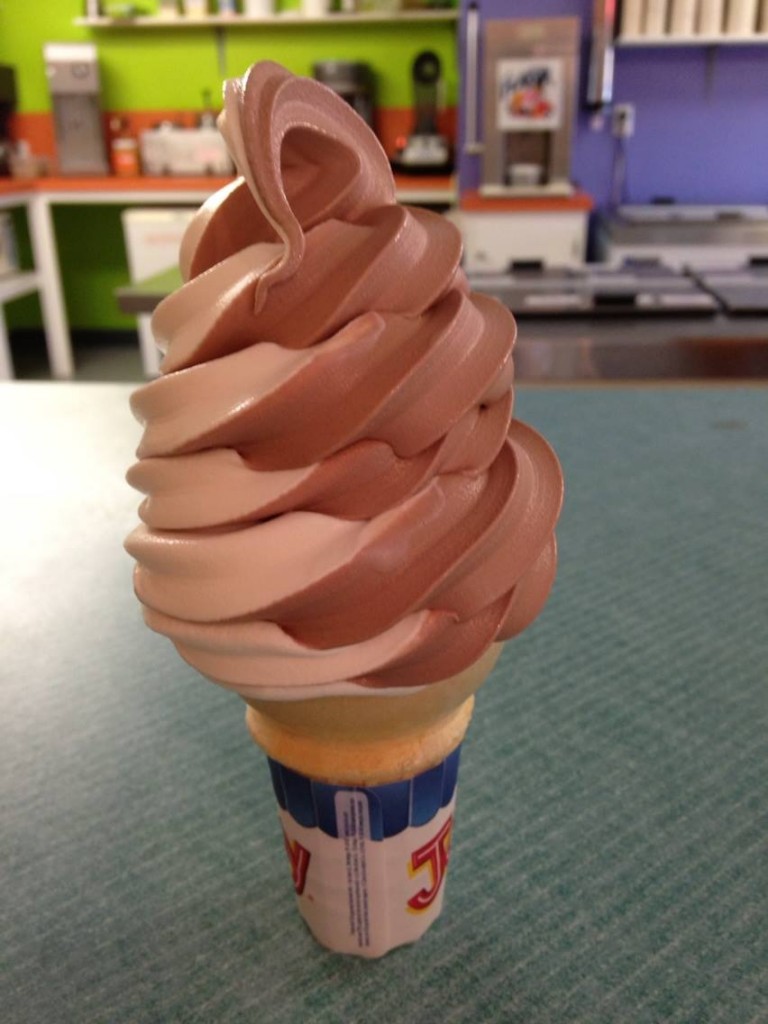 The furthest town at the tip of Cape Cod is Provincetown. A local cafe "Grab N Go" (Grab N Go Health Bar) offers vegan soft serve ice cream. My vegan vanilla flavor was awesome.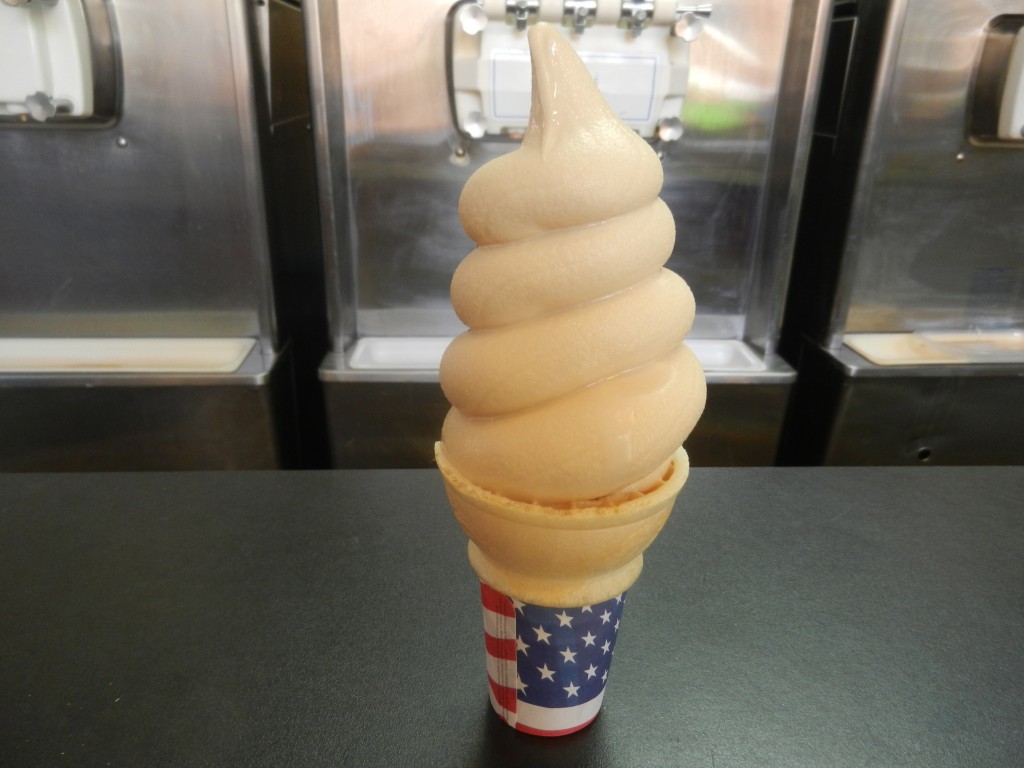 One of the best summertime experiences in the state is a visit to the island of Nantucket, located off of the southern Massachusetts coast. Much to my delight, the extremely popular Juice Bar (The Juice Bar) started offering vegan ice cream in the past couple of years. I really enjoyed the yummy chocolate flavor topped with walnuts.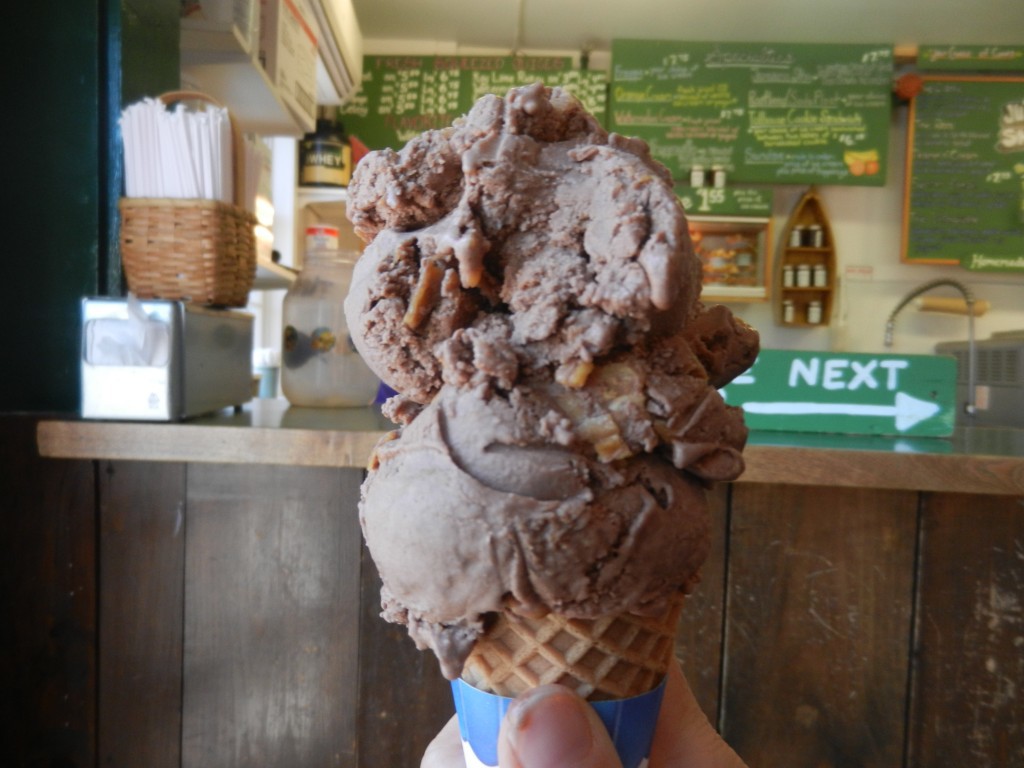 Connecticut:
The Barker Character, Comic, and Cartoon Museum resides in Cheshire, Connecticut. This unique museum is well worth a visit. Curious tourists may peruse the museum's collection of cartoon memorabilia from several decades or gaze at the fanciful cartoon character cutouts upon the grounds.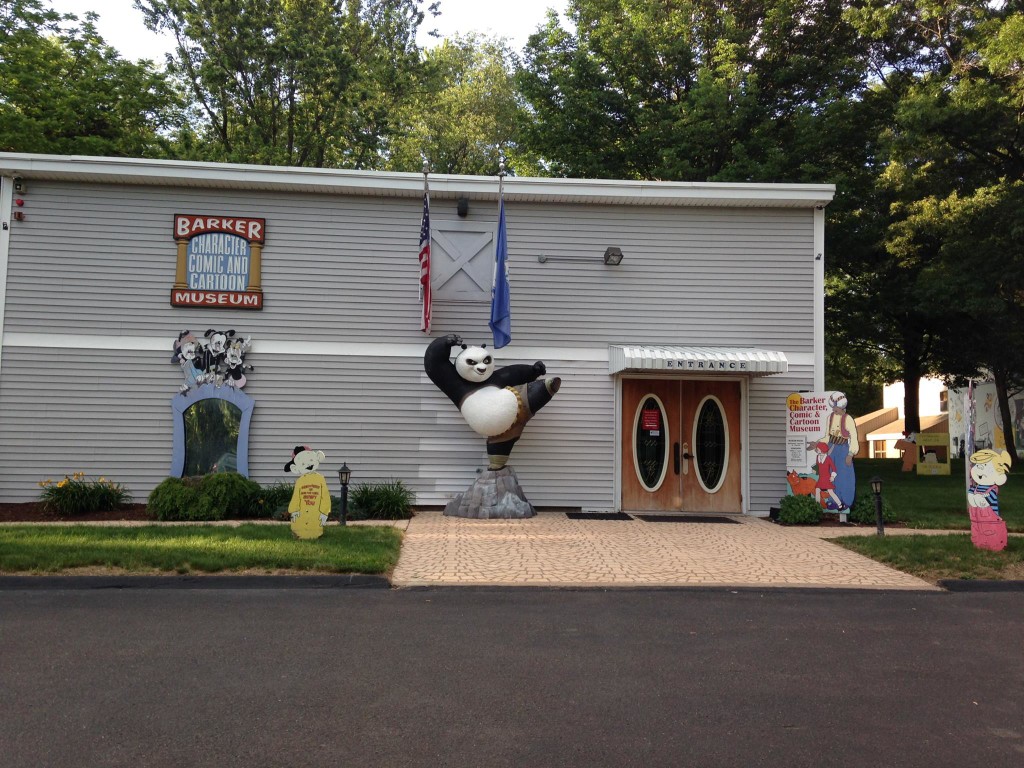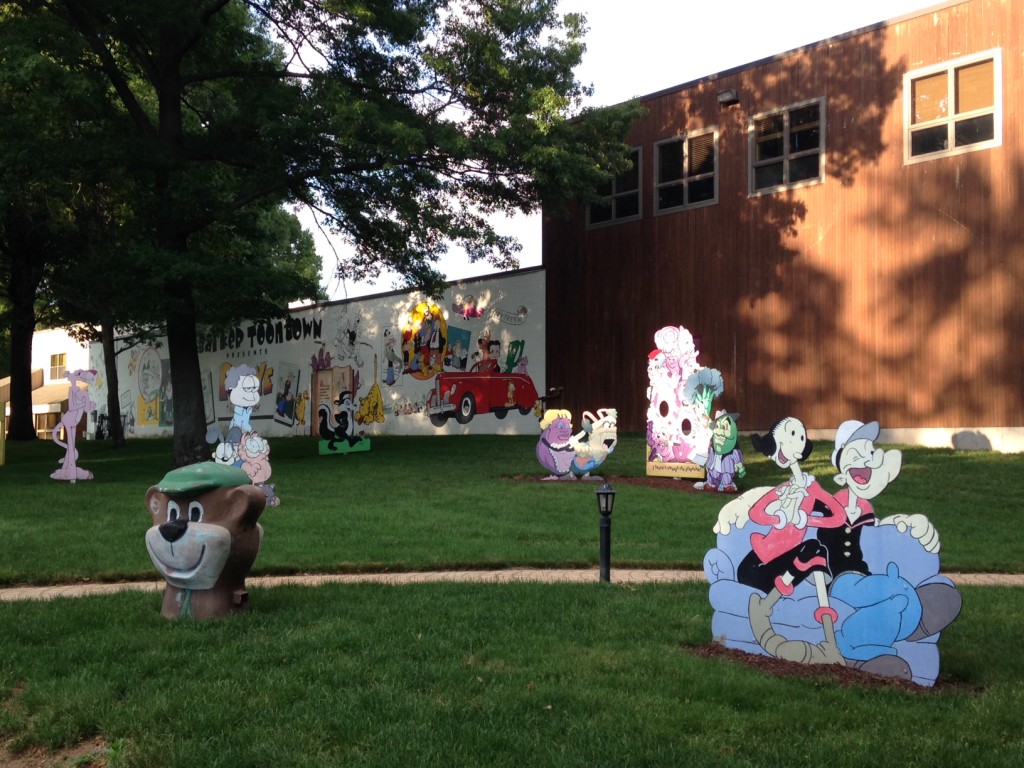 Manchester, Connecticut is home to Divine Treasures chocolate shop (Divine Treasures). In addition to creating chocolates, they offer vegan ice cream. My chocolate ice cream with chocolate sauce and caramel sauce was really yummy.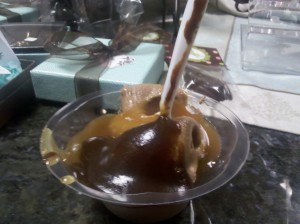 Sweet Claude's ice cream (Sweet Claude's) in Cheshire offers several Tofutti favors. I chose a cup of the vegan cookies and cream ice cream. It was delicious.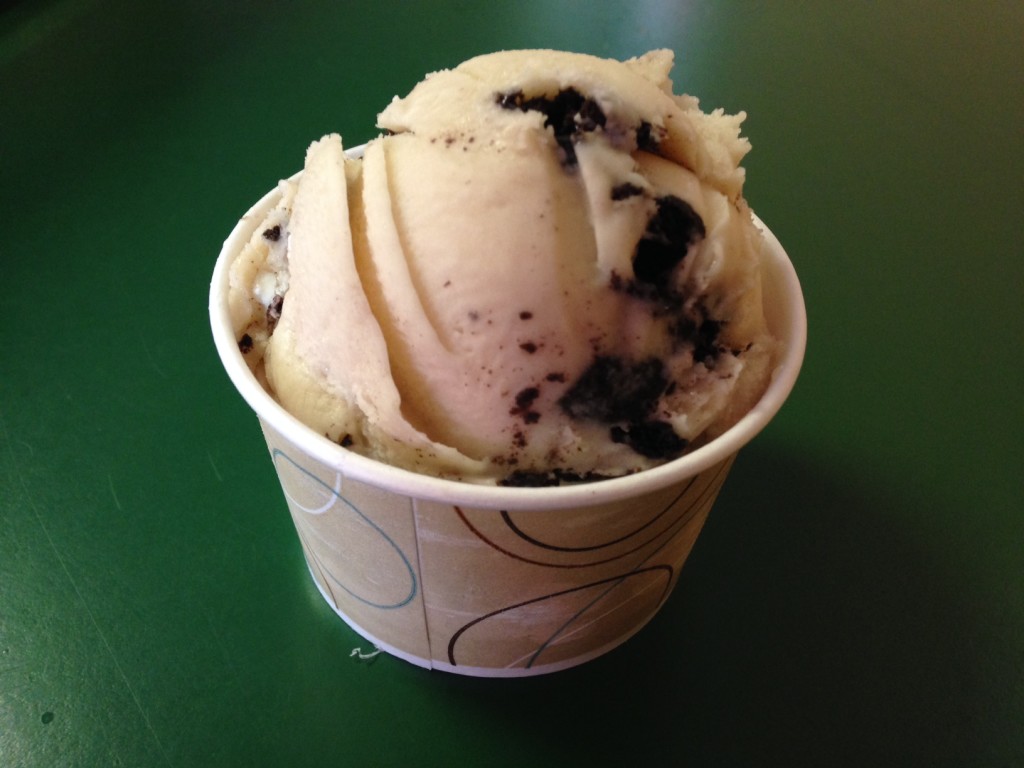 I ate dinner at an award winning gourmet vegan restaurant in Branford, Connecticut one evening. G-Zen (G-Zen) is an exquisite, upscale, vegan restaurant that also offers desserts. The evening that I dined there, their menu included a wonderfully unique vegan gelato ice cream. My vegan gelato was a lacuma(Peruvian fruit) flavor with a cashew milk base, topped with fresh mint. It was absolutely delicious!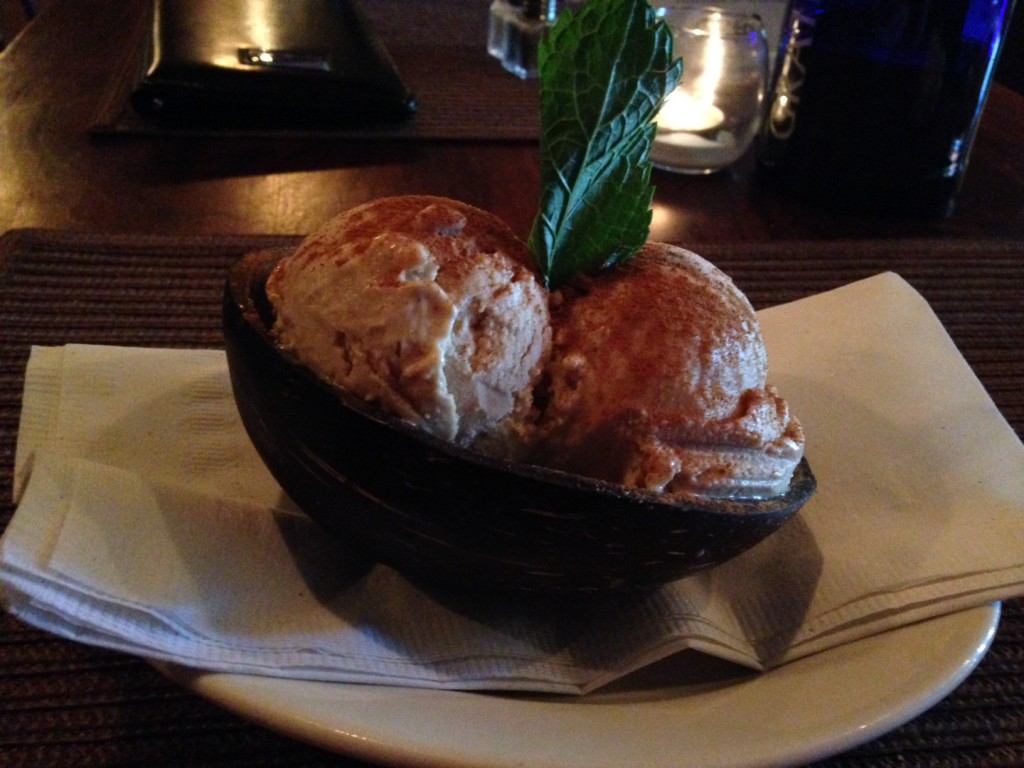 Rhode Island:
While many tourists are familiar with the striking mansions of Newport, Rhode Island; less have heard of Blithewold Mansion located in Bristol. Equally as charming, it makes for a wonderful day trip by the coast. The property is a 33 acre estate in Narragansett Bay. It became the 19th century summer home of coal mining businessman Augustus Van Wickle and his wife Bessie. The property boasts of having one of the top public gardens in the country.
The elegant mansion contains many large rooms, a patio overlooking the bay, and a gorgeous public garden.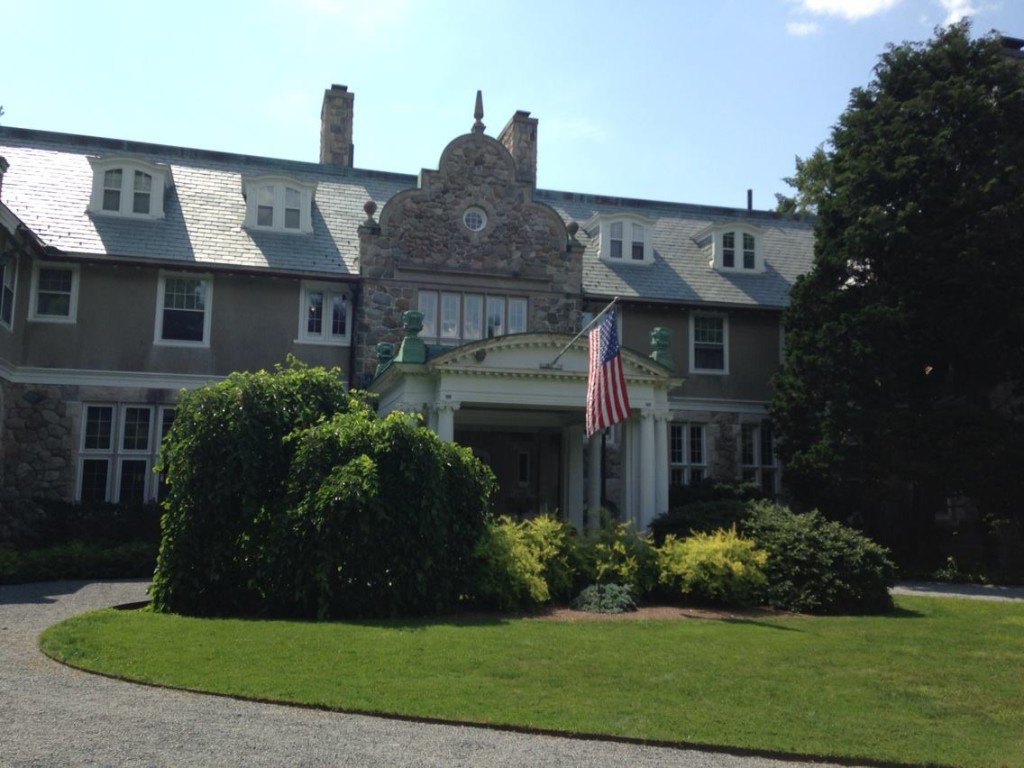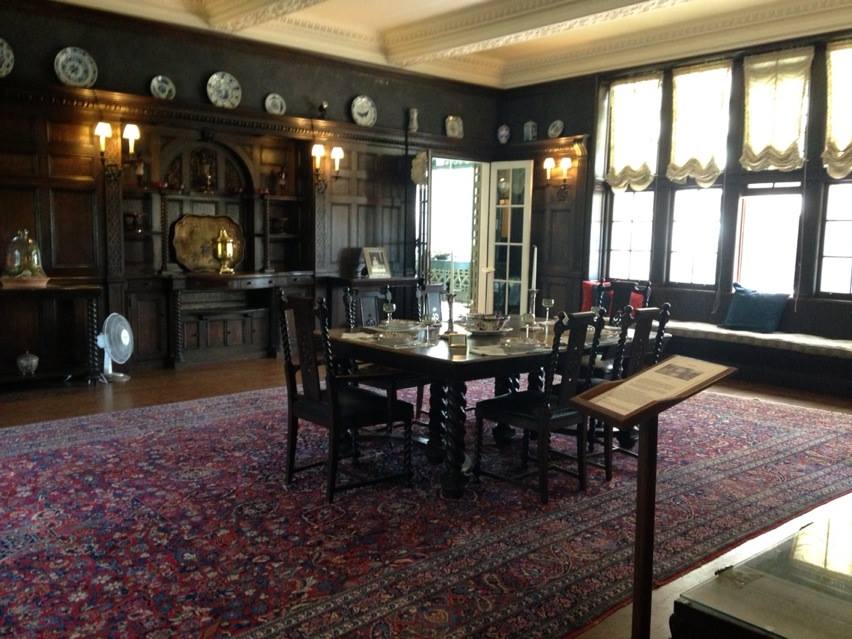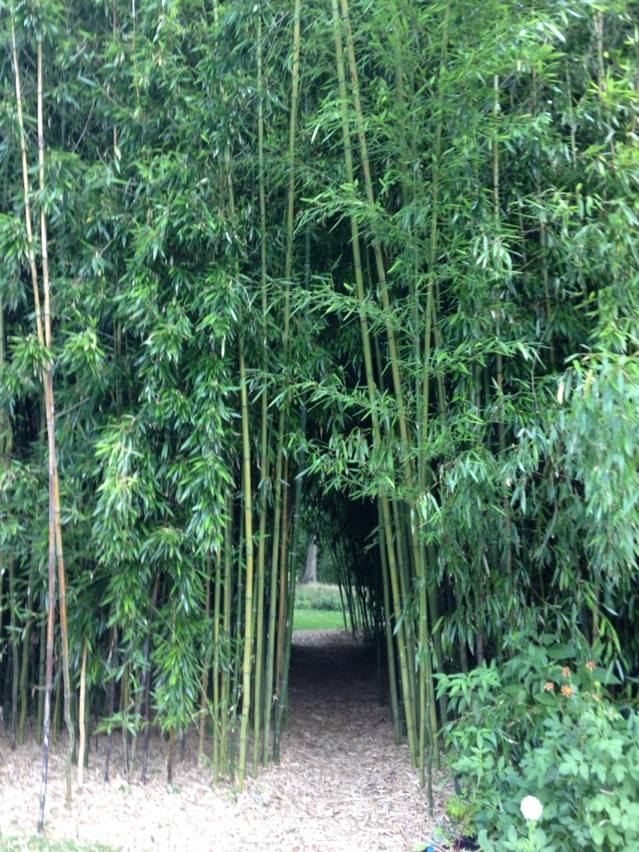 Rhode Island is home to an all vegan ice cream truck! The "Like No Udder" truck (Like No Udder) is found throughout the streets of Providence, as well as outdoor festivals. They offer vegan soft serve. I savored the great taste of the vanilla and chocolate twist flavors topped with chocolate sprinkles, in a sugar cone.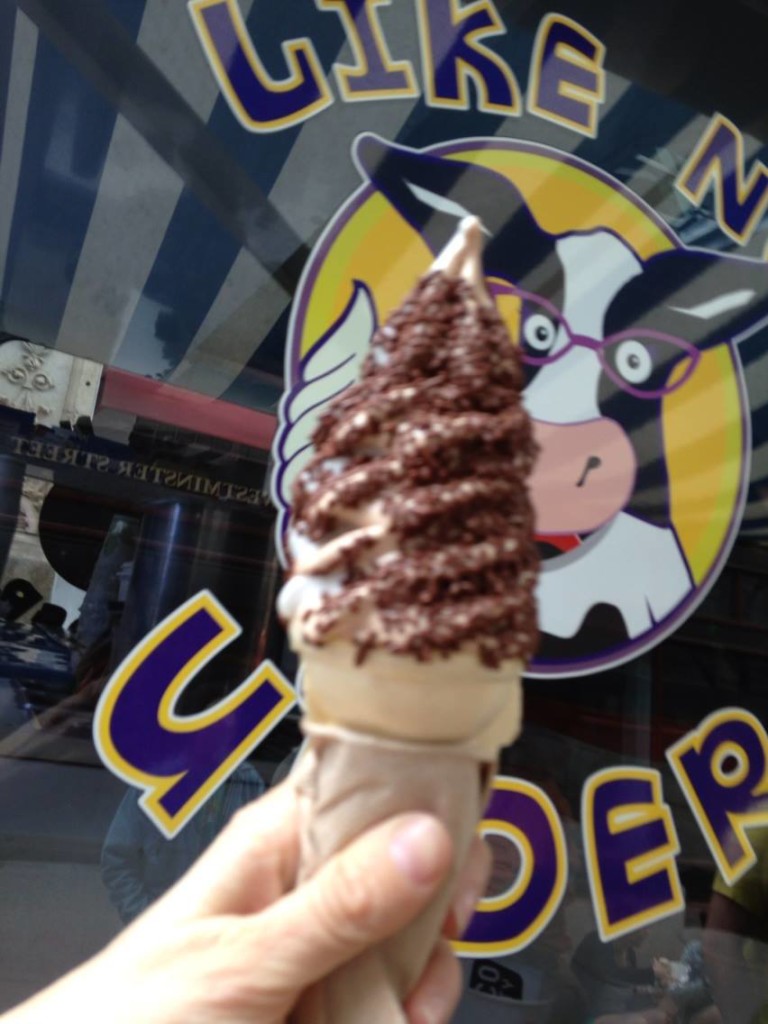 Cool Bob's (Cool Bob's) is a vegan ice cream cafe within a juice bar. I enjoyed the mint flavor topped with chocolate sauce and nuts.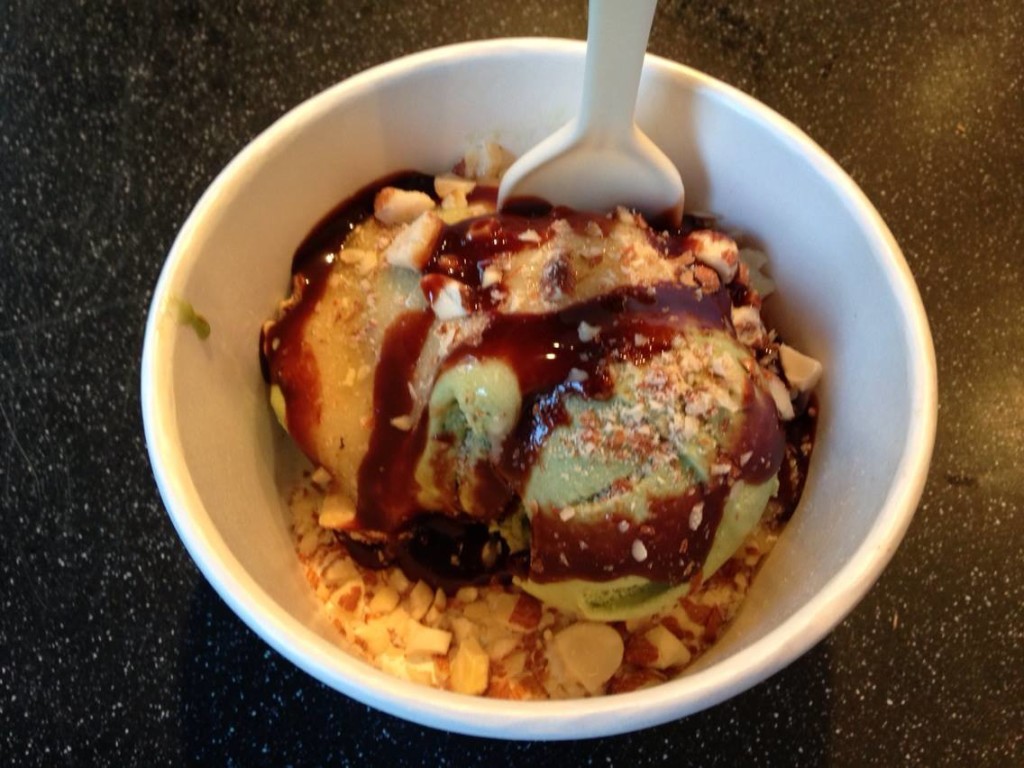 The vegan-friendly restaurant "Crazy Burger"(Crazy Burger) resides in the coastal town of Narragansett. They have amazing vegan sundaes with vanilla ice cream, sliced bananas, nuts, and raspberry drizzle sauce.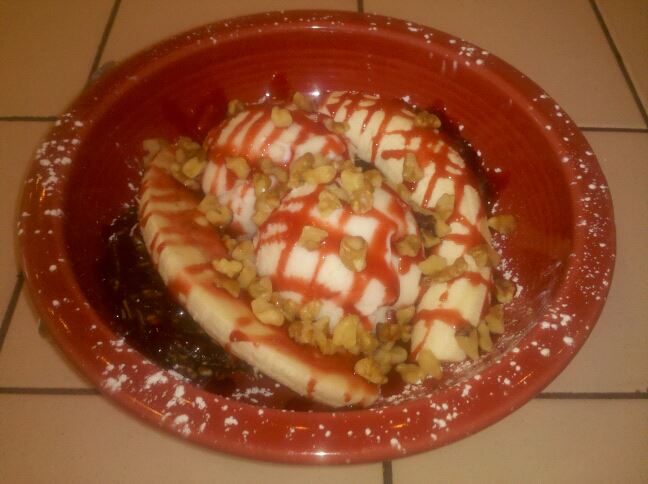 As you can see, a visit to New England's "hidden gem" attractions, followed by a visit to one of the many vegan ice cream shops will make for an interesting and happy summer vacation or day trip! I hope every vegan visiting New England will enjoy these itinerary suggestions and wonderful vegan ice cream options!
No trip to New England would be complete without a visit to the region's spectacular mountains and magnificent beaches.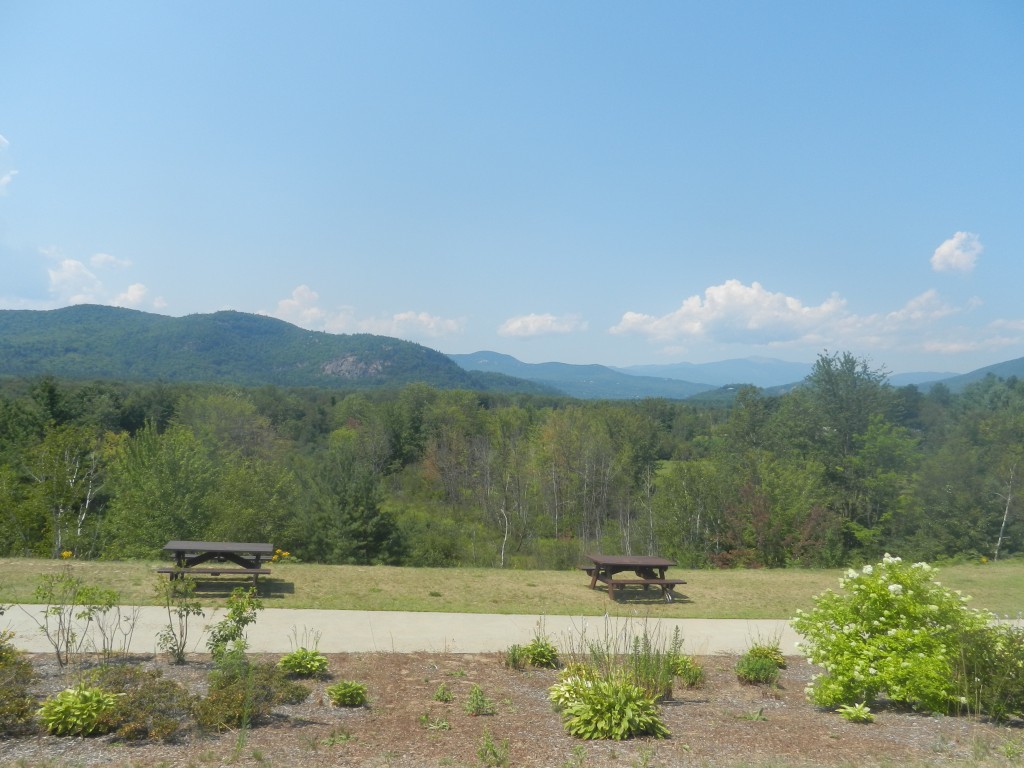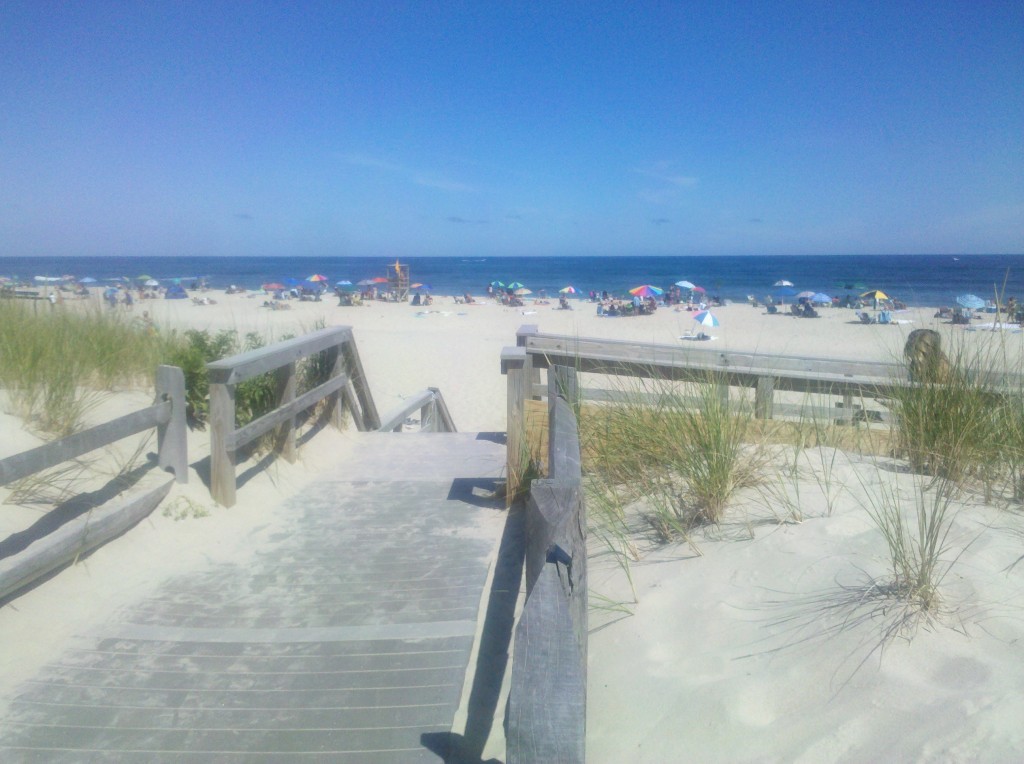 Tweet This Post