It had come to my attention that two of my favorite and most respected tv travel hosts would be giving presentations at the Washington DC Travel & Adventure Show! Many people get excited and even "giddy" at the thought of meeting their favorite actor or rock star. However, as a travel enthusiast and travel blogger, I was thrilled at the thought of meeting my favorite travel hosts from popular television travel programs! Rick Steves and Samantha Brown are beloved travel hosts on PBS tv and The Travel Channel, respectively. Since they do not give talks at my local travel show in Boston, I headed to Washington DC to attend their presentations and to "soak in" all of the travel wisdom that a large travel show has to offer!
Before embarking on the ten hour overnight journey from Boston to DC, I thought it would be a wise decision to purchase a pair of rain/snow boots, since the updated forecast called for some snow on the previous day. Sudo Shoes(Sudo Shoes) in Cambridge, Massachusetts is an all-vegan shoe and accessories store. They carry a vegan rain boot brand called "Bogs". I purchased a pair of Bog's stylish green rain booties to help me manuever the snowy and slushy sidewalks of DC.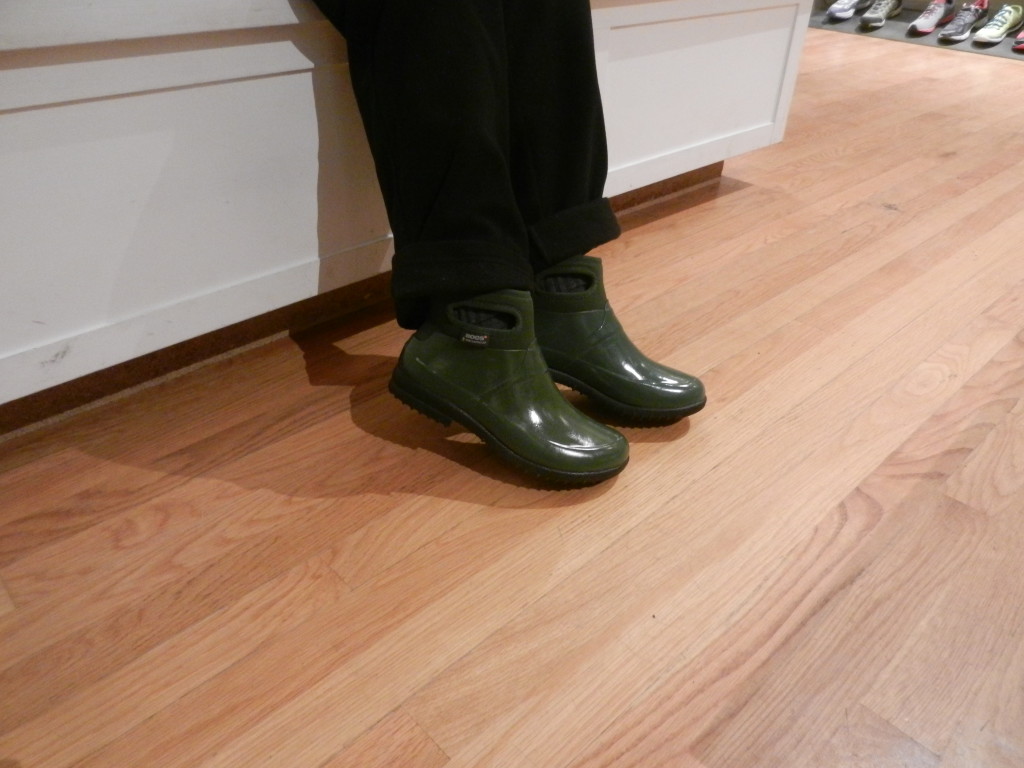 The midnight bus from Boston took me on an overnight ride, arriving in DC at approximately 9:45 the following morning.
The first item on my agenda was breakfast, of course! We need to be alert and full of energy for our travels! I've written about DC restaurants a few years ago during a longer trip there. For this visit, I would only be in town for the day, taking the return bus home at 6:50 right after the travel show. Thus, my breakfast would need to be at a location not too distant from the bus station or the conference center where the travel show was being held. Fortunately, there was a restaurant that opened early for breakfast and was fairly close distance to the Union Station bus depot.
"Dangerously Delicious Pies" (Dangerously Delicious Pies) is a small restaurant that offers several vegan savory and sweet pies on their menu.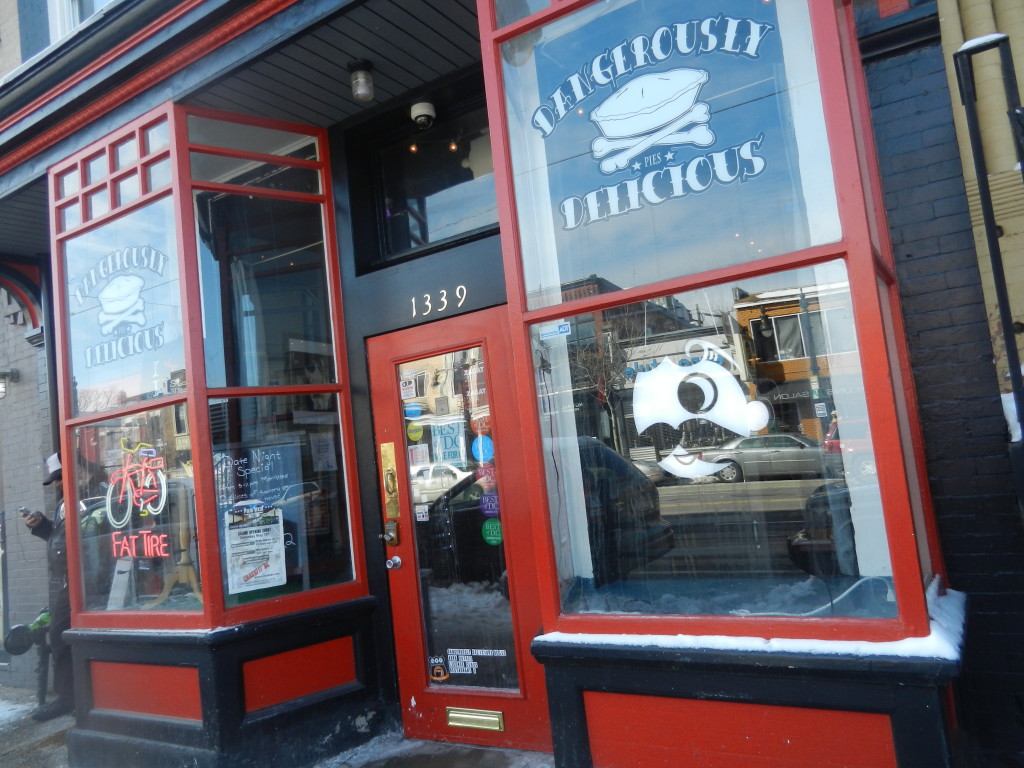 The day I visited, there were a couple of savory options for vegans. I purchased the vegan chili pie for breakfast. The pie contains kidney beans, onions, tomatoes, and spices in a flaky crust. It was a fabulously delicious meal!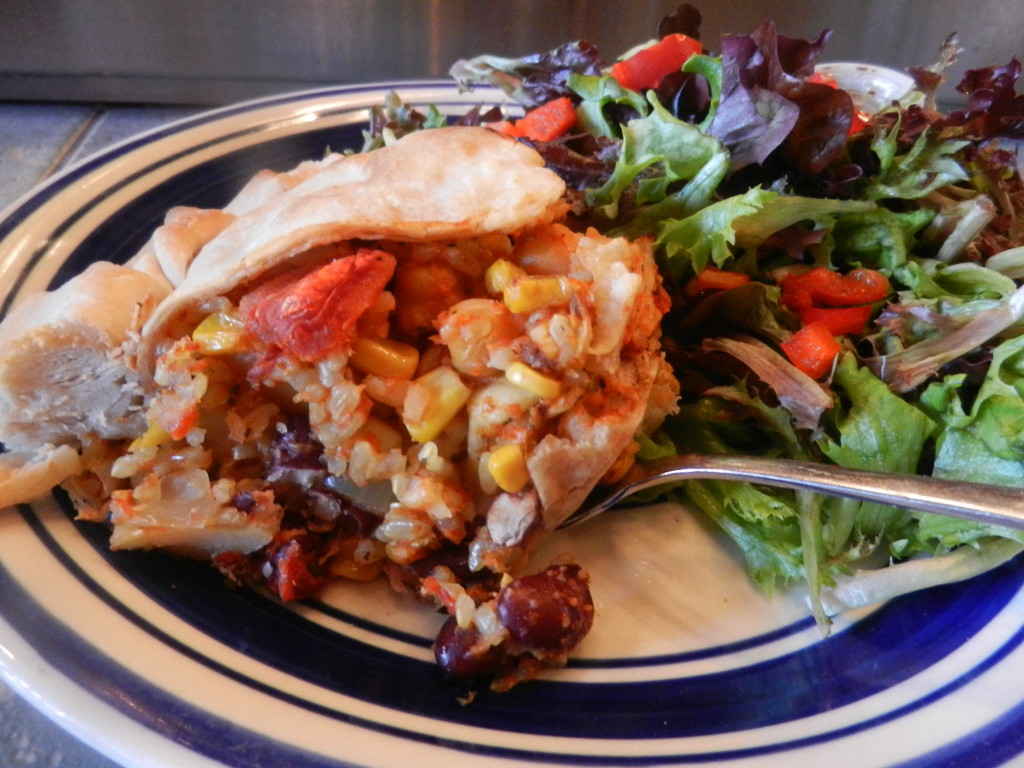 I also purchased a vegan ratatouille pie to bring with me to the travel show as my lunch. This pie contained a variety of winter vegetables in a stewed tomato sauce. My meal was really tasty and filling! The pies are an inexpensive meal option for any time of day! For those craving a sweet snack, all of the fruity berry pies offered as vegan.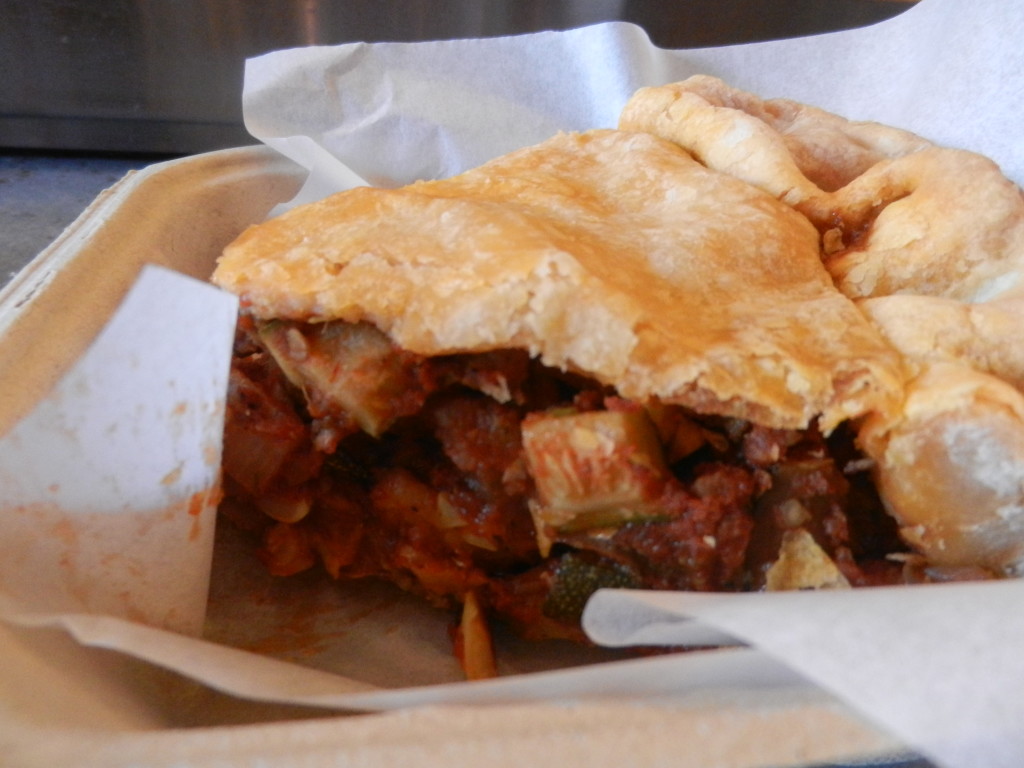 I flagged down a taxi immediately after breakfast and got whisked away to the Washington Convention Center where the Travel & Adventure Show was being held! The show offers travel advice seminars, tv travel show host presentations, travel agencies and tour company exhibitor booths, world dance performances, cooking demos, and vacation giveaway contests.
Lo and behold, the very first exhibitor I noticed upon entering the exhibit hall, was The Travel Channel booth! My heart went pitter patter as I beheld the logo of my favorite tv network on the booth!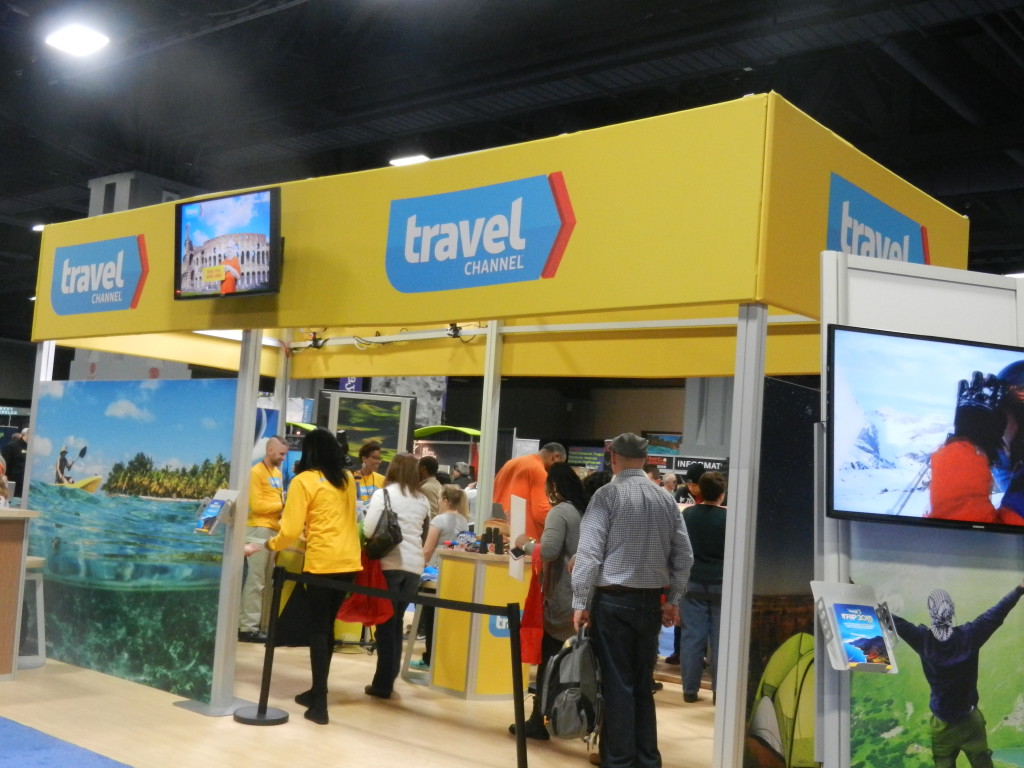 The show volunteers gave attendees a couple of Travel Channel gifts when stopping by the booth. My gifts included a tote bag and luggage tags, displaying the Travel Channel logo!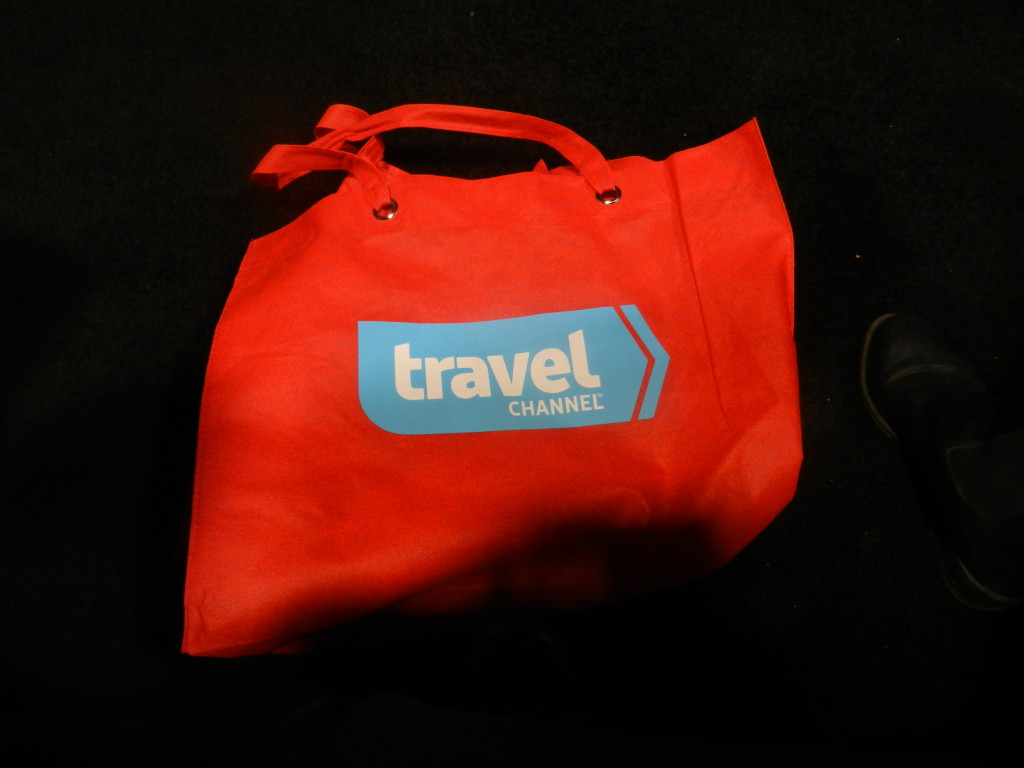 At the Global Beats Stage, I spent a few minutes being entertained by a dance troupe performing classic Kuchipudi dances from southern India.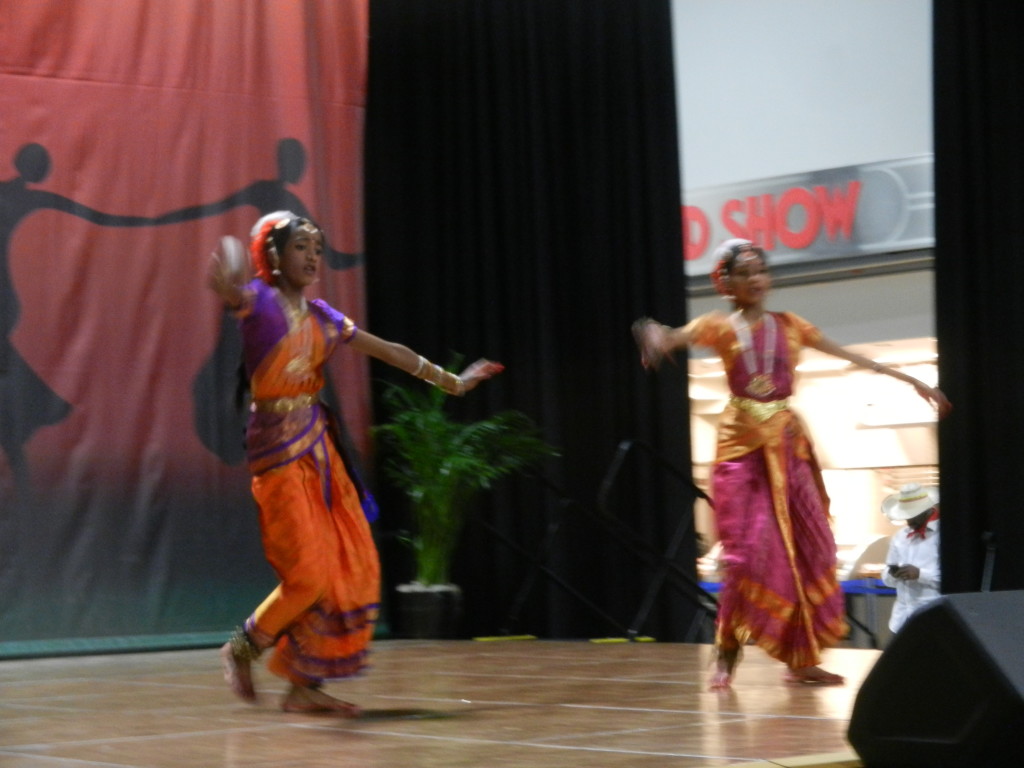 I stopped by a few exhibitor booths which represented tour companies from destinations that I would like to visit in the future, such as India and Tanzania. Attendees could speak with the tour company representatives and pick up some travel brochures.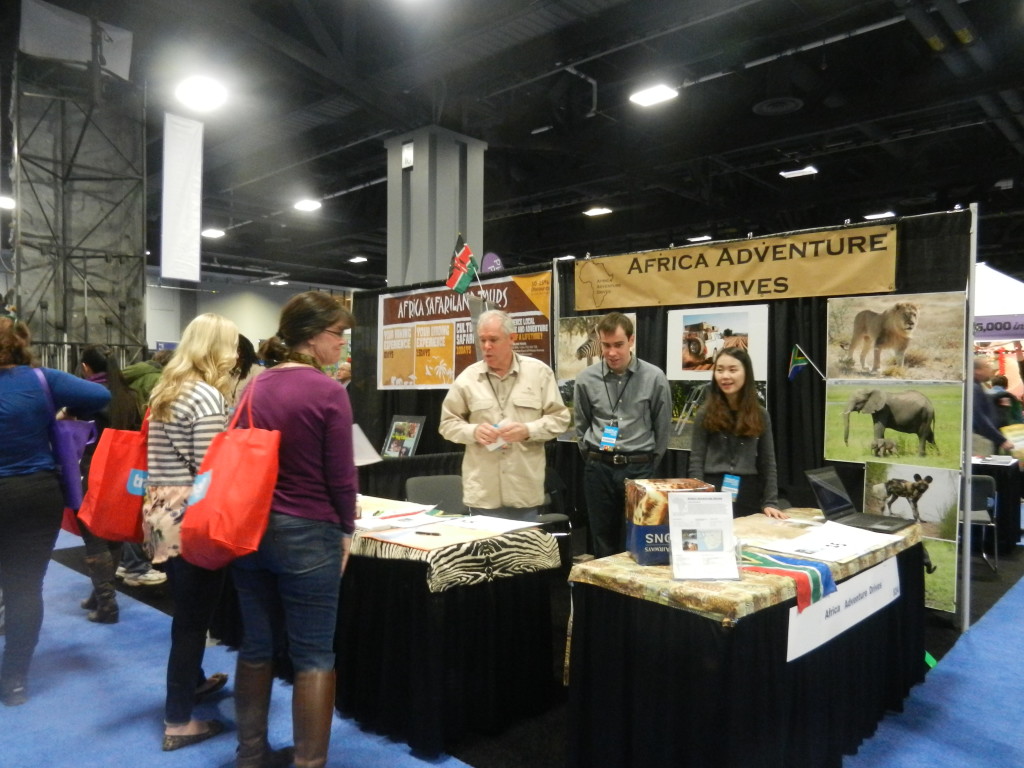 Several vendor booths offered travel-related clothing, gear, and accessories. One vendor sold clothing that claims to be "pickpocket proof" due to hidden pockets. What a cool concept this is!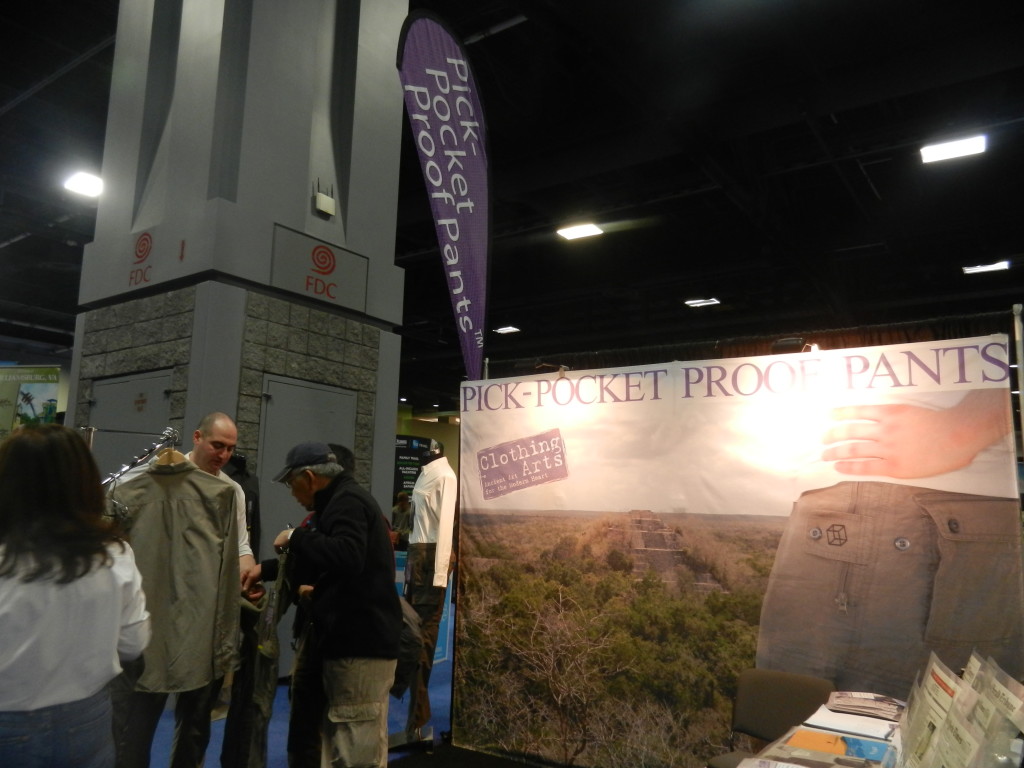 The time had arrived for the first speaker presentation on my itinerary! Samantha Brown from the Travel Channel gave a noontime presentation on "Then and Now: How Travel Has Changed". The room was packed! I was fortunate enough to get a seat in the front row, directly in front of the podium!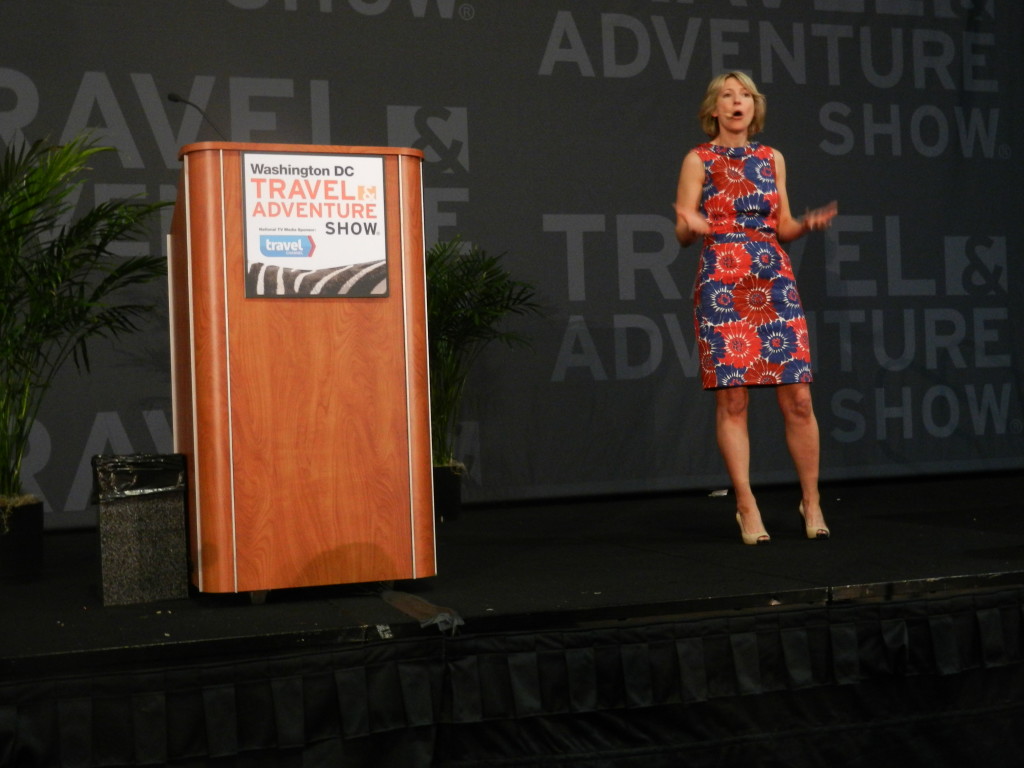 Samantha was exuberant and enthusiastic, as always! The talk began as she spoke of some of her favorite vacations and experiences.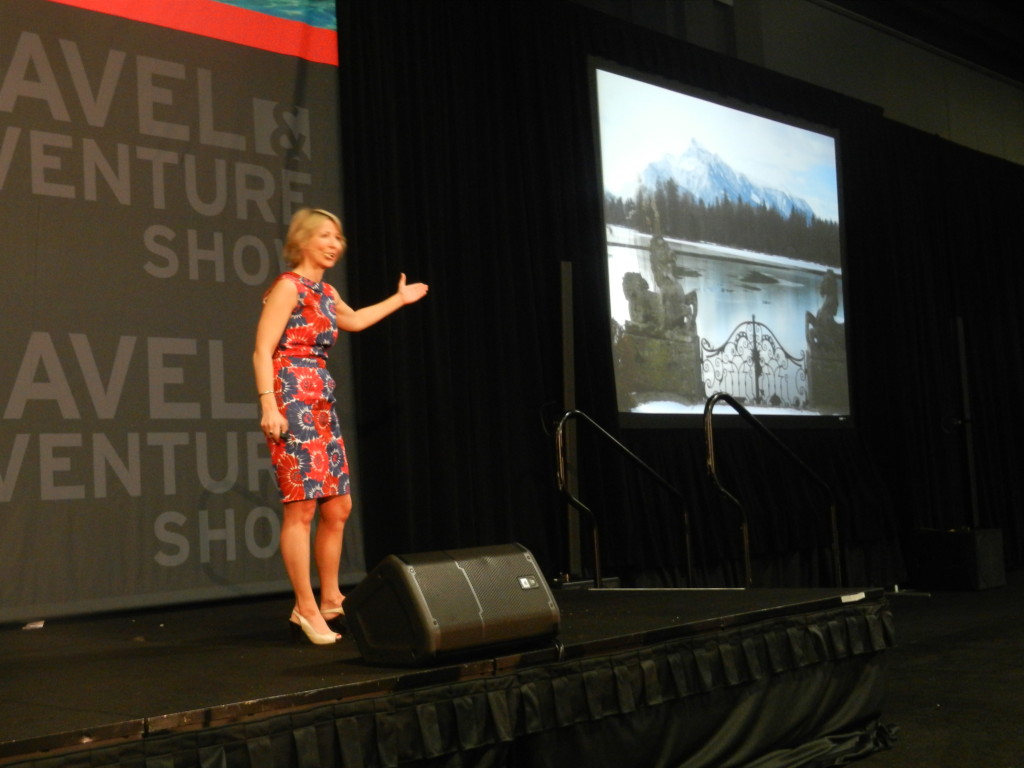 She then spoke of travels of the past, where a trusted guidebook would be our only knowledge base. Travel agents would provide travelers with all the details of their vacation and would book the complete package for them. These days, in a web-based society, we google our travel destinations and book everything online. Travel apps for our mobile devices make travel easier, as we can check our flight schedules, weather, and tours. Samantha mentioned several of her favorite apps, such as google translate for foreign language translation assistance.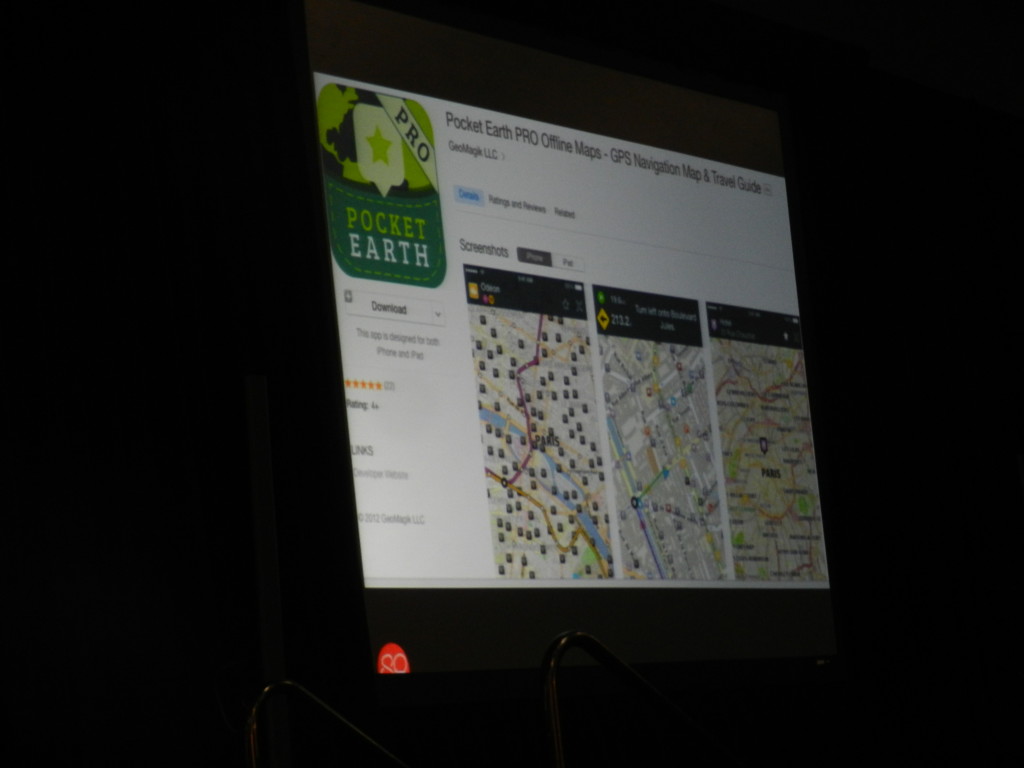 After her presentation, Samantha did a "meet and greet" with her fans.
While we were waiting in line to meet Samantha, we were able to hear and see a travel tips presentation on "travel safety". The speaker mentioned RFID-protected sleeves to protect credit cards from identity theft during travels.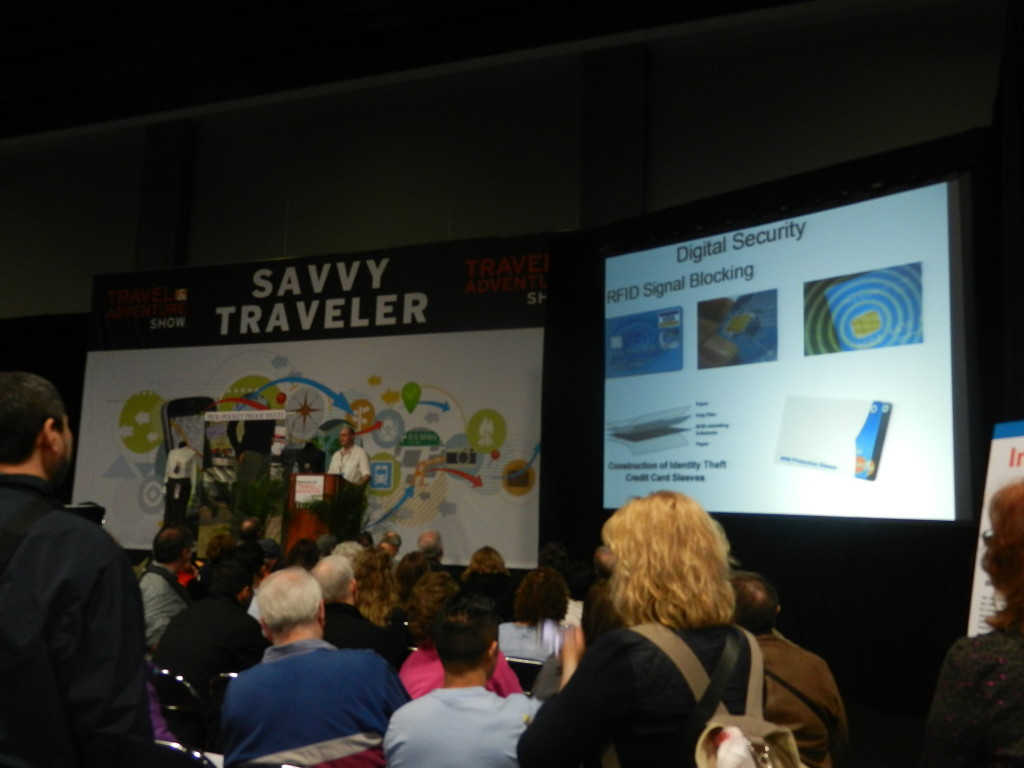 Samantha graciously took a photo with each of us and also gave us her autograph! She was really nice! We spoke of the Massachusetts/ New Hampshire region where both of us grew up! I told her that my favorite vacation destination in the USA is the same as hers.. Cape Cod! This presentation with "meet and greet" was one of the highlights of my day!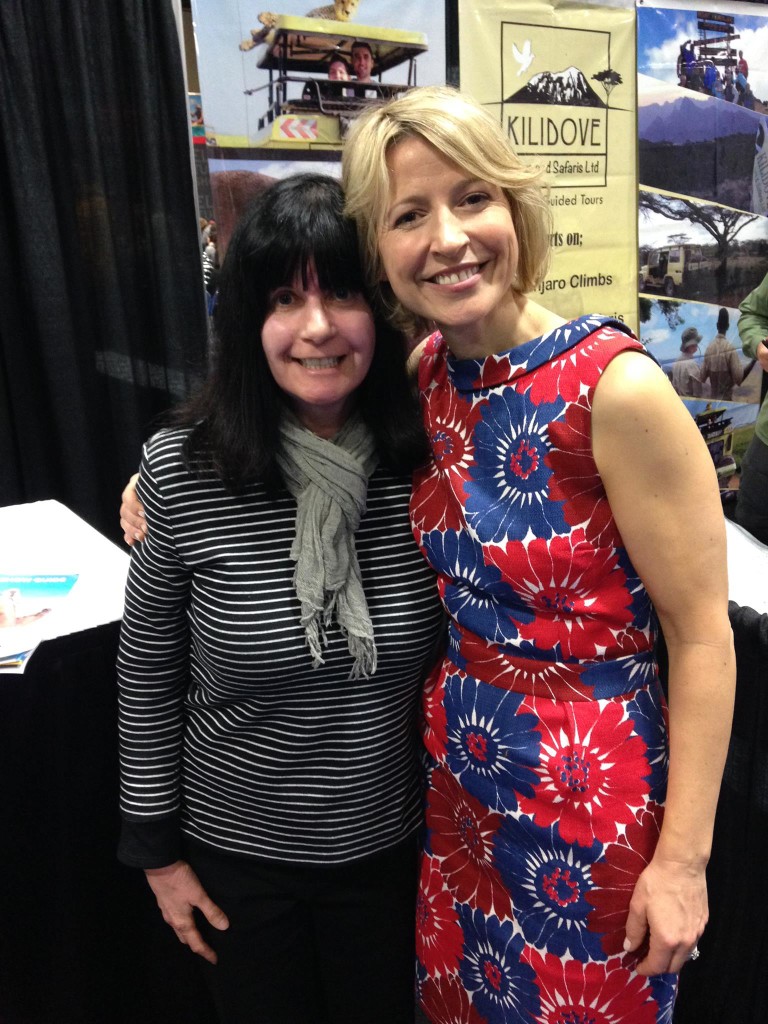 The next presenter would not go on stage for about 45 minutes, so that gave me plenty of time to enjoy more of the exhibitor halls!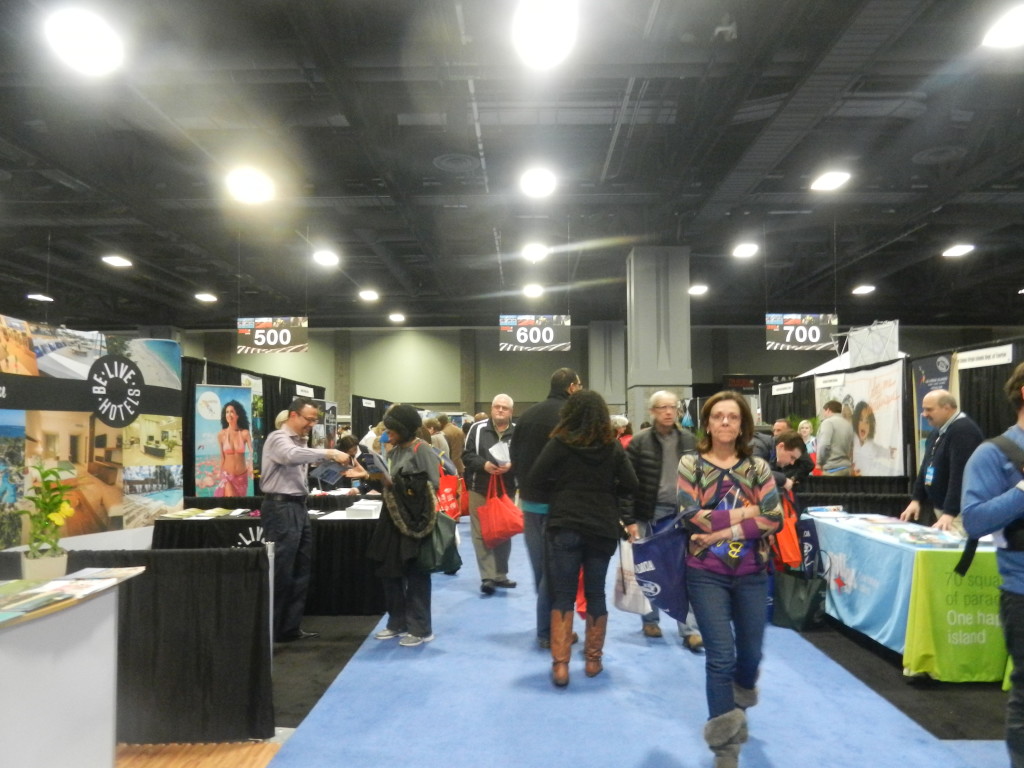 Back at the Travel Channel booth, guests could take a photo in front of the 'green screen" with their selected travel destination superimposed in the background of their photo. I chose a backdrop of "Rome, Italy". For props, I selected a pair of binoculars and a sign that read "Bucket list". It was a fun activity that made me feel like an actual Travel Channel host for that brief moment in time!
Me at the travelchannel greenscreen
The next presenter to hit the stage was Josh Gates. His new program on the Travel Channel is called "Expedition Unknown". This guy exudes an adventurous spirit! He has no fear! His travels include exploring Mayan civilization with underground caverns teaming with bats and human skeletons, tracing the route of Amelia Earhart, and finding a lost Inca city in Peru.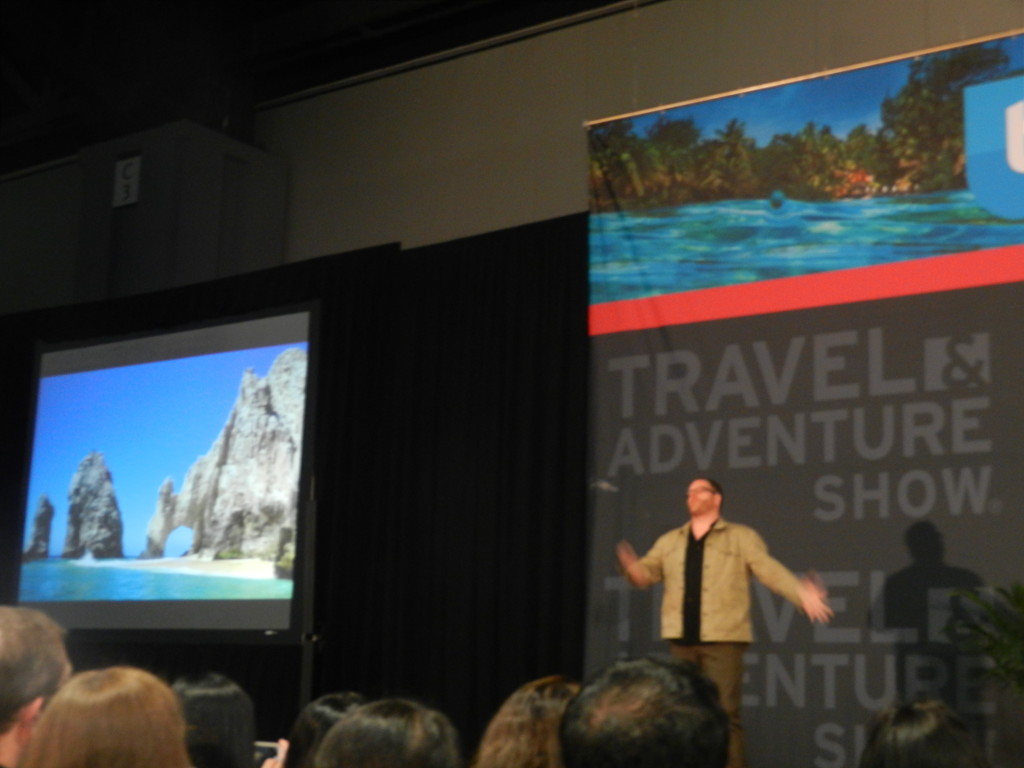 Attendees were offered the opportunity to pose a question to him at the microphone in the audience. I stepped up to the mike and asked him how does he prepare emotionally and physically for his dangerous adventures? He stated that he just "does it"! He does not spend time worrying. In his opinion, the only thing that can be a roadblock or needs attention prior to travels, are the trip logistics and contact persons.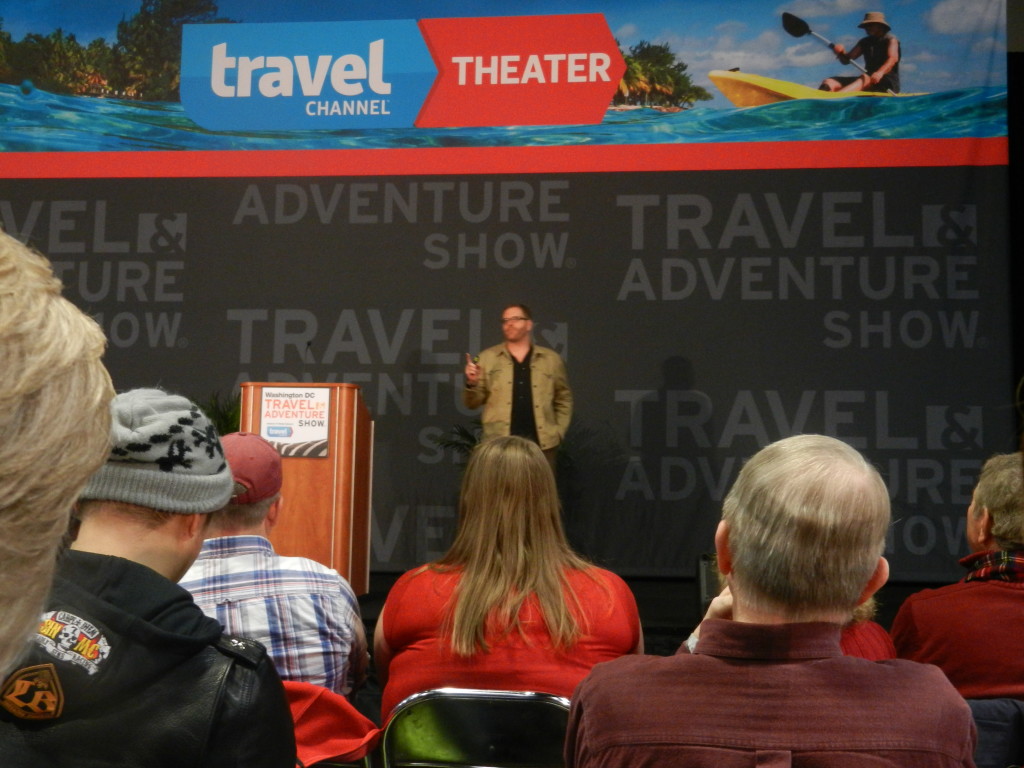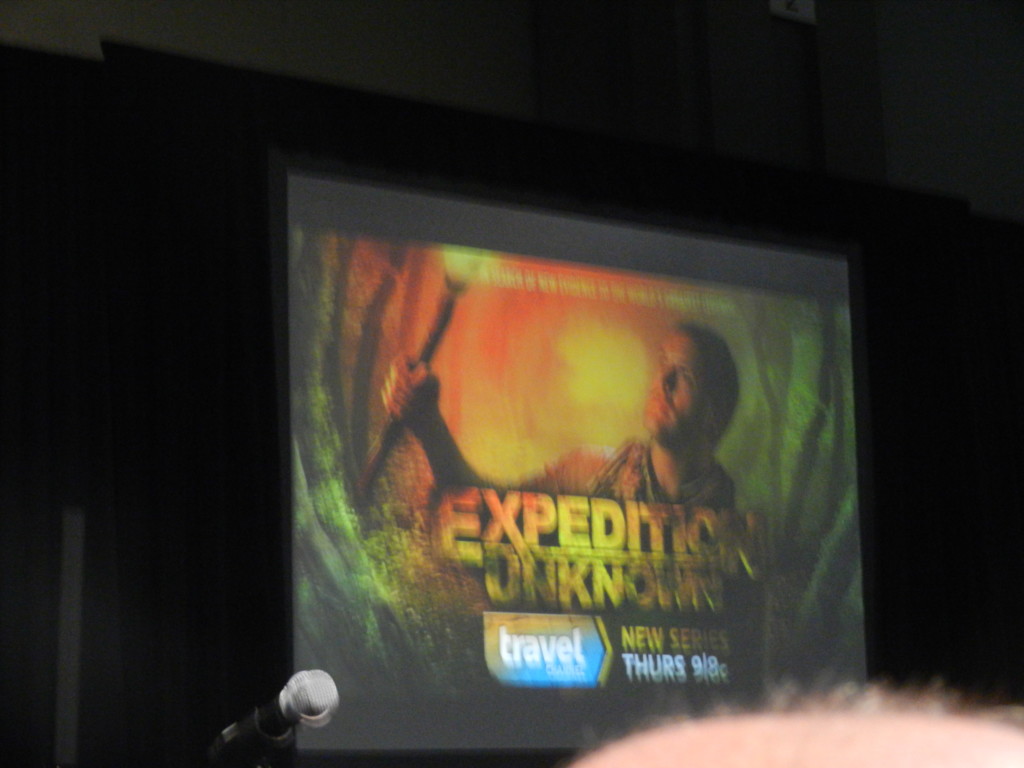 Josh encouraged attendees to be fearless in their travels. He presented a list of exciting adventures that travelers can experience during their holidays. He seems like a really cool guy that could relate well to his audience and express his passion for adventure travel.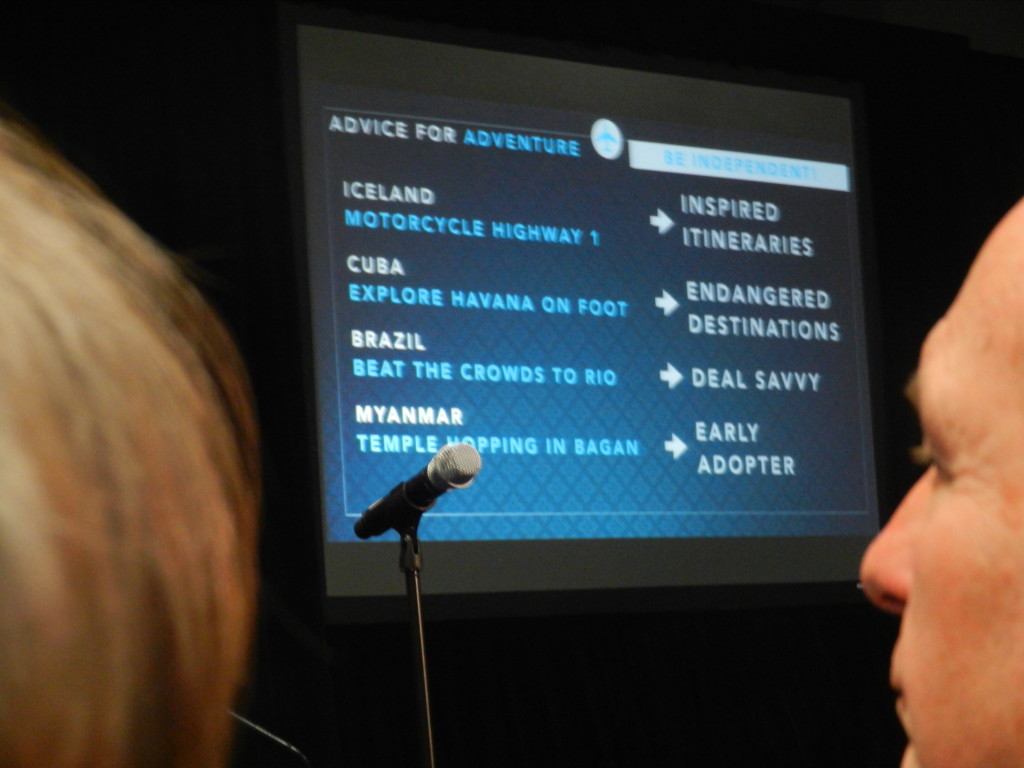 The final speaker of the day was the well-respected, long time, PBS travel host Rick Steves!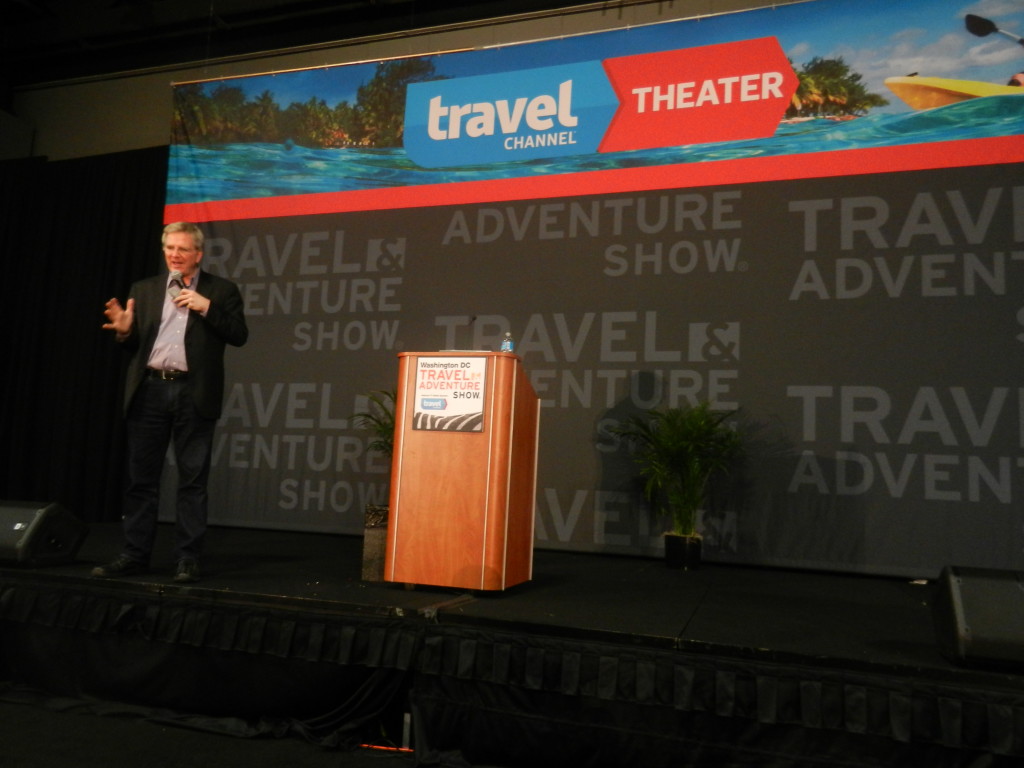 It was a packed house for his presentation!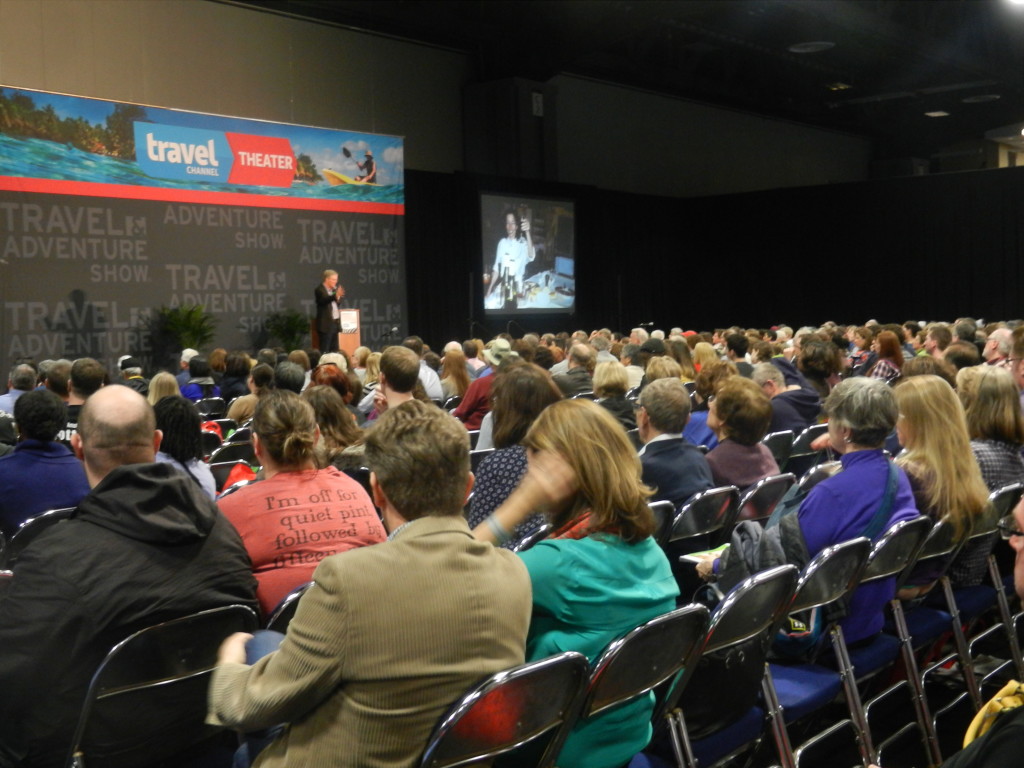 Mr. Steves spoke of his "off the beaten path" travels. Rick encourages his audience to visit the spots where locals spend time, to really get to know the local "heart" of that destination. He also stressed how important it is to meet the locals because the "people" are what defines a travel destination.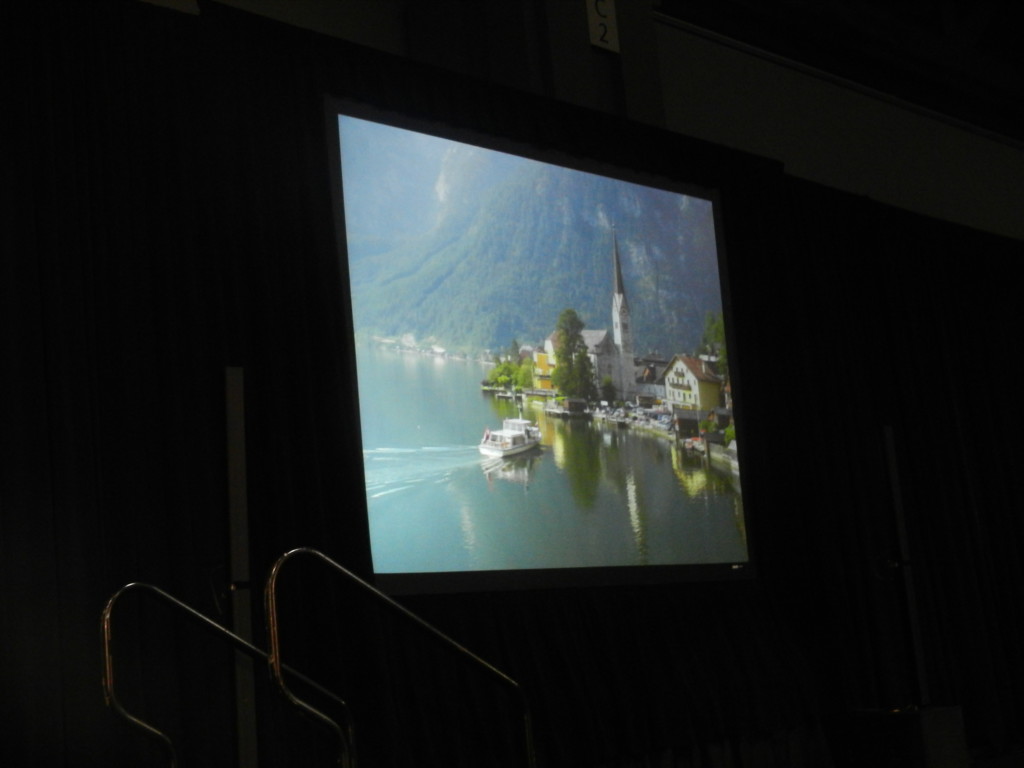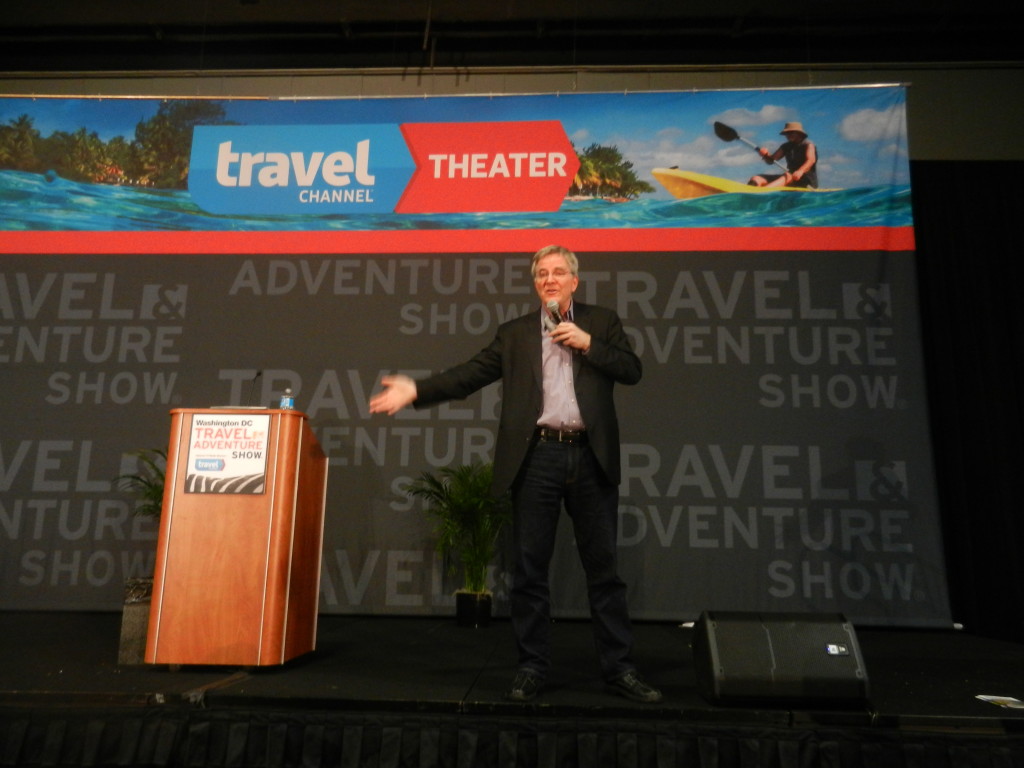 He was not allocated time to take photos with his fans. However, he kindly mentioned to attendees that we could stand around him in a circle, and he would make his way around and give each of us his autograph! He was friendly and greeted me with "hello", as I awaited his signature.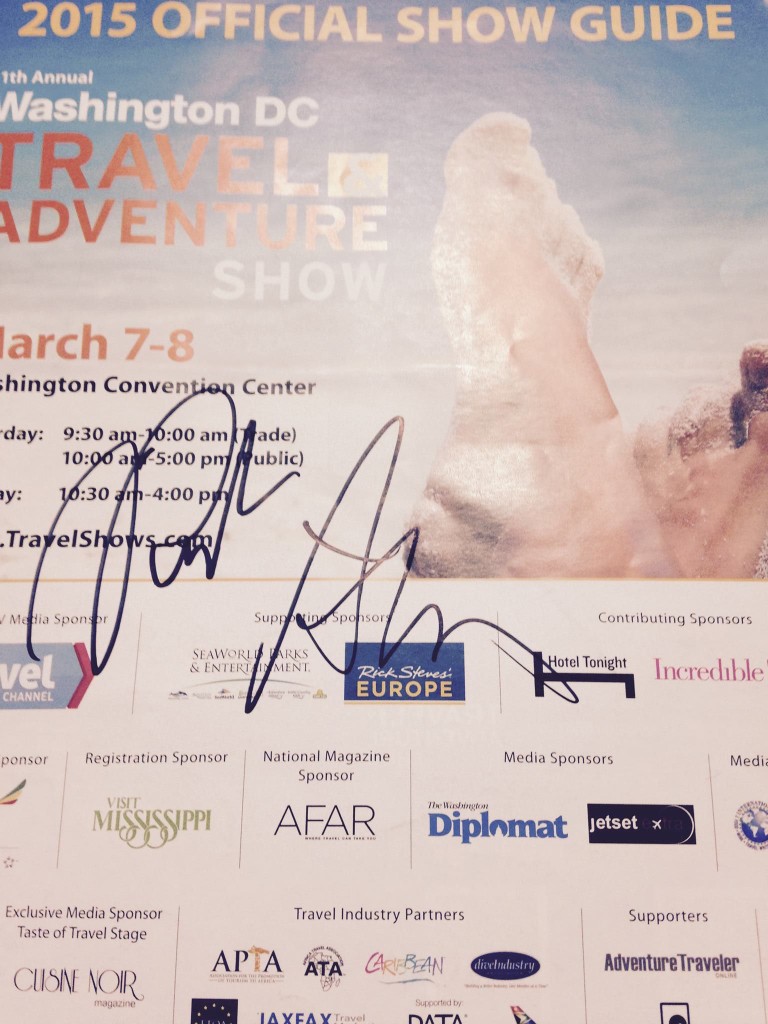 The amazing DC Travel&Adventure Show had come to a close for the day at 5pm. It was time for me to head back to Boston, but not before I had an evening meal.
The Union Station train and bus depot houses several restaurants on its premises. A couple of the dining establishments display vegan options on their menu! This is perfect when one is visiting the city for a one day conference with time constraints,
The ShopHouse Kitchen Restaurant (ShopHouse Kitchen Restaurant) offers a "Vegan Bowl".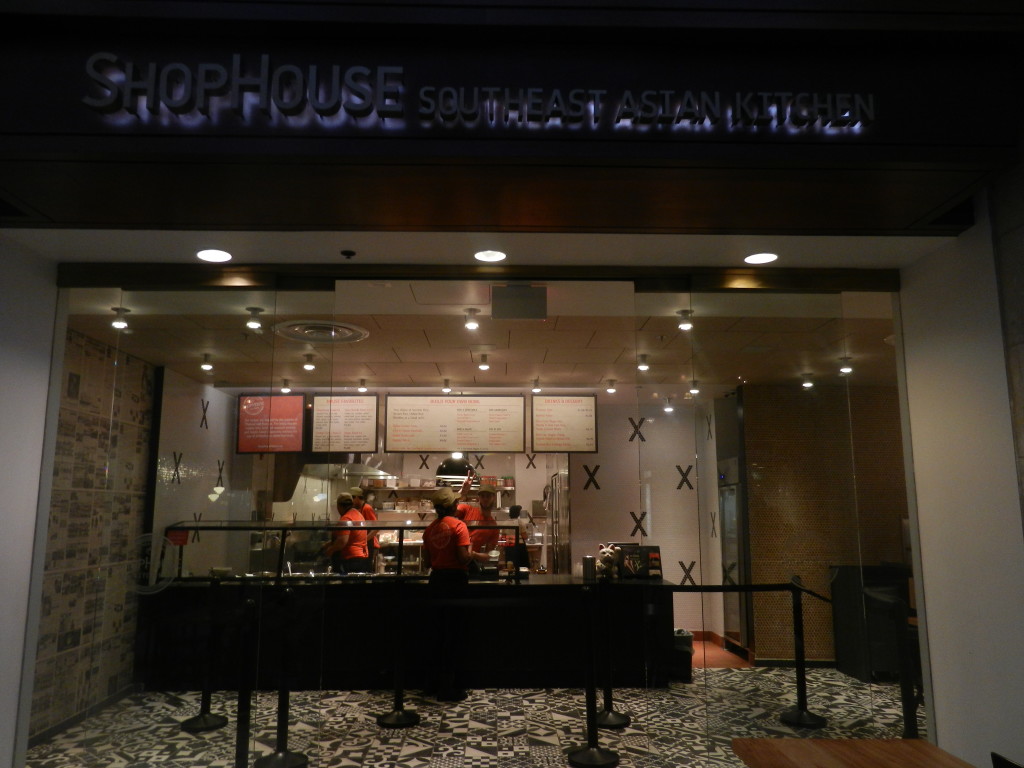 The entree contains brown rice, organic tofu, seasonal vegetables(collard greens), peanut sauce, pickled vegetables, herb salad, and crispy garlic. The inexpensive meal was really flavorful and delicious!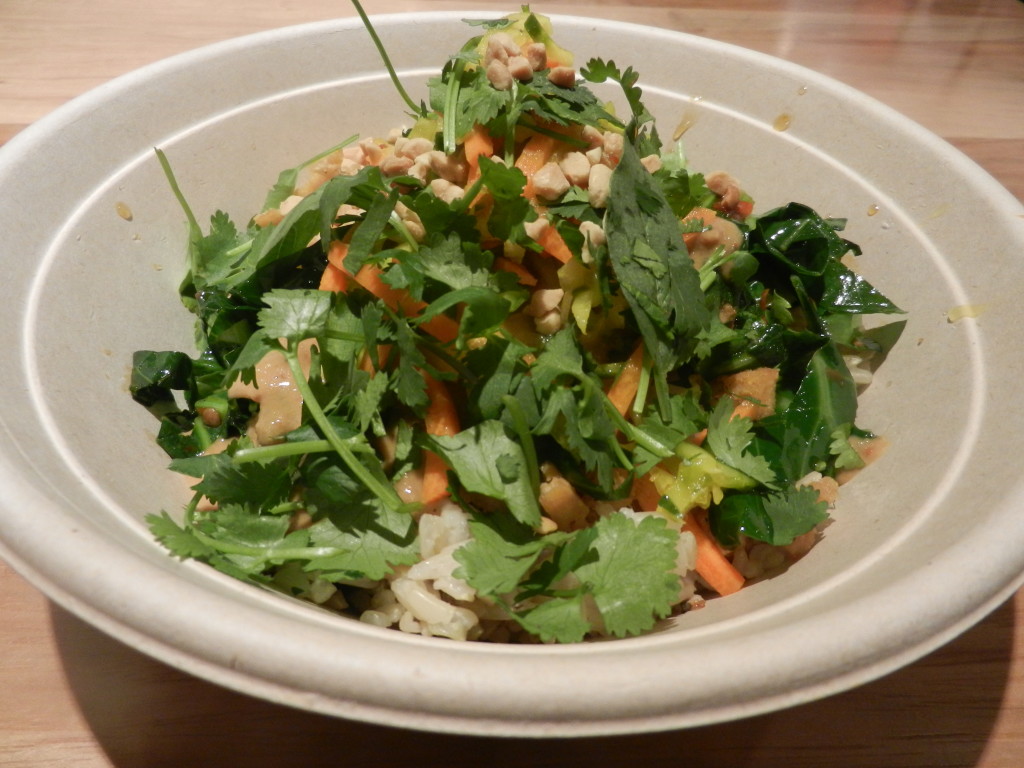 My beverage was a really tasty coconut juice.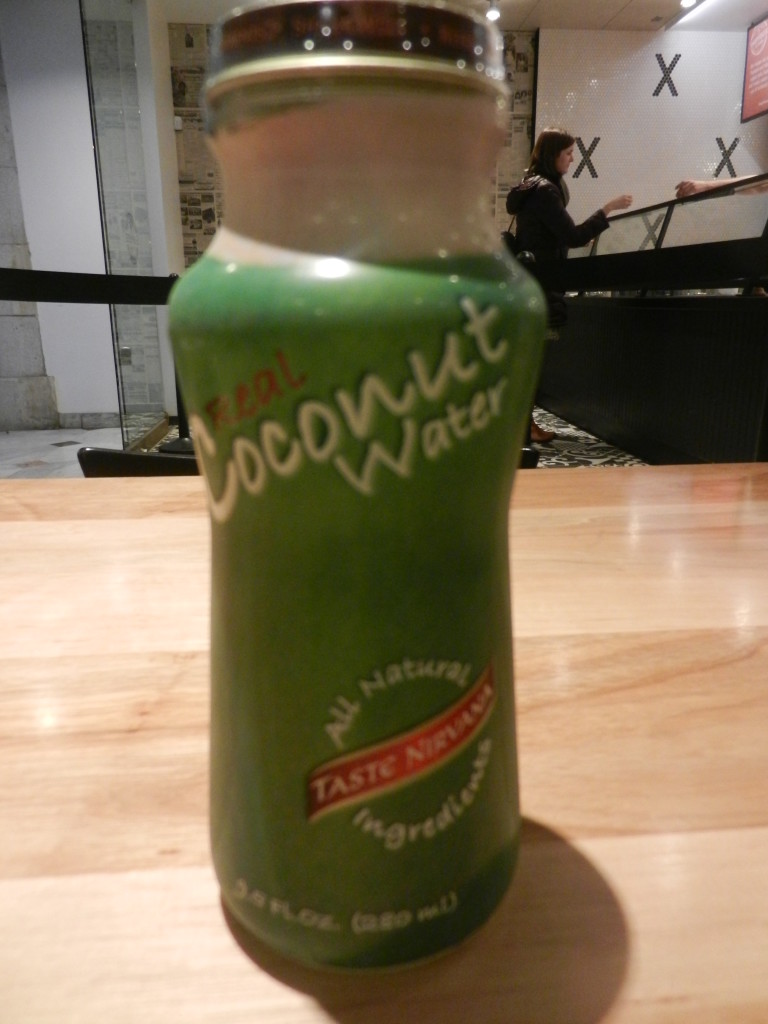 My day was absolutely amazing! I truly enjoyed the DC Travel&Adventure Show, meeting the travel hosts and listening to their presentations, and feasting on the terrific vegan meal options near the DC bus station! It was quite a memorable day that lingered in my happy thoughts as I boarded the 6:50pm overnight bus back to Boston.
Tweet This Post